Recently, Longchamp signed Jeremy Scott to design their iconic traveling bag. This is something he had already done for Adidas a few seasons ago creating a clothes and shoe collection that is both innovative and daring.
In fact, Jeremy Scott's style leaves nobody indifferent, something that can be clearly seen in the Jeremy Scott Adidas sneaker collection, which is both colorful and extravagant: from sneakers with wings at the ankles (one of the designer's favorite symbols) the famous Adidas Jeremy Scott wings, to sneakers with stuffed animals in the top part, with models as fun and original as the Jeremy Scott Gorilla or Jeremy Scott Panda.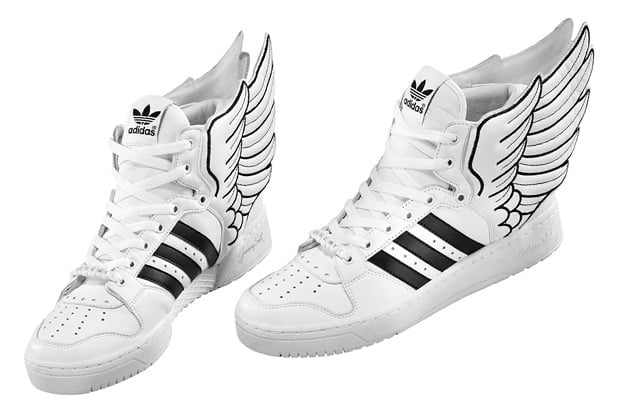 Jeremy Scott's Adidas collection is revolutionary, creating something completely different from anything we've seen before, with incredibly extravagant (almost impossible to believe) and original designs and patterns that have conquered us all. Depending on the model, these sneakers usually go for something in between 80€ and 200€ in shops like Amazon or eBay.
Are there any original Adidas Jeremy Scott sneakers in AliExpress?
If you are looking for original Adidas Jeremey Scott in AliExpress, you should know that, at this moment, you aren't going to find any. What you can find, other than replicas, are similar Chinese white label brands for 30-40€.
To know if a product is original, just check it has the "Guaranteed Authenticity" stamp, although, as we mentioned before, you aren't going to find any original Jeremy Scott in AliExpress. That doesn't mean you shouldn't try, original stock can show up any moment, especially considering the recent increase in original products we've sen in AliExpress.

If you find cheap Jeremy Scoot sneakers, like a pair for only 40€, you can be sure they are replicas. This product goes for more than 70€ usually, so if you find a pair this cheap, they are definitely NOT going to be original.
Two alternatives to Jeremy Scott
There are two alternatives, one cheaper than the other.
1 – White label brands similar to Jeremy Scott
The famous Scott wings have inspired a lot of Chinese sellers, that are now making sneakers with similar details. These sneakers go for more or less 15 to 30€ and they also have models for children 🙂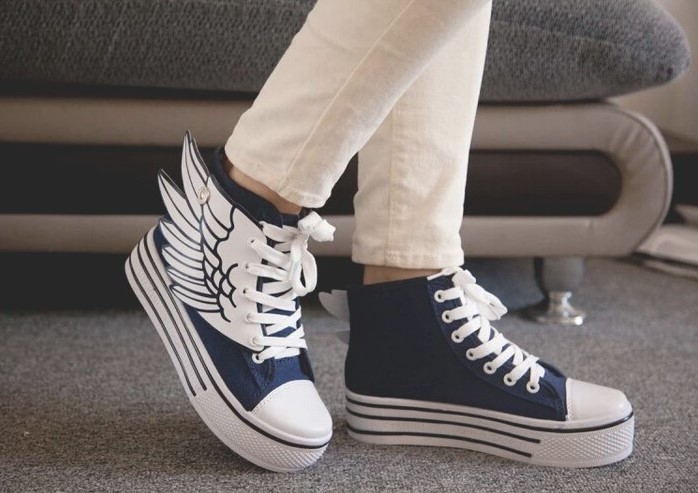 You can see more models here.
2 – Look for original Jeremy Scott in Amazon
Another option is to type "Adidas Jeremy Scott" in the Amazon search tab and then check their catalogue. All the Adidas you see are original, but they don't go for anything less than 100€.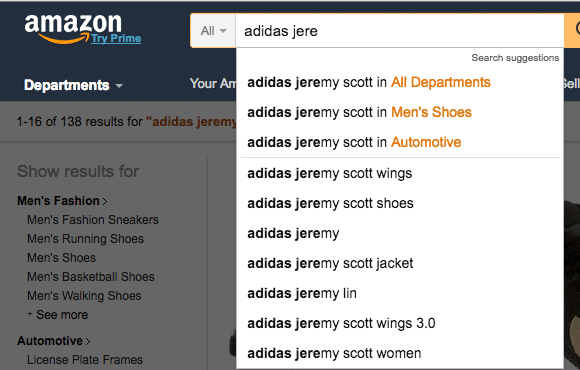 Something you can do on Amazon is look for sneakers in "All departments" to see all sellers.  As you may know, Amazon has both their own stock and that of other sellers, and they don't always offer the same prices. With a little investigation you can save a bunch of money.
Another advantage of Amazon over AliExpress is that you can get your purchase in a couple of days, or even 24h! To get it this fast, all you have to do is sign up for "Amazon Prime". Then remember to cancel your subscription (before the trial ends) if you don't want to pay their annual fee.
Last advice for shopping in AliExpress
Remember to check each seller's return policy. Although you probably won't have any problems in AliExpress, always make sure to have the information you need before making a purchase. And remember that you can always contact the seller directly to ask them any further questions about the product.