In 1947, George Salomon opened a small ski workshop in the French alps, creating a brand that would eventually become a referent in the ski sector. As years went by, they expanded their production to running and mountain sports,and as it turn out, became very well known in these areas as well.
In today's article we are going to look for Salomon products in AliExpress and other online shops, comparing the pros and cons of each one.
Are there any original Salomon sneakers in AliExpress?
We've already mentioned this a couple of times, but it seems like AliExpress has more and more original product each day. This being said, at this moment, there aren't any original Salomon shoes to be found in AliExpress.
How do I know if a product is original
How do we know there aren't any original Salomon products in AliExpress? Simple, if you try looking for them, you are going to get results that are most certainly fake. Here is why:
They are incredibly cheap

They don't feature the guaranteed authenticity stamp:

This being said, we are going to try and keep this article updated, just in case they do start selling original Salomon. But lets take a look at some alternatives.
Amazon: the perfect alternative (example of Salomon Speedcross 3)
Let's imagine you are looking for original Salomon Speedcross 3. Let's see how you can take advantage of Amazon's discounts. 

What would you rather pay $83 or $200? 🙂 🙂
Seriously, pricing is usually determined by the amount of time the product has been in stock: if it's been there for a while, the price will go down. Make sure you keep an eye out, you might just find the model you want super cheap.
All you have to do is click on "New":


Then select "best offer for each one" both in color and size: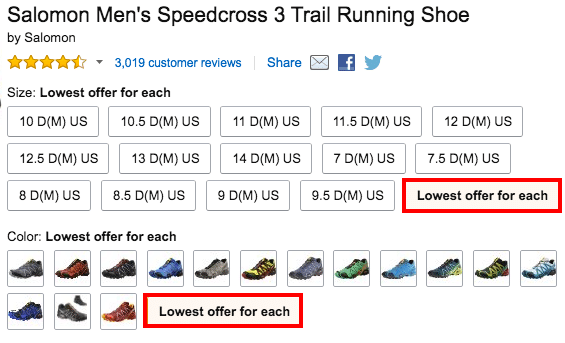 You will see a list of products sorted by price, specifying color and size: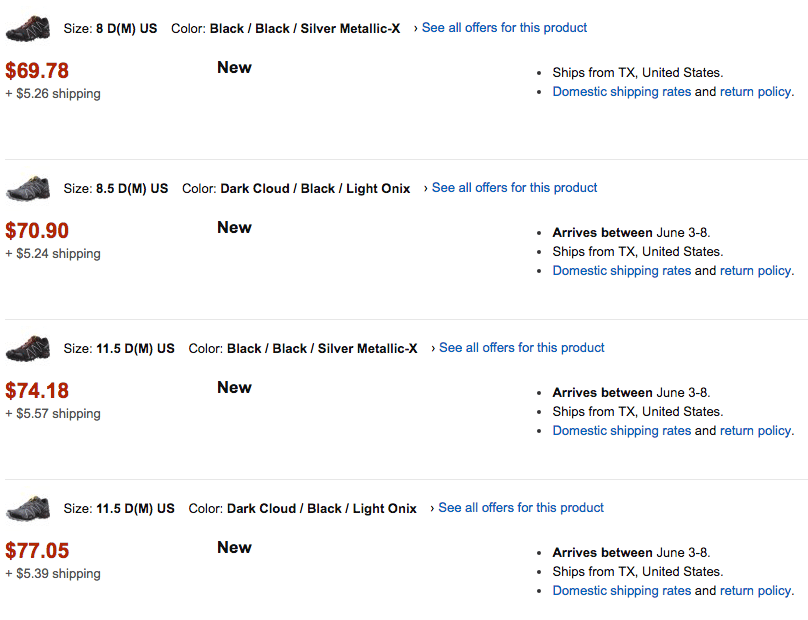 As you can see, the cheapest ones are usually strange sizes, with a third or two thirds numbering, sizes that people don't usually look for, so sellers are left with extra stock. It's not a real bargain, but you will find them cheaper than other websites.
Just to give you an idea, they usually go for $125.
Another option: looking for Salomon boots according to size and color.
Another thing you can do is click directly on the size you are interested in, but you might find higher prices: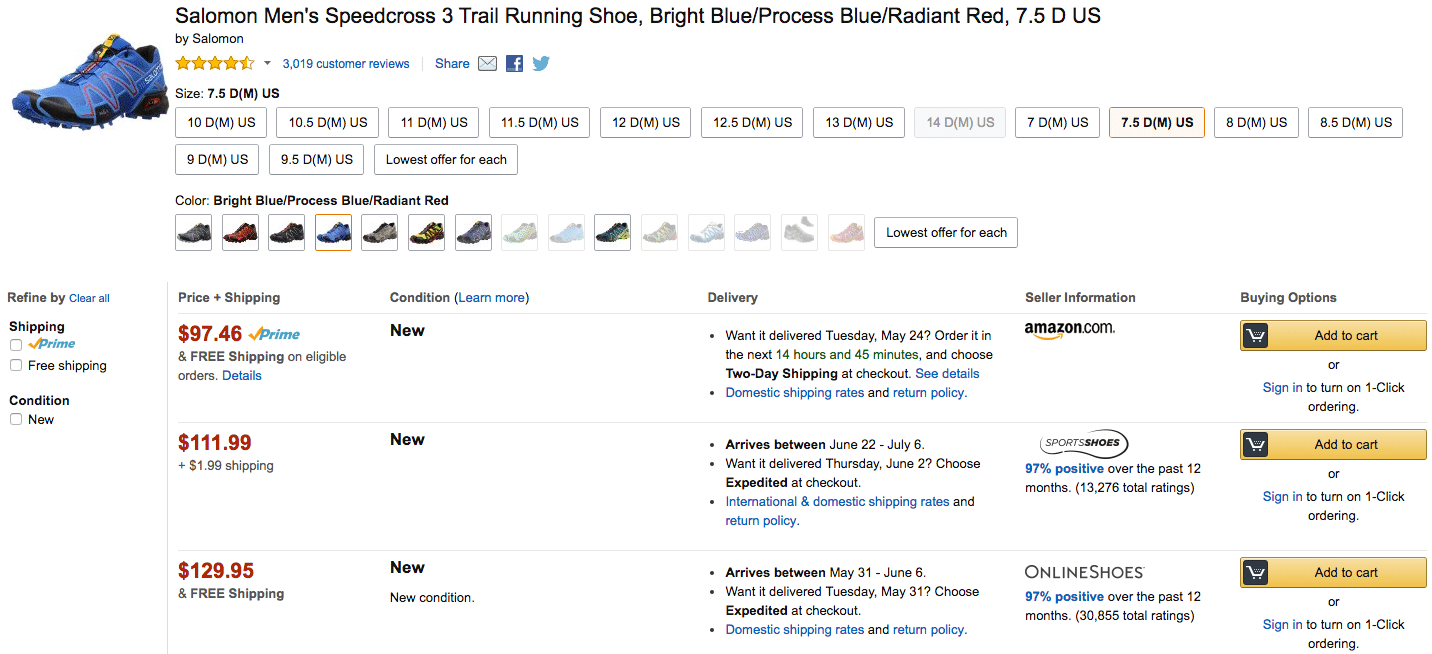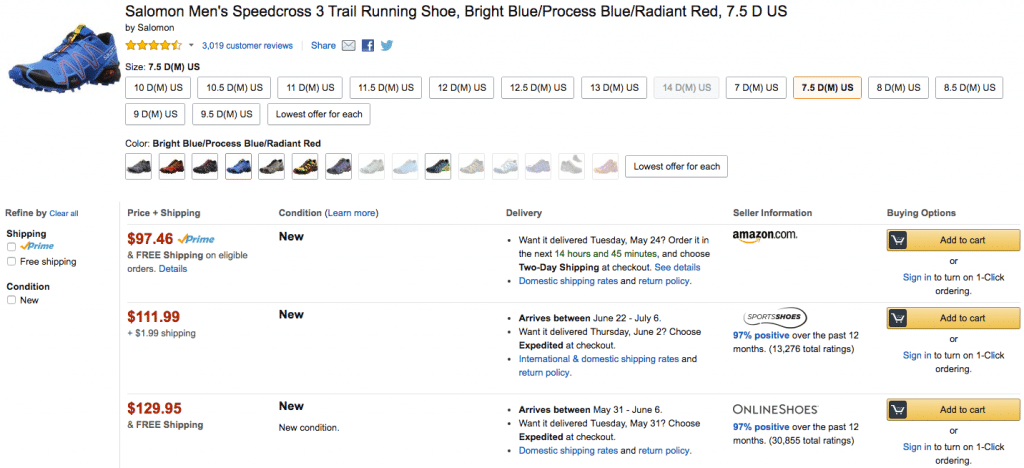 By the way, remember that Amazon sells both their own stock and that of external sellers. In the case of the picture above, the third one is Amazon's, which as you can see, isn't always the cheapest.
How to get free shipping
If you get a product from Amazon with the Prime logo (meaning it is sold by Amazon or a seller whose merchandize is managed by Amazon), there is a trick to get the product within 24h without having to pay extra for shipping.
All you have to do is sign up for Amazon Prime and take advantage of the 30 day trial they are offering. Ask for the product, and then, if you don't want to pay the annual fee, go to your account and cancel the subscription.
Having any more doubts? Let us help
If you have any more questions or doubts all you have to do is leave us a comment, we're happy to help.