Update: It's been a while since we first published this article, so it was high time we updated it. When we first wrote it, Vans was one of the easiest brands to find in AliExpress, but nowadays things have changed: you can find some original Vans products, but not all of them.
Today we are going to tell you exactly what Vans products you can find, which ones you can't and where you can get them instead. Let's jump right in!
Sneakers, hats, backpacks…What Vans products does AliExpress have?
Hats and caps, original and cheap
One of AliExpress' star products are Vans hats. They have thousands and they use the word Vans in the description and images which means they are originals. Otherwise they would be punished by AliExpress.
Skate caps
To find cheap Vans caps try going to this search. You will find thousands of cap models at incredible prices, like 2.50€:
You can find all the caps HERE
Vans wool hats
To find hats, do the same: go to this search to find thousands of hats like these: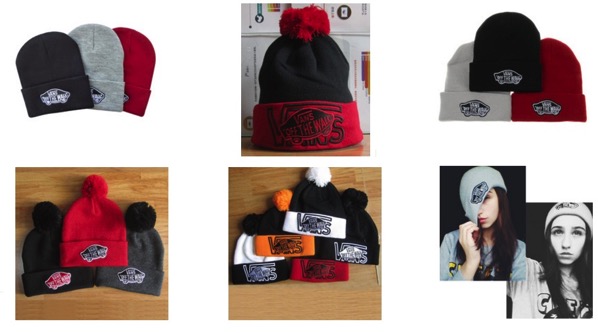 If you go to the link you will see all the results sorted by sales, this is the best opting considering in AliExpress the best seller tends to be the best product as well.
You can find all the hats HERE.
Backpacks
Vans backpacks sold in AliExpress have thousands of sales and incredible ratings. Like the hats and caps, given how open they are about the brand and logos, they are probably original, but if you want to make sure, just contact the seller via chat.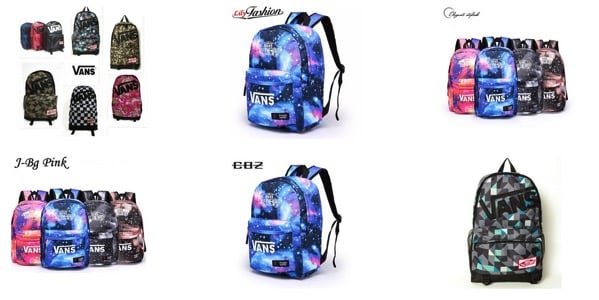 You can find them all HERE.
Are there any cheap Vans sneakers?
Sadly there are aren't any cheap or expensive ones: there aren't any original Vans sneakers in AliExpress. You can take a look for yourself looking for Vans and checking if any of them has the guaranteed authenticity icon bellow:
But you have two alternatives: Chinese white label equivalents
Chinese sneaker brands: copies of Authentic, Old Skool…
Now that replicas are disappearing from AliExpress, we are keeping a close eye on Chinese brands: they are what we usually call "white label brands", they are very similar to Vans and have an excellent price-quality ratio. Take a look:

The problem with not being a well known brand is that they are hard to find, so you have to use expressions like "Canvas Sneakers", "Vanly Shoes" or Zosdon, one of the brands you can see featured above in the pictures. They have thousands of models, some of them inspired by Vans.
Who's the best seller?
To find a seller with a good reputation all you have to do is this: after going to this search, sort them by Sales. This will allow you to see the Vans with most sales, and consequently the best shops and products.
One you do this, make sure you check the ratings for products and filter sellers in AliExpress by reputation.
From one diamond on, a seller is considered to have a good reputation, although there might some good sellers with only two or three medals.
To check a sellers (or shop) reputation, just check next to the name of the seller. As you can see in the image, this seller has three diamonds, so you can be pretty sure it's a good shop: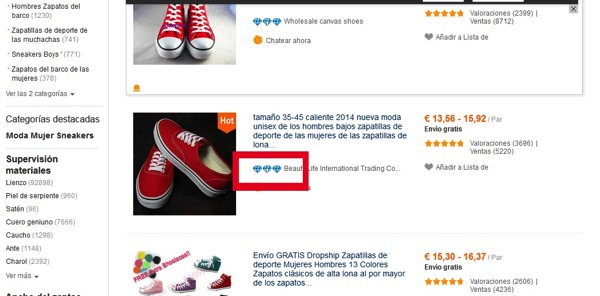 Check the shipping time
Once you find a seller with good reputation selling Vans, check the shipping time. Depending on when you want to get them, you might want to give it more importance or less.
As you can see in the red frame, this seller offers them in 7 working days.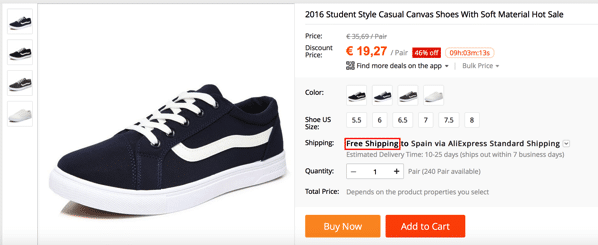 Most of the sellers say that shipping time is in between 10 and 60 days, but you will usually get it in 15 days.
Need more help? We're here to help!
If you need any more help just leave us a comment, that's what we're here for!