We all love to dress our babies in quality, comfortable and stylish clothes, but it's a shame to spend so much money on something they outgrow after two or three months.
How to find it: to find the best-selling baby clothes click on this search.
That's why today we want to show you the best cheap baby clothes stores on AliExpress: quality, original and fun clothes, at prices that you will hardly find elsewhere.
In addition, if you are thinking of starting a business, we explain how you can buy these clothes wholesale to resell them.
Best cheap baby clothes stores
1. LJW Official Store
Official Store: Go to the store
LJW is one of the best stores to buy baby and children's clothes on AliExpress. It also has the top brand badge.
With a great seniority, lots and lots of sales and positive comments, the catalog of clothes is very wide: outfits for everyday wear, more formal outfits for events (weddings, baptisms,…), swimsuits, pajamas, tracksuits, bodysuits,…
And one of the coolest things about this store is their matching clothes for parents and children.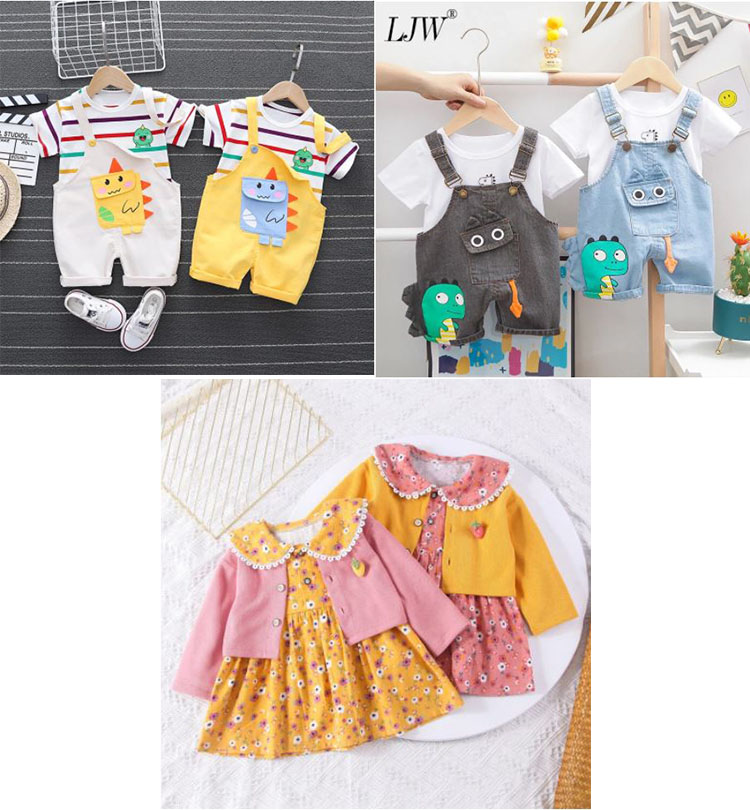 2. Top and Top Official Store
Official Store: Go to the store
At AlixBlog we are in love with Top and Top: a store with a top brand label, with a lot of experience in sales and with great quality clothes.
Their shirt, pants and bow tie sets are ideal for dressing your baby like a little man, don't you think?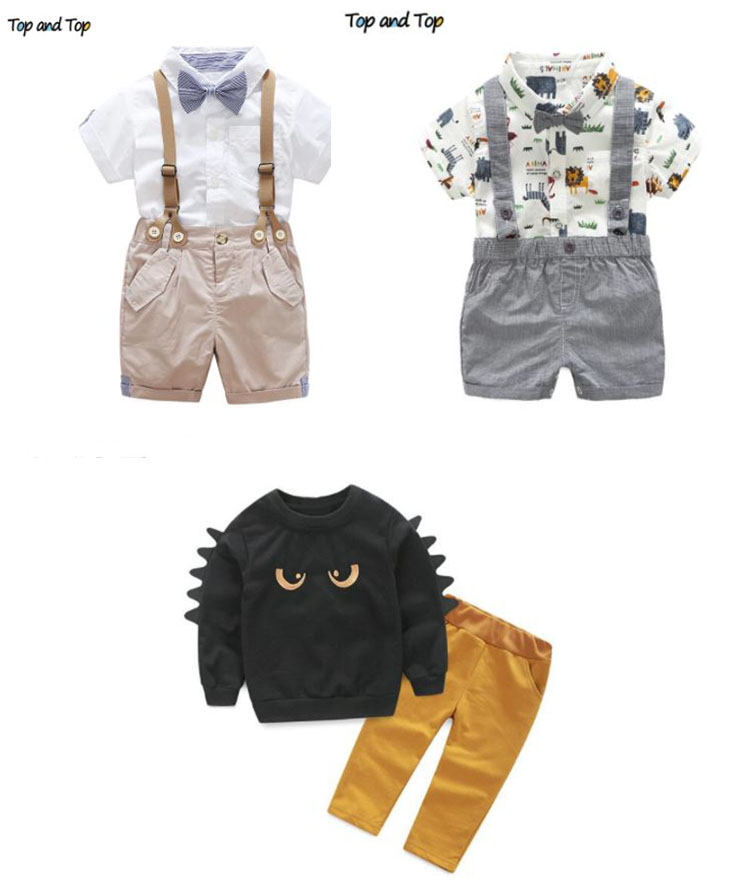 3. LAWADKA Official Store
Official Store: Go to the store
LAWADKA has a wide variety of clothes and articles for babies from 0 to 2 years old and also for children from 2 to 10 years old.
If you are looking for accessories such as shoes, socks, bibs, hats, pacifiers for fruit or vegetables to avoid choking… LAWADKA is your store.
The waterproof bibs with long sleeves from this store are very practical if you are going to start your baby in the baby led weaning and you don't want him to get food all over his body.
Besides having winter clothes (jackets, vests…) and summer clothes, you can't miss their onesies, rompers and sets for newborns made of 100% cotton, which is very important to respect your baby's delicate skin with maximum softness.
And, of course, their prices are super low.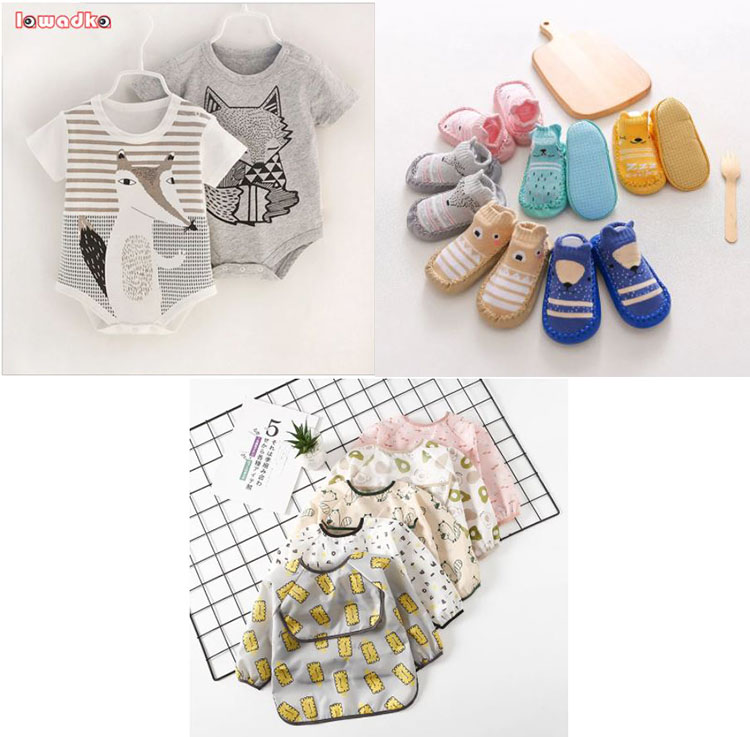 4. Sanlutoz Official Store
Official Store: Go to the store
Sanlutoz has a lot of cotton bodysuits and rompers with ruffles, very nice for the daily wear of your little one.
The clothes you can find are very similar to those of stores like Zara, H&M, Tutto Piccolo… but 50 to 75% cheaper.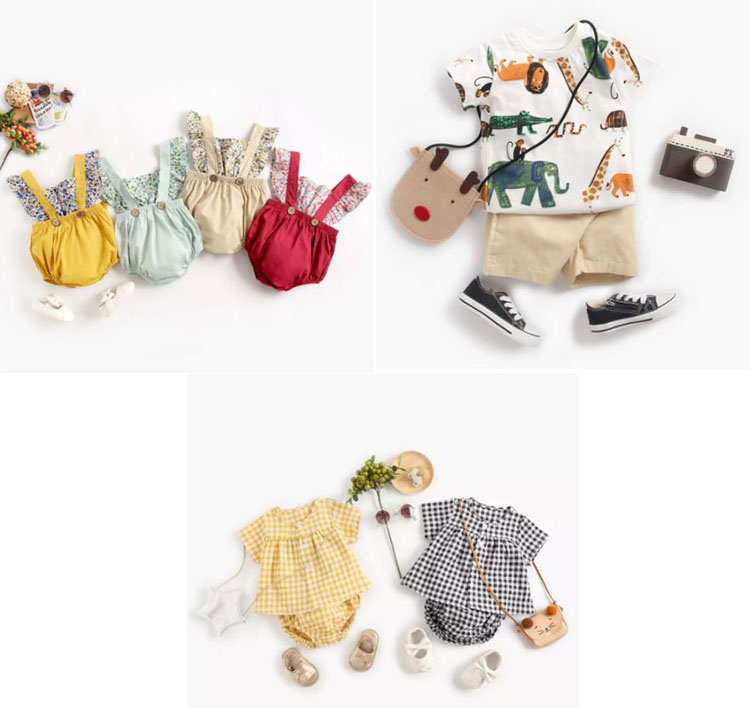 5. KA Baby Clothes Store
Official Store: Go to the store
KA specializes in more formal clothing to make your child look like a doll: sets of shirt, pants, bow ties, dungarees, berets… for both winter and summer.
Apart from baby clothes, you can find outfits for your child with sizes up to seven years old.
A good option if you need more dressy clothes for weekends or an event.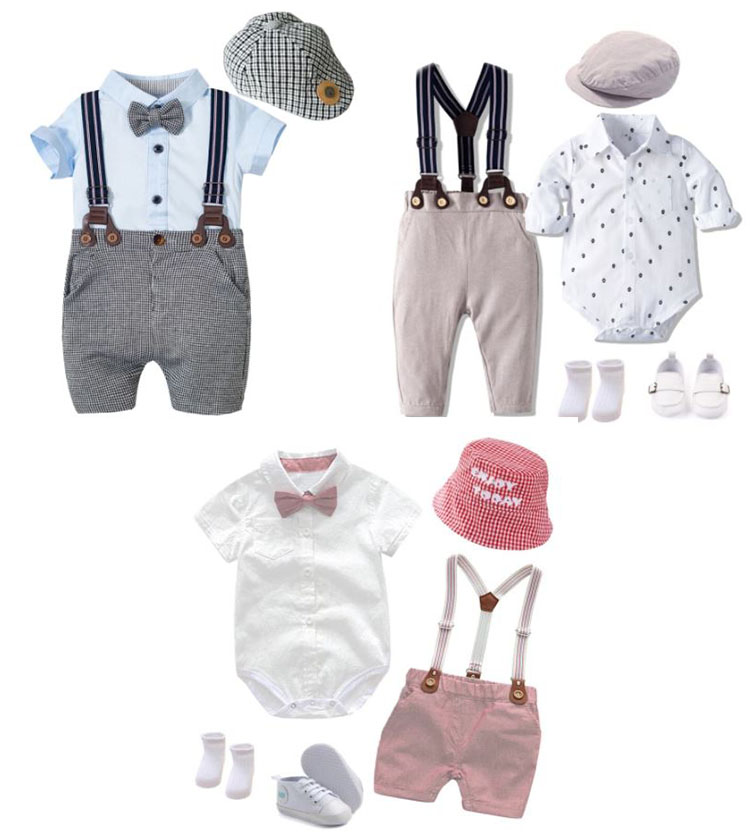 6. NNJXD Official Store
Official Store: Go to the store
If you like to dress your baby or little girl like a little princess, NNJXD is definitely what you were looking for: beautiful tulle dresses for more special occasions or just to dress her up for a fun photo shoot.
You also have a lot of more casual clothes or outfits for you and your baby.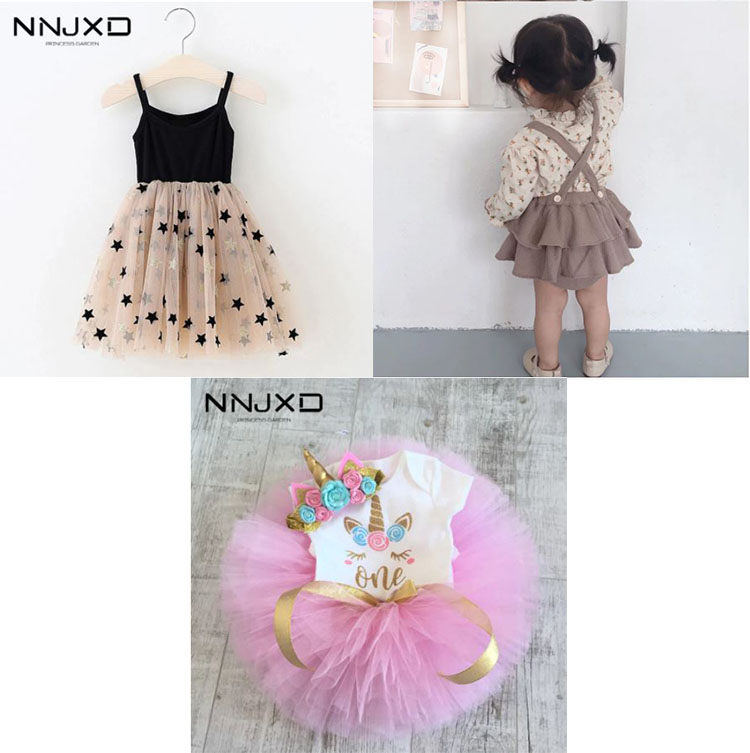 7. Facejoyous Official Store
Official Store: Go to the store
All the clothes in this store have a style and delicacy that will make you fall in love: you can't miss all the knitwear, tracksuits and family matching clothes,
And their prices? They are a real bargain for clothes that don't look cheap at all: well made, with quality materials and very good opinions from buyers, who endorse this store as one of the best where to buy clothes for your baby.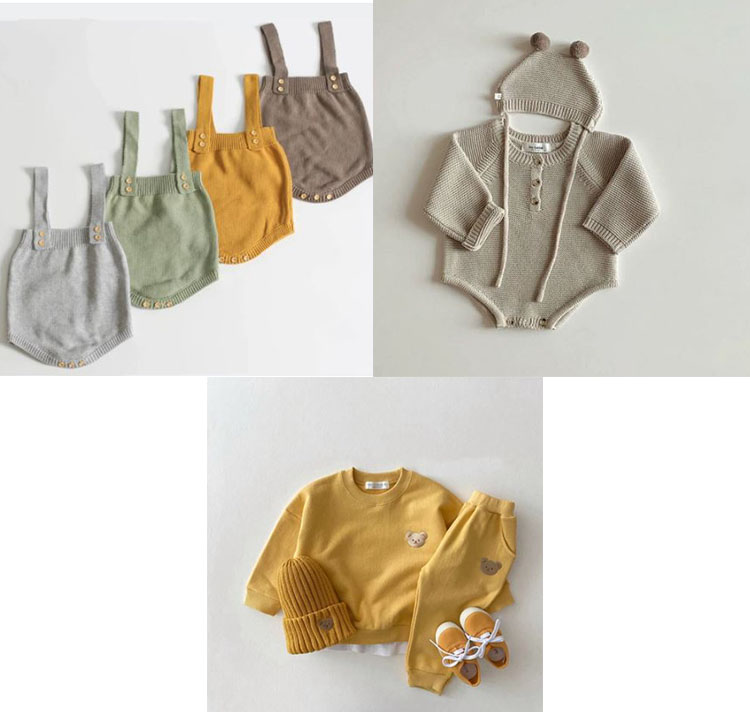 8. Baby Boutiques Store
Official Store: Go to the store
In Baby Boutiques apart from very original clothes and other more classic pieces, you have a lot of sets of Mickey Mouse, organic cotton muslins, tulle dresses to dress up your little one…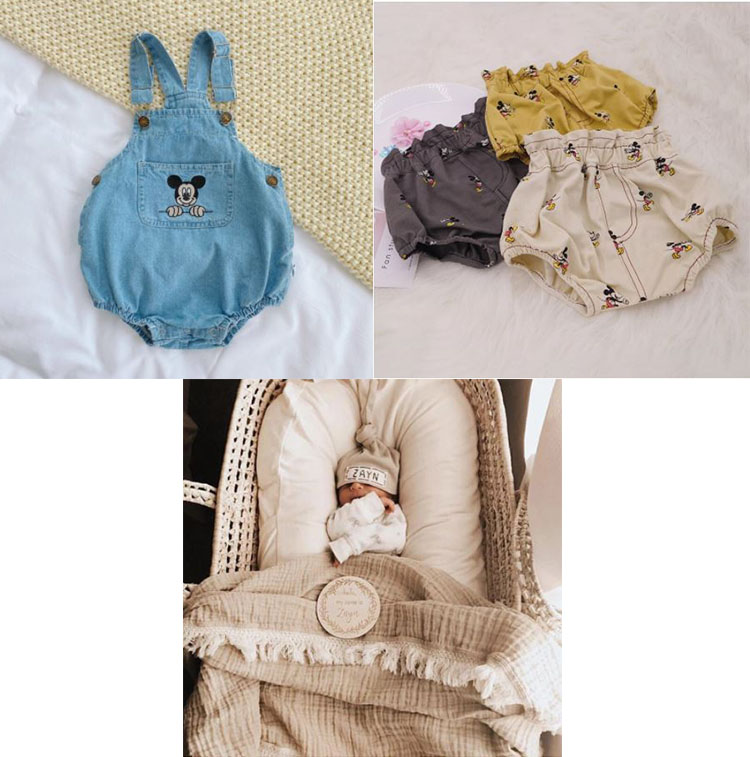 9. YSUBEST Official Store
Official Store: Go to the store
Baby and children's clothing store where you can also find many basics to combine with other more special garments.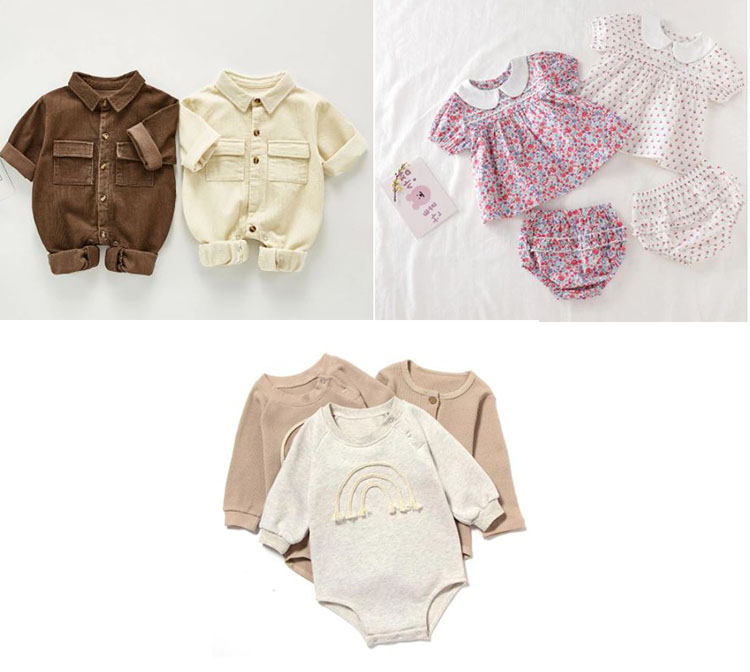 10. 8i Factory Store
Official Store: Go to the store
Casual and basic everyday clothes for your baby, which in the end is what they use the most and is worth having more refills of for when they get stained.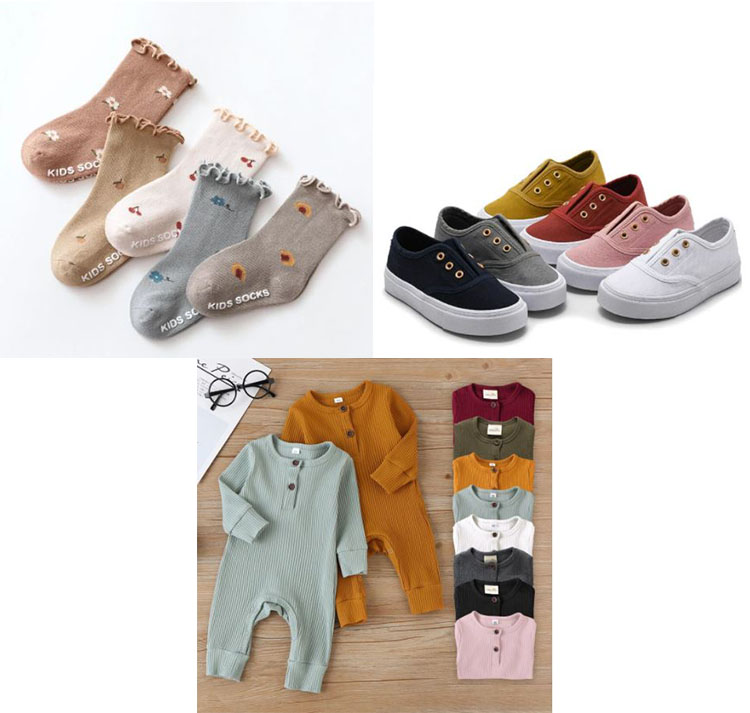 11. EMPMOKEY Store
Official Store: Go to the store
This store is perfect for buying costumes for your baby: if you're thinking of doing a photo shoot yourself to celebrate their birthday-month or personalize your Christmas greetings this year, don't miss out on all the fun options you have at EMPMOKEY.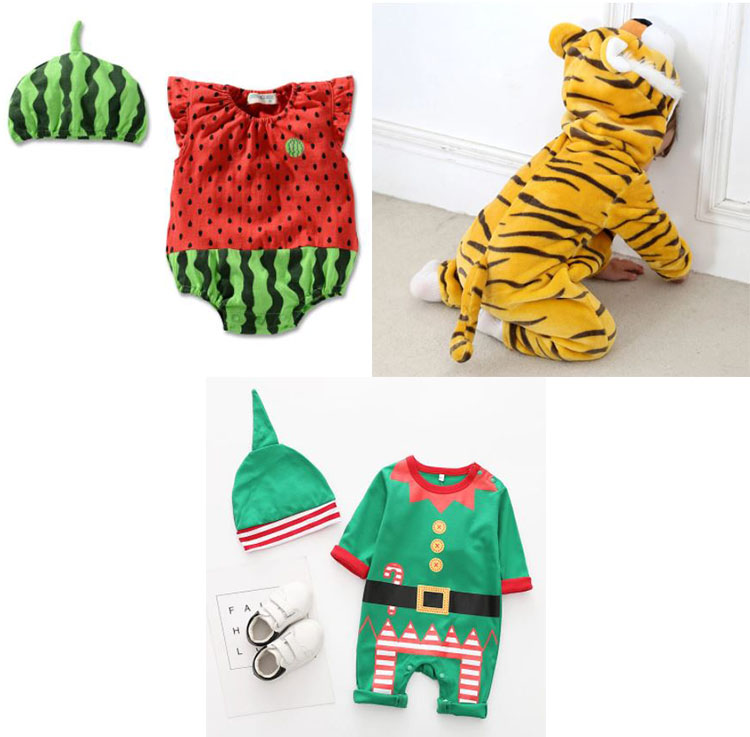 12. SUNSIOM Official Store
Official Store: Go to the store
In this store you can find a bit of everything: classic clothes, modern clothes, swimsuits, bikinis,…
It has many sales and the cheapest prices on AliExpress.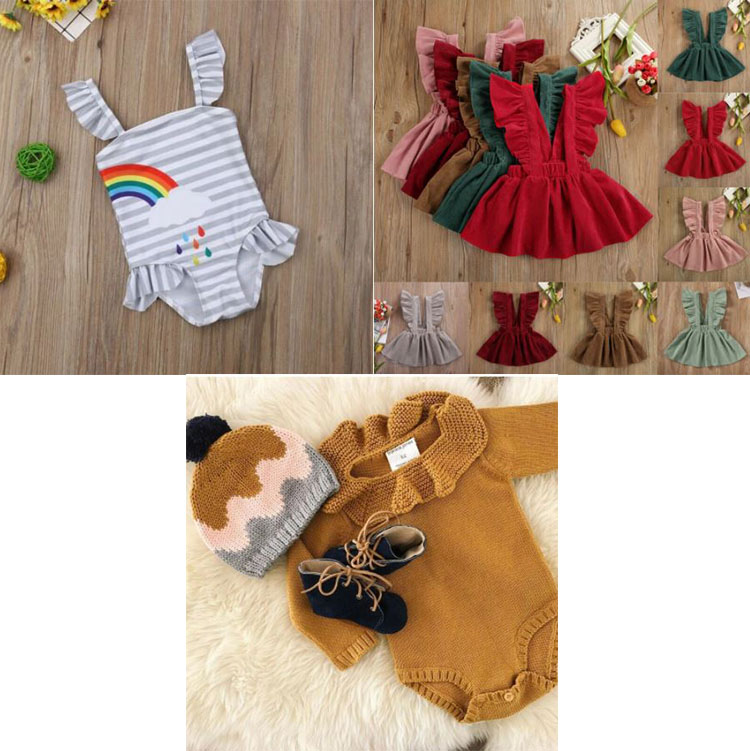 13. JANER Baby Store
Official Store: Go to the store
JANER Baby is also one of the must-haves on AliExpress. All of their clothes are so much fun, but their down coats are a standout.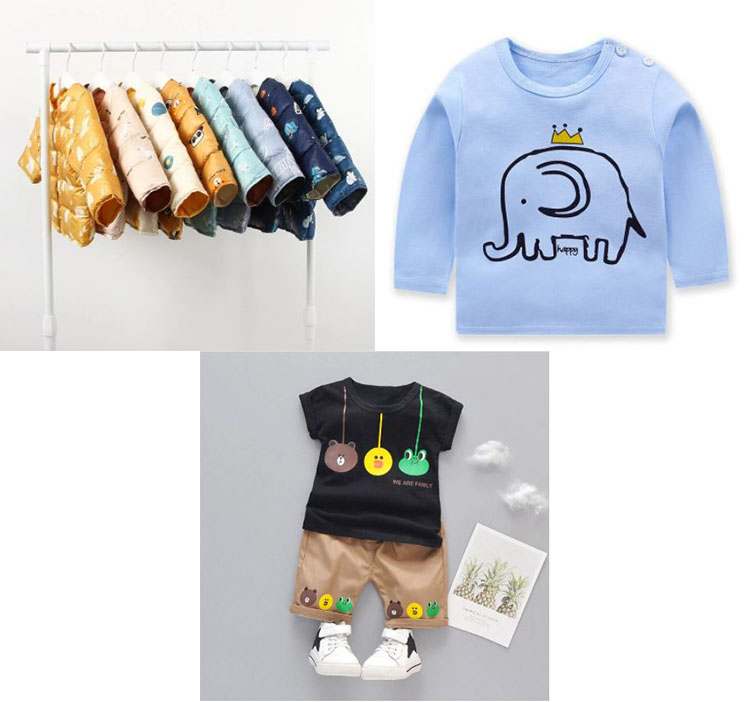 Tips to get the right size
Are you still not sure about buying because you are afraid of not getting the right size? Don't worry, we are going to give you some infallible tips.
Take a look at the seller's size chart
It is important to keep in mind that each seller has its own measurement chart and that should be your guide to choose the right size. So don't trust if your child usually wears one size or another, because the same size can vary a lot depending on the seller.
You can find the sizing chart in the product description.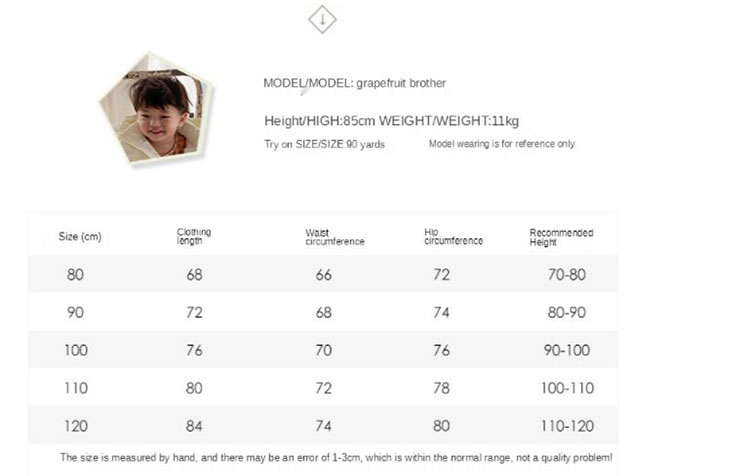 Compare with other garments you already have at home
To make it easier, you can also measure from a garment you already have at home and compare it with the seller's chart.
If you are between two sizes: go with the larger one
When in doubt, we recommend that you always buy the larger size, as this will prevent the garment from being too tight.
It is even a good idea to buy it a little bigger so that it lasts longer.
When in doubt: ask the seller
Don't forget that AliExpress sellers are here to help: if you have any doubt about the size or material, ask the seller.
Be patient because sometimes they take a while to answer, but if they finally don't (which is not normal), better look for another store to buy from.
"The garment I bought does not match the measurements in the table"
If you have bought something guided by the measurement tables and when you receive it you realize that it is not correct, you can always open a dispute to claim your money, since in that case it will be the seller's fault.
Of course, look at the description of the garment, as most sellers include a warning that the measures may vary slightly (1 to 3 cm) by the confection and this is not a measurement error, but something normal in all clothing.
If you want to know more about how to open a dispute, we explain everything here.
Other essentials for your baby
On AliExpress, apart from clothes, you can find many must-haves for your baby (and great gift ideas). Let's take a look at a few of them:
How to buy wholesale baby clothes on AliExpress
Main article: Guide to buying wholesale on AliExpress
Selling baby clothes is a growing business and AliExpress (followed closely by PatPat) is the best supplier you will find if you are thinking of setting up a business in your country.
Their cheap prices and good quality garments ensure a good profit margin.
Some sellers already include a direct discount on their garments for wholesale purchases: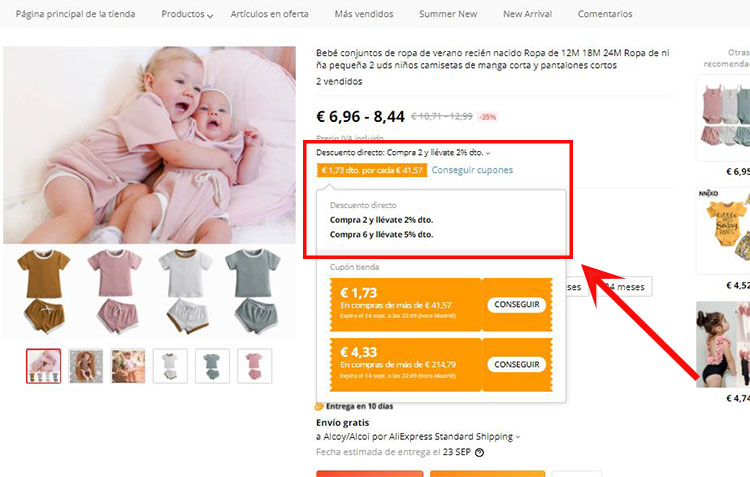 But does that mean that I can only focus on those sellers? Of course not: on AliExpress everything is negotiable.
Ask sellers for a budget
The most important thing for sellers is to do business with you, especially if you are going to buy in large quantities. So don't hesitate to write to them and ask for a price from all the sellers you are interested in.
We assure you that the sellers that we have proposed to you are totally trustworthy, although, if you do not know very well for which one to decide, you can first get some samples of clothes to check the quality of their products.
If you are interested in buying wholesale, you can not miss this article in which we explain everything you need to know.