Here goes an article for those of you looking for vintage leather Belstaff jackets, inspired by the classic ones worn by aviators and bikers.
Purchasing a jacket on the other side of the world might sound crazy, but prices for leather and imitation leather jackets in AliExpress (you can see them here) are incredibly good. In today's article we are gong to tell you exactly how to find these Chinese jackets inspired by Belstaff for 50% cheaper than you would anywhere else in the world.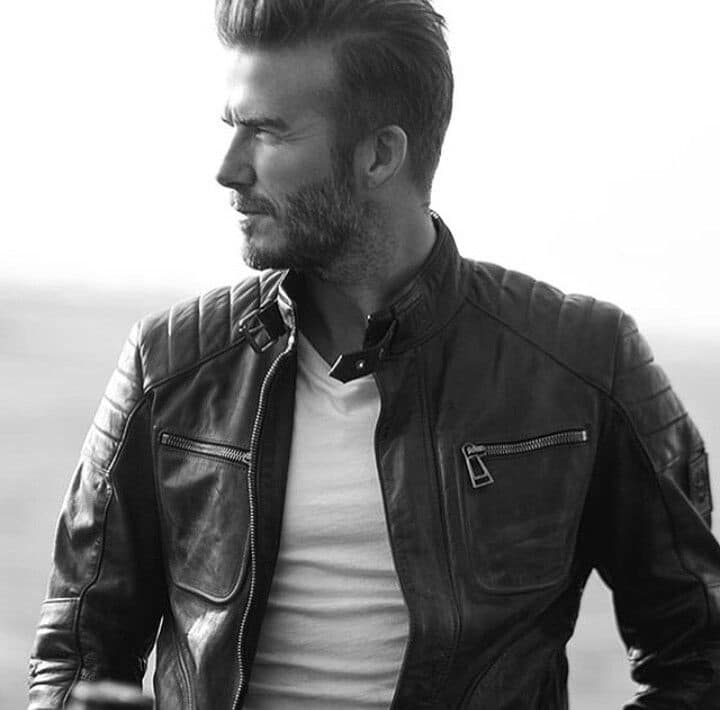 Picture of Beckham wearing a 30€ Belstaff style jacket from Shangai Fashion Trademall 🙂 🙂 🙂
Leather jackets in AliExpress: much more than just Belstaff replicas
To be honest I've been looking for a leather jacket myself, so I'm going to take this chance to walk you through how to find leather jackets in AliExpress. Setting aside Belstaff replicas, today we are going to talk about what kind of leather jackets AliExpress has to offer: are they cheap? Are they good quality?
The first thing I do when trying to figure out if a product is worth buying in AliExpress is look for the generic name of the product, and then sort results by number of sales to see how many sales the top selling product has.
Just to give you an idea: if the top selling Segway has three sales, it's probably not worth getting it on AliExpress. If, on the other hand, and this is the case with leather jackets (imitation leather) for men, you find a product with more than 2000 sales, you can be sure you are looking at a real bargain!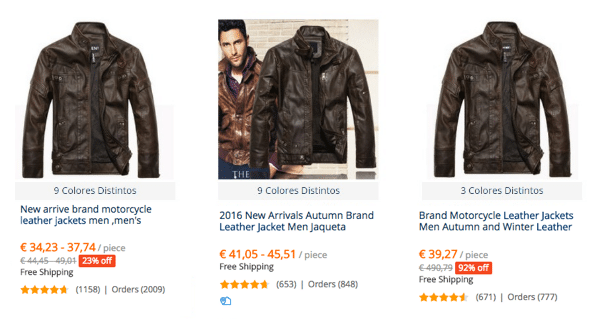 Obvious spoiler: at the end of this article I'm going to get one of these jackets.
How to find cheap leather jackets for men
(Go to the next section if you are looking for women's jackets)
First of all try going to this page. Here you can see results within the leather jacket category sorted by number of sales.
The one I bought (I'll be updating the article once I get it) is the second one shown in the picture above. I got it because I liked it better, but also because it had the icon for local returns. However, before purchasing it I went to the ratings section and selected the option "with picture":
By doing this I can see pictures taken by users who have purchased the jacket before me. This is such a great tool (I wish Amazon had it as well), it's the best way to see how the jacket looks on different body types, especially considering I look more like this guy than Beckham: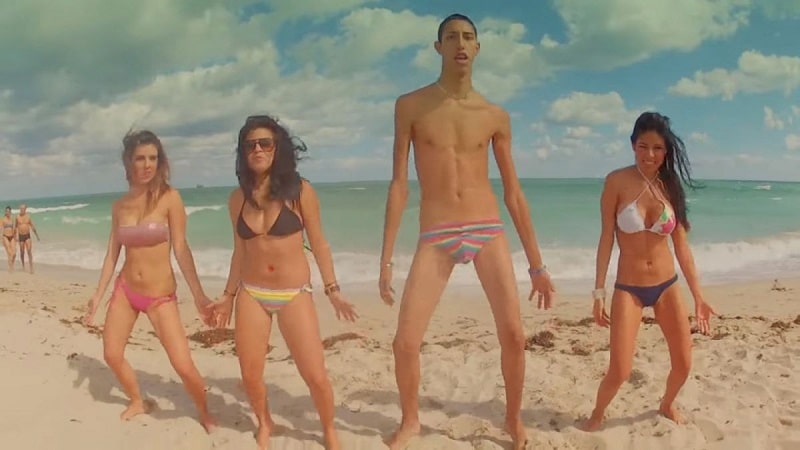 Also, ratings will give you a better idea of what size to get, and if you will need to get a smaller or bigger size than you usually would.
How to find leather jackets for women
(Skip to the next section if you are a man :))
Women's leather jackets have even more sales (the top selling one has 2.300) and it has a wider variety than the mens catalogue. The category you need to look into is this one (sorted by number of sales), it also has some suede jackets.
The top selling imitation leather jacket is this one, which costs 26€ and is available in red, black and yellow. Here are some pictures of happy customers: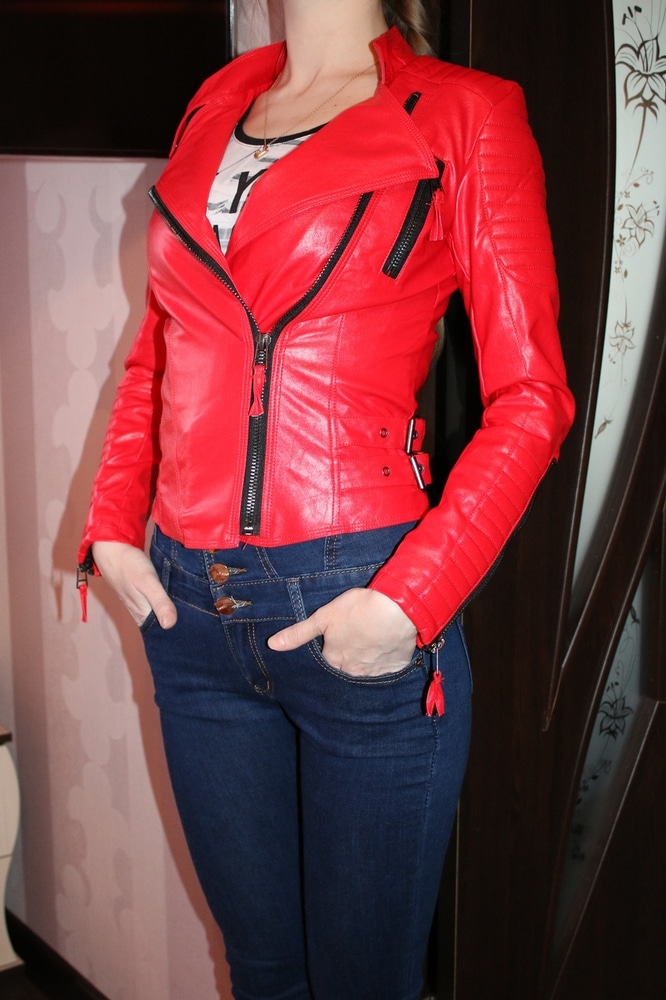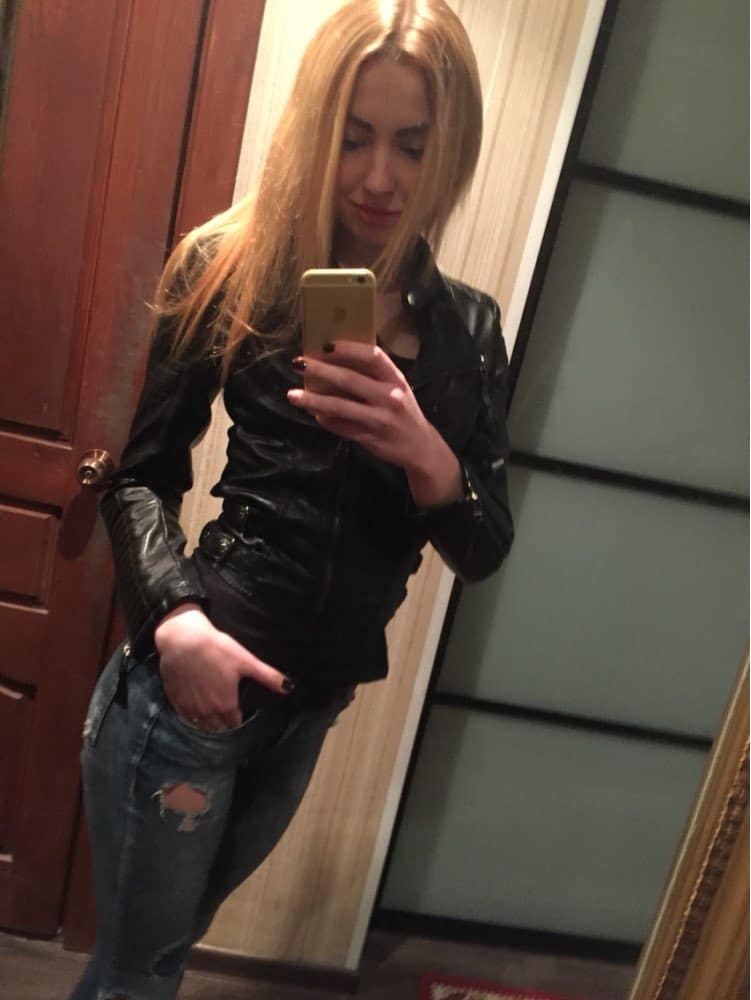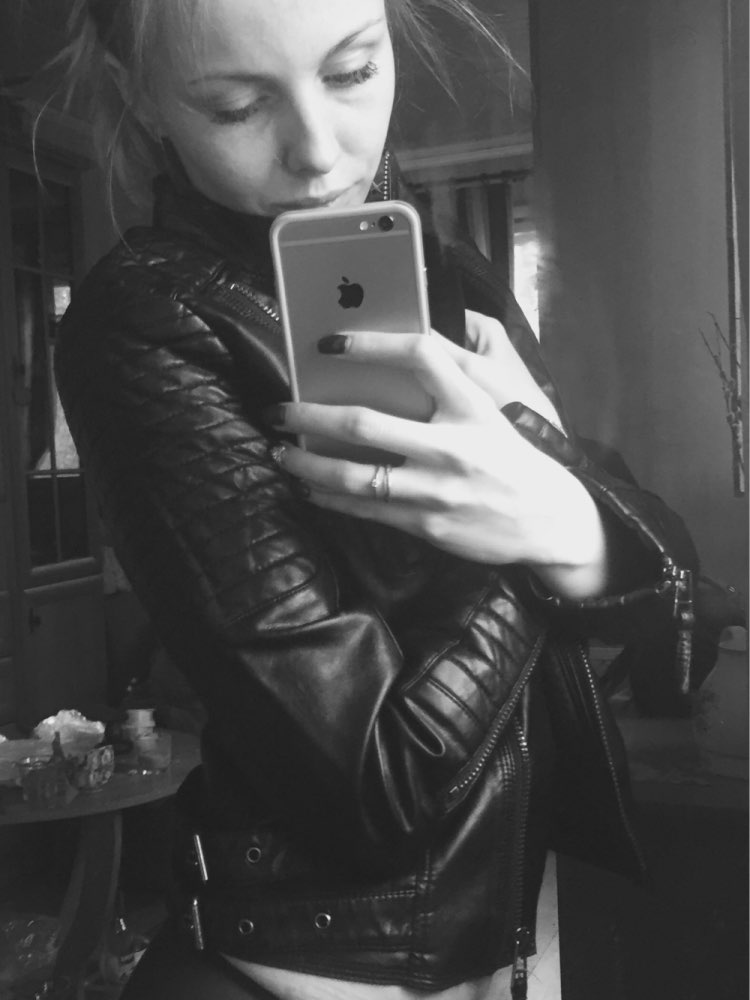 Two tricks (unisex) to make sure you get your money's worth in AliExpress
Here is some general advice to make sure you get the perfect Belstaff style leather jacket:
1 – Read the description of the product carefully to ensure you are getting the right size leather jacket
Underneath the picture of the product, in the details section, there is an area used by the seller to post pictures of the product. When it comes to leather / leather imitation jackets looking at this pictures will help you find out what kind of size you need. This being said, you shouldn't have much trouble, sellers try to make it easy for us…nobody likes international returns.
When it comes to the Belstaff style jacket I got, the seller provided both a size chart and a guide on which jacket works best according to body type, height and weight: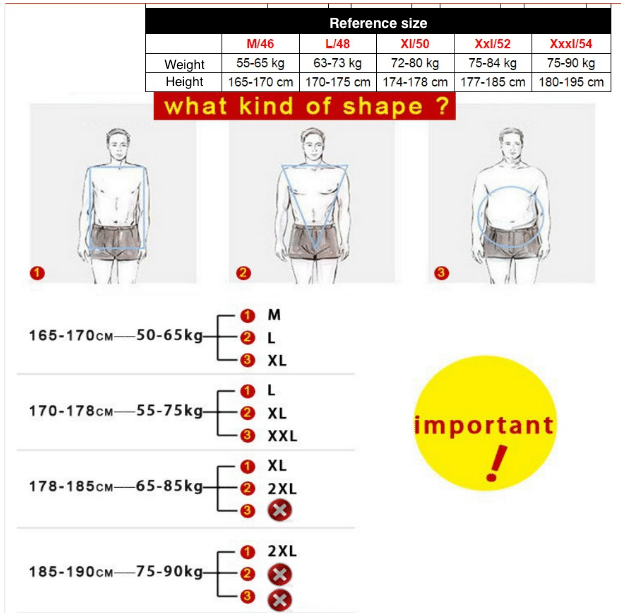 2 – IMPORTANT: How do I know if its leather or not?
Under the pictures of the product, in the detail section, you have a chart with all the technical details of the jacket. This is what the one for mine looked like:
As you can see the seller is being honest describing the jacket as "faux leather" and specifying its material as PU, that is Polyurethane, one of the most frequently used materials for leather imitations.
Aren't there any real leather ones?
If you are looking for a leather jacket, there's a category for them, just go to the filters on the left and select this: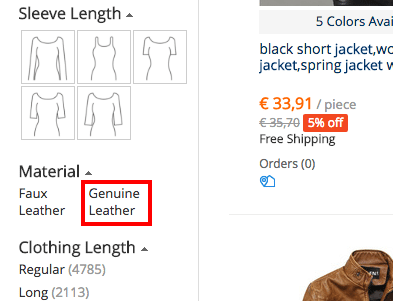 This will filter the results, but make sure you check the details of each product, because you might run into something like this:

But honestly, the price difference between real leather jackets and imitation ones is so big, you shouldn't have any trouble telling them apart.
We're here to help
If you are still having doubts, or would like to share your own experience with us, leave us comment bellow, we'd love to hear from you guys 🙂