A good way to save on your purchases is to pay with a credit card that provides cashback.
In case you're not familiar with the term, cashback is nothing more than a partial refund of what you've spent, which depends on the credit card and the store.
Today, we're going to take a look at credit and debit cards that offer cashback to see which one is the best.
Advantages and disadvantages of cashback cards
The best advantage of cashback cards is that you can get back some of the money you have spent. However, there is also a possible disadvantage: some cards have hidden terms and conditions, maintenance fees or hidden commissions. That's why it's very important to read all the fine print before getting one.
Before we analyze the best credit cards with cashback, you should know that some of them are "revolving" cards, which means they allow you to defer the payment of your purchases with a certain interest rate. These cards have been quite controversial because some of them have high interest rates.
Things you should know before getting a cashback credit or debit card
Before choosing a card with a cashback system it is very important to pay attention to different points:
Cashback percentage: It is good to compare which card gives us more % for each purchase.
Applicable merchants: There are few cards that offer cashback in all stores. Most of them work with rewards programs and only give cashback in selected stores.
Fees and commisions: It is very important to know if the card will charge interest or fees. For example, with revolving cards we will have to pay interest for the deferred payment of our purchases.
Reimbursement period: Some banks may take up to a year to reimburse you, although they usually do so within 90 days after the purchase.
Since we d0n't want you to waste your time looking for all the features of each (decent) cashback card, we will summarize the advantages and disadvantages of each one.
Best credit or debit cards with cashback
In this ranking, we offer you a mix of cards you can use when traveling abroad and others that will work better if you're located in the United States. However, there's specific cards with travel features either offered by the bank or the network (Visa, American Express). In general, Visas and Mastercards are accepted all over the globe, so keep that in mind when choosing your cashback card.
Capital One Quicksilver Cash Rewards Credit Card
With no annual fees, this card earns unlimited 1.5% cashback on all purchases and also offers a sign-up bonus (only for new cardholders): a one-time $200 cash bonus, after you spend $500 on purchases within 3 months of having opened your account.
Some extra benefits? There's no foreign transaction fee and you get travel benefits like travel accidente insurance and 24-hour assistance in case you lose your card.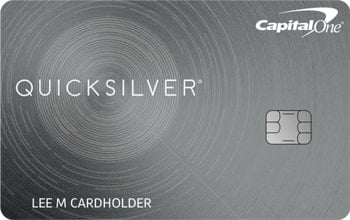 Deserve Pro Mastercard
A good option for credit card newcomers, its benefits include a 3% cashback on travel and entertainment, a 2% cashback on restaurants (which you can build up to $500 in combined spending with both percentages during a same billing cycle) and 1% unlimited cashback on all purchases.
It's an ideal card for short travels and cheap trips. On top of that, you get a complimentary one-year membership after spending $1000 during the first 90 days after having activated the card. This pass allows you to access over 1300 airports all over the world, for a $27 charge per visit.
It doesn't charge foreign transaction fees and the anual fee is $0.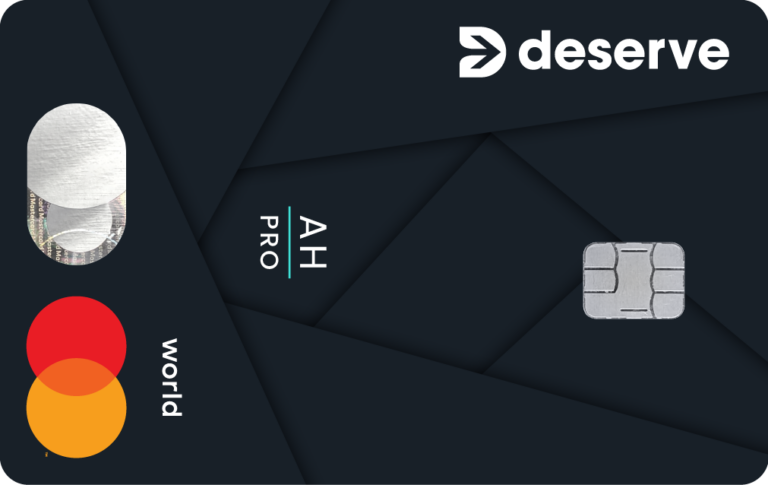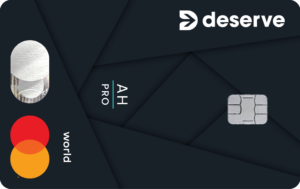 Chase Freedom Unlimited
With a $0 annual fee, this card offers a 1,5% cashback on everything you buy which is worth up to $300 cash you can get back.
If you use Chase Bank's Rewards Program (also known as Chase Ultimate Rewards), you can enjoy a 5% cashback rate on travel purchased through their reward program and you can redeem it for cash, travel, gift card and more options. On top of that, you can get 3% cashback on drugstore purchases and restaurant ventures (which include takeout and eligible delivery services).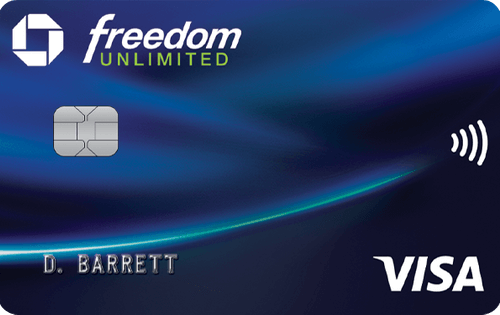 Wells Fargo Active Cash Card
Also with an annual fee of $0, you can earn a $200 cash rewards bonus if you spend $1000 in the first 3 months after having obtained the card. This one comes with a 2% cashback on any purchases you make.
There's no restrictions as to where you can use the card, as long as your account stays open. Besides, it comes with a bundle of goodies that are not found often in similar cards.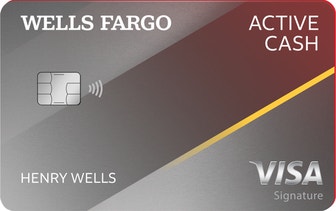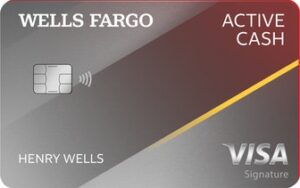 Citi Custom Cash Card
This card offers a $0 annual fee, a $200 intro offer and a 5% cashback on purchases in your eligible spending category, up to the first $500 spent. After that, it becomes 1%, but don't worry, because you can earn unlimited 1% cashback on all other purchases.
Blue Cash Preferred Card from American Express
An ideal option when it comes to buying groceries, paying for gas or your preferred commute method, and even to pay for your streaming services! Although we must warn you that despite its anual rate being initially of $0, it skyrockets up to $95.
You can earn a $300 statement credit after spending $3000 in purchases within the first 6 months. You can also opt for a monthly installment payment method.
In regards to the cashback percentages, you have 6% at U.S. supermarkets and the same for select streaming subscriptions; a 3% cashback for gas stations and other transit methods and a 1% cashback on other purchases.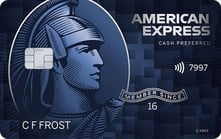 Capital One SavorOne Cash Rewards
This is a great cashback option for beginners: it has no annual fee and it comes with a solid cashback structure. You can use it for entertainment, groceries and dining to get the most of it, but it can also be useful for other purchases.
You can earn a one-time $200 cash bonus after having spent $500 within the first three months of opening your account and you can earn unlimited 3% cashback in the categories we mentioned previously, aside from an extra 1% on all purchases.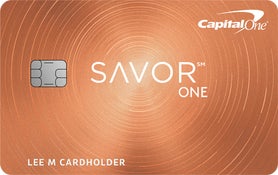 Chase Bank Mastercard
With this debit card, you can get a 1% cashback for a year. You can also enjoy overseas spending with no fees and ATM withdrawals under the same conditions.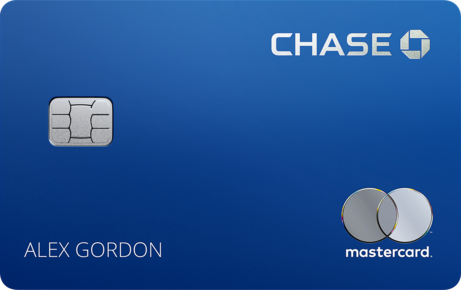 Frequently asked questions about cashback
If you want to solve  more specific doubts, you will probably have to look at the specific conditions of each card through the page of each card. But, we are going to answer some of them that are common to most cards.
Can I combine cashback with other discounts?
Yes, you will be able to combine your cashback with direct discounts and discount coupons. However, many times you will not be able to combine this cashback with other cashback platforms like Letyshops (you can register here) because the conditions of the cards ask you to enter through their links in order to get the cashback.
Do I have to declare the cashback amount?
In theory, the amount of the cashback should be reflected as a capital gain according to current tax regulations, but you should not worry too much unless the total amount is very high.
What happens if I return a purchase?
When you return a purchase for which you have received cashback, the money you have been refunded will also be refunded. In many cases, it is possible that when you make the return, the cashback money has not arrived yet.