We are going to explain everything you need to know to save a boat-load of money during Black Friday on AliExpress! If you you are only interested on how to get coupons, jump to the end of the article where we explain how they work and how to use them.
This year, Black Friday starts on Friday 23rd of November and runs until Wednesday 28th with Cyber Monday. We will have two opportunities to enjoy the discounts: on the 23rd, 24th and 25th we will have the Black Friday offers, then on 26th until the 28th we will be able to buy products with the Cyber Monday discounts. Check out all the offers and promotions in the AliExpress Official Black Friday Shopping Guide by clicking on this link.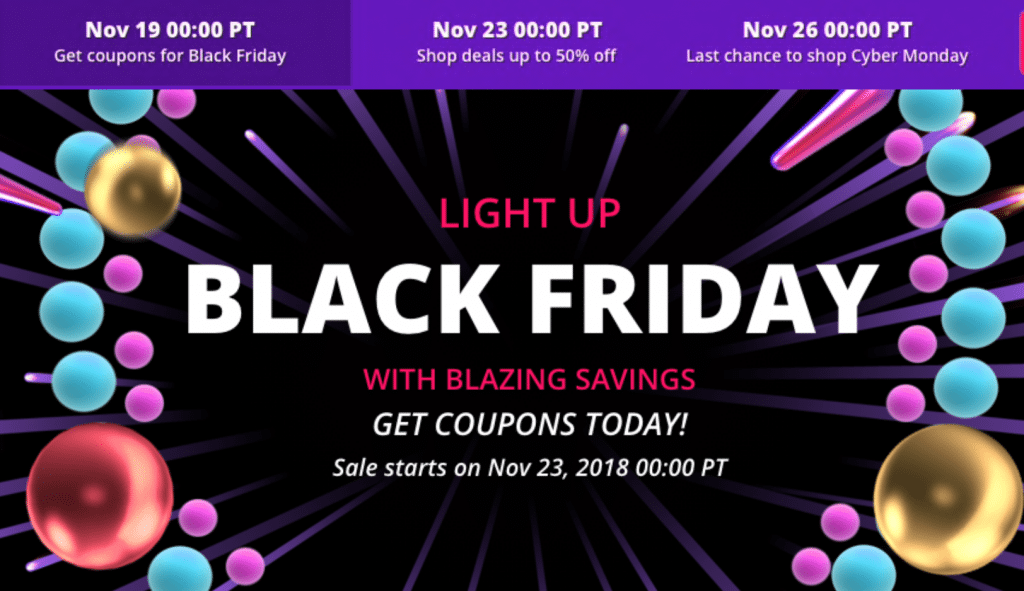 What can we expect from AliExpress Black Friday & Cyber Week this year?
Generally speaking, this year's promotion for Black Friday, which you can see clicking here, follow the same scheme as the 11.11 shopping festival: coupons, more coupons and outstanding brands that offer significant discounts for these days.
The best way to save on these new discounts is to be very watchful the days before the big event, as from 19 to 22 you can get coupons and discounts through the AliExpress website, which we will then be able to use in our Black Friday & Cyber Monday purchases.
Best Featured Brands
This time around, Black Friday & Cyber Monday focuses more on discounted products from thousands of retailers, but AliExpress has also selected some top brands that will offer heavily discounted products and gifts with their purchases. You might know many of them from the 11.11 festival.
Coupons for Black Friday: how to differentiate them?
As we have already said, an important part of this promotion is the possibility of getting coupons before the Black Friday.
Select coupons
They are coupons offered by AliExpress and can be used in specific stores (usually the leading brands), if we meet a minimum purchase amount. The quickest way to check if the seller accepts selection coupons is to look at the shopping basket, you will see the discount that is made if we reach the minimum purchase amount. Take a look at select coupons here.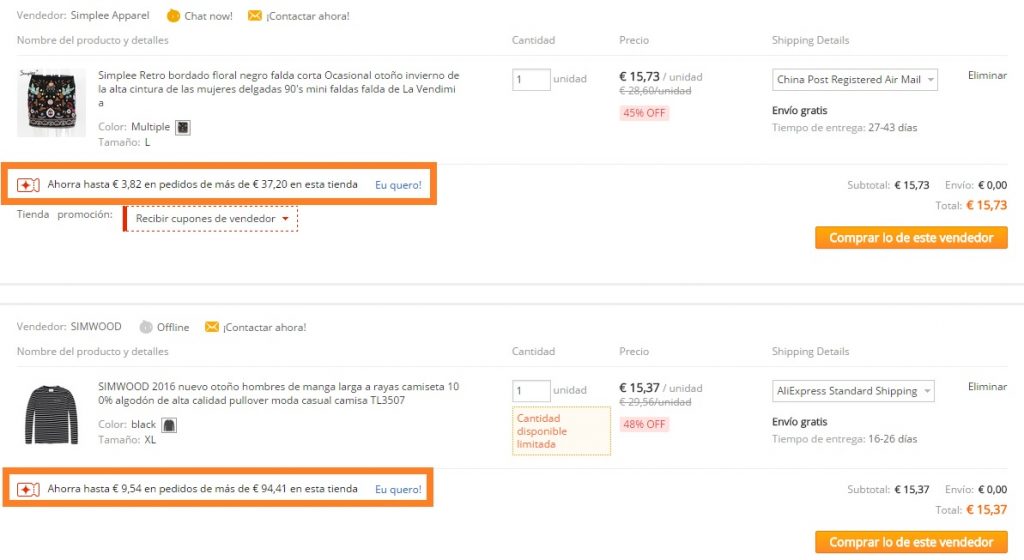 These coupons are compatible with seller coupons and AliExpress coupons, so if you combine them well, you can save a bunch of money. You can see how many you have by going to the "my select coupons" section.
Seller Coupons
These are coupons offered by the seller to buy products from their store. They apply if we reach a minimum purchase amount, and are compatible with coupons selection and coupons AliExpress.
Getting them is very simple: just go to the store you are interested in and see the coupons available. You can even get them on the day of sales, but many sellers offer very interesting coupons only the days before, especially those that are leading brands for Black Friday & Cyber Week. Here are more featured brands.
Reminder: These coupons are limited so make sure to grab them quick.
AliExpress Coupons
These are coupons offered by AliExpress to buy any product on its platform. Currently AliExpress does not offer coupons of its own, but it is possible that before Friday they launch they release some. We will keep you informed.
Example of purchase, how to combine coupons
To make everything clearer to you, and see how much you can save, I'm going to give you an example of a real purchase made at the Pioneer Camp store on the last Black Friday. This store offered several discounts:
A generic discount, which discounts € 2.87 for purchases over € 65.80 purchase.
A coupon from the seller, € 2.87 for purchases over € 56.27.
Accepted selection coupons. For purchases over 94.41 € a discount  of 9.54 €.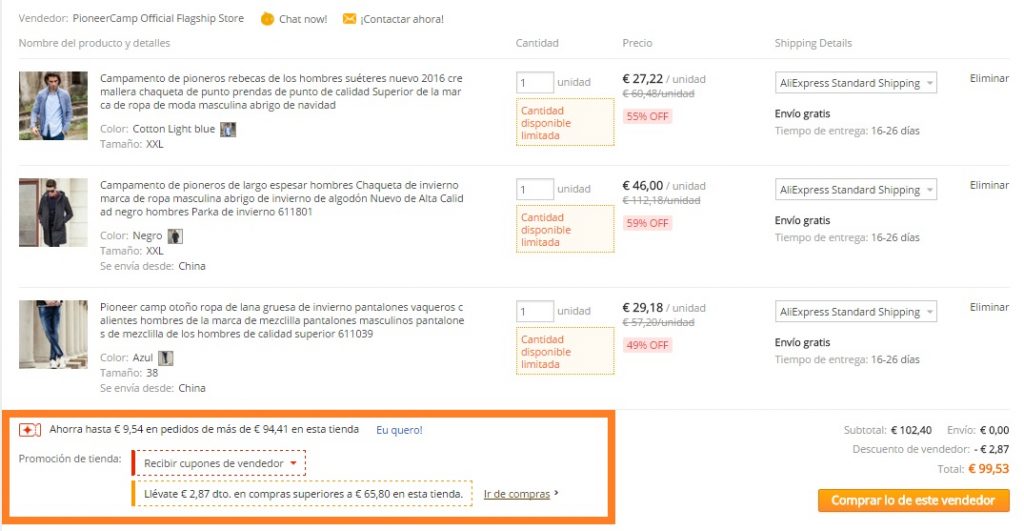 As you can see below, when I pay all the discounts are applied, and I went from paying 102,40€ to 87,13€, more than 15€ of discount. Not bad at all!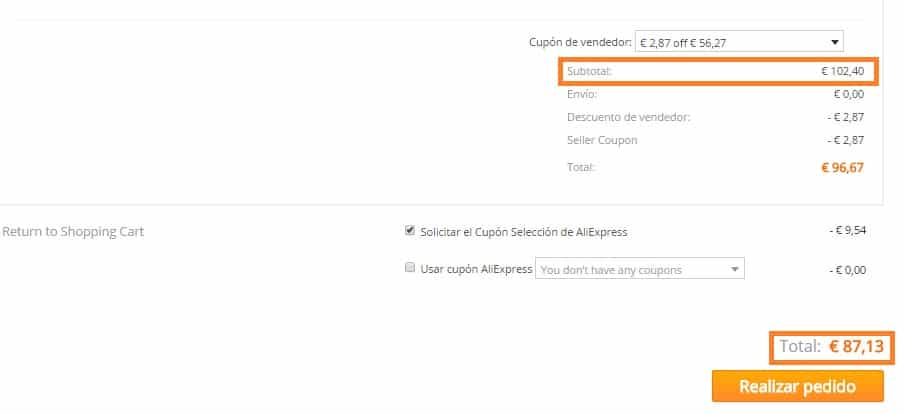 Black Friday AliExpress offers here.