We all like to enjoy delicious coffee. Fortunately, it is becoming easier to do it without leaving home, thanks to capsule machines or espresso machines. More and more people decide to buy a Nespresso or Delonghi coffee machine, but the brands themselves raise the prices since they know that their sales are guaranteed.
Finding coffee makers on sale is not so easy. Usually, the strategy is to give you a discount if you buy capsules. However, thanks to the internet, we can now find cheap coffee machines. For instance, on AliExpress you can find Chinese brands specializing in quality low-priced coffee makers, including some exclusive brands that have been making professional coffee makers for years.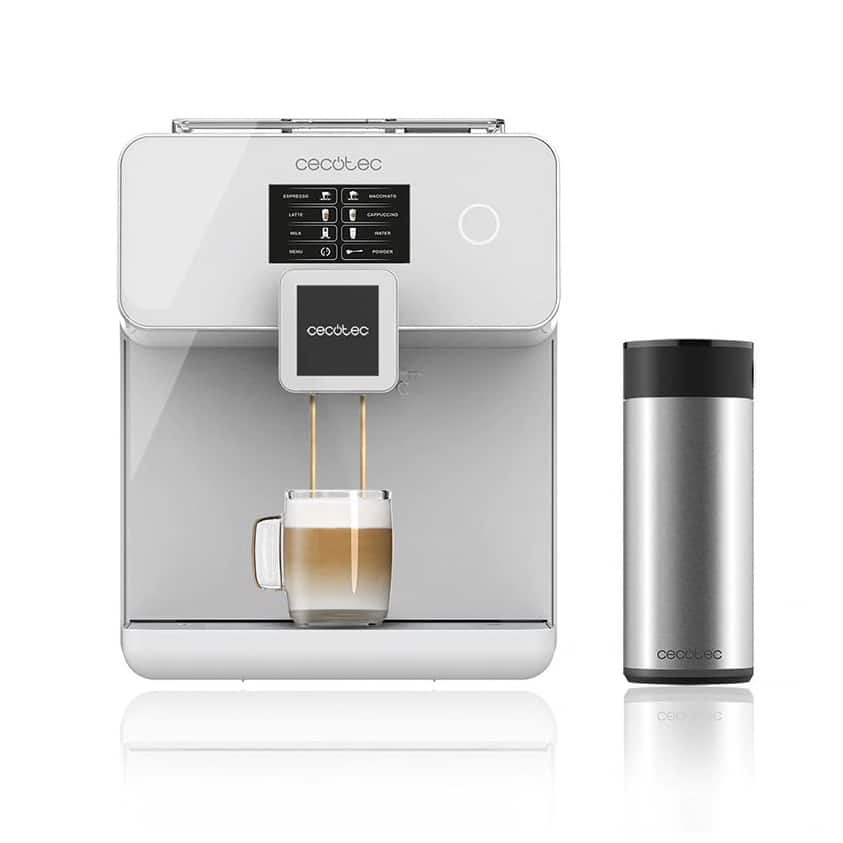 Best coffee machines brands available on AliExpress
Surely you already know this famous online sales platform. Did you know that it has a wide variety of coffee makers available? You can find capsule coffee machines, espresso machines, or even the classic Italian coffee maker of a lifetime. We are going to show you the best brands, although you can find all of them by clicking here.
Sonifer
Sonifer is becoming one of the favorite brands for AliExpress buyers thanks to their affordable appliances and the facilities they provide to buy from different warehouses in China, Spain, the United Kingdom, or Russia.
They offer a great variety of coffee makers, from automatic Turkish coffee machines to electric and capsule coffee machines, you can find them all by clicking here. Without a doubt, their Turkish coffee makers are the most successful as they are easy to use and the result is a stronger coffee.
Their electric coffee makers have a very reasonable price and include a tray to heat cups, vaporizer, filter with double outlet, power of 15 bars. The finish is in stainless steel.
They also have capsule coffee machines that are very interesting since they are 3 in 1: they work with Nespresso capsules, Dolce Gusto capsules, or coffee powder. They are simple multifunctional machines that can adapt to all your needs.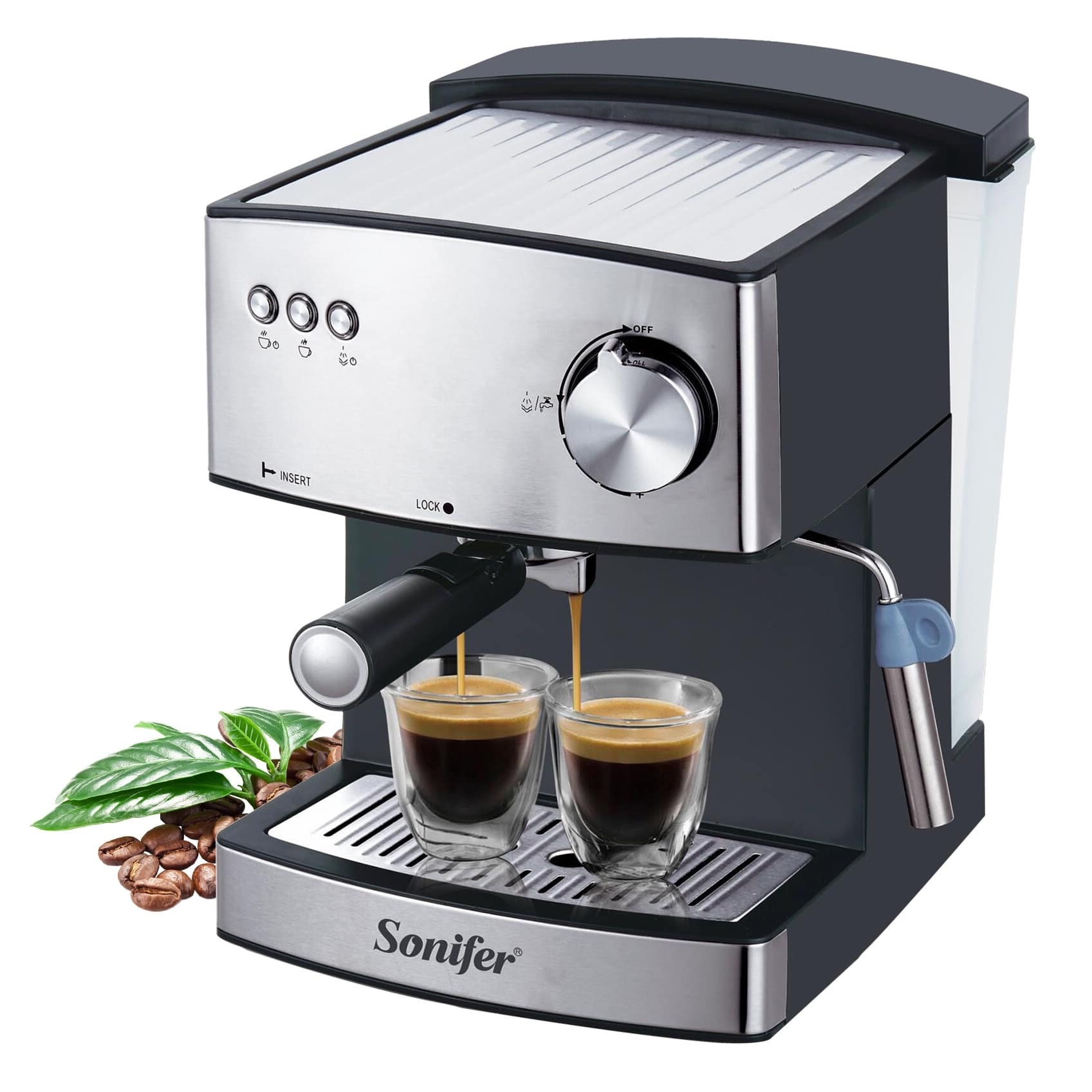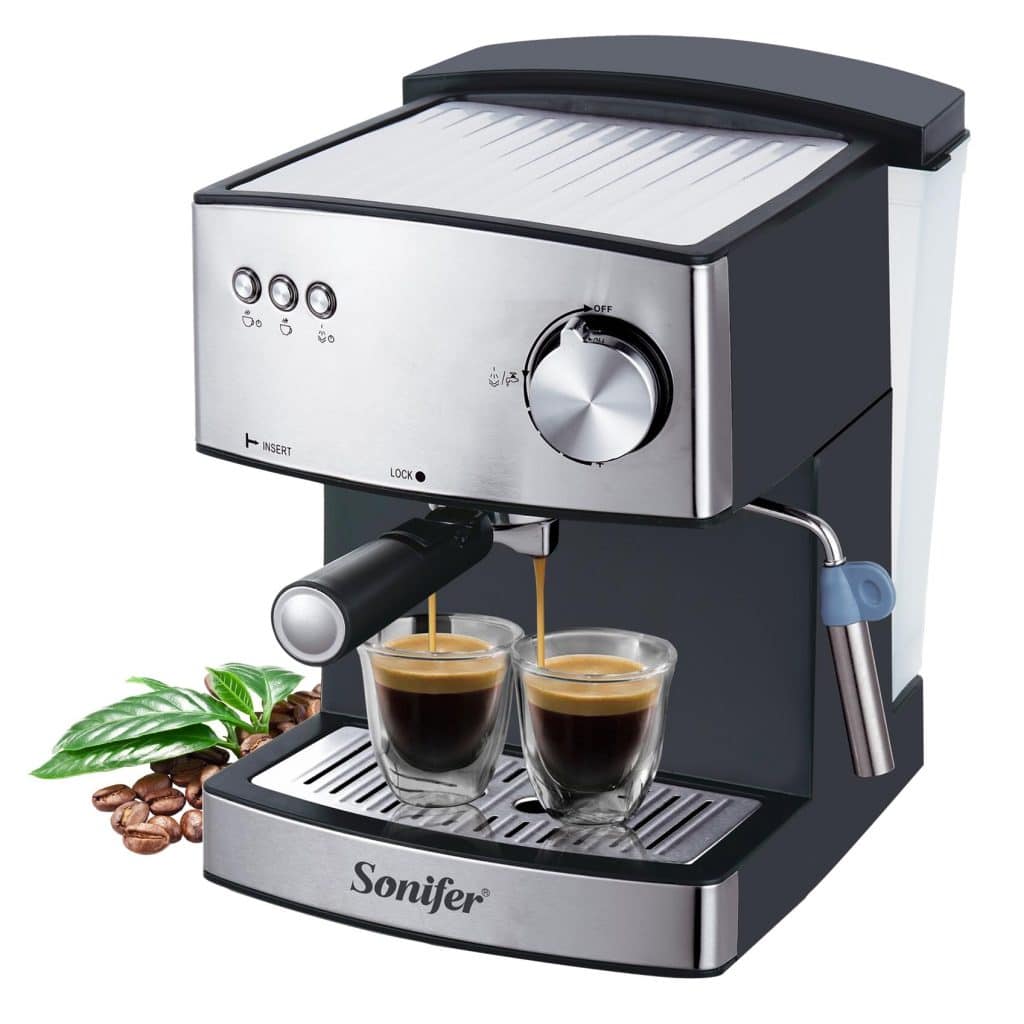 HiBrew
HiBrew is quite similar to Sonifer, in fact their coffee machines are similar, but they offer the advantage of having local warehouses in certain countries.
This brand specializes particularly in coffee machines, and they have several types. Among these, capsule coffee machines compatible with Nespresso, Dolce Gusto and ground coffee stand out, ideal for those who do not know exactly which type of coffee machine to buy. They also have Nespresso capsule coffee machines with integrated milk frother.
Their automatic espresso machines are mid-range, but have some great details such as a touch screen to select the type of coffee, milk frother with manual power adjustment, 15 bar of power, glass warmer… They are a good alternative to Sonifer or other brands in the same price range, as they have similar characteristics.
ITOP
But if you are looking for a professional espresso machine, some brands might be are too expensive, so we bring you a good alternative. ITOP specializes in high quality automatic or semi-automatic espresso machines, the best thing is that they have local warehouses in Germany, Russia, the United Kingdom, or China, so you can benefit from shipping without customs costs if you are in the European Union.
ITOP coffee makers, which you can find by clicking here, at first glance already look much more professional than the previous ones since they have an extraction pressure gauge, high-quality pump, professional coffee filter, vaporizer, great water tank… The difference in quality can also be seen in the finishes.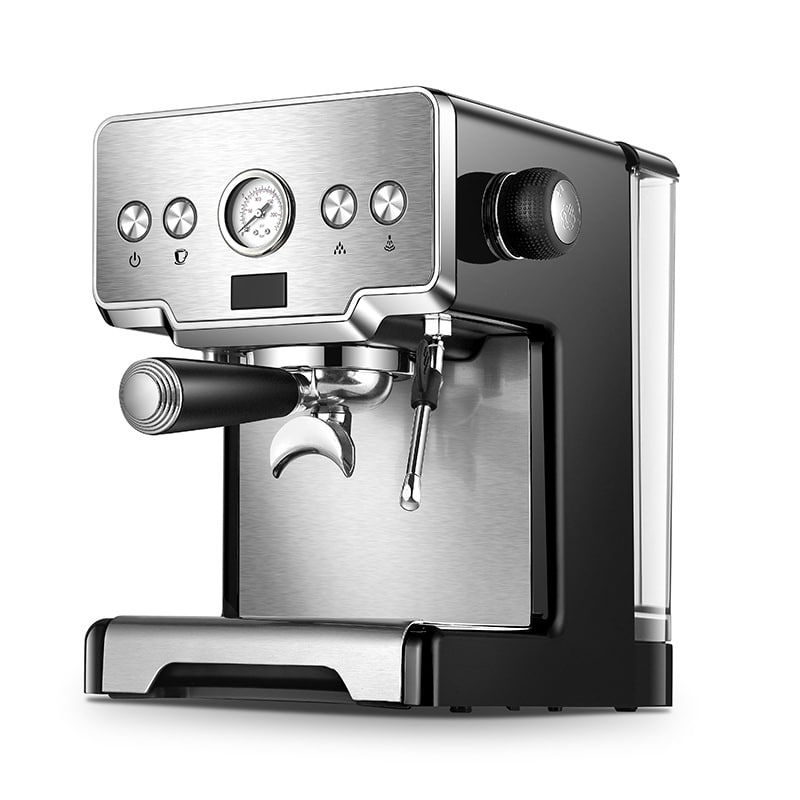 Devisib
But if you are looking for a professional coffee maker with an integrated grinder to prepare coffee beans, the Devisib brand has some very interesting options as you can see in this link. They are somewhat more expensive than the previous machines because, in addition to the grinder, it has an integrated screen to control the type of coffee, the grinding level or the timer.
They are perfect for making professional coffee at home, thanks to their grinder with different levels, 20 bar Italian extraction pump, high-power foamer… Their components are of high quality and very easy to clean.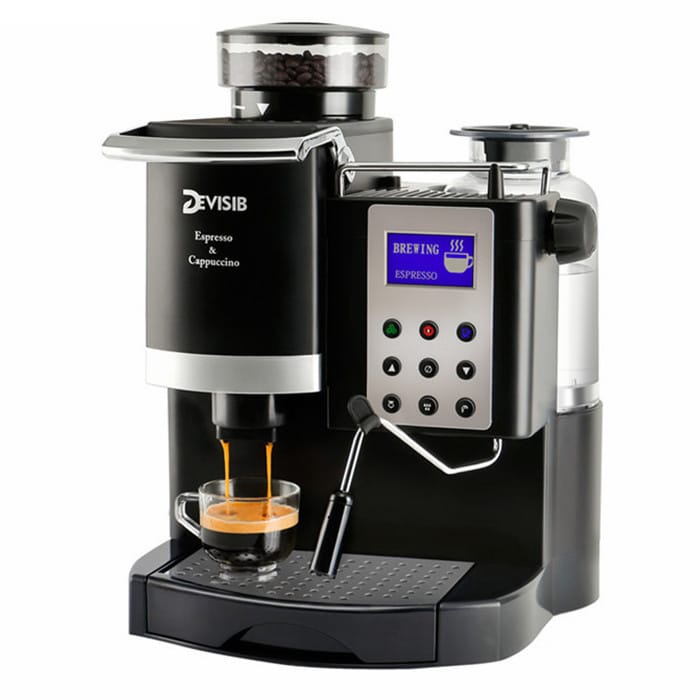 Xiaomi
This is one of the most popular Chinese brands in the world today, thanks to the excellent value for money of its products. Xiaomi has few coffeemakers, however, the opinions of the users are excellent as you can see here. The capsule coffee machines compatible with Nespresso capsules are especially interesting.
Most Xiaomi products can be controlled through the mobile application and their coffee machines are no exception. You can adjust the temperature of the water and the amount of coffee, it works at 19 bar and follows the design line of the brand with a minimalist style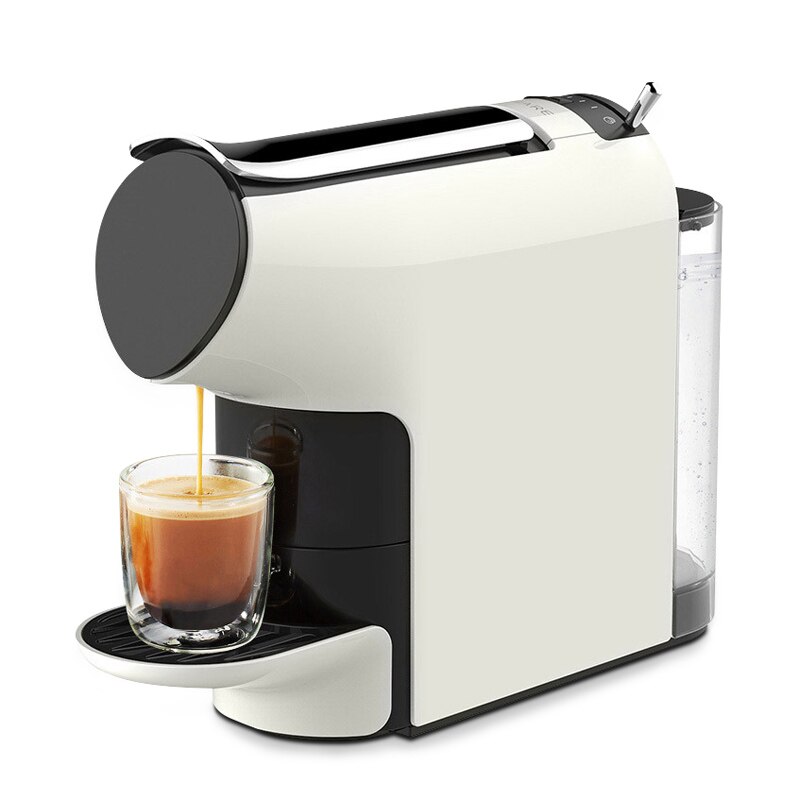 Other coffee maker brands on AliExpress
There are lots of other brands of coffee makers on AliExpress, but we can include them all in our review, so we will mention some of the most popular ones with a link, so you can find them quicker on this sales platform.
Zhoutu coffee makers
A brand that specializes in semi-professional espresso machines, Nestlé-compatible capsule machines, and portable coffee machines. It has very interesting models with compact and powerful coffee machines as you can see in this link.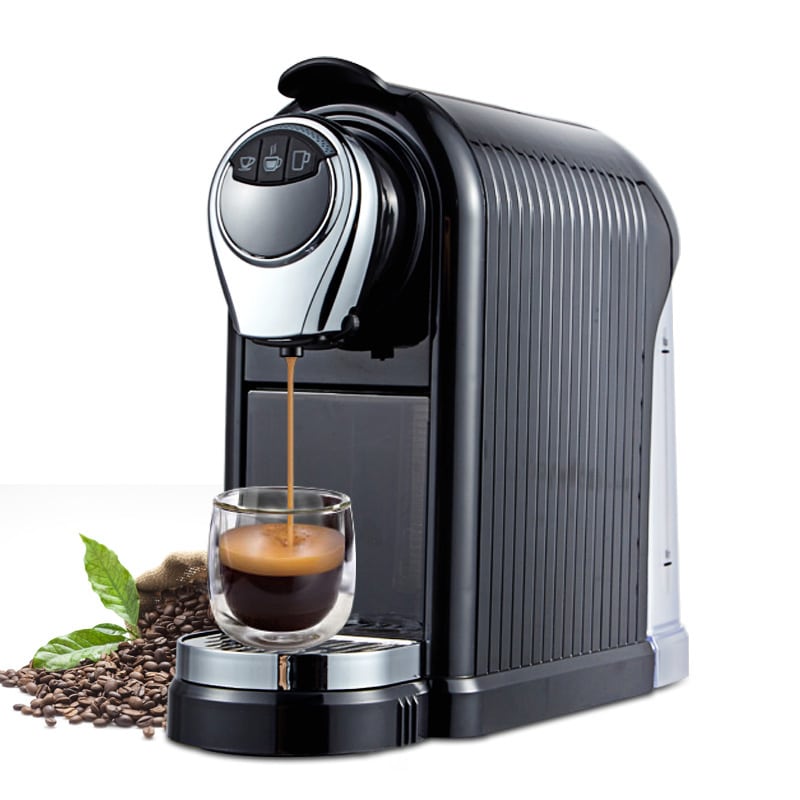 Delonghi coffee makers
The Delonghi brand is known internationally for its Nespresso capsule coffee machines or high-quality espresso machines. You can find all their models in this link.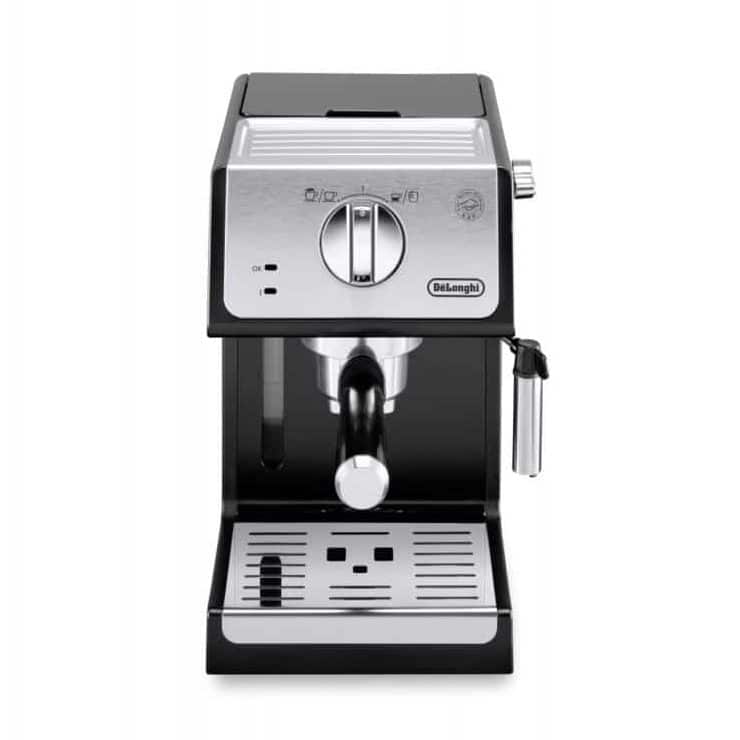 Melitta coffee makers
Finally, the best brand for professional espresso machines are those of the German brand Melitta. You can find them all here.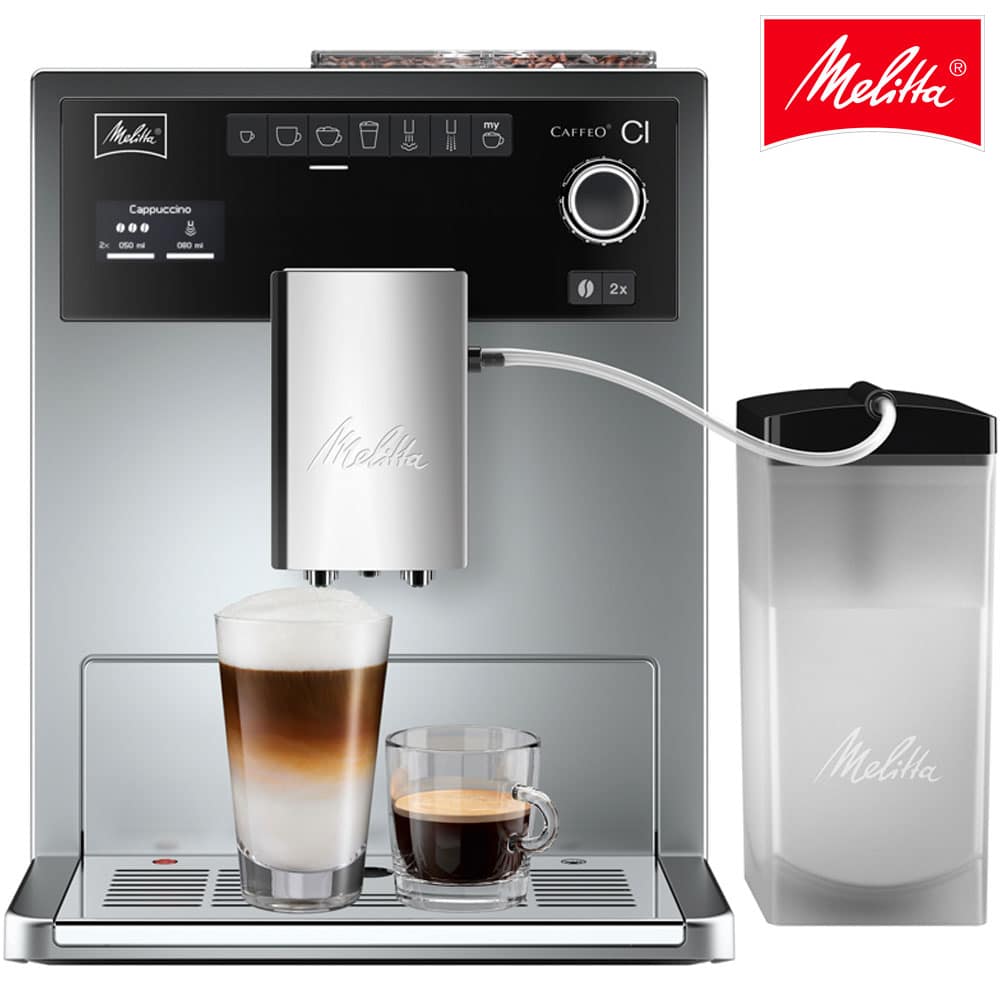 Types of coffee machines that you can find on sale on AliExpress
As you see, there is a wide variety, and we already have mentioned several types of coffee makers. Next, we will talk a bit about the advantages and disadvantages of each one, and explain how to find them on AliExpress.
Nespresso machines
They are one of the most in-demand in recent times. They are coffee machines compatible with Nespresso capsules, which allow you to prepare delicious coffee in a few minutes. The advantage is the speed when preparing a coffee, but it has several disadvantages.
Coffee is usually more expensive and if you are looking for a complete coffee maker with a milk frother included, the price also may be higher than an espresso machine. There are several on AliExpress, and you can easily find them from this link.
Capsule coffee machines
There are other brands that also have capsules, the most famous after Nespresso are the Dolce Gusto. However, the shape of the capsules is different so it is usually necessary to decide between one of the two coffee machines.
Nevertheless, thanks to AliExpress you can find multi capsule coffee makers, compatible both with Nespresso and Dolce Gusto capsules. Most of them have an adapter to make also ground non-capsule coffee, so as you see, they are pretty versatile. You can see them all by clicking here.
Italian coffee makers
It is the classic two-piece metal coffee maker, a lower one where we will place the water and on top a filter with the ground coffee, and an upper part where the coffee will rise. Italian coffee makers are very simple and fast, in addition to being very cheap as you can see in this link.
However, they have a limited capacity for water, and we will have to choose a size that meets our needs, since it is faster to make coffee with capsules than having to prepare two or three of these.
Manual espresso machines
Espresso machines are characterized by having a pressure pump. The water is heated and expelled with great pressure to extract the flavor and aroma of the coffee beans. They are the coffee makers that we can find in bars and restaurants, although in recent years they have been adapted for domestic use.
The advantage is that they are inexpensive, incorporate a vaporizer, and prepare great tasting coffee quickly. However, we can only prepare up to 2 cups at a time and they take up a lot of space. You can easily find them by clicking here.
Automatic espresso machines
They are a version of espresso machines. They grind the coffee just at the time of preparing it, which allows us to enjoy a coffee with a great aroma and flavor. They are expensive coffee makers but can be found cheaper on AliExpress, as you can see in this link.
The advantage is that they are easy to use and have a very simple system that allows us to prepare different preparations through a menu. The downside is its high price and the need for maintenance.
Super-automatic espresso machines
These coffee makers have become a success and are the most advanced on the market. In addition to incorporating a grinder, they can make more complex coffee preparations, like cappuccinos, thanks to their milk tank. You can find several models on AliExpress by clicking here.
They prepare delicious coffee at the push of a button, without the need for a foamer or steamer. However, they are much more expensive than automatic coffee machines, require some maintenance and are also larger than automatic or espresso machines.
Things to consider before buying a coffee maker
Not all coffee makers are the same. In addition to the difference in quality and price, there are some distinctive features of each coffee maker that you should consider before purchasing.
Pressure
Not all coffee is the same. In the case of coffee machines, especially capsule or espresso machines, a machine with enough pressure bars extracts the best coffee aroma, cream and intensity. Ideally, it should have more than 15 bars of pressure.
Speed
Capsule coffee machines allow you to get coffee in a few seconds. However, espresso or Italian coffee machines take a bit longer, although the coffee is cheaper and tastes good. It all depends on our needs and preferences.
Cleaning
In the same way, some coffee makers need more maintenance and cleaning than others. For example, in capsule coffee machines you only need to empty the capsule container from time to time.
Steamer
A steamer is an accessory that espresso machines usually carry. It allows you to froth the milk or release hot water to prepare infusions. It is ideal for lovers of coffee with milk or cappuccinos.
Capacity
The capacity of the water and milk tank can be important if we have to prepare several coffees at the same time. The opposite may also be the case, the capacity of your coffee maker is too large and you prepare few coffees. Take a good look at this information before choosing.
Is it safe to buy coffee machines on AliExpress? Which guarantees do they offer? Is it easy to return the product if I am not satisfied with it?
When it comes to buying coffee machines, probably we will find those from Amazon or eBay first. However, on these pages you will always find the most expensive brands on the market. AliExpress is an online sales platform of Chinese origin, that has all kind of home appliances for a lower price. It is worth to take a look.
The best part is that most of the vendors we have mentioned have local warehouses in several countries, so often we can choose where do we want the shipping from.
Besides, now several stores from AliExpress offer free returns to 15 days since the delivery of the productonly (only available in some countries). We suggest to have this option into account if you are not sure of the coffee maker you order.
Get your coffee maker at the best price with special offers and coupons
But the best thing about AliExpress is that it is very easy to buy low-priced coffee machines since there are many temporary offers, and the website itself offers discounts for new users, seller coupons, selection coupons… On the main page of AlixBlog you can find information about the the latest news, and in our tutorials you have the best tips and tricks to buy safely on AliExpress.
Now that you know the best economic coffee makers on AliExpress, do you have a favorite brand? Have you already bought one of these? We would love to know your opinion, so please don't hesitate and leave your comment below.