If you are looking for cheap Dr Martens boots, again AliExpress is the solution. No, this time we are not talking about them having cheap original Dr Martens boots (as is the case with Converse shoes), but they have something that you will surely find very useful: cheap clones of the very cheap Dr. Martens, here you will find some of the models we are going to talk about.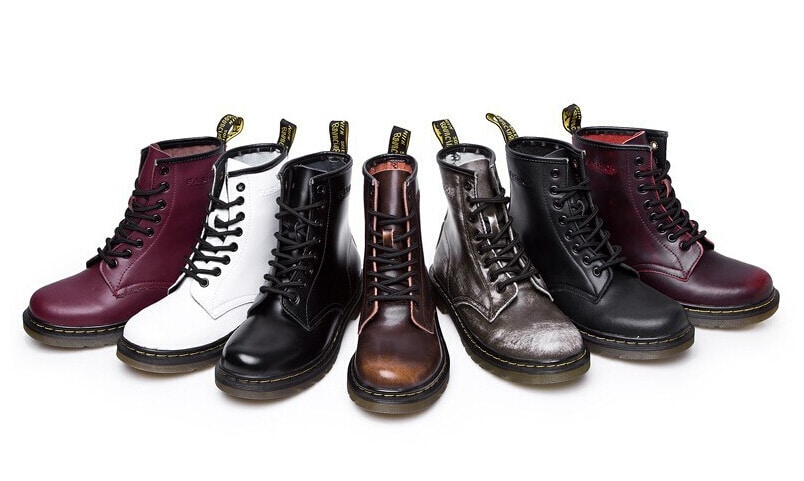 Dr Martens Clones in AliExpress at an Outlet Price
Although AliExpress doesn't have original Dr Martens boots, they do have a lot of Chinese brands that are inspired by the style of Dr Martens to create their own lines of models. These are not replicas, because they are not called Dr Martens, nor do they have Dr Martens logos, nor do they sold secretly.
They're just what you might call white-label Martens: so the originals are worth €90? These are about 30€… and best of all they are made of real leather (I'll tell you more about this later).
For example, at the moment the best-selling ones are these, with more than 300 sales and an average rating of 4.7 over 5 stars (ie, very high) and are 33 €: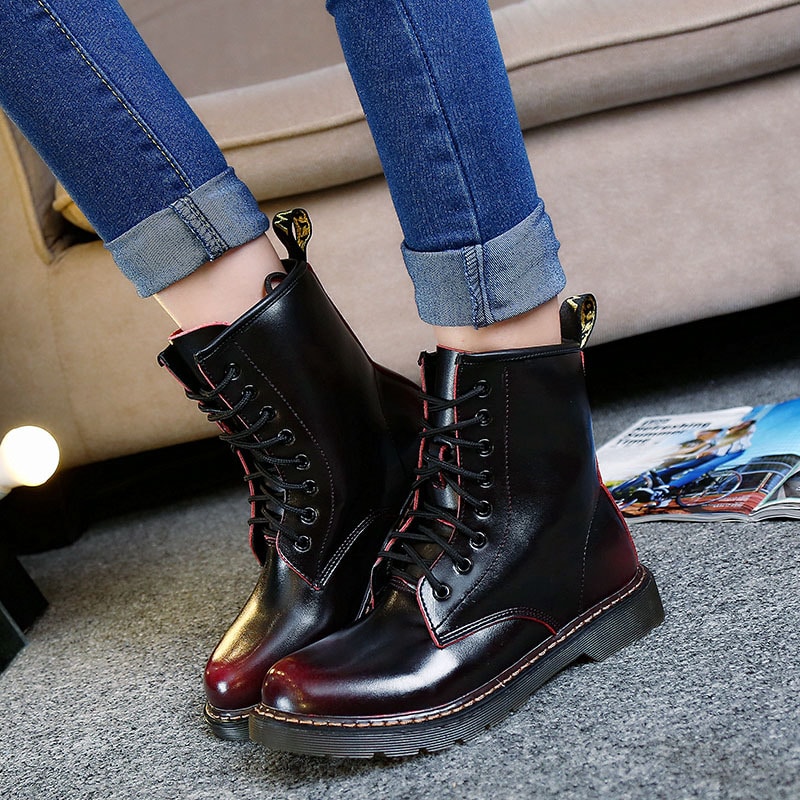 As you can see they are not replica Dr Martens because they don't strive to be exactly the same, among other things because they don't even have the tag of the originals: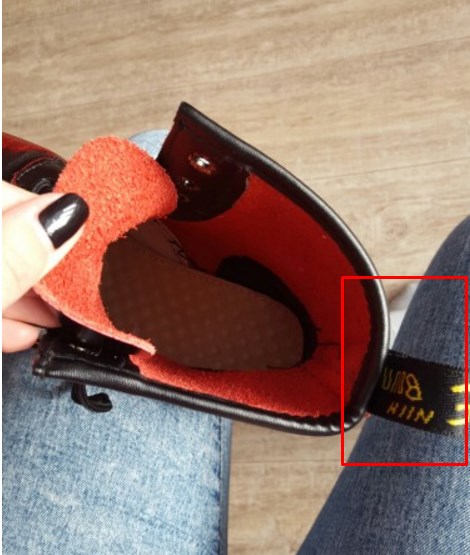 By the way, unless you have sweating problems in your feet, I recommend that you choose the option "Plush lining", which means that they are lined with plush inside: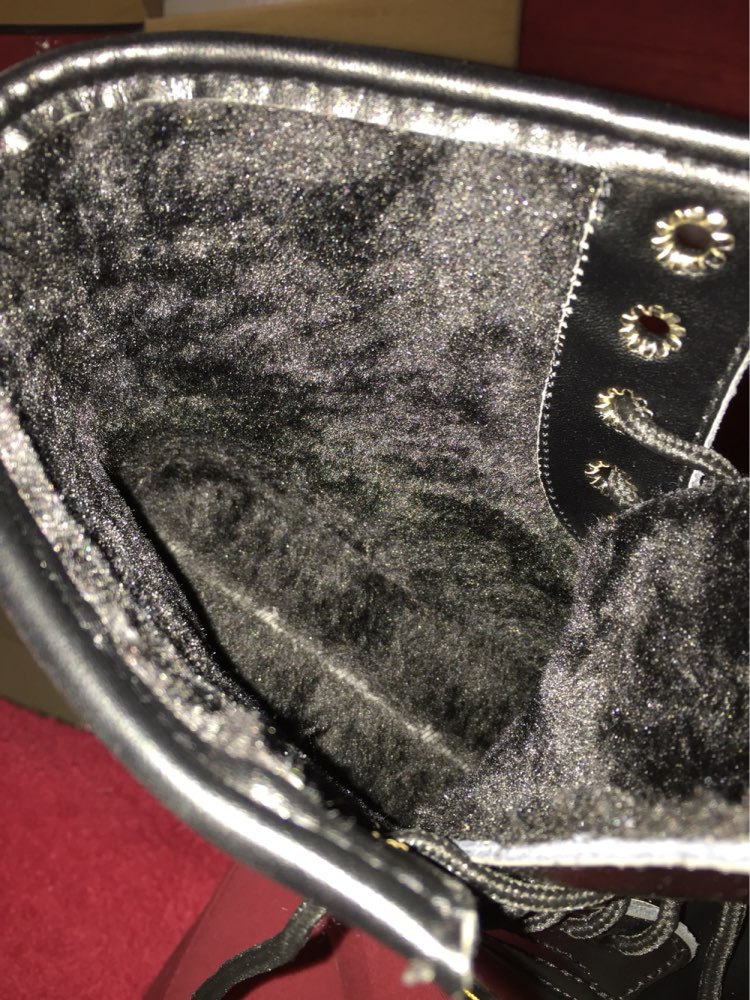 They're worth exactly the same and there's no change in the quality of the boots.
And how do I find these good Dr Martens style boots at such a good price?
Maybe you didn't know this, but AliExpress sellers have a plot against AlixBlog: every time we publish a link to a specific product, they remove it and leave the link pointing to a 404 page. Then they meet at their AliExpress sales conventions and the one that has hurt us the most by breaking our links wins a free dinner and a commemorative t-shirt.
It's a joke. 🙂
But the fact is that it is possible that when you read this the boots to which I have linked have disappeared (because the seller has run out of stock, or whatever), or that the price has risen, or you'll simply have to look deeper if you find even cheaper ones.
That's why, as well as giving you links to the products, today we are also going to give you a couple filtered searches for this type of boots:
Dr Boots: the widest search
Dr Leather Boots: if you also want to make sure they are all leather, we'll talk more about this now
Dr Manner: a specific brand, (similar to the others) but a bit more expensive, about 50€ usually.
Important: Are they real leather?
All the boots mentioned at the beginning of the article are real leather. If you find some other ones, but are still having doubts, here is a few things you can do to find out if they are real leather or not:
1 – Look for this specific acronym
If you look for Dr Leather Boots you should only be getting results for products with the word "leather" in the description, meaning that the seller says they are leather.
2 – Check the details of the product
Once you scroll down the page, you should find the details of the product: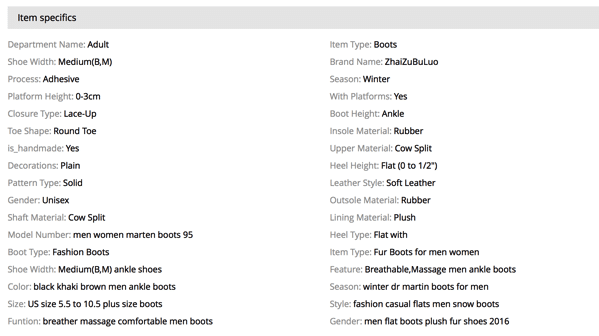 As you can see, this one say its leather, specifically patent leather (leather that's varnished to make it more resistant) covered in plush and with a sole made out of cow muscle.
I didn't know what this meant so I looked it up on Google. I found this: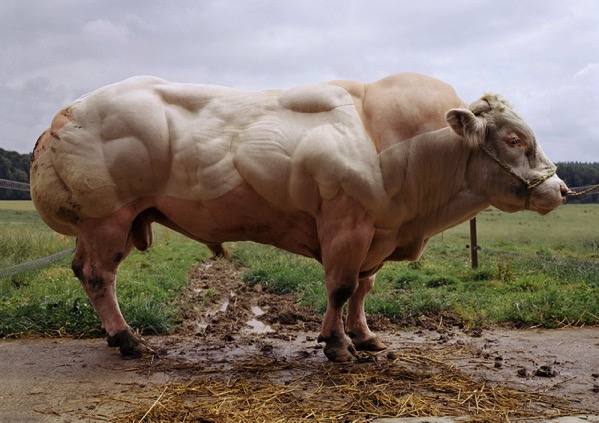 I couldn't believe there was such a daredevil in existence that would kill such a beast just for boot soles, I keep on investigating and "cow muscle" is actually a synthetic material, just like plastic.
3 – Keep scrolling down the product description
If you keep scrolling down, in the section where the seller posts a ton of pictures, you should be able to see something like this: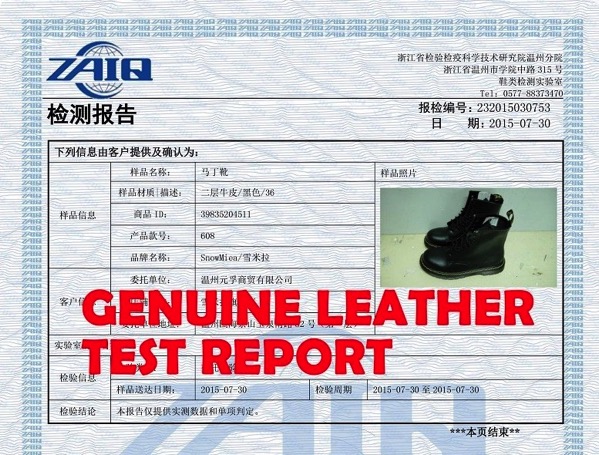 If it features a certificate like this one, you can be sure they are real leather.
4 – Read customer reviews
Finally, this is the most effective tool: read what previous customers have to say:

There's no doubt: they are real.
Take a look at the Dr Martens style boots on AliExpress
Other shops to purchase Dr Martens online: Amazon and eBay
If you really want original Dr Martens, or you aren't convinced by the ones offered in AliExpress and would rather get them on another online shop, here is how to find original Dr Martens in other online stores.
Obviously, they are going to be more expensive, but shipping will be much faster than if you got them from China.
Amazon:
If you get Dr Martens from Amazon, you can be sure shipping is going to be faster (usually less than 24h) and you are going to get excellent customer service. Amazon is the world referent when it comes to customer service, and they keep all the sellers using the platform under close surveillance to make sure they follow a certain rules, including quick shipping. If they don't follow the rules, Amazon kicks them out. So even if you are paying more, you have a 100% guarantee.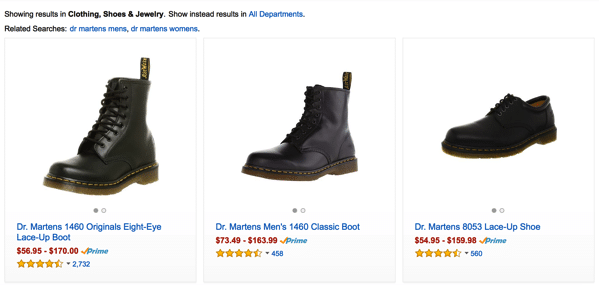 FREE SHIPPING WITHIN 24 HOURS? Amazon is now offering a 30 day trial of their Prime service. If you sign up you'll receive your purchase within 24 hours for free. But do remember to unsubscribe before the trial ends if you don't want to be charged their annual fee.
eBay:
When looking for Dr Martens on eBay (click on the link to go the filtered search) you have to be a bit more careful. The reason to be careful is that, among originals, you will also find used and replica products. To make sure you only get results for new boots, just click on the option "New" at the left of the page.

This is an important step given that many second hand boots are sold on the site; and you also may want to make sure Don't forget this step unless you are looking for second hand boots and you choose a very well rated seller, Ebay is full of scams.
Where should I buy the best and cheapest Dr Martens?
As you can see there are various options. Depending on how fast you want them and how much you want to spend, you might want to pick one shop or another. One thing is clear, purchasing them on an online shop is way much cheaper than the official store. Competition is high in the world of online sales, so make sure you take advantage of it and find the best bargains.
We hope this guide about where and how to buy cheap Dr. Martens boots online was useful.
Go to AliExpress