Collecting money is a very popular hobby but it can be quite expensive, so today we bring you the best solution: fake banknotes (or bills) and coins from AliExpress.
How to find: You can find the best fake banknotes here.
What kind of bills can I find on AliExpress?
On this platform you can find banknotes that are currently in course, such as euros, dollars, yen, pounds sterling, rubles… and also other copies of antique pieces, highly coveted in the world of collecting and at a very affordable price (about € 2-3 the unit and they're much cheaper if you buy them in batches).
As a curiosity, there are a lot of anime banknotes (Naruto, Pokemon…), fantasy or even for cryptocurrency lovers, you can get your hands on a Bitcoin, Ethereum or other paper altcoins.
Our opinion: Is it a good idea to buy Chinese fake money?
First of all, you have to know that buying these banknotes is totally legal, as they do not have a criminal or commercial purpose, but are intended for collecting or fun.
These are banknotes with the same design and look very similar to the real ones, but obviously you can't expect them to be of the highest quality: they always have details that make them easily recognizable as fake bills.
If you just want to use them in board games or as props, AliExpress is the platform where you will find the most variety at the best price: you can buy a whole collection or the units you prefer for very cheap.
Disclaimer: Here comes the moment where we warn you that, obviously, trying to sneak fake bills as legal ones is a crime. Don't do it.
Best Specialized Stores
Let's take a look at a list of the best stores that specialize in fake bills and coins on AliExpress.
1. SKYWNOR Store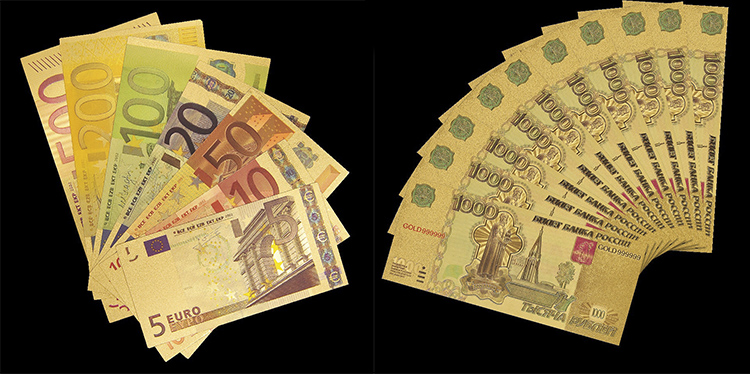 This store specializes in euro and Russian ruble banknotes. In addition, you have a lot of coins and silver bullion to collect.
2. SMJY' Store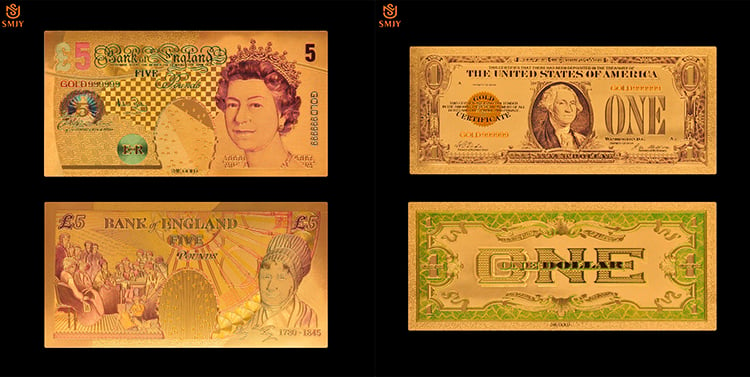 SMJY' Store offers a wide variety of banknotes from all continents (America, Asia, Europe, Africa…) and even collections before the arrival of the euro.
Undoubtedly, this is one of the best stores to visit if you are a collector or if you are looking for more exclusive pieces without spending a lot of money.
3. Asklove Official Store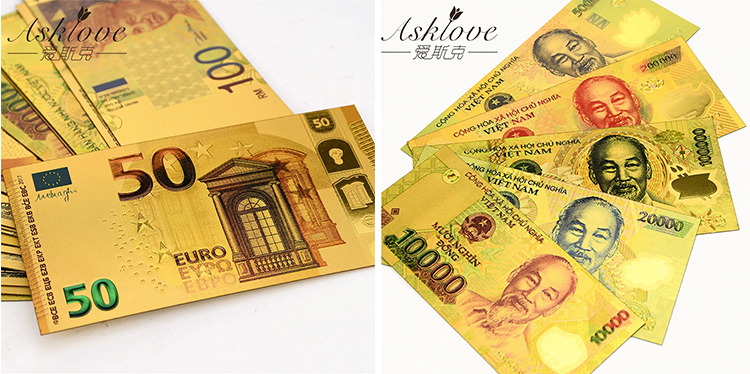 Asklove is an Asian art store, ideal for buying gifts and collectibles.
Its banknotes are characterized by being printed on golden paper; you have euros, dollars, Vietnamese dong and more.
If you are looking to buy banknotes to play with, these are almost perfect, as they are eye-catching and they're printed on more resistant paper than usual.
4. Beautiful Gift Store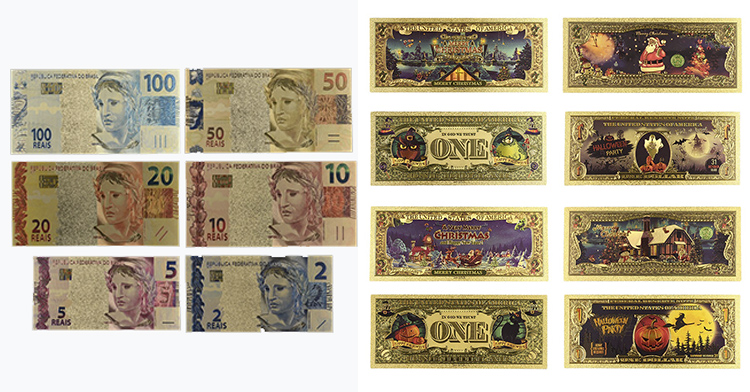 At Beautiful Gift you'll find both current and out-of-date banknotes.
If you are looking for fun options to play with, you have collections inspired by famous bands like Queen, with Christmas motifs, Halloween and so much more.
Undoubtedly, this is one of the best AliExpress stores to buy fake banknotes at, and the good opinions of buyers endorse it.
5. Magical Department Store

This store focuses mostly on antique banknotes and bills of the most famous cryptocurrencies such as Bitcoin, Ethereum, Litecoin, Dogecoin…
You also have many fantasy options inspired by the ancient east, a collection dedicated to Donald Trump, anime and gold foil prints.
Be sure to take a look at Magical Department and read the good ratings from buyers to check the quality of their banknotes.
Also, one of the best-selling collections of this store is a special edition of dollars with the faces of the most famous U.S. presidents.
6. Banknote Store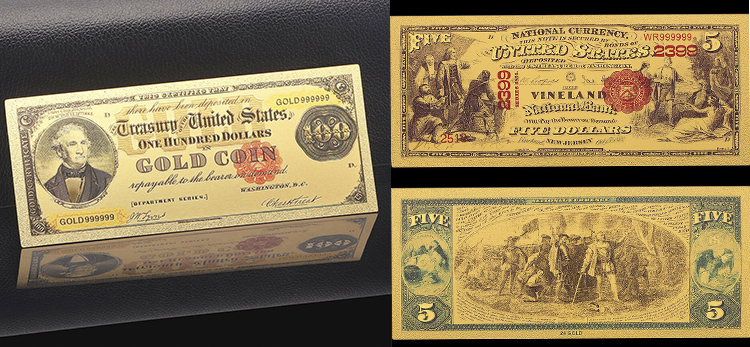 Banknote is dedicated solely and exclusively to the sale of collectors' fake banknotes and ornamentation: euros, dollars, rubles and old banknotes printed on golden paper.
Many of these golden banknotes come with a Gold Banknote certificate. Anecdotally, these banknotes were issued by nine U.S. banks between 1870 and 1880 and were redeemable for gold.
Can I have problems with customs?
As we have mentioned before, this money is totally legal because they are not exact copies of the originals and can be quickly differentiated. Keep in mind that the only crime you could commit is to use them to buy things as if they were real.
On the other hand, it is very unlikely that customs will open your package to inspect it, since they are usually orders that occupy little space and easily go unnoticed.
In addition, if for some reason customs opens and retains your package for being fake (something that we are not aware that has happened to buyers), you can always claim your money back from AliExpress through a dispute. In this case, if you do not receive your package, it will not be your fault and AliExpress will give accept your dispute without any further issues.