ByteDance, owner of the famous social network TikTok, has recently launched Fanno, an online shopping app with items at very low prices prices so low, which makes them unbelievable.
But is it really a reliable shopping store? Does it have quality products? What protection does it offer its users?
In today's article we'll go over everything you need to know.
How to download the app: This store is available through its website and its apps for Android and iOS.
What is Fanno?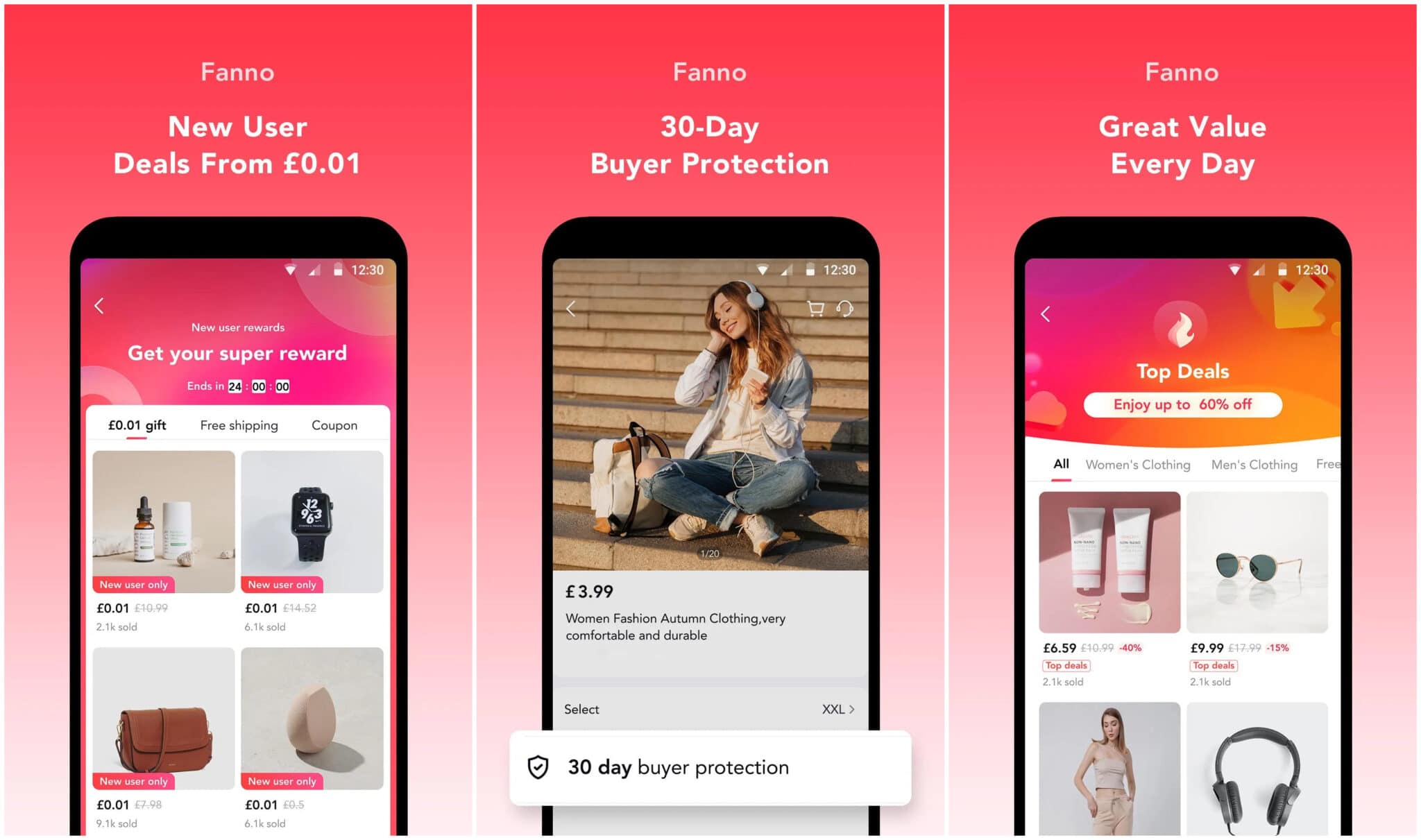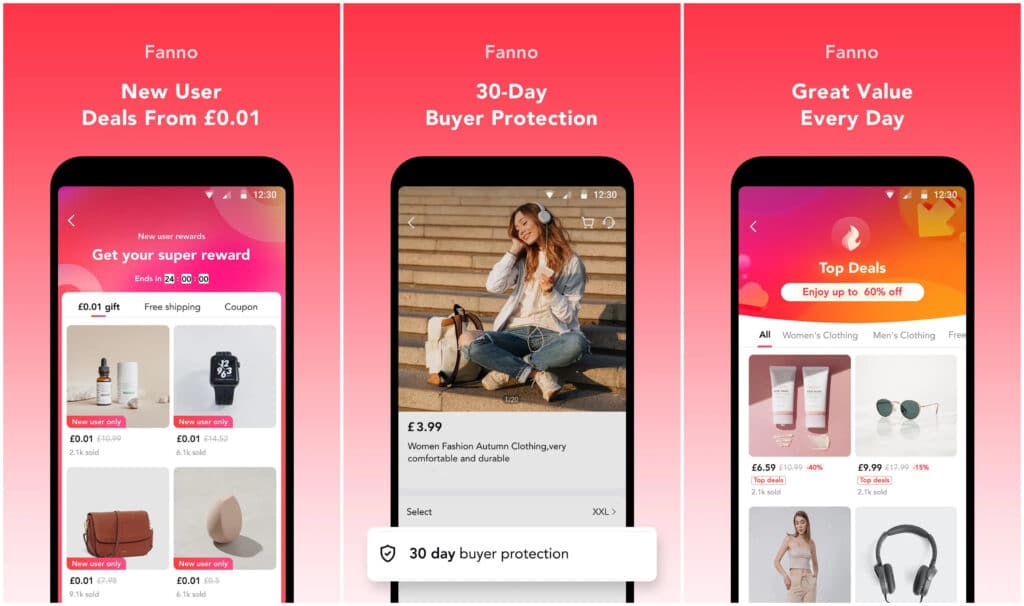 Fanno is an online shopping platform of Chinese origin, where you can find all kinds of products at a really cheap price: clothing, accessories, home accessories, beauty, health…
In fact, most of its articles do not exceed €5, although you also have smartphones from well-known brands such as Xiaomi, Cubot, OnePlus…
Fanno bets to position itself as an alternative to the two most successful e-commerce platforms: AliExpress and Amazon. However, it still has a long way to go to reach its variety of products.
At the moment, this application is only available in Spain, France, Germany, United Kingdom and Italy, where it has achieved a fairly good acceptance, probably because of its campaigns of great discounts for new users.
Our review: ss Fanno reliable?
Considering that today the internet is full of stores that are a scam, you have to keep your eyes wide open before buying on a new site and therefore, we have analyzed Fanno in depth to answer this question.
As we have told you before, the company behind this application is ByteDance, owner of TikTok, one of the most valuable startups today. In Asia it's already on the reaching the likes of Alibaba and Tencent, owner of WeChat.
Accepts PayPal payments
Fanno is not only backed by a very serious parent company, it also accepts PayPal payments. This brings extra security to purchases by encrypting our personal data and protecting us from possible scams, being able to claim directly to them a refund of our money.
Reviews from satisfied customers
Despite being a new platform where you can't find many reviews from buyers yet, the truth is that most of the reviews you can see are positive and that makes us think that the purchases arrive in good condition.
Obviously, there are also negative reviews, especially when it is a platform where different sellers offer their products in their respective stores, but they are not the most predominant.
Are shipping costs free?
Something that does not convince us is that the shipping costs are not free, even though it's true that Fanno usually offers promotions in which you can benefit from free standard shipping.
All shipments are from China and you have three types to choose from:
Basic Shipping: Uncertified (no tracking) with delivery in 13 days for €1,08.
Standard Shipping: Certified with delivery in 10 days for €2,08.
Express Shipping: Certified with delivery in 9 days for €2,33.
Express shipping does not seem very interesting: it's more expensive and doesn't really shorten the time of reception compared to standard shipping.
Without free shipping it may not be worth it
The shipping cost is not very cheap and considering that the prices of most of their items are very affordable, it may not be worth spending so much on shipping if the total purchase price is practically the same or slightly higher.
In short, if you are going to buy a very cheap item, check first that you can get a free shipping coupon.
How to buy at Fanno?
Buying at Fanno is very simple if you already have experience in this type of online stores, but we are going to give you a quick summary to clarify some aspects:
Log in to the website (here) or the app to register. Although it's not essential to do so to start shopping: with your Facebook, Google or Apple account you can quickly log in and skip this step.
At the top of the website or app you have a search bar to type directly what you want or you can browse manually by going to "Category" (click here) and take a look at all the products.
If you have found an item you like, keep in mind that this platform does not have a wishlist to save your future purchases: put it in the cart to avoid losing it.
Already have your purchase in the cart? Click on "Checkout" (here), complete the form with your shipping information and finally select the payment method you prefer (to avoid problems, better choose Paypal).
VAT is included, but be careful with orders over €150
All Fanno items include VAT, even those over €150, but keep in mind that being an import (this platform only has warehouses in China), purchases exceeding this amount are subject to import duties.
Although you may be lucky and your order gets through customs without being retained. If not, you will have to pay this tax for the courier company to deliver it to you or you risk losing your purchase.
Therefore, in the case of items over €150 (such as a smartphone), it may be better to choose another platform like AliExpress, which has many warehouses in Europe and saves you inconveniences that can make your purchase more expensive.
Buyer protection: can I ask for a refund if I am not satisfied?
At Fanno you have 30 days to make a claim once you receive a product, if you receive a wrong item, damaged or of a different quality than described. Although in the latter case, it will be a little more complicated to prove it.
You have 14 days to return a product you don't like, whatever the reason may be, but you will have to pay the shipping costs. This option is probably not worth it, considering that most items have a very low price. Sending it to China can be even more expensive than the product itself.
Are the products of good quality? Is it worth buying here?
Although it has already been made clear that it's a safe platform, in the end the most important thing is to know if it is worth spending our money in this store (however little it may be).
Well, in general you should not expect a great quality in their products, especially in clothing, but if you add the discount coupons that you can claim to their low prices, it's a good opportunity to get a few items at bargain prices.
Fanno has many interesting gadgets and accessories that you can also buy on AliExpress, but much cheaper: palettes of 40 eye shadows for just over €2, hair straighteners, curling irons and hair dryers from €3, smartwatches from €2, mini video cameras for €2,5, smartphones for €40…
Make the most of the discount coupons
Now that Fanno is looking to gain a foothold in the market in Europe, it's a good time to take advantage of their great offers and interesting discount coupons.
Just for being a new user and entering their online store (click here), you will directly get a discount coupon.
Once you've used the coupon, don't get lost: you will be able to claim new coupons for your next purchases every day.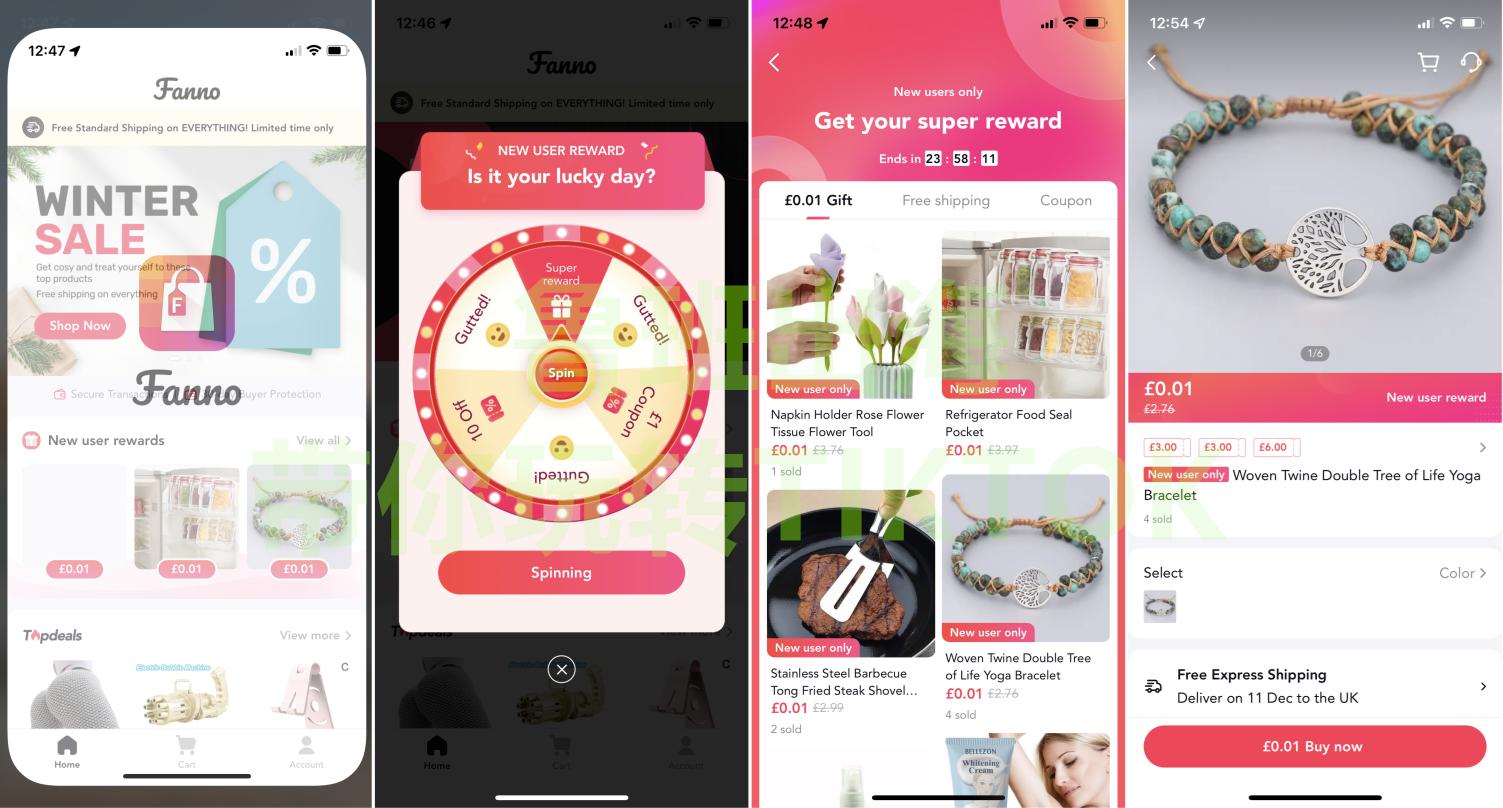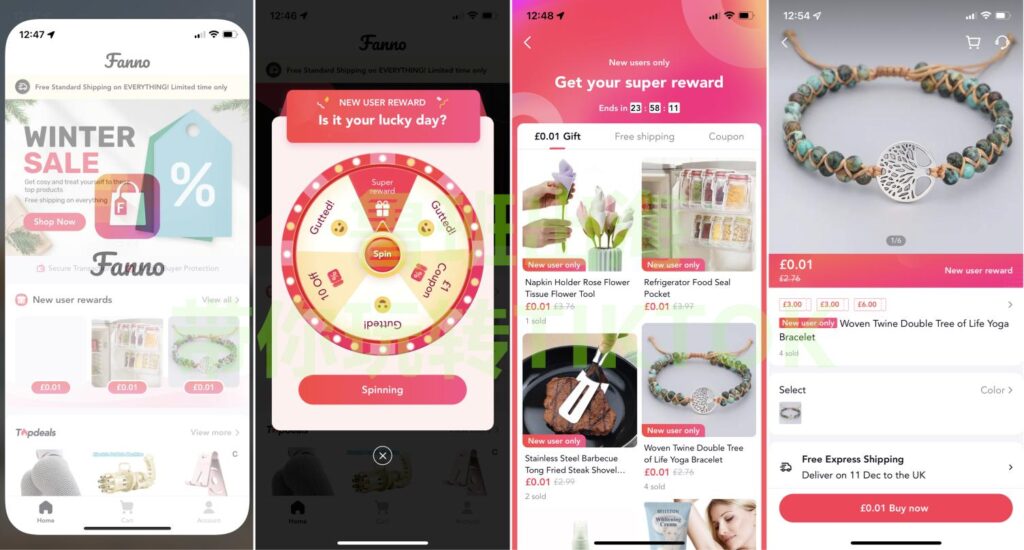 Finally, don't forget to read the product description to be sure of what you are buying and if it has reviews from other buyers, so much the better.
Does Fanno sell fakes?
For starters, Fanno does not allow counterfeits. Although by browsing a little we have found some items of this type, it's not the most prevalent or the best place to look for them.
If you are looking for good imitations do not even think about it, the best platform where you can do it is Shopee.