---
Update: AliExpress has issued a welcome code that gives you 3 euros off for a minimum expenditure of 4 euros. This is it:
* If you already have an AliExpress account, you can check out the latest seller coupons by clicking on this link:
You only have to enter it in the final step of the purchase: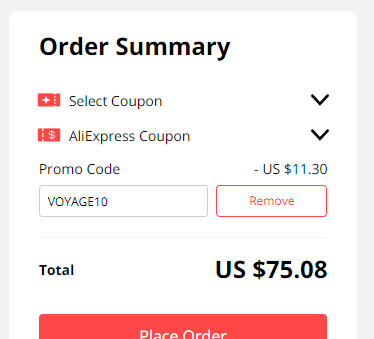 If it doesn't work for you, try clicking on this link, hit the Coupon tab, and then "Get" on this other coupon, which is a little smaller than the one we put before: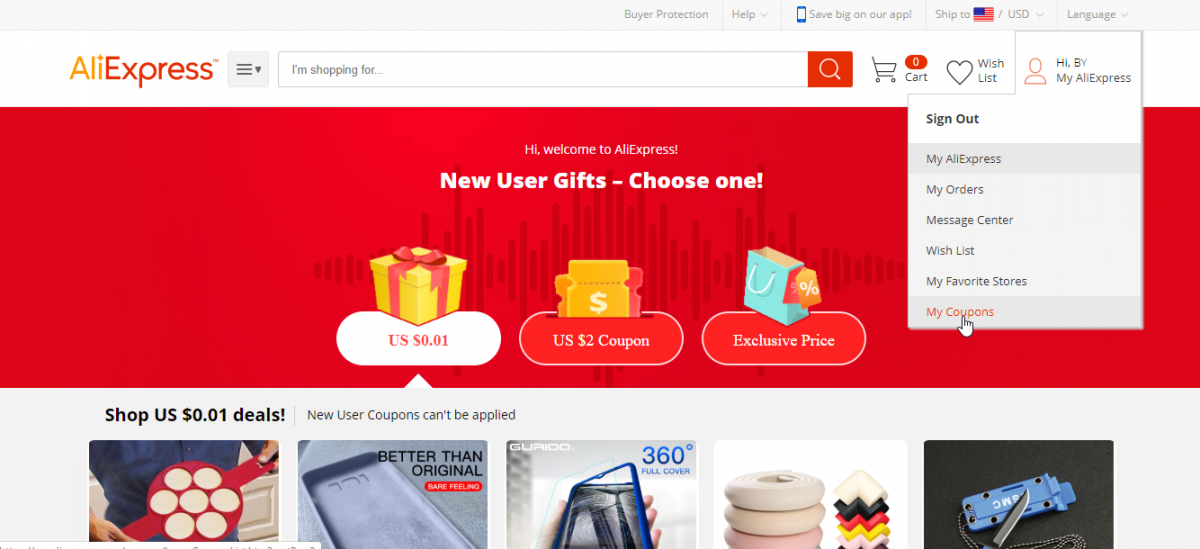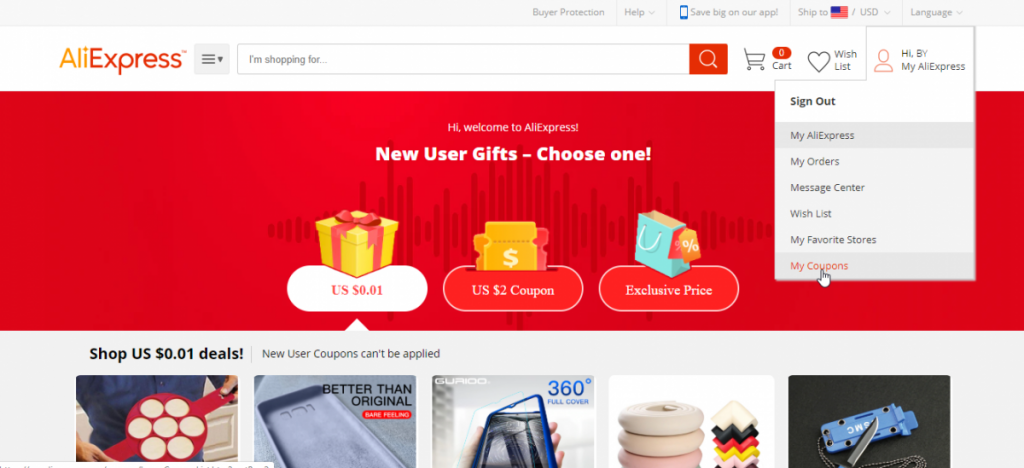 ---
Original article:
New to AliExpress? Well, you're in luck because our beloved Chinese online store gives away welcome coupons to new users.
Just enter this page and hit "Get it now".

If this link doesn't work for you, try logging in here and see if you get a window with a warning like this.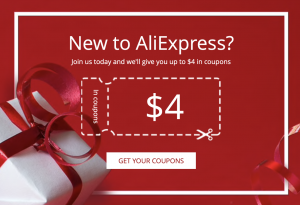 The amount of welcome coupons varies according to the season. We have seen coupons of $2, $4, and $100, it is important to take this into account because maybe when you read this the welcome coupon comes back to another higher or lower amount.
In the following article, we are going to explain how these coupons work for new users and other tricks so that you don't sin as a newcomer and save as much as possible in AliExpress.
What are welcome or new user coupons and how to use them
Welcome coupons are either a $2 or $4 coupon or a pack of 5 coupons that add up to a $100 value and are only for new AliExpress accounts. To get them, you just have to enter the AliExpress page we mentioned or this one and wait for AliExpresss to detect in your browser that you have not opened an account before. If so, a pop-up window will appear offering you these welcome coupons.
We click on the window and it will take us to the next page, where you may be asked to fill out a captcha, register from that same page, and that's it. A new page will appear with the coupons, for example, if you have registered when the promotion was "100$", on that page you will see 5 coupons of different values that AliExpress offers us to buy on its page:
A $2 coupon for purchases of $5 or more
An $8 coupon for purchases of $120 or more.
A $10 coupon for purchases of $150 or more.
A $30 coupon for purchases of $450 or more.
A $50 coupon for purchases of $750 or more.
(Indeed, there is a trick to it, and that is that there are several coupons for different purchases and with minimum expenditure).
El lado positivo es que estos cupones no son de una tienda concreta sino cupones "de AliExpress", por lo que se pueden utilizar en cualquier tienda y cualquier producto de la página, sólo tienes que ir añadiendo a la cesta los productos que vayas a comprar y al pasar a la página de pago, se aplicará de forma automática si llegas al importe mínimo de compra.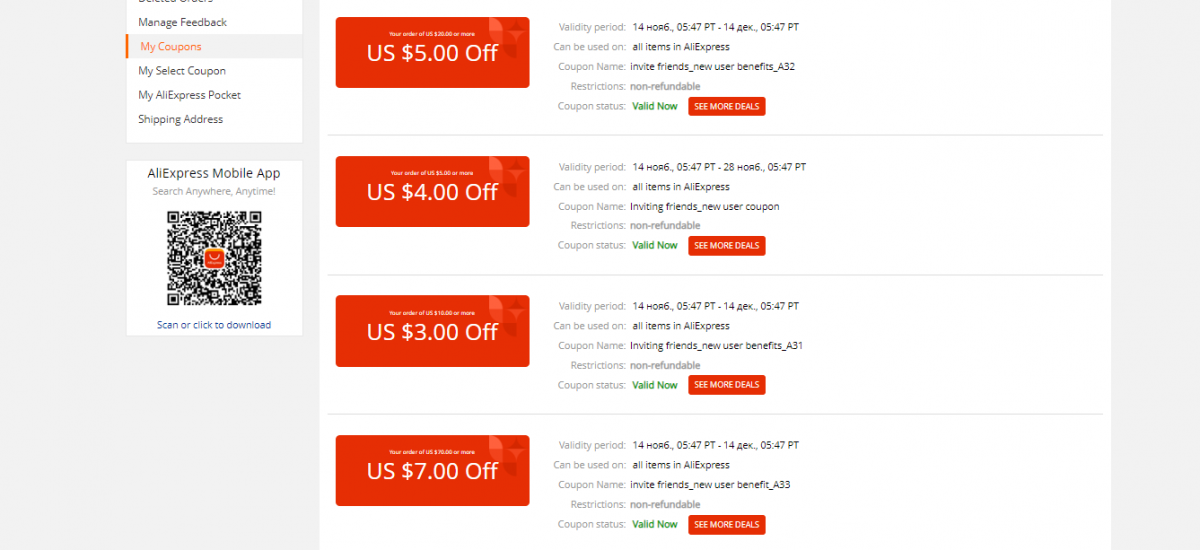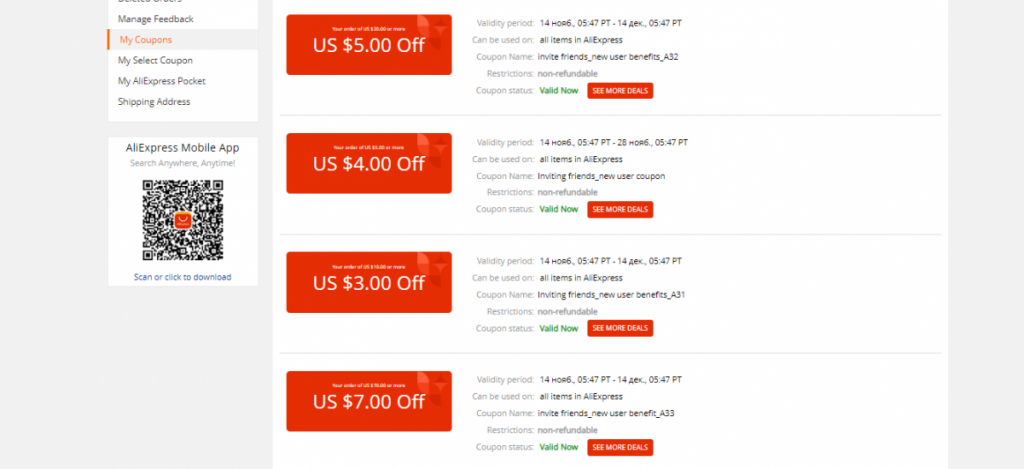 Only one coupon can be applied per purchase, so if you buy something of $130 and something of $10, it is better that you pay separately, so in your purchase of $130 the coupon of $8 will be applied and in the purchase of $10, the coupon of $2 will be applied. In addition, they are valid for about 10 days from the moment we register.
How to combine several discounts and save more money
These coupons are not the only ones offered by AliExpress. In fact, there are many ways to continue saving on AliExpress and the best way is to combine several coupons from those offered by AliExpress. As mentioned above, "AliExpress coupons" cannot be combined with other "AliExpress coupons", but can be combined with other coupons. Therefore, we will summarize the 3 different types of coupons that exist and with which you can combine the welcome coupons:
AliExpress Coupons: Such as welcome coupons. They are coupons that can be used in any store and any AliExpress product, you just have to fulfill that your basket reaches the minimum amount of the purchase marked on the coupon itself.
Seller's Coupons: Sellers themselves can offer small discounts if you spend a minimum amount in their store.
Select Coupons: These are general coupons (if we have a selection coupon we can apply it in different stores) but to apply it, you will have to reach a minimum amount in the store that accepts them. We have an article dedicated exclusively to AliExpress select coupons where we explain in detail how they work.
Where can I see all my coupons?
To see the coupons you currently have, just go to your account and look for "My Coupons".
Update: by clicking here you should be able to access it directly.
You have 3 tabs for the 3 types of coupons we have talked about. If the coupon appears in red, it means that it is still active and can be used, if it appears in grey it means that the coupon has already expired.


How can I see the sellers and select coupons?
AliExpress coupons are good for the entire basket and all AliExpress products, you just have to reach the minimum amount. But that's another topic that we explained in our main article about the coupons in AliExpress (an article that by the way we also just updated, so I recommend it).
Other ways to get coupons and discounts
At AliExpress it is very easy to get coupons and discounts to save even more on your purchases. Unlike other sales sites, at AliExpress it is worthwhile to look for discount coupons before you buy.
Invite your friends to AliExpress and get a discount
If you are already a user of AliExpress but you still have friends who do not buy on this platform and you want to invite them, now is the time as you will both win a discount coupon. It is an easy and safe way to get discount coupons, you can win up to 10 coupons per month through this system. Learn more in our guide about referrals in AliExpress: invite your friends and win coupons.
Freebies and coins: an easy way to get discounts
Through the AliExpress mobile application, you can get free products in exchange for a review in the Freebies section. You also have some simple games that will reward you with coins that can be redeemed for discount coupons. It is a good way to save money with a minimum daily investment. We explain more in our tutorial about freebies and coins in AliExpress.
AliExpress member program: your purchases are rewarded
Did you know that every purchase you make at AliExpress adds up to points? Thanks to the AliExpress member program, these points accumulate and classify you into different buyer categories. The program gives you advantages such as discount coupons for your birthday, faster rebates, additional discounts on exclusive events… In addition, the new VIP partner program can speed up your shopping and offers you monthly discount coupons.
More tips and tricks in our blog
This article is part of our tutorial section, where you will find many more tips and tricks to help you buy safely on AliExpress and save money. If you are starting to buy at AliExpress I recommend you to go through our definitive guide about AliExpress, where we explain what it is and how to buy it. And remember that in our blog you will also find the best reviews of cheap products and that it is worth buying on AliExpress.
Have you been able to use these AliExpress welcome coupons? We would love to hear from you, so feel free to leave us a comment below with your experience!