If you like having your nails painted and cared for, surely you know how hard it is to keep them pretty, sometimes they don't last me two days! That's why semi-permanent nail polish (or Shellac, after the famous brand of semi-permanent nail polish) is the latest fashion in beauty salons, as it can last up to 3 weeks without losing its shine or peeling off. But it's not cheap at all, these home kits and products have been on the market for some time now, but with all the material we need, we can also go way over budget.
Today in AlixBlog we are going to explain step by step how to do your semi-permanent manicure at home, and show you all the materials you need and you can find in AliExpress, very cheap and of high quality, so you can have magnificent nails.
Steps to follow for a good semi-permanent varnish
To begin, many of you may not know what semi-permanent nail polish is. This type of varnish is done with special nail polishes that need an LED or UV lamp to dry and stay fixed to the nail (without a lamp it is impossible for them to dry, no matter how long we leave them). Thanks to this, we will get beautiful and durable nails, being able to do anything without fear of nail damage, and best of all, for almost 3 weeks!
But the key to perfect nails is to follow a series of steps before and after applying the nail polish.
First step: conditioning the nail
Before you start painting the nails, you should condition them: file them to give it shape, remove the cuticle and file the surface of the nail so that the varnish stays fixed better. To do all this, it is best to put your hands in a bowl with warm water and hand soap, leave them soaking for 5 minutes, and begin to file and remove the cuticle with a specific tool for it, which we will show you later. Push the cuticle back and cut it. Next, we use a white block to file the surface of the nail in order to eliminate possible remains and ensure nail polish stays on longer.
Second step: apply the nail polish and dry with a LED/UV lamp
Once the nail ready is ready, we can apply the nail polishes, we will need 3: Base, colored varnish and top coat. It is very important to avoid getting nail polish on the finger, since its chemical composition can make us itchy when dried with the lamp.
First apply the base and dry by putting the nails inside the lamp. Then a layer of the desired color, and dry. If we want to give it more intensity, we apply an extra layer of color and dry again. Finally, apply the top coat and dry. This top coat can be glossy or matt, and is the one responsible for long lasting nail polish.
This step has many modifications, since there are those who add a "primer" before the base to fix the nail polish better, or those who use 3 in 1 coats that avoid having to put the base and top coat.
The drying time will depend on the power of our lamp and whether it is LED or UV. LED lamps are faster, taking between 30 and 60 seconds to dry each coat, while UV lamps can take about 2 minutes. LEDs also have the advantage of consuming less and needing less maintenance (every few hours of use the bulbs have to be changed), but on the other hand, they are more expensive and only dry specific nail polish  for LED lamps, while UV lamps dry all types of nail polish.
There are also CCFL lamps, which dry both LED and UV nail polishes, which need a drying time of 120 seconds.
Third and last step: clean the top coat and hydrate cuticles
After applying the nail polishes and the top coat, the last step is to clean the surface of the nail with a product called "cleanser", diluted alcohol, that eliminates the excess of product. To do this, we soak a cotton ball and pass it over the nail. We also advise using nutritive oil for cuticles, so that they are well hydrated and beautiful.
Removing permanent nail polish
Although they last up to 3 weeks, as soon as the nail grows the beginning of the nail will begin to show. And to remove it, we will need pure acetone and cotton. Leave the nail in contact with a cotton wool soaked in acetone for a few minutes, and then remove. The nail is usually wrapped in aluminum foil for better contact, but in AliExpress we have found some practical tweezers for this task. Next, we remove the nail polish remover with the help of an orange tree stick.
The best products for a semi-permanent manicure, on AliExpress
Now that you know the steps to follow to get some model worthy nails, we're going to show you how to find everything you need in AliExpress.
Files
Filing is the first step towards perfect nails. Although it is not an excessively expensive product in a physical store, in AliExpress they are very cheap.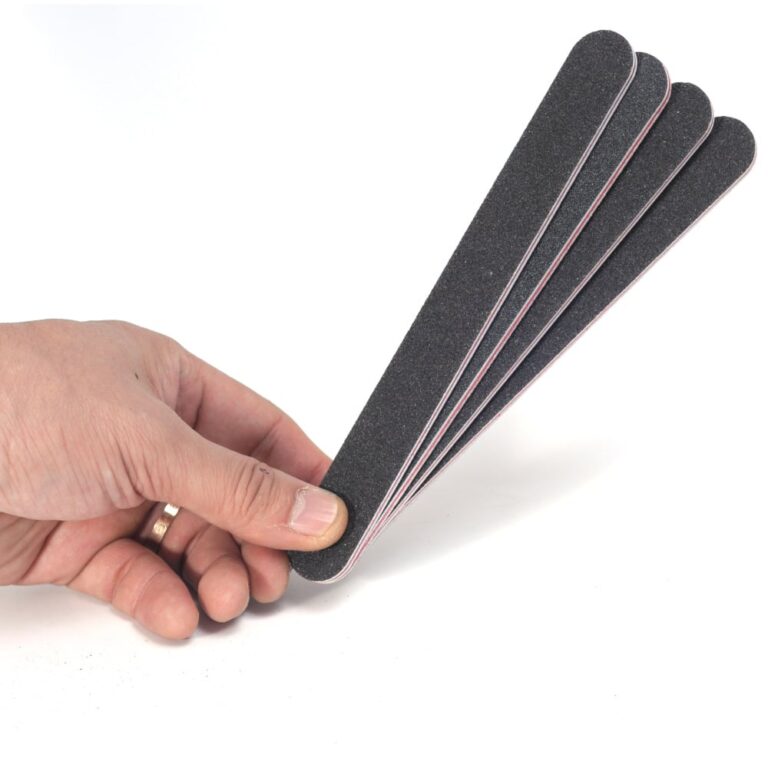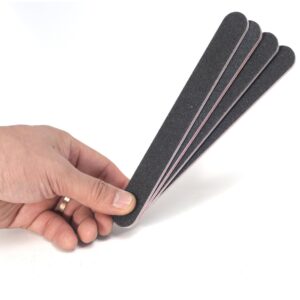 White nail buffer
As we have already explained, the file or buffer is used to file the surface and improve the adhesion of the nail polish, you can find a pack of 4 in AliExpress for less than 1€. If you use it professionally, you can find packs of up to 10 units at a very good price.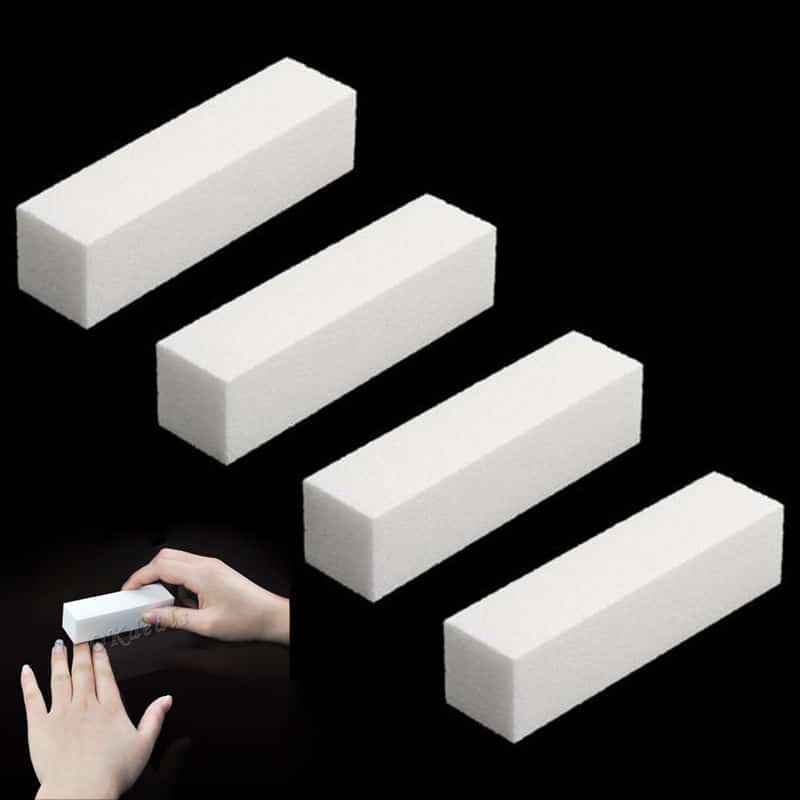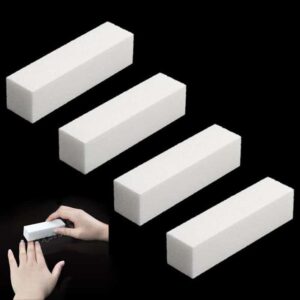 Cuticle remover
It is an essential accessory to make our nails look perfect. The flat part is used to push the cuticle, while the opposite side is used to cut and remove the cuticle.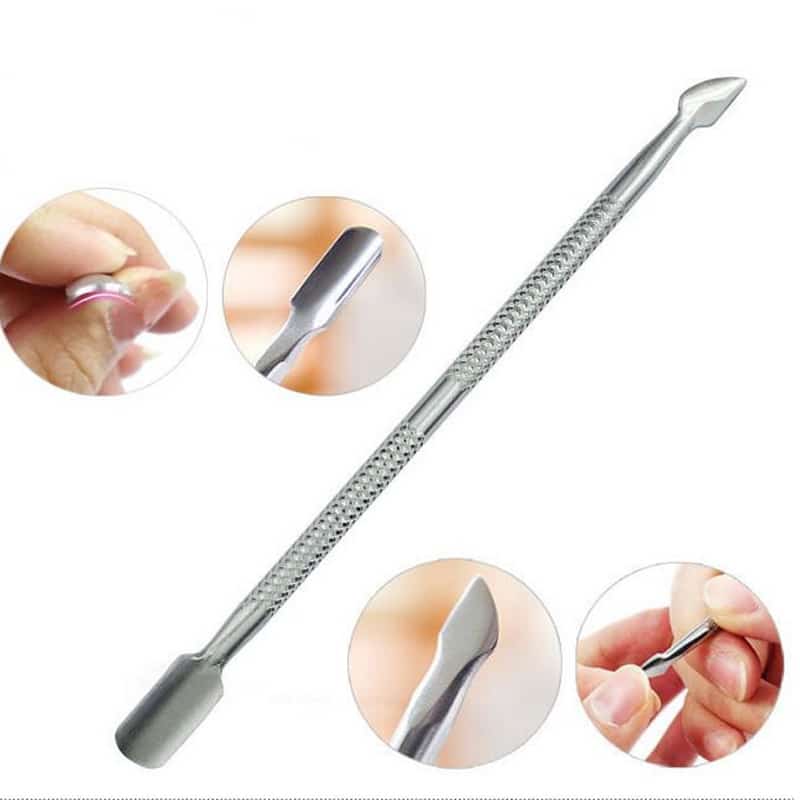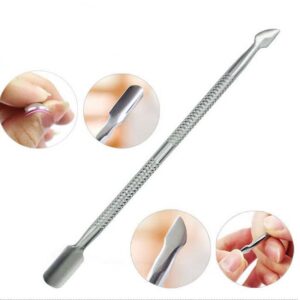 Kit for nail conditioning
If are looking for something easier, you can also find kits with the most essential tools to condition your nails for less than 2€.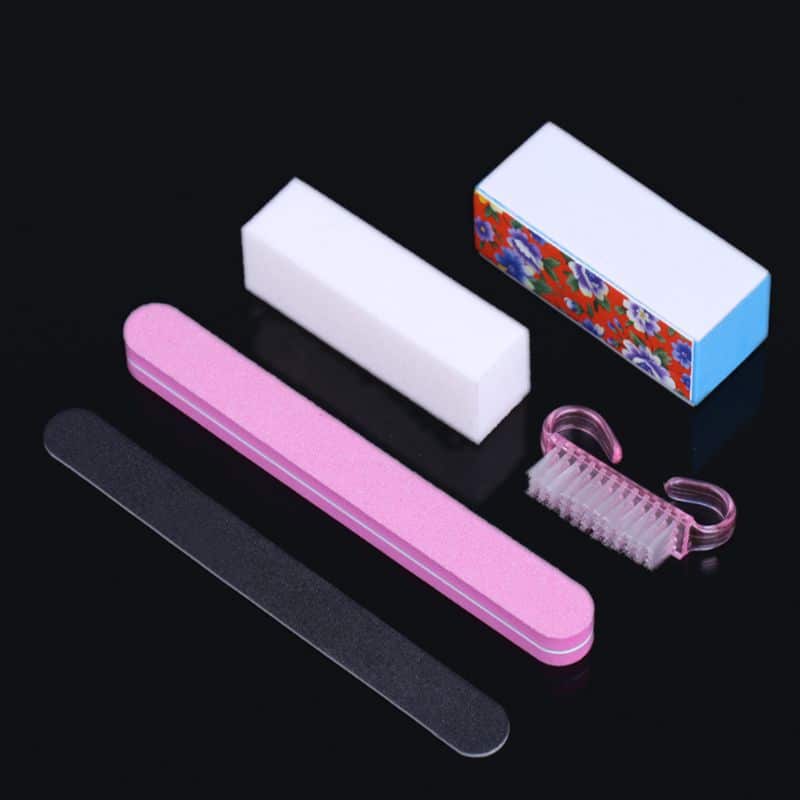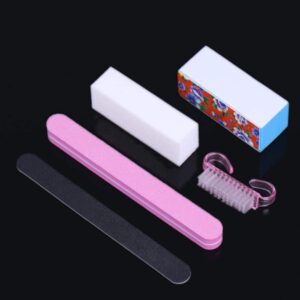 Lamps
In AliExpress we can find a great variety of very cheap lamps, both LED and UV. There are different sizes, potencies … We have to think about the use we are going to give them. For example, if we want to do a pedicure, we will have to buy a wider lamp, one where our foot fits or if we are going to give it a professional use we will have to invest in a more professional lamp.
UV/LED 9w lamp
This 9w lamp is perfect if occasional use. As well as taking up little space, it is easy to transport and store. It has less power than the following ones we are going to show you, so it can take longer to dry the polish.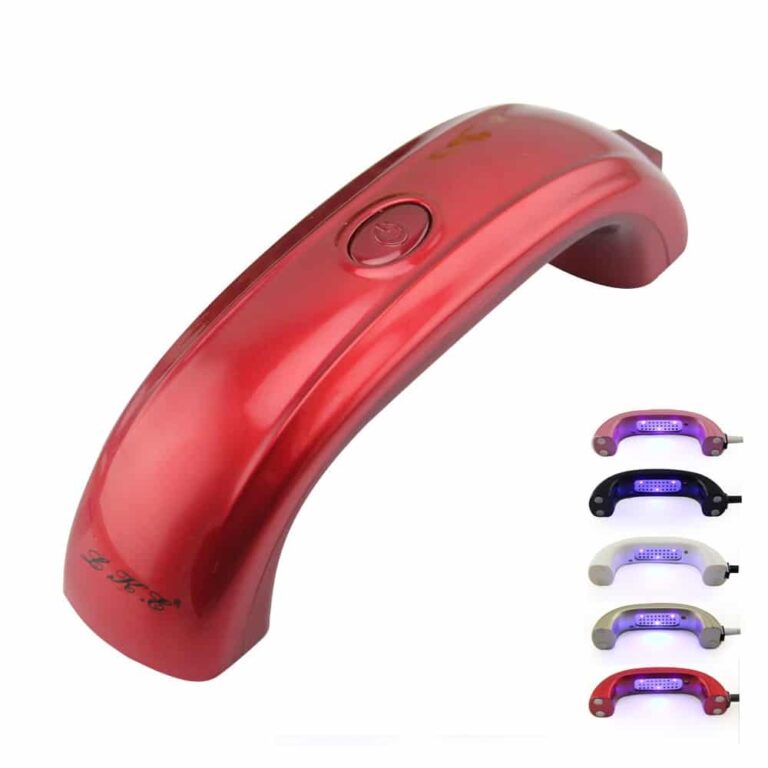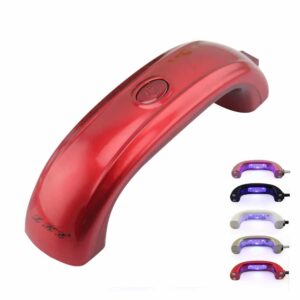 36W UV lamp
Although it is much simpler than the following ones and does not incorporate LED technology, this lamp is a good lamp to start practicing and when you don't want to spend much. In this type of lamps where the bulbs need to be changed (you can find them in AliExpress) from time to time, as they lose power with use, but if they are used rarely this will not be a problem.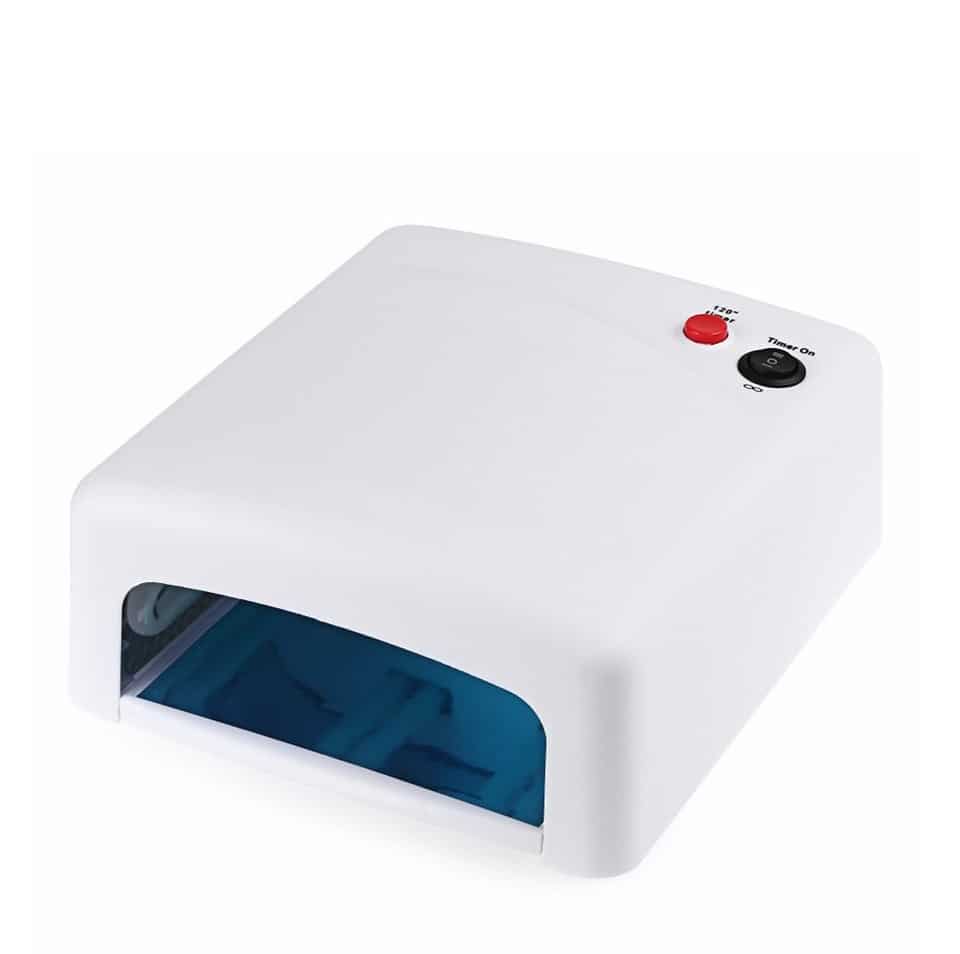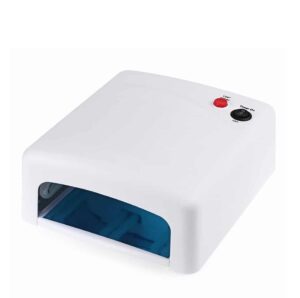 36W CCFL Lamp
This is one of the best-selling AliExpress lamps. It incorporates CCFL technology (Cold Cathode Fluorescent Lamp), which dries UV nails with a lower consumption and bulbs of longer duration than those of a regular UV lamp, it also includes LED bulbs to dry specific nails for that type of bulb. The price is very cheap, and comments from other buyers are very good. It has timer (to choose between 10, 30 and 60 seconds).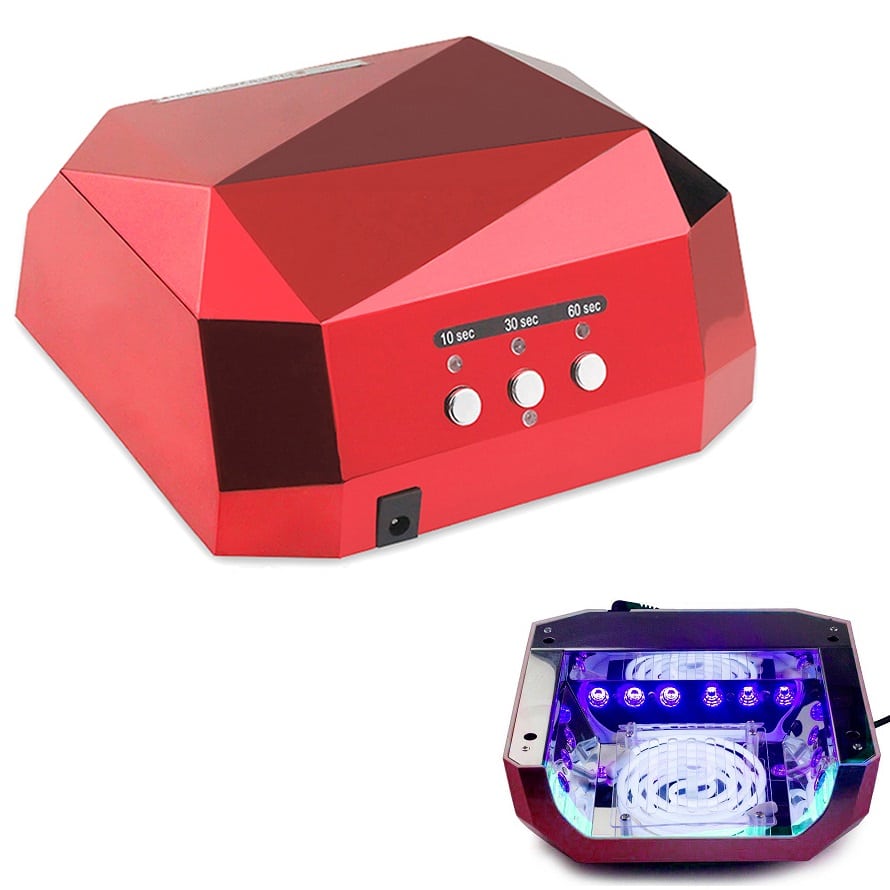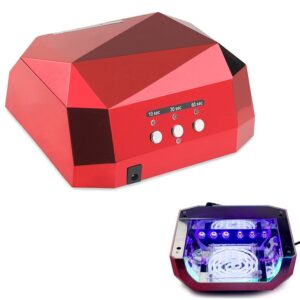 36W UV/LED lamp
At first glance it is similar to the previous lamp, but the technology of its bulbs is different. It incorporates LED bulbs with a technology that also allows the drying of UV glazes. It incorporates a sensor that activates the lamp to put their hands inside and thanks to its technology promises to dry the glazes between 10 and 30 seconds, depending on the type of product. It has time timer, to choose between 10, 30 and 60 seconds.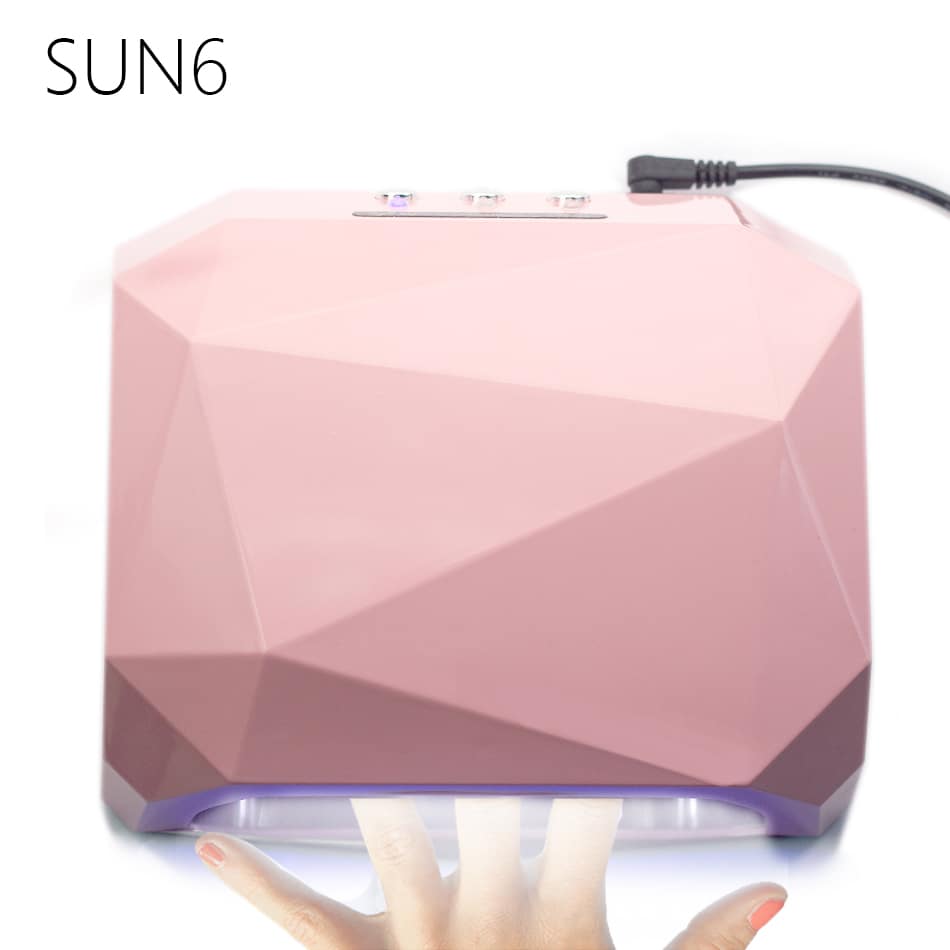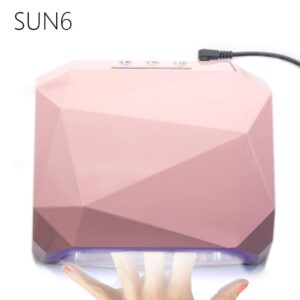 24 /48W professional UV/LED lamp
If you need a higher quality lamp, designed for professional use, this is the lamp you are looking for. It incorporates the same LED/UV bulb technology as the previous one, power selector (between 24 or 48W), timer with 3 settings, heat sink and automatic start sensor.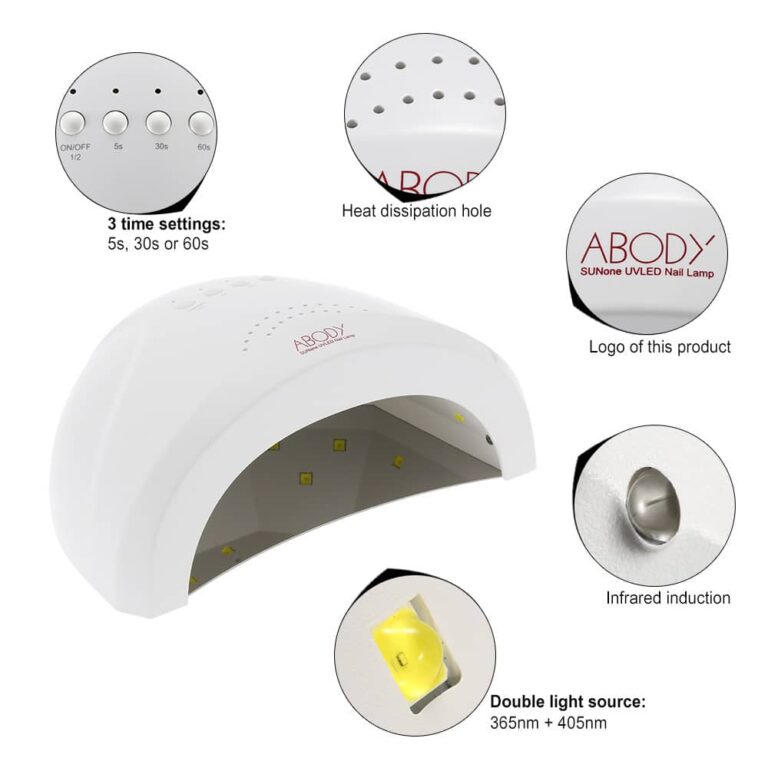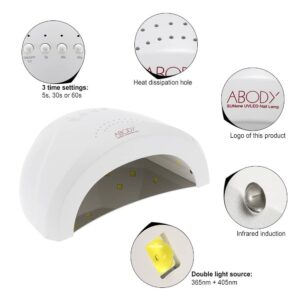 Base, top coat and colored enamels
Doing a simple search in AliExpress, you will see how many nail polishes there are, even with metallic effect, glitter, polishes that change color according to temperature … it's truly spectacular!
Semi-permanent nail polish is one of the best selling items in AliExpress, but there are some that are better quality than others. That's why we recommend these 5 brands of nail polish available in AliExpress, as you can see in the comments of other customers, they are high quality. All brands offer both colored polish, bases and top coats.
Elite 99 nail polish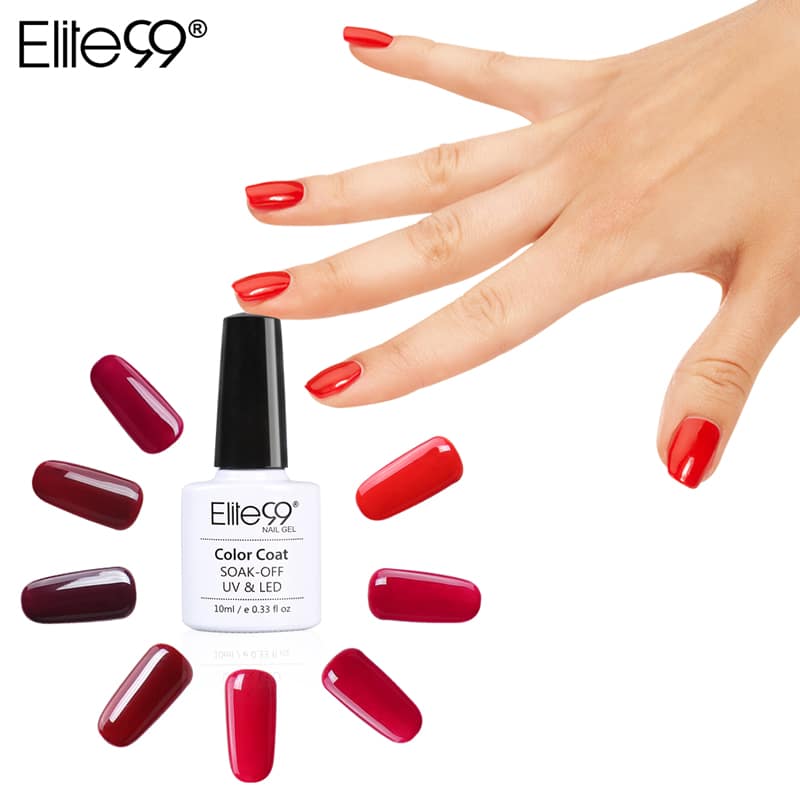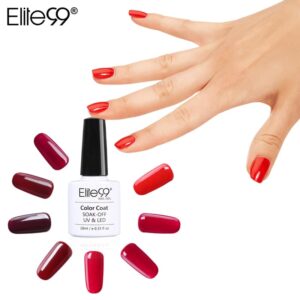 Esmaltes Elite 99 / Top coat y base Elite 99
Bling nail polish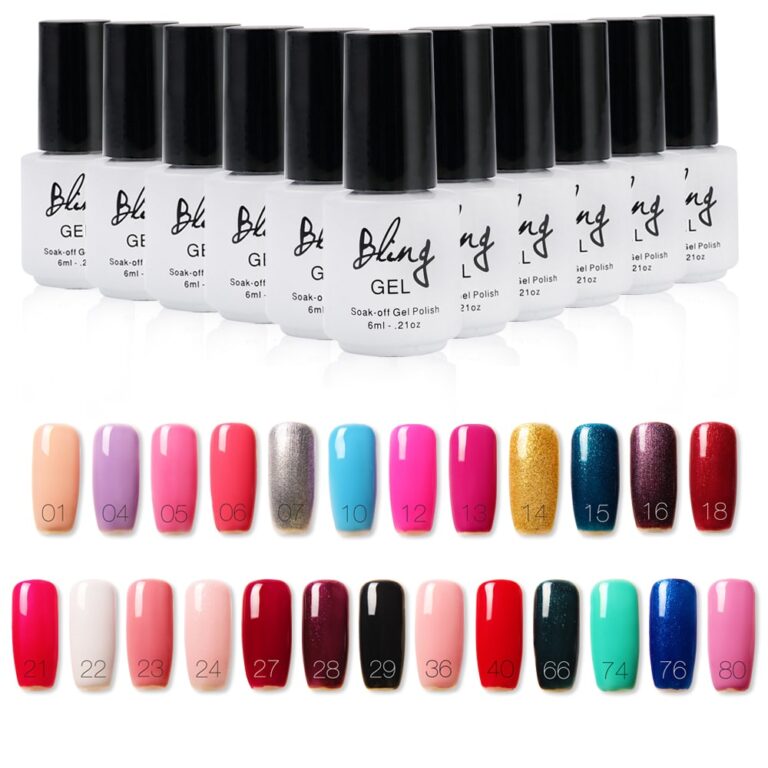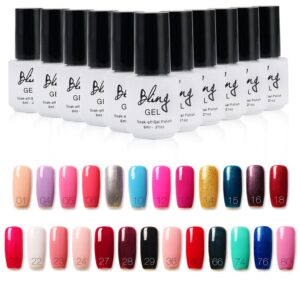 Esmaltes Bling / Top coat y base Bling
Belen nail polish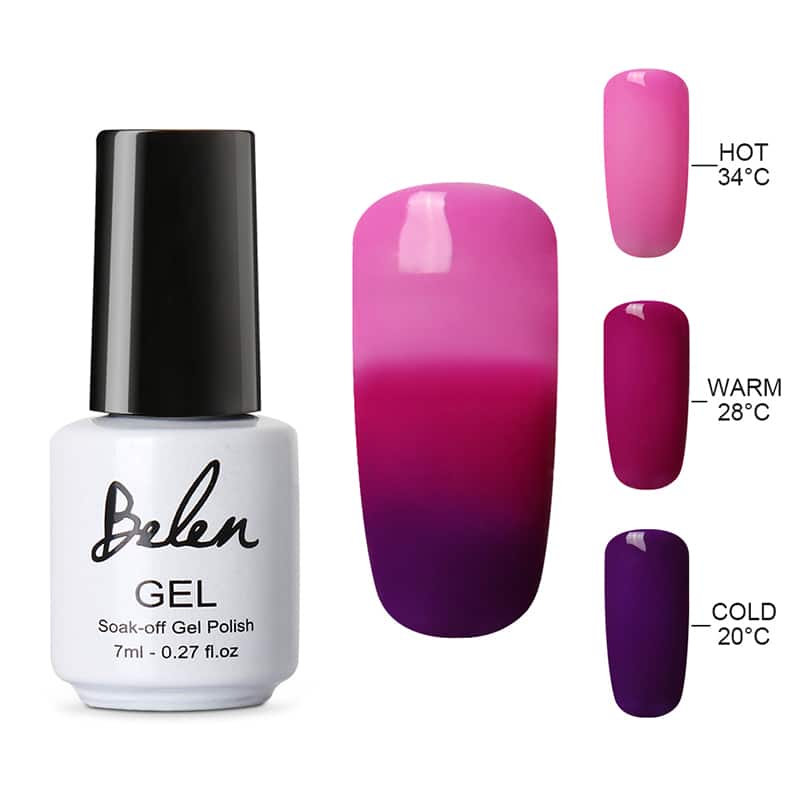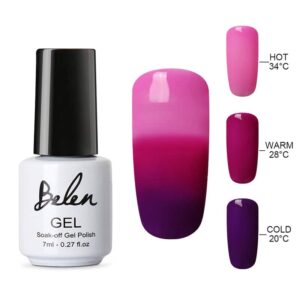 Esmaltes Belen / Top coat y base Belen
HNM nail polish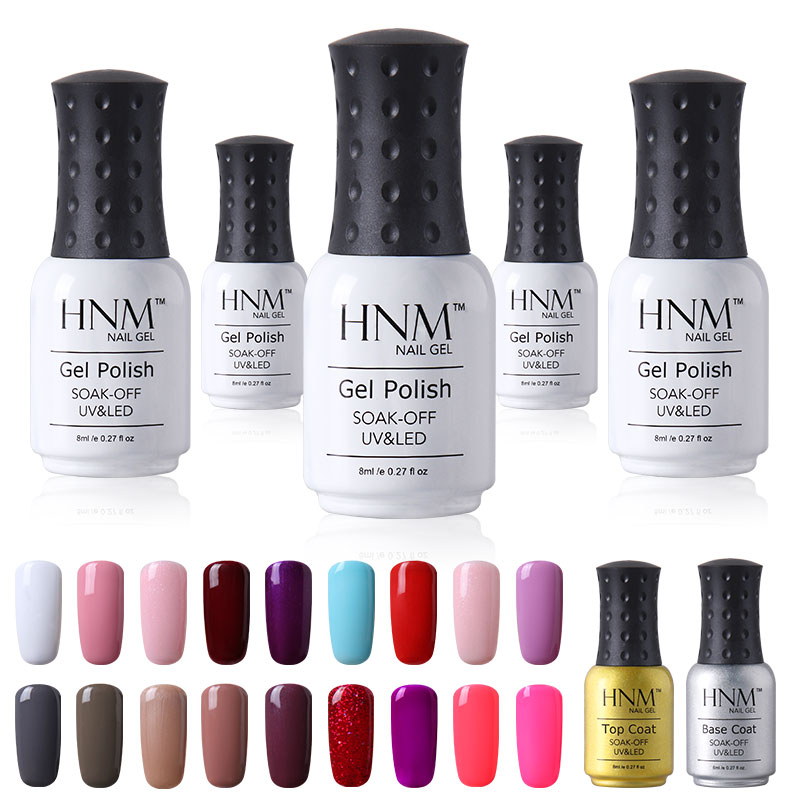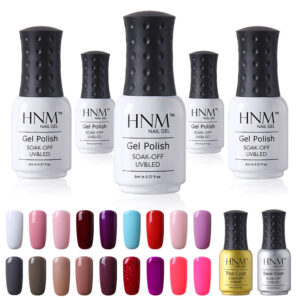 Esmaltes HNM / Top coat y base HNM
Focallure nail polish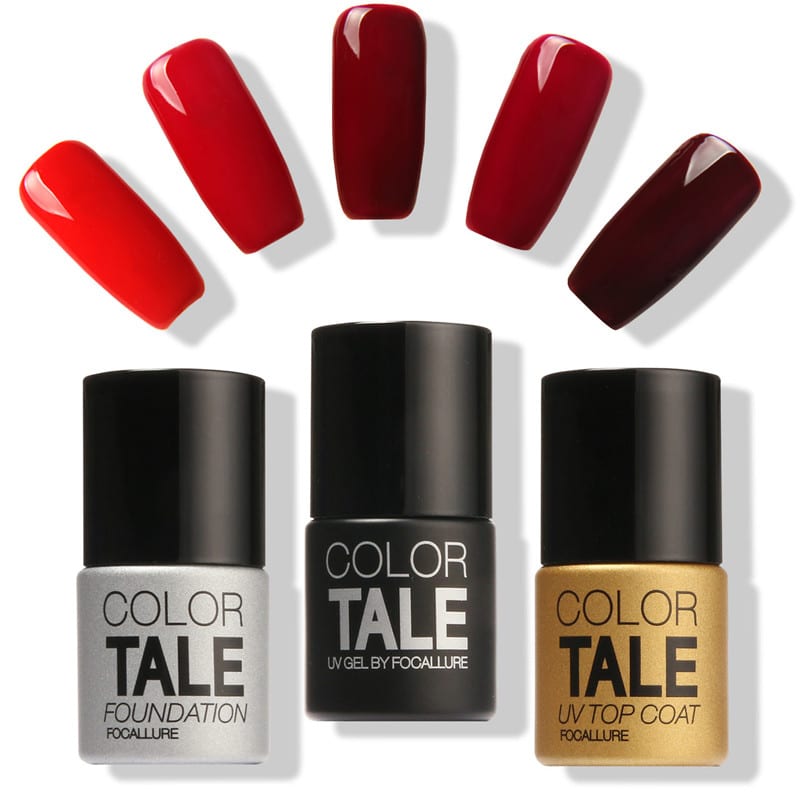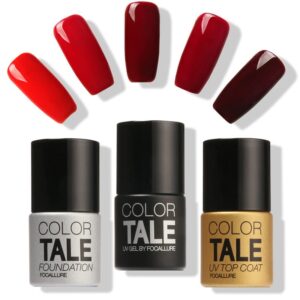 Esmaltes Focallure / Top coat y base Focallure
Cleanser
This product, intended to clean up the excess off the top coat, can also be replaced with a little pure alcohol, but may not give the same results. In AliExpress you can find it very cheap, less than 2€, and with very good comments from other buyers.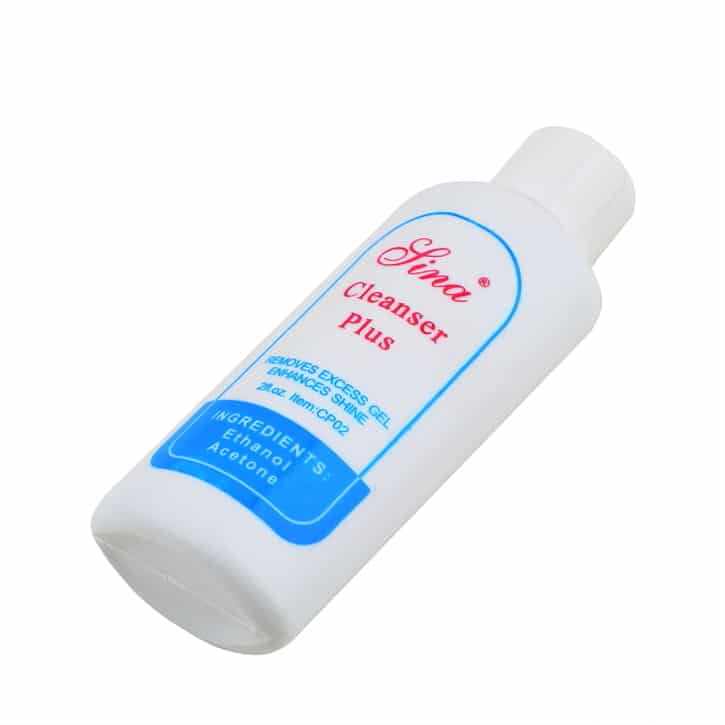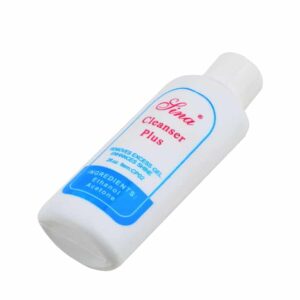 Nourishing oil for cuticles
Having your cuticles moisturized will make them look better, so in addition to removing and cutting them, you should moisturize them after painting. AliExpress has lots of nourishing oils, with a wide range of smells that will leave your cuticles soft, and for less than a euro!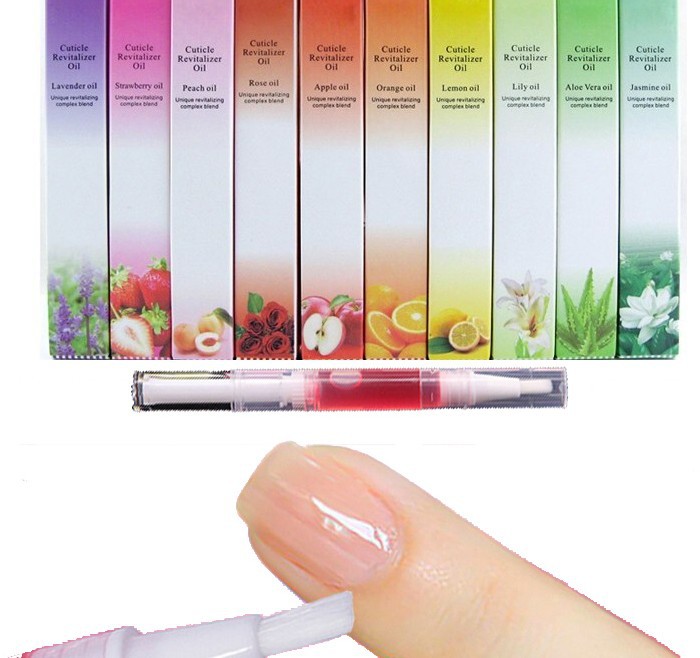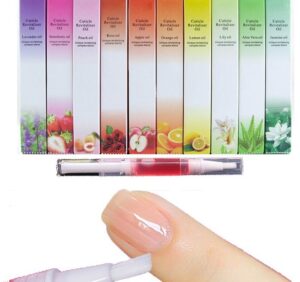 Pinzas para quitar el esmalte
La solución más famosa para quitar las uñas de gel es empapar en acetona un trozo de algodón y envolver la uña en papel de aluminio, pero gracias a estas útiles pinzas puedes mantener el algodón en contacto con la uña sin tener que envolverte en papel de aluminio cual bocadillo.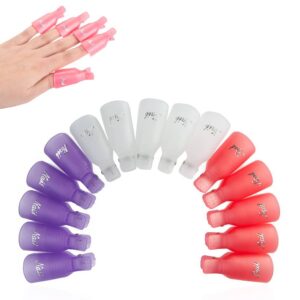 Nail polish remover wipes
Another option for removing nail polish is to use these handy acetone soaked wipes. Just open them, put them on your finger and wait.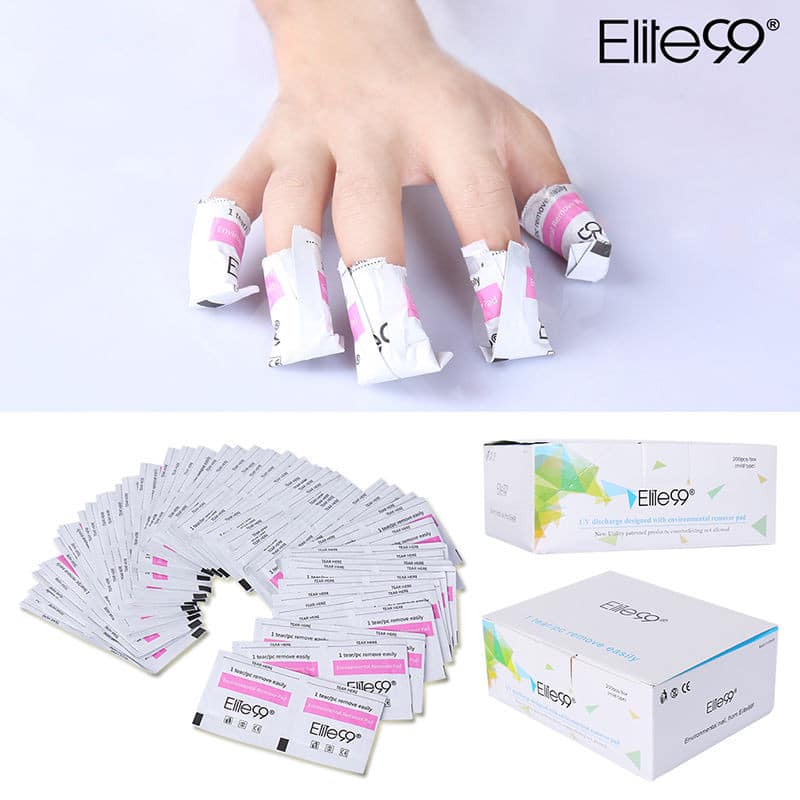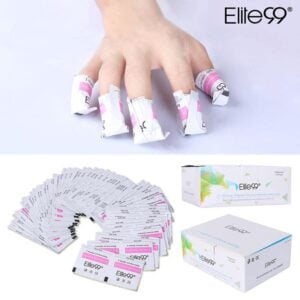 Orange tree sticks
We said we would teach you everything you need for your gel nails… and that's it! Also these orange tree sticks that besides helping to remove cuticles, are very useful when it comes to removing nail polish in a gentle way.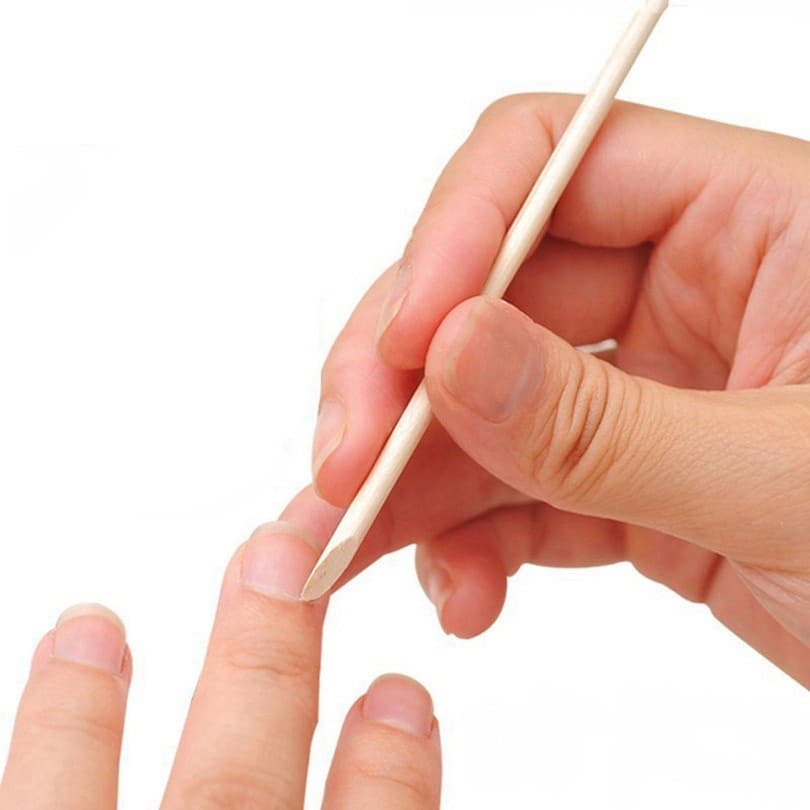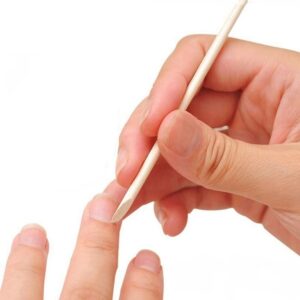 Products for gel nail decoration
If you are already an expert in nails, and want to give decoration a try, in AliExpress you have a lot of material to take you the next level and have decorated and beautiful nails.
We can find sparkles and other shapes to decorate the nails and create a unique design.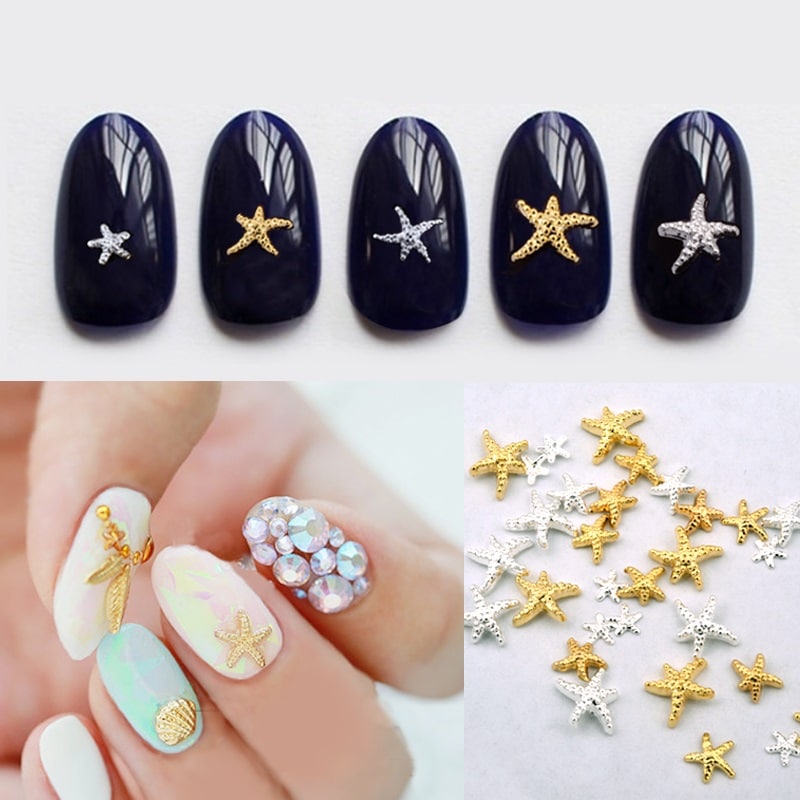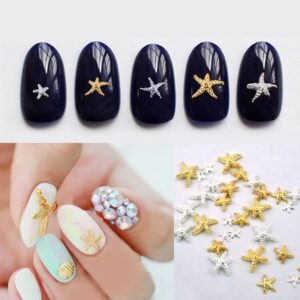 There are also countless stickers to apply on the design of our nails (apply after the color and before the top coat).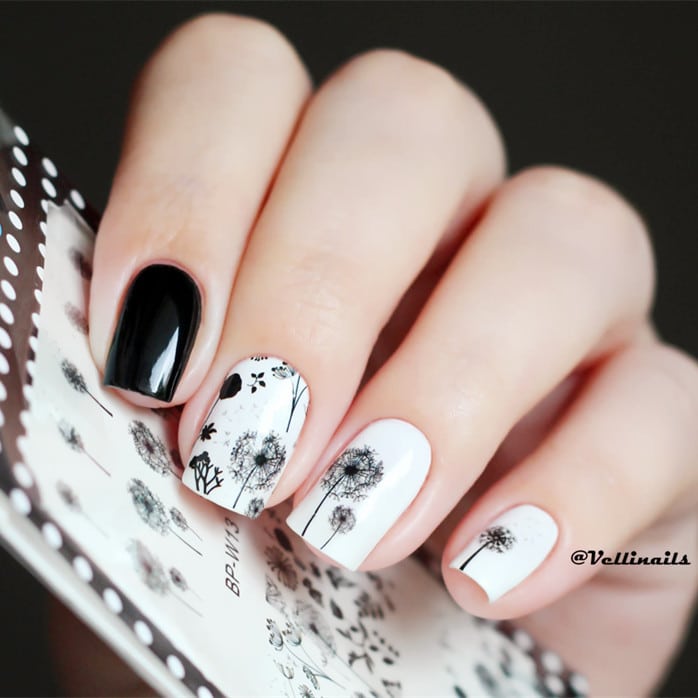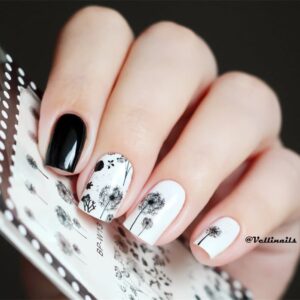 There are even nail decorating brushes if you'd like to create the design yourself.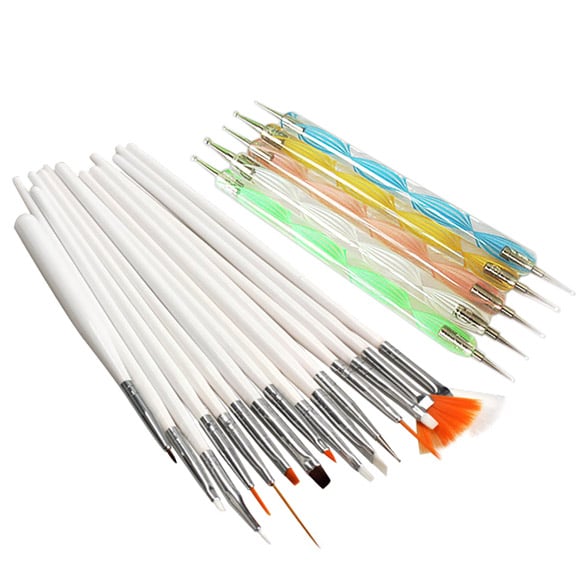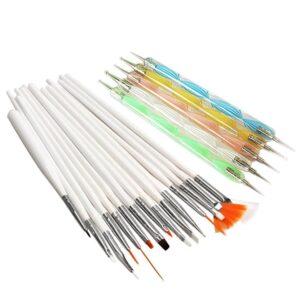 Kits for semi-permanent nails: an ideal gift with everything you need
If you are just starting out, perhaps the easiest thing would be to buy a kit with everything you need.
Kit with a 36W UV lamp
This kit is one of AliExpress' best-sellers: it includes the same UV lamp we showed you before, and also includes files, cuticle cutters, cuticle moisturizer, polishes (base, top coat and 3 colors to choose from) and nail polish remover wipes. Everything you need to start practicing.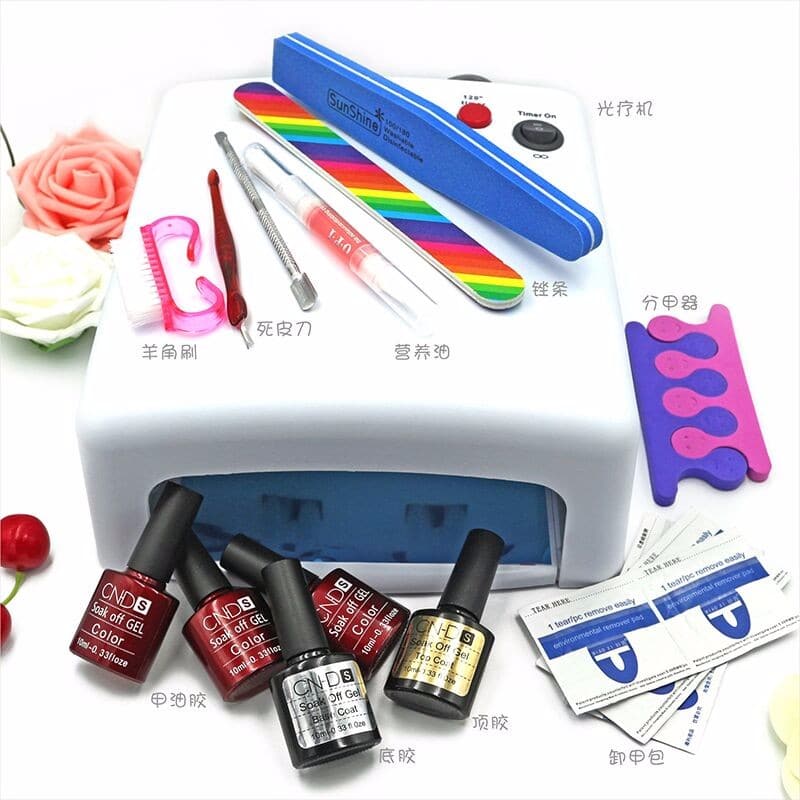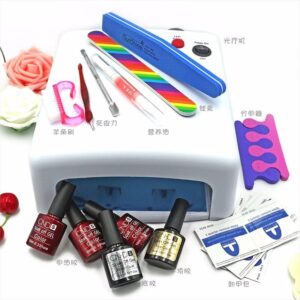 Kit with 9W UV lamp
Although the lamp in this set is less powerful, it is perfect for infrequent home use. Includes files, nail clippers, cuticle clippers, cuticle moisturizer, cleanser, top coat, base, and up to 6 colors to choose from!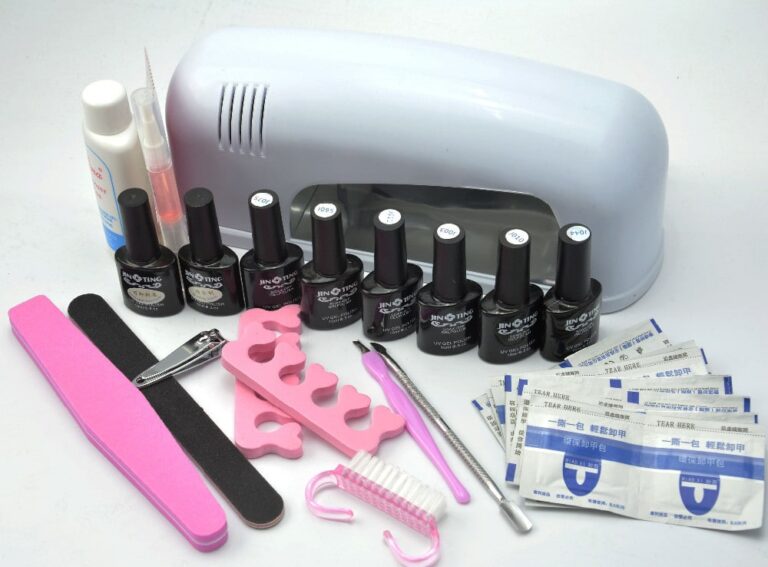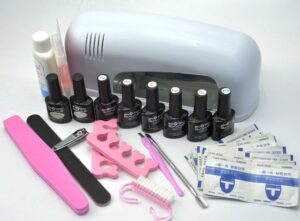 Kit with 36W UV LED lamp
If you are looking for a set with a lamp that also dries LED nail polishes, this kit is the right one. It includes a 36W UV LED lamp, files, nail clippers, cuticle cutters, cuticle moisturizer, cleanser, base and top coat, 6 colors to choose from and also stickers to decorate your nails. The price, although it may seem a little high, is quite cheap, you can check by adding how much each thing would cost separately.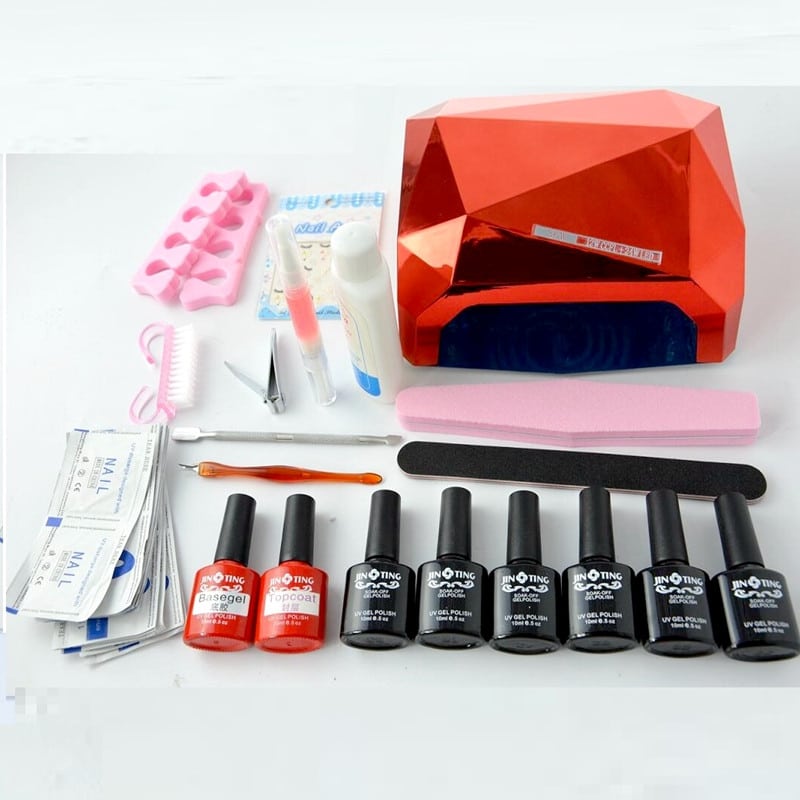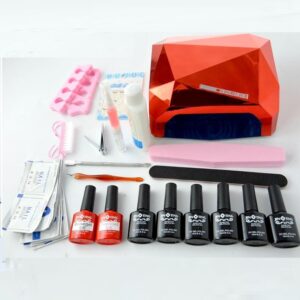 The best sellers of semi-permanent nail products
Now you know everything you need to be able to do your own semi-permanent manicure at home, and we've shown you the best selection of products for you to buy safely.To top it off, we are giving you a list of our favorite sellers of nail products, where you can find everything you can thing of.
If you want more advice, in the "how to" section of our blog you will find articles focused on making better purchases in AliExpress.