When it comes to buying spare parts for your cellphones, AliExpress has become one of the most popular options among internet buyers. The platform has tons of offers for screens and other phone parts at incredible prices which you can buy both individually or in bulk. But do they have Samsung or iPhone parts as well? Yes, absolutely.
Cellphone parts in AliExpress are known for both for their incredible prices and for their quality. So, weather you need a part for your phone or a whole bunch of them for your phone repair shop, AliExpress is the place to go.
Phone screens in AliExpress
Without a doubt, the most popular cellphone part in AliExpress are touchscreens, in fact you can find really cheap ones. If you are looking for a replacement, because your phone fell or got scratched, try taking a look here.  All you have to do is go to Phones > Mobile Phone Parts and then write the name of the brand or model you need it for (take a look at the following image). Then, all you have to do is choose a seller you like.

Here you have a few brands we've found touchscreen replacements for on AliExpress:
If you are looking for one that isn't listed, try typing screen + brand or model in the search tab, I'm sure you will be able to find it. As for prices, they may vary a little depending on the seller, so try filtering the search by price (to look for the most affordable ones) or by sales.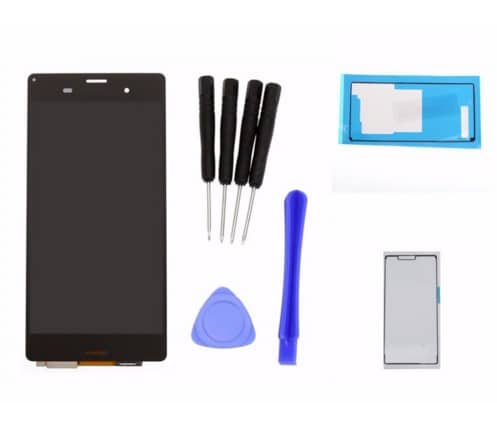 IMPORTANT: If you are undecided in between two sellers with similar prices, go take a look at the comments left by previous customers about the product. They may give you some more clues on which is the best option.
Other spare parts for phones
Although screens are probably the most sought after product, Chinese sellers also offer other important parts for mobile phones. Among them you can find batteries, cases, signal boosters (very popular nowadays), SIM cards, cameras and lenses. You can even find keyboards.
Phone and part models on AliExpress
Are you looking for a specific phone? Here you have a list of models. Don't waste a minute more, just click on any of the following links to find all the parts available for that particular model: screen, adaptor, SIM, battery, lens for the camera…
The 5 best shops to purchase spare parts for your iPhone, Samsung…
After looking at a few customer reviews, we've selected some of the best rated shops offering both spare parts and technology products to ensure you find exactly what you need. We can assure that purchasing from any of the following shops is completely safe. Just take a look at their ratings, sales and comments. They are sorted from most to least reputation, but all of them are excellent.