In this article we are going to talk about the speakers that we can find in AliExpress, one of the best selling products on this Chinese website because we can find them much cheaper than in any other store. We are going to show you our favorite cheap speakers, from the simplest to the most complete, but if you prefer to choose it on your own, just click here to see the more than 26,000 cheap speakers you can find in AliExpress, sorted by number of sales.
Portable home speakers with hands-free function
These speakers are the most popular of AliExpress because they are very practical and inexpensive. They are perfect for listening to music in your bedroom or living room, simply link your smartphone and play your favorite music. We selected our 5 favorite portable speakers, but you can find them all on this link.
NBY S18 – Dual Bluetooth Speaker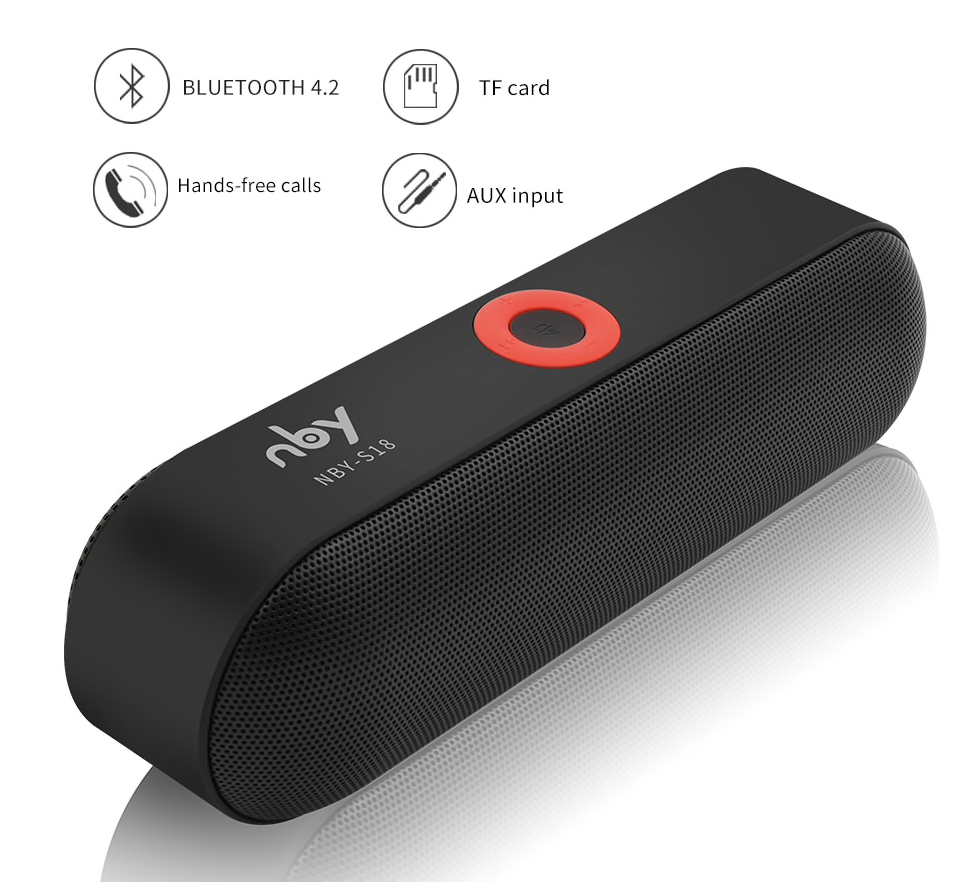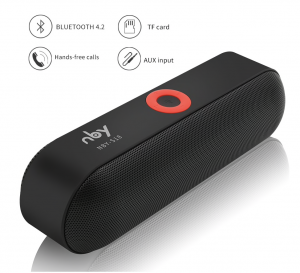 NBY S18 – SHOP
The best thing about AliExpress is being able to find high quality products from unknown Chinese brands. A good example is the NBY brand, in a little more than a year it has already managed to position itself as a sales leader. It specializes in portable speakers and its model NBY S18 is one of the most popular. Its design reminds us a lot of the Beats Pill+ model but at an unbeatable price.
In this case we find a speaker compatible with Bluetooth 4.2 that ensures a more stable connection of up to 10 meters and lower battery consumption, but can also play music through its auxiliary audio input. It has a TF card slot and built-in microphone, so it can also be used as a handsfree. Its 2,200 mAH battery can last up to 12 hours in use. The buttons on the top allow you to change songs as well as turn up the volume, and the sound quality is very good thanks to its high quality 3D surround sound system and its noise reduction technology. You can find it for less than 20 euros here.
Tronsmart Element Mega – touch screen and 40W of power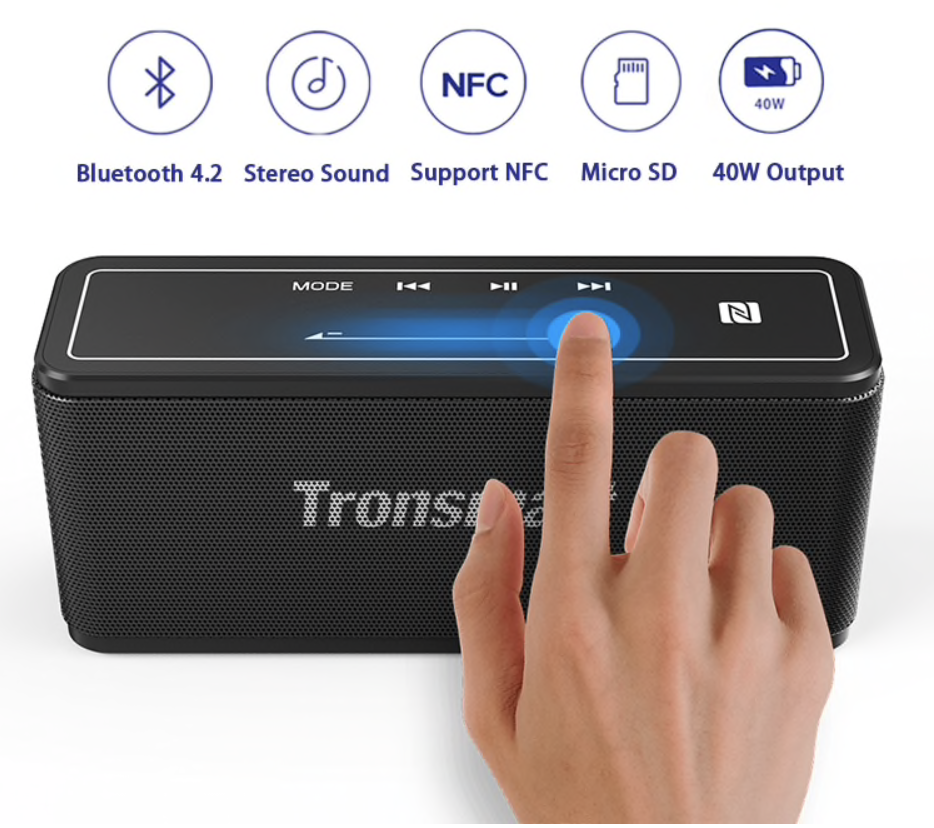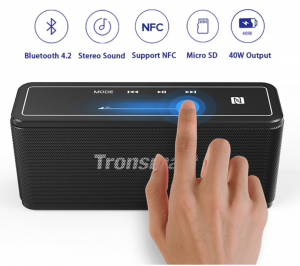 Tronsmart Element Mega – SHOP
Although its price is a bit high, in fact it is one of the most expensive portable speakers of our selection costing almost 50 euros, you have to keep in mind that its sound quality is superior. This is a speaker with 40W of power, so we can listen to music at full volume with total clarity thanks to its high fidelity 3D sound.
It can be connected via NFC to our mobile and if we have two identical ones can connect them and get stereo sound through the True Wireless Stereo System (TWS). Its touch control panel is fully integrated and very elegant. It also features auxiliary audio input and a microphone, plus the seller sends a practical bag to transport it with ease. You can find it in this link.
TronSmart T6 – powerful 360-degree sound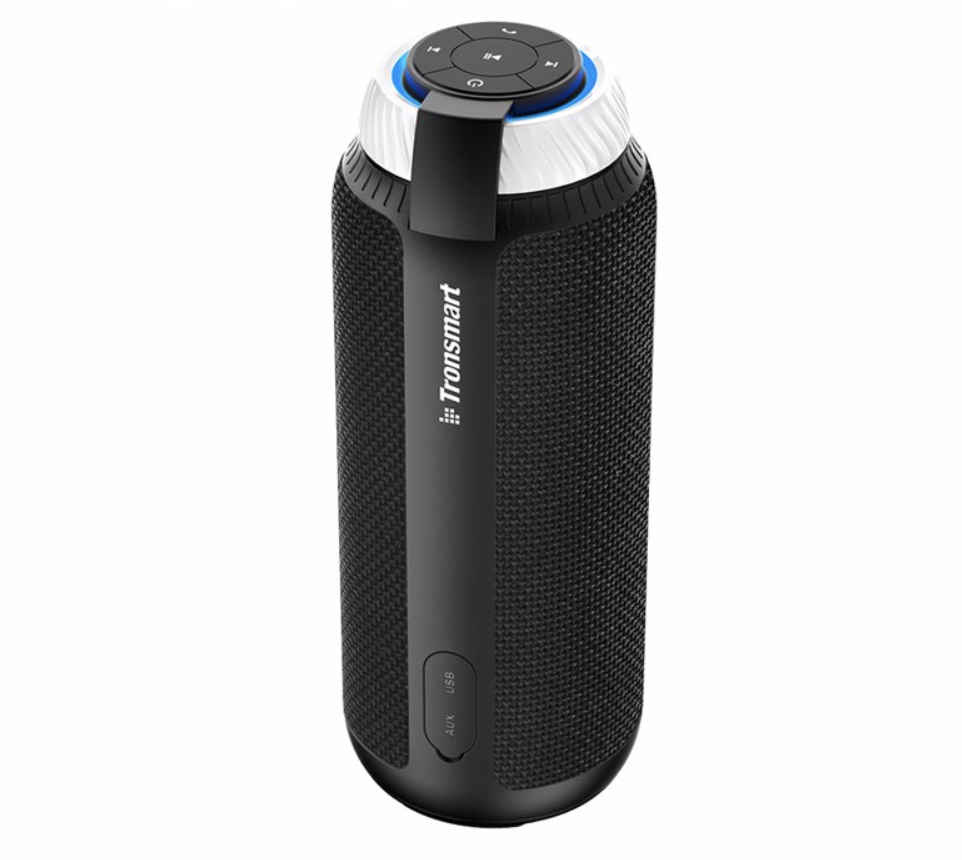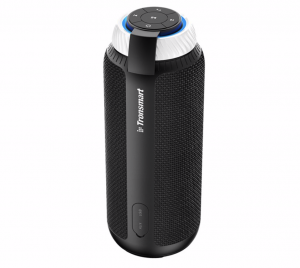 Tronsmart T6 – SHOP
If you liked the previous speaker but are looking for something more portable, the Tronsmart T6 speaker is a good choice. Its design offers 360-degree surround sound with a deep, dynamic bass. Its 25W drivers are powerful enough to fill any room with music. It has a built-in microphone for hands-free use and connects to your smartphone via bluetooth or a 3.5mm auxiliary cable. You can find it by clicking here.
Anker – Great features at a very low price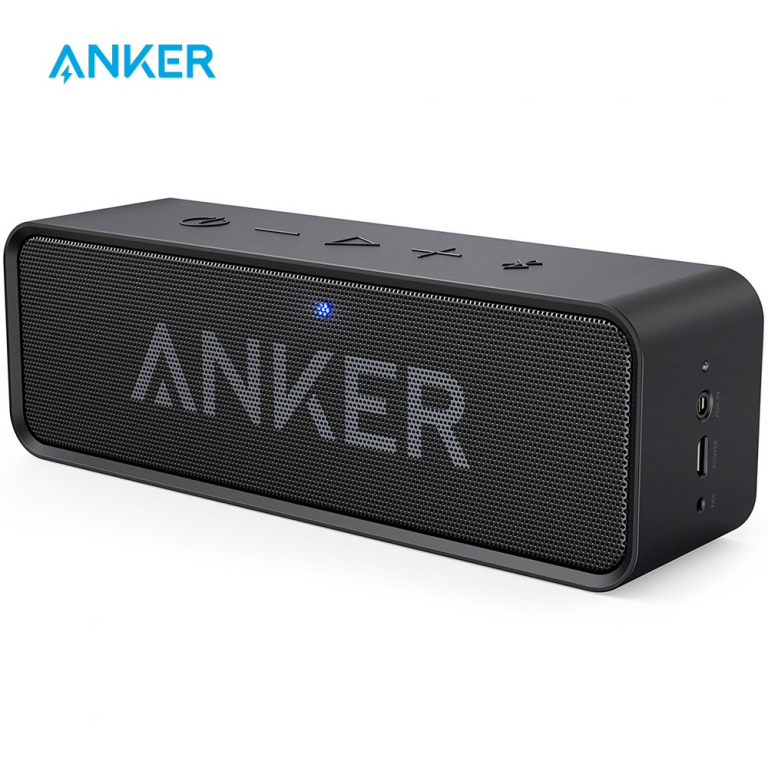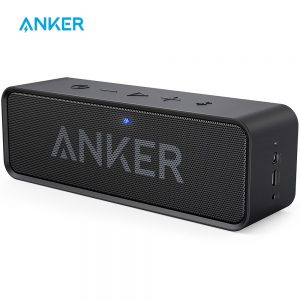 Anker Soundcore 2 – SHOP
If sound quality is your priority, we recommend you take a look at Anker speakers. They have impressive quality and you can find speakers with up to 20 W of power and remote control. One of their best selling speakers is this one you see above, which can be found for about 30 euros on this link. With its patented BassUp technology, the basses have a more balanced audio, and thanks to its IPX5 certification we can take it anywhere, as it resists dust and moisture. It offers a quality stereo sound without distortions through its two 3W speakers.
Bluedio Hurricane – 3D surround stereo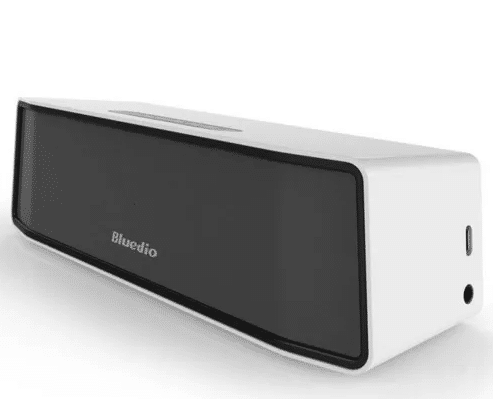 Bluedio Hurricane – SHOP
Considering the kind of output we are talking about here, these speakers are a real bargain. They don't have as many features as the ones we've seen before but, according to AliExpress customers, they do have the best sound quality.
It has a Bluetooth system that allows you to control the speaker with a phone or a tablet, and can also be connected to a computer.
Bluedio might not be a world renown brand, but given its price and quality, it's becoming quite the hit in AliExpress. Furthermore, you can find it for much cheaper in AliExpress than any official store. You can find them in AliExpress for 24€ here.
Best portable bluetooth outdoor and waterproof speakers
If you want to listen to music anywhere, it's best to choose a waterproof speaker that can hold up in any situation, and at AliExpress we've found several speakers with certified water and dust resistance. They're perfect to take to the beach, swimming pool or just using them in the bathroom while showering. You can find all the waterproof speakers in this link.
Mifa A10: An all-terrain loudspeaker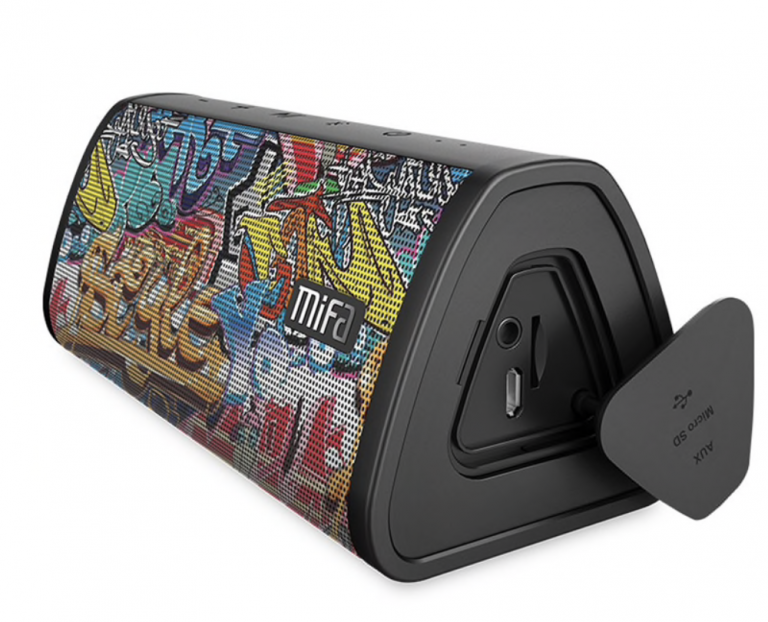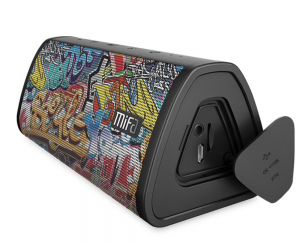 Mifa A10 – SHOP
If you're looking for an all-terrain speaker that can be used anywhere, the Mifa A10 is a good choice, and in fact it's the best-selling portable speaker in AliExpress, with more than 17,000 sales and 4.9 stars out of 5, we're not surprised,  it has very good features. You can find it by clicking here.
It offers a clear and complete sound thanks to its 2 loudspeakers of 5W and 40mm.  It is compatible with bluetooth 4.2 but can also play through an auxiliary cable or micro SD cards. It is resistant to water and dust (only spray water). It's a perfect outdoor speaker, and to top it off its pairing technology allows you to connect two speakers at the same time to create a well-synchronized 360-degree surround sound.
T2 subwoofer – Compact portable speaker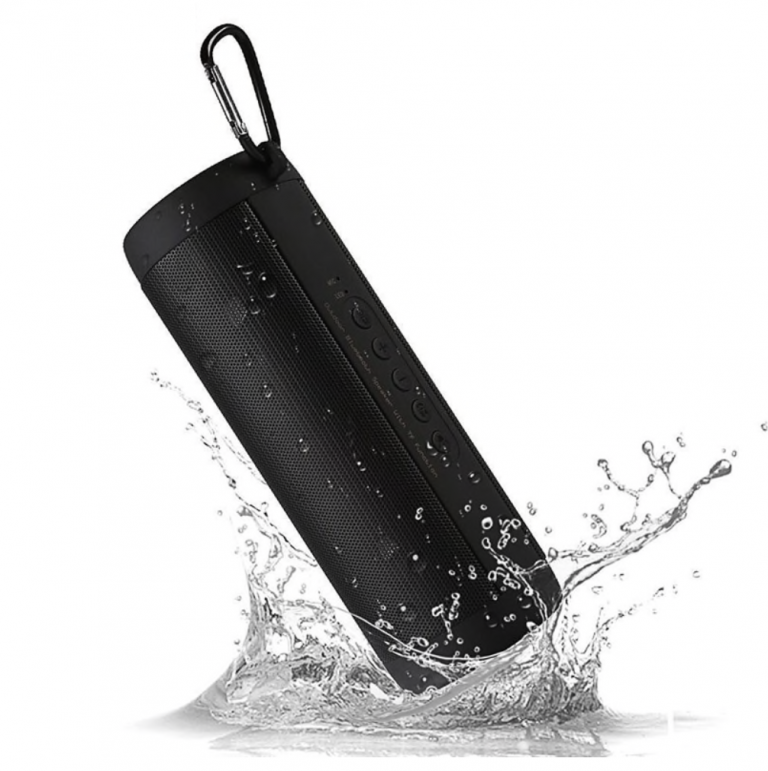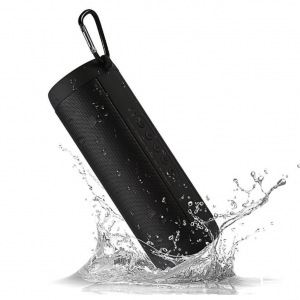 T2 Subwoofer – SHOP
Another highly successful waterproof speaker is the T2 model, which you can find in this search filtered by number of sales. It has half the power of the previous model, with 2.5W, but it can reach 95 decibels and its price is very good. Even so, it has everything you're looking for in a loudspeaker: built-in microphone, auxiliary cable connection, long-lasting battery, TF card slot and FM radio.
Portable Subwoofer – Portable waterproof speaker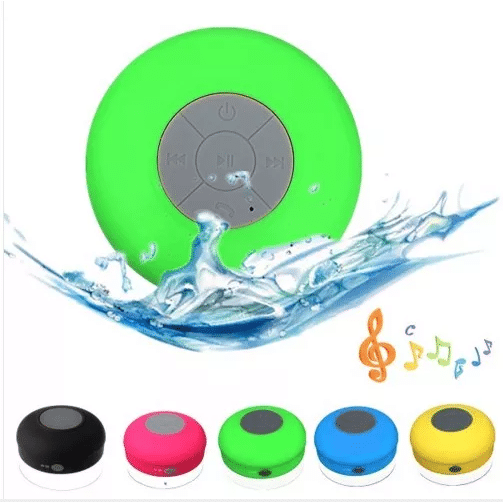 Speaker Box Subwoofer – SHOP
This speaker has very good reviews and is by far the best selling speaker in AliExpress, with almost eight thousand sales.
The Portable Subwoofer is water proof, so it's perfect for the shower or for the beach or an outing. It's completely wireless and features an integrated microphone that enables you to receive and make calls. Also, because it works with Bluetooth, you can control the music you play from up to 10 meters away.
It also features a suction cup so you can attach it to flat surfaces, such as your car window so you can use it hands-free… Honestly, this small waterproof speaker is perfect to take anywhere; the office, camping, a picnic, the beach, etc… A couple of AlixBlog readers have it and speak wonders of it.
It costs 6 euros and you can buy it here.
Smart Speaker / Home assistant with microphone, alternatives to Apple pod, Amazon Alexa, Google Home
The latest trend when buying electronics is to buy devices compatible with the latest voice control systems such as Apple Pod, Google Home or Amazon Alexa. In AliExpress we can find hundreds of devices compatible with these systems: lights, thermostats, plugs, cameras … And although you can't find the famous Google or Apple speakers, you can find speakers compatible with Alexa and other alternatives to these systems.
GGMM D6 self-powered portable speaker for Echo Dot Gen 2
All Alexa compatible speakers can be found at this link, however, as you will see, the most popular ones with the most sales are those of the brand GGMM. One of the most popular ones is the GGMM D6 model, compatible with the second generation Echo Dot. This way, we will be able to give voice Alexa the system that comes incorporated in the Echo Dot device. Just open the speaker, plug in your Amazon device and enjoy the new features without having to spend more on a new speaker.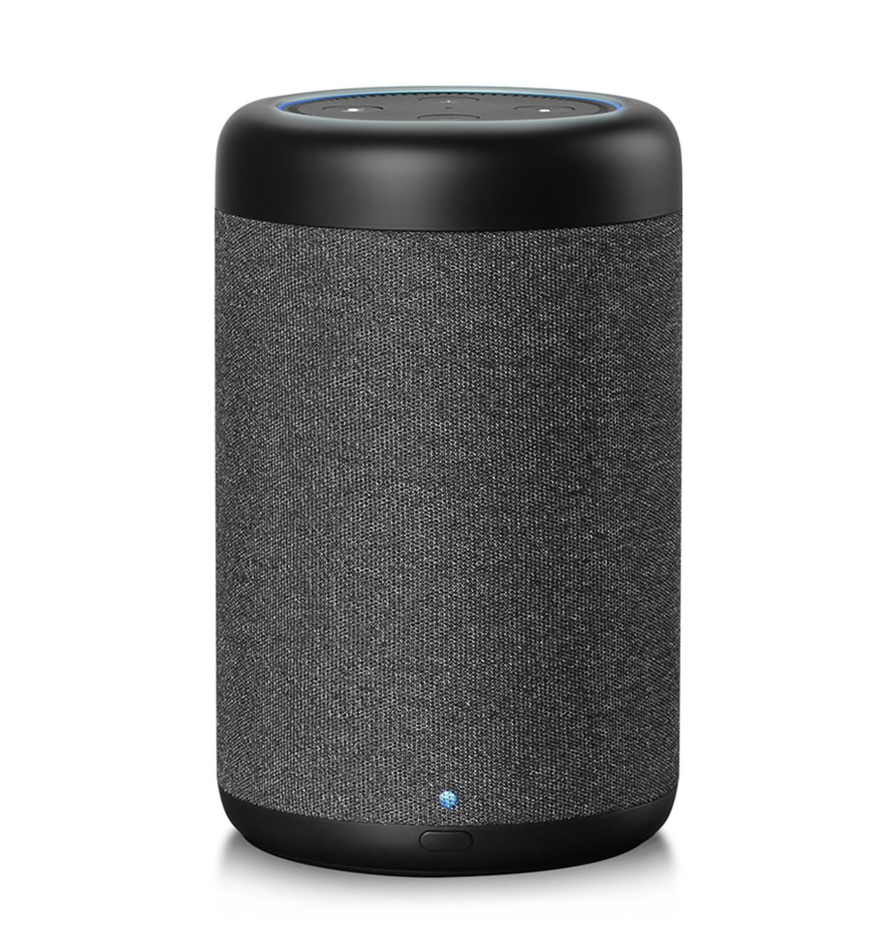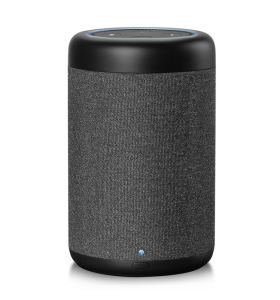 But within its wide variety of speakers, you will also find some models with Alexa integrated like the GGMM E5. You can find all the GGMM brand speakers here.
Xiaomi Smart Speakers
A good alternative to all these systems, especially if you have many Xiaomi devices, are the intelligent speakers this famous Chinese company makes. There are two different models, the Xiaomi Mi Ai Speaker or the Xiaomi Mi Ai Speaker Mini, a reduced version of the first one. We can ask them to check our calendar, the weather forecast, how traffic is or control all the devices included in the Xiaomi Smart Home system. The best of all? The price is very low, as you can see in this link.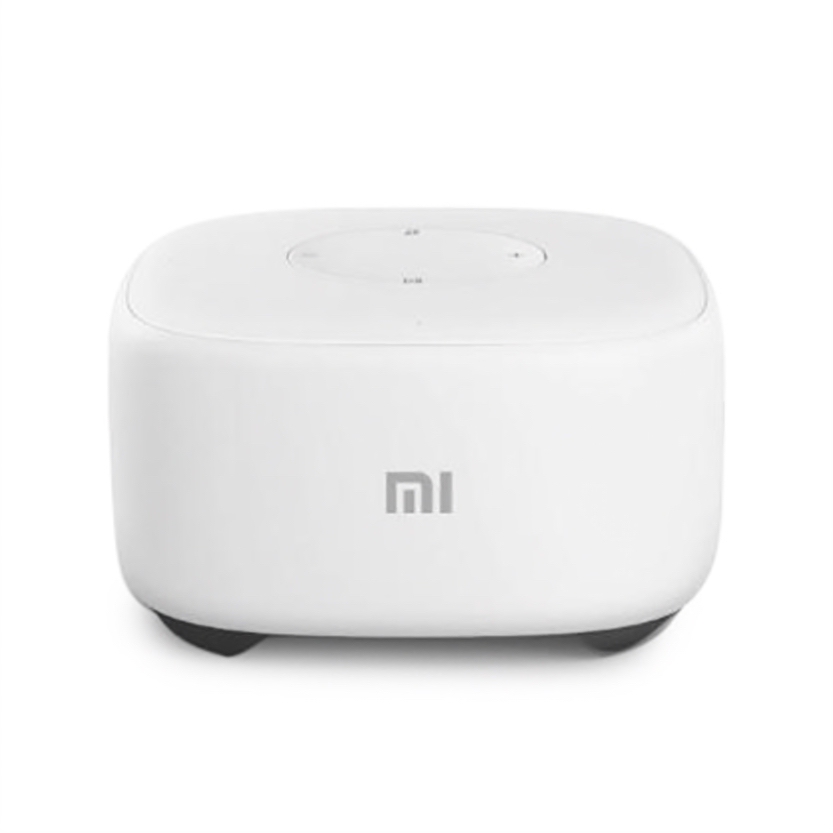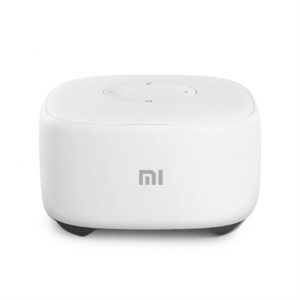 Wireless speakers with radio and alarm clock
If you need music to get your day off to a good start, or just want a wireless speaker for your room that can also work as an alarm clock, we've found all kinds of alarm speakers for less than 20 euros on this link.
Wireless speaker and battery – Radio / alarm / hands free for mobile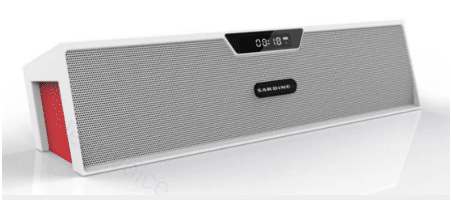 Wireless Speaker – SHOP
Here is another multipurpose speaker with great sales and reviews. This model has a hands-free system so, if you have it on your nightstand as an alarm clock, you'll also be able to use it to answer calls. Furthermore, the LCD screen lights up enabling you to clearly see the time at night.
This loudspeaker is also equipped with a rechargeable battery in case you decide to take it to a picnic. A great advantage of having a battery is that if there is a power outage, the device will not turn off and the alarm and time will not be reset.
As well as being wireless via Bluetooth, the system also features a remote control with a range of 15 to 30 meters. It's better quality than most other speakers in AliExpress, so it's a bit more expensive: about 30€. In any case, it's still a bargain, if you take into account that the same model (with a different brand name) sells for 55€ on Amazon: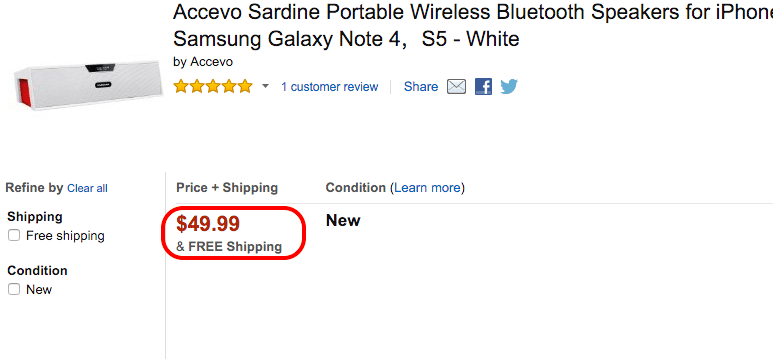 You can find in on AliExpress for 30€ here.
AEC BT501 – Nice and cheap alarm clock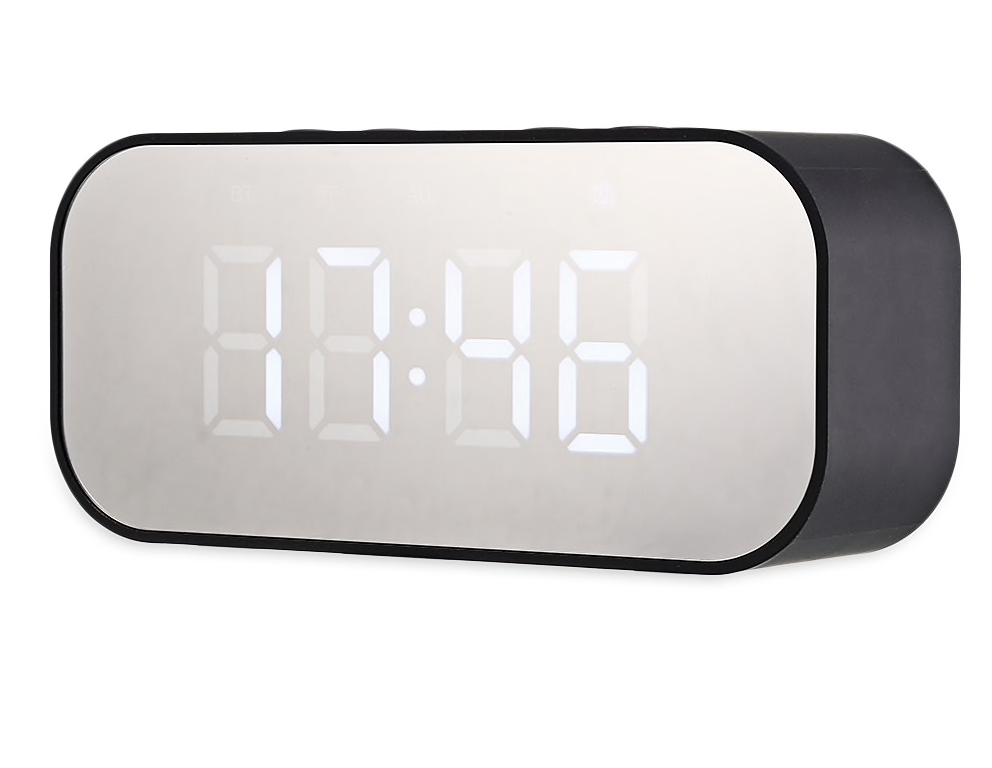 AEC BT501 – SHOP
This alarm loudspeaker is one of the best sellers of AliExpress, besides having good features it's very cheap. Not only can you play music via Bluetooth, your speakers have a great sound quality and a built-in microphone.
KR-8800 Touch NFC HIFI – Alarm clock speaker with FM Radio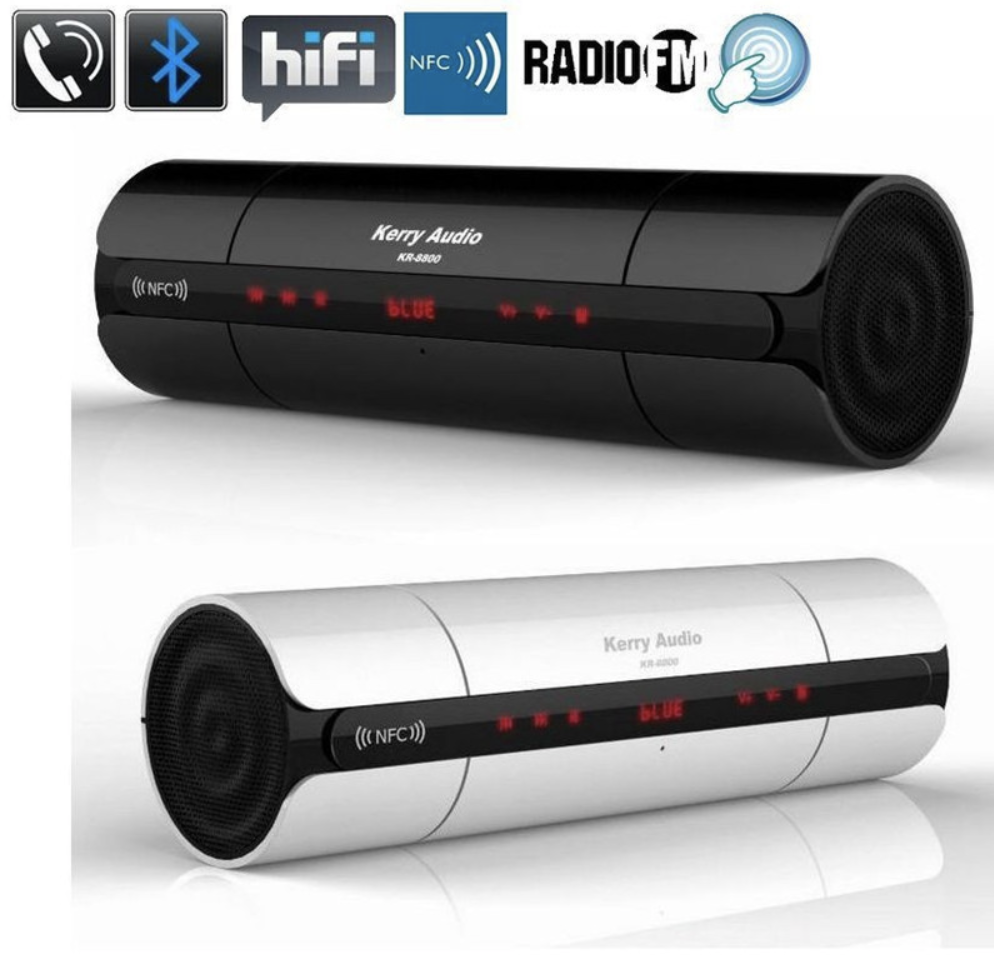 KR-8800 Touch – SHOP
But if you want a more complete alarm speaker we recommend this model. It has a clear sound of high quality and can play music through bluetooth, through its 3.5 mm jack cable or through NFC with compatible mobiles. Best of all, in addition to working as an alarm clock and loudspeaker, it also works as an FM radio. You can find it by clicking here.
Small / mini speakers
If these compact speakers seemed too big for you and you're looking for something smaller, AliExpress is the best place to find your ideal speaker. In this search you will find the smallest portable speakers of this famous website, although our favorites are the ones we'll show you now.
Mini Mobile Music – Compact Speakers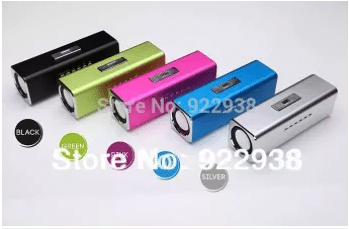 Mini Mobile Speaker – SHOP
These speakers are perfect to carry around in your bag or purse, not only because they are small, but because they also are made of metal (resistant to impacts). It features an FM radio and a USB card reader. It also has wifi, so you can stream music straight from your phone into your speaker. It's cheap and the shop offers free shipping. It's available in five different colors.
You can find them in AliExpress for 7€ here.
Best PC speakers
Although this article focuses on speakers for home music, you may be looking for some kind of speaker for your computer. AliExpress also has a lot of computer products, and you can find very cheap PC subwoofer speakers in this link.
Usb iKANOO Speaker – Speaker for portable computers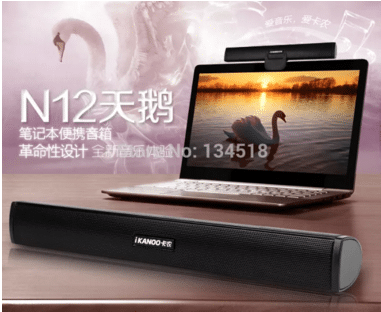 USB iKANOO Speaker – SHOP
If you have a computer and its sound is not powerful enough, we found a very useful one: its tab attaches to the side or top of the laptop amplifying its sound. It's available in a wide range of colors and receives energy and information via USB.
You can find it in AliExpress for 12€ here.
Beats by Dr Dre? More information? It's all in AlixBlog
Throughout the article we some analyzed very good alternatives from Chinese brands such as Bluedio, Anker or TronSmart, but I'm sure many of you are still thinking about Beats by Dr Dre products. At AlixBlog we've looked at almost every replica and cheap alternative to popular brands on AliExpress, so if you're thinking of buying a headset look at our articles on how to find Dr Dre Beats on AliExpress.
And if you want to stay up to date on the best discounts, remember to visit the main page of our blog frequently. Every week we upload new articles with the best deals and how to find bargains on AliExpress.
What do you think of these cheap AliExpress speakers? Don't hesitate to leave us a comment below, we love to read your comments and help you with your questions.