In this article we are going to talk about the different kinds of speakers you can find in AliExpress. We've made a list of the 5 most popular speakers in AliExpress, from the simplest models to the models with a wider range of features.
Best Speakers in AliExpress: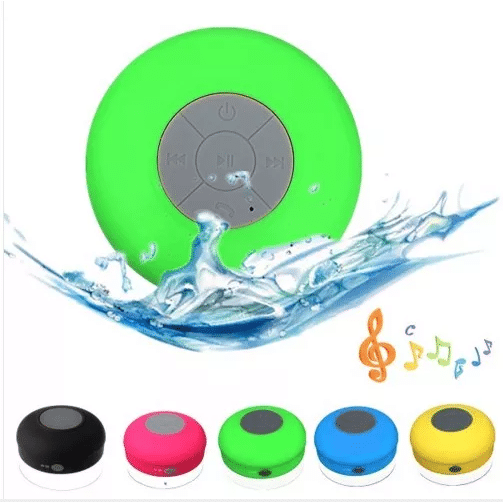 Speaker Box Subwoofer – SHOP
This speaker has very good reviews and is by far the best selling speaker in AliExpress, with almost eight thousand sales.
The Portable Subwoofer is water proof, so it's perfect for the shower or for the beach. It's completely wireless and features an integrated microphone that enables you to receive and make calls. Also, because it works with Bluetooth, you can control the music you play from up to 10 meters away.
It also features a suction cup so you can attach it to flat surfaces, such as your car window so you can use it hands-free… Honestly, this small waterproof speaker is perfect to take anywhere; the office, camping, the beach, etc… A couple of AlixBlog readers have it and speak wonders of it.
It costs 6 euros and you can buy it here.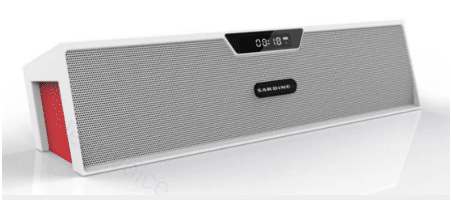 Wireless Speaker – SHOP
Here is another multipurpose speaker with great sales and reviews. This model has a hands-free system so, if you have it on your nightstand as an alarm clock, you'll also be able to use it to answer calls. Furthermore, the LCD screen lights up enabling you to clearly see the time at night.
As well as being wireless via Bluetooth, the system also features a remote control with a reach of 15 to 30 meters. It's better quality than most other speakers in AliExpress, so it's a bit more expensive: about 30€. In any case, it's still a bargain, if you take into account that the same model (with a different brand name) sells for 50€ on Amazon: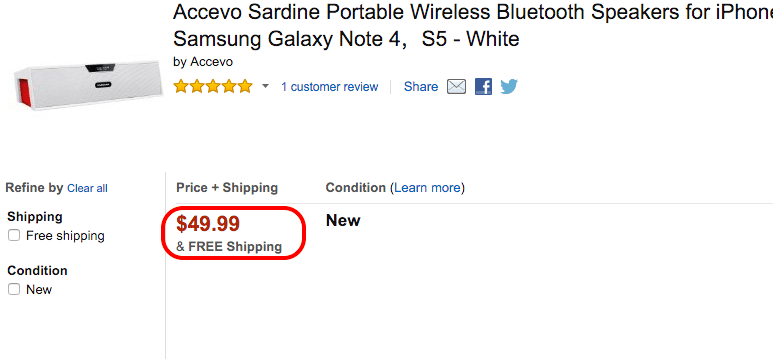 You can find in on AliExpress for 30€ here.
3 – Bluedio Hurricane – 3D surround stereo (sent from Spain)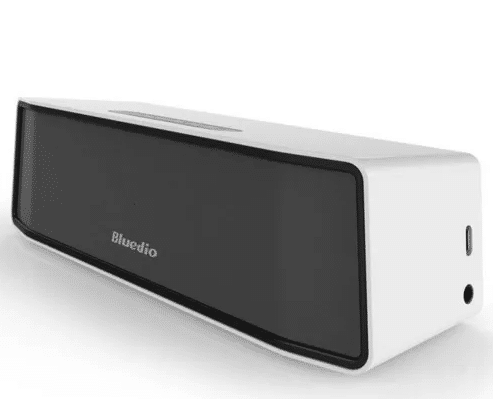 Bluedio Hurricane – SHOP
Considering the kind of output we are talking about here, these speakers are a real bargain. They don't have as many features as the two previous models but, according to AliExpress customers, they do have the best sound quality.
It has a Bluetooth system that allows you to control the speaker with a phone or a tablet, and can also be connected to a computer. Nonetheless one of the biggest advantages of this speaker is that it's shipped from Spain, so if you are in Europe, shipping time will be much shorter.
Bluedio might not be a world renown brand, but given its price and quality, it's becoming quite the hit in AliExpress. Furthermore, you can find it for much cheaper in AliExpress than any official store.
You can find them in AliExpress for 24€ here.
4 – Usb iKANOO Speaker – speaker for portable computers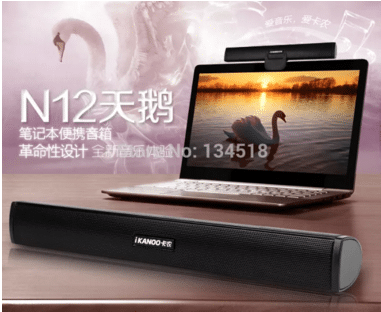 USB iKANOO Speaker – SHOP
Here is a very useful speaker for laptops: its tab attaches to the side or top of the laptop amplifying its sound. It's available in a wide range of colors and receives energy and information via USB.
You can find it in AliExpress for 12€ here.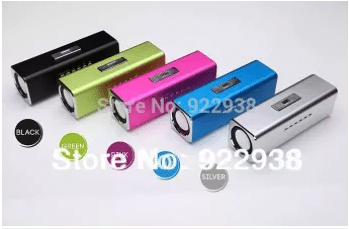 Mini Mobile Speaker – SHOP
These speakers are perfect to carry around in your bag or purse, and not only because they are small, but because they are made of metal (resistant to impacts). It features an FM radio and a USB card reader. It also has wifi, so you can stream music straight from your phone into your speaker. It's cheap and the shop offers free shipping. It's available in five different colors.
You can find them in AliExpress for 7€ here.
Beats by Dr. Dre?
If you're also looking for earphones, make sure you take a look at our article on Dr Dre Beats in AliExpress.