Today we will talk about WiFi repeaters or extenders. These devices have the potential to greatly improve your quality of life, as they can get your WiFi signal to reach the most remote places in your home. Think about it! Wouldn't you like to be able to watch your favorite series online from anywhere in the house without having to worry about the signal strength of your wireless router? If the answer is yes, we invite you to continue reading. Here at AlixBlog we will tell you what WiFi repeaters are, what you can achieve with them, and how you can buy a good quality one at the best price on AliExpress. If you want to check them right now, take a look at these search results, filtered by best sellers on the website.
A WiFi signal repeater will give you the best connection quality at a great price!
As laws of physics dictate, a WiFi signal loses its strength as the distance from its point of origin increases. This means that if the Internet company installer has placed our wireless router in the kitchen or dining room, it is highly likely that this signal will not reach the outside of the garden or, even, our own room. Fortunately, there is a device that will allow us to enjoy a reliable WiFi connection throughout the house: the WiFi signal repeater.
What is and how does a WiFi signal repeater work?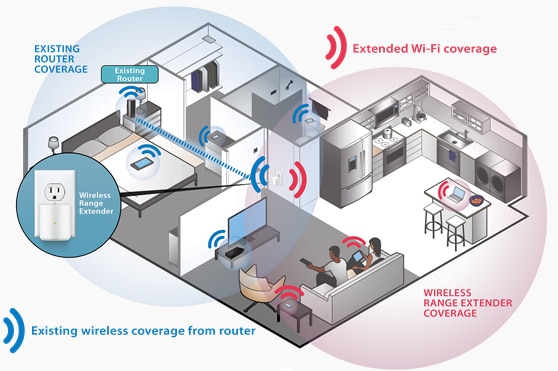 In simple terms, a WiFi repeater is a device that is responsible for increasing the distance that the signal from a wireless router reaches. This device works as an intermediary when the distance between the router and the computer is too great. The repeater relays the data and enables both devices to communicate with each other. By doing this, a WiFi signal repeater allows you to have a good internet connection even in places far from the router, allowing you to have a reliable internet connection no matter where you are in the house.
Is a WiFi repeater the same as a WiFi signal booster?
Although at first, a WiFi repeater and a WiFi signal amplifier were different things -if we make a comparison we could say that the first one simply extends the signal while the second increases the power-, today it is very common for these two designations to be used in an undifferentiated way. In many cases, the gadgets available on the market include both functions.
Which are the types of Wifi repeaters?
There are several types of WiFi repeaters or extenders, with different technologies. Keep reading so you can know which one suits your needs better.
A – Wireless WiFi repeaters
It is one of the most practical and economical options to improve our home network. Consists of a small plugged device that we can pair with our router from an application. The only limitation is that the repeater has to be within the area of ​​use of the main WiFi in order to broadcast its own network later.
It is possible to use two or more to make a more extensive network, and it even allows us to make a clone of the main network; this way, our devices will always automatically reconnect to the receiver that has the most powerful signal.
We will see that there are versions with many or fewer antennas, this will determine the strength of the signal. It is also important if it works with 2.4 gHz networks or if it combines it with the 5 gHz. The main drawback is that each receiver occupies a plug and that they are not very pleasing aesthetically.
B – PLC
Also known as Powerlink Connect. It is a technology that has been around for a few years. It functions passing the internet signal through the electrical installation. A receiver is put in a socket and it is physically connected to the router through an RJ45 port; also, at another point in the house another receiver is connected, and there is where we connect the network cable to the device.
There are different types, some of the receivers have several RJ45 ports to connect a TV, game console, or computer. Other more modern also integrate a Wifi transmitter and we can also use several at the same time.
The downside is that they are more expensive than regular repeaters, and they cost more depending on the power. But the main disadvantage is that they are affected by electrical disturbances produced by transformers, vacuum cleaners, microwaves, or hair dryers. The other drawback is that all the PLCs have to be in the same electrical phase, if the phases are different, it will not work.
C – Router
It is what we all have at home to be able to use the internet, but often we are not satisfied because companies usually give pretty basic devices. But we can use a router connected to our main equipment and also use some others that will give us better wireless connectivity.
This will end up working as a high-power repeater that we can use for a long time, or if we are a bit handy we can replace the main router with the Internet company's one. It is important to look at which Wi-Fi networks the router that we are going to buy works with, how many ports it has, and if it has special characteristics such as being able to connect a hard disk to make backup copies or manage printers.
D – Repeaters network
This is possibly the most expensive option we have mentioned so far, it is a set of high-power repeaters that act as a large network and allow us to improve connectivity in multi-story buildings, in very large spaces, or in places with many walls.
You could try to simulate something similar through regular repeaters, but they do not usually have the same power, and the automatic management software is what makes this kind of repeaters a really interesting product. We only have to connect the devices and enjoy the benefits.
Most Popular WiFi Repeaters On The Market – Should I Invest In A TP Link AC750?
It is true that some brands like TP Link, Cisco, Asus, Netgear, or Belkin make very good WiFi signal repeaters (like the well-known Belkin N300). Unfortunately, it is also true that their models are not economic at all. But there are other powerful WiFi repeaters of excellent quality made in China, at a much better price. Keep reading, we will tell you about the best Chinese WiFi signal repeaters available on AliExpress.
The best brands of Wi-Fi routers and repeaters available on AliExpress
Within the world of WiFi signal amplifiers, routers or PLC there are many brands. Some of them have names that are recognizable by everyone; and there are also Chinese brands, perhaps not as popular but with good quality as well. They all have a wide variety of prices, due to different characteristics that we will analyze later on.
We will try to clear doubts about brands that you already know, and we will see what their specialties are. We also want you to discover other brands that may not be so common, but that have excellent features and benefits that could have been seen as unattainable (depending on which pockets), but that are now accessible.
1 – TP-Link: Experience and high quality
Chinese company TP-Link is the leader in Wi-Fi devices in the world, its experience and prestige have been achieved after many years of producing devices of very good quality and performance.
They are pioneers in Wifi repeaters, Plc and routers. In addition to covering the whole wide range of solutions to improve networks, their equipment is very competitively priced. And these two concepts combined are the main cause of its success, since it is easy and affordable to enter its ecosystem and expand it over time when more features are needed.
Another factor to take into account is that being such a large company it has good international support and all its software is translated into multiple languages. From the following link, you can see different offers on AliExpress for this brand.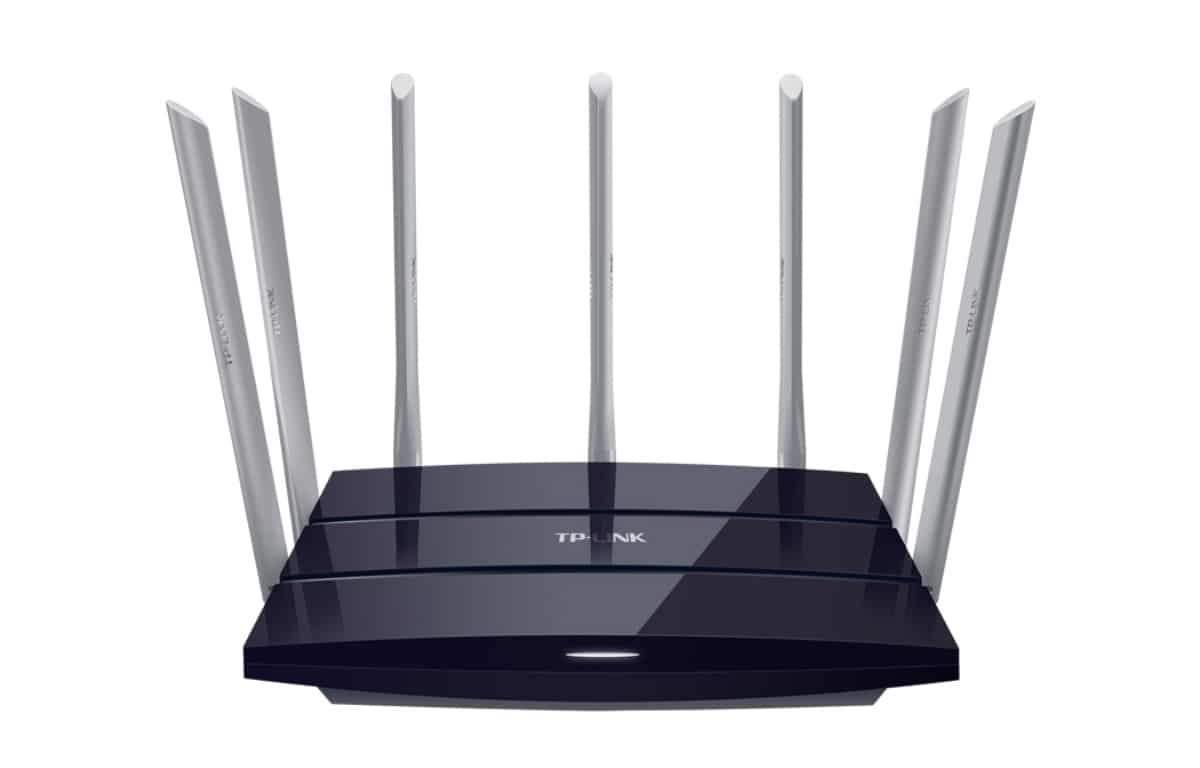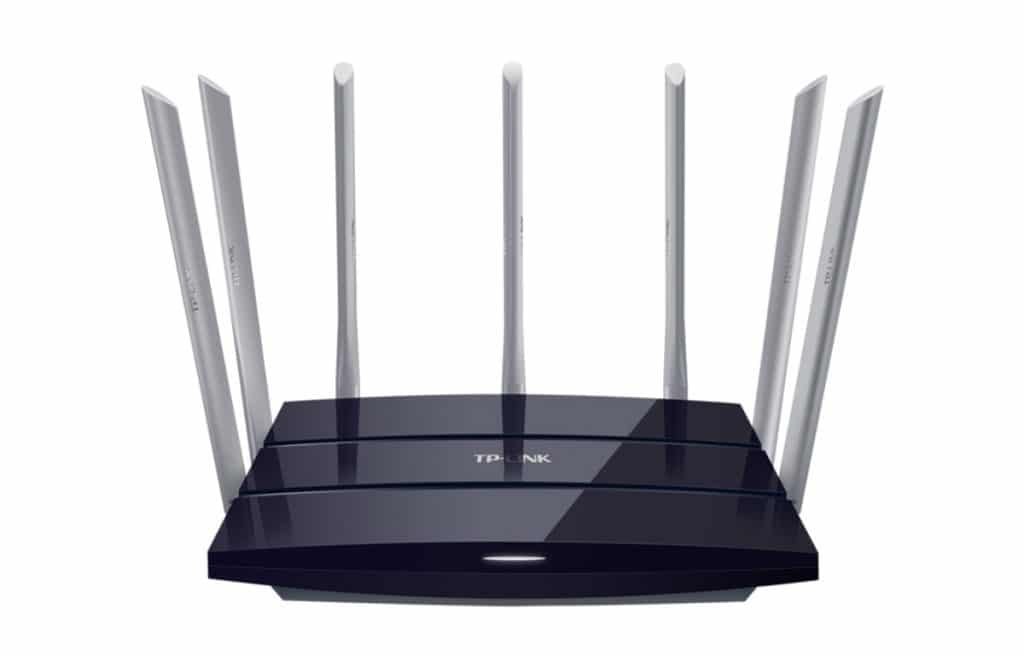 2 – Comfast: Not at all unpopular among companies and businesses
Comfast is a company whose products have a large presence on AliExpress, all of them related to the improvement of Wi-Fi networks, PLC network repeaters, and routers. This company has a great reputation because apart from producing equipment for private clients, they are also specialists in servers and repeaters for businesses. Some of their most demanded equipment can be seen in hotels, shops, function rooms, and stadiums. Although these equipment are designed for large surfaces, we can also place them in homes since their range of action is much higher.
Another advantage of the company is that their prices are very affordable, within a medium budget. So whether we need simpler equipment or much more powerful equipment, Comfast is an option to consider both for price and quality. Besides, its international multi-platform support is easy to use and its content is in several languages.
From this link, you can find different sellers who offer their products on AliExpress.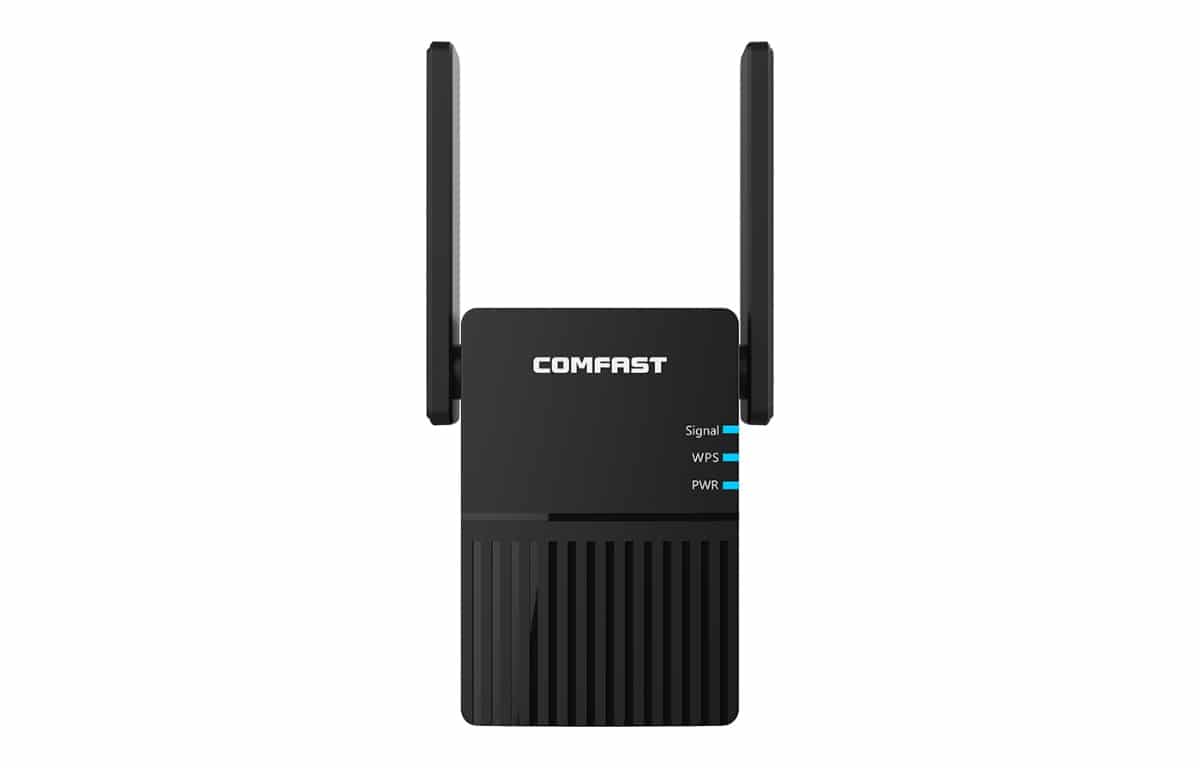 3 – Edup: Many years of experience
Edup is a Chinese company that originally started producing network cards and wifi antennas for computers. With this acquired experience and the good results they have summed over the years, they have started to produce signal enhancement equipment for domestic use and at a really affordable price.
Their specialty, apart from routers, are all kinds of connectors that can be implemented in old equipment to improve connectivity. If you want to connect to the internet from any device, they probably can make it possible.
If we have to put any fault to this brand, it would be that they value effectiveness more than aesthetics. By clicking this link you will find multiple vendors who sell their equipment.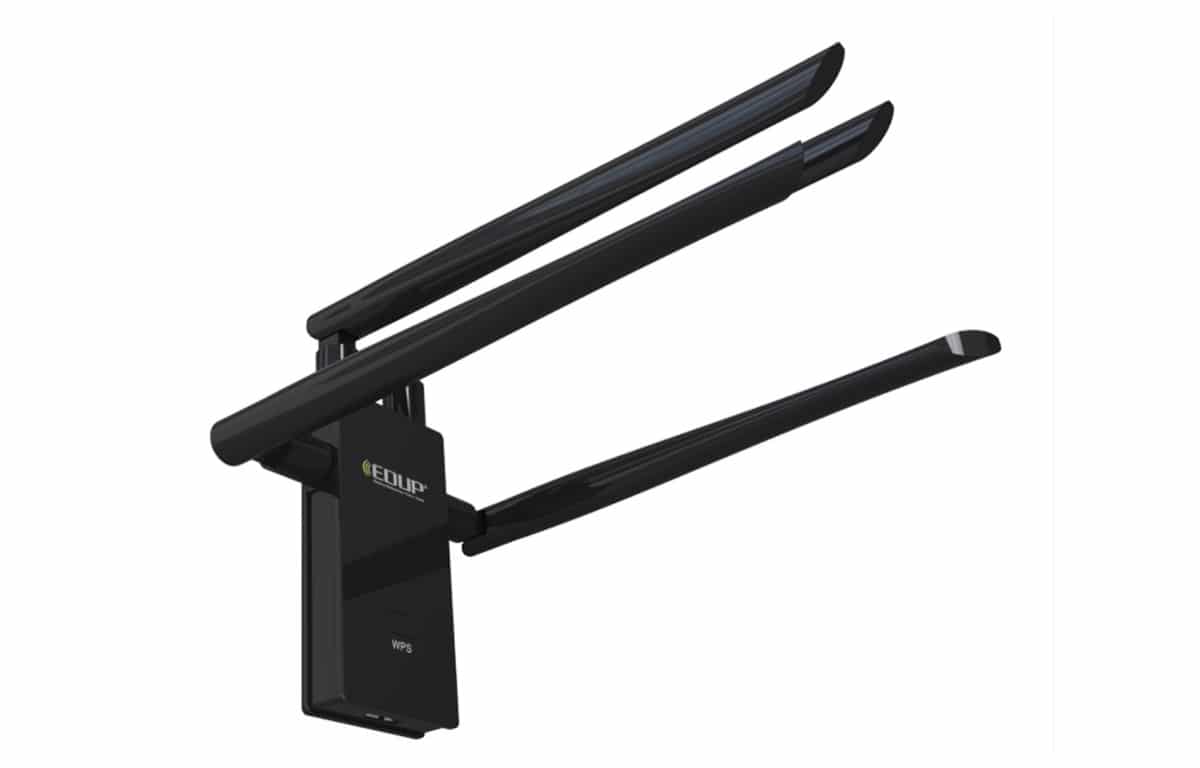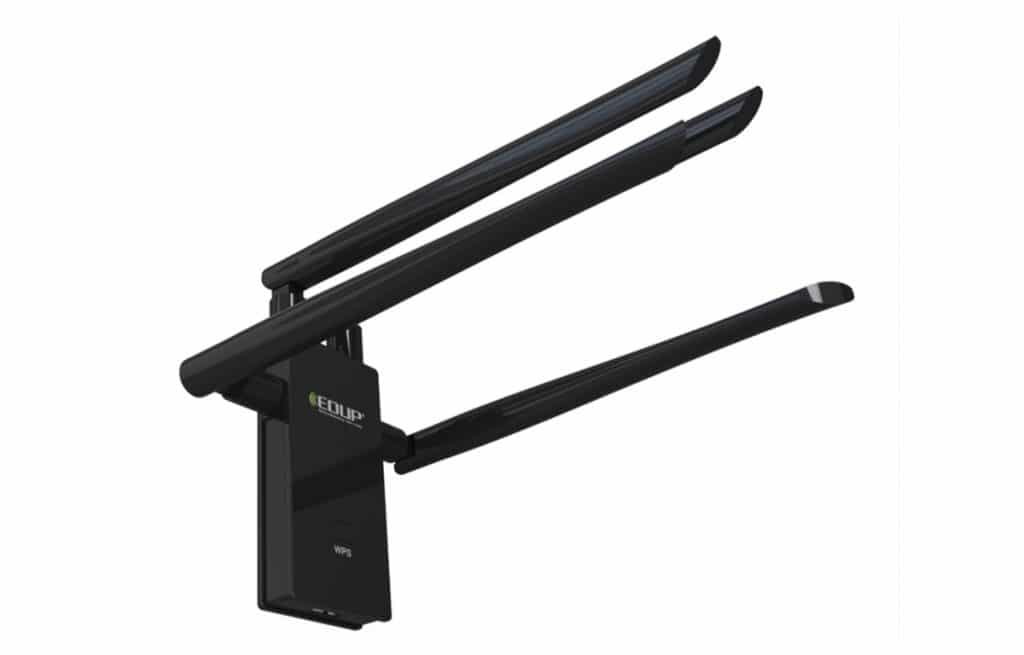 4 – Huawei: Pioneers in 5G and experts in telecommunications
The Chinese company Huawei is one of the pioneers in telecommunications worldwide.
In recent years they have gained even more popularity with their mobile phones, and along with this, they have been improving all their connectivity services. Currently, some of their star products are 5G routers, which allow us to have high speed at home without prior installation, just by putting a sim card with 5G service connectivity. This way we can enjoy this speed anywhere with these comfortable routers.
Huawei's equipment is within an upper-middle-range, but its features and the fact of being able to enjoy cutting-edge technologies are worth it. In this link, you can see all the articles we have been talking about.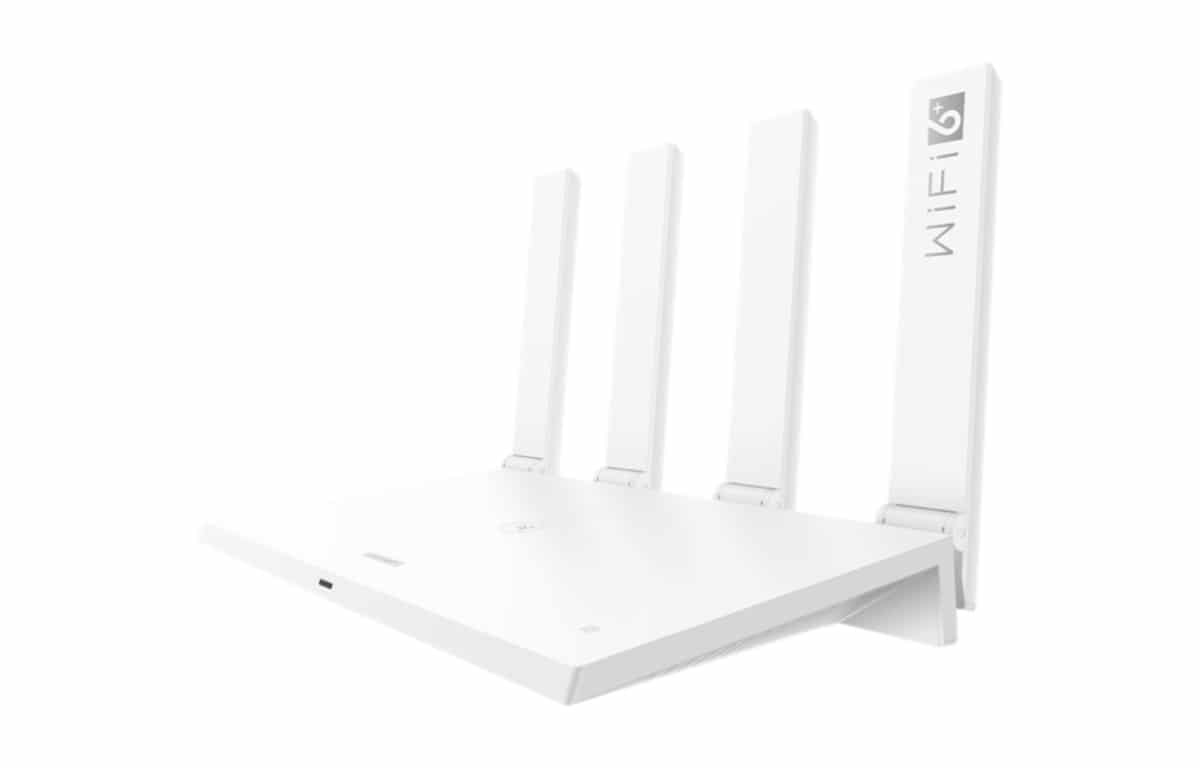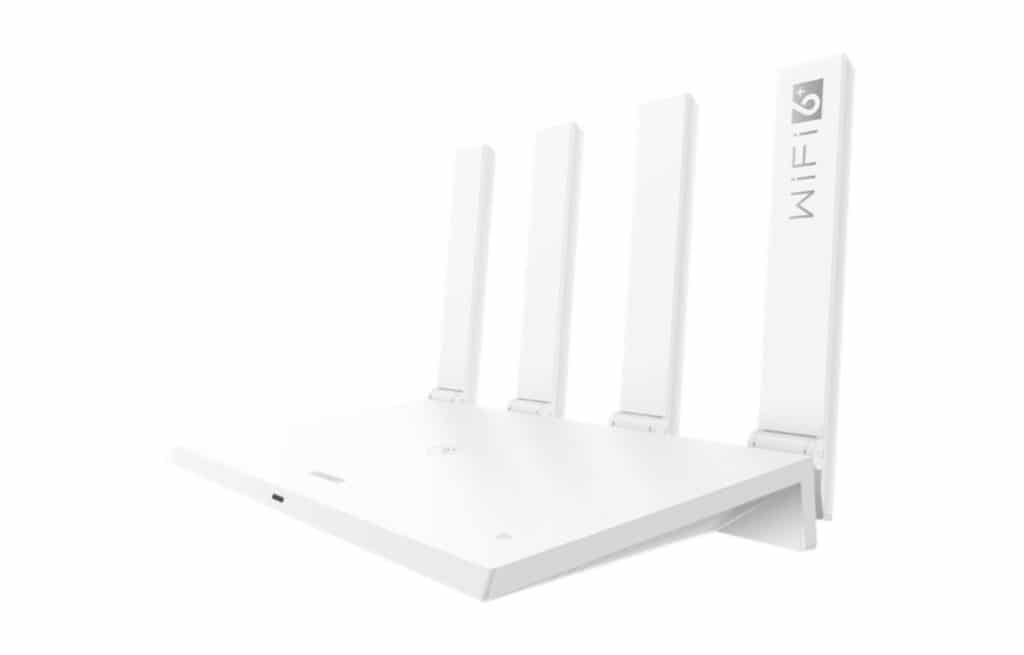 5 – Tenda: Great catalog at a good price
Tenda is a brand that sells telecommunication items, both its own and those of other smaller companies in China. They act as manufacturers and as distributors, and their catalog is immense since it has routers, Plcs, Switches, repeaters in Mayan Wifi, external network cards … etc.
Besides, their prices are very competitive and the results are not disappointing at all. It is a brand to keep in mind and that in the next few years may end up becoming another super company like Tp-Link.
Something important about their products is that they have a neat aesthetic, and it is something that we tend to value as part of the decoration of our home. In this link, you can check different articles of the company.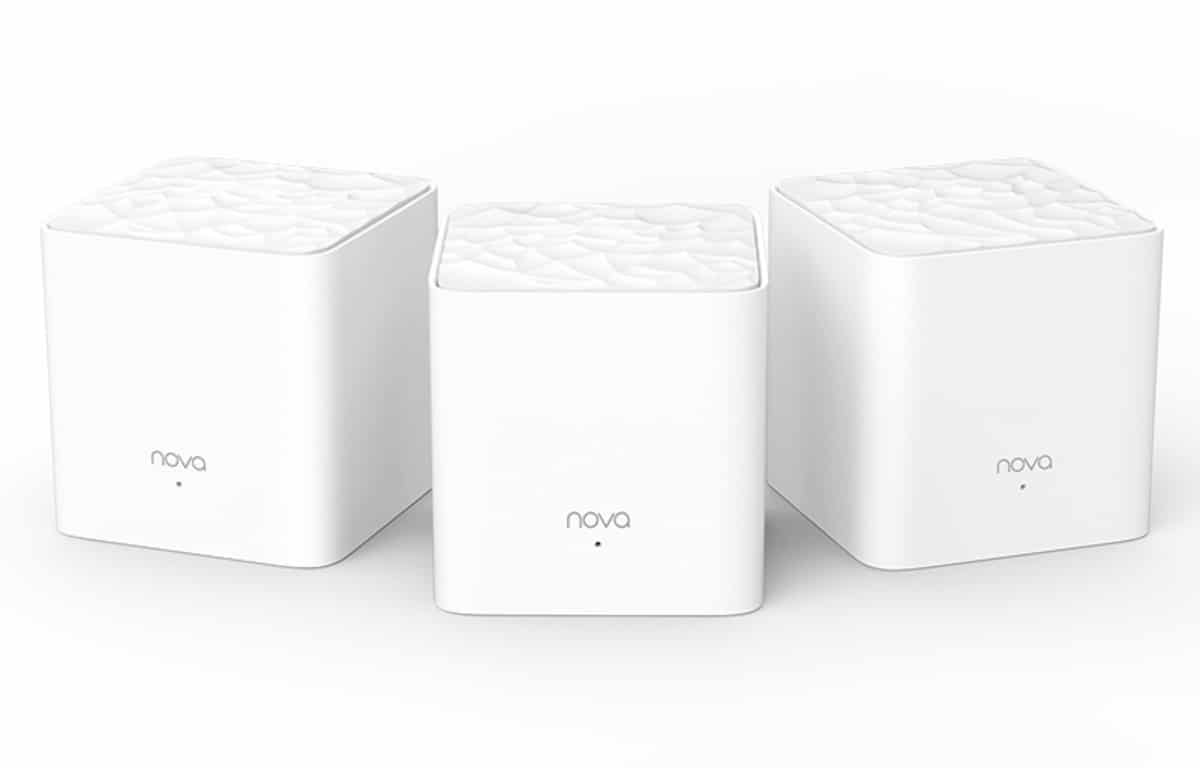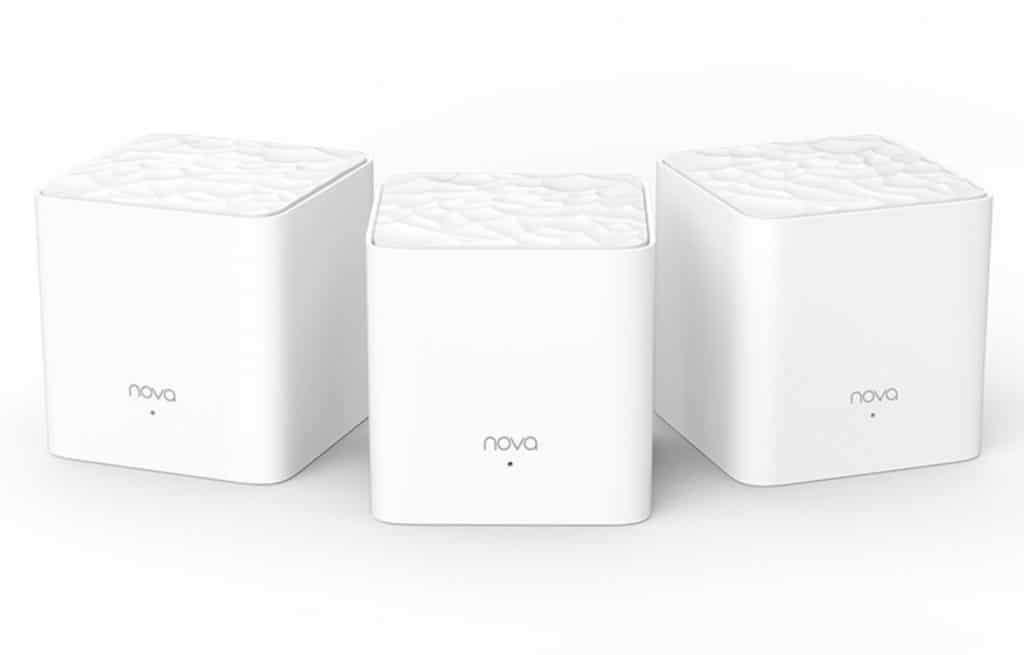 6 – Xiaomi: Simple and renowned solutions.
Is another dominating electronics company in China. It has accustomed us to always offering practical and simple solutions at an affordable price. Xiaomi has been expanding its catalog in the last year with powerful routers and improving its Wi-Fi repeaters.
Its strength, apart from the economic, is the absolute integration and translation for the international market, and that we can find technical support in our own countries if we have any type of incident.
Besides, the aesthetics in all the products is very elegant and surpasses the rest of its competitors with a finish that leaves no one indifferent. In this link, you will find different stores that sell these articles.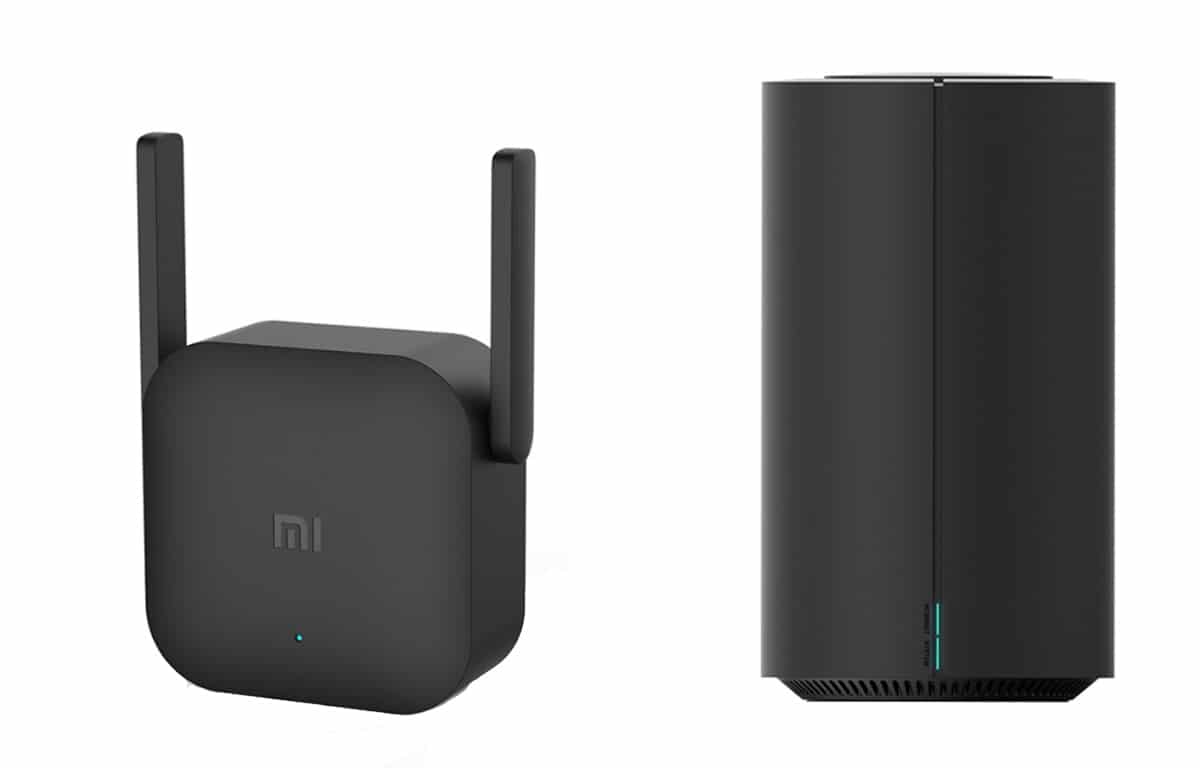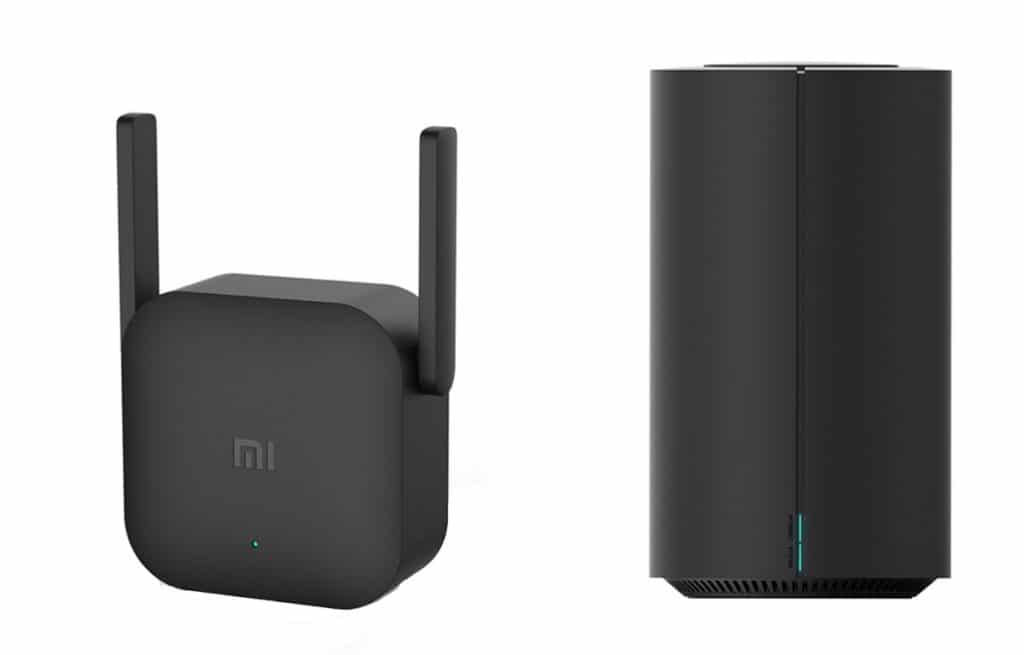 7 – Wavlink:
Multi-brand at low cost
Another Chinese brand that sells its own products and those of other less popular merchants. Wavlink, even though specializes in improving the use of networks, also sells a wide variety of computer products.
They have a very extensive catalog with which can satisfy all customers since they have different ranges of quality and price. If you don't want to spend a lot, don't miss the chance to see all their products in this link.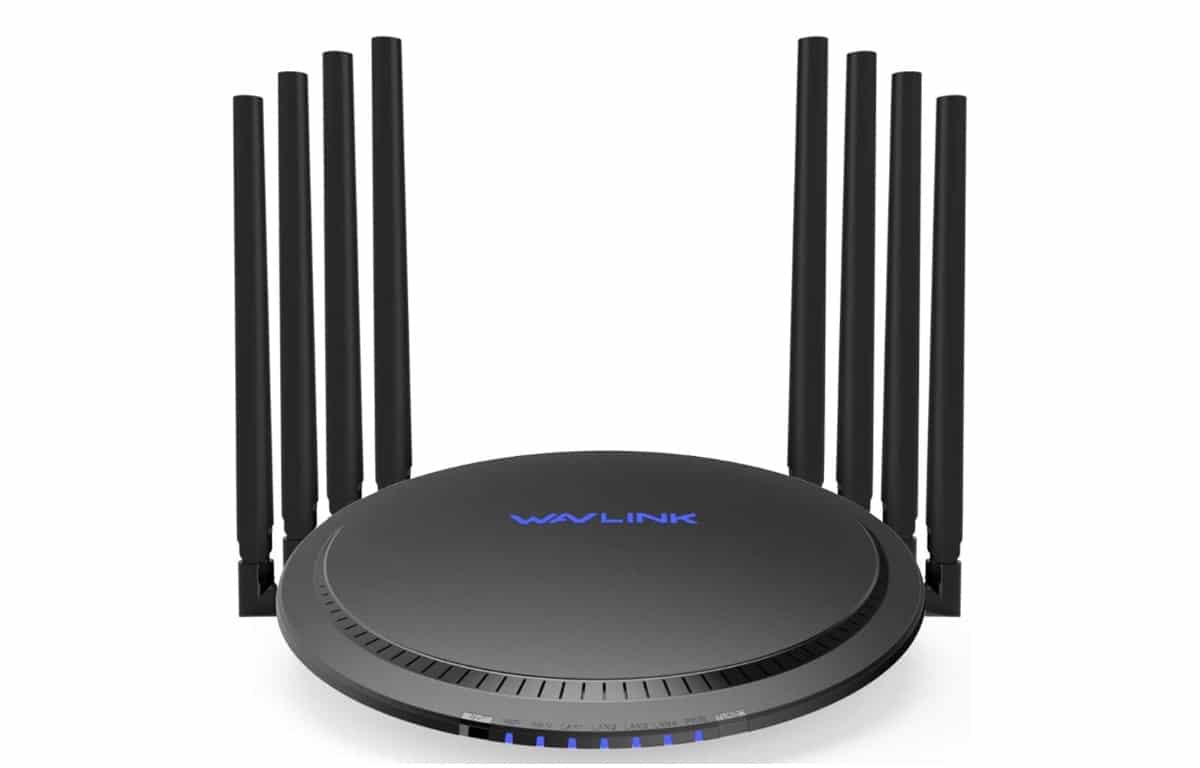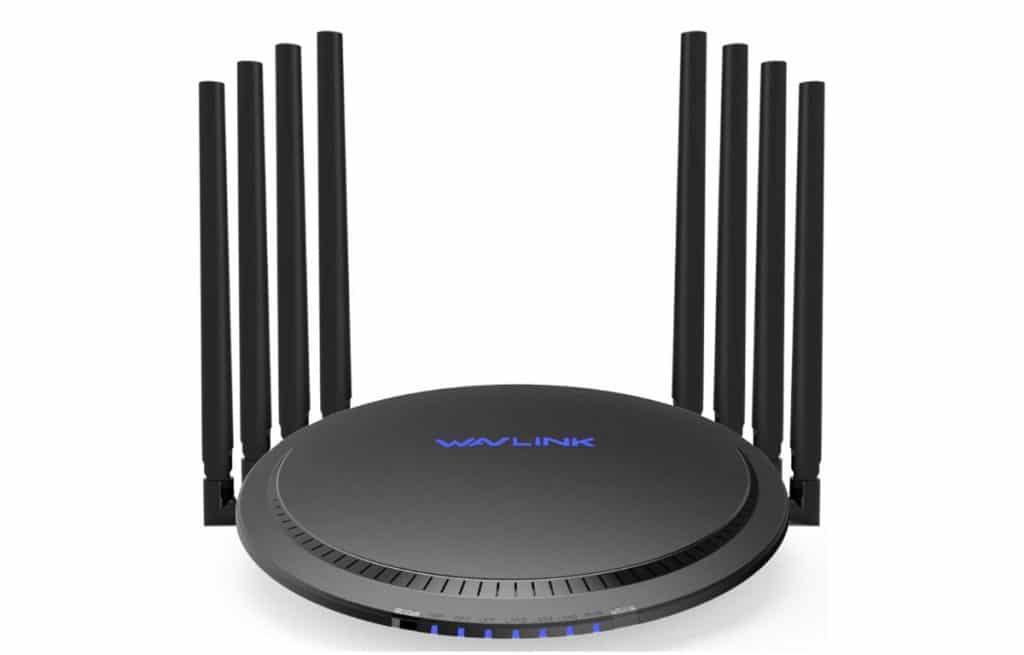 Didn't you like any of these WiFi repeaters? Don't worry! AliExpress has a lot of alternatives!
If none of these options have convinced you, you can always do a search on AliExpress and choose the wireless WiFi repeater that you like the most. Simply type "wifi repeaters" in the search engine and for sure you will find an economic, good quality product perfect for you.
3 alternatives from Chinese brands available at the best price on AliExpress
Gooweel Mini WiFi Router – Yes, that's right. We are cheating a bit. Actually, this is not simply a WiFi signal repeater, but it also has some features that bring it closer to routers. However, this is a very good quality device. The truth is that it is not easy to find a similar one at a better price. So if it is good, economic and also has better features… Why not purchasing it?
WiFi Repeater Made by Ebamaz – This repeater, made 100% in China, is ideal for those who do not want to complicate their lives: it is good, cheap, powerful and easy to use. What more could you want?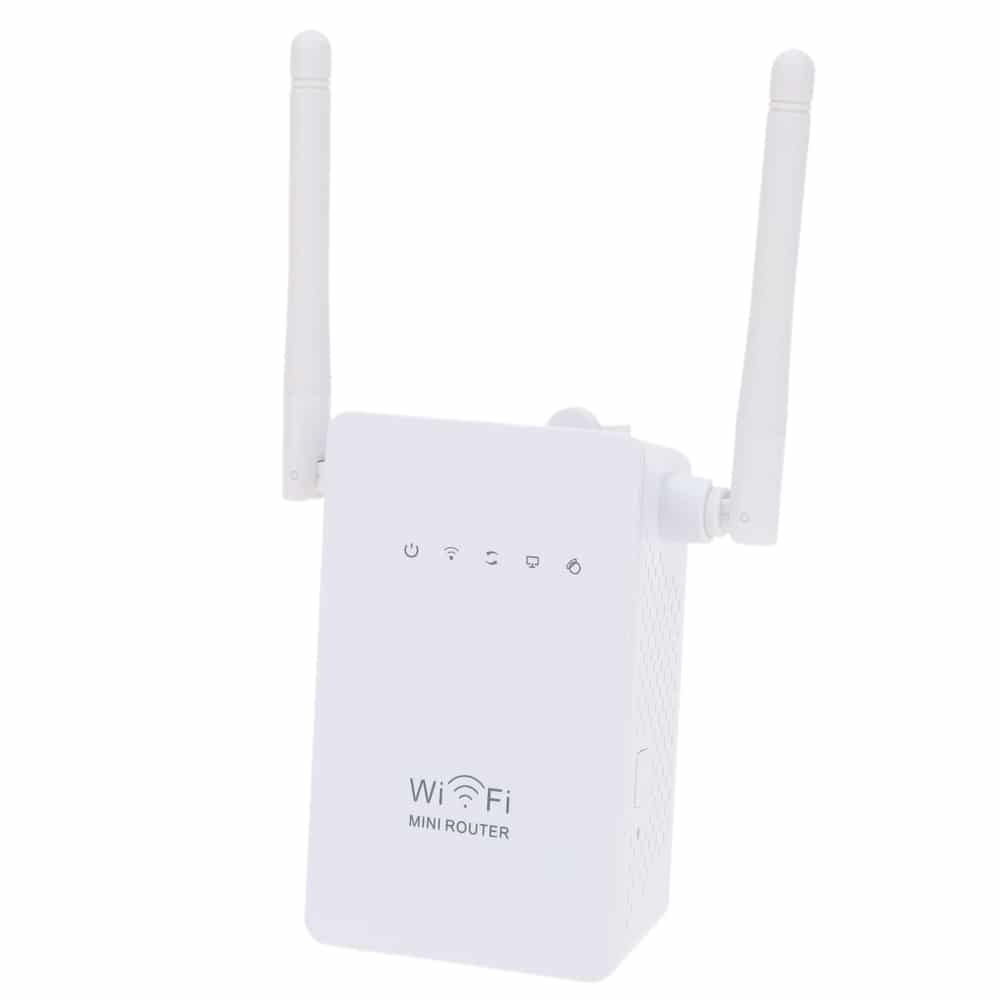 WiFi Repeater Made by Ebamaz – This repeater, made 100% in China, is ideal for those who prefer things simpler: it is good-quality, economic, powerful, and easy to use. Could you ask for more?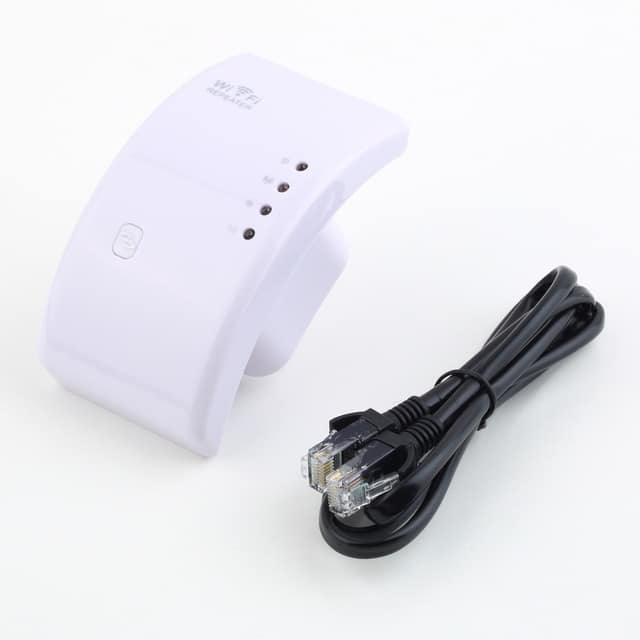 Fornorm WiFi signal repeater – Based on users' feedback, this device seems to have one of the best quality/price ratios on the market. This long-range WiFi repeater has one of the highest transmission speeds you can find and is really low-priced. It is possibly the best repeater that can be found at that price.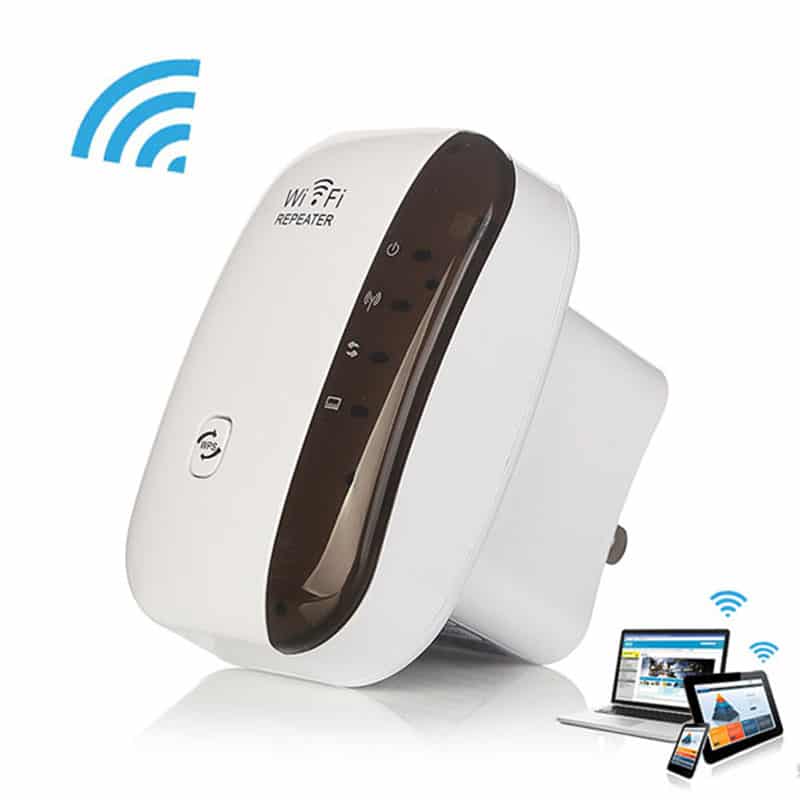 Which are the best sellers of WiFi repeaters on AliExpress?
There are a lot of highly rated sellers on AliExpress that specialize in electronics. These products include WiFi modems, routers, and repeaters. Among these sellers are:
T-Best Wholesales Outlet – Here you can buy all kinds of electronic items, from mobile phones to helmets, cameras and, of course, WiFi repeaters.
Xiaomi Smart Technology – What can you say about this seller? It is one of the official sellers of this Chinese tech titan. Here you can find many of those excellent quality products that Xiaomi has us used to.
Shen Zhen – This vendor specializes in networking related products and always offers good prices and even better quality. Modems, Wifi amplifiers, wireless routers, adapters, etc. If you need to install or upgrade a network, this is the ideal site for you.
Some recommendations when buying on AliExpress
Obviously, we want your AliExpress shopping experience to be a good one. That is why we always recommend that, when buying online, you have some things in mind:
1. Pay attention to the seller's reputation. It is true that there are many low-rated sellers who are trustworthy and offer very good quality items. However, buying a product from a highly rated seller is always the safest option. If you want to know more about this topic, we recommend that you read our article on the reputation of sellers.
2. Take some time to read buyer reviews. Even the best salesperson may occasionally offer a substandard product. The experience of other buyers will help you avoid an unpleasant surprise.
3. Never buy something unless you are sure that it is exactly the product you are looking for. If you have any questions, contact the seller and ask for the information you need to make your decision.
If you have any questions, don't forget to check our Essential Buyers Guide for AliExpress. There you will find many useful tips and tricks when making your purchases.
Is it safe to buy routers and WiFi repeaters on AliExpress? Which guarantees do they offer? Is it easy to return the product if I am not satisfied with it?
AliExpress guarantee is usually for a year when buying with shipping from China. In case you want to make a return, it is important to note that if you don't like the product, you can return it by paying the cost of shipping to China, except for those sellers and countries policies that offer free returns during the first 15 days.
After all, which WiFi signal repeater should I buy?
The truth is, these last three Chinese WiFi repeaters are of very high-quality. However, if we have to choose one, we believe that the model offered by Xiaomi is the best option. It is a good, economical and practical product. Besides, it is quite powerful, its design is very elegant and its app is compatible with iOS and Android. Without a doubt, one of the best wireless WiFi repeaters available on AliExpress.
Which one would you like to purchase? Please leave your comments and also, if you like, you can tell us about any WiFi repeater from Chinese brands that we might have forgotten in this article.