Today, thanks to the evolution of technology, improving the appearance of our skin at home is becoming easier. Many brands have decided to bring the machines that were used in beauty centers closer together and have adapted them to perform facial treatments at home. In our blog, we have told you about many of these products, but since we know that Xiaomi has become one of your favorite brands, we have collected their best facial beauty products and we explain how to find them cheaper on AliExpress.
Top 10 Xiaomi facial beauty gadgets on AliExpress
You probably know some of the following devices, but there are others that are truly unknown and have very interesting features. As you know, Xiaomi has several sub-brands and some of them have specialized in this type of gadgets that promise to improve our skin comfortably at home. We show you all below.
InFace Xiaomi Facial Cleaning Brush
Without a doubt, the most successful product is the Xiaomi Inface facial cleansing brush.. This is a cheaper version of the Foreo-style facial brushes, which cleanses your skin with sonic vibration. This medical-grade silicone brush features 3 cleaning modes and can be easily cleaned underwater thanks to its IPX7 waterproof finish. You can find the latest version by clicking here.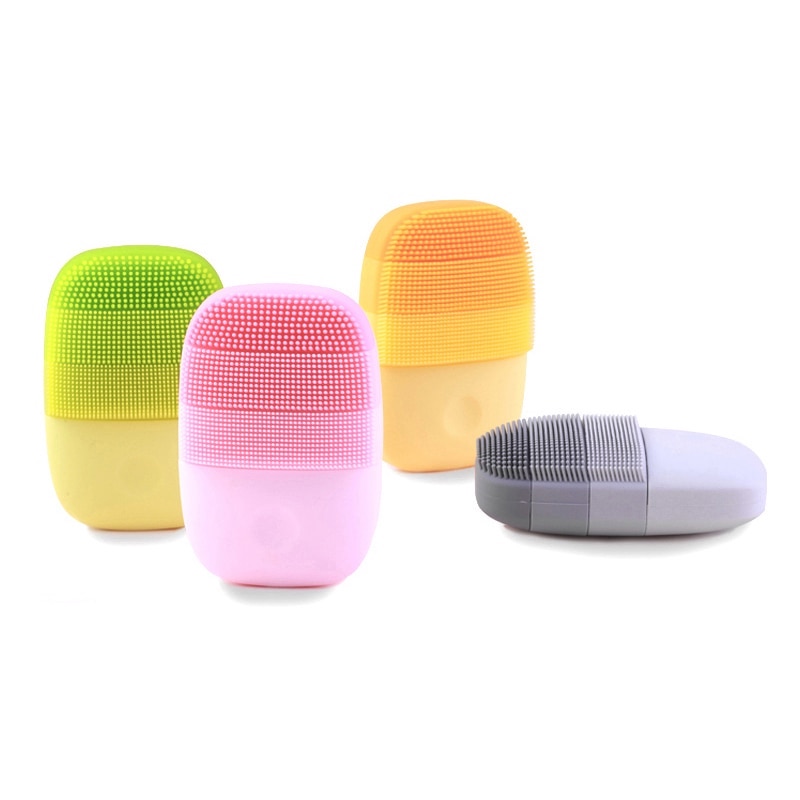 InFace Xiaomi Ultrasonic Ion Cleanser
Another flagship product from InFace is its ultrasonic facial cleansing machine. The purpose of this type of device is to thoroughly clean the pores and improve their appearance. It has 4 modes of operation. The most popular is its ultrasonic technology that allows you to thoroughly clean pores. But it also allows the generation of positive ions to eliminate fat or negative ions that help to introduce essences to hydrate the skin. Lastly, pulse electrostimulation improves collagen production for firmer skin.
It is very easy to use, you will only have to choose between these 4 operating modes: negative ion generation, positive ion generator, or EMS pulses / ultrasonic cleaning, and pass the ultra-thin 15-millimeter head all over the face. It can be used with toners and cleansers to enhance its properties. Best of all, it works – it improves skin with frequent use. You can find it at this link.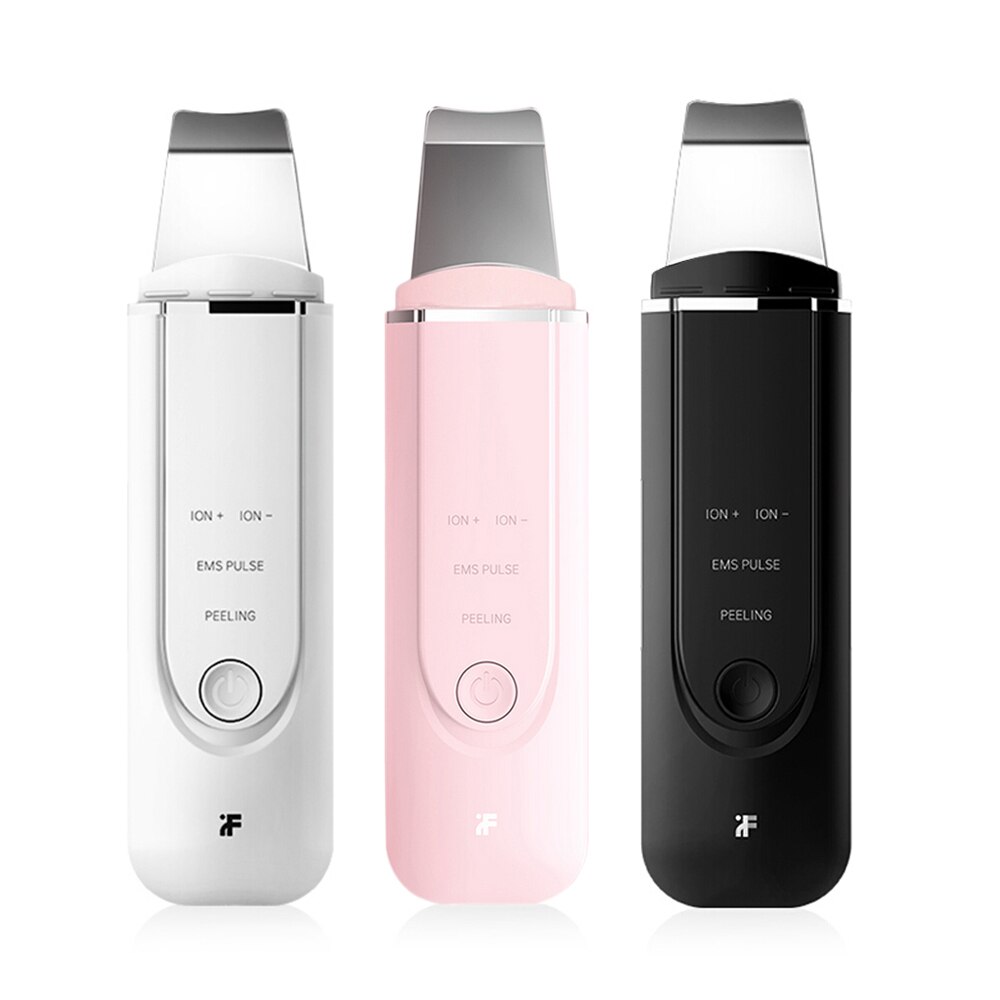 InFace Xiaomi Blackhead Remover
One of the latest launches that are also successful is the InFace blackhead remover. These types of devices have become very popular but not all of them have the same quality, or in other words, some are useless. Xiaomi's is not one of the cheapest but it is very effective.
It allows you to thoroughly clean pores and eliminates blackheads without damaging the skin. Its design is ergonomic with 4 different nozzles to better adapt to your skin. It has 2 extraction modes (one for hard skin and another for sensitive skin, ideal for women) and 3 speeds. You can find it by clicking here.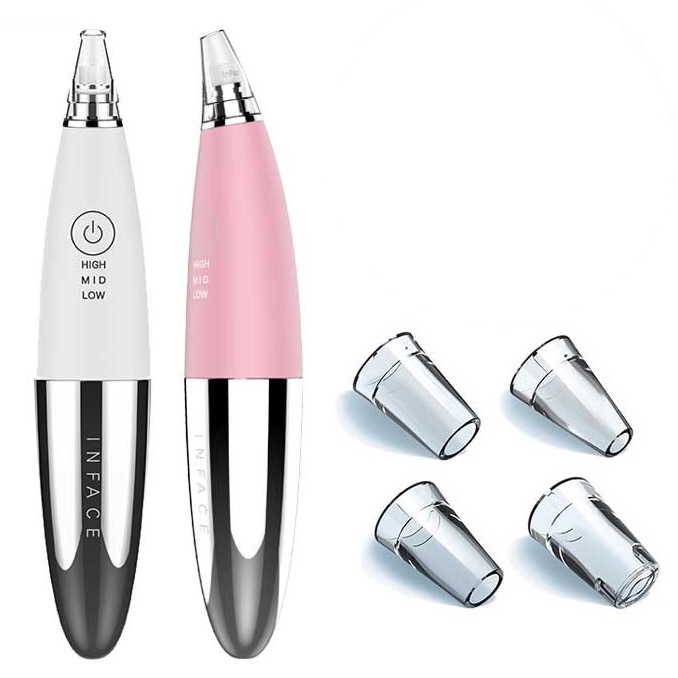 Xiaomi Wheelskins ultrasonic facial skin scrubber
InFace is a sub-brand of Xiaomi with products at affordable prices, but with its Wellskins brand it seeks to offer better features. One of the devices that we like the most is its ultrasonic cleaner, which you can find at this link. The main difference with the InFace is that it has a double sonic pulse that acts both vertically and horizontally at 25KHz, it also comes with a second silicone paddle to improve cleaning results.
It has 3 operating modes: lifting mode in which, thanks to electrostimulation, the collagen of the skin increases, nutrition mode in which ions (in this case a combination of positive and negative) help to introduce creams into the skin or cleaning mode that uses ultrasound to clean the skin and pores.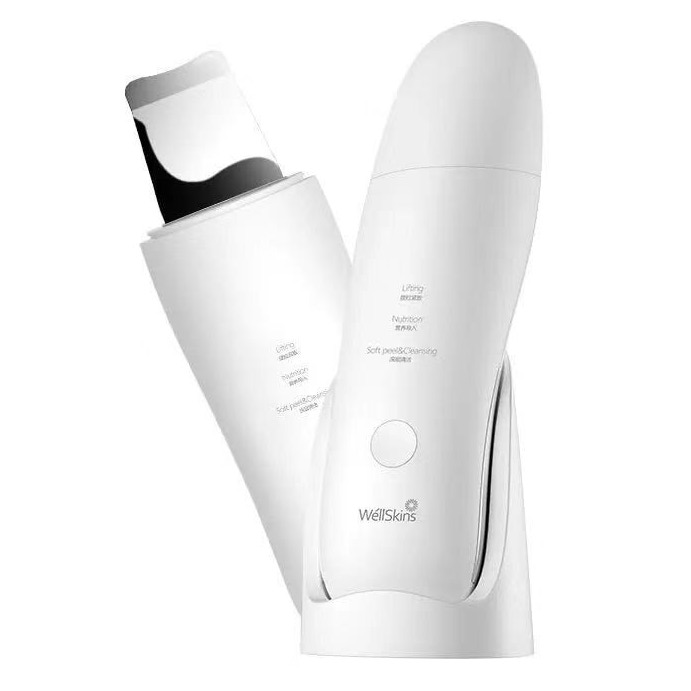 Xiaomi Wellskins Eye Massager
The skin around the eyes is thinner and more delicate, so it is where the signs of time show first. If you want to improve your appearance, the Wellskins Eye Massager helps to alleviate fine lines, improve the appearance of dark circles, and improve the elasticity of the skin. All these thanks to a high-frequency micro-vibration massage, which also helps relieve eye fatigue.
Through its LED screen we can select 3 levels of vibration and a temperature between 38 and 45 ºC. It uses LED phototherapy with 3 colors: red, blue, and yellow, used to relax and improve the introduction of creams in the area. It is very compact and has an autonomy of up to 30 days. You can find it by clicking here.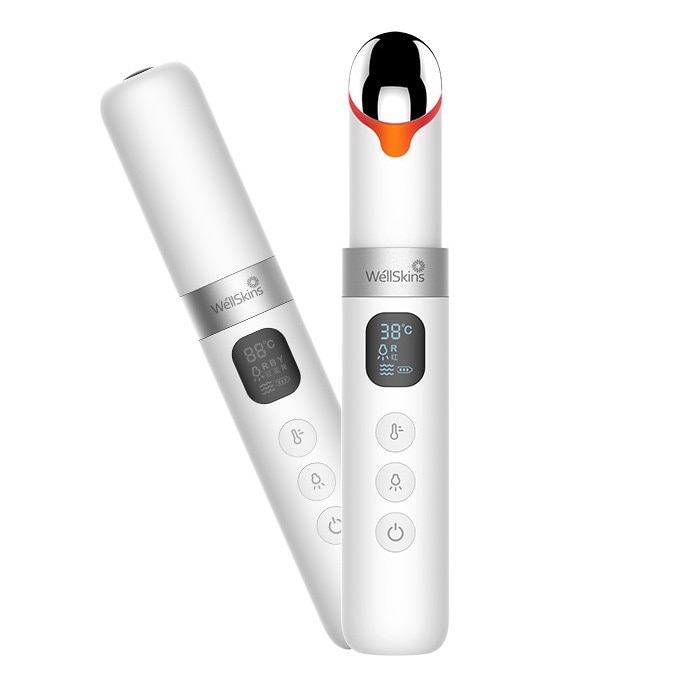 Xiaomi Wellskins Neck Wrinkle Reducer
Another area that tends to worries us with the passage of age is the neck and its expression lines. If you want to improve its appearance, this wrinkle reducer will help you. Thanks to the size of its head and its curved shape, it adapts perfectly to the contour of your neck and performs an acoustic vibration massage that acts 6,000 times per minute. Its iontophoresis technology uses ions to improve the absorption of treatments.
But it is also ideal for performing facial, chest, or other body massages as it can work up to 45ºC. It also uses led light to improve the appearance of your skin: blue light helps to calm and cleanse the skin, green light brings shine and whitening the skin, finally red light activates collagen to eliminate wrinkles and improve the appearance of the skin.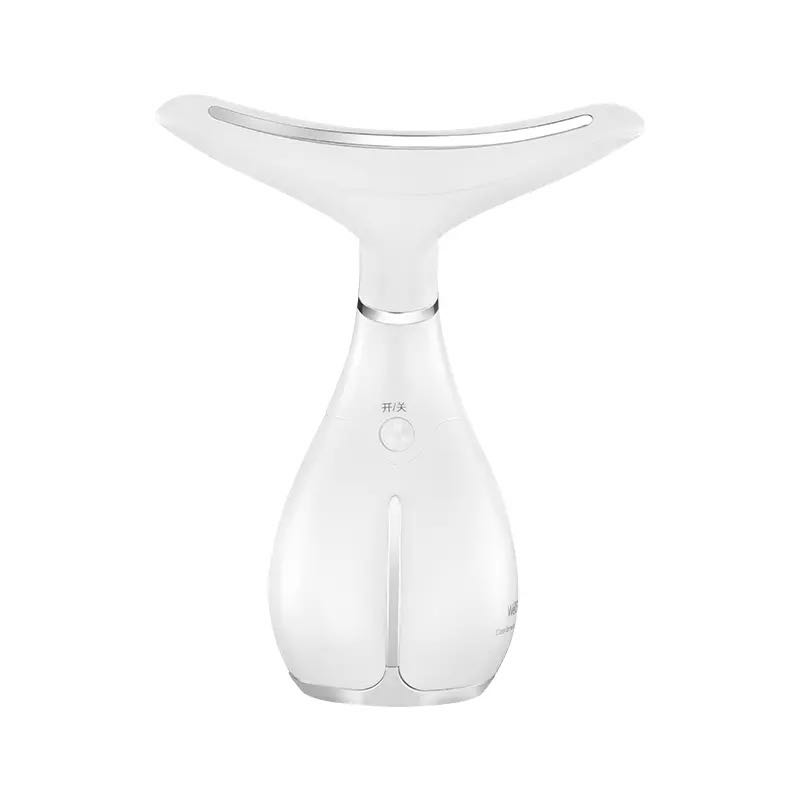 How to find these Xiaomi beauty devices at a lowe price on AliExpress
As you can see, these products are ideal to complement your daily facial cleansing and their price will no longer be a problem. Throughout our review, we have left some links to find them in different AliExpress sellers.
But if you want to buy it in a very reliable store, we recommend you go to the official InFace store, which you can access from here. It has a warehouse in the United States, also in Spain and other parts of Europe, to receive your order as soon as possible. Wellskins products can be found in various stores, but YouPin-Mijia Store, which you can access from this link, has almost all of their products.
If you want to learn more about how to buy safely on AliExpress, in our blog in addition to analyzing the latest launches and the best products, we also have a section with tutorials, where you can find tips and tricks for your purchases: what payment methods you can use, how long it will take to receive your orders, how to get coupons and discounts…
What about you? Do you own any of these Xiaomi facial beauty devices? We would love to hear about your experience, do not hesitate and leave your comment below.