The Mi Band is one of the best-selling products by Xiaomi around the world. As every year, with this launch thousands of users are interested in buying the new version to upgrade or to enjoy the experience of using an electronic bracelet for the first time.
The success of this bracelet is understandable since it has a price of around US$ 30/40. Also, every year, the brand implements new functions that make this product more attractive. Compared with smartwatches, this bracelet may fall a bit short with many of the features that these other devices present, but its low price invites the user to renew it year after year.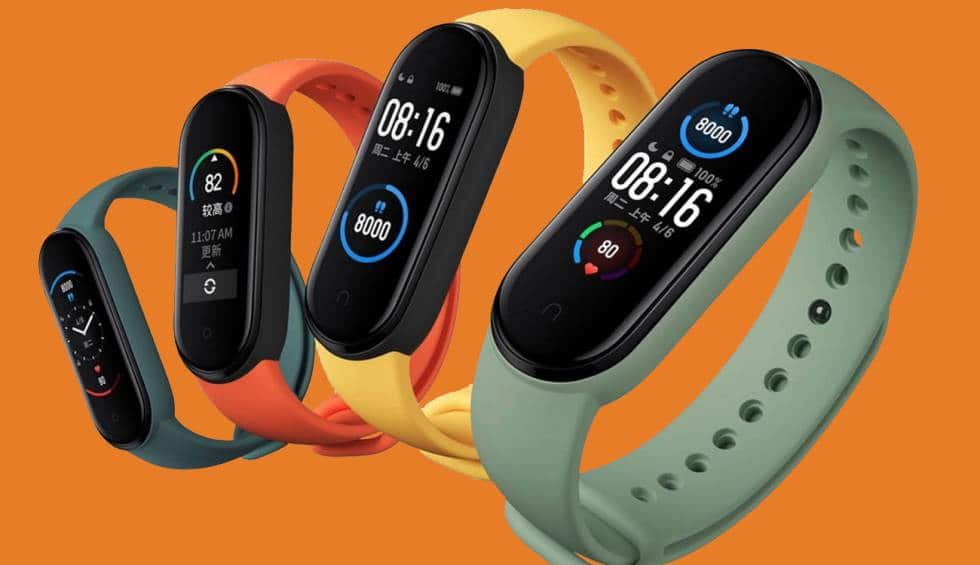 In this review, we will see the new functions of the Mi Band 5 version, and where to buy it with the international operative system at the best price.
Xiaomi Mi Band 5
The first thing we can think of when we see the Mi Band 5 is that it has not changed much compared to the Mi Band 4. It is an understandable error since its external appearance follows a continuous line, but its benefits have improved in everything that users asked for.
The dimensions of the bracelet are 46.95 millimeters long by 18.15 millimeters wide, with a thickness of 12.45 millimeters. This is without counting on the adjustable silicone strap, which is designed for wrists with a diameter between 15.5 to 21.9 centimeters.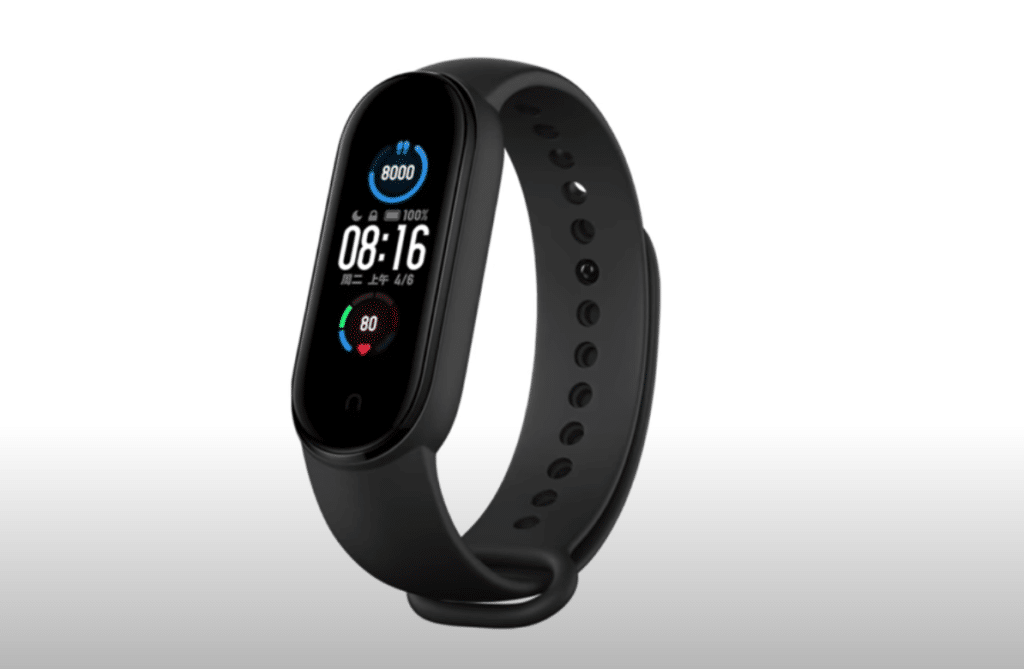 Made of plastic material, its weight is 11.9 grams without counting the bracelet. With this compact design, it has a water resistance of 5 ATM (or what we know as 5 atmospheres) and is equivalent to being able to withstand depths of up to 50 meters.
Its 1.1-inch AMOLED color screen has a resolution of 126 by 294 pixels and a maximum brightness of 450 nits that will allow us to see the screen perfectly even in broad daylight. And compared to the Mi Band 4, here we have a slightly larger screen that works with the same colors but has better backlighting, as we mentioned.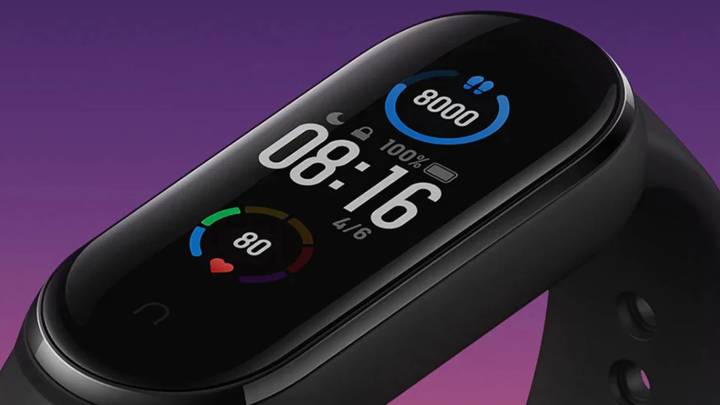 New charging method
The first notable novelty of the Mi Band 5 is its charging method, the connector on the side has been replaced by a magnetic charging system on the back next to the sensors. This will probably be celebrated by all users, because now is no longer necessary to remove the silicone strap to be able to charge the device, which makes it much more comfortable.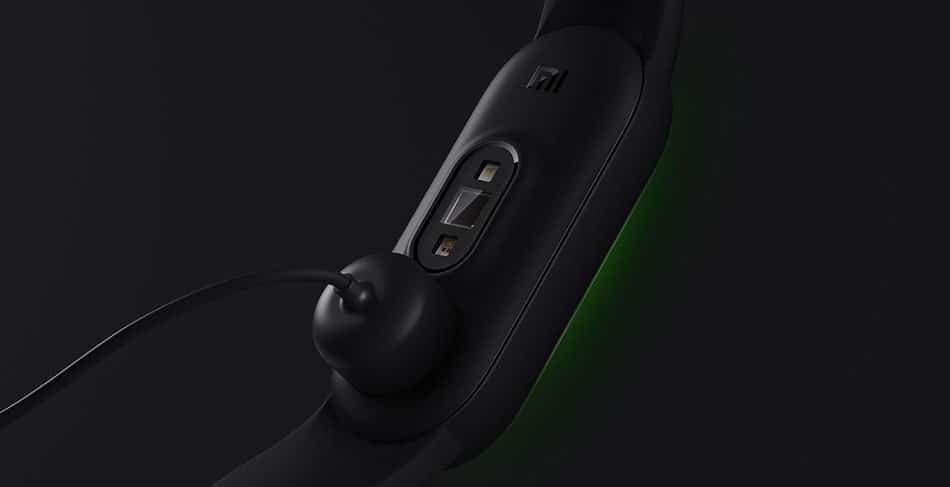 Another advantage of this method is that by not having to force the strap every time we charge it, we will extend its life and avoid premature breakage.
And speaking of charging, this bracelet continues to maintain an excellent performance of use, since with a 125 mAh battery we can use them for an average of 14 days and recharge them completely in less than 2 hours. A real barbarity of resource optimization and that almost no other device of the same style can compete with it.
More sensors for more data
With the new sensors that the Mi Band 5 incorporates, we can now monitor many more sports activities than before. If we are practicing in the gym we can record our rowing, elliptical, spinning, jump rope, treadmill or free weight training workouts. If instead we prefer outdoor sports we can register Yoga, cycling, running, swimming or walkin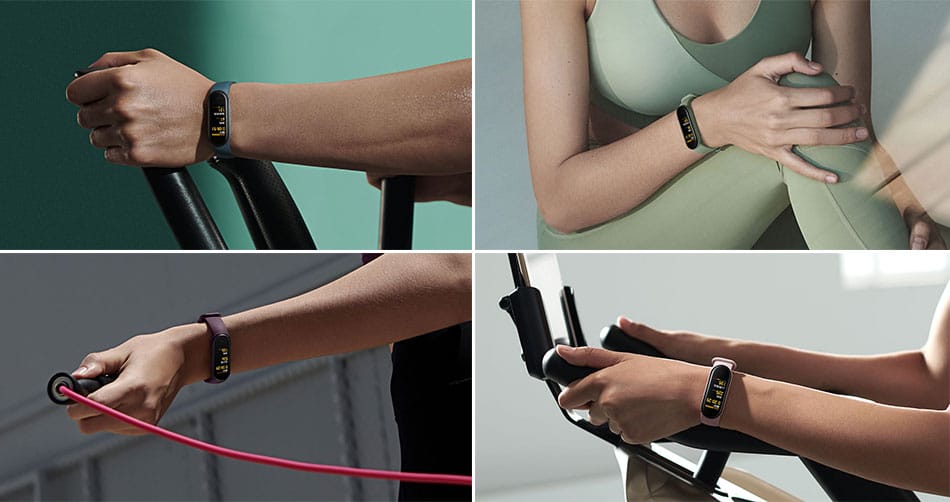 During these practices, the smart sensor will study the heart rate and compare it with daily use to understand if we present any abnormalities. It will inform us of the maximum performance peaks, the resting averages, and the daily averages. Something that will also help us to study our evolution and resistance.
Another sensor will study our behaviors and sleep patterns. Identifying sporadic naps, the type of REM rest we do and the time we are in deep rest.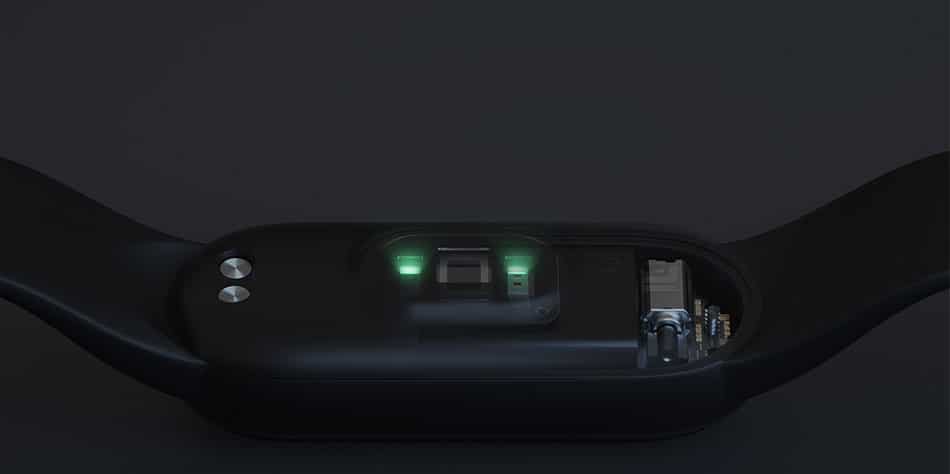 Another of the sensors tracks our state every hour of the day, looking at pressure and stress, reminding us that we have to relax and breathe from time to time. These parameters are based on age and the measurements given by the heart scan.
The last sensor is designed for women to help them in the ovulation period and thus in this way that they can make a better and specific monitoring of their cycles.
NFC functions, control of the camera and other settings
The NFC functions are a real novelty of this bracelet, the option to make payments from the bracelet is a very interesting feature. But be careful because this is not available on all Mi Band 5 (if we choose the CN versions, we will find that they will not work outside of China). It is important that you choose the Global version and that you previously ask the seller if the NFC function is active with the global version.
Another function that the Mi Band 5 also incorporates is the possibility of activating the shutter of the camera of our mobile phone from a distance. We will not see what the camera sees but we can activate it, this option is an idea to work with a tripod or take group photos without anyone being left out.
Apart from these interesting features, it still maintains the option of reading the notifications on the bracelet, and now we can also configure the home screen with more than 100 different variants. In this way, besides choosing our favorite color for the strap, we can put the wallpaper or the applications that we use the most.
Where to buy it
On AliExpress, this fantastic bracelet is now available for prices that range between US $ 30 and 40. Through the following link, you will find multiple stores that sell it. Remember to buy the global version to be able to enjoy all its features. If you look well, you can find some stores already ship from local warehouses, so your product arrives much earlier.