If you want to save the most on your Shopee purchases, keep reading because today we are going to see all the coupons and discount codes that this platform offers you.
In this post, we are going to explain how these additional discounts work and how you can easily get them.
What is Shopee?
Shopee is a very useful online store where you are going to find all the things you can imagine and moreover, with free shipping on all their products.
Sounds good, doesn't it?
Online shopping lovers are in luck because this platform, well known in Southeast Asia, has also opened in India.
If you want to know more about Shopee, just read our article in which we give you our opinion and all the keys to buy by clicking here.
Types of coupons
At Shopee there are two types of discount coupons:
Shopee coupons that you have saved
Shopee coupons awarded to your account by Shopee
Now let's see a little more about how they work and how you can find them.
Where can I find Shoppe coupons?
Shopee coupons
You can find these coupons on the Shopee home page or by accessing the campaign pages each week, so it's very easy to find one when you visit the website.
We can say that they are the best coupons offered by the web: the discounts are very good and you can use them for any product.


New User Zone
After registering on Shopee you can get a 30% off your first purchase, 50% coin cashback, exclusive deals for ₹99 & ₹149 and 200 welcome coins, all from the front page of the site, but please note that you can only claim it from the Shopee app.
If you wanna know more about what Shopee offers to their new users, you can check the entirety of their offer by clicking here.
If you have a purchase in mind, it's a good idea to give Shopee a try and see for yourself how this online store works.
Get daily coupons with juicy discounts
If you go here directly, you can get lots and lots of Shopee daily coupons with great discounts.
Maybe the coupon you wanted is already sold out, but don't worry, Shopee updates them every day at 00:00h, so stay tuned to be able to snatch one.
How do Shopee coupons work?
Using Shopee coupons is very easy:
When you find a coupon click on the "Save" button to save it in your coupon wallet.
Once you have all your items in the shopping cart (go directly here), click on "Shopee coupon" to add your coupon.
A window will open with all the coupons you have available and all you have to do is choose the one that suits you best.
Important: Remember that you must always add your coupon by selecting it manually, as Shopee does not do it automatically and if you make the payment in a hurry, you may miss it and no discount will be applied.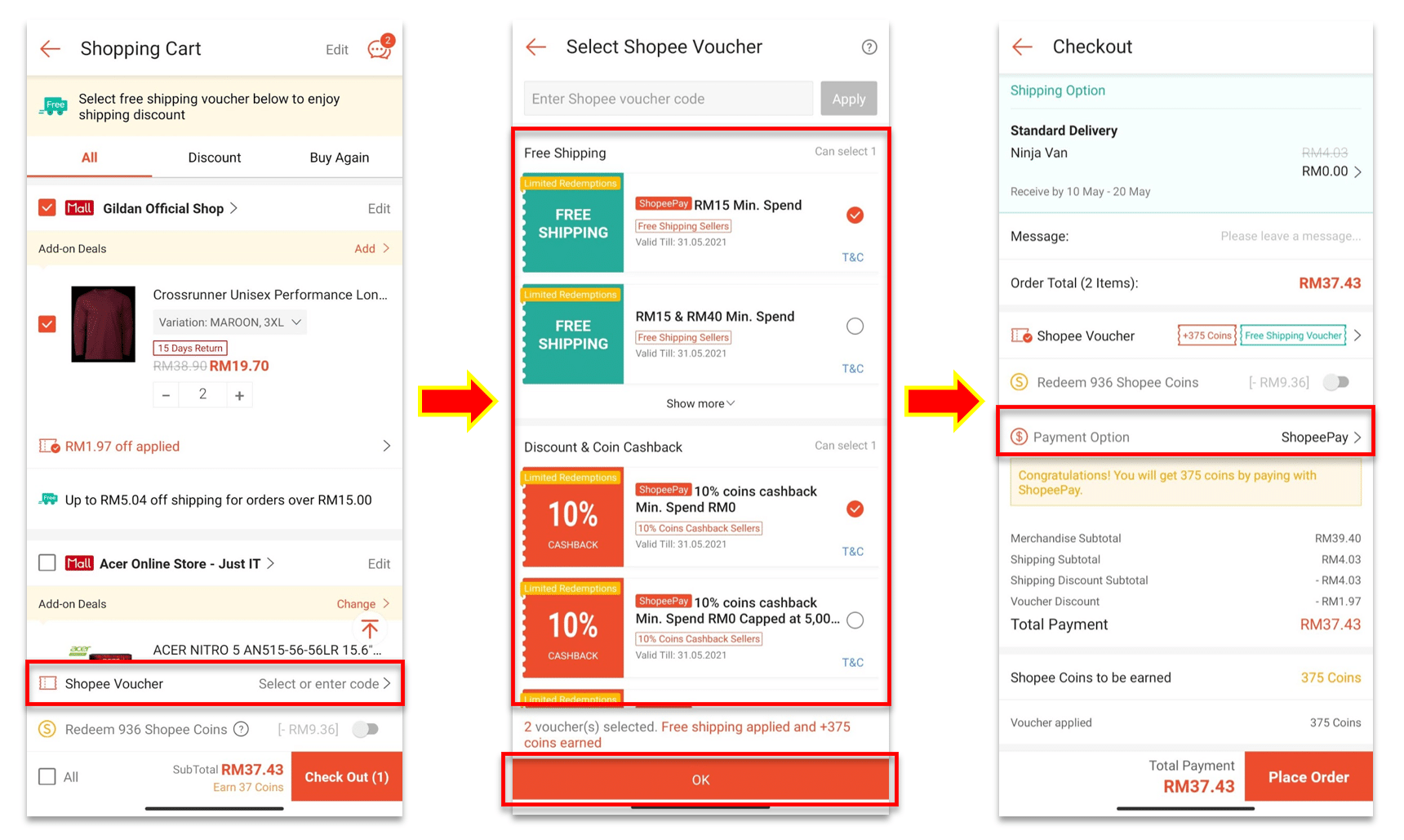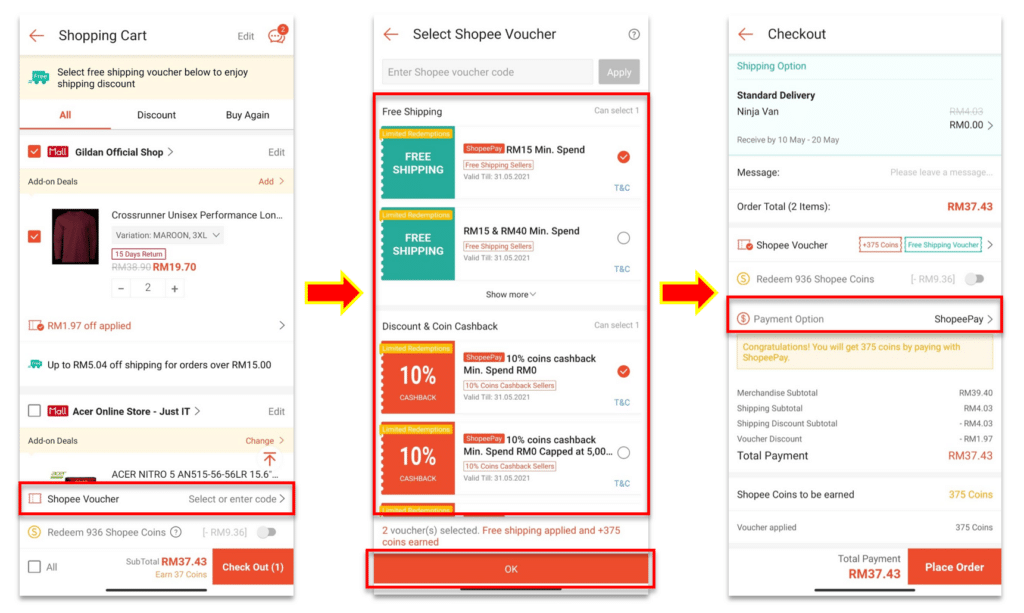 Shopee will make the discount on the price of your purchase and all you have to do is click on "Pay and Check Out" and choose the payment method you prefer.
How many coupons can I use in one payment?
You will be able to use only 1 coupon for each of your checkouts. Remember that you will still have to comply to the terms and conditions before your purchase can be checked out successfully.
Where can I see all my saved coupons?
If you want to see all the coupons you have saved in your wallet, you can do so by clicking directly here.
Where can I see the conditions of each coupon?
To see the conditions of each discount, you will have to go to your coupon wallet by clicking here and click on "T&C" (Terms and Conditions).
There you will be able to check in which items you can use your coupon, the time of validity, minimum purchase you have to make…

Do Shopee coupons have an expiration date?
Yes, all coupons expire and we recommend that if you have any pending purchases you use them as soon as possible, as some of them are also limited.
As we said before, you can check the validity time by clicking here and going to T&C (Terms and Conditions).