You can go directly to your Shopee purchases by clicking on this link or to the Shopee Help Center by clicking here.
When you buy something on Shopee, it's important that you are clear on how to track your order, so you can control when it will arrive (more or less).
In today's post, we explain everything you need to know to track your order on this platform.
How to check the tracking number of my order
In India, the companies in charge of delivering Shopee orders are Delhivery or ECom Express.
You can track your order on the Shopee website or app and Shopee will provide you with a tracking number.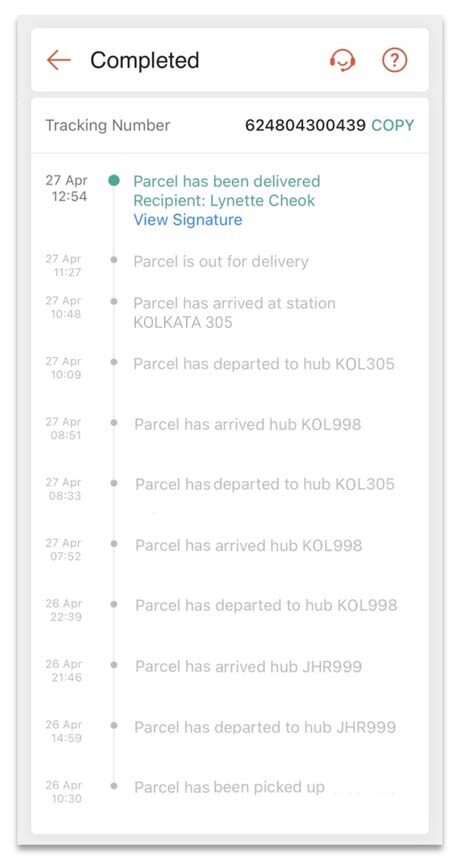 This tracking number will be automatically shared once it's available, and all the shipping details will be updated regularly, from preparing your parcel, to when it's picked up by the courier and when it's out for delivery.
From the Shopee website
If you are browsing from the Shopee website, click on your account (top right) and click on "My Purchase" (you can go directly to this link).
Here you will see a list of all your orders: locate the order you want to view and click on the vehicle symbol at the top to view the tracking guide.
From "My Purchase" you can also check when the seller will ship your purchase, as it will change from "To be shipped" to "To be received".
From the Shopee app
When you are on the front page of the app, go to the "Me" section (bottom right) to see all your purchases.
Here you will see directly if your order is about to be shipped or has been moved to "To Receive".
Click on "To Receive", locate the order you want to track and click on the vehicle symbol to open the tracking guide of your order.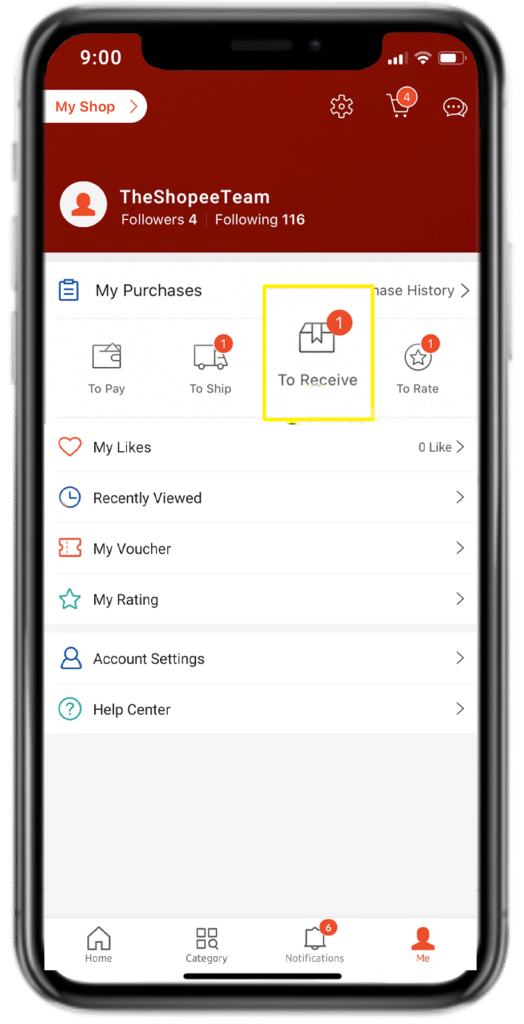 Can I only track my orders through Shopee? What's the process I must follow?
It's very likely that for most of your orders you will only be able to track them through Shopee.
As we've mentioned previous, all shipments to India are done through Delhivery or ECom Express. Either of these couriers will make 3 delivery attempts before returning the order to the seller due to non-receipt.
They will contact you through an SMS, so if you received one from the rider that'll deliver your order, you can contact them directly using the number they used. However, not all of the couriers will send an SMS before delivering the package, so we recommend that you track your order through the app.
If the rider is not responding, you should contact them and provide the Order SN or Tracking Number to inquire about the status of your order.
Delhivery

Website – https://www.delhivery.com/
Operating Hours for delivery / pickup  –  9 am to 7 pm, Mon-Sun
Contact – customer.support@delhivery.com

EComExpress

Website – https://ecomexpress.in/
Operating Hours for delivery / pickup – 9:30 am to 6:30 pm, Mon-Sun
Contact – +91-8376888888 (from 8:00am to 10:00pm)
Remember that all Shopee shipments are free, very fast and always certified (even those of lower value).
Important: Never confirm "Order Received" without reviewing your purchase, as the Shopee warranty will end and you will no longer be able to ask for a refund.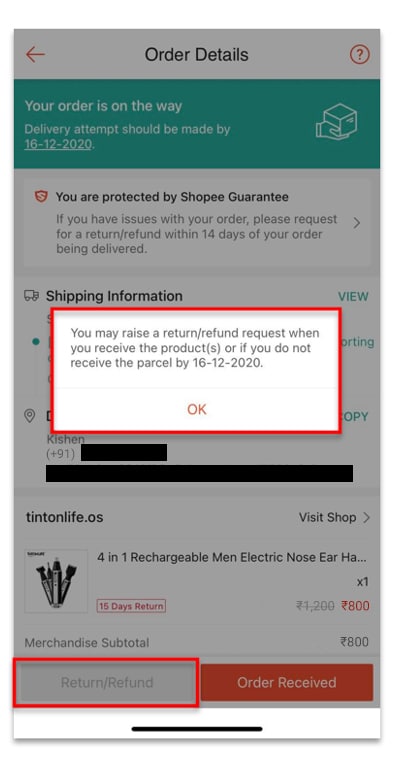 If you have received a defective item and want to open a dispute, you will have to wait for the package to show as delivered (it can take up to a day or two) for Shopee to activate the "Return/Refund" box (then you will be able to open a dispute).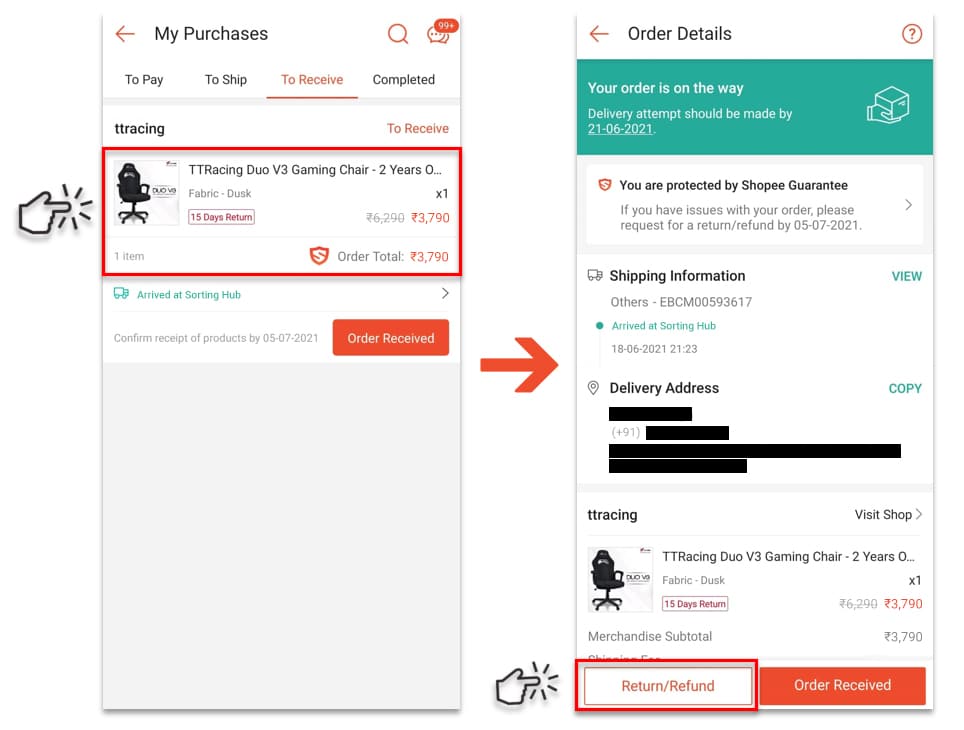 How long does it take for a Shopee order to arrive?
Shopee orders take between 11 and 25 days to arrive, but keep in mind that this period of time is an estimate and may be a little longer during holiday periods such as Christmas, summer or Chinese New Year (period in which the country is completely paralyzed for a month).
You already know that you should have a little patience, but as a general rule, shipments are fast and usually do not take more than two or three weeks to arrive.