---
El 1 de marzo empiezan las rebajas de Apple en AliExpress. iPhones, AirPods, iPads 100% originales con envío a España y 2 años de garantía. Todas las ofertas están aquí.
---
AliExpress ofrece una gran gama de iPhones originales a un precio sorprendentemente barato. Estamos hablando en muchos casos de rebajas de hasta 150€ en comparación con los precios en tiendas oficiales Apple y tiendas de teléfonos móvil localizadas en España.
En AlixBlog llevamos tiempo queriendo hacer una guía completa dando nuestras opiniones de cómo comprar los mejores IPhone 7, Iphone 6, Iphone 5s, Iphone 5c, Iphone 5 y Iphone 4s. Si quieres ir al grano, sólo tienes que pinchar aquí para encontrarlos todos.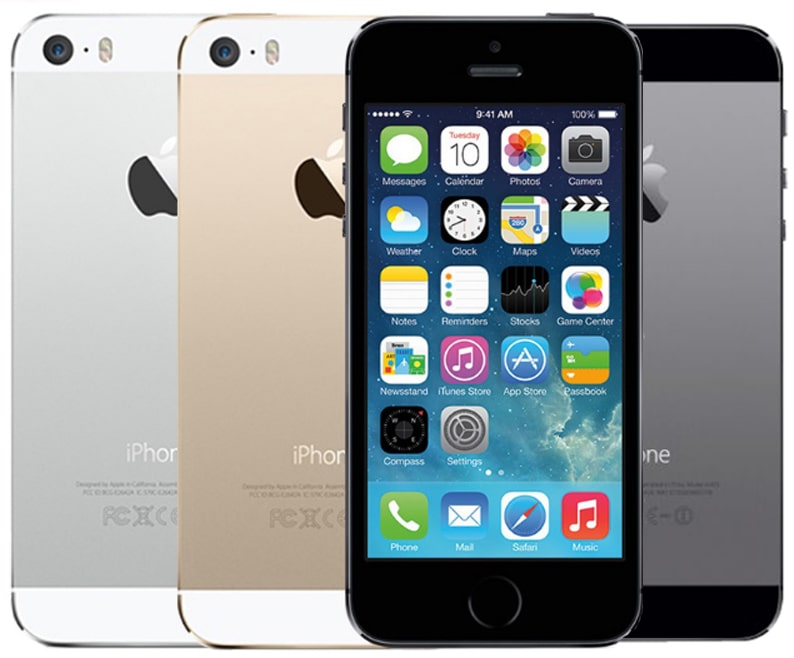 En el artículo de hoy hablaremos en detalle sobre los aspectos más importantes a tener en cuenta si estás pensando comprar un iPhone en AliExpress, por ejemplo:  cómo identificar a los mejores vendedores, cómo contactar con ellos, qué preguntarles, todo sobre envíos desde España (72 horas) y devoluciones, garantías que ofrece AliExpress para tu teléfono móvil, y mucho más!
Antes de todo, para aquellos que no quieran leer la guía entera, hemos seleccionado los que consideramos ser los mejores proveedores de iPhones en AliExpress.
Las Mejores Tiendas de iPhone en AliExpress
Lo primero que tendremos que tener en cuenta es que hay muchos vendedores en AliExpress que lo que venden son réplicas de iPhone y por lo tanto tendremos que asegurarnos de que el que estamos comprado es original. Dar con un vendedor con una excelente reputación será una gran elección, ya que evitarás problemas de cualquier tipo.
Por esto, empezamos fuerte, hablando de las tiendas más fiables y seguras (según AliExpress) a la hora de comprar un iPhone en AliExpress. Nuestro criterio se basa en en las reseñas de los consumidores y la reputación que tiene el vendedor a los ojos de AliExpress. La reputación se basa en la puntuación que los previos compradores le han otorgado al proceso de venta que ejecutan las tiendas chinas
Hemos actualizado la tabla a 2017, así que en ella vas a encontrar las mejores tiendas para comprar iPhones baratos en AliExpress. Con una pequeña novedad, no tendrás que buscar entre los diferentes móviles o artículos del proveedor. Simplemente con hacer click te llevamos a todos los iPhone que tiene el vendedor en cuestión en catálogo.
De todas estas, sin duda la que más nos gusta y parece más segura es un SEN YUAN(HK) STORE. Tiene muchos años de experiencia en la materia y nada más y nada menos que una corona. Y si quieres otro vendedor con una excelente reputación, te aconsejamos echar un vistazo a Best Seller(HK), una tienda a la que los compradores también le han otorgado una corona.
Otra tienda con un montón de ventas es HSW Bussnies. Este vendedor nos lo ha recomendado un lector de AlixBlog que compró aquí y está muy contento con su móvil. Nos habla de que compró un iPhone 5c rebajado al 51% y se lo llevó por 112 euros…¡qué suerte la suya!
En nuestra opinión, estás son las tiendas con más variedad:
NONSTOP: (Venden iPhone 7,  6 y 6s y también el iPhone 5 SE) Nos ofrece un amplio surtido de móviles. Aquí encontraremos todas las gamas de iphone, desde el iPhone 4 hasta el iPhone 6. (Echad un vistazo al comentario de Ricardo, os puede ser muy útil)
Comwing: (Venden iPhone 6 y 6s) Esta tienda tiene una variedad importante de iPhones muy baratos. También venden tablets como el ipad mini y el ipad air. Hay que decir que las valoraciones de los consumidores son extremadamente positivas.
Sunshine Technology: (MUY RECOMENDABLE)  Aparte de tener una excelente reputación, nos ofrece toda la gama de iphones (Iphone 4s, Iphone 5c, Iphone 5s…) y acceesorios para móviles.
Goldway: Aunque ahora no venden iPhones, en nuestra opinión la mejor tienda de móviles en AliExpress es sin duda GOLDWAY. Ésta tiene una reputación altísima, unos productos de magnífica calidad y un trato excelente con los clientes.
Por esta razón AliExpress ha otorgado a esta tienda de móviles la mejor puntuación que se puede obtener. Son muy de fiar y tienen una variedad extensa de móviles de todo tipo de marcas por si al final no te inclinas por un iPhone.
Modelos de iPhone disponibles en AliExpress
Empecemos con el modelo más nuevo y vayamos bajando progresivamente:
iPhone 7:
Sabemos que muchos de vosotros nos habéis preguntado por lo más nuevo de Apple. En este caso tendremos que responder que sí, que sí hay bastantes modelos de iPhone 7 tanto nuevos como reacondicionados, pero… no son baratos.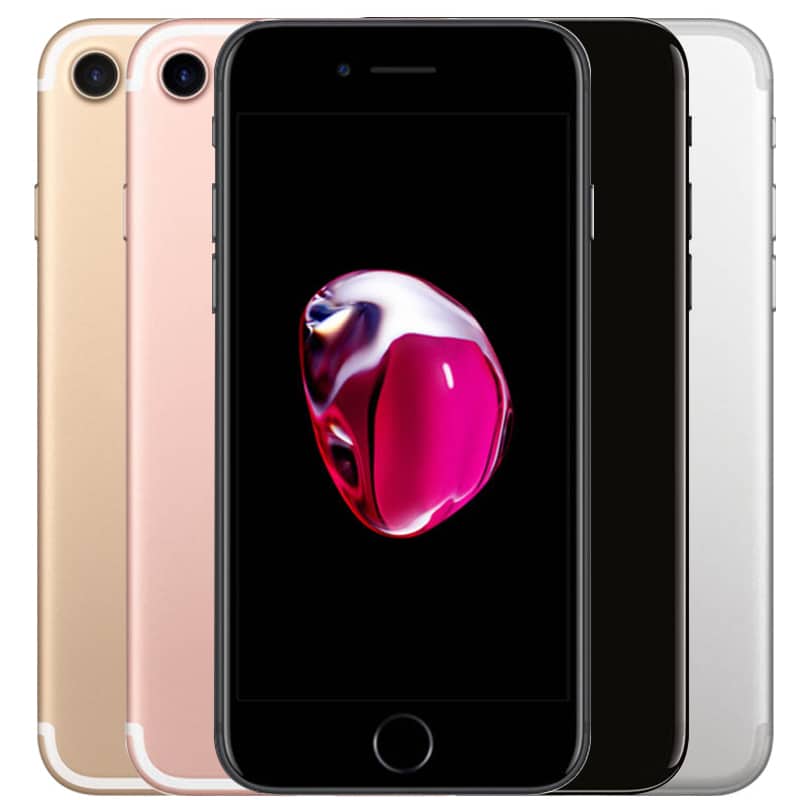 Como podréis observar, al ser un modelo nuevo, todavía tiene un precio bastante alto en AliExpress. Por esto recomendamos que quizás le echéis un vistazo al iPhone 6s (el modelo anterior) ya que este sí tiene unos descuentos muy buenos!
Gama iPhone 6:
Ahora mismo es posible comprar un iPhone 6  libre (reformado u original) por bastante menos que el precio en una tienda Apple oficial. Estamos hablando de unos 50€ a 100€ (en algunos casos más) de diferencia… Importante ahorro.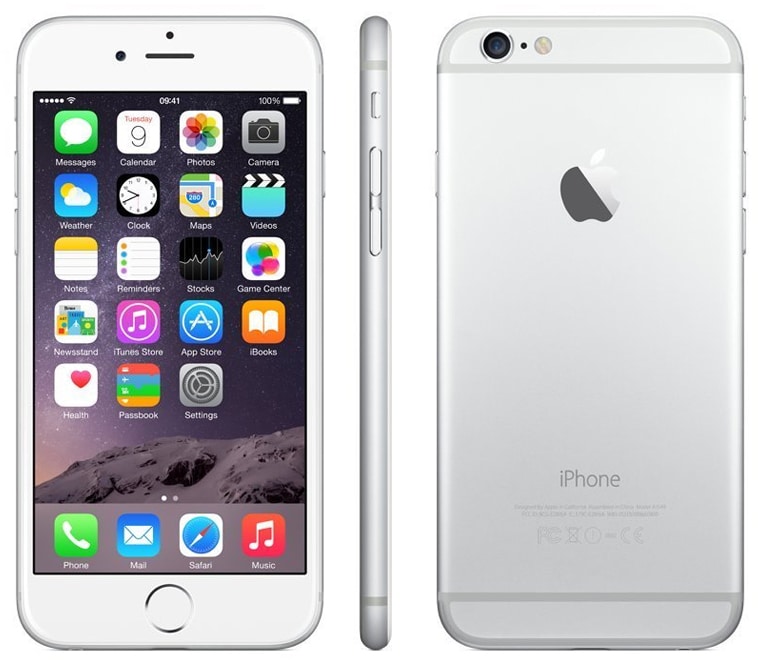 Por seguir con las últimas novedades, se hace obligatorio hablar del iPhone 6s y del iPhone 6s Plus. El primero tiene una pantalla de 4,7 pulgadas mientras que el modelo Plus incluye 5,5 pulgadas.
Recomendaríamos el iPhone 6s Plus a aquellas personas que utilicen el móvil como si fuera un iPad, es decir que lo utilice para escribir textos, mirar gráficas, excels… si no te importa el tamaño, la batería del 6s Plus dura más que la del 6s. Acuerda, que dependiendo de la cantidad de ROM que quieras, variará el precio… Aun así, la gama de celulares iPhone 6s están a muy buen precio en AliExpress España.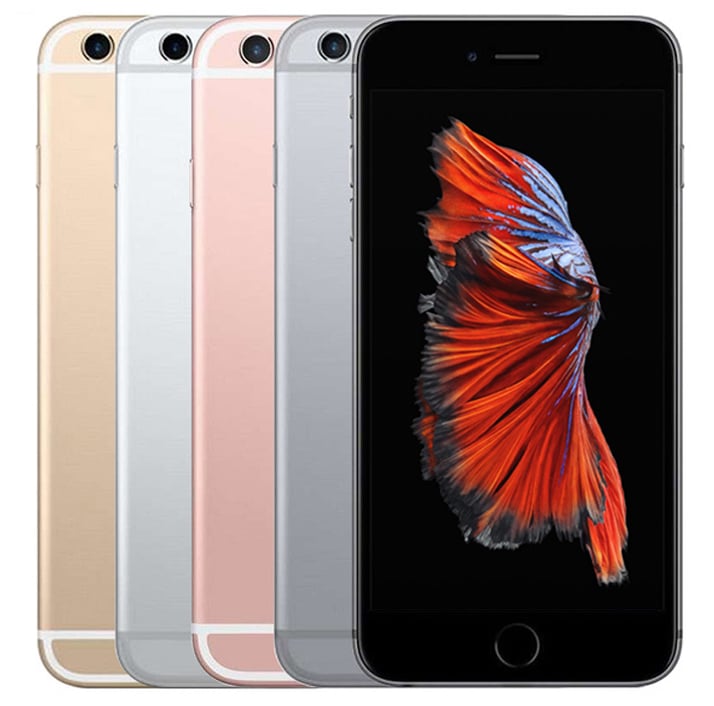 iPhone 5 SE:
Si estáis buscando un móvil que sea más pequeño que la mayoría de la gama Apple pero que tenga unas especificaciones que superan al mismísimo iPhone 6 te recomendamos el iPhone 5SE. Es una autentica maravilla, pequeño pero matón! Pinchando en el link podréis encontrar el iPhone 5SE.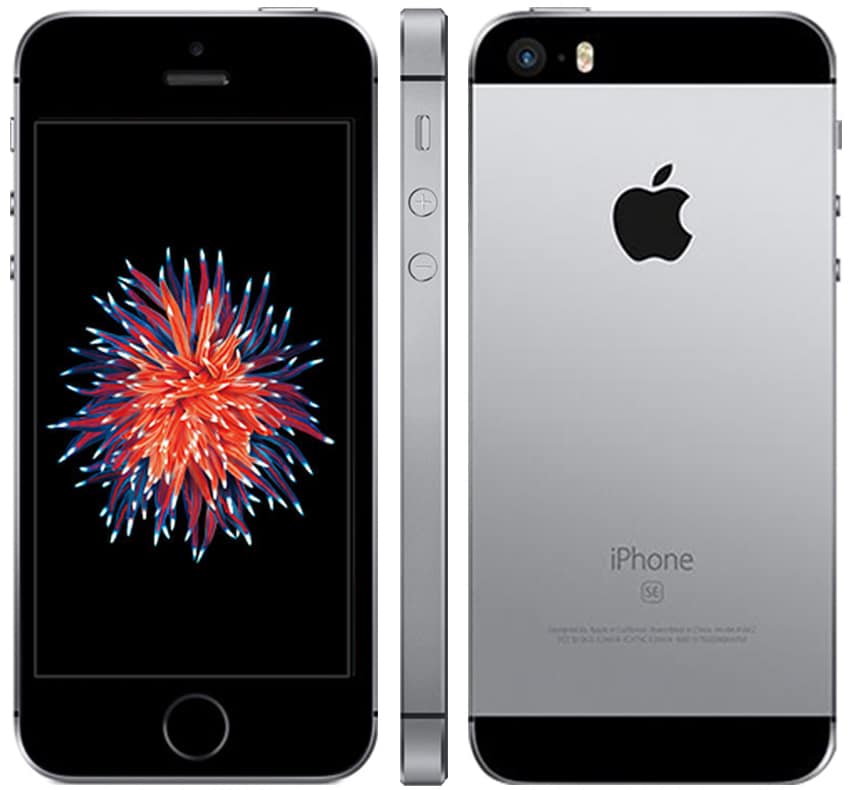 Gama iPhone 5:
Algo más económico, y a su vez un poco más anticuado, puede ser el iPhone 5s. Nació en el año 2013. Este móvil viene con 16, 32 y 64 GB de almacenamiento, y al poderse encontrar bastante barato en AliExpress, te recomendamos que te defines por el de 32 o 64 GB, así le puedes meter tu música y fotos sin preocuparte de que se agote el almacenamiento. El precio es sensiblemente inferior a los iPhone de Amazon o Ebay. Donde hay más diferencia es con las tiendas físicas. Aquí sí se nota más el ahorro.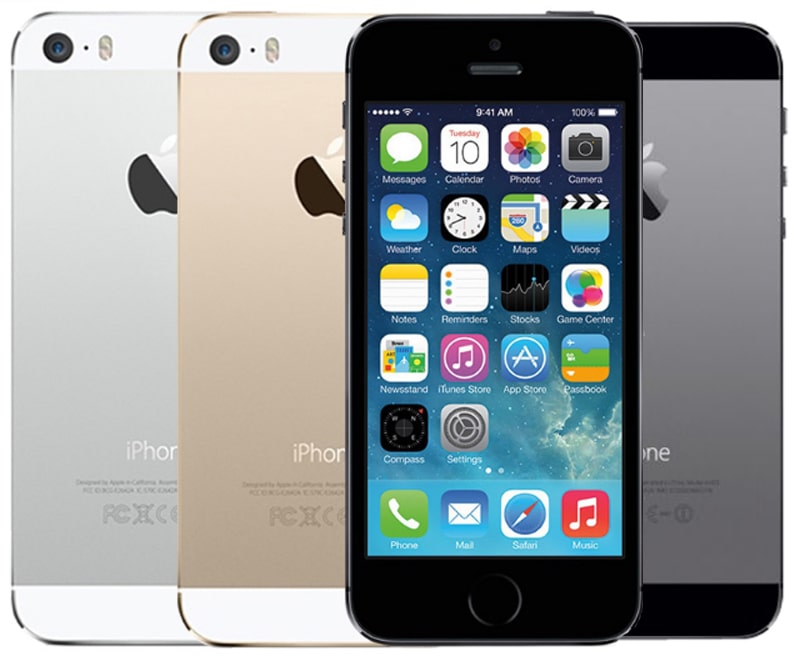 El iPhone 5c está prácticamente tirado de precio. Los hemos encontrado en esta plataforma china desde 133 euros. Hay vendedores que ofrecen el 5c por un precio superior, pero no suelen superar los 130 €. Simplemente tienes que tener en cuenta que no hay modelos de 64 GB de memoria. Hay de 8 GB, de 16 y de 32. También puedes rastrear el iPhone 5. Desde su lanzamiento han pasado 4 años, pero quien sabe si no es lo que estás buscando :).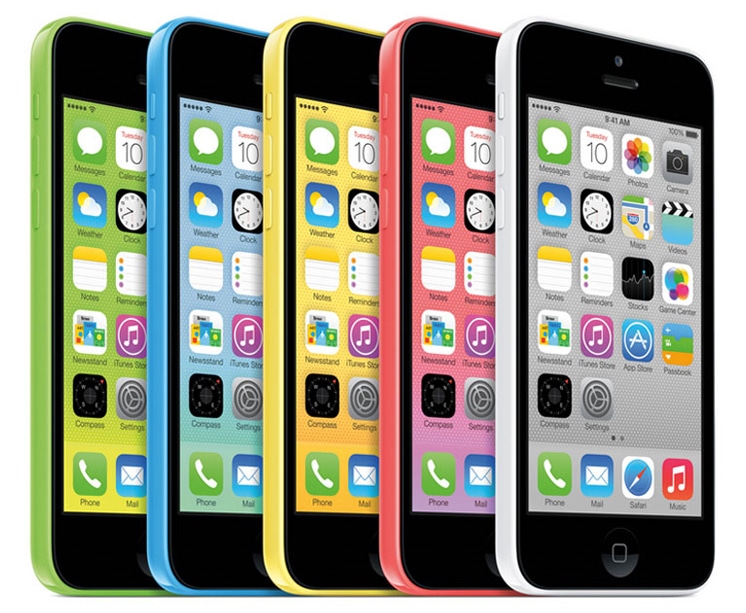 Gama iPhone 4:
Otro modelo interesante, aunque su edad puede condicionar las prestaciones es el iPhone 4s de AliExpress. Debido a su longevidad ya cuesta menos de 100 €, pero claro, no deja de ser un teléfono del año 2011. Mucho te tiene que gustar para no desembolsar un poco más y decidirte por la quinta generación de iPhones de Apple, mucho más recomendable.
Ojo, la gama 4 y 5 están bastante obsoletas en cuanto a sistema operativo. Hay muchas apps que ya no funcionan en estos modelos, así que te recomendamos estos móviles si le vais a dar un uso un poco más limitado.
¿Por qué son tan baratos los iPhones en AliExpress?
Todo apunta a que la razón por la que los Iphones de AliExpress son tan baratos es por que están "reacondicionados" (aunque sean completamente nuevos). Sí, oído a primeras esto asusta un poco pero lo único que significa es que son Iphones procedentes de todo el mundo tuvieron algún mínimo desperfecto en la parte exterior del móvil (sea la pantalla o la carcasa/funda).

Los mismos vendedores reemplazan las piezas por otras ya que en su mayorías son los mismos que las fabrican para Apple. En definitiva, son teléfonos originales (Iphone 7, Iphone 6s, Iphone 5s, Iphone 5c, Iphone 5 y Iphone 4s) que funcionan perfectamente pero que Apple no puede utilizar debido a pequeños desperfectos estéticos y su política de calidad de producto.
Además del bajo precio, otra cosa a tener en cuenta es el envío. En el caso de los iPhone, sabemos por experiencia propia que el pedido no suele caer en aduanas, algo que retrasaría y podría incluir sobrecostes en el precio final de tu dispositivo.
Por suerte, al tratarse de un paquete pequeños y sin excesivo peso, tu producto pasará desapercibido a la hora de enviarlo desde China a España. Incluso puede existir la posibilidad que el iPhone se envíe desde España, aunque todavía no hay muchos vendedores con almacén de este producto Apple en los países de Europa.
Dicho esto, ahora muchos de los iPhones te los envían directamente desde España, así que no habrá problemas de aduanas. Hablamos de este tema y garantías para el móvil un poco más adelante.
Cómo encontrar a vendedores fiables
Si decidimos buscar otra tienda que venda iPhones en AliExpress, será imprescindible que hagamos un chequeo intensivo al vendedor y a los productos que ofrece antes de comprar. Esto es necesario para evitar que nos llegue una réplica de iphone a casa. Para realizar este chequeo tendremos en cuenta lo siguiente:
La puntuación que le ha otorgado AliExpress al vendedor.
Reseñas de consumidores que ya tienen el producto.
Miraremos las hojas técnicas del iphone que queremos en la misma tienda.
La cantidad de gente que ha comprado en la tienda. Si ninguna de estas 4 variables levanta sospechas entonces podemos estar seguros de que es un buen vendedor y que el iphone estará en buenas condiciones. Si tenemos cualquier duda siempre va bien hablar directamente con el vendedor a través del chat para que nos la resuelva.
Otra cosa a tener en cuenta es el sello de Autenticidad Garantizada. Los vendedores que participan en esto garantizan que sus productos son 100% auténticos. Si el comprador demuestra que el producto que ha recibido es falso, el vendedor le recompensará pagándole el doble del valor del producto.

¿Cómo contactar con los vendedores de iPhone de AliExpress?
Si queremos contactar con un vendedor de AliExpress en inglés para que nos resuelva ciertas dudas le podremos escribir lo siguiente. Que viene a ser, 1 – si los iphones son 100% originales o réplicas. 2 – si los iphones son totalmente nuevos o están acondicionados. 3- si se puede actualizar el iPhone a los nuevos sistemas operativos iOS. Solamente tendremos que copiar y pegar lo de abajo, y por supuesto poner el modelo que queremos comprar.
Hi,
I am interested in purchasing one of your iphone PONER AQUÍ MODELO DE iPHONE, 4 /  5c / 5s / 6 / 7 . Before doing so i would like to know the following…
1 – Is the iphone 100% original or is it a replica?
2 – Is the iphone brand new or is it reconditioned?
3 – Can i update the software to the latest iOS operating system?
Thank you in advance
Novedades muy interesantes: garantía y envíos desde España
Cuando compramos tecnología uno de los mayores temores a la hora de comprar desde China es si tendremos garantía, si podremos devolverlo, etc. AliExpress se ha dado cuenta de que gran parte de sus usuarios están interesados en comprar un móvil a través de su plataforma por sus precios bajos y la gran variedad de productos, así que han incorporado muchas más ventajas a la hora de comprar móviles que nos darán más seguridad al realizar nuestra compra.
Garantía para móviles AliExpress
Desde hace unos meses los dispositivos móviles comprados en AliExpress ofrecen una garantía de sustitución de 1 año (puede que en ciertos países no está disponible, de momento en España ya se aplica a cualquier Smartphone de esta web). Es un servicio independiente al vendedor, ya que el servicio técnico lo lleva una empresa subcontratada por AliExpress: The Warrenty Group.
Así que si tienes algún problema con el dispositivo, no tendrás que hablar con el vendedor, simplemente tendrás que acceder al detalle de tu compra, buscar el botón "solicitar garantía" y enviarlo al SAT (el envío es nacional).
Nota importante: AliExpress dejó de ofrecer esta garantía en julio de 2017. Ahora la única garantía es aquella que ofrezca el vendedor de forma independiente y bajo sus condiciones. Pensamos que es algo temporal hasta que encuentren un nuevo SAT a la altura de las expectativas de los compradores de AliExpress, así que os informaremos si hay novedades al respecto.
Envíos desde España
Cada vez somos más los que compramos desde España en AliExpress, por ello han decidido apostar por el mercado español lanzando productos con envío desde España. Desgraciadamente, de momento no hemos encontrado iPhone con envío nacional, pero es una buena noticia que hay que tener en cuenta.
Para encontrar productos con envío desde España, solo tienes que marcar la opción "se envía desde: España" al hacer la búsqueda. También puedes encontrar productos con envío nacional en el nuevo portal AliExpress Plaza, del que os hablamos hace poco en nuestro artículo sobre este nuevo portal para compras desde España. Este nuevo portal ofrece muchísimas ventajas: garantía de 1 año, posibilidad de devolución, y llega a tu casa en 7 días hábiles.
Devolución nacional
Por último, otra gran ventaja es la posibilidad de poder devolver el artículo si no es lo que esperamos, dentro de los 15 primeros días. La devolución se hace a un almacén nacional por lo que no tendrás que preocuparte por el gran coste que puede suponer enviarlo a China. Si quieres encontrar un iPhone con posibilidad de devolución pincha aquí o simplemente, marca "devolución nacional" a la hora de realizar tu búsqueda.
Consejo AlixBlogger: ¿Se puede actualizar el iPhone a las nuevas versiones de iOS?
Esto, con razón, es un tema que preocupa bastante. Para evitar sorpresas es muy importante utilizar la plantilla de arriba para asegurarse de que sí se puede. En la mayoría de los casos, se podrá actualizar el sistema operativo del iPhone que compremos en AliExpress sin problema.
Si no fuera el caso, «normalmente» el vendedor lo mencionará en la descripción del producto.  Hincamos pie en lo de «normalmente», es por está razón que recomendamos altamente contactar al vendedor antes de hacer la inversión:


Entonces, para comprar un iPhone barato tendrás que…
Seguir los pasos mencionados en el artículo para detectar réplicas, encontraremos buenos teléfonos iPhone originales que funcionan a la perfección, pero además mucho más baratos que en tiendas españolas. Lo más importante es tener iniciativa y comprar con cabeza ;).
Y ya por último, os vamos a pedir una cosa. Si encontráis alguna tienda de iPhones importante y con buenas valoraciones de los compradores, comentad con nosotros este artículo. Enseguida ampliaremos la tabla de vendedores y os hablaremos de ellos.
Ir a la sección de iPhones de AliExpress.
Fundas y accesorios para iphone 4, 5, 6 y 7
Ahora que ya te has decidido por tu iPhone, toca pensar en los accesorios para proteger tu preciado teléfono. Y sin duda, AliExpress es una magnífica plataforma para comprar accesorios de iPhone, ya que no solo vamos a encontrar la mayor variedad de artículos, también encontraremos productos de muchísima calidad. Así que si estás buscando protectores de pantalla, carcasas, cargadores u otros accesorios, aquí te dejamos nuestro top 10 de tiendas con accesorios para iPhone.