If you buy from Shein, you may have some doubts about the messages that appear in the tracking.  Many times the message International Warehouse appears. If you want to know what it means and where it is, read on, because we explain everything you need to know.
We also recommend you to read this Shein page where you can learn more about their company and the company's warehouses.
What does International Warehouse mean at Shein?
This message usually appears in Shein's tracking in the first few days after the order has been shipped.
Additionally, the "International Warehouse" message is usually accompanied by other messages such as "Awaiting Packing", "Awaiting Shipment", and "Has left the warehouse"… All these messages give us a clue about our order's status.
In any case, your package is in one of Shein's warehouses, but where is it? How long will it take to arrive?
We explain below.
Where is Shein's international warehouse?
Shein's headquarters are in the eastern Chinese city of Nanjing, although they also have an office in Guangzhou, a metropolis located in the south of the country famous for being the world center of Chinese clothing.
So yes, the international warehouse that the tracking is talking about is located in China. However, you should know that Shein also has other locations strategically distributed around the world: Shein has warehouses and even factories in other countries, which allows it to streamline logistics shipping and product delivery.
Specifically, it has warehouses in the USA, Spain, France, Russia, Germany, Italy, Australia, Switzerland, and the Middle East. But, Shein's main warehouse is located in China, it has more than 10,000 m² and most packages are shipped from there.
Here you can see photos of the warehouse.
From which international warehouse does my package arrive?
Most Shein packages are shipped from the central warehouses in China. However, if what you have purchased is available in another country closer to you, it's possible that it will be shipped from there.
We can't choose where we get our orders from, as it all depends on the stock availability of the product and the delivery address you have selected for your purchase. If you are buying from Europe, it will most likely arrive from a European warehouse if there is stock.
To check where your order is coming from, it is best to check the tracking number from external sites such as 17track.net or AfterShip. By entering the tracking number, the site itself will indicate the country of origin of the shipment.
Regardless of the country, it is shipped from, your Shein package will arrive on time. So don't worry and allow a few days for the package to progress and see where it is.
Why don't I have a parcel assigned to me yet?
Sometimes, when the package is in the international warehouse, it still doesn't have an assigned parcel, and therefore, it does not have a tracking number. Don't worry, this is normal. As soon as the package is delivered to the carrier, you will be assigned an order number that you can use to track your package.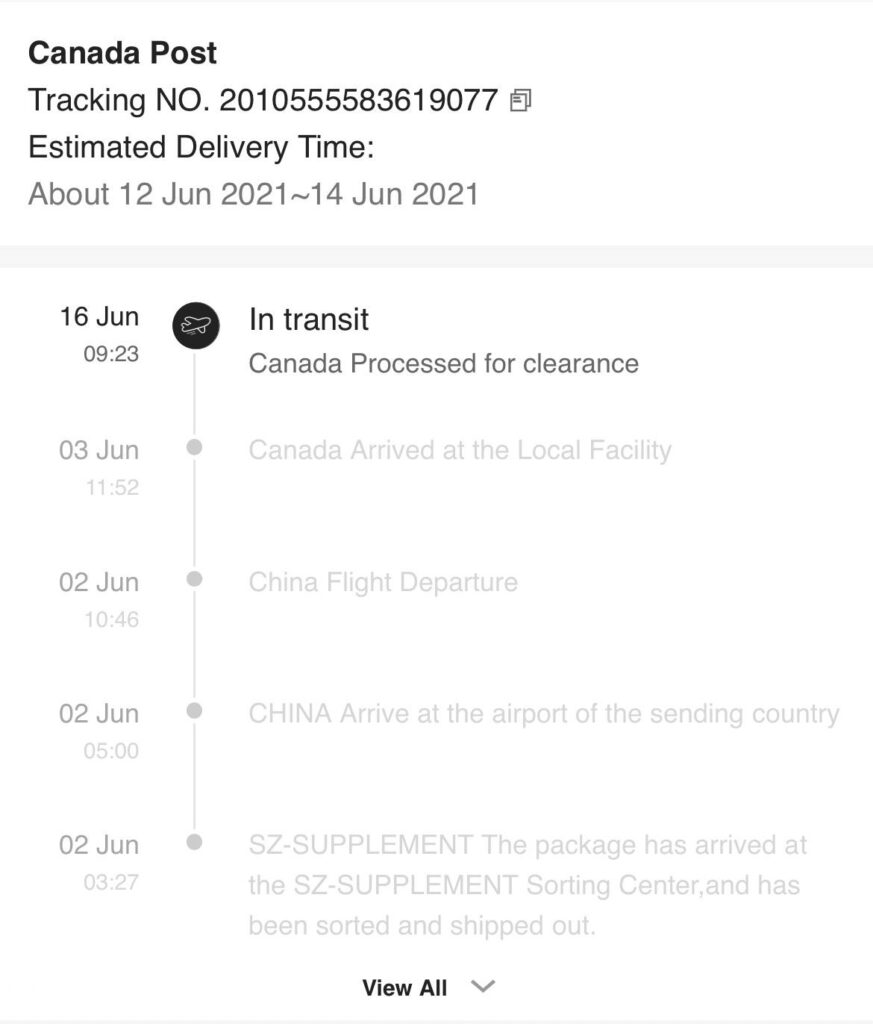 How long will it take to arrive since it is in the "International Warehouse"?
The delivery time may vary depending on the country and region where you live. The platform itself provides an estimate, although it's important to follow tracking updates.
It is difficult to say how long it will take after the message "International warehouse" or "International warehouse" appears since after leaving the warehouse it passes into the hands of the transport company and no longer depends only on Shein.
When it arrives in your country it may also be stopped at customs and, in some countries, you may have to pay taxes. Although Shein packages usually arrive duty-free and arrive directly to your home.
All in all, it usually takes 3 to 4 weeks for packages to arrive at your home from the Shein warehouse, but the time may vary depending on the shipping company or post office assigned to you. Packages may also take longer during times of high package volume.
How to request a refund at Shein?
Main article: Complete guide to refunds at Shein
If you are concerned about the delivery time of your order or if the purchase you received does not fit or match the description and photos you saw, you can request a refund from Shein.
To request a refund, simply log into the "My Orders" area and contact Shein's customer service center. They will be able to give you further instructions on whether you need to wait longer or need to request a refund. You can contact them by clicking on this link.
Luckily, the platform has good customer service and always tries to answer any questions and ensure the satisfaction of their customers, so just explain in detail what has happened to proceed with the refund.