Did you miss the chance to buy something on 11/11? Don't worry: you still have a good chance to do so on Black Friday, for which AliExpress has prepared many offers, coupons and discount codes.
So that you don't waste your time, today we bring you a summary of everything you need to know.
Oh! And if you are planning to buy a gift for Christmas, you still have time to get everything without hassle, so take advantage of these super prices.
When does AliExpress Black Friday start?
AliExpress Black Friday starts on Thursday, November 25 at 10:00 am and ends on Tuesday, November 30 at 10:00 pm.
But don't get lost because, although the event lasts several days, many of the super discounts and codes have limited units.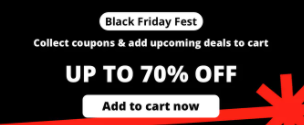 That's why we recommend you to start putting in your basket everything you are interested in buying to have it ready when the promo starts and thus ensure your purchase at the best price.
It is better to leave everything ready and when it is time to pay you only have to enter the discount code that best suits you.
If the 11.11 sales were crazy, this Black Friday aims to surpass them with sales of up to 70%.
Here are the AliExpress pages where you can find the best deals:
Promotional codes
The best thing about these AliExpress mega campaigns are their discount codes.
Remember that these discount codes are limited and that the juiciest ones are usually unavailable in a short time, that's why we insist that you better prepare your shopping cart as soon as possible, to use them at the beginning of the promotion before they run out.
AEBF4 – discount of €4 for a minimum purchase of €30.
admitadBF7 – discount of €6,20 for a minimum purchase of €44,28.
BFALIXBLOG9 – (EXCLUSIVE!) €9 discount for a minimum purchase of €60.
admitadBF12 – €10,63 discount for a minimum purchase of €88,57.
AEBF15 – discount of €15 off per minimum purchase of €100.
admitadBF18 – €15,94 discount for a minimum purchase of €132,85.
BFALIXBLOG18 – (EXCLUSIVE!) €18 discount for a minimum purchase of €120.
admitadBF23 – €20,37 off for a minimum purchase of €168,28.
admitadBF30 – €26,57 off for a minimum purchase of €221,42.
BFALIXBLOG29 – (EXCLUSIVE!) £29 off for a minimum purchase of £190.00
AEBF43 – discount of €43 for a minimum purchase of €290.
AliExpress discount coupons
Important: Please note that you have discount codes (the ones we have just left above), which are copied and pasted at the end of your purchase, and you also have AliExpress discount coupons, which once you request them, are saved in your account and are automatically applied at the end of your purchase.
From November 21 at 9:00 p.m. you can pick up this discount coupon that you can use for all AliExpress items:
€40 discount coupon for a minimum purchase of €80 (get it here).
This kind of coupons with such juicy discounts are highly coveted by everyone, so getting them is not so easy. One trick is to start clicking non-stop on "Claim" from 8:59 p.m. until 9:00 p.m.; although we warn you that sometimes it is simply a matter of luck if you catch it or not.
But don't worry, AliExpress gives out many more discount coupons just for entering their page or app during these days.
AliExpress coupons and discount codes are not compatible with each other
Unfortunately, AliExpress coupons and discount codes are not compatible with each other: you will have to choose the one that suits you best at the end of your purchase.
On the other hand, coupons are not limited, while discount codes are. It is better that the purchases you have in mind are made early on the 25th (when the Black Friday event starts) using the discount codes, as they run out quickly.
You can leave the AliExpress coupons for later, but don't get distracted because they expire at the end of the campaign, on November 30 at 8:59 a.m.
Seller coupons
A good news is that seller coupons (or store coupons) are compatible with AliExpress discount codes or coupons.
Do you know what type of coupon these are?
Seller coupons are discounts offered by sellers to use exclusively in their store, allowing you to get even better prices.
Before you buy, check on the tab of each item if you can pick up one of these codes, although this depends solely on each seller.
For every $30 spent you save $3
Many items include the "Spend & Save" promotion: for every $30 spent you will save $3 on your shopping cart.
It doesn't matter if the products are from different stores, just make sure that they are marked with this promotion on the cover of the article.
The Money Hop game
One way to win Black Friday coupons is by playing "Money Hop" (click here).
This game is only available from the AliExpress app and consists of jumping from box to box without falling out of it.
Redeem hops for coupons
Each jump will accumulate in your account and you will be able to redeem them for coupons valid from November 25th at 9:00 a.m. to November 30th at 9:00 a.m. on all AliExpress items:
50 hops: $0,45 with a minimum purchase of $0,46.
100 hops: $0,90 with a minimum purchase of $0,91.
200 hops: $1,80 with a minimum purchase of $3,61.
300 hops: $2,70 with a minimum purchase of $5,41.
500 hops: $4,51 with a minimum purchase of $9,01.
1000 hops: $9,41 with a minimum purchase of $90,14.
1500 hops: $13,52 with a minimum purchase of $135,21.
Accumulating hops is very easy and you can redeem them now for the coupon of your choice (one of each).
How to play
In "Money Hop" you just have to make a circuit jumping from box to box, exerting just the right pressure with your finger so as not to overdo it and fall out of the boxes. As you will see, the difficulty of the game is not to fall, since the distance and size between boxes varies.
A trick to avoid over pressing on the jump is to have the mobile speaker connected to guide you with the music that sounds when you press with your finger.
Extra coupon for getting all gift boxes from official stores
In addition, some boxes contain from official AliExpress stores that you will accumulate and when you get them all (19 different gift boxes in total), you will be rewarded with a mystery gift (an AliExpress coupon).
Every day you have two free games for checking in the application and up to eighteen extra for completing very simple daily missions such as visiting items or stores.
Choose your payment method and get even more discounts
As in the 11.11 campaign, on Black Friday you will also get more discounts when paying with Alipay (debit or credit card), PayPal or Mastercard.
Accumulate 20% of your purchase in Alipay bonuses
Just for paying with Alipay you will accumulate in your wallet 20% of the total amount of your purchase, up to a maximum of €10.
This bonus will initially appear as a pending balance and when the seller sends your purchase it will become a real balance, which you can use in any order without a minimum purchase.
$3 discount when paying with PayPal
PayPal gives you a $3 discount directly at the end of your purchase using their payment method on orders over $45. You can only use this discount once.
€2 discount when you use your Mastercard
If you pay with your Mastercard for an order over €20 you get a direct discount of €2.
Take advantage of the Wheel of Fortune to get coupons, coins and more prizes
With the Wheel of Fortune: Black Friday version you can easily get AliExpress coupons, daily prizes or coins that will also help you to get discounts at checkout: every day you have a free spin and if you want to get more complete the daily missions that AliExpress has prepared for you.
Do not hesitate to play because in the first spins it is very easy to get a coupon of €4 for a minimum purchase of €30.
Although in the last spins you will most likely win 100 coins each time, playing is free and you can always win some of the prizes or recharge your coin reserves to the fullest.
This game is available now, but only in the mobile application.
Best Pre Black Friday offers
To make things interesting, AliExpress has prepared the Pre Black Friday sales that start on November 22nd at 10:00 a.m. and end on November 25th at 08:59 a.m., just when Black Friday will start.

Please note that the discount codes we have given you above are not valid for these deals, but you can use other exclusive discount codes from the sellers we will list below.
The best selection of early bird Black Friday deals
With the sheer number of discounted items out there, you might not even know where to start, but we'll help you with that.
Black Friday is a great opportunity to invest in a good robot vacuum cleaner and now you have this Roborock s5 Max at a price we haven't found before, just €299,10 using the discount code BFS560 (original price €677,75).
A real bargain, for a high-end robot with a great suction power (2000 Pa), with control and mapping of the rooms, which vacuums without problems carpets of all kinds (scale without difficulty up to 2 cm in height) and also includes 290 ml water tank for mopping floors.
No doubt, this Roborock s5 Max is at number 1 in our selection of bargains for Pre Black Friday.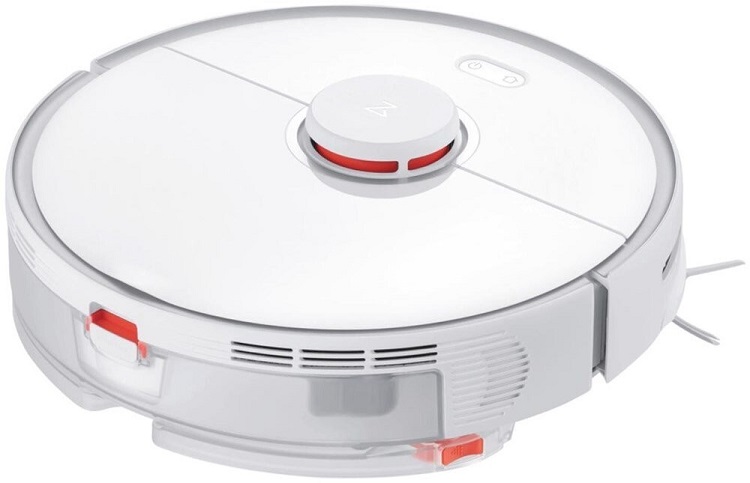 If you are looking for an electric scooter to move around your city and save on transportation, a safe bet that will not disappoint you are the Xiaomi scooters. The Xiaomi Mi Electric Scooter Essential is available for only €225,80, after applying the discount code BFELE43 (original price €340,25) A real bargain! (Only ships to Europe).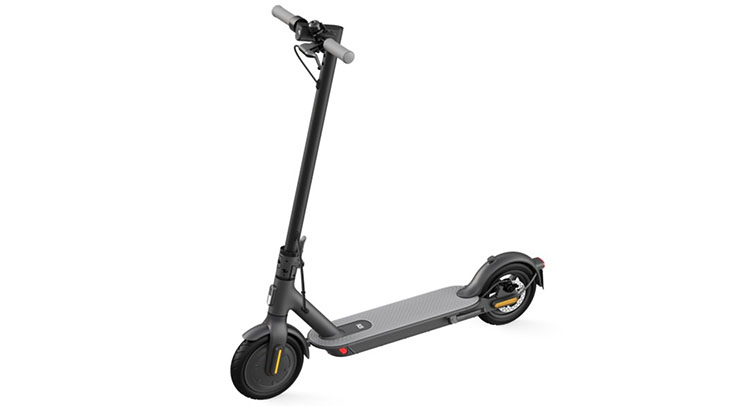 This Chefbot Touch food processor from CREATE will make your life much easier: with its touch screen and Wi-Fi connection you will link directly to its app to download any recipe and have it cook it for you. For €141,97, you can find it in the Pre Black Friday instead of €304,95 (applying the code BFCHEF25).
So you have no more excuses not to eat healthy and varied.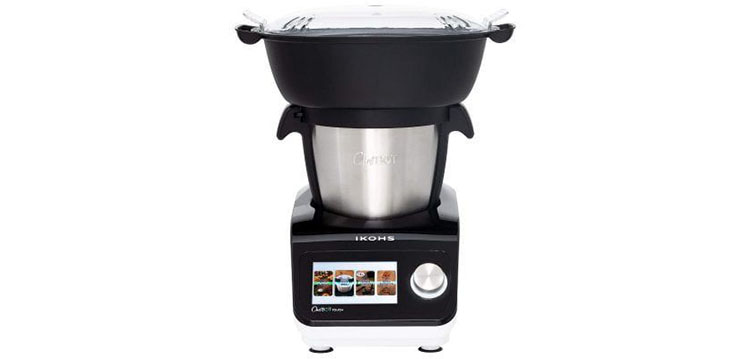 You have the completely original Apple Airpods for only €99 with the code BFAPPLE20 (original price €145,75). Undoubtedly, a pair of very top wireless headphones at a fantastic price.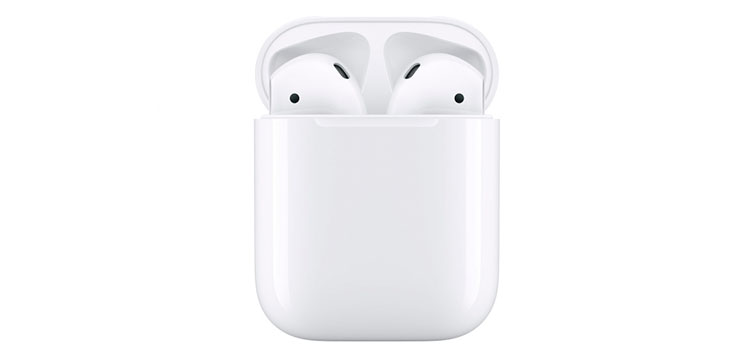 And now that we are in winter, it's the ideal time to start with laser hair removal treatments, but they are usually very expensive and you lose a lot of time traveling to a hair removal center.
With the Braun Silk Pro IPL laser epilator you can do it yourself from home and when it suits you best. In the Pre Black Friday you have it at a super price: only €236,56 with the discount code BFBRAUN35 (original price €429).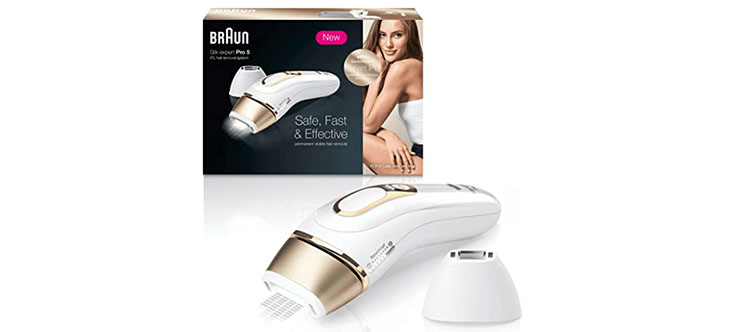 Capsule coffee makers are very fashionable, but the reality is that capsules are very expensive and pollute too much: that's why semi-automatic coffee makers have become the best alternative to prepare a good creamy coffee at home which ends up being much cheaper than capsules.
This THERA MATT RETRO coffee maker by CREATE will also add a distinctive touch to your kitchen with its vintage design. You have it for €43,94 (a real bargain) with the discount code BFCAFE29 and the seller discount code of €5 (original price €112,95).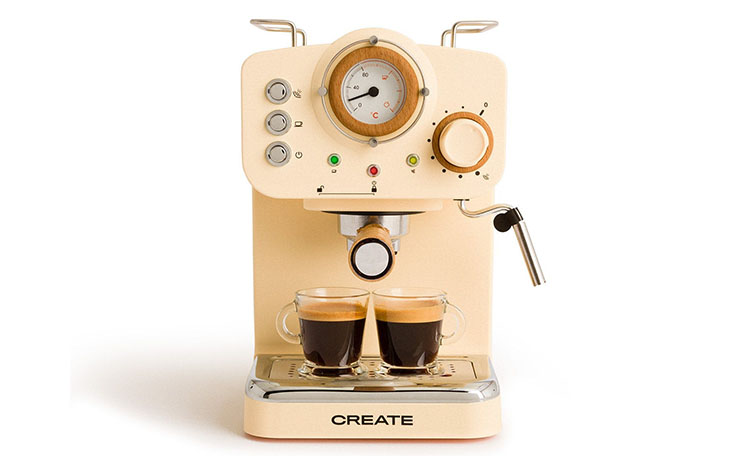 This Xiaomi Mi Band 6 smartband is great to get started in the world of smartwatches and if you do not know what to give at Christmas, with this smart bracelet you will look great without spending a lot of money. You have it for only €24,29 applying the discount code SDMi9 (original price €44,99).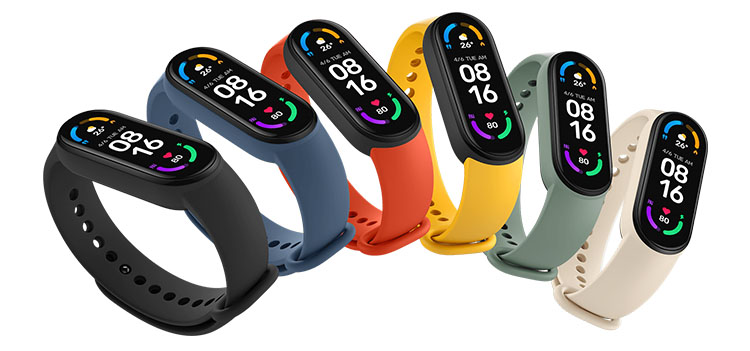 And if you are thinking of renewing your phone, you should know that AliExpress is one of the best places to get a quality device at a good price. Here you have the OnePlus 9 Pro with 5G, 128 GB of memory and 50 MP camera for only €517 using the code BFPRO50 and the seller coupon of €2 (original price €711,25). It is a smartphone with excellent fluidity that stands up to the best high-end brands.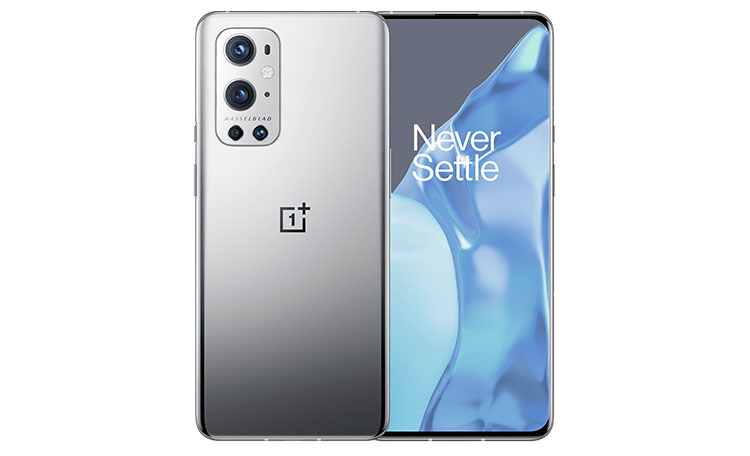 On the other hand, you have the Samsung Galaxy A03s for only €97: a basic phone, with simple functions for everyday use, for very little money. Apply the code BFSAM22 to get this super price (original price €158,57).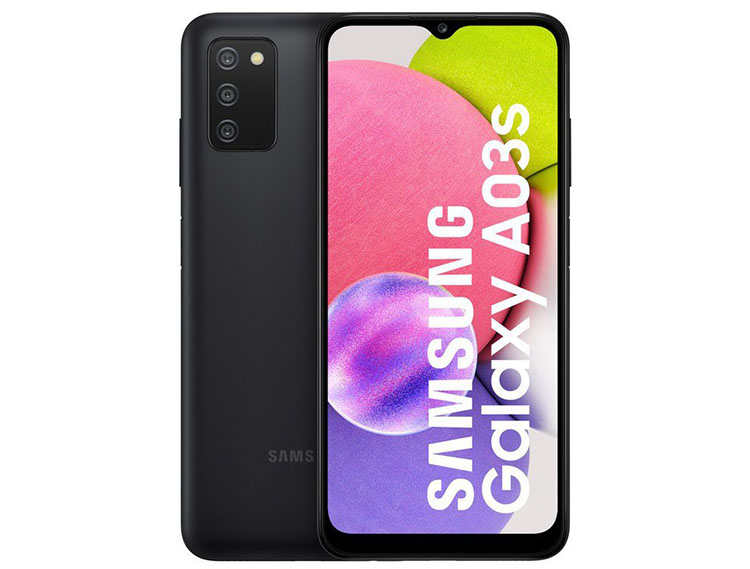 And as important as having a good smartphone is to have a good TV in our home: smart TVs allow us to connect our TV to any streaming platform like Netflix, HBO, Disney+…
In the Pre Black Friday you have this 43″ Samsung Series 7 TV with smart TV for only €303,06 using the coupon SDSAMSUNG45 (Original price €440,08) and for a more affordable price the 32″ Xiaomi Smart TV for only €164 with the code BFMITV35 (Original price €297,02).