Headphones have always been the favorite gadget of music lovers, but in recent years they have become an essential accessory for everyone: whether it is to talk on the phone, play video games, listen to music or watch movies, we all need to have good headphones. But headphones that have good autonomy, a stable wireless connection, noise cancellation, or protection against sweat, are usually very expensive.
However, the variety of headphones and technologies on the market have increased, as well as the number of brands and manufacturers. Thanks to new Chinese brands specialized in headphones, we can buy any kind of headset, be it wireless, with sound cancellation or gaming type, for much less than if we buy them to well-known brands. Today we are going to talk about these Chinese brands, explain how to find them even at a lower price on AliExpress, and discuss if they compete with other popular ones.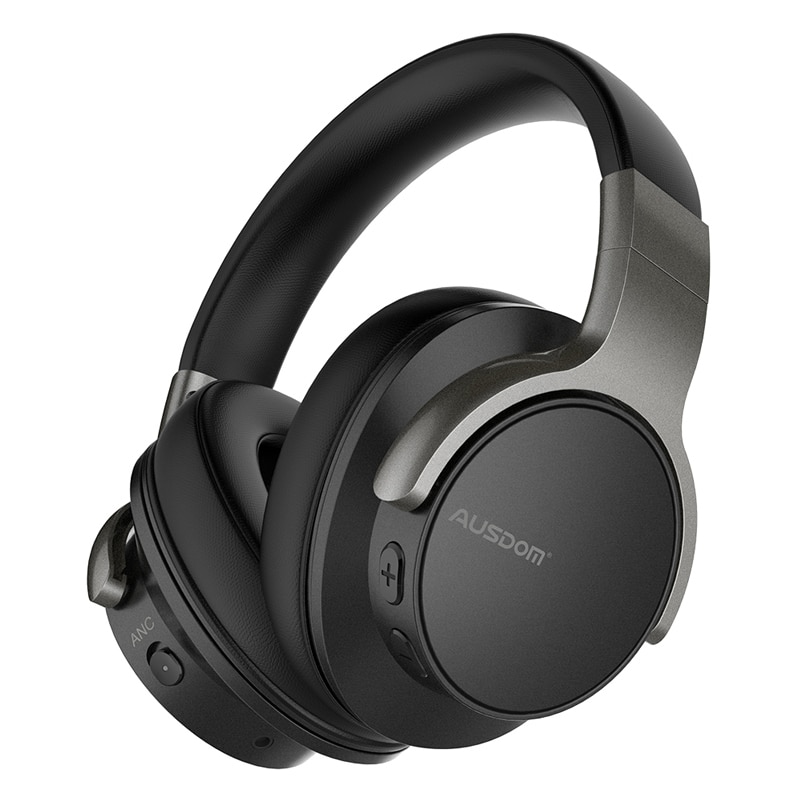 Best headphone brands available on AliExpress
This online sales platform is famous for having a wide variety of products and the best Chinese and international brands at an incredible price. Precisely, headphones are one of the best-selling products on the platform, since many Chinese brands are well-known globally for their sound quality and their low price. So if you want to save money without giving up quality sound, keep reading this article to see all of our recommendations, although you can find them all by clicking here.
Xiaomi Headphones
Without a doubt, the most international Chinese brand is Xiaomi, which began to gain fame for its economic and high-quality smartphones. But in recent years they have brought out a wide variety of products that have also triumphed. Buying a Xiaomi product always gives us peace of mind since we know that we are buying one of the best products on the market within its price range.
So it is clear that Xiaomi headphones are one of the most sought after and sold. This brand has specialized in wireless headphones, with some models very similar to Apple's Airpods. What differentiates Xiaomi wireless headphones is the sound quality, a stable connection, and a large capacity battery that gives them a good autonomy, complemented by the charging case.
In the more expensive models, we will find a better sound technology due to its large and quality drivers, compatibility with SBC and LDHC codecs, noise cancellation technology thanks to the dual-microphone system, a great autonomy of up to 20 hours, improved design, and IPX4 water resistance. You can find all Xiaomi headphones from this link.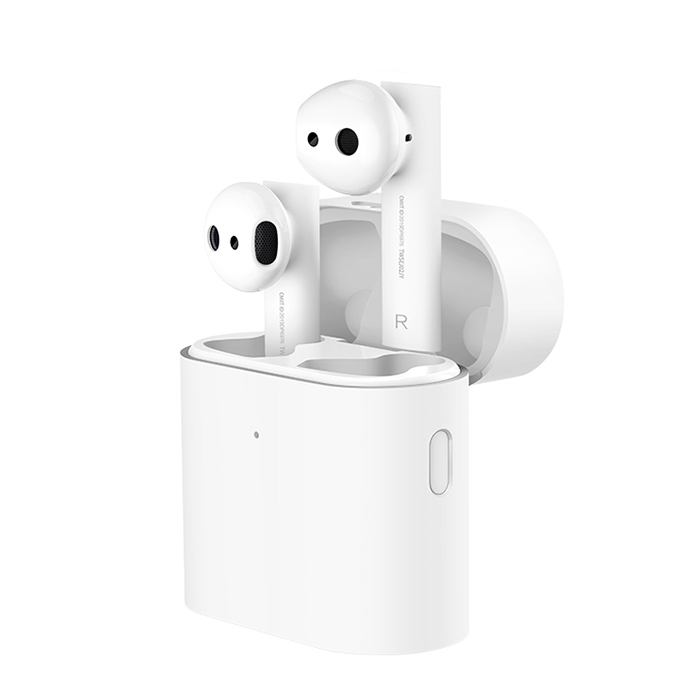 QCY Headphones
Another popular brand that won't disappoint you is QCY. It is specialized in wireless headphones and has a wide variety of models: wireless earbuds, Airpod type Bluetooth headphones, other wireless sports headphones very similar to Powerbeats, and in-ear headphones with support ideal for running or walking.
Since they have several models, it is best to look at all of their headphones by clicking here. Their best wireless headphones have HiFi sound quality, SBC codec support, double micro for sound cancellation, battery up to 25 hours, touch control or protection. They all include a charging case to transport your headphones while we charge them. If you want more information about the brand, we recommend our QCY Headphones Guide.
Anker Headphones
But if you want to check different types of headsets, Anker is ideal since they have wireless earbuds, Airpod type, headband headphones… They are a bit more expensive than headphones of other Chinese brands, but their features are to the height of expectations. You can find them all at this link.
In terms of sound quality, Anker headphones feature aptX-compliant high-fidelity sound quality, thanks to their large drivers. Also, Anker is characterized by the great finish of its headphones, using durable and water-resistant materials. In the latest models, we will find headphones with up to 100 hours of autonomy or resistance to sweat.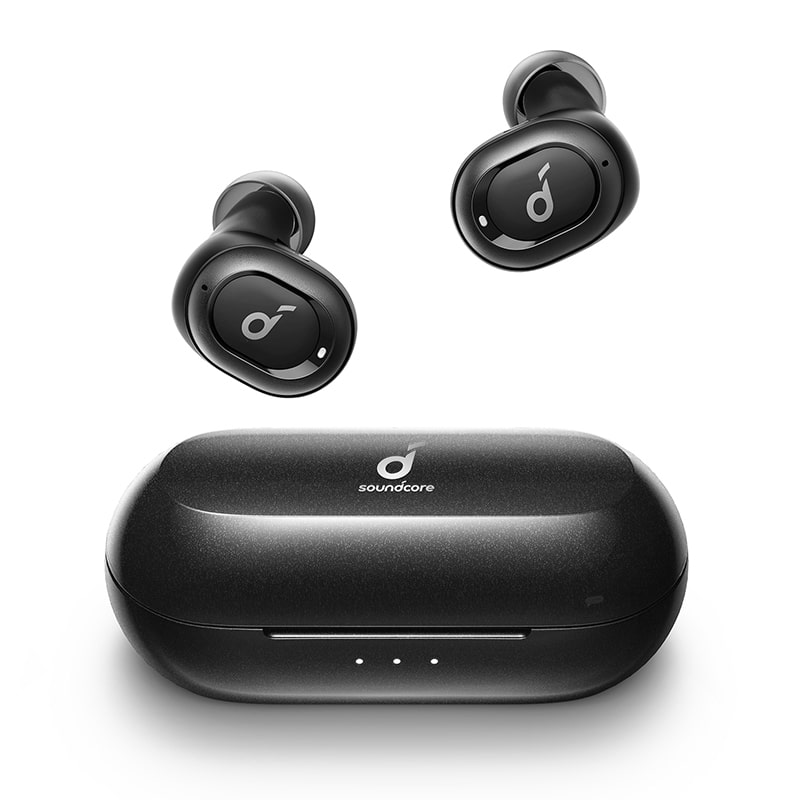 MPOW Headphones
Whichever headphones you are looking for, MPOW probably has them. This brand has the largest variety of headphones on AliExpress, as you can see by clicking here. Most are wireless headphones with any type of configuration: headband, button, Airpod style, sports Powerbeats type headphones… The best thing is their low prices.
Their premium models have the best finishes in terms of materials and sound quality. They are wireless headphones with a stable connection thanks to Bluetooth 5.0, active noise cancellation technology, great autonomy, and a design conceived for maximum comfort.
But the best sellers are their low-priced wireless headphones, as their value for money is very good. We can enjoy our music wirelessly, with stereo sound, IPX7 water protection in some models, HD quality stereo sound, and even CVC6.0 sound isolation in most headphones, to achieve high-quality sound.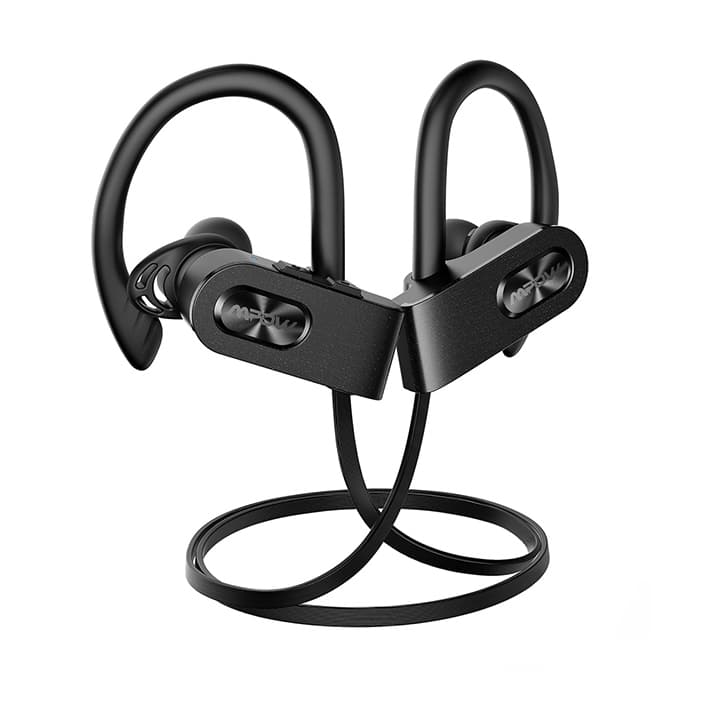 Bluedio Headphones
Bluedio is one of the star brands on AliExpress. They specialize in speakers and headphones, which have a moderate price but great sound quality, especially their wireless headphones. In fact, we have analyzed the Best Bluedio headphones previously on our blog. If you want to see them all you just have to look at this link.
Bluedio's wireless over-ear headphones offer the best sound quality since their technology allows listening to even the most delicate sound effects. Although they are quite economic, they have good drivers and are compatible with some advanced audio codecs. Thanks to its ergonomic design, you will forget that you are wearing them.
The Bluedio wireless earbuds or Airpod are smaller, however, the brand has strived to offer the best possible sound quality. That is why they are compatible with aptx audio protocols which avoids delay and reduces power consumption, they also offer a more stable connection, with an autonomy of up to 45 hours in the best models, thanks to the charging case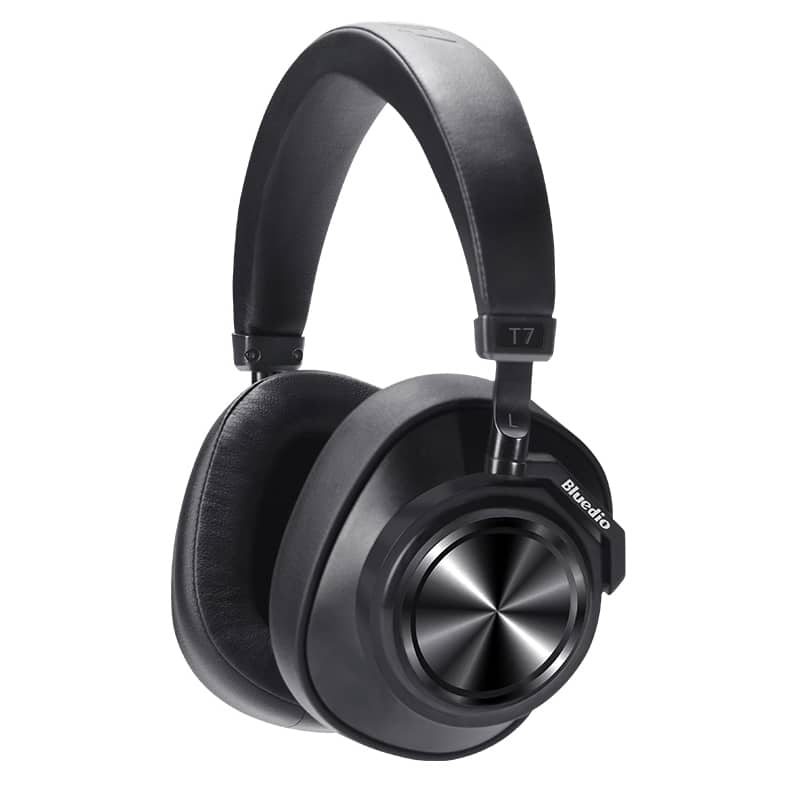 Tronsmart Headphones
Although less known, Tronsmart has surprised us with its performance. It has local warehouses in Russia, Poland, and Spain to ship your headphones in record time. It is specialized in very low-priced and high-performance wireless headphones. You can find all by clicking here.
Without a doubt, Tronsmart's small wireless earbuds are one of the cheapest: Qualcomm processors compatible with aptX, AAC, and SBC, CVC8.0 noise cancellation technology, autonomy of up to 24 hours, water protection, touch control… All this for a price very similar to that of Xiaomi's Redmi range headphones.
They also have some quite popular gaming headphones, thanks to their built-in microphone and large drivers you can hear the sound in detail. The noise cancellation system prevents hearing noises from our surroundings. Its design is intended for gamers that can use them for several hours.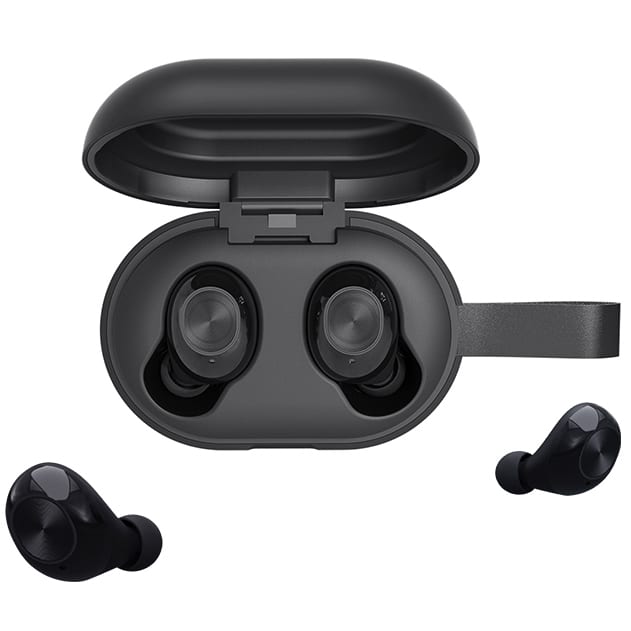 Edifier Headphones
Edifier specializes in sound electronics, so we can find very good quality speakers and headphones. Although it is one of the most recent Chinese brands, its headphones won't let you down. They can be found on AliExpress with shipping from China, Spain, or Russia from this link. Something that surprises us in all its models is the careful design.
Edifier's best Airpods type wireless headphones include the latest technology on the market: Bluetooth 5.0, touch control, water resistance, compatible with voice assistants, long battery life, compact carrying case, Qualcomm aptX processor with great sound quality and noise cancellation. CVC8.0 sound. Although all their models are quite similar, the difference is in the chipset, autonomy, and the size of the diaphragms
They also have several models of headband headphones, some wireless, and others for gaming. This type of headphones isolate more noise by its own design, but also include active noise cancellation, and the drivers together with the Qualcomm aptX processor guarantee great sound quality with a very elegant design.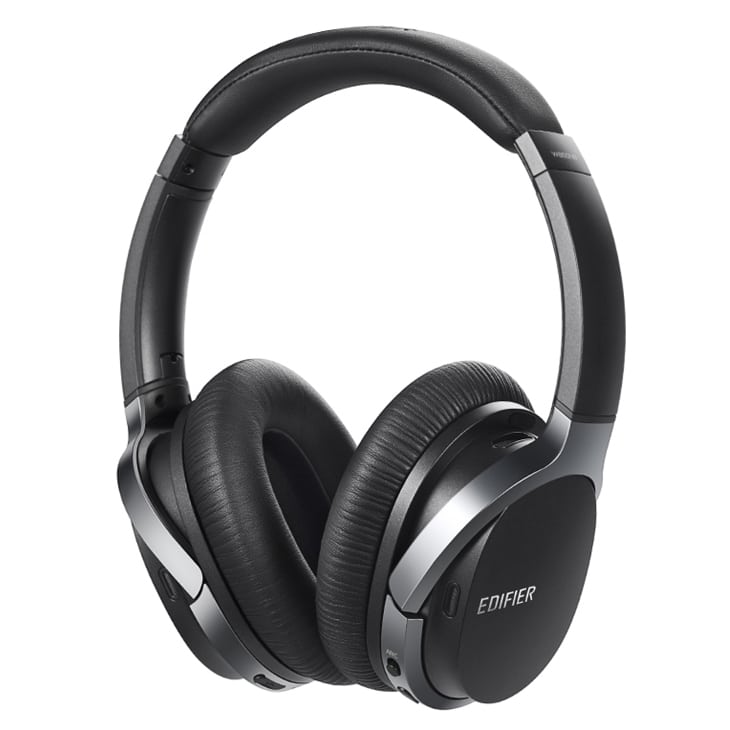 JBL Headphones
This brand is well known internationally and can be easily found on AliExpress. This brand offers us exceptional sound quality, at the level of brands such as Sony, Bose, or Sennheiser. That is why their headphones are somewhat more expensive than the ones we just saw, as you can check here.
Their specialty is TWS wireless earbuds, and they are so high quality that some models can be compared to Apple Airpods. The secret is in the size of its drivers that creates an intense and very precise sound in the bass. Thanks to its touch control we can change songs or answer calls, they are also water-resistant, for you to be able to do sports without risk.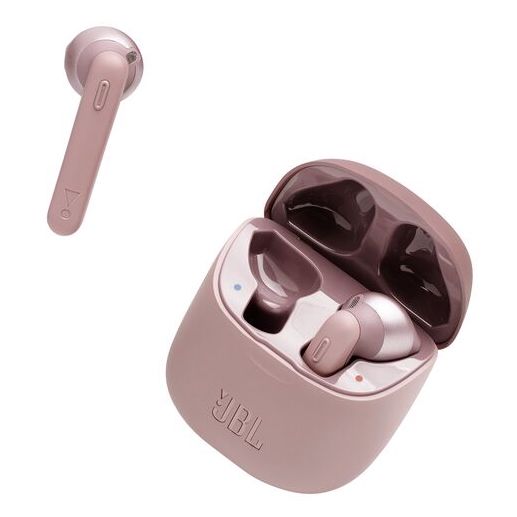 Other brands of headphones that you can find on AliExpress
As you can see, there is a wide variety of quality headphones, but this online sales platform also has other well-known international brands for sale. In recent years, many phone brands have released their own wireless headsets with very good technology and sound quality.
Here are some of those brands that are also available on AliExpress:
Types of headphones that you can find on sale on AliExpress
Now you know the best brands of headphones on AliExpress. But there are different types of headphones with different features, so we will explain the main characteristics of each one, so you can decide which better suits your needs.
Gamer headphones
If you like video games, gaming headphones are essential to spend hours playing without disturbing your family. Usually, these are over-ear headphones with cable, since this way we will avoid delays and we will have a better sound quality for little money. They must be designed to be worn for hours, with soft and resistant materials. You can find this type of headphones at this link.
In-ear headphones
Also called AirDots, these types of headphones are placed inside the auditory cavity, which is why it is more difficult to isolate ourselves from noise so that is why they need to have noise cancellation technology (although the cheapest ones do not). They can be wireless or wired, the latter are usually cheaper. As you can see here, these are best-sellers.
Headband headphones
They are the best known and most popular headphones: both headphones are joined together by a rigid ribbon called a headband. Their main advantage is that they isolate you better from noise in a natural way; however, if they don't have a proper design, they can be very uncomfortable. You can check them at this link.
Wireless headphones
Today, most headphones are wireless. The good thing about them is that we can use them with complete freedom, without being tied to our device through a cable. However, they are more expensive and there may be some delay if we use them to watch movies or multimedia content. But on AliExpress you can find them cheaper by clicking here.
Sport headpohones
Some headphones are conceived particularly for sports. Their design usually makes it easier to hold onto our ear for high-impact exercises, but the degree of protection against water is also very important. A good example is Powerbeats headphones. You can find them all at this link.
Things to consider before buying headphones
During the comparison of different headphones we have made in this article, we have mentioned some interesting characteristics of the best headphones. So that you can understand what makes them so good, we will explain a bit some of these features and what you need to look at before buying new headphones.
Active noise cancellation
We are surrounded by noise, but thanks to the noise-canceling headphones we can enjoy our music without interruptions. There are two types of noise cancellation: passive and active. The first creates a barrier between noise and our hearing, as in headband headphones, where the headset itself protects us from external noise. Active noise cancellation relies on microphones that pick up external noise and cancel it out. This is very useful in AirPod type in-ear headphones.
Bluetooth connection
This technology allows us to use our headphones wirelessly. But this connection can generate delays between the image and the sound or consume a lot of battery. Headphones with bluetooth 5.0 or higher improve a lot in this regard.
Drivers
The driver is what is inside the headset and is responsible for emitting the sound. There are different types of drivers (dynamic, flat, balanced armature, electrostatic). Dynamic ones are the most common, but they can also generate distortions when we turn up the volume. Their size also helps for a better sound, although large drivers don't reproduce high frequencies well.
Operating system compatibility
Most headphones connect via Bluetooth and that's it, but some have a control application, in that case, it is important to see if they are compatible with iOS and Android. For example, Apple headphones can work with Android, but many functionalities will be lost by not having an iPhone.
Button or touch control
AirPod-type in-ear headphones usually have a control on the earphone itself, to be able to change songs or answer calls. Button controls are the cheapest, but touch controls are much more comfortable.
Is it safe to buy headphones on AliExpress? Which guarantees do they offer? Is it easy to return the product if I am not satisfied with it?
When we intend to buy headphones, doing it through platforms as Amazon or eBay is probably not the best option, since these stores are intermediaries and increase the price of their products. Also, they only offer leading brands, and you will not be able to find these low-priced headphones we have been mentioning. If you want to save money, it is best to buy your headphones on AliExpress, where thousands of people have already bought them and now enjoy a quality product for less money.
AliExpress warranty is usually one year when buying with shipping from China and sometimes longer if buying with local shipping. In case you want to make a return, it is important to note that if you don't like the product, you can return it by paying the cost of shipping to China, except in sellers and countries that offer free returns during the first 15 days.
Get your headphones at the best price with special offers and coupons
Now you know what kind of headphones you can find in AliExpress and which are the best brands. It is important to be aware of temporary offers since the most popular brands usually offer discounts of this type. In our blog, we are always attentive to the best special offers. It is also advisable to visit the AliExpress main page frequently.
In our blog, besides analyzing the best products and discounts, we also have a section with tutorials where we explain our best tricks to buy on AliExpress. If you still don't know how this online sales platform works, we recommend our Essential Buyers Guide for AliExpress.
We hope this guide helps you buy the best low-price headphones. What do you think of these headphone brands? Have you already bought headphones on AliExpress? We would love to hear your opinion, do not hesitate and leave us a comment below with your shopping experience.