Smartwatches have become an essential accessory in which the time is the least important thing: with them we can control our sleep, heart and daily physical activity parameters.
So today we bring you a selection of the best Chinese brands of cheap smartwatches and other top brands that you can find on AliExpress and that will more than meet all your expectations.
Why choose AliExpress to buy my smartwatch?
In our opinion, it is difficult to find another online store with such a wide offer (from the most basic to high ranges) of smartwatches as AliExpress.
This, added to the daily deals and discounts it offers, make it the safest online platform to buy cheap and quality smartwatches.
How to find them: to find the best deals on smartwatches check out this search.
Best brands of cheap Chinese smartwatches
1. Xiaomi
Official store: Go to the store
If you are thinking of buying a smartwatch, in addition to looking for a design that you like and suits your needs, it is important to choose a brand that properly stands the test of time. And, without a doubt, you can get that with Xiaomi.
Xiaomi has four brands with distinct ranges of smartwatches and smartbands: Mi Band (smartbands), Amazfit, Mi Watch and Redmi.
All of them work with the Mi Fit app, an easy and intuitive app that will allow you to record all the data related to your daily activity and health parameters.
You can see all Xiaomi offers by clicking here.
Xiaomi Mi Band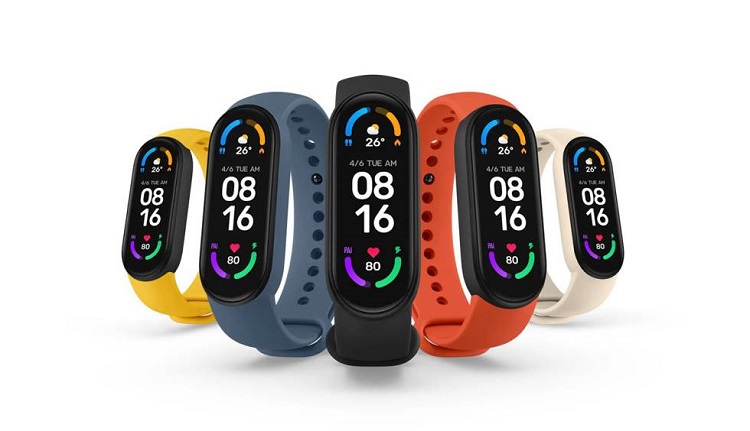 Firstly, we have the well-known Mi Band, smart bracelets with a more compact and lighter design than a regular smartwatch.
Despite this, Mi Band has the same features as any smartwatch: heart rate, sleep and stress monitoring, step and distance traveled control…
The latest versions include something that users have long been asking for: payment via NFC technology. With it, you can link your bank card for your physical purchases.
If you are looking to get started in the world of smartwatches or you are not used to wearing a watch because it bothers you, the Xiaomi smart bracelet is undoubtedly the best option.
Xiaomi Mi Watch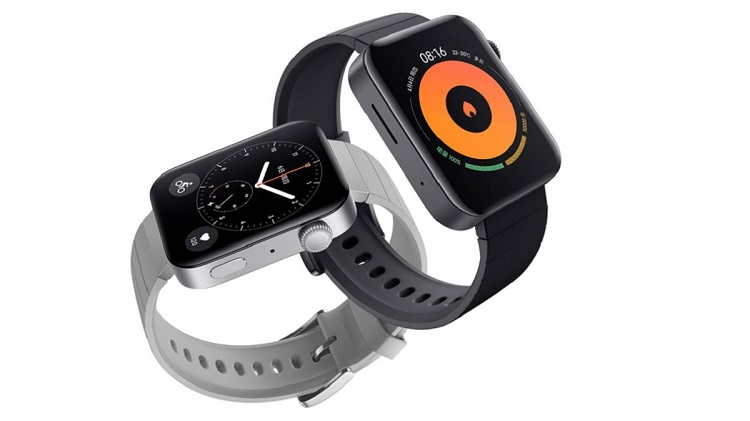 As of today, the Mi Watch has two models available: a basic one, very similar to the Mi Band, and the one considered as the high-end watch of the Xiaomi brand, with an autonomy of almost two weeks.
You can control everything related to your physical activity and pay via NFC. Although it has no microphone to make calls, all its features, along with a very good touch operation and screen resolution, make it a top smartwatch at a very affordable price.
Xiaomi Amazfit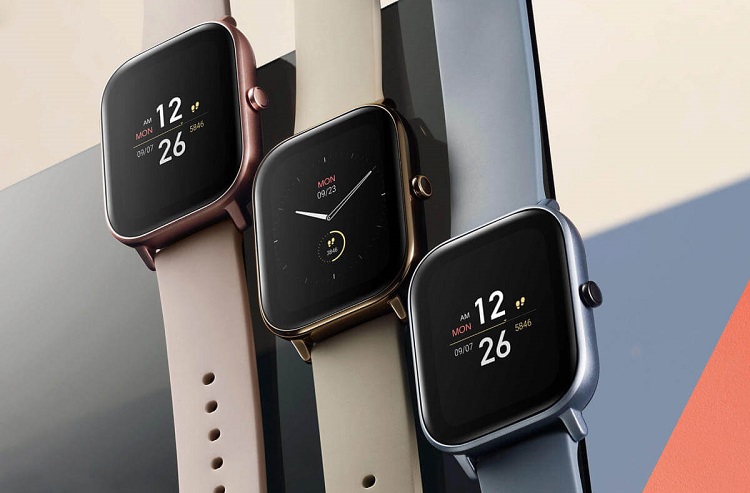 The Amazfit smartwatches are, right now, the trendiest among the public looking for a great design and a quality device, but without spending too much.
This brand has many different models that adapt perfectly to the tastes of each user: with round dial, rectangular, more sporty, larger, smaller, colorful…
These smartwatches are undoubtedly among the best in terms of value for money.
Xiaomi Redmi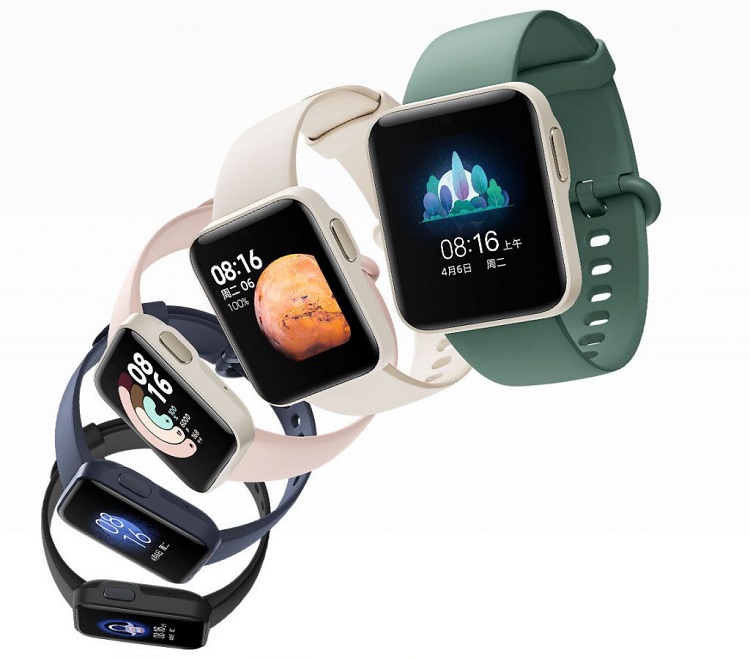 Redmi smartwatches are characterized by the simplicity of its functions, but without neglecting a good design. And all this at a very low price.
Its very affordable cost makes it directly a great competitor of the Mi Band smart bracelet, but with the advantage that we are facing a smartwatch.
Although its battery life is not bad, it is not the best.
Its main attraction is the NFC payment, which can make your daily life much easier.
2. Huawei
Official store: Go to the store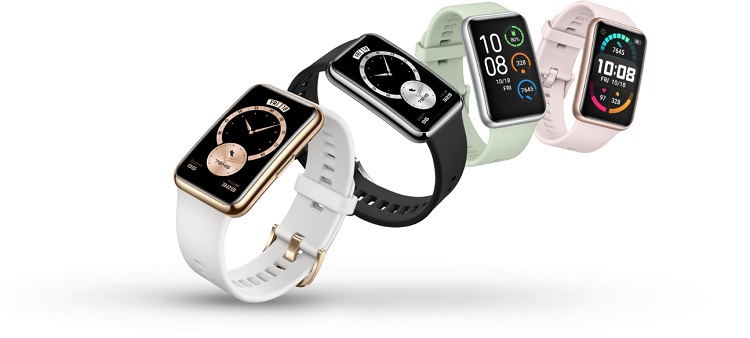 Huawei is perhaps, along with Xiaomi, one of the best known Chinese brands in the smartwatch sector.
Although their prices are not so tight, their devices are considered high-end and, in addition, their latest model has its own operating system: the HarmonyOS, which can bring them to the level of an Apple Watch or Samsung Galaxy Watch.
In addition to all the features to monitor your health and sport parameters, they include a microphone to make calls, listen to music, voice assistant. They're also water resistant and provide a good interface. The latter is very important: it is essential to be able to navigate easily on such a small device.
If you are looking to spend on a good smartwatch and that is durable over time, they are very good choice.
3. Realme
Official store: Go to the store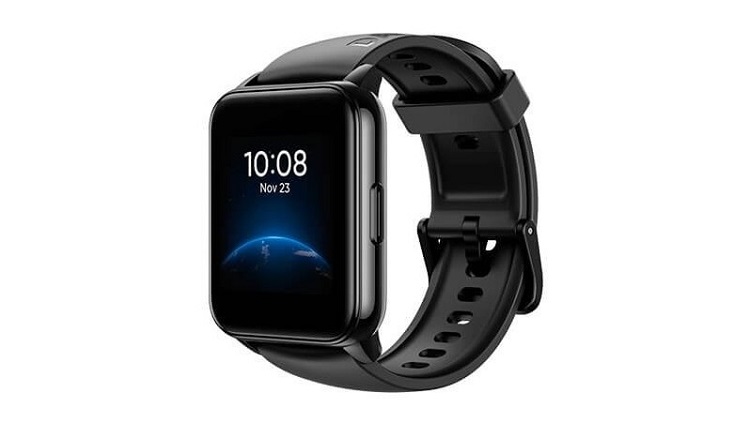 Realme smartwatches stand out for their good autonomy (of about two weeks), but their functions do not stand out too much compared to the previously mentioned models, beyond including alerts for pending phone calls or WhatsApp.
Despite that, they are still good devices with a medium-low price. If it fits your budget, don't think twice.
4. Honor
Official store: Go to the store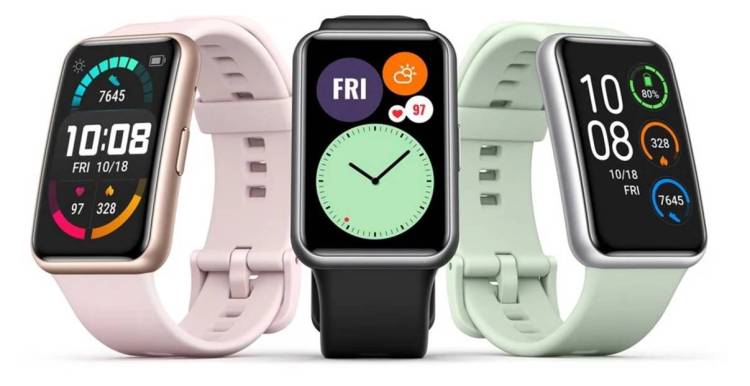 Honor was until recently a sub-brand of Huawei. Now it flies alone, but its devices are still very versatile and of remarkable quality.
Its prices are a bit tighter than those of Huawei and its features are very similar, but with more youthful and modern designs.
4. ColMi
Official store: Go to the store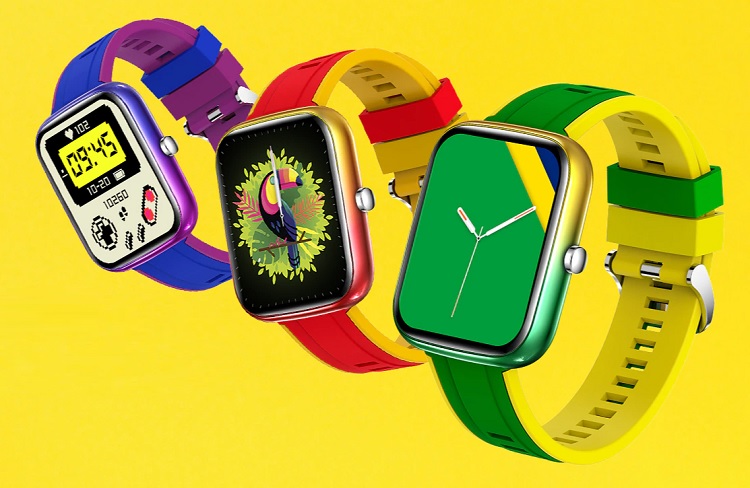 These smartwatches are a super sale on AliExpress and no wonder: their designs are very varied, plus they have very low prices, correct functionalities and good durability.
We could say that in ColMi, aesthetics are a priority: if you are looking for a smartwatch to check the time, control your daily activity, but without many pretensions in terms of technology, Colmi has what you need.
Their prices are very cheap, most of them cost what a normal low mid-range watch is worth.
5. LIGE
Official store: Go to the store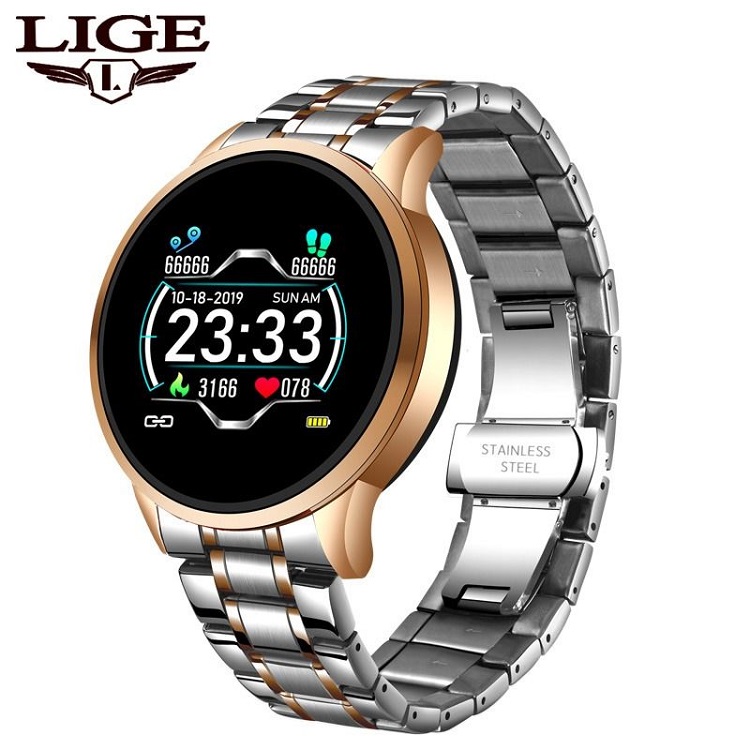 The LIGE brand produces both smartwatches and conventional watches, but all of them come with a common feature: prioritizing elegance.
Their smartwatches are characterized by more sober designs and materials such as steel and leather, but without neglecting the features of a smartwatch.
Keep in mind that although their appearance is very good and they appear as much more than they are, these devices have a fairly meager autonomy, so it is likely that you will have to charge it every night.
6. Lemfo
Official store: Go to the store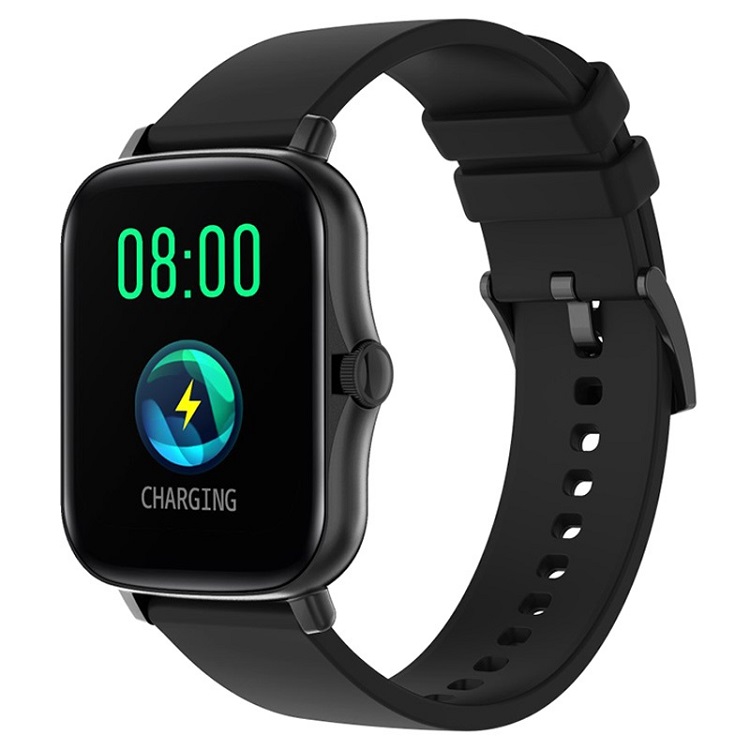 Another one of the most popular Chinese smartwatch manufacturers is Lemfo and we can say that they are at the same level as LIGE smartwatches: very good looking, with affordable prices and with a little fair features, but still functional.
This type of watches is ideal if you are looking for a device that doesn't look too sporty, for your day to day life, but with which you can still monitor your activity and health parameters.
Lemfo also has the typical models of smartwatches with a design very similar to the Apple Watch and with a price so low that you will hardly find elsewhere.
7. Torntisc
Official store: Go to the store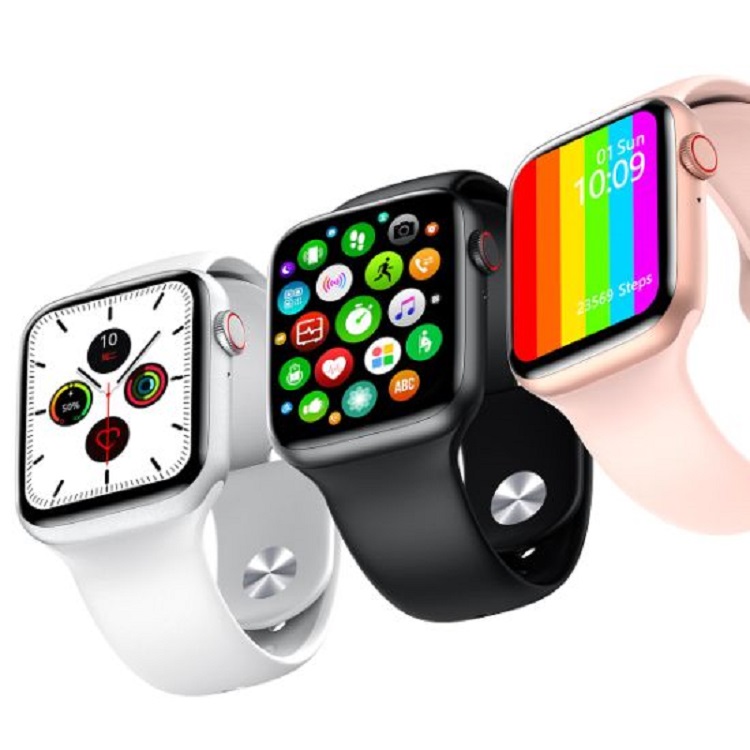 On Torntisc you can find clones of Apple Watch or Samsung Galaxy Watch but, beware, only in appearance.
Despite that, it seems to us a very good choice if you want to spend very little on a smartwatch. It's also great for children and teenagers who are excited to wear a smartwatch but do not really need it.
8. Zeblaze
Official store: Go to the store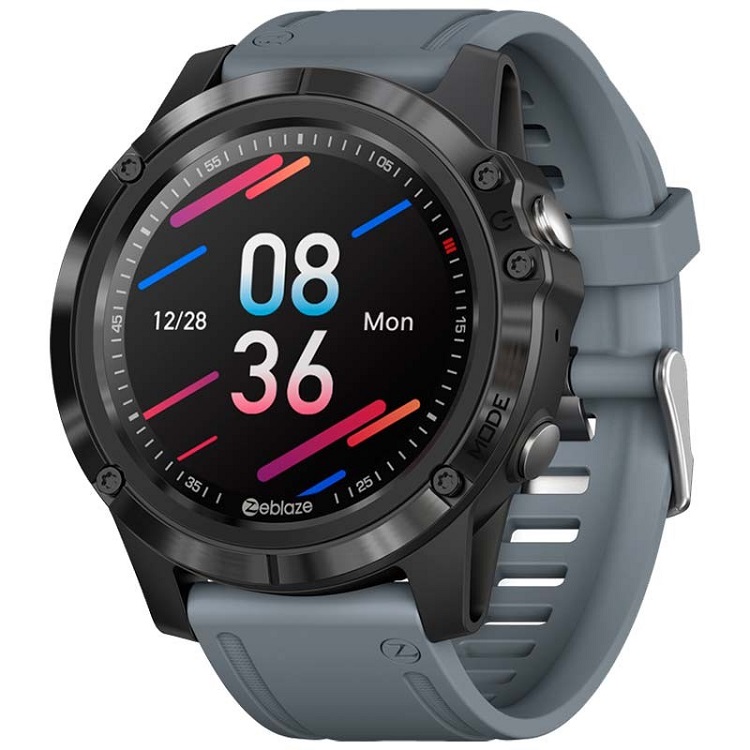 This Chinese brand has been gradually carving a niche among the best brands of smartwatches and their watches have many sales on AliExpress.
Although most of their watches can be classified as mid-low range, they also have some models that are a little more expensive but with very good features (front camera, notification notification notification, AMOLED screen …) and very favorable opinions of buyers.
The designs in general are, in our opinion, too sober and that is an aspect that they still need to improve, as it may prevent them from reaching a wider audience.
9. SENBONO
Official store: Go to the store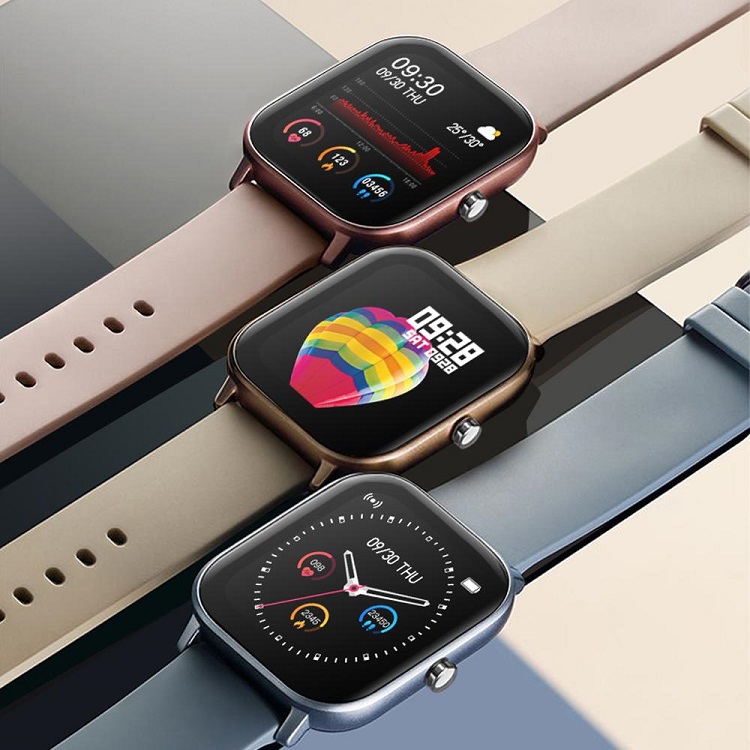 From Senbono, apart from falling in love with its price, we also love its fresh and colorful designs, and the amount of functions included in its models: it has multiple sports modes to record different workouts such as cycling, basketball, badminton, climbing, running…
In addition, most of these smartwatches are water resistant and can be linked to your cell phone to receive notifications of missed calls, Whatsapp, SMS… which is not very common in such cheap watches.
Some of their best-selling models are almost clones of Xiaomi smartwatches, but even cheaper.
10. Lenovo
Official store: Go to the store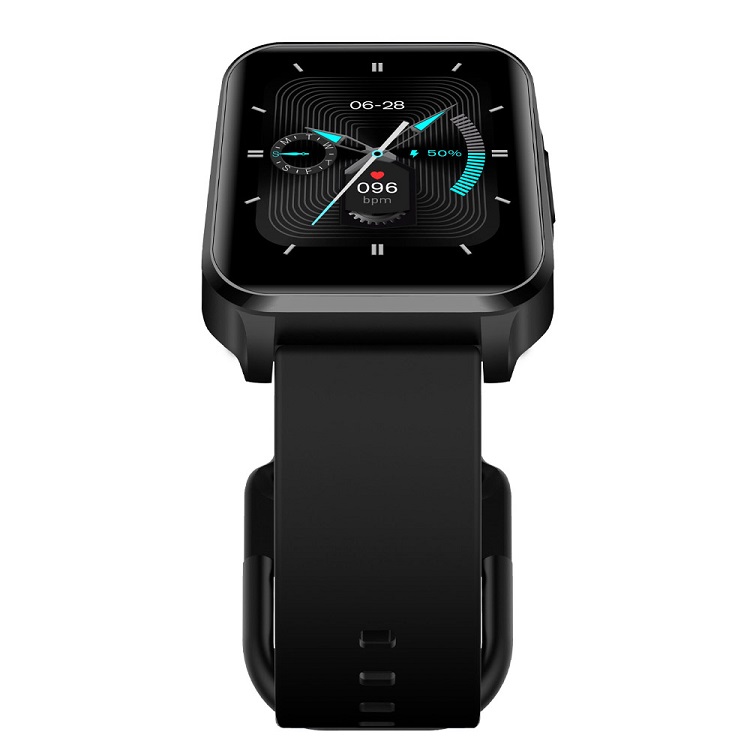 Lenovo is a very famous brand, mostly known for its laptops, but surely you do not know many of the gadgets it manufactures. They have very good ratings among its buyers.
Among its low-cost smartwatches, its hybrid watches stand out: with the appearance of a traditional watch (analog display) and an autonomy of one year, it is able to monitor heart rate, calories burned, steps, distance traveled…
It is very interesting if you are looking for something that in appearance is classic and sober without giving up everything else.
The Apple Watch, available at AliExpress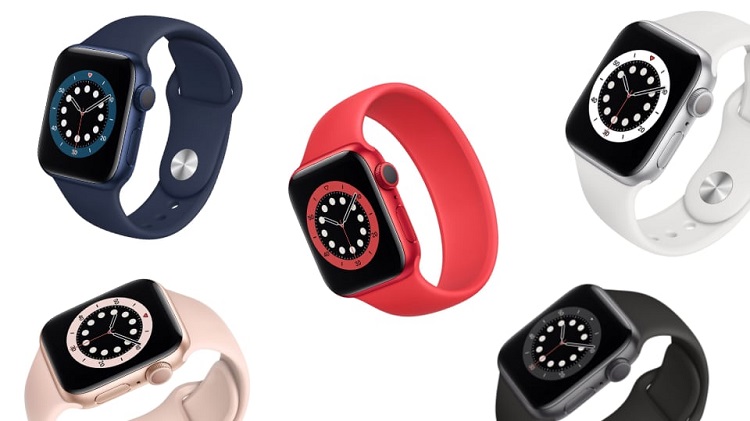 Despite not being a Chinese brand, we can not leave aside the famous Apple smartwatches.
On AliExpress you can also buy these high-end Apple Watches that, though are not always within everyone's reach, are a very good choice if you are clear that you are going to amortize it.
Remember that the Apple Watches on AliExpress are completely original, but many of them have such a tight price because they are refurbished items.
Refurbished smartwatches are not second-hand devices, but were returned to the factory for a problem that has already been fixed or for some other reason, so they are still in perfect condition for sale.
So if you are looking forward to get an Apple Watch, but you think it is not worth spending so much on a new one, this may be a good option.
Apple Watch clones
By the way, on AliExpress you can also find many Apple Watch clones: watches with a design the same as Apple's, but with features that actually have nothing to do with these devices.
Keep in mind that the software of these smartwatches is not the same as the original ones, they only copy the casing. They are only recommended if you are looking to wear on your wrist something that looks good and costs little money.
How to choose the best smartwatch for you
As you have already seen, there are plenty of smartwatches on the market and deciding on one can become a headache.
Therefore, the first thing you should ask yourself is what you need: an aesthetic and good materials or one in which the important thing is its performance?
That is why we are going to review the most important aspects when choosing a smartwatch.
Interchangeable straps with standard fastening
If your intention is to change its appearance so you don't get tired of it, consider choosing a watch with interchangeable straps and that also has a standard fastening system, to ensure its versatility.
A strap will give it a new look and may even allow you to quickly switch from a sportier style to a more elegant and sophisticated one.
Resistance of materials
It is clear that depending on the use you are going to give your smartwatch you should look for a more or less resistant watch.
If you are passionate about sports, and you are going to use the device a lot in different situations, make sure it is well assembled and that the materials are not poor and of poor quality.
Water resistance
An important point if you do not want to detach from your device under any circumstances: check if it is water resistant and at what maximum depth you can submerge it.
It is not the same to go into the shower with it as if you were to use it for scuba diving.
Good autonomy
The reality is that few smartwatches have a battery life of more than a couple of days. Some barely make it to a day, if you use it a lot.
Having to charge it every night can be quite annoying.
If you don't want to worry so much about that, choose models with more autonomy (some can reach two weeks) or that have fast charging.
Software
It is important that you know the operating system of your smartwatch to know if it is compatible with your mobile, since in almost all cases both must be linked.
So if you have an iPhone, make sure the smartwatch software is compatible with iOS.
Microphone for receiving calls and LTE connectivity for making calls without your cell phone
To receive or make calls or connect the smartwatch to your virtual assistant (such as Google Assistant or Alexa), the watch must have a built-in microphone.
If you also intend to leave your phone at home and still make calls, you will need a smartwatch with LTE connectivity and a SIM to be able to use it as a phone. This is usually only available in high-end watches.
NFC technology to pay with your smartwatch
Something very useful, and what many lower to mid-range smartwatches already have, is NFC technology.
NFC is the successor to the QR code: it will allow you to link your bank card and make physical purchases without having to take out your cell phone or the card itself from your wallet, identify yourself in certain places, synchronize devices…
Health and sport parameters
Most current smartwatches count basic parameters such as the pedometer to count your steps, heart rate, sleep quality… But others have more specific indicators such as blood oxygen saturation or geolocation system such as GPS, to record your location and movement without carrying your cell phone.
So depending on your needs, you may or may not need specific parameters.
Multiple sport modes
If your intention is to have a smartwatch as an ally when you practice exercise, look at the sports modes it has to record different workouts such as soccer, tennis, swimming, surfing, cycling, paddle tennis….
This can help you in your training and in measuring results, since by monitoring them you will have a greater control of your progress until you reach your goals.
Our opinion
You have already been able to check the amount of smartwatches that are available on AliExpress and most of them provide basic functions and very interesting parameters that everyone should monitor.
So, if you have a very limited budget but you are excited to try a smartwatch, do not hesitate to choose a low-end smartwatch to test if you really like everything it has to offer.
If you're also only interested in wearing it for aesthetics, there's no need to spend so much money on a high-end smartwatch, which you probably won't get the most out of. There are affordable watches with a very well achieved external appearance that you can consider before other more luxurious ones.