There's nothing more satisfying than applying a coupon or discount code on Shein to turn your purchase into a real bargain.
If you've been able to get one of these discounts, but you're unsure about how to apply it and discount it from the final price of your purchase, in today's article we explain it in detail so that you do not miss anything.
Are you up for it?
What is the difference between a discount code and a discount coupon?
You should know that both have the purpose of lowering the price of your purchase, and that to apply them you must meet some minimum conditions that Shein indicates.
Discount coupons are requested and saved in your "My coupons" section (here), while discount codes are applied manually in the last step of the purchase.
Both codes and coupons have a code that you have to copy to use them.
How to apply a Shein coupon or code
Applying one of these discounts is very simple, so let's see how you can do it, depending on whether you are browsing from Shein's website or from their app.
From the website
Before you can use this discount, you must add all the items you want to your shopping cart.
If you are going to use a discount coupon, go to your coupons section (here) to copy or memorize the code and if you want to use a code, locate it first and copy it.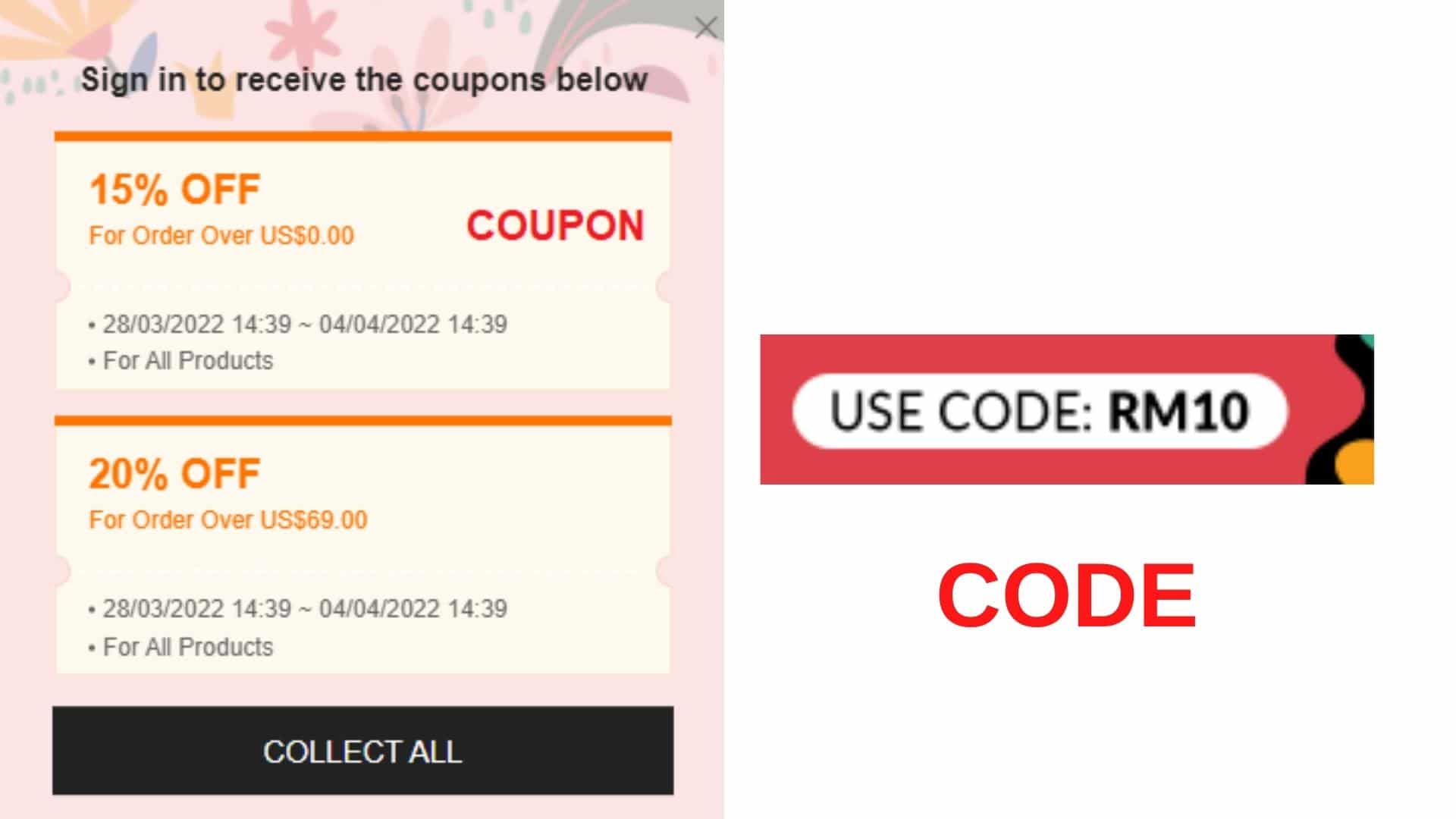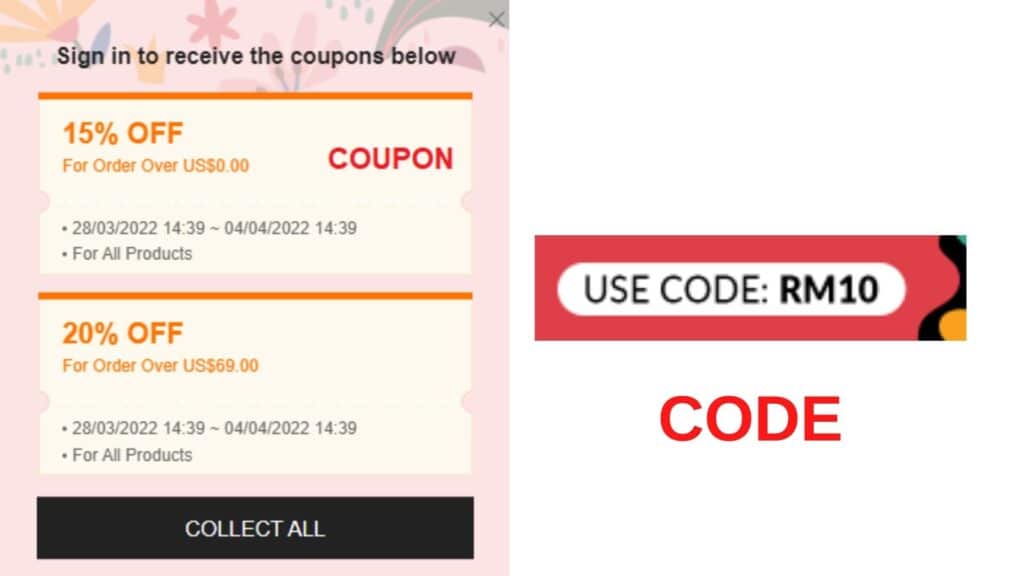 Then go to your shopping cart by clicking on the bag icon at the top left (you can go directly here).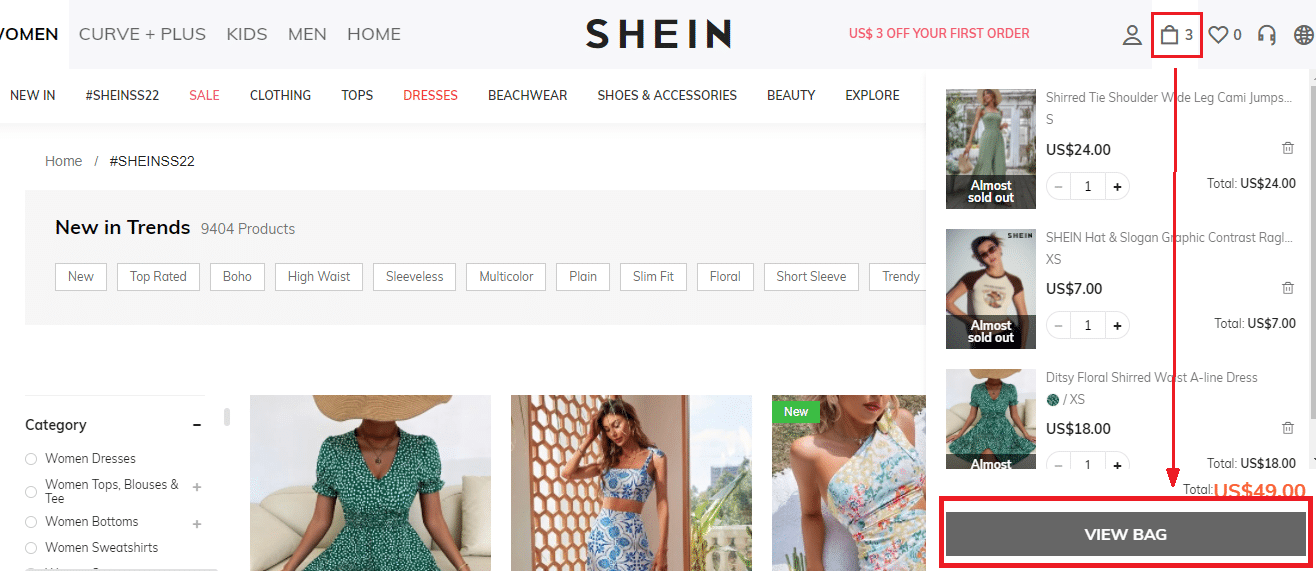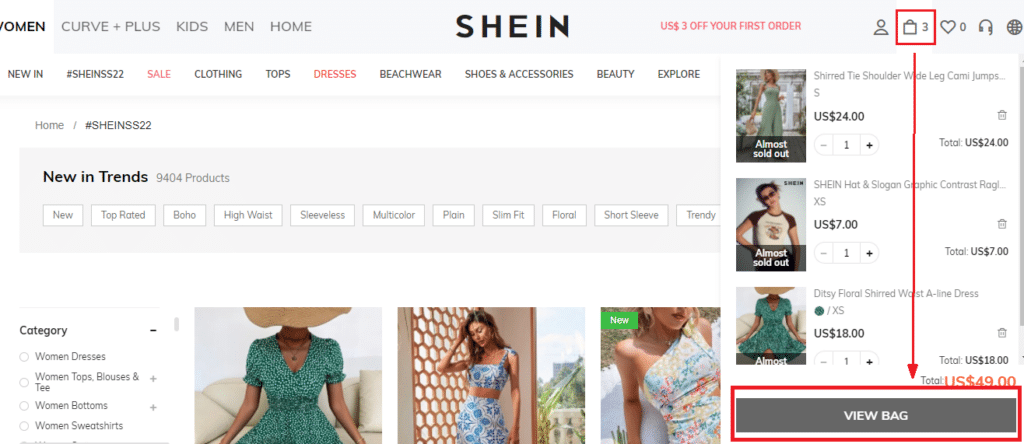 Click on "Checkout" to see a summary of your order.


Notice that below the order summary you will see the message "Coupon code": now all you have to do is paste the code you saved (or type it down) in the blank box and click on "Done" to have it automatically applied to your order.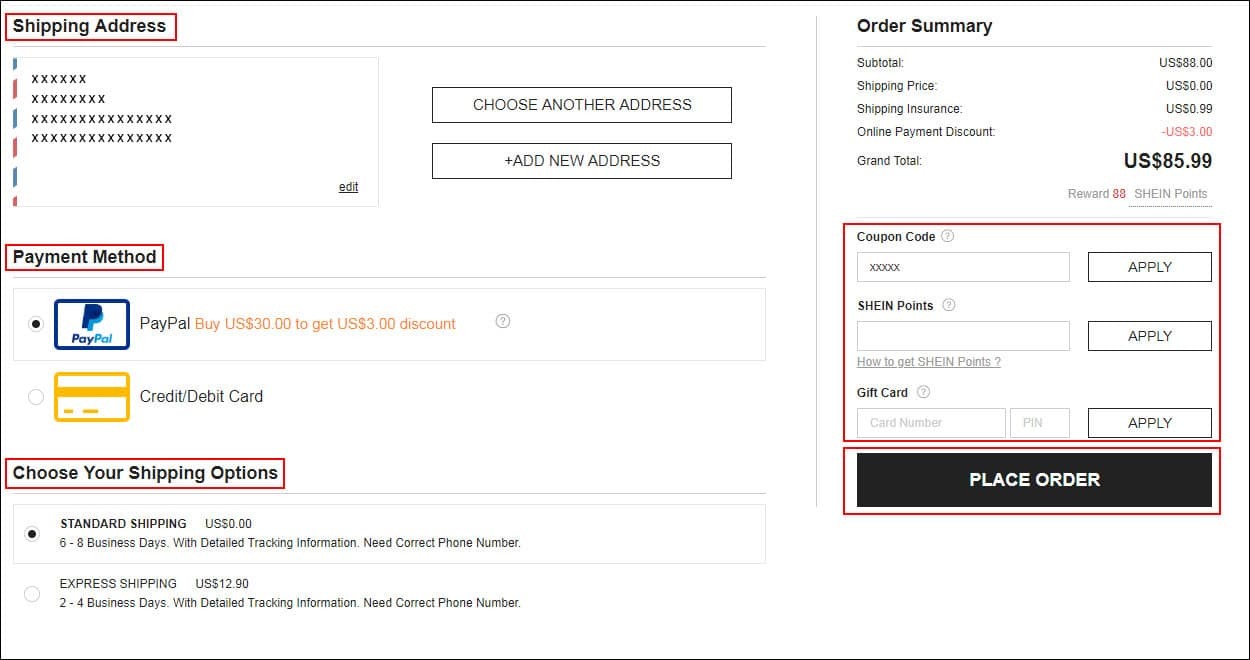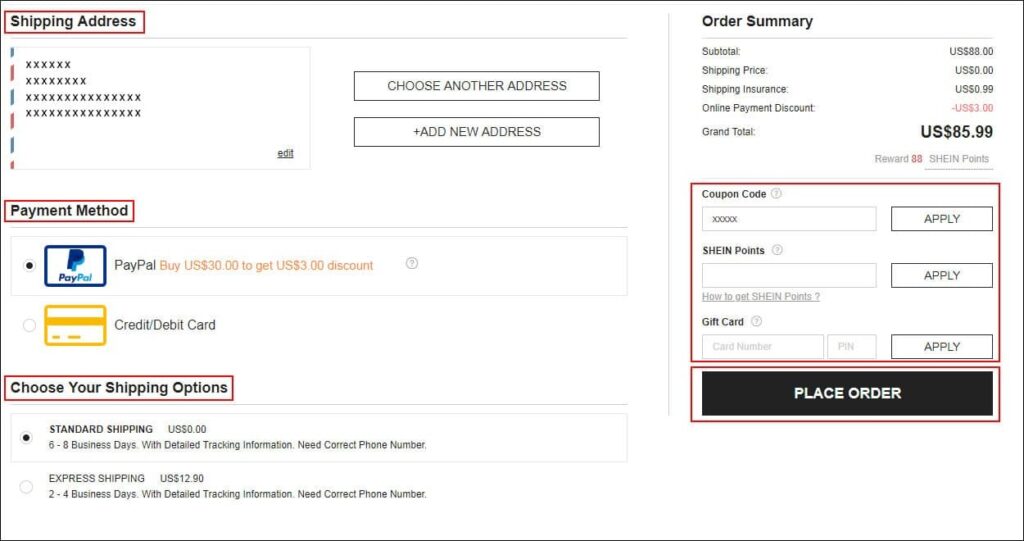 If you have checked that your discount has been applied correctly, finalize your purchase, and you're done.
From the application
If you make your purchase from Shein's app, you don't need to check your discount coupon before finalizing the purchase: when you apply the code or coupon, all the coupons you have saved in your profile will appear.
First, go to the shopping cart (top right).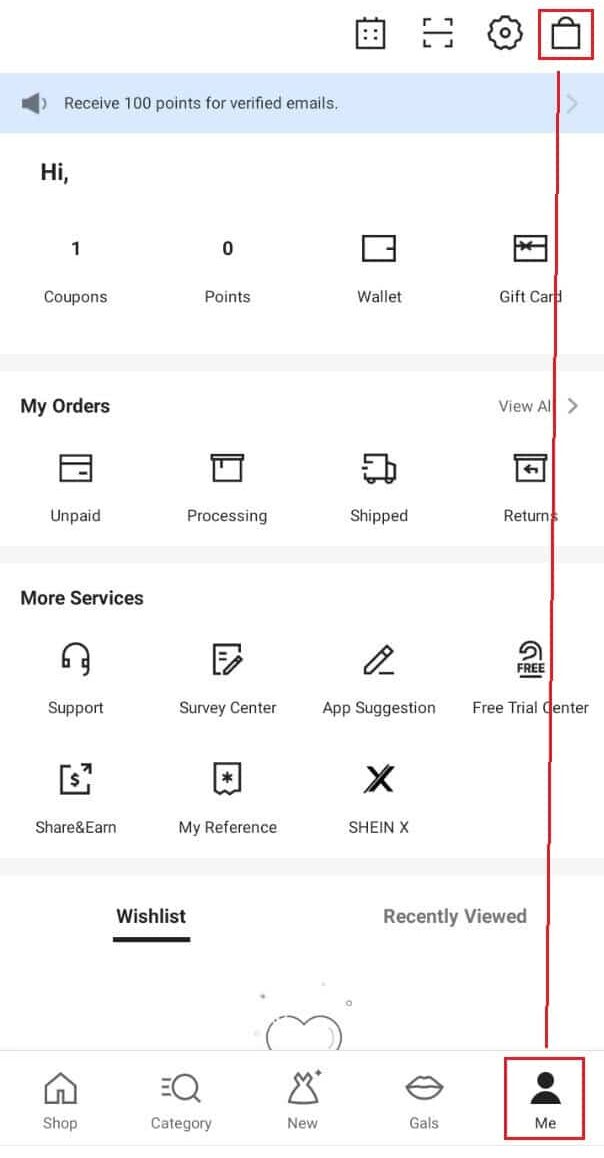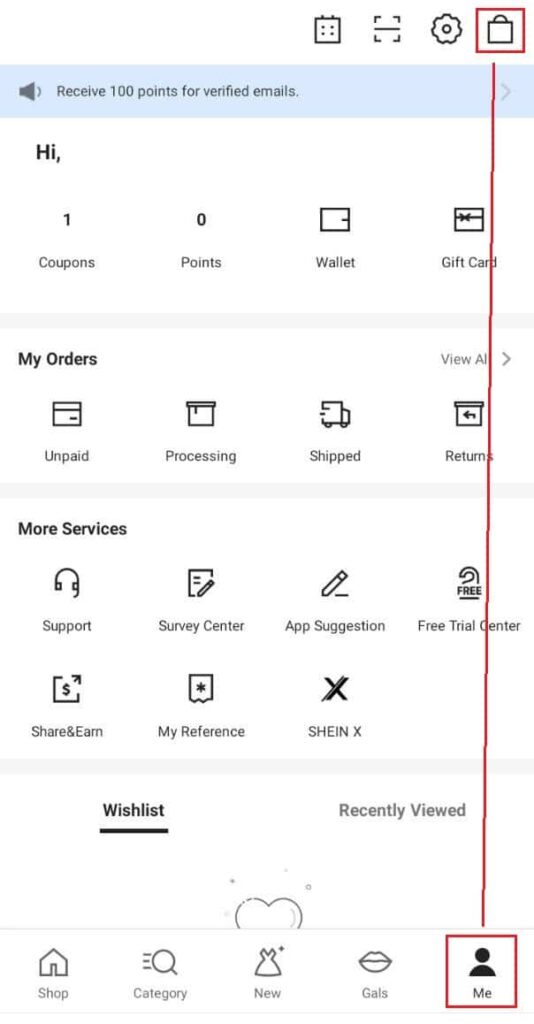 Before you can apply the coupon or code, click on "Checkout".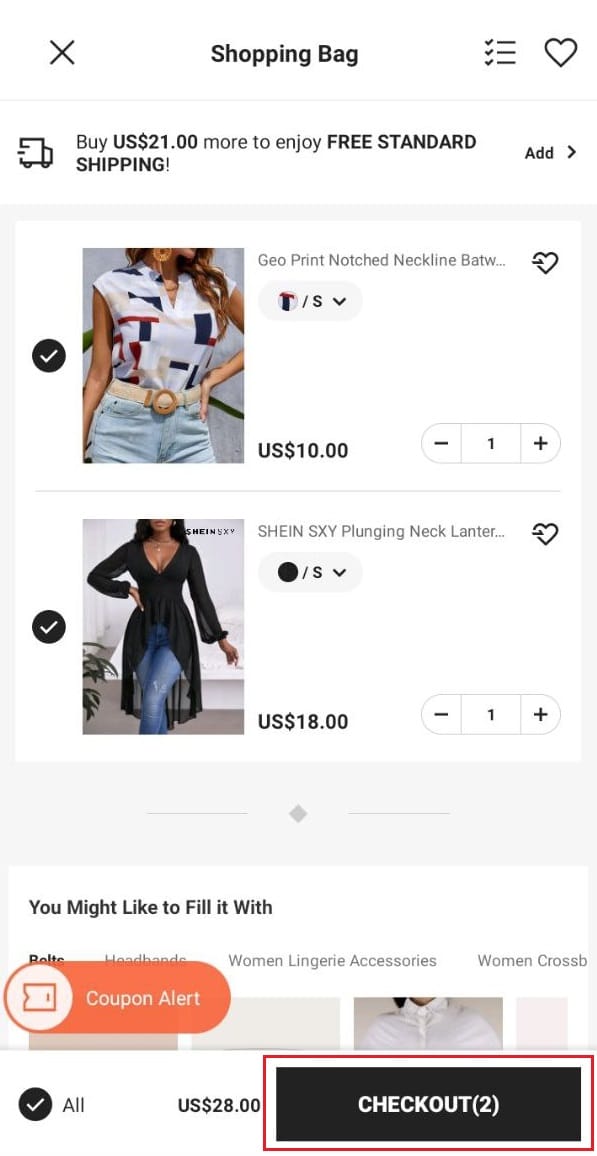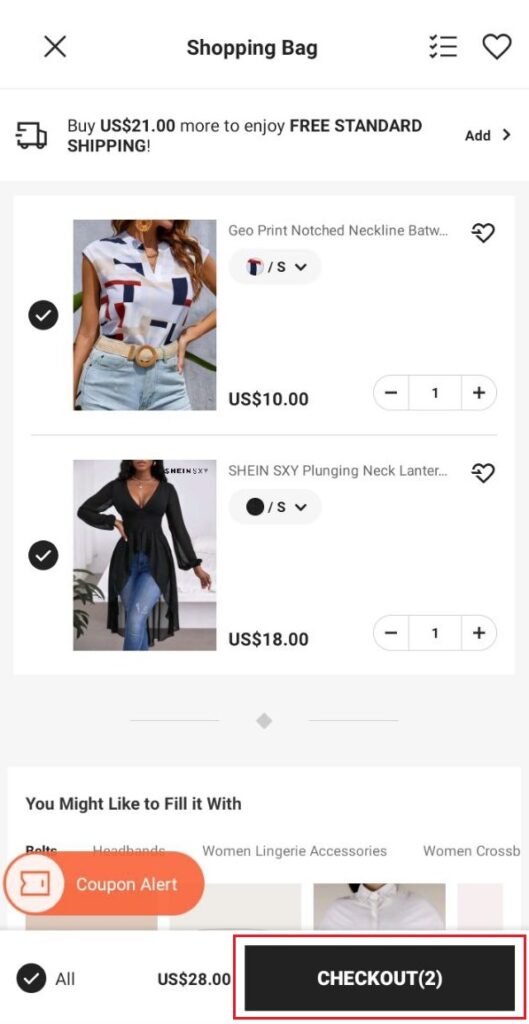 Now scroll down and click on "Apply Coupon".
As you will see, you can consult all the coupons you have saved in your profile: type in the coupon or code that suits you best and click on "Apply".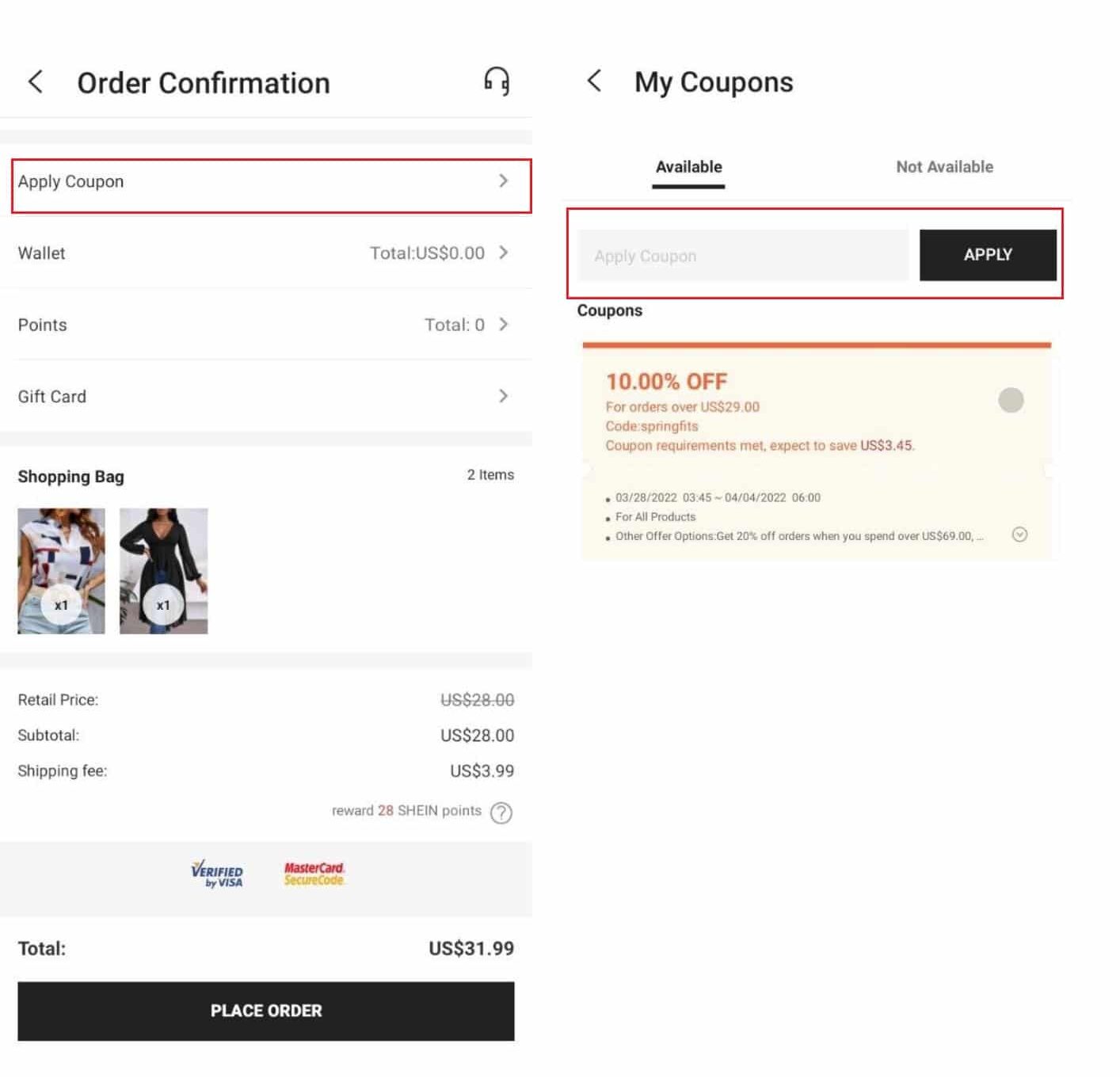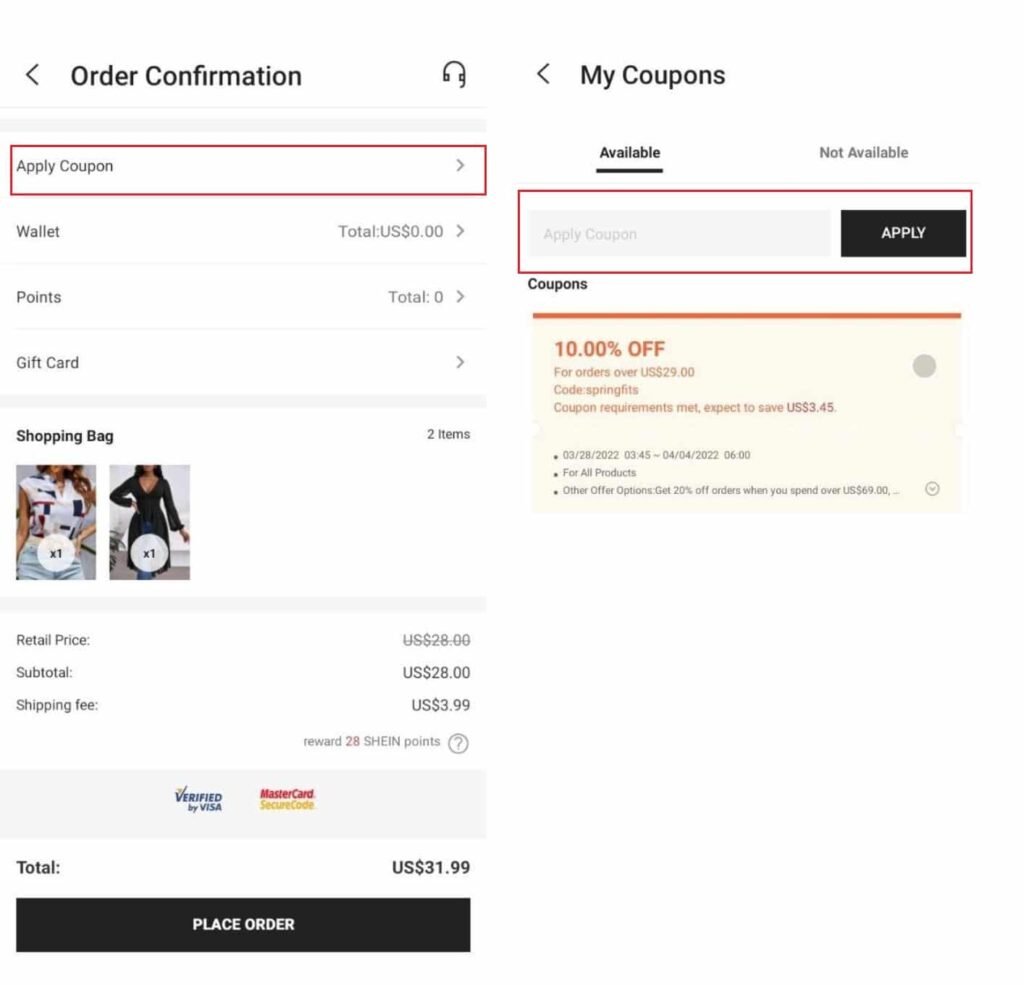 Check that the discount has been applied correctly and finalize your purchase by clicking on "Checkout/Place Order".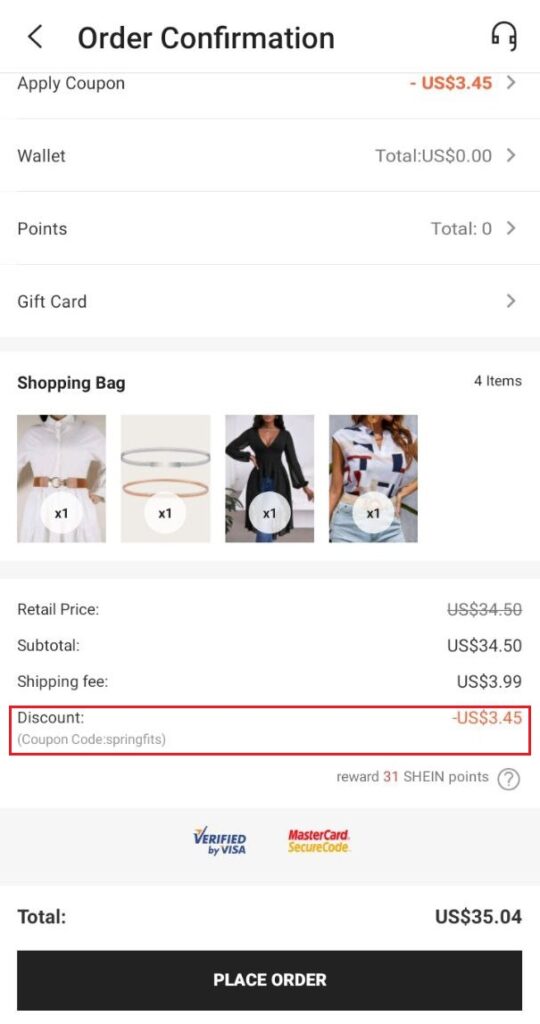 How to remove a coupon?
Removing a coupon you have applied to change it for another one is very simple: look for "Remove" next to the box where you have entered the coupon and click on it to confirm it.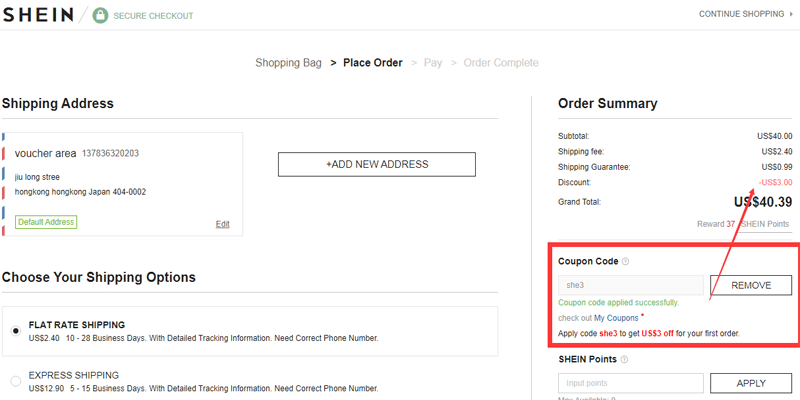 If you are browsing from the app, the process is similar: just like when you entered it, click on "Apply coupon" and then on "Remove".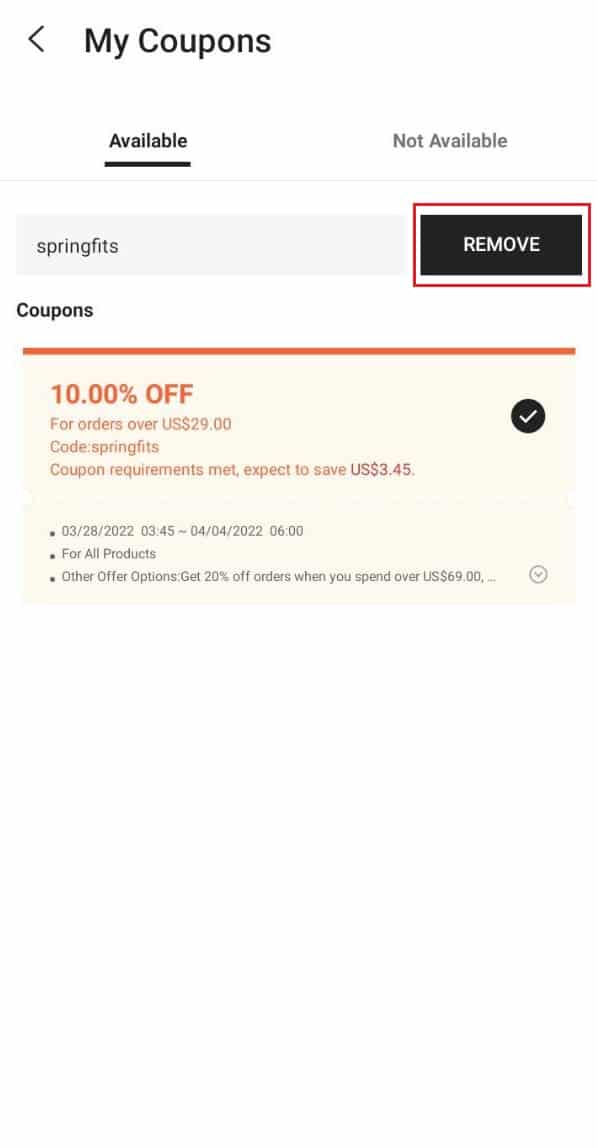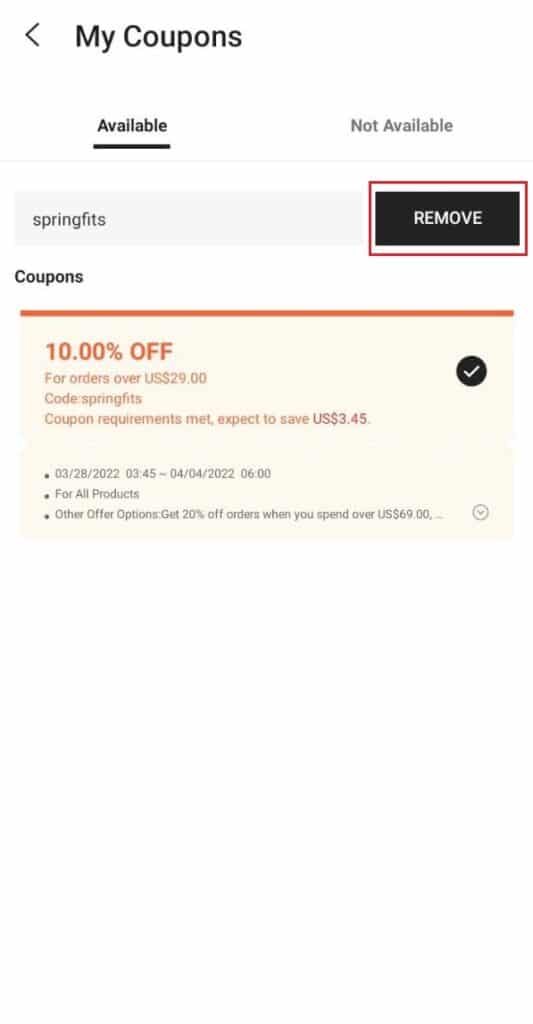 Can I use more than one coupon at Shein?
Unfortunately, Shein coupons and discount codes are not cumulative, so you will have to choose the one that suits you best.
If this is a bit of a pain, don't worry: we'll teach you how to quickly get the biggest discount at Shein.
Want to get unlimited coupons on Shein?
If you don't have time to search for discounts on Shein, we bring you an exclusive trick: we have developed an extension for Google Chrome that allows you to save a lot of money by getting unlimited coupons at Shein.
Besides, by focusing only on Shein, we assure you that it's not the typical extension that has thousands of coupons that don't work.
And you know what the best part is?
Shein Coupon Finder will search for and apply the coupon that saves you the most money on your total purchase. So you no longer have to waste time sifting through the coupons and discount codes you can find at Shein.
You can download it for free here and in this article, we explain to you how to install and use it.