Besides the most popular and well-known brands of smartwatches, there are other franchises that manufacture economic smartwatches with similar features and materials. When it comes to smartwatches, Lemfo, a brand from China, has become the novelty of the last two years. You might ask yourself why … well, it is mainly because of the difficulty of finding a smarthwatch for less than US $150; and with Lemfo, it is possible. 
But there is another good new: on AliExpress, you can buy all models of Lemfo watches that are available on the market. That means, really low-priced watches for men and women. A watch that is a bit more expensive is Lemfo LEM1, which costs from around US$ 100 (its price is closer to what other American and European competitors use to offer), but this model's features beats other watches valued at more than US $200.
Is Lemfo a reliable brand?
This is an important question that we hear now and then. We have received really positive feedback from those who decided to get a Lemfo smartwatch, due to their exponential growth in sales worldwide. After reading hundreds of opinions from buyers and having experienced the quality ourselves, we are thrilled with this Chinese brand, that has nothing to envy to other similar —and perhaps more popular— ones. It is actually pretty simple. If you gather low costs in production, plus Chinese technology, you get a high-end product with far better prices than other manufacturers.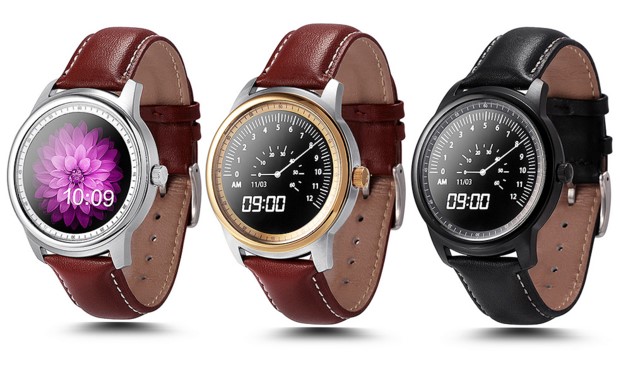 On AlixBlog, we know from several costumers that bought their Lemfo smartwatch, and their expectations were completely fulfilled. They can substitute perfectly a smartwatch from Samsung, because their attributes are very similar. We are very surprised with this brand!
What about smartwatches, in general?
In a few words, these innovative devices have the ability to link and synchronize with our smartphone, since they have a reduced version of Android, to execute the functions that the smartwatch incorporates. Nowadays, they are in a high demand, since they allow making calls, take photos or even videos… They're great for sportspeople or technology lovers. 
How to buy Lemfo watches on AliExpress
It's very easy. You have different options. You can look at the entire Lemfo catalog or, on the other hand, you can have a particular model in mind and type it into the search bar. Here are some of the most popular and novel models of this Chinese brand, that have been so successful lately. So much so that by tracking these products, we have seen it ran out quickly and sellers have had to replenish merchandise only a few days later. To avoid not being able to buy yours, it's better to go for it as soon as possible. You will have a guarantee from Lemfo, and also from the buyer protections of AliExpress, so there isn't any risk in this transaction. 
Lemfo LEM1 – from US $93
Lemfo LF07 – from US $56
Lemfo LF08 – from US $57
Lemfo LF11 – from US $48
Lemfo LF06 – from US $50
Lemfo DM360 – from US $65
Lemfo S3 – from US $80
Check the entire range of Lemfo watches.
Lemfo LEM1: the smartwatch revolution
We are not overplaying it. Lem1 has become a supersales on AliExpress, and also in Amazon, among other platforms. This smartwatch is very praised for its revolutionary and elegant design, and for the fact that it's water resistant (it can be submerged for an hour). Very useful for sportspeople and for controlling any daily performance of physical activity. This model is totally compatible with other gadgets, so you can link them through the operating systems iOs 7 or Android 4.3 (or higher) and access to the personal mobile and the Internet through Siri voice control.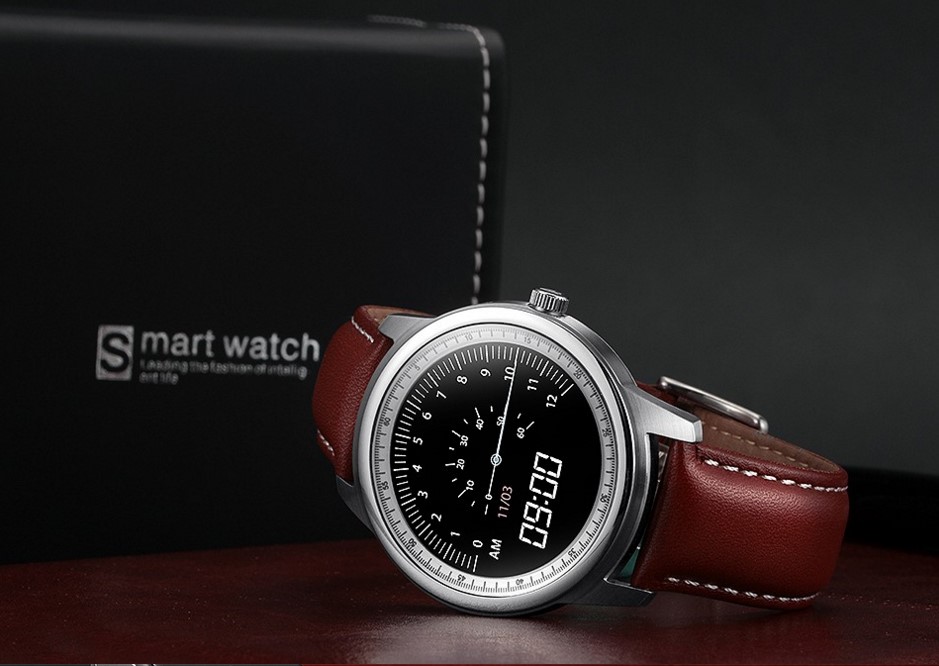 Available on AliExpress from US$ 93 to $ 169, depending on the seller. It comes in three different colors: black, gold or silver. We already referred to this incredible watch, but we will go a bit deeper to analyze its features, that are amazing considering its low price.
Lemfo LEM1 smartwatch technical specifications:
Size: 0,98 cm.
Screen IPS 360×360 pixels, full HD.
CPU: MTK2502A-ARM7
Interactive SIri Voice Control.
Bluetooth 4.0.
Battery 310 mAh (8 hours on call)

Pedometer, sedentary reminder, anti lost alert, sleep monitoring, remote camera control, alert synchronization, SMS and app notifications
Lemfo LEM1 prices on AliExpress and Amazon
We still can't believe the price of Lemfo Lem1, a high-end smartwatch, on AliExpress (around US$ 94). Unfortunately, on Amazon you won't find this sale, but a relatively higher price: every model is from US$ 120. Also, we have tracked the second hand market, and we don't recommend it, mainly because you won't find, in comparison, that big of a discount.
The best option is AliExpress. It could vary on some point with other products, but with this one there is a big difference. And we'll not even mention second hand watches. Forget about it. It's way better to spend a bit more and buy a new Chinese smartwatch, that has nothing to envy to other similar brands. 
Lemfo watches for women
One of the best-selling models for women is Lemfo LF07, and perhaps it has something to do with its low price. It costs less than US $60 on AliExpress and about US $62 on Amazon. It's your own decision where to buy it. Nevertheless, we will talk later about shippings and packages from China, so you can be chill in that matter.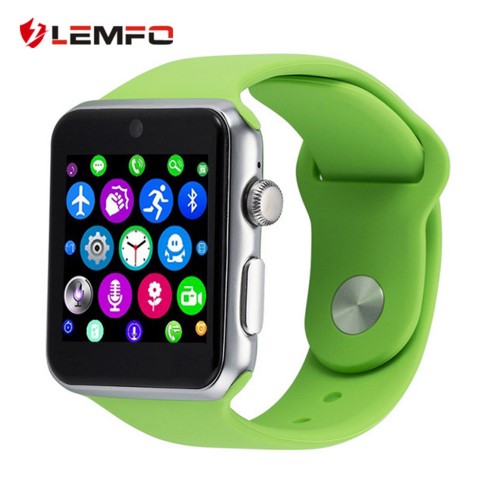 Lemfo LF07 for women is a great model. You already know this is one of the best Chinese brands for smartwatches, but in this case, they outdid themselves, because we are talking of, basically, a clon of the Apple Watch, that in any store costs more than US$ 400. Are we saying that for Us$ 60 you can purchase a smartwatch that is similar to one of US$ 400? Yes! It sounds unbelievable, but it's true. But pay attention, it is not like that in every sales website. You will find different prices even on AliExpress, and definitely higher prices for Lemfo LF07 on other platforms.
Lemfo LF07 features
2.5D curved glass HD display – 100% Waterproof
Includes SIM card support.
Runs with iOS 7 (or higher) / Android 4.3 (or newer versions)
Bluetooth 4.0 (for voice calls, notifications and, also, to listen to music from your mobile)

Management of SMS and incoming calls (can be answered from the smartwatch)

Voice cleaner
Functions: anti-lost alert, pedometer, sleep monitoring, remote camera control

Online notifications for installable apps

Includes software in Spanish
Battery life in use: 1 day
Available in black, green and white.
Another smartwatch model for women is LF09. In this case, the suply is lower, but you can also find it for US $65, a bit more than the LF07 version. LF09 includes call log check, remote sync and remote camera (Android only), pedometer, sleep management, anti-lost alarm…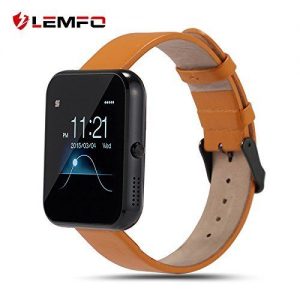 However, something you should know is that Lemfo LF09 models have hardly been sold on AliExpress, so personally I would not buy one. And if I did, I'd make sure before by contacting the seller and asking him every single doubt that occurs to me. It is not mistrust, but being the first buyer of a product in a store that is thousands of miles away can always take you back a bit. Therefore, it is also vital to choose a seller on AliExpress with an excellent reputation, a big number of sales and a wide experience. This way you can make sure of the quality and reliability of the product.
Other models from Lemfo
We cannot ignore other similar low-priced Chinese smartwatches (in no case do they exceed US$ 120), which also have interesting features. For example, a great smarwatch for men, within a more classical and business line, is Lemfo LF08.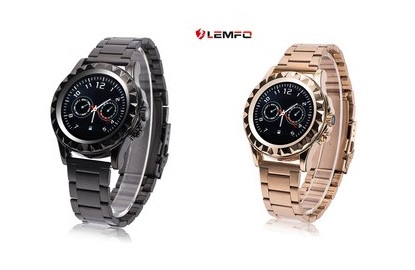 As you see, it has an elegant design, with an interchangeable strap for every occasion. It also incorporates all the necessary technical characteristics to consider it as a high-end smartwatch at a mid-range or low-end price. If you are lucky, you can find a seller that offers it from US $57. If I were you, I would hurry up.
Among other remarkable references, we can mention: Lemfo LF11, Lemfo LF06 and Lemfo DM360, which cost between US$ 50 and $65. There is also the Lemfo S3, which can be found on AliExpress for US$ 81.
Important considerations
How and where do I receive my order? Very easy. In the address you choose in the steps prior to accepting the final purchase on AliExpress. We got some questions from bloggers who wanted to know how the smartwatch got home, as they had heard that they did not include a box in the package … Of course they do. Forget about these hoaxes, watches come in their box, perfectly packaged and on the estimated delivery time, you don't have to worry about it. You can try asking Chinese suppliers for more photographs of the product, larger than those included in the description.
Besides, in this particular case the article comes in a small package, and you can rest assured that the purchase will not be retained at the customs of entry into the country. It's almost impossible, it would be very bad luck.
Best stores for Lemfo Watches
Due to the large number of sellers that have Lemfo watches in stock, it is necessary to do a little research until you find the ideal store to make the purchase. We have found two that caught our attention. Mainly one, BAYMAY (with 1 crown of reputation). It's the best reputed of all the smartwatches stores in the platform.  That is, precisely, where we ordered the Lem1 from. I had my smartwatch at home in just 20 days.
Another store that specializes in the field and has very positive feedback is Lemfo Electronic Trading, the name itself conveys reliability. It's the same name of the brand we're looking for. There aren't many sellers that can be beat them. You can go directly to their smartwatches in stock if you click on the name of the store. 
Are you decided already? You can tell us about it.