Sometimes on an AliExpress product page, we want to select several models at the same time or add different colors of the same product. Adding them all to the same order allows the seller to send them in the same package and, probably, with a faster shipping method.
Don't know how to do it?
Don't worry, because in today's article we'll explain the easiest way.
How to choose several products or colors on AliExpress?
You may have already realized that it's not possible to choose the same item in different colors or models at the same time: when you have selected one and click on another, the first one is deselected.
What you have to do first is to select one by one all the colors (or models) you want to buy and click on "Add to cart" to save them in the shopping cart.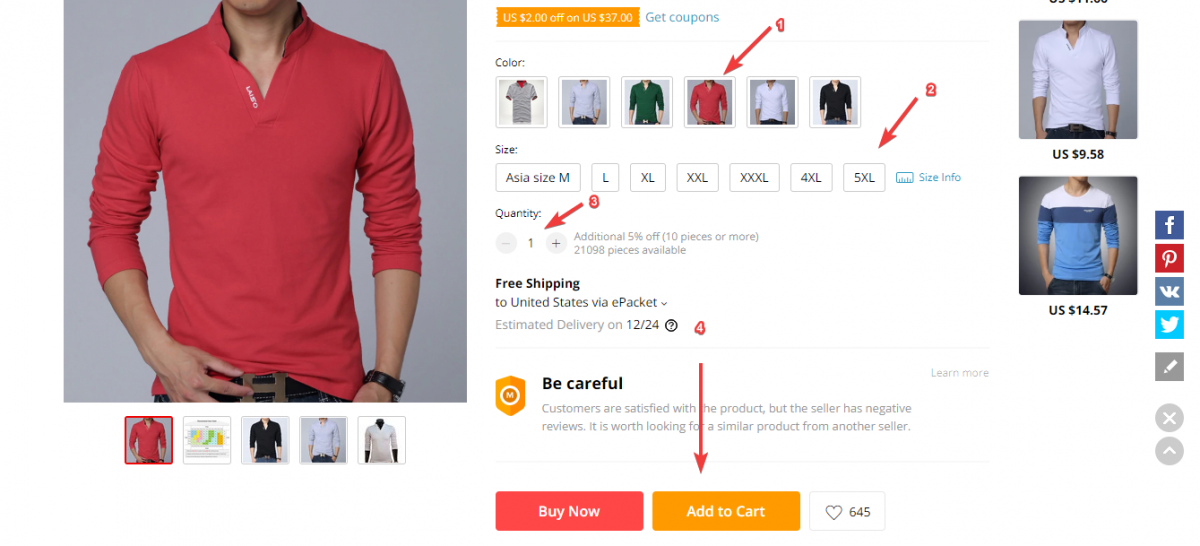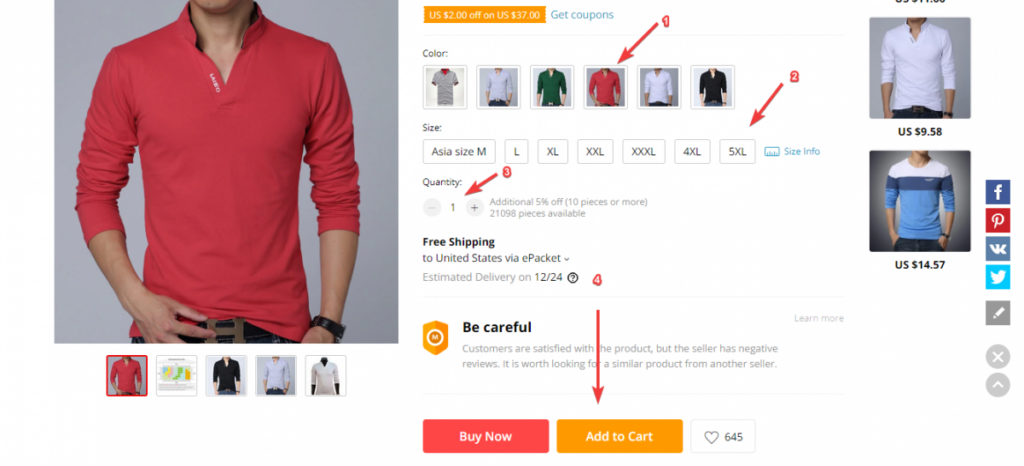 Once you have added all the items, go to the "Cart" (here) where you can see the products you have saved from the same seller and check that you have selected all the colors or models you want.
Finally, by activating the tab that you will see at the top (next to the name of the store) you can select all the items of the same seller at the same time. You can also do it one by one, but it is much more practical this way.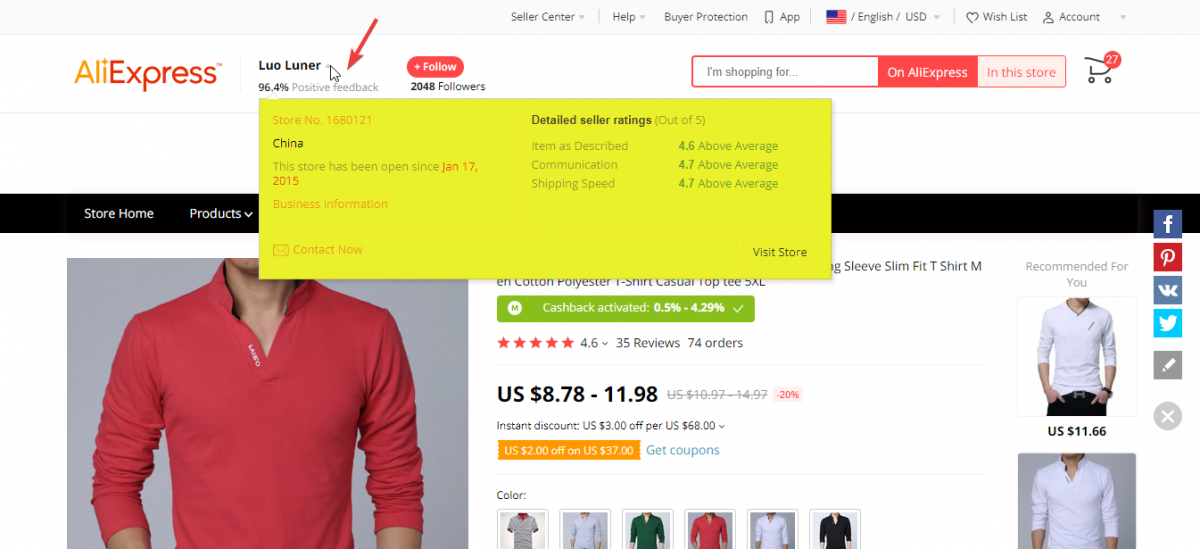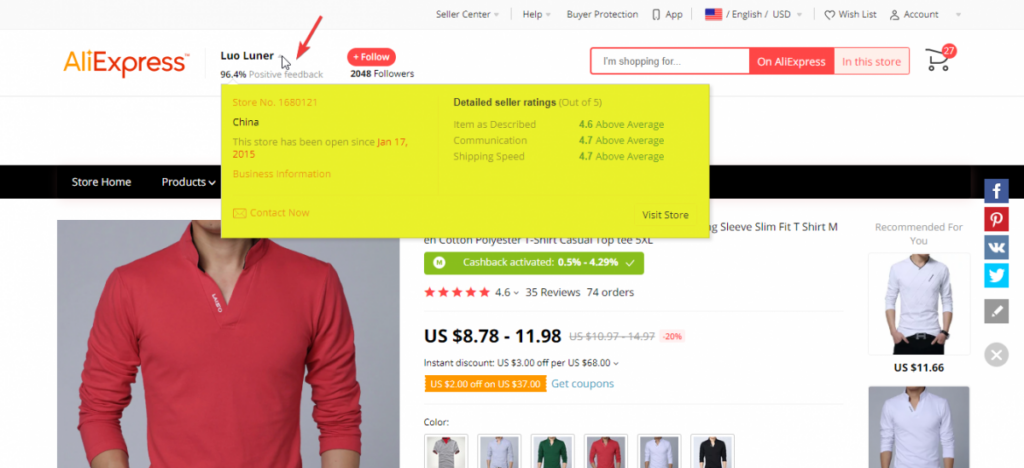 Click on "Buy" to complete your purchase and that's it: you can now get ready to receive all the items in a single package.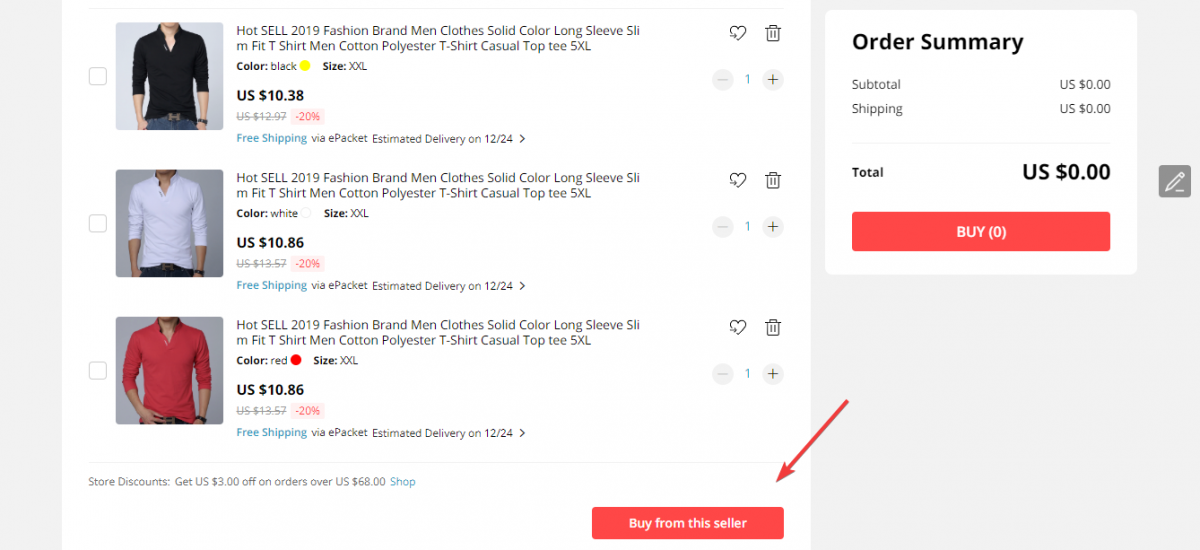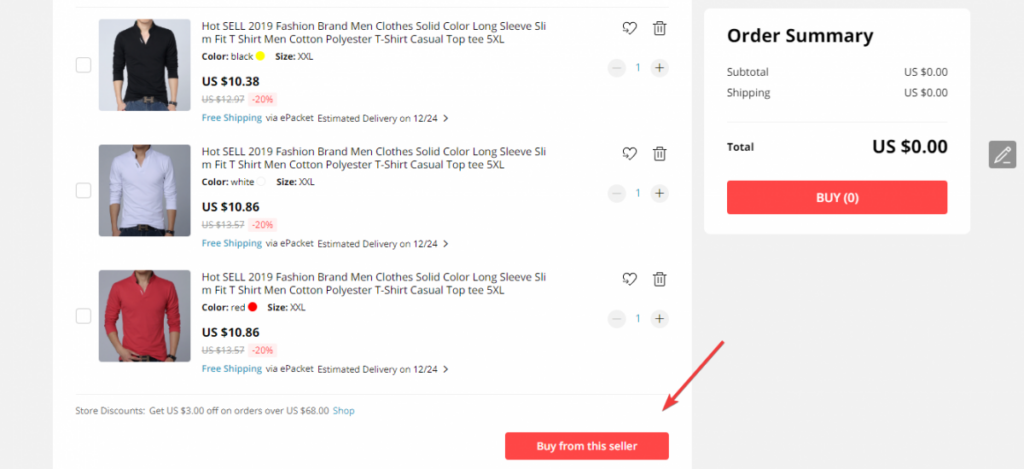 Easy, right?
Will I have issues with customs for receiving many items from one seller in a single package?
Don't worry, because all AliExpress orders under €150 have VAT already included, and you won't have any problems with customs, nor will you have to pay anything else to receive it at home.
Orders over €150
In case your purchase of several items from the same seller exceeds €150, AliExpress will not charge you VAT and you will have to pay it when the package arrives in your country, in addition to having to pay the duty tax.
In this case, it is advisable to split your purchase into several orders to avoid paying more money, apart from the inconvenience and delays in delivery that you will avoid.
How to split an order from the same seller
You can split an order of several items by separating it into packages and making different payments.
Important: it's not useful to pay everything at the same time and then ask the seller to separate it into several packages, since AliExpress will not have charged you the VAT anyway and you expose yourself to the risk of being claimed back later.
Remember that this is only in the case of having several items from the same seller that exceed €150.
What if the seller has not enabled the color I want to buy?
If the box of the color or model you want to buy is not enabled, or the seller has images posted in their ad that they don't have available to sell, it's probably because they have no stock of that item.
If you are very interested, you can ask the seller when it will be available again.
Keep in mind that many sellers, in order to attract new customers, place one of the colors or models at a much lower price than the others and then disable it due to a supposed lack of stock.
Do you know why they do this? Well, because this way they make sure that they appear in the search results with the lowest price to attract the user's click.