Here you have the ten best offers of the day on Xiaomi, keep going down if you want to read the list of Xiaomi products.
In recent years, Xiaomi has become one of the most important companies in the Chinese market. Mobiles, shoes, lamps, video cameras: in the catalog of this company you can find everything, and each new product they launch becomes a sales success. In addition, their sales prices are always low and the quality of their products is as good as the one of the most recognized brands in the world. It's a cliché, but that's the way it is: Xiaomi products are good and cheap.
Today in AlixBlog we will tell you about 64 products made by Chinese giant Xiaomi. We'll talk a little about their features and do a brief analysis of each one. Of course, we'll also tell you how to find them at the best price on AliExpress.
[su_box title="Cómo encontrarlos" box_color="#b2dbe6″ title_color="#000000″ radius="0″]We've prepared a filtered search for the best sellers of Xiaomi products on AliExpress. Click here to see them.[/su_box]
Smartphones, tablets and accessories – Very good quality and excellent prices
1- Xiaomi Mi5
The Xiaomi Mi5 has a 5.15 inch screen with excellent resolution and a high quality 16 megapixel main camera. In addition, its Snapdragon 820 QuadCore processor, its 3 GB RAM and its Adreno 530 GPU give this mobile one of the best performances on the market.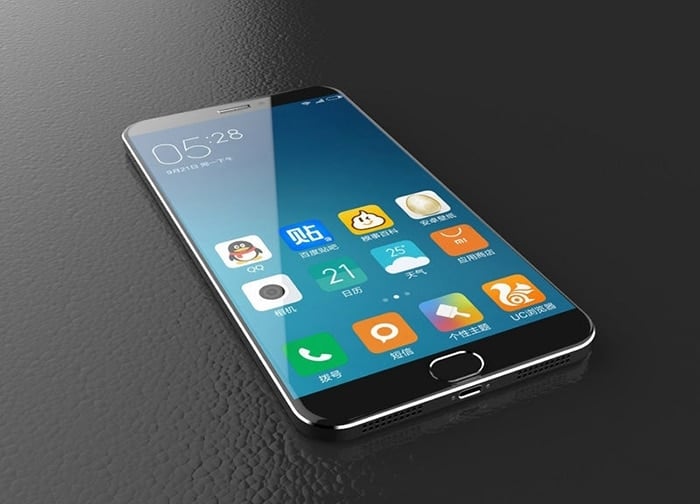 According to most opinions, the Xiaomi Mi 5 is one of the best value mobiles in the international market. If you want a good, cheap and powerful smartphone, this is one of the best options.
2- Xiaomi Mi4
With the release of the Xiaomi Mi5, the price of the Xiaomi Mi4 has dropped a lot. While this mobile is not as powerful as its successor, it is still a very good smartphone. Its 5-inch screen also has very good resolution and its performance, even two years after its release, is still excellent.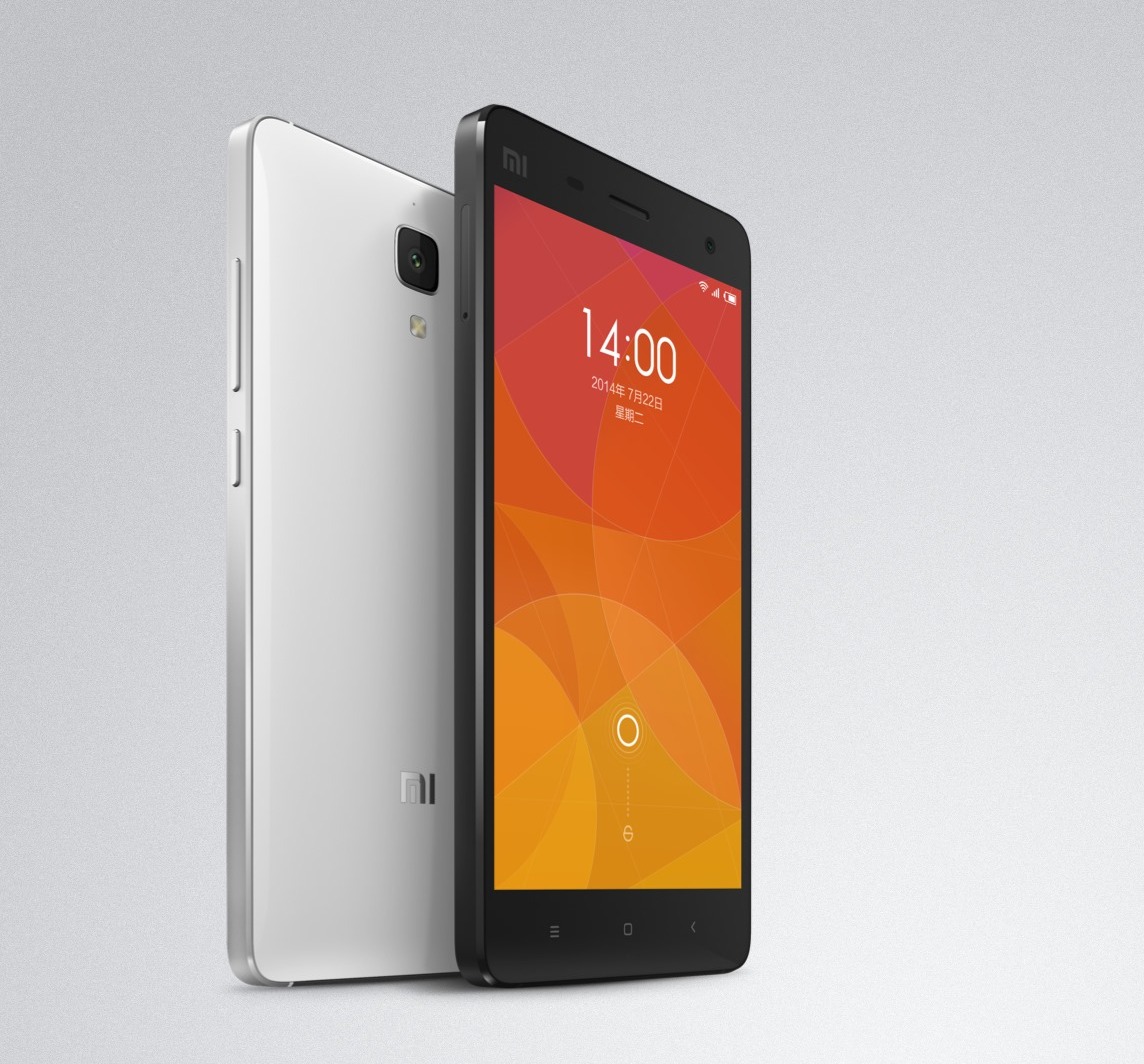 Although its operating system has some bugs – something that Xiaomi would correct with the Mi5 -, the truth is that this smartphone is excellent. If we consider the quality of its construction, its characteristics and its price, we will discover that this mobile is a bargain.
3- Xiaomi Redmi Note 4
The Xiaomi Redmi Note 4 has a 5.5 inch screen. This mobile has features a little more humble than those of the Xiaomi Mi5. However, the quality of its construction is indisputable and its price almost a joke.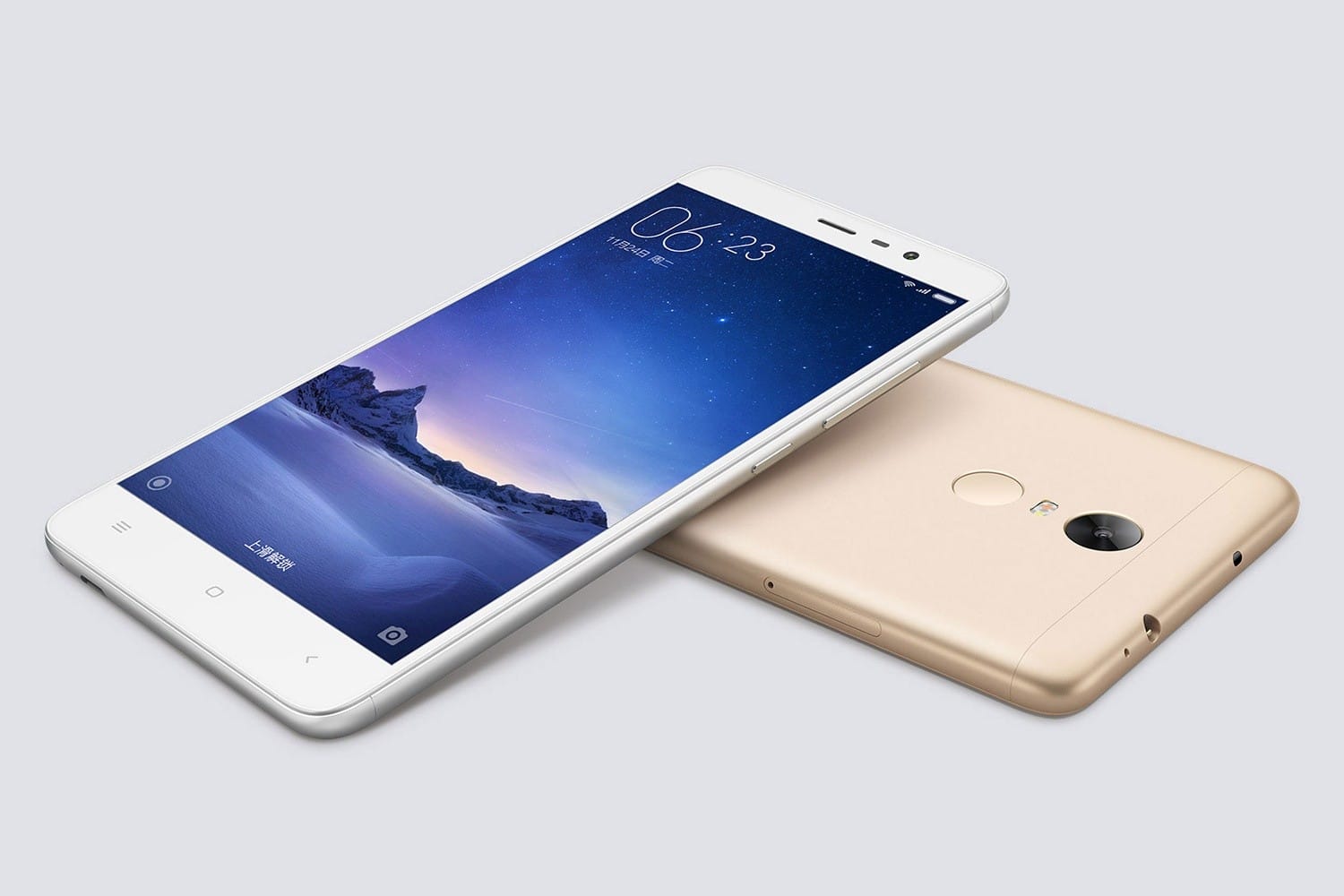 If you are looking for a good and cheap smartphone, the Xiaomi Redmi Note 4 is an excellent Chinese alternative to some of the big Samsung or Apple mobiles. While it's not a perfect smartphone, it's very, very good for its price.
4- Xiaomi Redmi Note 3
Like what happened the Xiaomi Mi4 when the Mi5 was released, the price of the Xiaomi Redmi Note 3 is very low. Without being anything extraordinary, this smartphone is quite decent. It has a good screen and its performance is more than adequate. However, if we compare it with the other mobiles of this Chinese company, it is lagging behind in many aspects.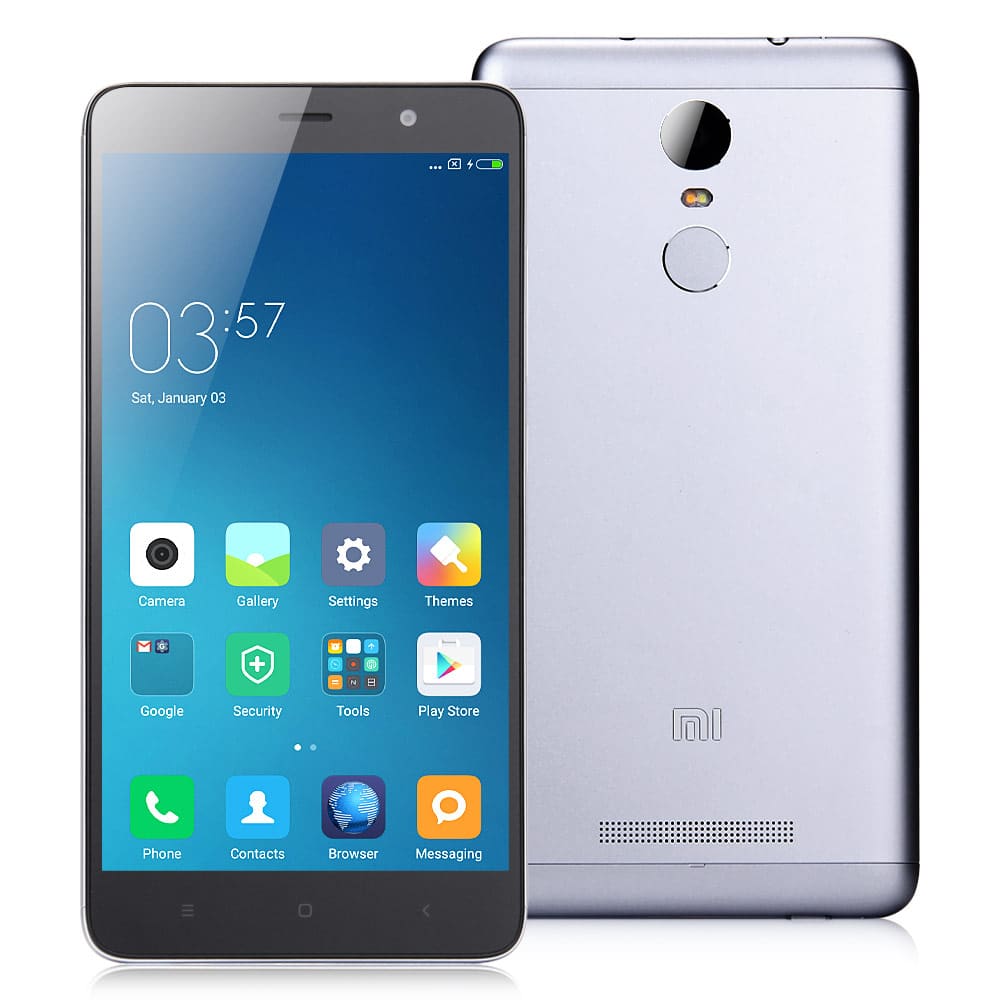 The Xiaomi Redmi Note 3 is cheap and quite good. If you are looking for a decent phone and don't have much money, this model is an excellent choice.
5- Xiaomi Mi Pad 2
This 200,4 x 132,6 x 7 mm and 322 grams treasure is one of the best tablets that can be bought at such a low price. The Xiaomi Mi Pad 2 has a 7.9 inch screen with excellent resolution and an Intel Atom X5 processor.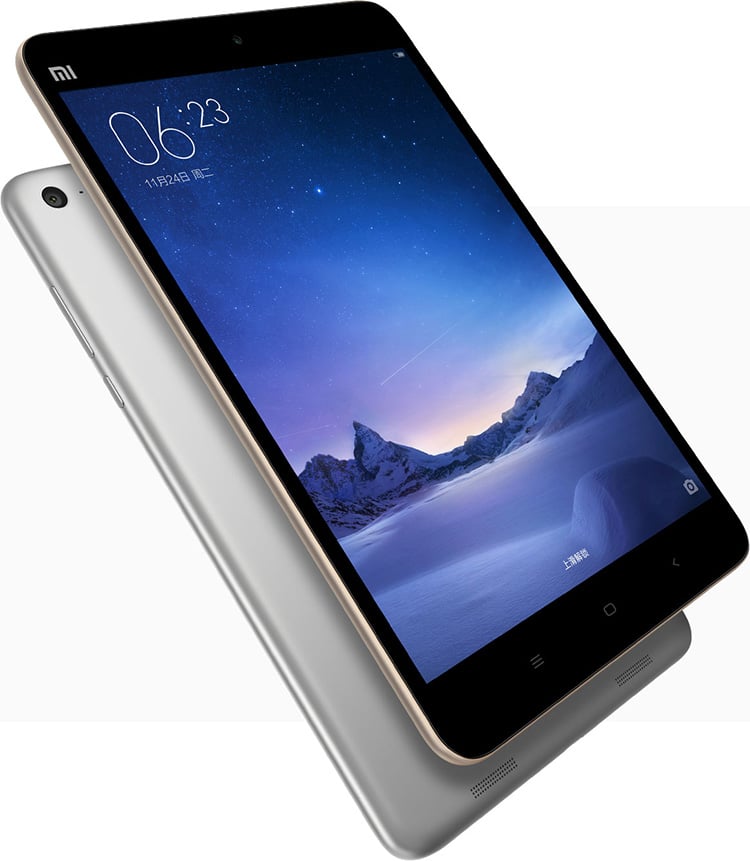 If you want a good tablet but your budget is limited, the Xiaomi Mi Pad 2 is the best Chinese alternative you will find online.
6- Xiaomi Huami Amazfit
After so much waiting, Xiaomi, in collaboration with the Huami company, launched its first smartwatch: the Xiaomi Huami Amazfit. This smart Chinese watch has a 1.9-inch screen and an integrated GPS, among many other excellent features.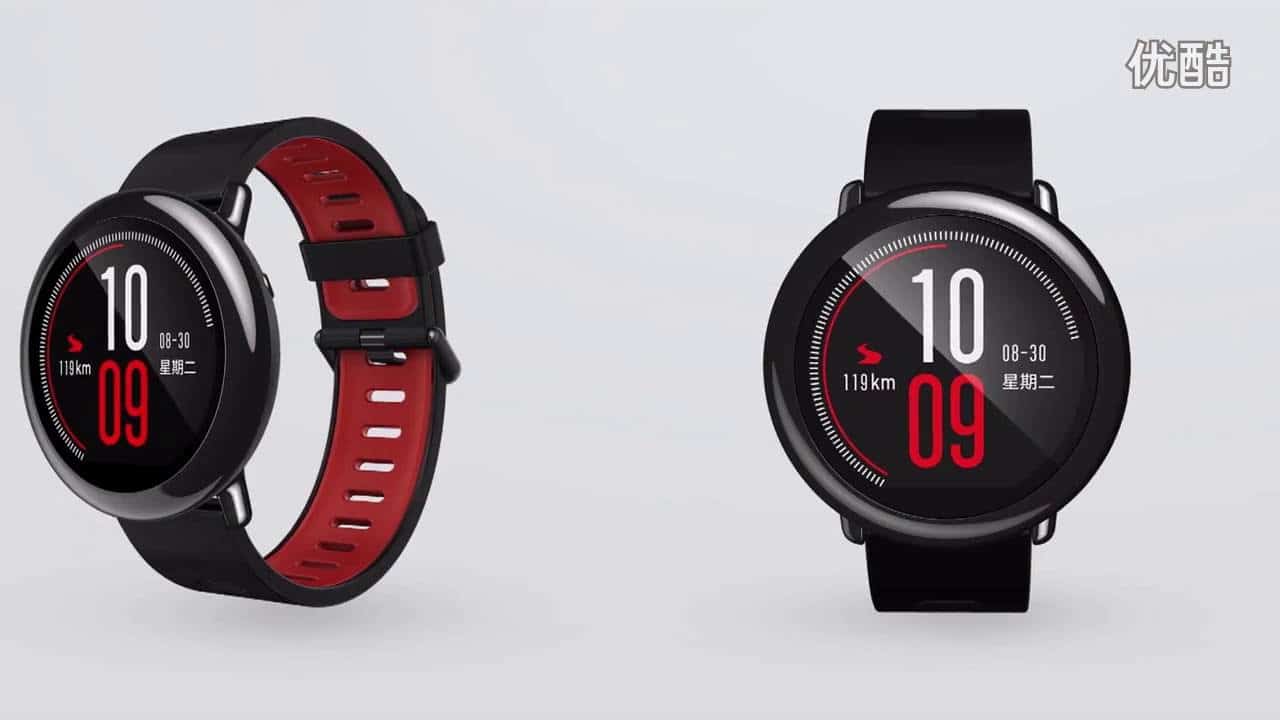 While, at the moment, the Xiaomi Huami Amazfit seems to be primarily geared towards Chinese buyers, it can be purchased very cheaply at AliExpress.
Sport, Health and Outdoors – Good and cheap products for any situation
7- Xiaomi Mi Band 2
The Xiaomi Mi Band 2 is ideal for people who enjoy running and exercising. In addition, its display allows us to track our progress in real time.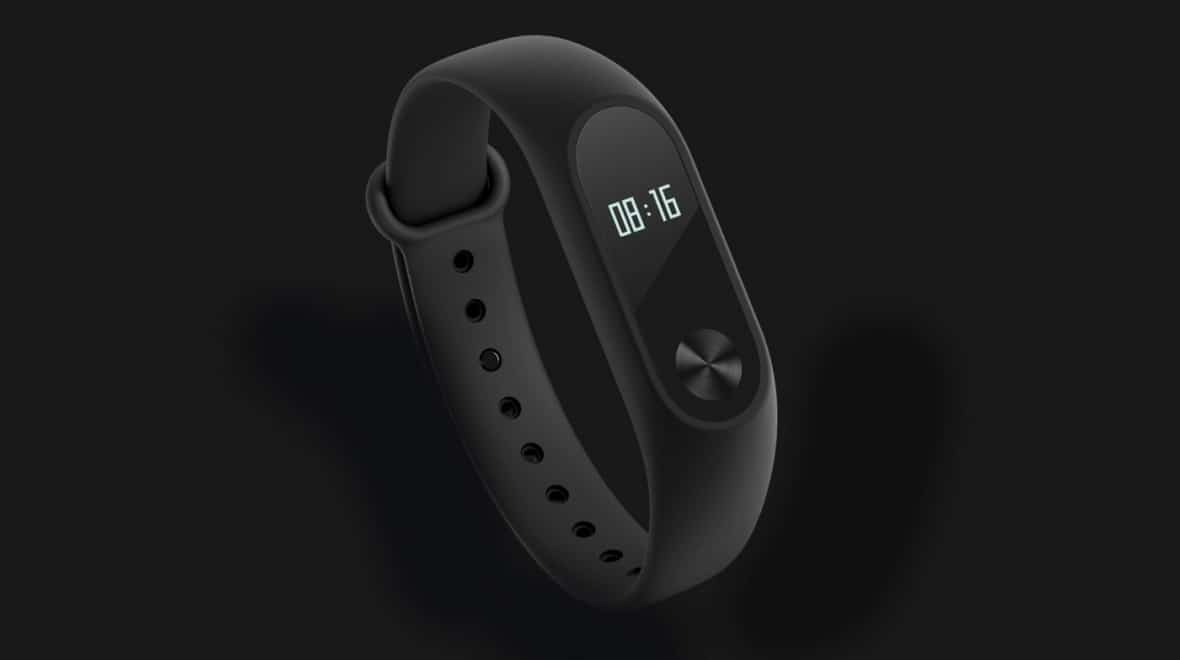 While this wearable has some drawbacks, it also has many benefits. In addition, it can be found very cheap online.
8- Xiaomi Mi Band
The Xiaomi Mi Band is another product with a price that has gone down considerably after the launch of the second model. This very good Chinese fitness bracelet allows you to do the same as the Xiaomi Mi Band 2, with the exception that the monitoring is not in real time (as it has no screen).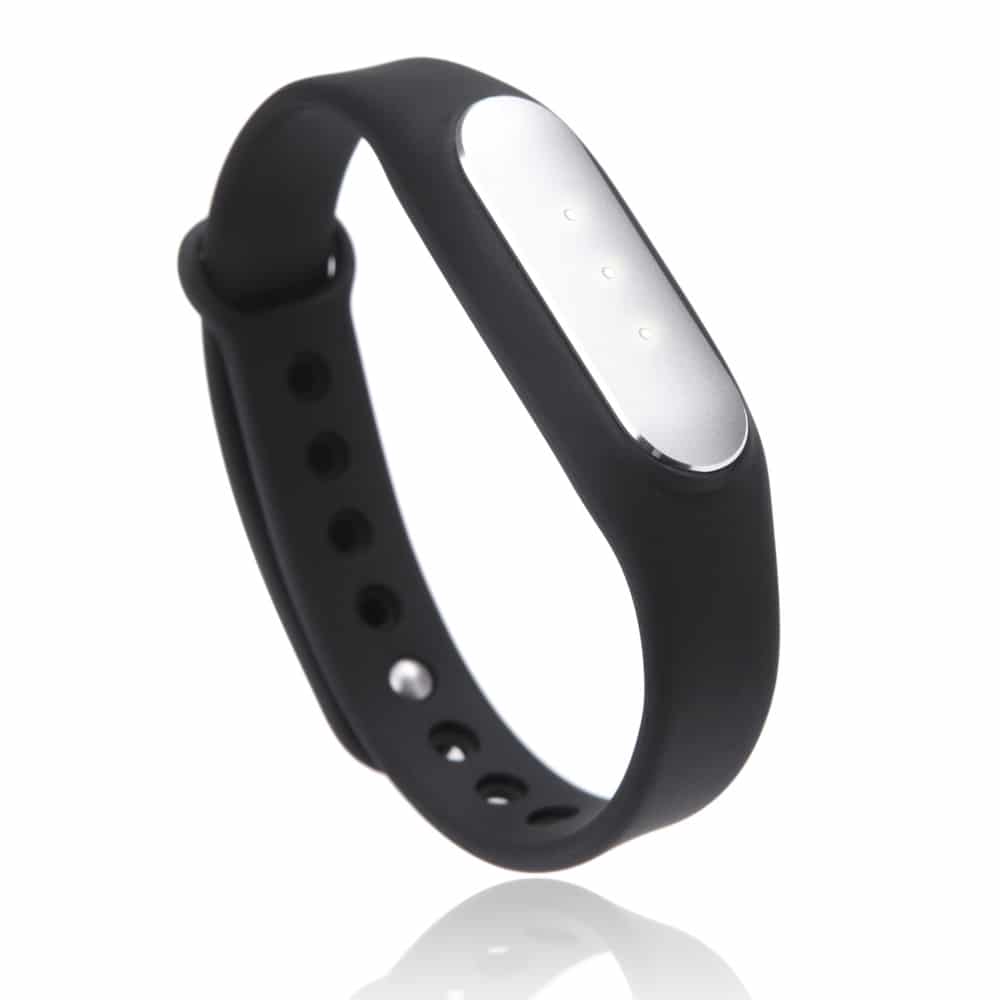 However, in our opinion, the Xiaomi Mi Band has several advantages over its successor. Besides being much cheaper, its battery lasts much longer and its synchronization with the mobile is just as good. If we compare them, we believe that the quality/price ratio of this model is a little better.
9- Blood pressure monitor for smartphone
This blood pressure monitor is part of Xiaomi's iHealth series. This device has a holder to place your smarphone and records all blood pressure measurements there. This is a great feature, as it allows you to keep a detailed record of all your measurements.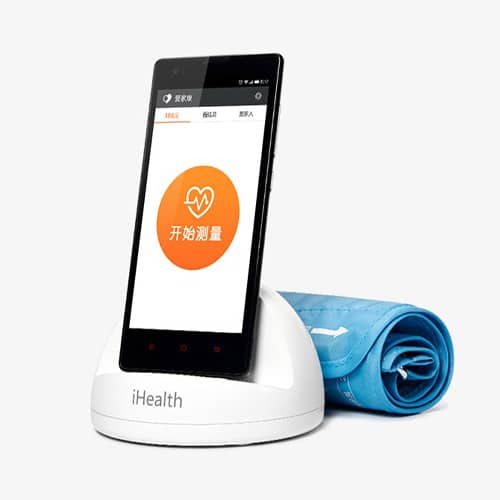 This Xiaomi device is very practical and the quality of its construction is excellent. It is quite cheap and highly recommended for people with hypertension or other vascular problems.
10- Xiaomi Mijia iHealth monitor with integrated meter
This is an alternative model to the one we just discussed. The Xiaomi Mijia iHealth does not have a mobile phone holder, but comes with its own device to measure and record blood pressure.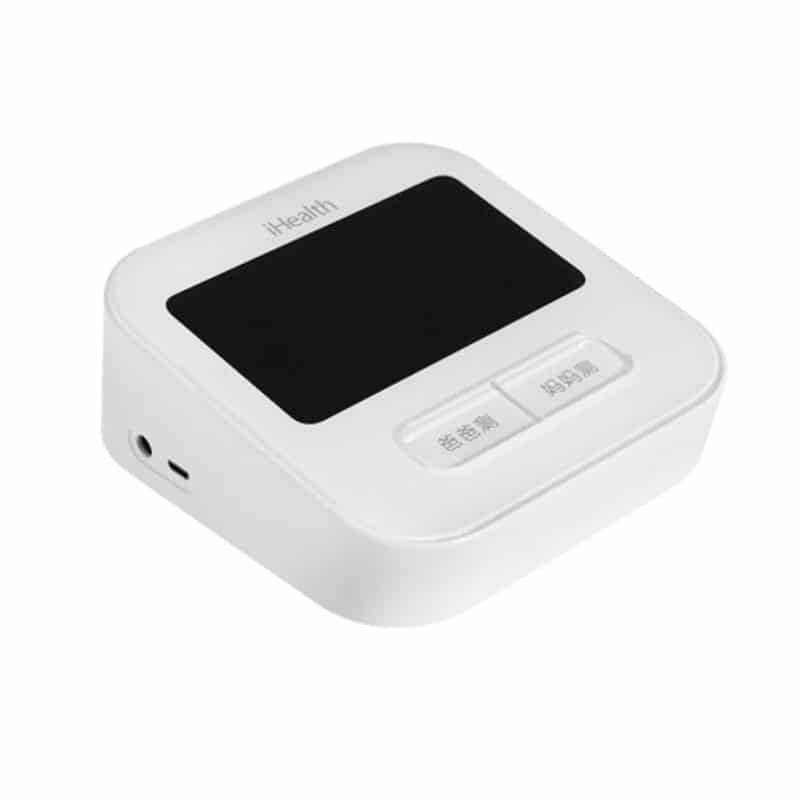 This model of blood pressure monitor is a little more accurate, but its price is a little higher. With a slightly more "traditional" look, this device is ideal for older people. However, at the moment this product is almost exclusively aimed at the Chinese market, so it doesn't have an English version yet.
11- Xiaomi Smart Scale
This electronic scale is, in our opinion, one of Xiaomi's best products. Not only does it have everything you need to measure your weight (setting units, recording previous weights, etc.), it also completely synchronizes with your mobile.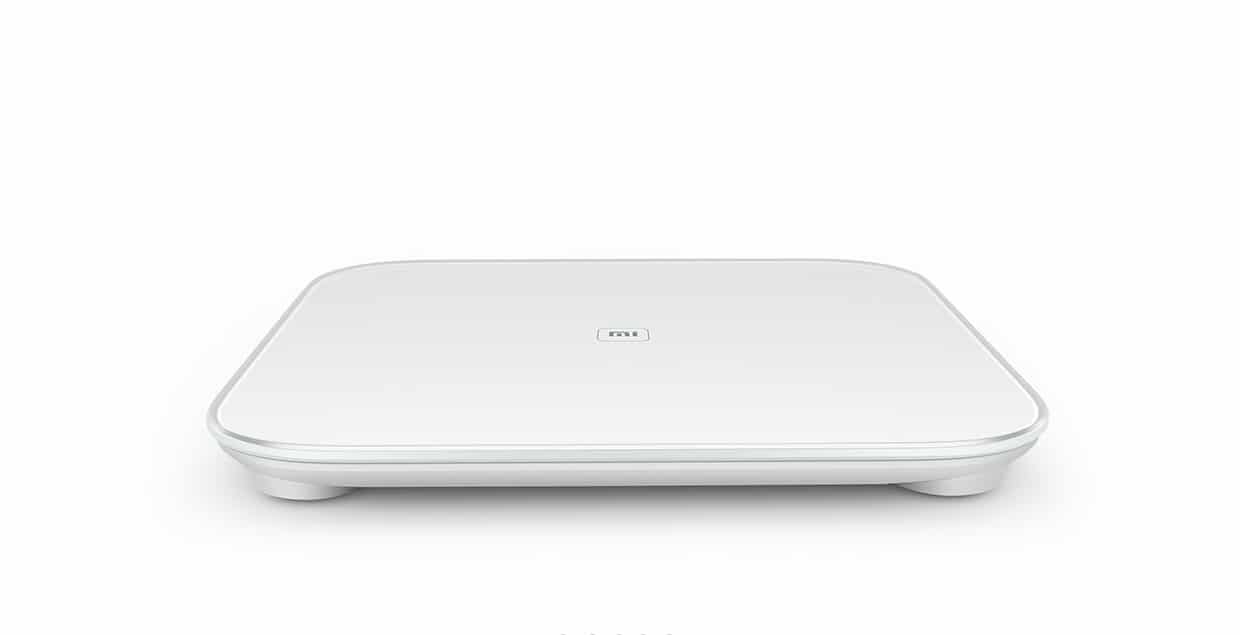 This app will allow us to keep a detailed record of our weight and its changes, which will help us measure the effects of our diet or exercise routine. The best part is that this scale can be purchased online in AliExpress at a very low price.
12- Li-Ning Smart Shoes
Okay, we're cheating a bit. The ARBK079 and ARBK086 sneakers are made by the Chinese company Li-Ling, but they did so in collaboration with Xiaomi. These shoes have a series of sensors and work in a very similar way to the quantifier bracelets.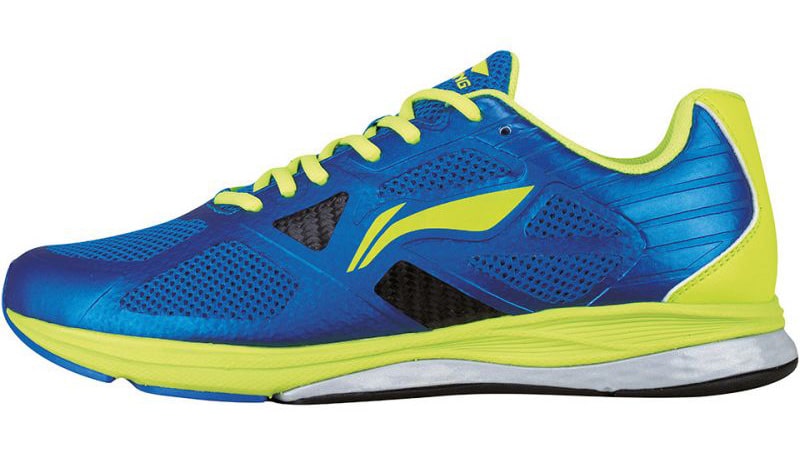 This shoe is completely synchronized with our mobile phone and gives us information about our speed and the distance we travel. In addition, they also record whether our feet are properly supported and allow us to keep a record of our exercise.
Let's not lie: these sneakers are a bit ugly. However, they work quite well and their sensors are of good quality. Best of all? They are very cheap.
13- Xiaomi QiCycle
The Xiaomi QiCycle is an intelligent foldable bicycle. And no, that doesn't mean it's full of screens and lights. The technology, in this case, is applied to measuring and optimizing effort. The Xiaomi QiCycle has several sensors that measure wheel revolutions, pedalling power, slope, etc.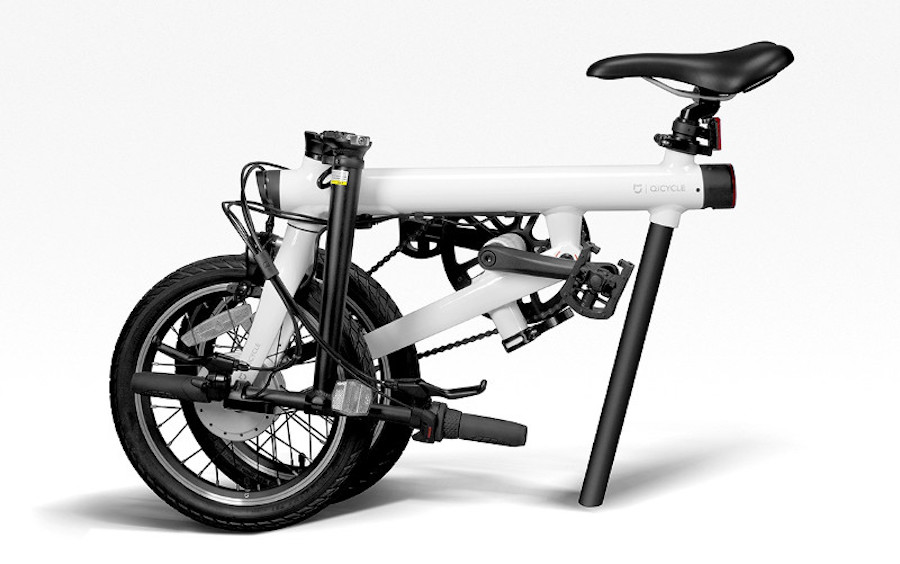 One of its most interesting features is its automatic gear system. This bike takes the metrics obtained by its sensors and uses them to adapt the gear system, thus optimizing the efforts of the cyclist.
Although this intelligent bicycle is made with components of very good quality, it has not been very successful. At Xiaomi, however, they don't seem to worry about this: the Xiaomi QiCycle was made in collaboration with 55 other companies, with whom they have many other projects that they have not launched onto the market yet.
14- Xiaomi Mini Ninebot
The Xiaomi Mini Ninebot is a small, practical and very good quality electric scooter. It reaches a speed of about 16 km/h and has a battery range of 20 km, which puts it at the same level as some Segway models.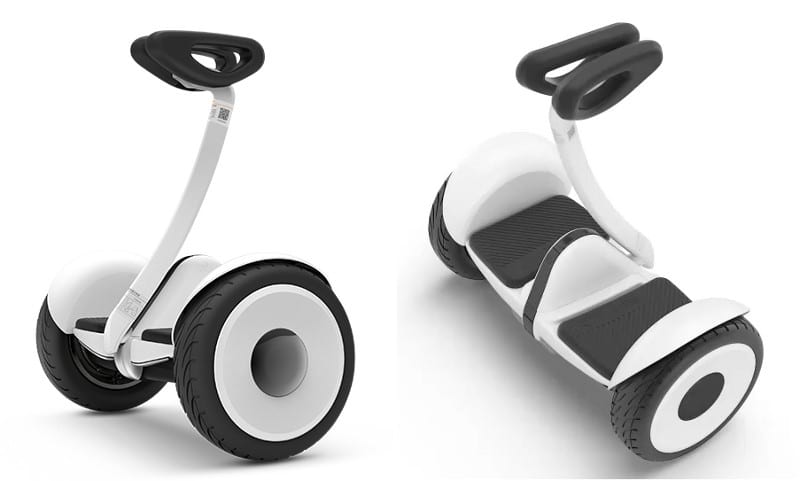 Even though the Xiaomi Mini Ninebot doesn't weigh more than 13 kilos, its balance is excellent. If you were thinking of buying a Segway, this is a very good and much cheaper Chinese alternative. Highly recommended.
15- Xiaomi electronic mosquito repellent
This is an extremely simple device, but also very practical. Xiaomi's electronic mosquito repellent is charged via USB and has an autonomy of many hours. If you plan to go camping during the hot months – or just have dinner in the garden – this device will come in handy.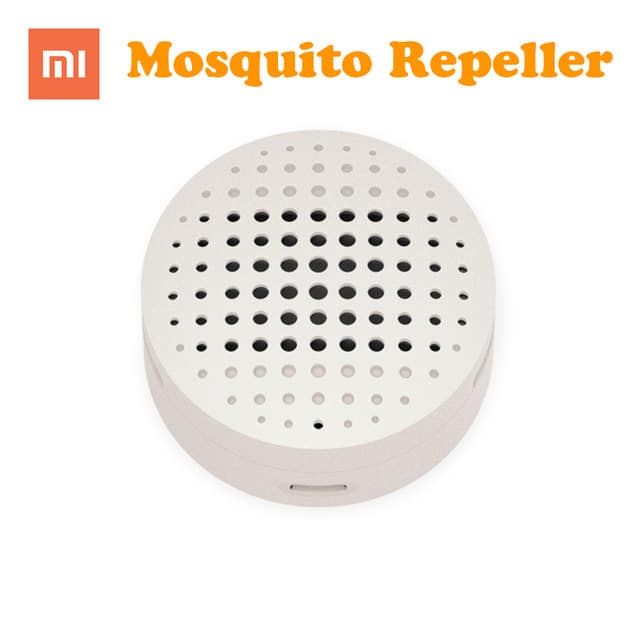 This electronic mosquito repellent is perfect for anyone who enjoys spending time outdoors. Plus, it's extremely cheap.
However, it is important to mention that it does not have big advantages over other similar devices that can be purchased in any store. While in AliExpress it can be found at a great price, it may not be worth having it shipped to you from China.
Chargers and Adapters – The best of the Chinese market
16 – Xiaomi Power Bank
The Xiaomi Power Bank is an external battery of excellent quality. It can be found in different sizes: 10,000 mAh, 16,000 mAh, 20,000 mAh, etc. In addition, these batteries can be purchased online at very low prices.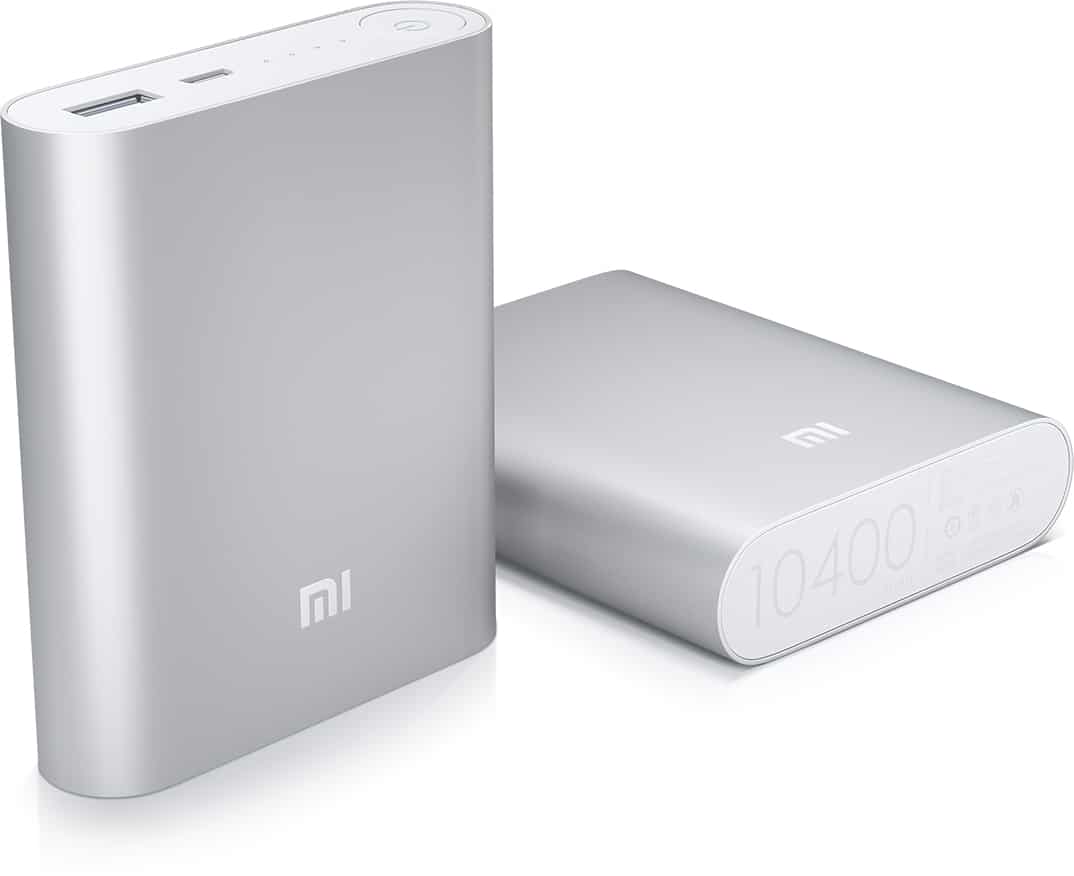 These Chinese batteries are good and cheap. They charge quickly and, being so small, are very easy to carry around. In our opinion, buying a Xiaomi Power Bank battery is a very good idea, especially if we consider the excellent offers that can be found in AliExpress.
17- Xiaomi MI Charger
This charger is a testament to Xiaomi's versatility as a technology company. We've already seen smartphones, smart sneakers and scales. Well, this is a much simpler product: a cheap mobile phone charger.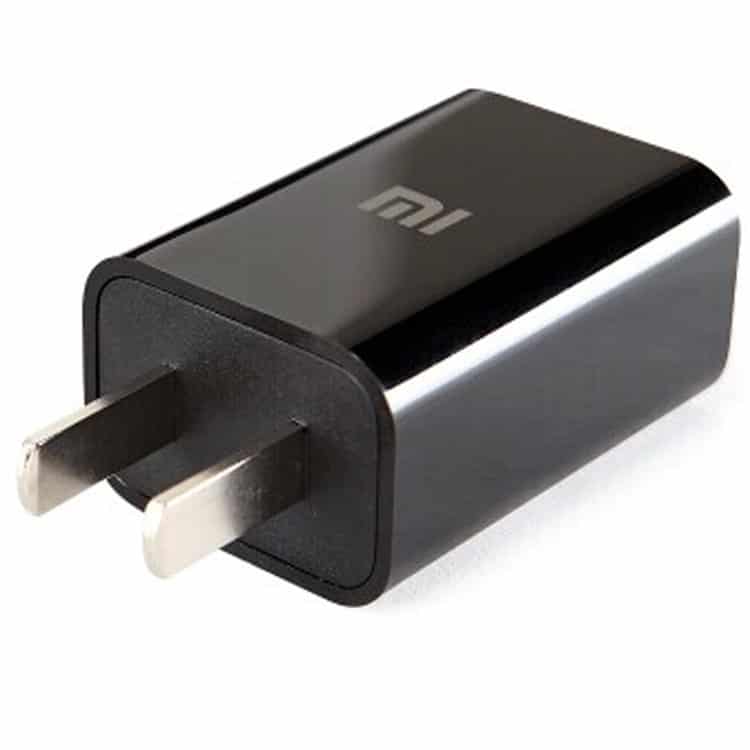 Yes, that's right. Xiaomi makes cutting-edge technology products, but also some very basic ones. This charger doesn't have a lot of features. It has a USB port and is capable of charging Samsung, Apple, Xiaomi, etc. mobile phones. Sometimes it would seem that the variety of products that Xiaomi produces is infinite.
18- Xiaomi Roidmi Car Charger
The Xiaomi Roidmi is an excellent quality car charger. This charger has two USB and Bluetooth outputs, allowing you to listen to the FM radio from any device. It also has very good short circuit protection, which will keep your devices safe.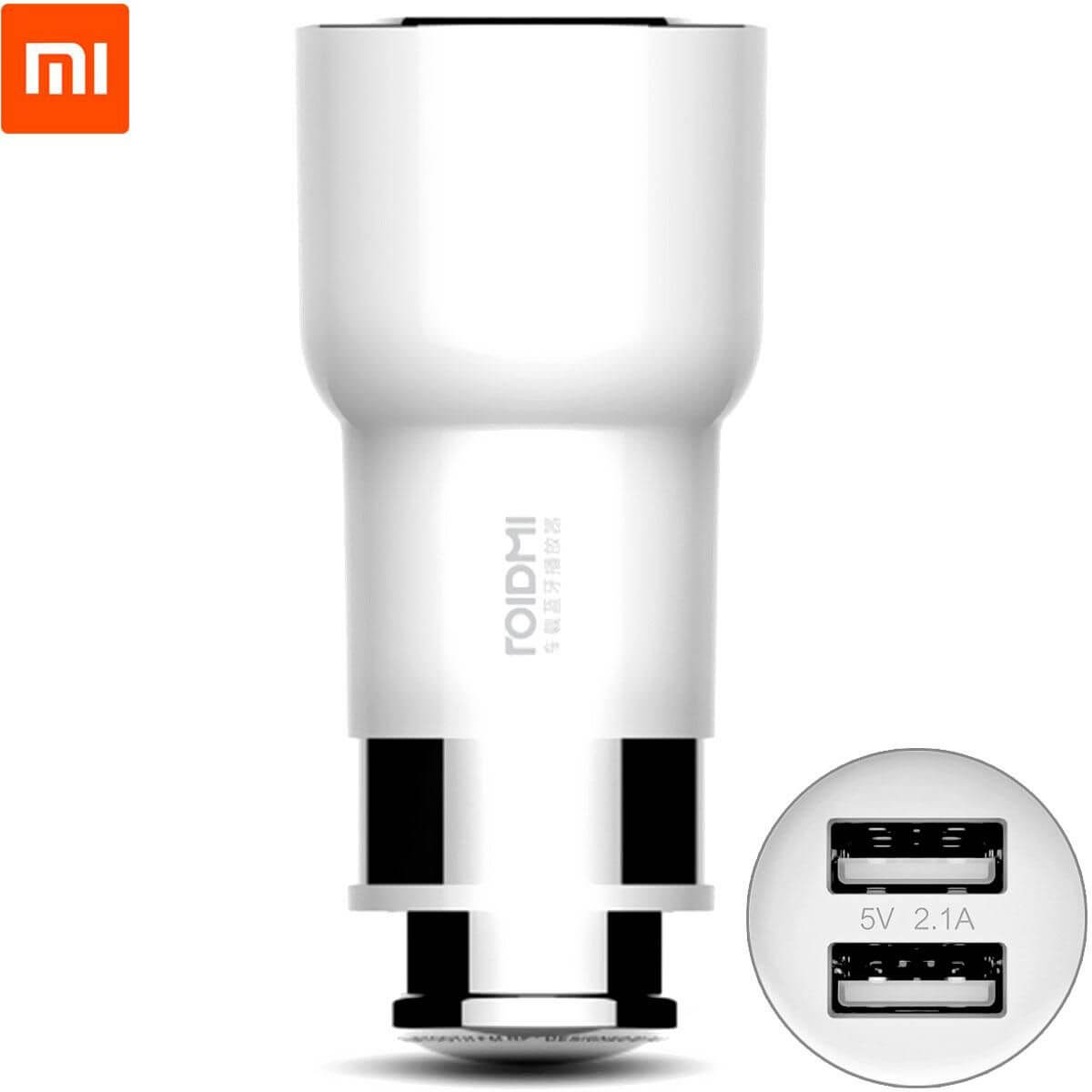 The quality/price ratio of this product is excellent and you can find it very cheap online. However, it is important that you read the product descriptions carefully to find out if it is compatible with your car model. A highly recommended charger!
19- Xiaomi USB Adapters
Another simple Xiaomi product. USB stands for Universal Serial Bus, as it was supposed to be a single port type. "Universal", or so they say. Not only are there many types of USB, but new ones appear all the time. This Xiaomi adapter allows us to overcome some problems arising from these incompatibilities.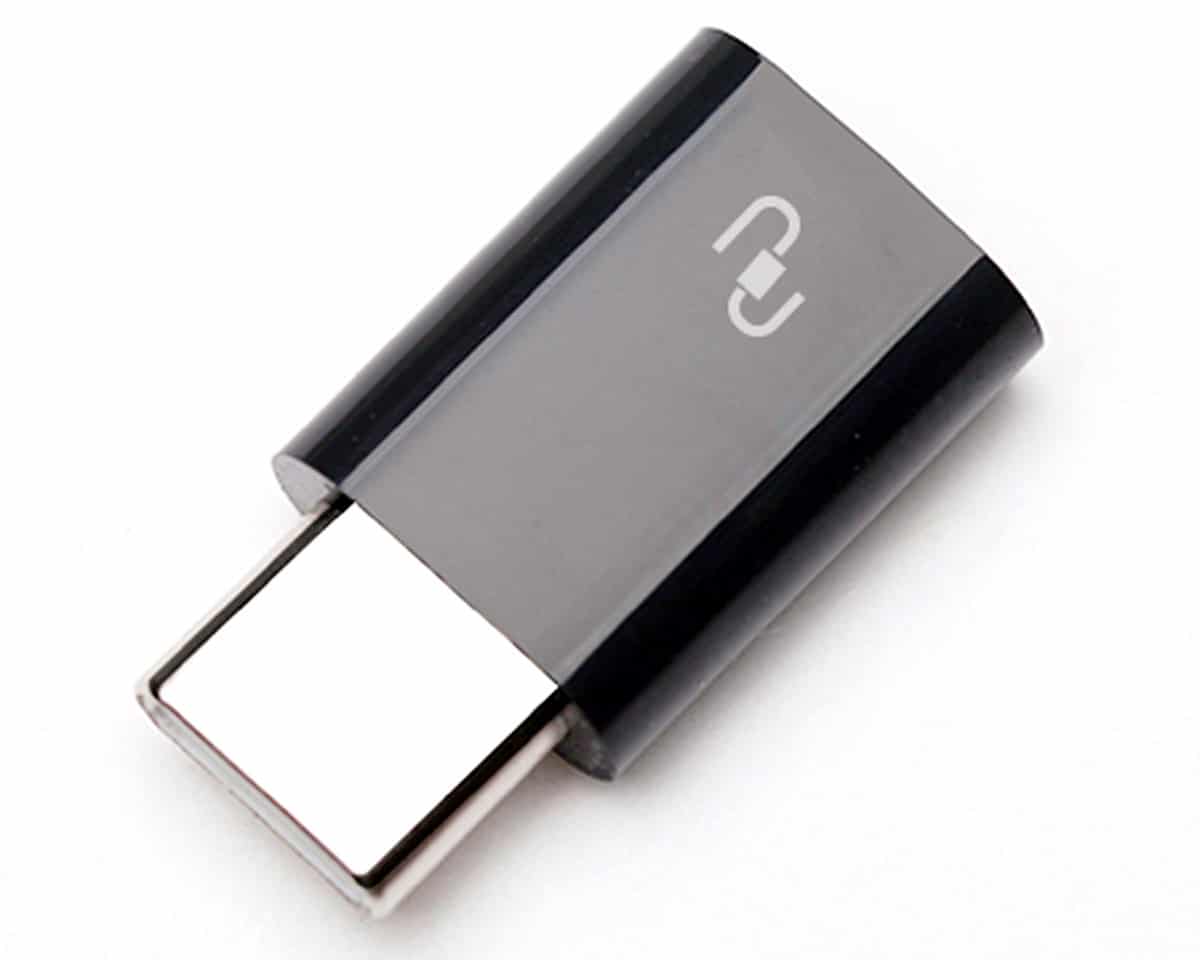 Although it is not an extraordinary product at all, it is of quite good quality and can be very useful. Also, as they are really cheap, you won't lose much by trying them. In our opinion, you should have at least one of these USB adapters.
20- 4-Port Xiaomi Charger
This 4-port charger is very good quality and extremely comfortable. If you're tired of having to unplug one thing to get another charged, this charger is ideal for you. Thanks to its four USB ports, you no longer need to ask the heavens to finish charging your smartphone before your tablet battery dies.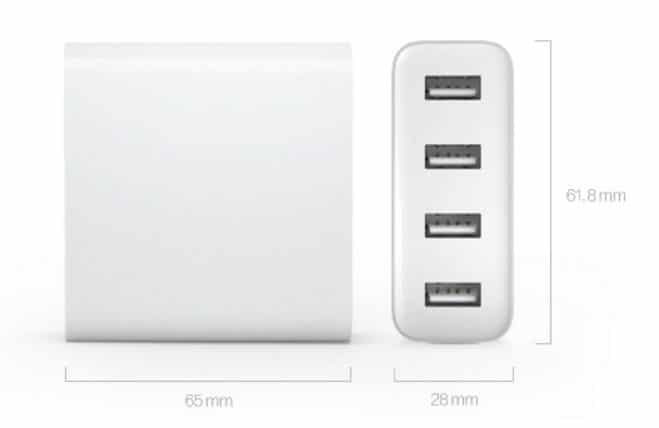 In addition, this charger comes with a very good short circuit protection system, which will protect all your devices from any sudden change or voltage spike. Finally, this four-port Xiaomi charger can be found at a very low price in AliExpress.
Office Supplies – A wide variety of good Products at great Prices
21- Xiaomi Mi Pen
Remember we said Xiaomi made everything? Well, the Xiaomi Mi Pen is a pen. No, not a Bluetooth pen, nor a pen with a radio. A pen and that's it. However, according to most of the opinions we find online, it seems to be a very comfortable rechargeable pen of excellent quality.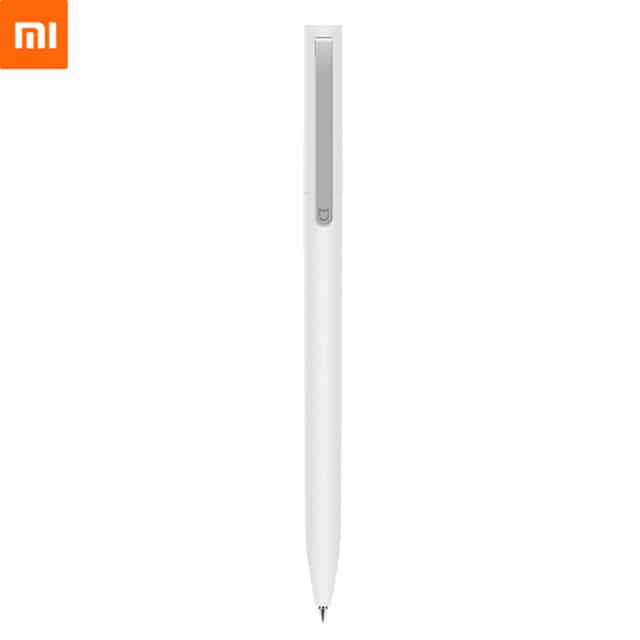 However, the Xiaomi Mi Pen uses exclusively ink made by Premec, so it can be difficult to find. While this is a very good pen and sells for a very good price, the truth is that it is not worth the trouble.
22- Xiaomi MiKey
Xiaomi MiKey is a very interesting product. The idea behind its design is very simple and yet very original: it's a button that is connected to the mobile via the headphone jack. What does this button do? Well, that's up to you.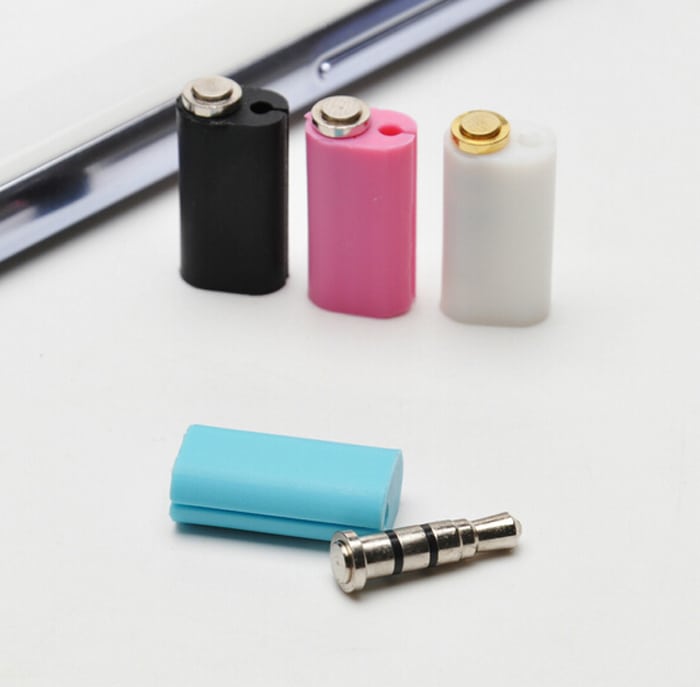 You can configure the Xiaomi MiKey so that when you press it, it takes a picture, opens your Facebook, plays music, anything you can think of! It's also compatible with all phones that have a headphone jack and it can be found on AliExpress at an incredibly low price.
23- Flexible portable fan
Xiaomi's flexible fan is a mere curiosity. This fan connects via USB to your computer or mobile phone and well… it does what fans do. It comes in several colors and, for being so small, it actually has pretty good power.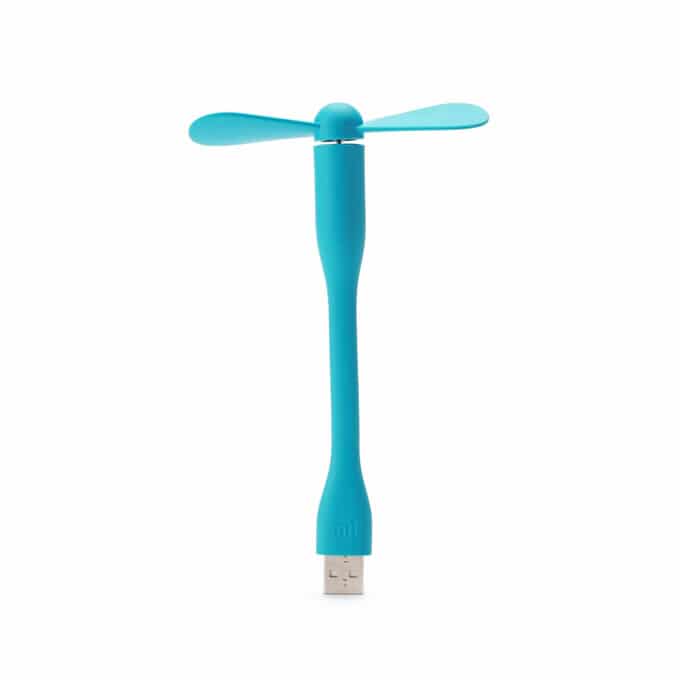 While you can see it's good quality, the truth is the same effect can be achieved with a handheld. In addition, this fan consumes quite a lot of battery, so it will shorten the autonomy of your mobile. In our opinion, it's not worth much.
24- Bluetooth Speakers
Xiaomi makes very good Bluetooth speakers. Although they are not the cheapest in the Chinese market, the truth is that the quality of their sound is exceptional. And they're small and practical, so you can carry them anywhere in your pocket.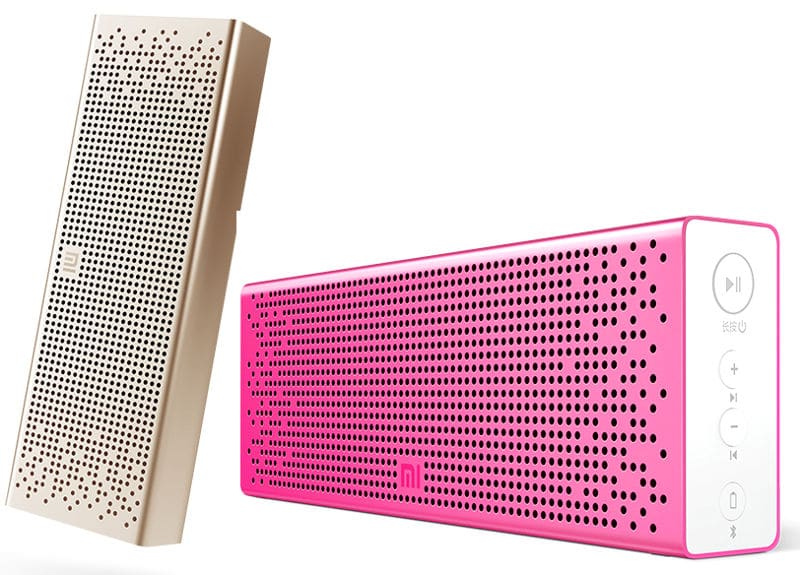 In our opinion, Xiaomi Bluetooth speakers are some of the best you can buy online in AliExpress. For some reason, the price of this product varies greatly between sellers, so it's worth spending some time to try find the best deal. You will probably be able to save a few pounds or dollars.
TV and Accessories – Cheap and practical products
25- Xiaomi Smart TVs
Xiaomi makes several models of Smart TVs. Some of them are very cheap, others not so much. However, most of them are of very good quality. While you might think twice about buying such big products online, some of the ones AliExpress offers are very interesting.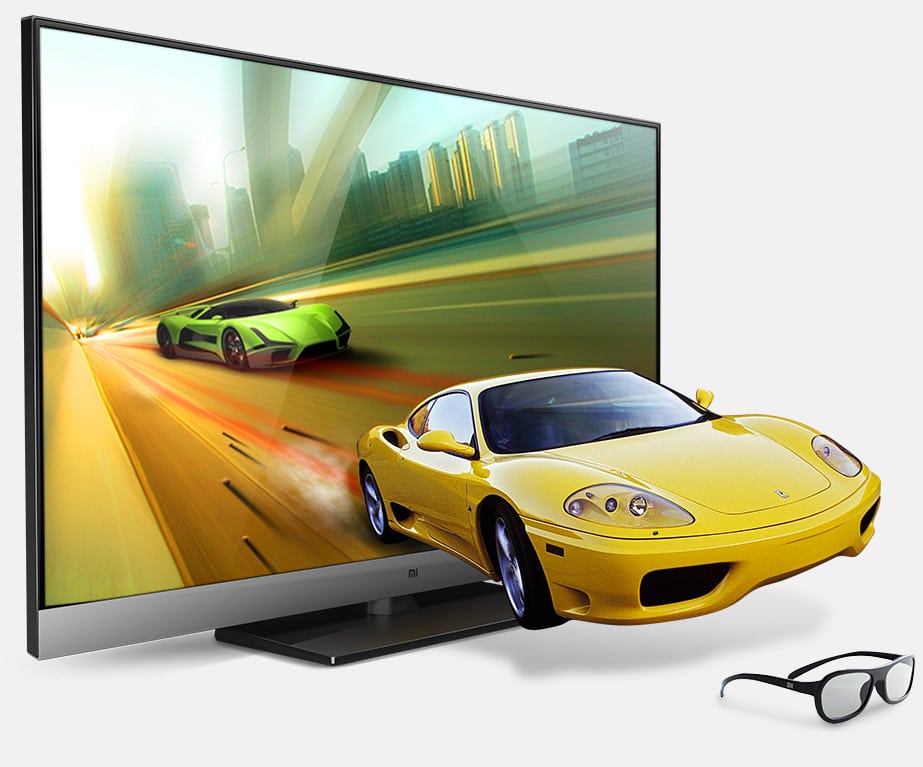 The range of Xiaomi's Smart TVs catalogue is very wide: there are 3D ones, with a curved screen, 48 inch, 65 inch, etc. Some models are worth it and others are not. We recommend that you take a look at them and decide for yourself whether you should buy one or not. Remember to read other users' reviews to know exactly what to expect from each product.
26- Xiaomi universal remote
This Xiaomi infrared remote allows you to control various home devices with your mobile. You can use it to control air conditioning, TV, lights, etc. In addition, its design is very elegant and its construction is very good quality.
However, the potential of this control is directly proportional to the level of automation of your home. True, it is very cheap, but if you can only use it to turn on the TV, the truth is that it is not worth much. On the other hand, if you can control the lights, the thermostat and several appliances, then you can really get the juice out of this Xiaomi controller.
27- Xiaomi Mi Cube
Xiaomi Mi Cube is another type of remote that allows us to control various devices of the house. This plastic cube without buttons has several sensors that detect different movements (90 degree turns, falls, etc.). These movements can be configured to perform different actions.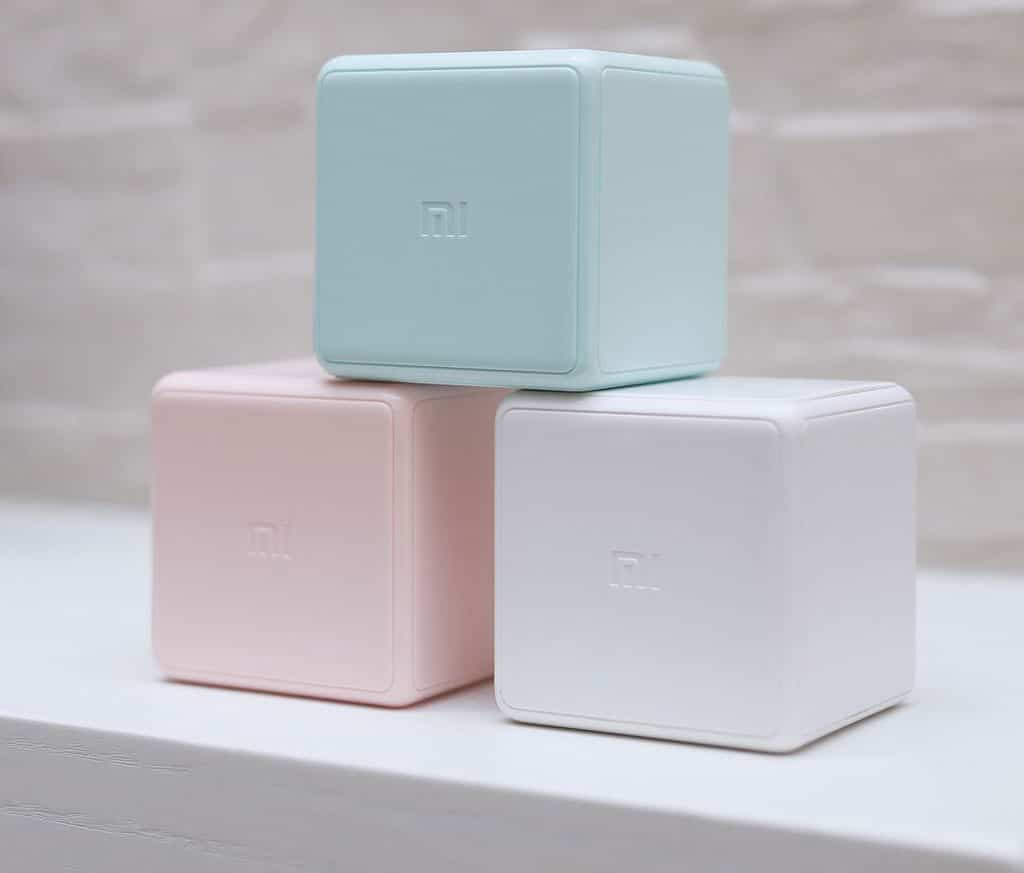 The idea behind this cube is very original. Unfortunately, at the moment the Xiaomi Mi Cube is only compatible with other Xiaomi devices, so it won't do you much good unless your house has products from the Xiaomi Smart House set.
28- Xiaomi Mi Box 3S
Mi Box 3S is Xiaomi's latest Set-Top Box model. This device has two outputs for USB and one for HDMI. This device has excellent performance and works with MiUI TV, an operating system based on Android 5.1.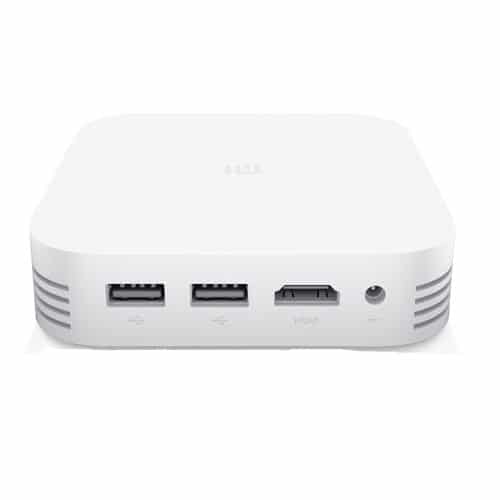 Although the Xiaomi Mi Box 3S is very oriented to the Chinese market, it can be used almost without any problem anywhere in the world. This device is a very good quality multimedia central that combines many features of other products such as Chromecast and Apple TV. In addition, its price is very reasonable.
Internet – Cheap and high quality routers and repeaters
29 – Xiaomi WiFi routers
Xiaomi makes many different models of routers. Although they are not exceptionally original, they are very well built and very cheap. They are not the best on the market, but they work very well and almost never give problems.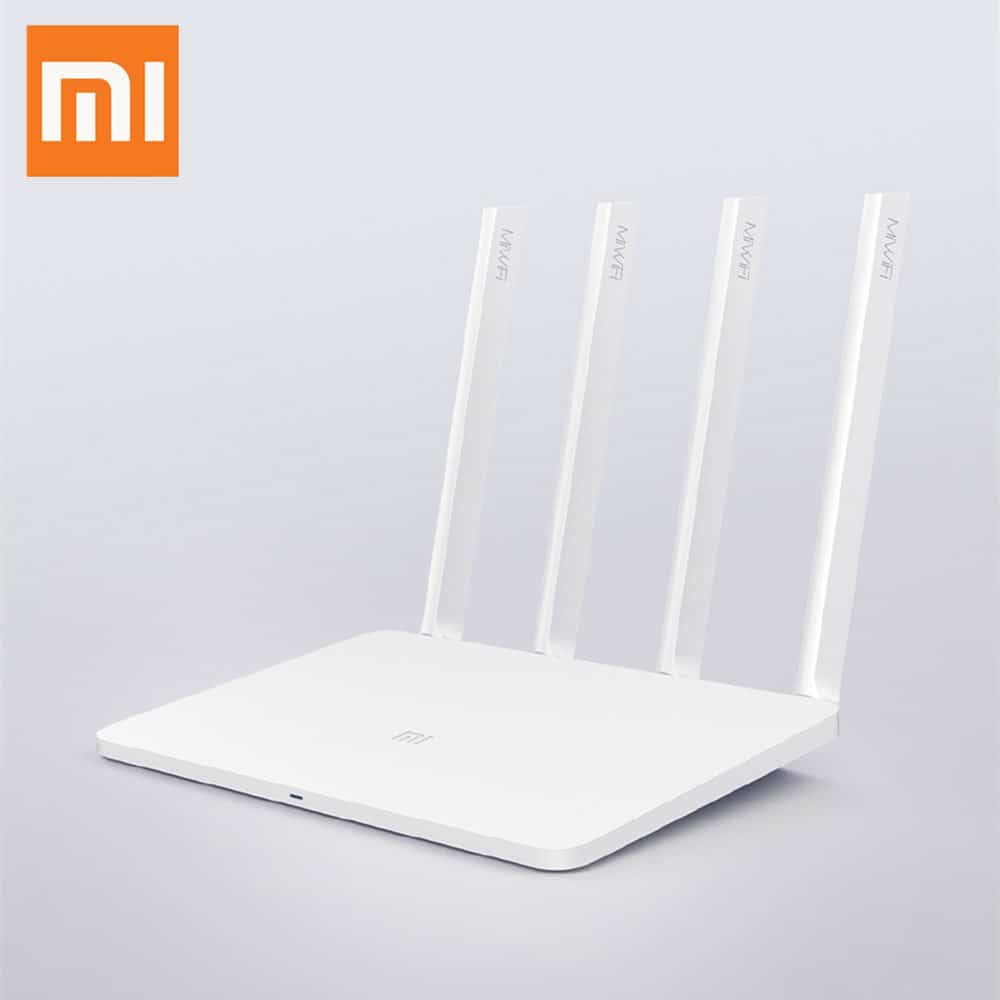 We will say this about Xiaomi routers: they work as they should and can be bought at a very good price in AliExpress. If you are looking for a wireless router, these are excellent Chinese alternatives.
30- Xiaomi WiFi repeater
This device has everything you can look for in a repeater. In addition, it has excellent range and is extremely easy to install.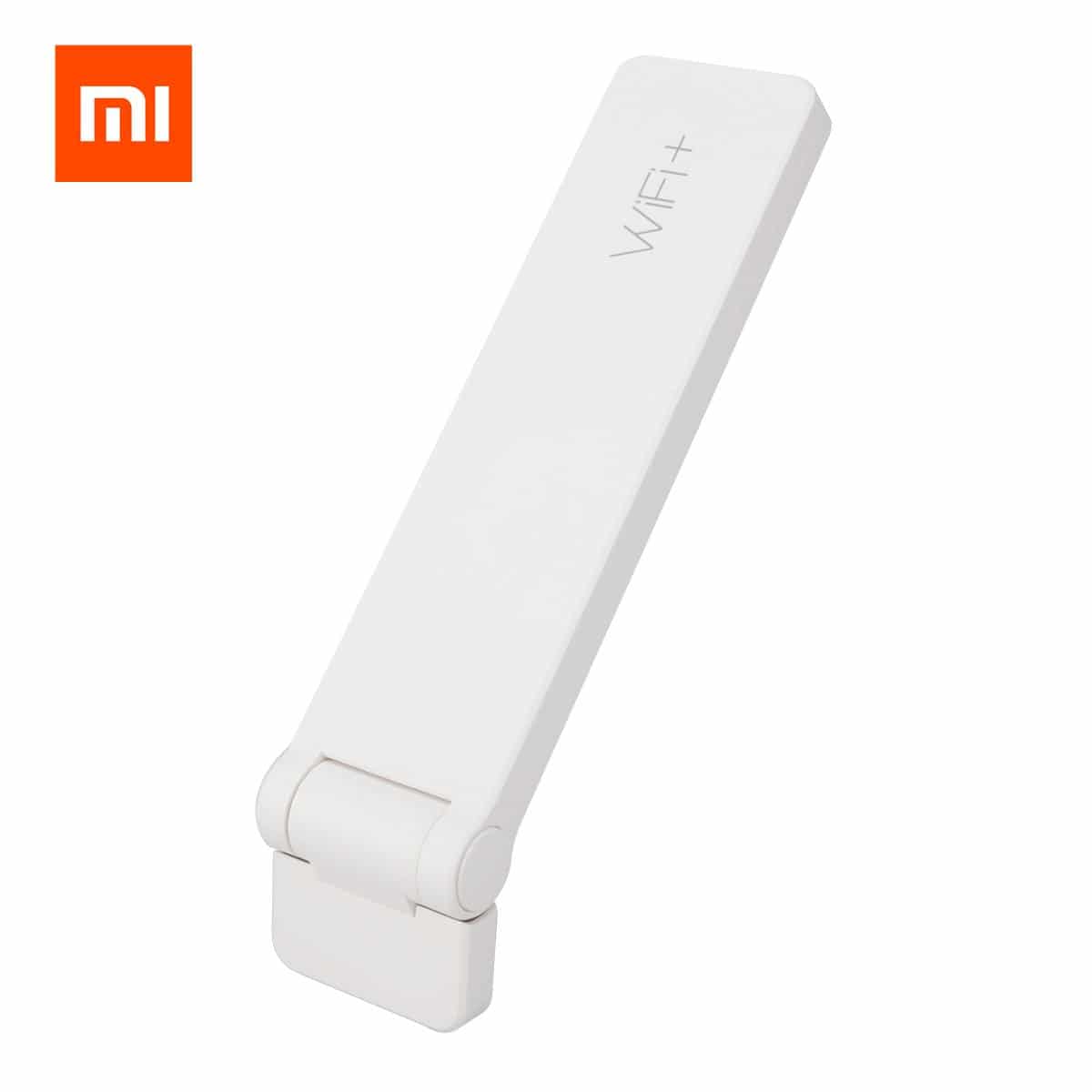 This Xiaomi repeater is one of the best you can find in AliExpress. However, it is very cheap. In our opinion, this device it is worth buying, especially if your WiFi router has trouble getting to some corners of the house.
Kitchen – Practical and well-designed appliances
31- Electric Xiaomi kettle
Here's another product that proves Xiaomi makes everything. The Xiaomi Mi Kettle is an electric kettle that can be controlled via a mobile app. One of the great benefits of this kettle is that it can keep a constant temperature, so not only does it heat water, it can also keep it warm for a long time.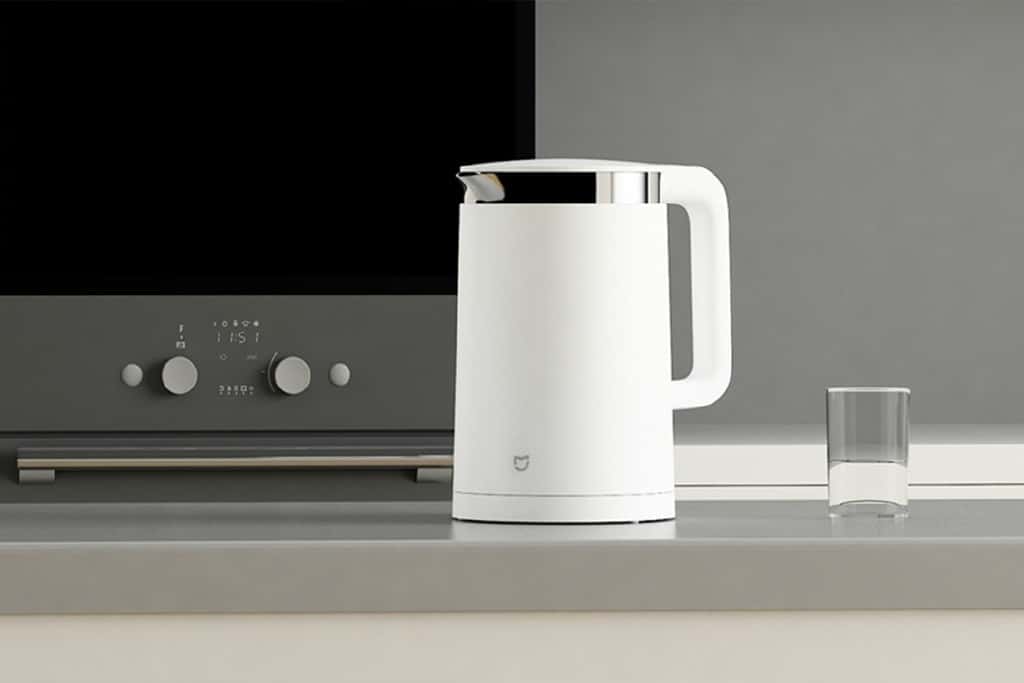 However, the Xiaomi Mi Kettle is not cheap at all. If you don't mind if the water stays warm all afternoon, then you'd better buy a lower-priced electric kettle.
32- Xiaomi electric rice cooker
If we were surprised by an electric teapot, now we are speechless. This Xiaomi rice cooking device is a product that is widely sold in China, but is quite difficult to find in other countries.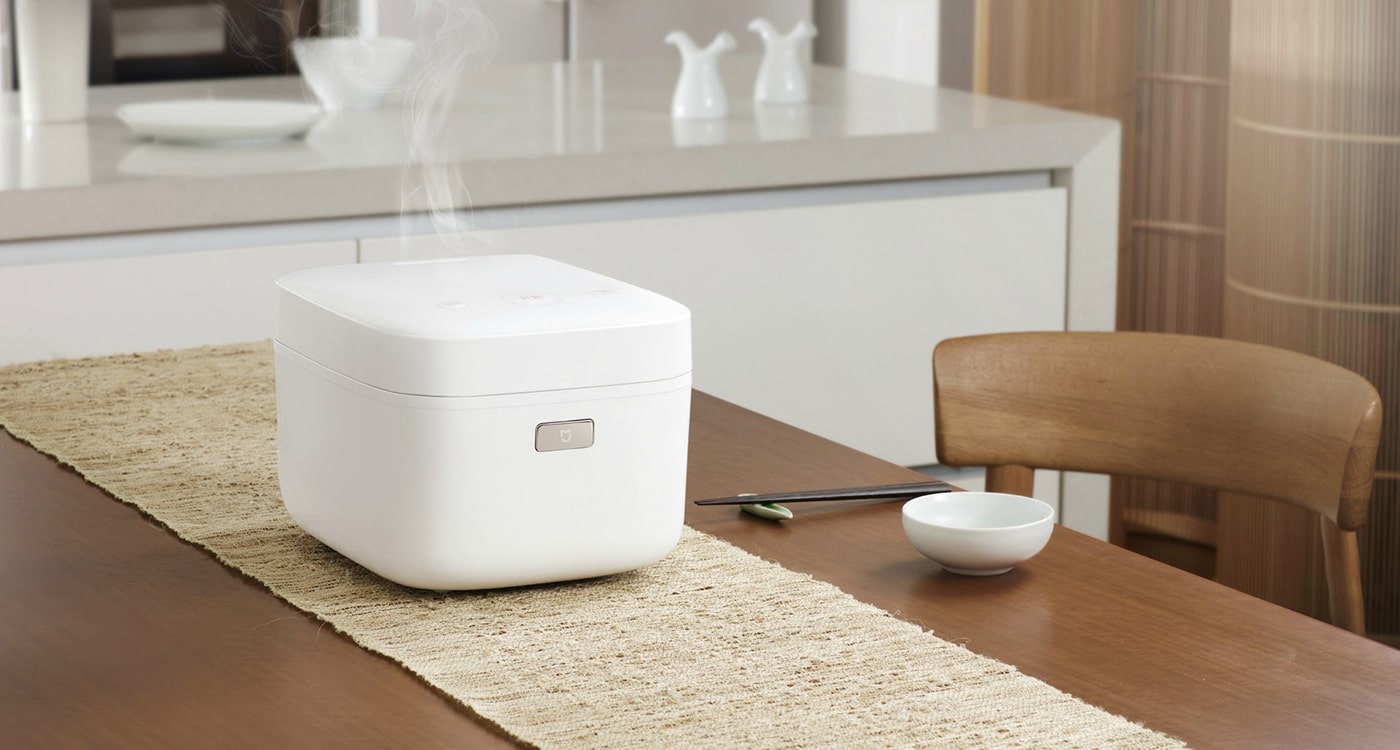 According to almost every online opinion, this device cooks rice perfectly. Unfortunately, even in AliExpress there are very few stores that sell it. Hopefully, as this product becomes more popular, it will become easier to buy online.
Cleaning – Purifiers and vacuum cleaners
33- Xiaomi Air Purifier
The Xiaomi air purifier is one of the best purifiers you can find on AliExpress. In addition, its price is excellent.
Air purifiers have their complications and it's difficult to find one that really works. However, the quality of this Xiaomi product is indisputable. If you are looking for an air purifier, it is impossible to find one online whose quality/price ratio is better than this one.
34- Robot Vacuum Cleaner
Main article: Chinese robot vacuum cleaners
This robot vacuum cleaner from Xiaomi is very similar to the famous Roomba. The Xiaomi Mi Robot Vacuum is a powerful Chinese vacuum cleaner and is one of the favorites on the market. It is even considered to be better than many robot vacuum cleaners from better known brands.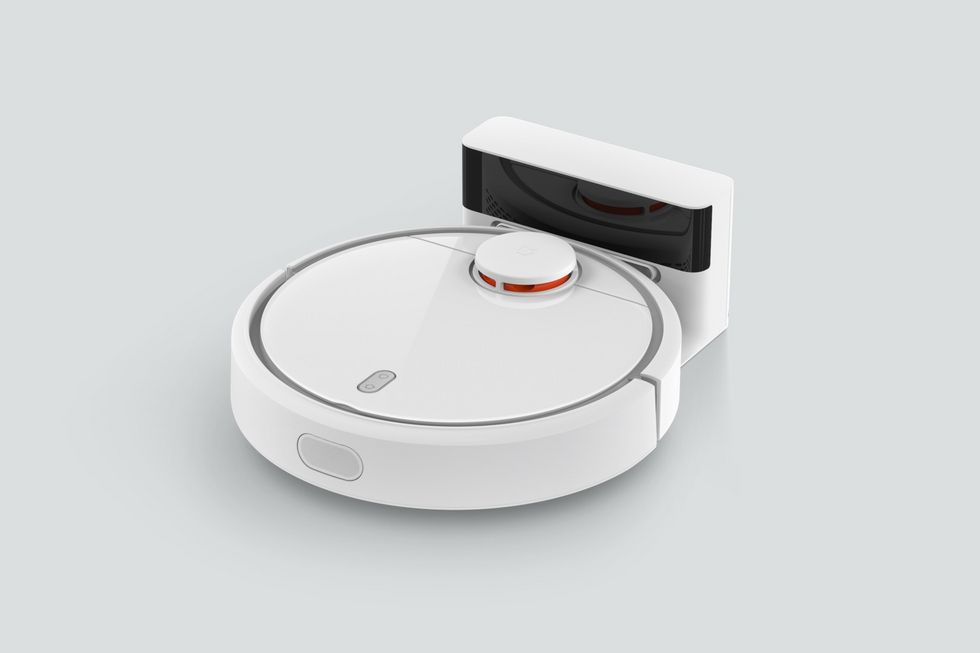 All in all, although you can buy them much cheaper at AliExpress than anywhere else, they're not a bargain either. However, if you're sure you want a vacuum cleaner of this type, this is an excellent choice.
Gaming and Accessories – Best gamepads and good virtual reality Accessories
35- Gamepad
This Xiaomi gamepad inevitably reminds us of a PS4 or Xbox One controller. Its construction is of excellent quality, it is very comfortable and its configuration is incredibly easy and fast. It is fully compatible with almost any computer and a large number of other devices.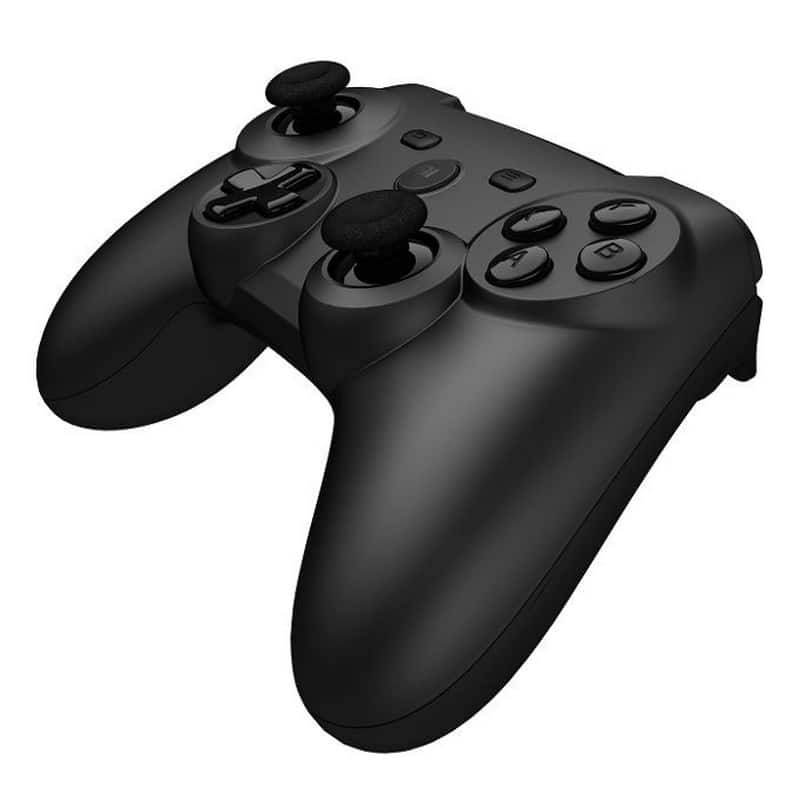 In addition, we can find it online at a very low price. The only problem we found is that the manual only comes in Chinese. Fortunately, there are many tutorials on YouTube that will help us in case there is a problem with your installation.
36- Virtual reality glasses
These virtual reality glasses have an interesting and extremely original design. Basically, they are not much more than a glorified cardboard box, but they work well! Its design is simple with a very solid construction.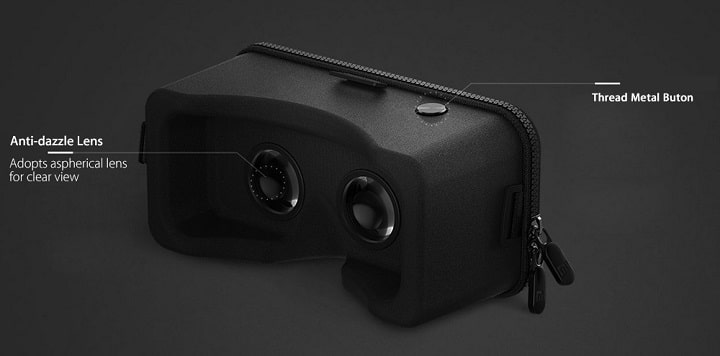 Of course, with this type of glasses we are talking about something similar to Google Cardboard, not Oculus Rift. However, we like this version a little more than the Google version, mainly because AliExpress can be incredibly cheap.
Sensors and monitors
37- Water quality monitor
Xiaomi also manufactures a variety of sensors and monitors. While these products do not have enough quality and precision to be used in a professional laboratory, they are excellent for home use. This water quality monitor is no exception.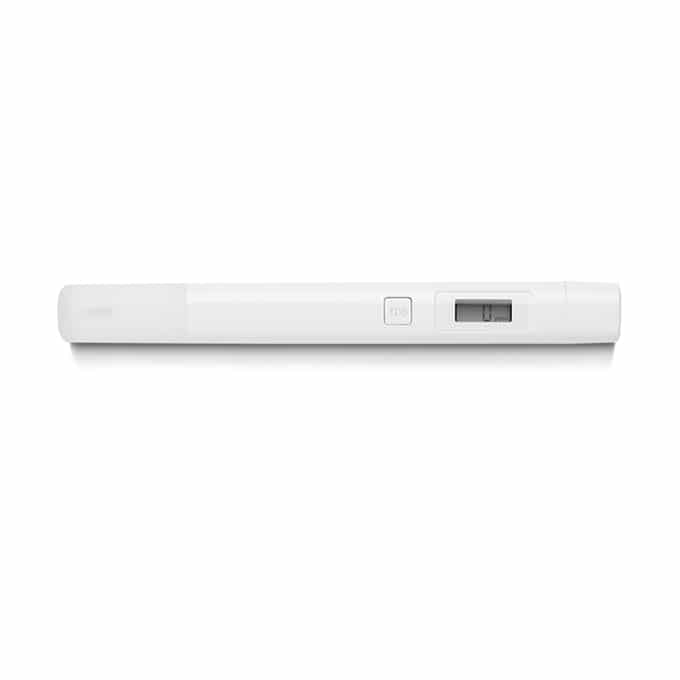 This device is able to detect the presence and concentration of three types of impurities: soluble salts, ionic organic compounds and heavy metals. In addition, it works very well and its price is incredibly low. We highly recommend it.
38- Humidity and ambient temperature sensors
These home sensors are ideal for those of you interested in home automation. They are very well built, their installation is very simple and it is very easy to integrate them into any home system.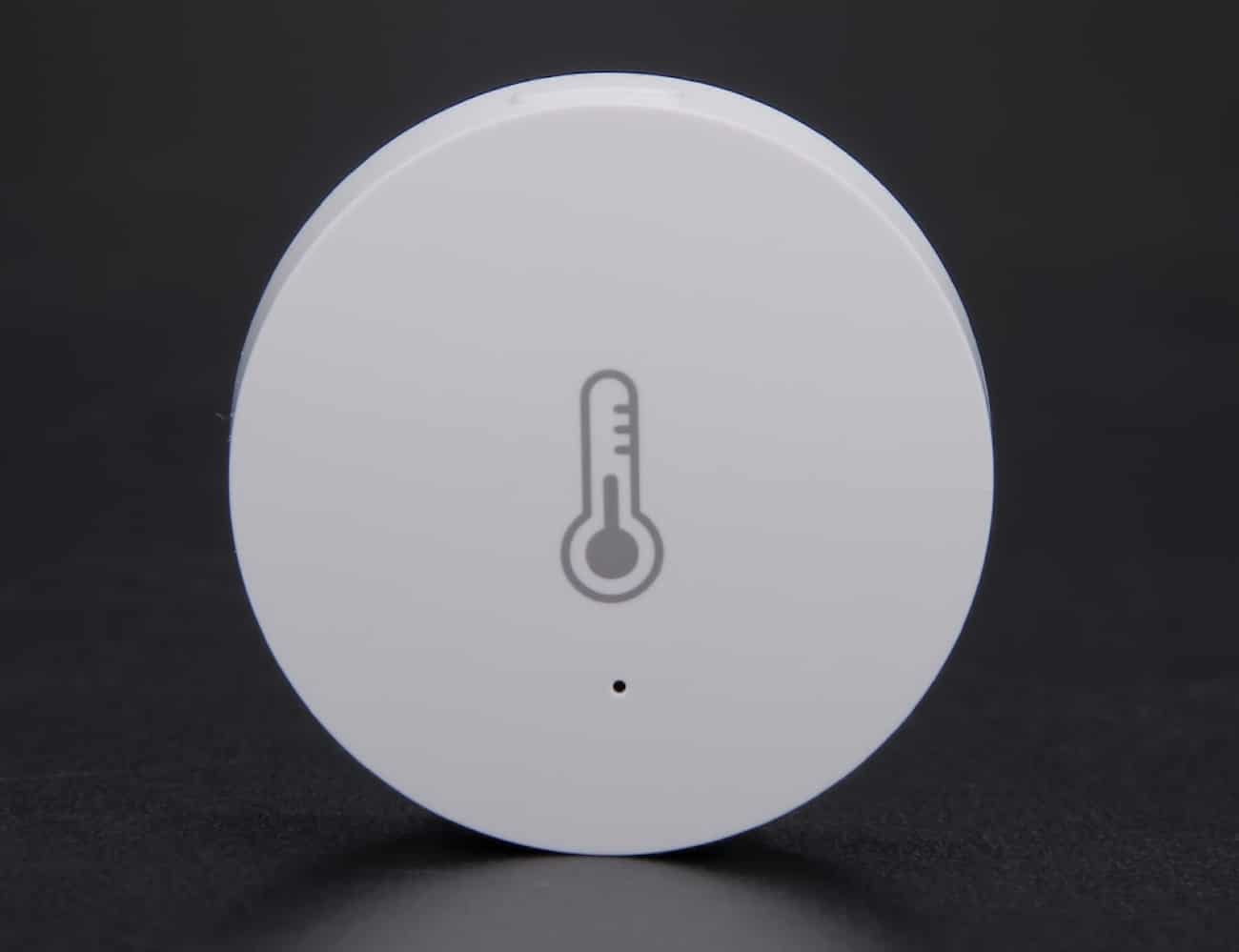 However, like many other Xiaomi products of this type, these sensors are designed to be part of what can be called a Xiaomi smart house. In other words, they are made to integrate and combine with other products from the same company. While it is possible to make them work with other manufacturers' systems, the truth is that the integration will never be perfect.
39- Sensor for plants
This Xiaomi sensor is surprisingly good. We are already used to the Chinese company's quality products, but it would never have occurred to us how useful it could be to have a sensor of this type.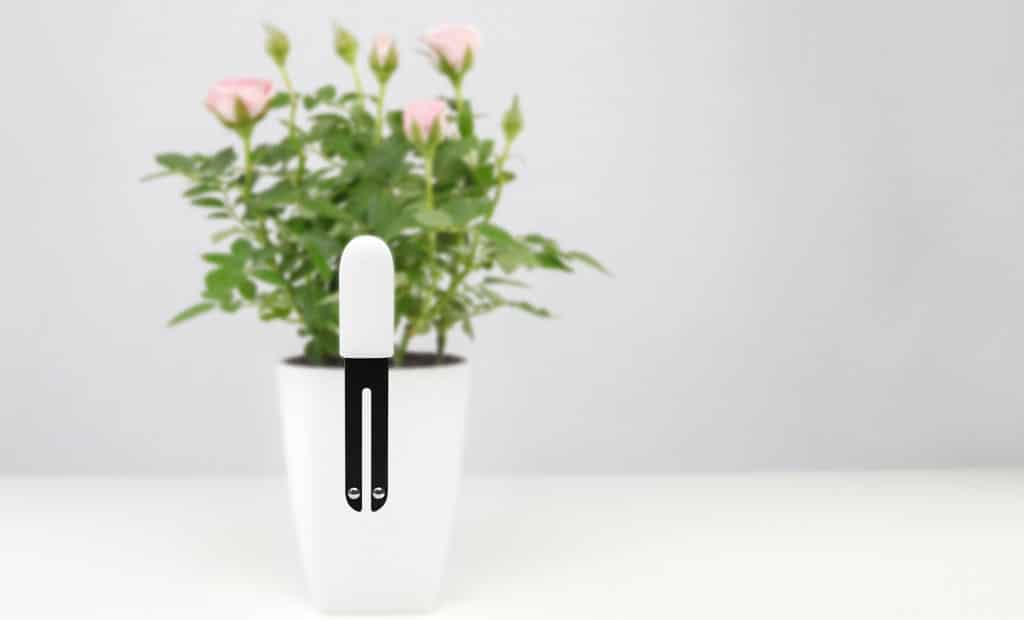 This device is able to measure the light that a plant receives, record the measurement and send the information to our mobile. This is ideal to help us find the perfect place for our pots. In addition to being very cheap, this device is waterproof, so you won't need to remove it every time you water.
Cameras – Alternatives that compete with the world's leading brands
40- Xiaomi Yi Action
Ever since Xiaomi Yi Action was released last year, it's been making the GoPro guys nervous. This camera records videos of excellent quality, has a very good autonomy and is very, very cheap.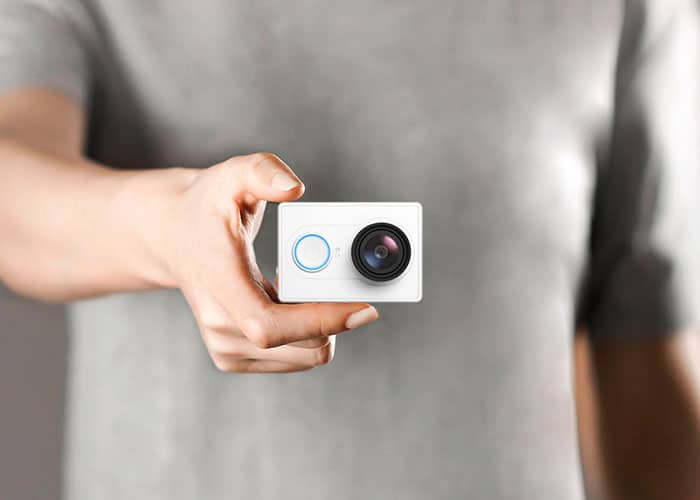 This device was one of the ones that made Xiaomi internationally recognized. The global market may ignore many other Chinese companies that make mobile phones, but what about one that makes cameras with the same features as a GoPro but at half the price? That is bound to be noticed.
41- Xiaomi IP Camera
This IP camera from Xiaomi doesn't have much to show. It works very well and its components are of good quality, but the truth is that it is not very different from many other Full HD cameras that can be found online.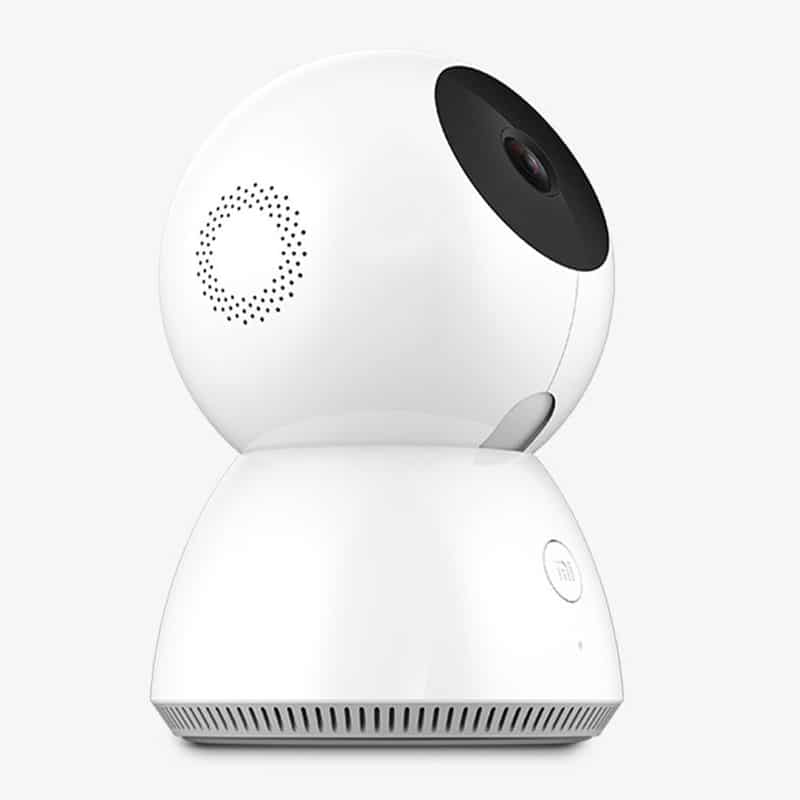 Like many other products from this Chinese company, the interesting thing about this device is its incredible ability to integrate into a larger system. For example, it is very easy to configure so that it can be accessed from our smartphone.
42- Xiaomi webcam
This webcam is not very different from the model we just talked about, with the difference that its price is much lower. In addition, this version is designed to be more practical and less beautiful, so the quality of your recording is lower.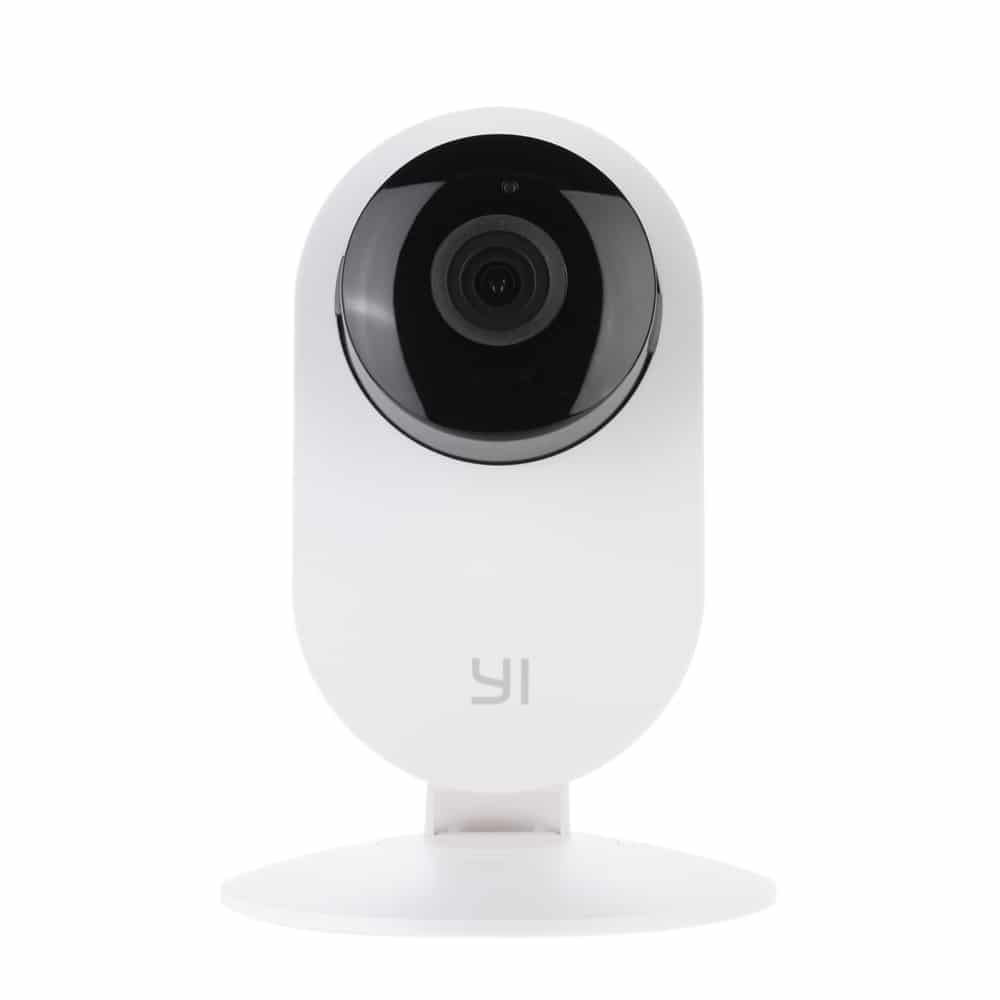 However, this is not necessarily a bad thing. The truth is that in the webcam we mentioned before, the quality is superfluous. Why spend 80€ to do something that a camera of a quarter of that price could do well?
43- Xiaomi Mi Drone
The Xiaomi Mi Drone is a very interesting Chinese proposal. The design of this drone is completely modular, allowing a high level of customization. In addition, its camera is of very good quality and its autonomy is excellent.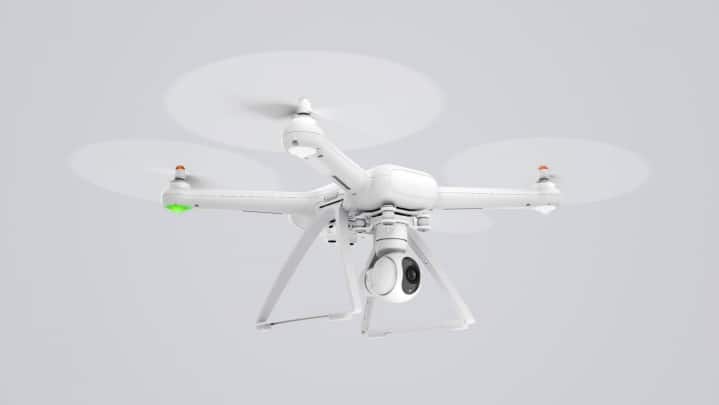 The big disadvantage? For now it is very difficult to get outside of China. Even in AliExpress it is almost impossible to find a reliable store that sells it. However, this model has just been released, so it may be easier to find in the near future.
Lighting – Good designs and low power consumption
44- Xiaomi Yeelight bulbs
Xiaomi Yeelight bulbs are very good quality products. Once again, Xiaomi's obsession that everything can be controlled via a smartphone is very noticeable. This bulb not only consumes very little electricity, it can also be switched on, off and regulated from our mobile phone.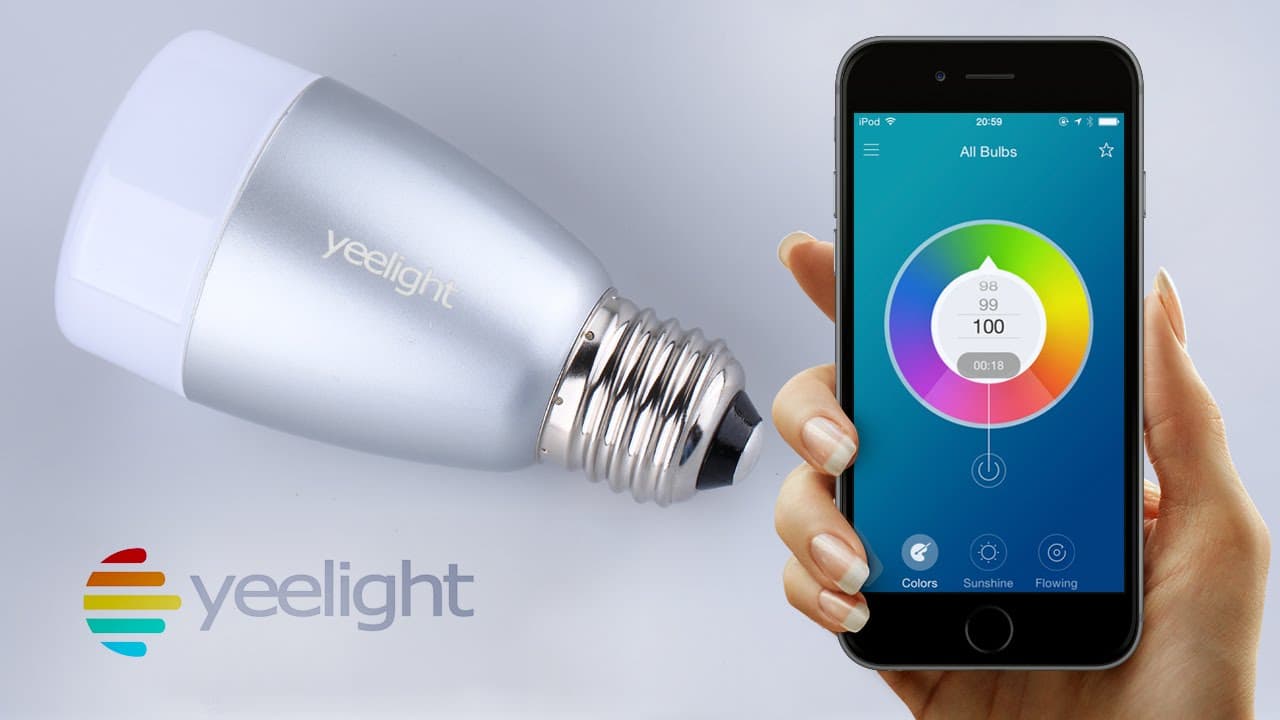 Furthermore, the price of the Xiaomi Yeelight is very reasonable, especially if we take into account that they last many years. It is also important to mention that the color of the light of the bulb can be changed. Highly recommended.
45- USB LED lamps
These Xiaomi USB LED lamps are from the same series as the flexible fans mentioned above. However, in our opinion, this product makes a little more sense. After all, a lamp connected to a mobile looks a little less ridiculous than a fan.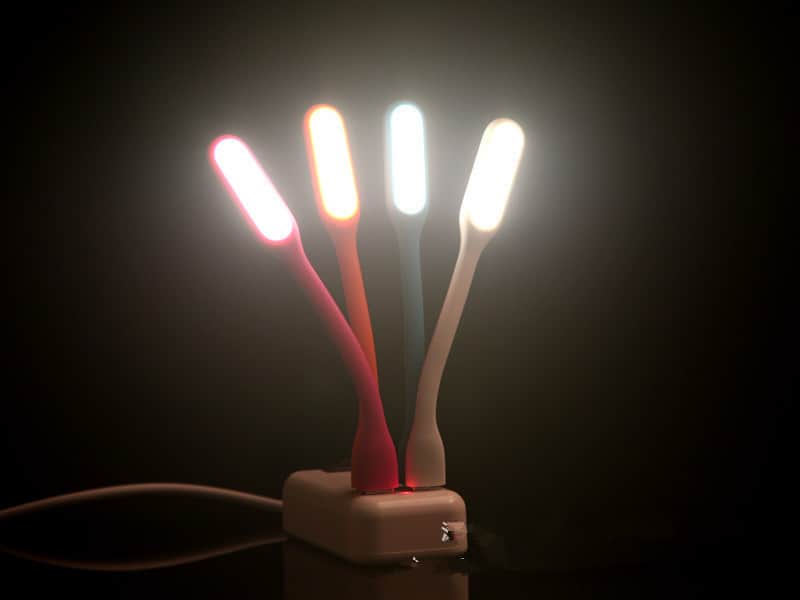 This Xiaomi device illuminates very well and its consumption is quite reasonable. In addition, it can be purchased online at an incredibly low price.
46- Xiaomi Desklight
This lamp has many good features: it works well, it is well designed and its components are of good quality. Also, once again, Xiaomi allows us to control it directly from our smartphone.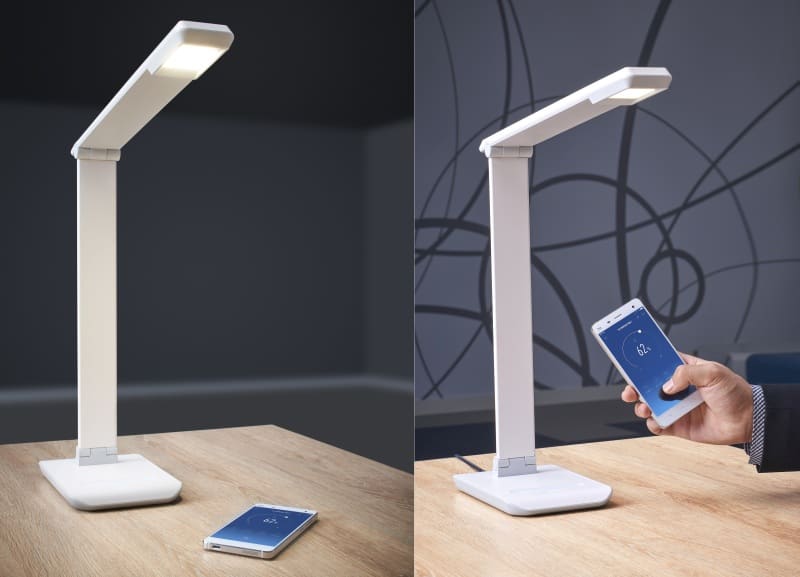 In terms of lighting, this is one of the best products of this Chinese company. If you're looking for a lamp that's a little more interesting than the ones you can buy at Ikea, this is a very good value for money alternative.
47- Xiaomi Mijia Desklight Eyecare
This lamp by Xiaomi is very similar to the one we just mentioned. However, this model has two very interesting particularities: it has two independent LED lights and its enormous flexibility will allow you to use it on a wide variety of surfaces.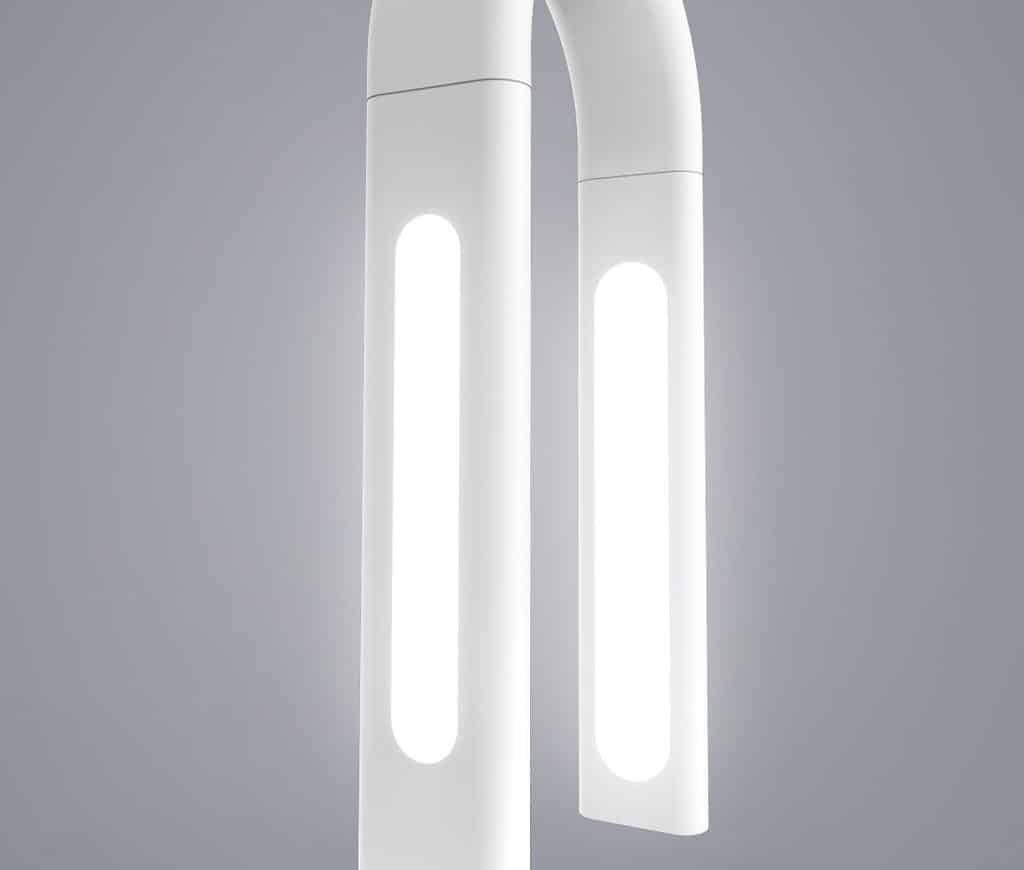 Unfortunately, at the moment, this lamp is incredibly hard to come by. In our opinion, until this model is easier to find and can be purchased in reliable AliExpress stores, the best thing to do is to buy the original Xiaomi Desklight.
Headphones and Headsets – The best sound quality at very low prices
48- Xiaomi Piston headphones
The Xiaomi Piston headphones offer an excellent sound quality at an excellent price. If we compare them with other headphones of the same quality, we can all agree that the price of these headphones is ridiculous.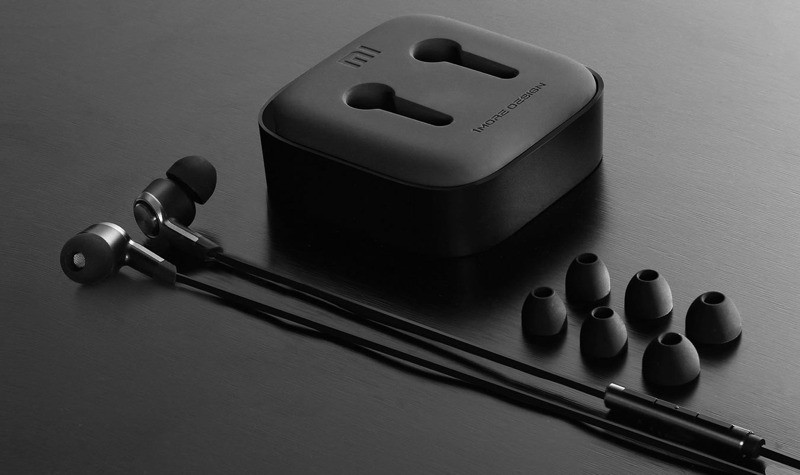 However, these headphones are not perfect. The basses have some problems and there is a tendency to quality loss if the volume is high. However, Xiaomi Pistons are so cheap that they are worth buying anyway.
49- Xiaomi Mi Hi-Fi headphones
With these top-of-the-range headphones, Xiaomi tries to make a triumphal entry into the professional market and conquer audiophiles. These headphones offer a decent sound quality at a very good price with an interesting design.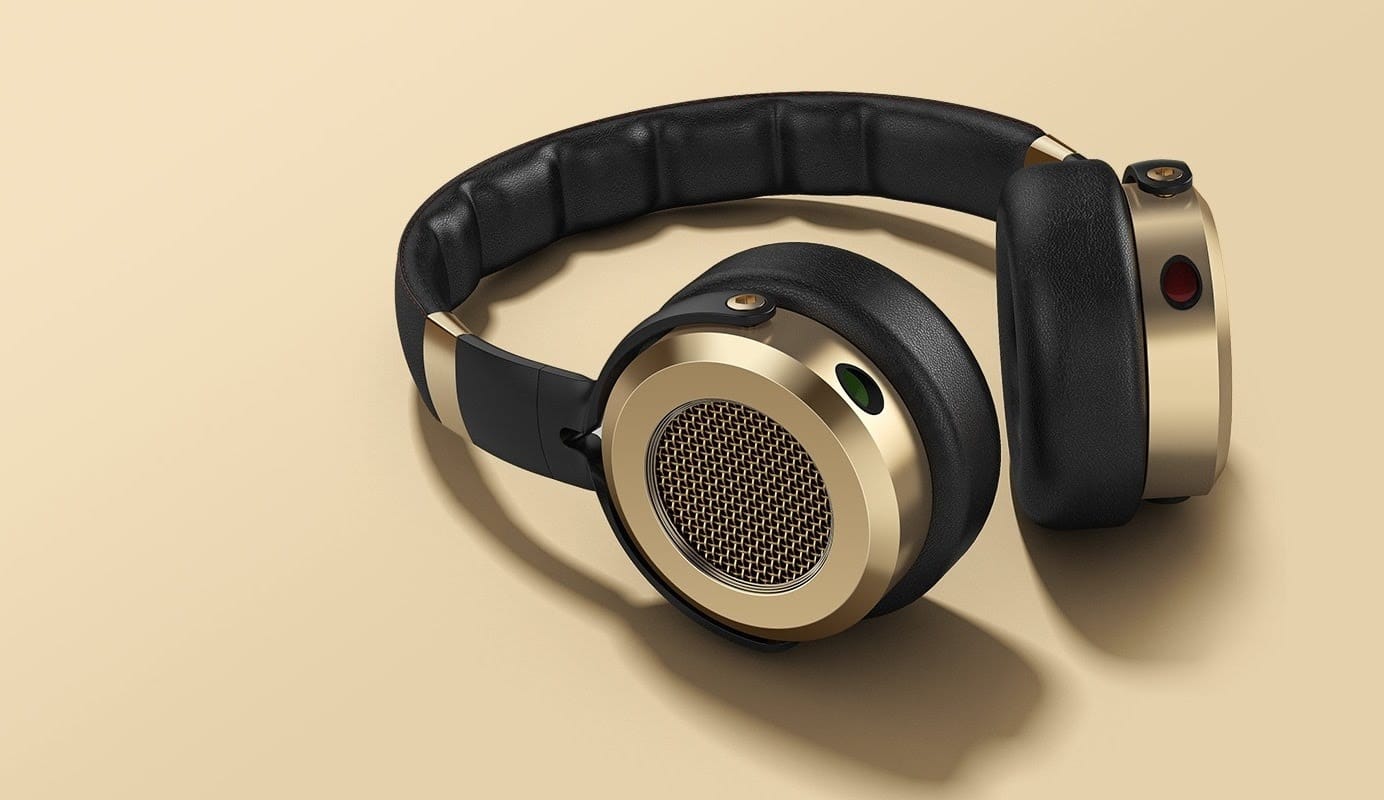 Yes, you read that well. We said the sound was "decent". Unfortunately, the sound quality of these headphones leaves a lot to be desired for a supposedly professional product. In our opinion, the quality/price ratio of the Xiaomi Piston is much better.
50- Bluetooth headphones
These Bluetooth headphones are simple, good and cheap. The truth is that there is not much to say about them other than this. They don't offer great features, but they do what they're supposed to do pretty good.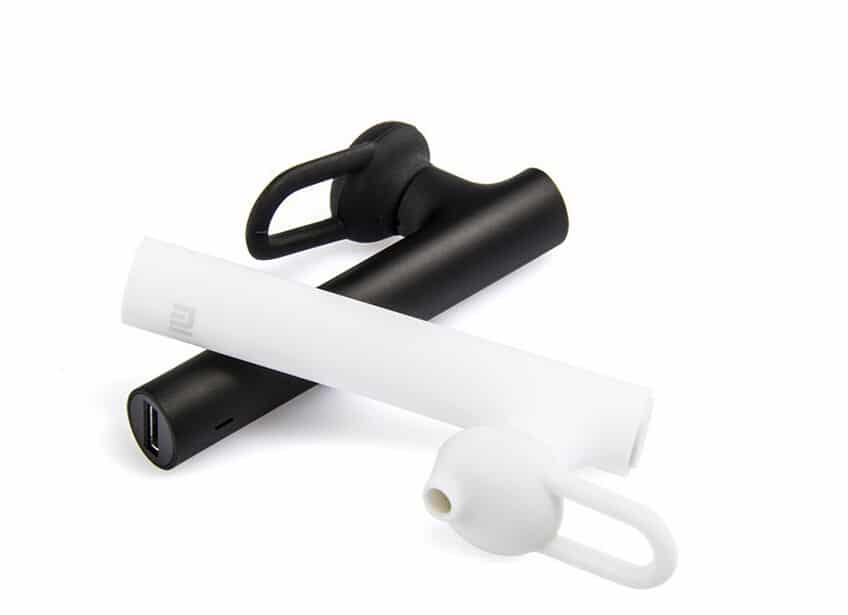 If you're looking for a good Bluetooth headphones for your mobile, this Chinese alternative is one of the best you can buy online. A highly recommended Xiaomi product.
Other Xiaomi Products
51. Xiaomi backpack
Xiaomi is mainly a manufacturer of technology, so we think it is very appropriate that they came out with their own range of backpacks. The most famous one is shown below and you can find it here. It has 3 different spaces that will allow you to carry everything you need, including a laptop of up to 15.6 inches in its main pocket.
It's perfect for everyday use and for small business trips: its straps and back are padded for easy carrying, it includes a belt to place on the handle of the suitcase and has side pockets to carry a bottle or an umbrella at your fingertips.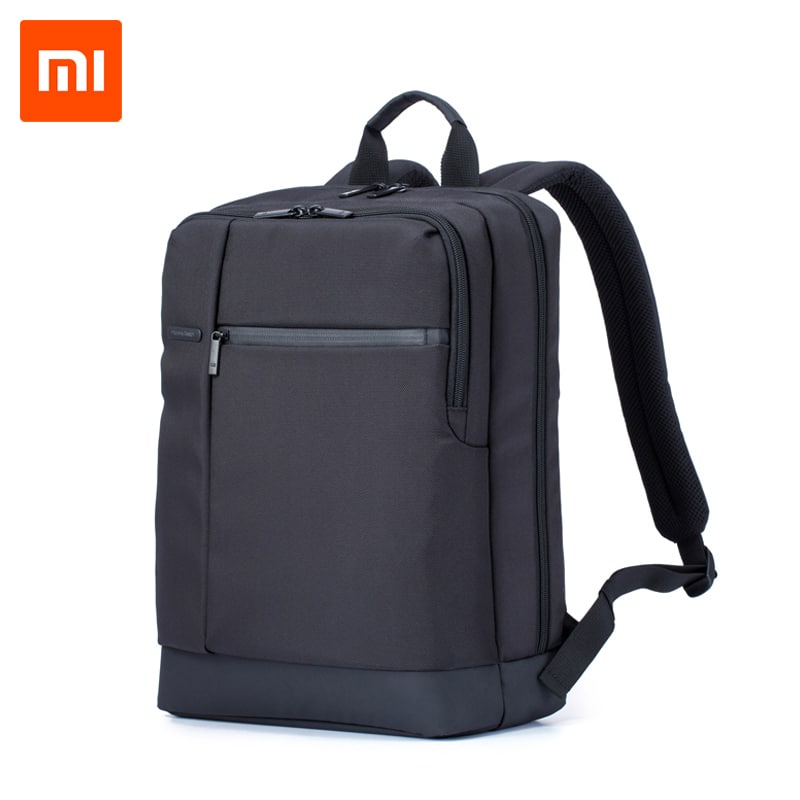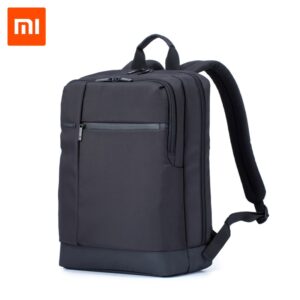 52. Xiaomi ultralight feather blanket
Yes, even if you think it's joke, nothing could be further from the truth: Xiaomi has also released a blanket that you can find here. It's a blanket filled with lightweight, transportable and very warm feathers. It's the perfect travel companion, as it fits anywhere and weighs very little. It measures 140 x 80 cm and if you buy two you can combine them to create a bigger blanket thanks to its side clips.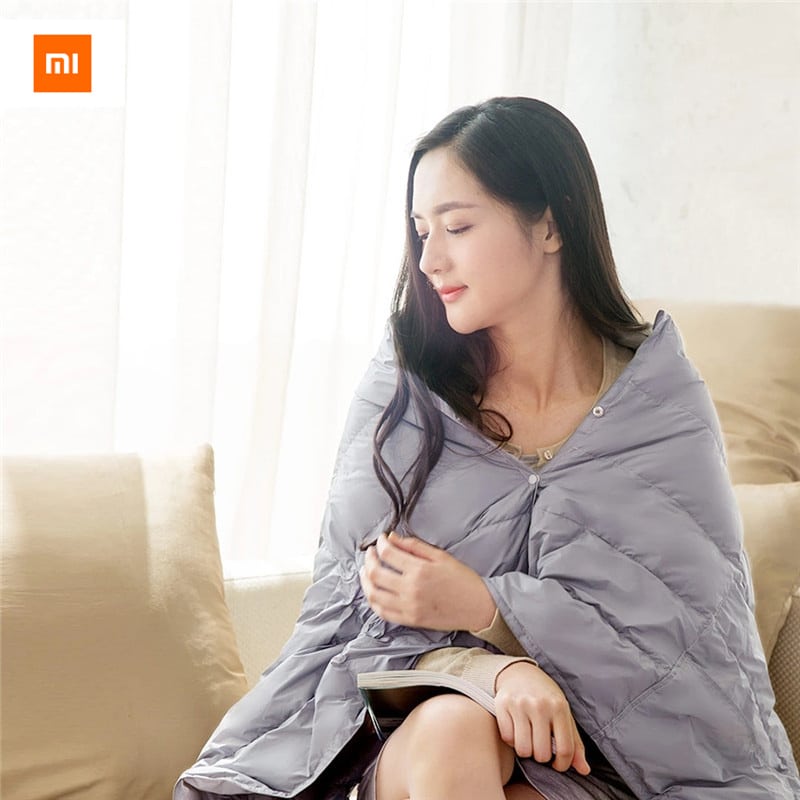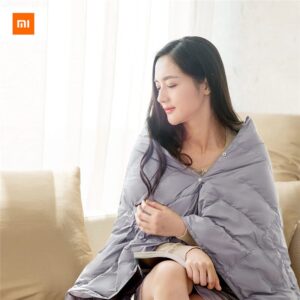 53. Xiaomi Wicue: bring out the artist in you
This 10-inch tablet is designed for drawing lovers, especially for the youngsters at home. It is a small screen with a weight of about 100 grams where we can draw everything we can think of: no chalk, no toxic products or odors. The best of all is that you can erase it with a single click and continue drawing. It is the perfect invention to develop their creativity. You can find it in this search for about 20 euros.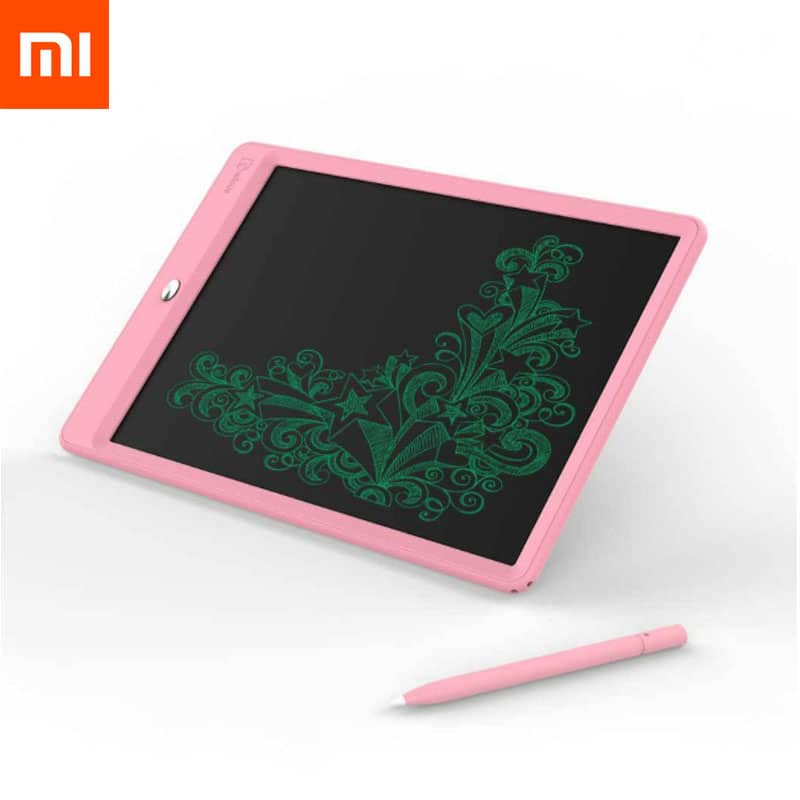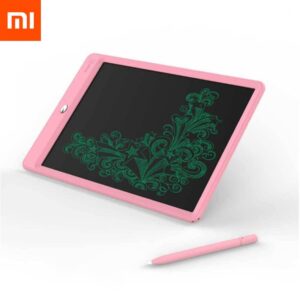 54. Xiaomi Turok Sunglasses: protect your eyes in style
A few months ago the famous Chinese company released polarized sunglasses that are triumphing in Aliexpress. The glasses are made with a glass made of nylon that prevents the entry of UV rays, eliminating glare, scattered lights, eye fatigue … Also, thanks to the combination with steel, these sunglasses are extremely light: 18 grams. The most famous are the aviator type, which are available in 3 colors, but here you can find all the sunglasses in the Xiaomi range.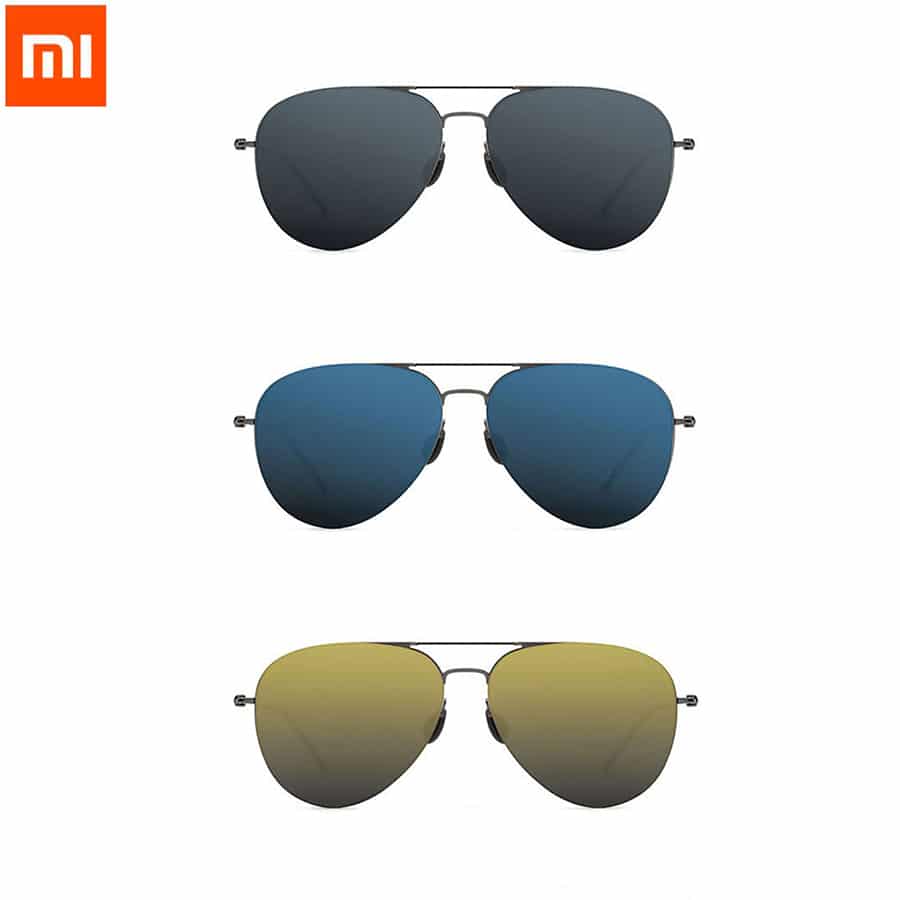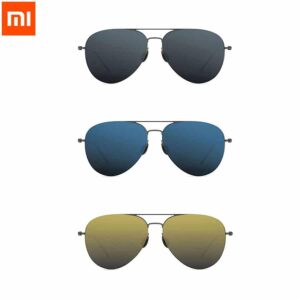 55. Airpop Mask: a face mask with double protection
China is one of the most polluted countries, so it is common to see people wearing masks like this one from Xiaomi, which comes equipped with a fan that removes the most dangerous air particles. The one in the image is one of the most popular although in this search you can find them all.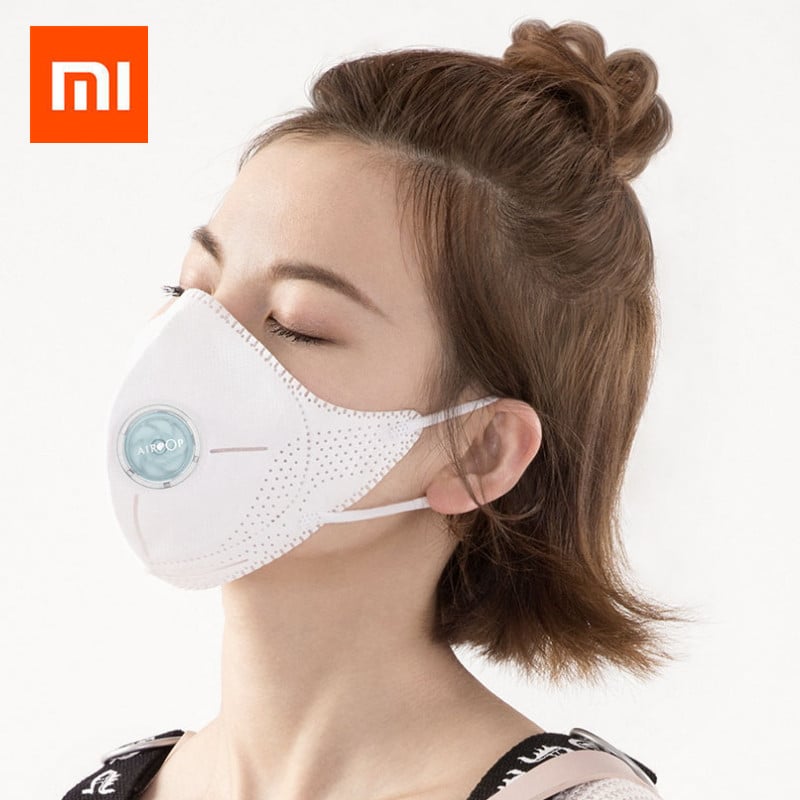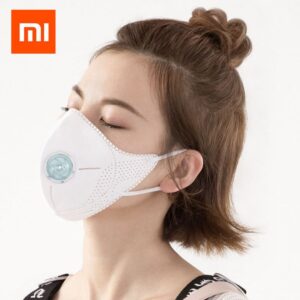 56. Xiaomi Miaomiaoce: control your baby's body temperature
If you're looking for a thermometer for your baby, this one from Xiaomi may be a good purchase. It is a small device that incorporates a temperature sensor on the back, with a weight of 10 grams and very small, with a diameter of just 3.2 cm. Its operation is very simple: you only have to put it on the baby's skin and synchronize it with the mobile application "Mi Home". We can measure the temperature remotely and accurately wherever you are, we can also program alarms if the temperature is very high or low. The data is stored in the internal memory of the phone and is also completely safe: its size prevents our little one swallowing it, it is made of silicone, with all rounded edges and waterproof. You can buy it by clicking here.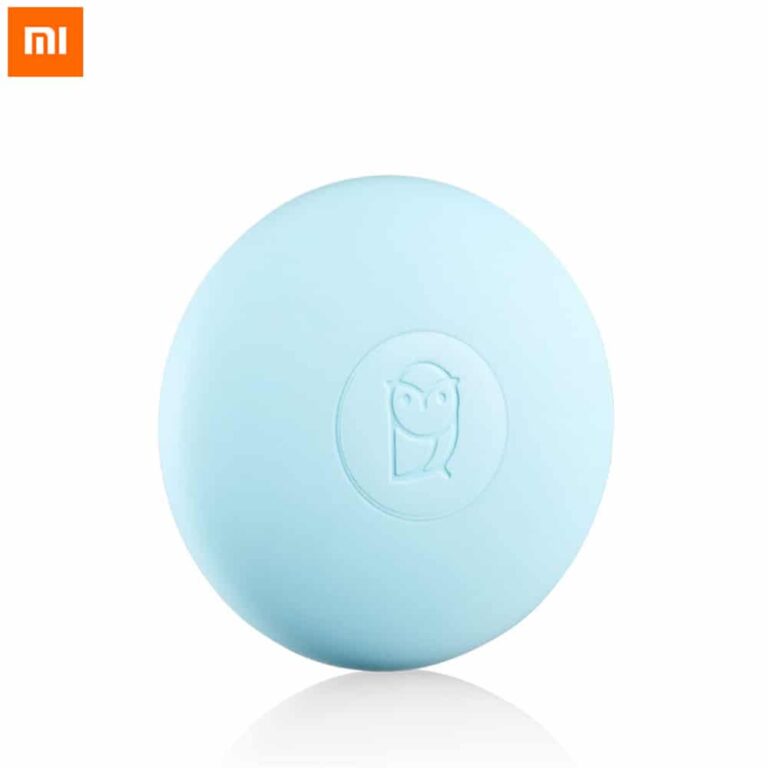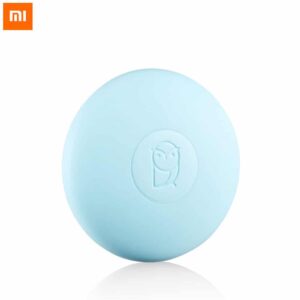 57. Xiaomi leather wallet
This Xiaomi wallet, made of real leather, is a good choice if you have to renew your old wallet: its design is minimalist and its price is impressive: in this search you can find it from 15 euros. It is a wallet with elegant and modern book type opening and with plenty of space for your cards, bills … A real bargain in terms of value for money.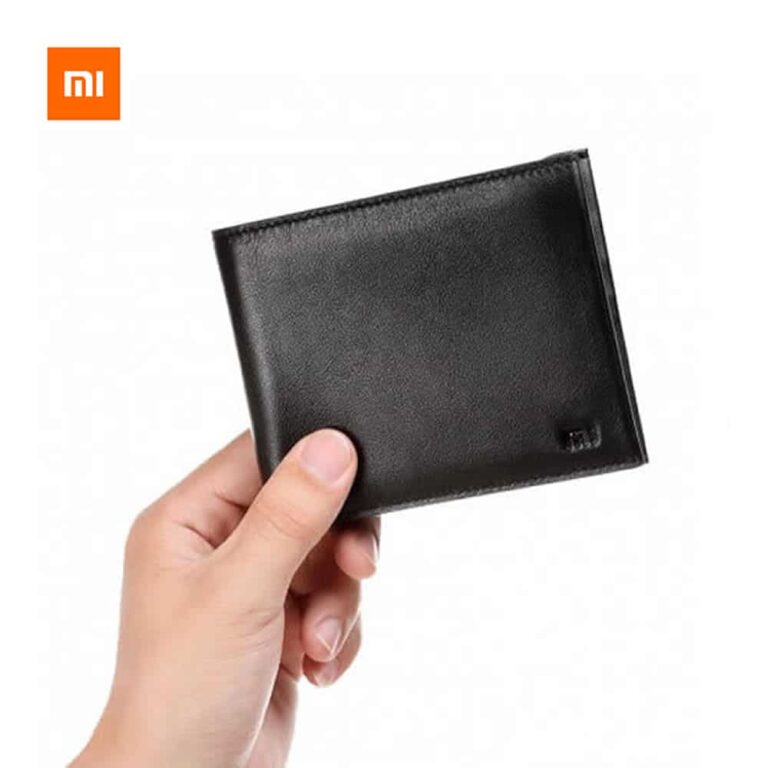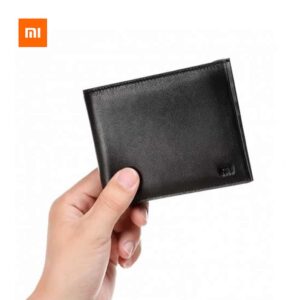 58. Xiaomi Mijia foldable umbrella
Xiaomi makes umbrellas? Yes, it seems like the latest madness of the Xiaomi company…but: why not make great quality products that we use in our daily lives of at a price within reach of any pocket? And certainly a good foldable umbrella is a good investment, we will avoid the famous "parabolic antenna" effect that happens when we carry a cheap umbrella, and it can last us years. Xiaomi's umbrella is ultra-lightweight and very strong: it's made of carbon fiber, a material famous for being both lightweight and strong. In addition, its fabric is not only resistant to water, when impacting the raindrops will bounce, so it will never be full of water. Finally, its price is within everyone's reach: less than 20 euros here.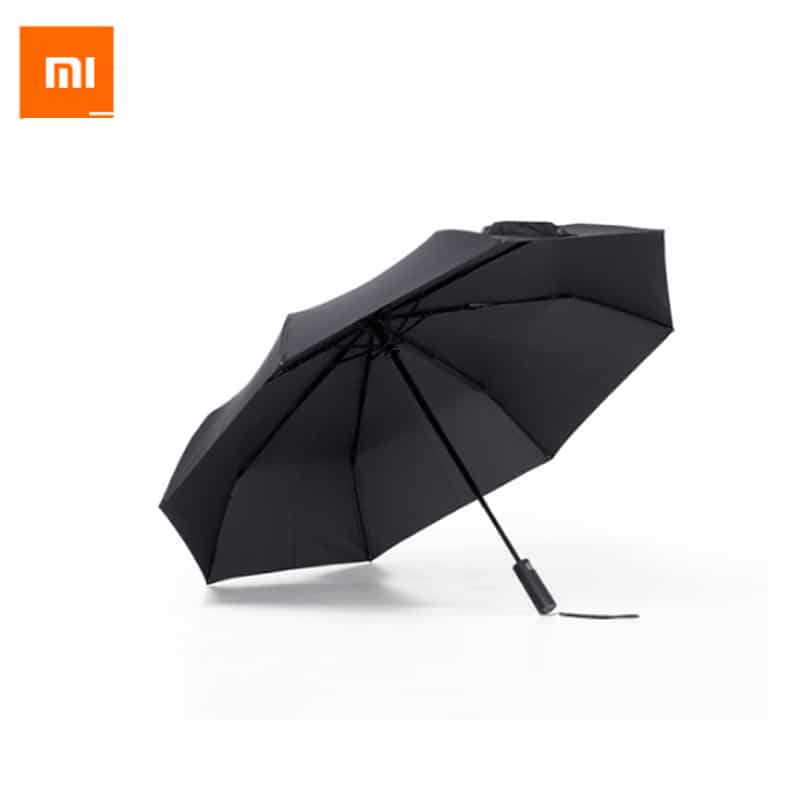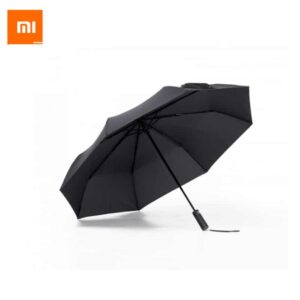 59. Xiaomi LF: Relieve body tensions and relax
Did you know that Xiaomi has a line of electro-massage products? The most famous is this electro-stimulator that will alleviate your muscular pains, helping to reduce stress, fatigue, muscular inflammations… Its design is ideal to take anywhere and has 10 degrees of intensity and 5 massage modes. It promises to relax in 15 minutes and its stickers (replaceable) last about 50 uses. You can find all the products in Xiaomi's LF range in this search.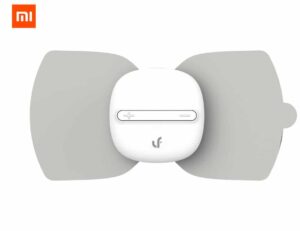 60. Xiaomi Viomi: stainless steel thermos
If you like to take your own bottle everywhere, you know how difficult it is to find a good thermos that closes tightly and keeps the temperature of your drink properly. Then you can stop looking: this Xiaomi thermos is made of 304 stainless steel, maintains the temperature for a long time and is very cheap: just over 20 euros here.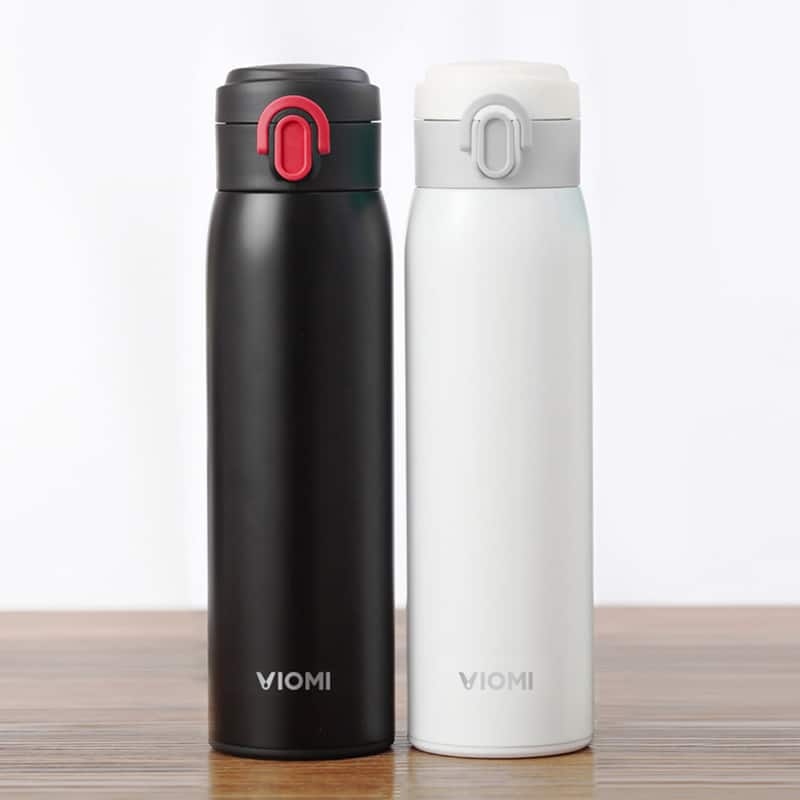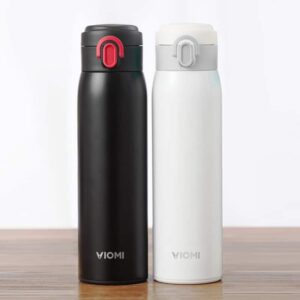 61. Feather jacket: Xiaomi keeps you warm and fashionable
This jacket is not Xiaomi's first foray into the fashion world: its collaboration with the famous Chinese brand of Li-Ning sneakers was very successful. That's why we're not surprised that they've brought out clothes like this warm, lightweight feathered jacket with a waterproof finish. The only problem is that it can only be found in this link, and at the moment they hardly have any sizes.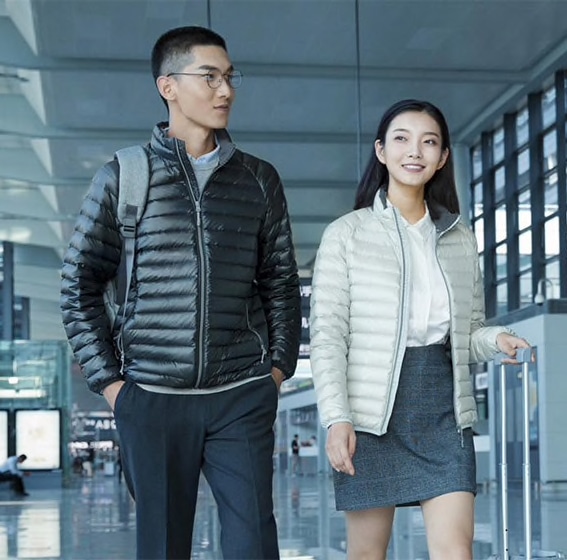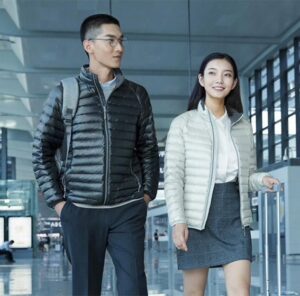 62. Xiaomi Mitu Robot
If you're a fan of lego or robotic toys, you will like the Mitu robot from the Xiaomi brand. It's a very entertaining gadget, not only because of the hours we'll need to assemble it (the kits have almost 1000 pieces), but also because we'll be able to control their movements remotely through an app that we'll install on our smartphone. You can find it here from 80 euros.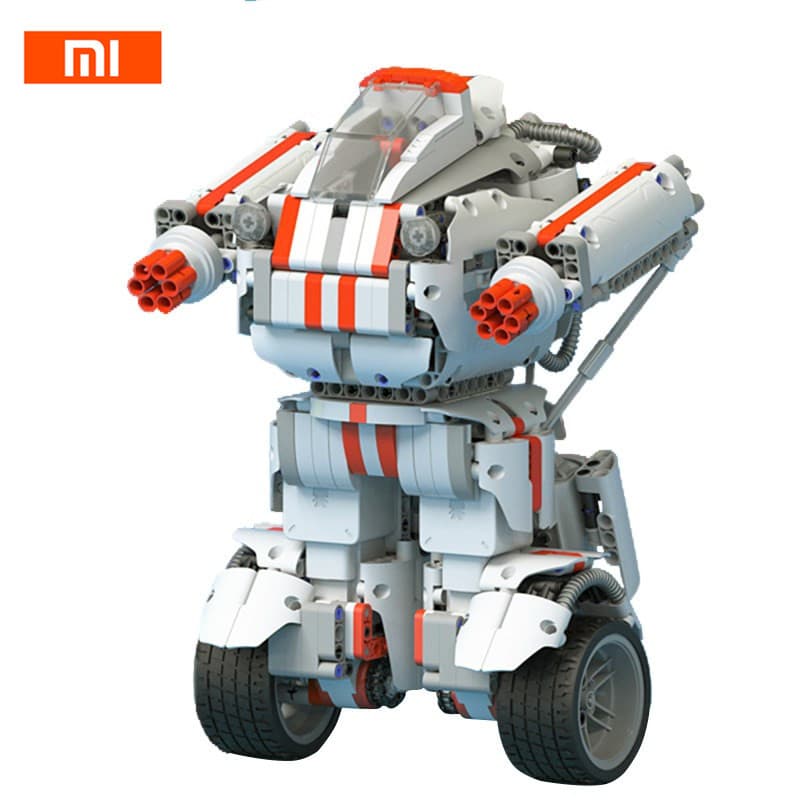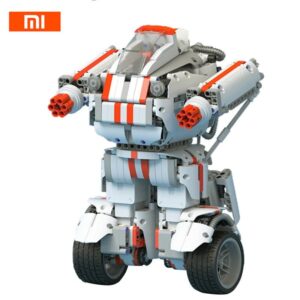 63. Xiaomi's Pet: for fans of the brand
Although Xiaomi's best known feature is the "MI" logo, they also has a pet: a rabbit wearing a Russian cap with a five-pointed star. Although he doesn't have many sales on AliExpress, in his home country he has achieved record sales thanks to the company's great fame. It can be found here for just over 10 euros.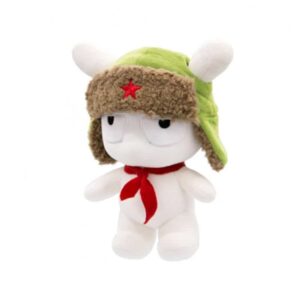 64. Xiaomi Roidmi: glasses for electronic screens
To finish we are showing you a very interesting product for times in which we are surrounded by screens: a pair of protection glasses against the blue-ray waves emitted by the screens. These waves are very damaging to the eyes: they not only promote tired eyesight and worsen vision problems, they also alter our sleep. With these lenses we can protect ourselves from 35% of the blue light emitted and 99.9% of UV rays. In this search you can find different colors and finishes from 30 euros.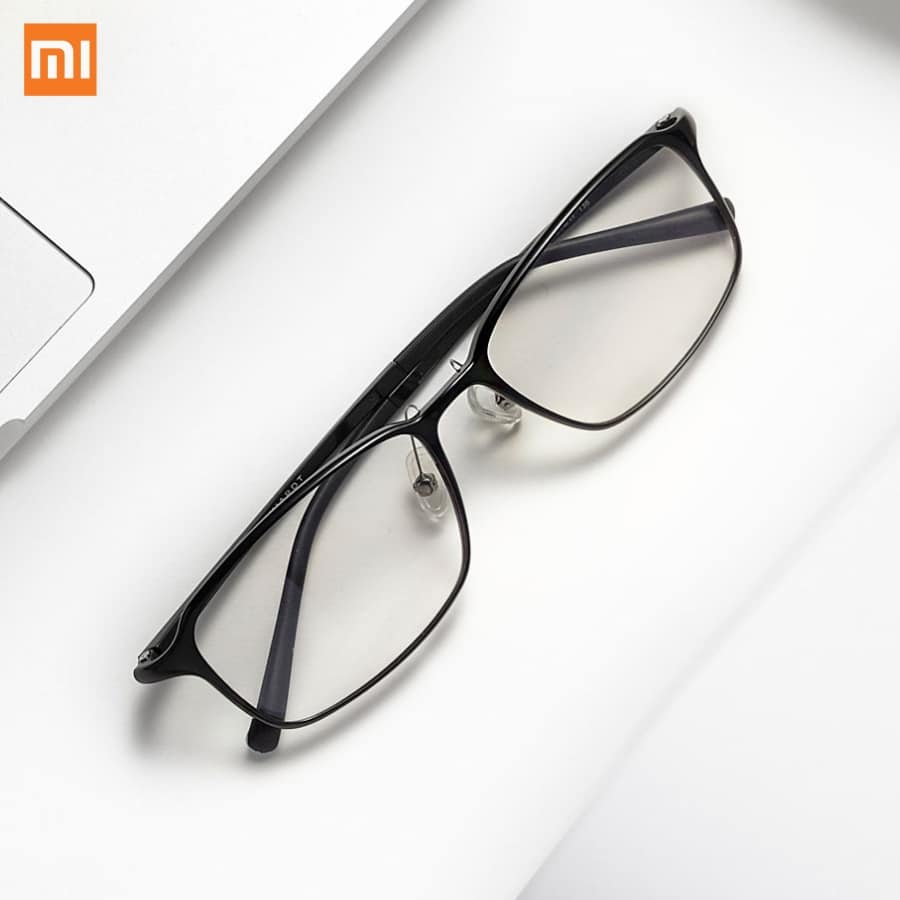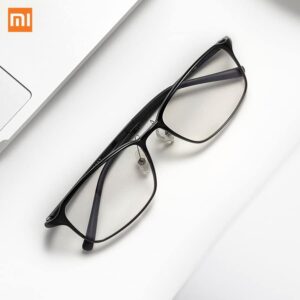 We will try to add new Xiaomi products as they come out. Have you missed any? Tell us what you think in the comments section. We'd love to hear from you!