There is no doubt that Xiaomi has grown exponentially over the years, thus becoming one of the leading technology brands of the moment.
This is not only thanks to its cell phones. Everything that Xiaomi manufactures far exceeds the expectations of an increasingly demanding market: devices for home automation, beauty and health products, sports accessories…
That's why today we're going to analyze the 50 best products from Xiaomi and its sub-brands, so you can see for yourself that Xiaomi is much more than a smartphone manufacturer.
Top 50 Xiaomi products
1. Wireless headphones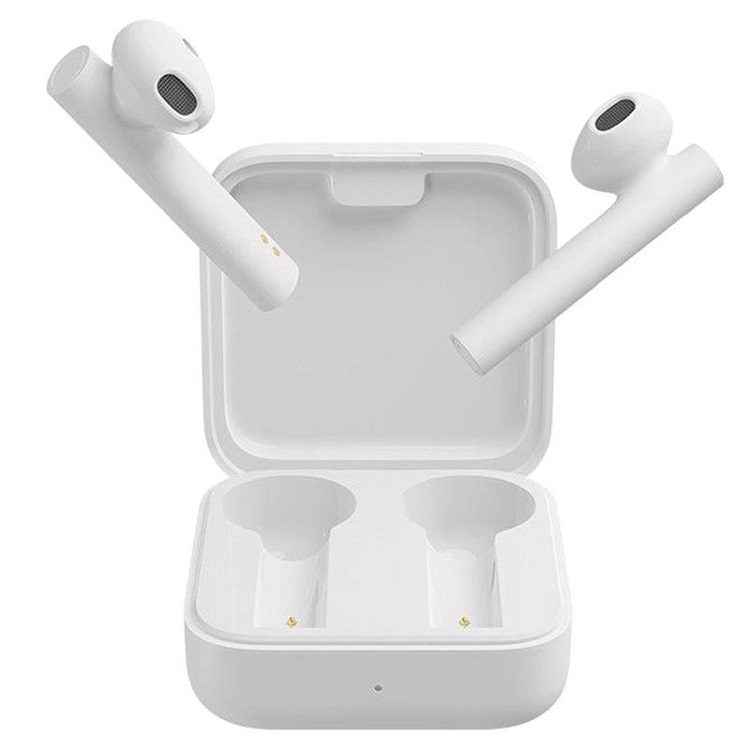 Xiaomi has several models of wireless headphones with a design very similar to Apple Airpods, but much cheaper.
The latest models offer four hours of autonomy (ten using the charging case): they have good bass, a microphone for talking on the phone and noise cancellation.
2. Electric scooter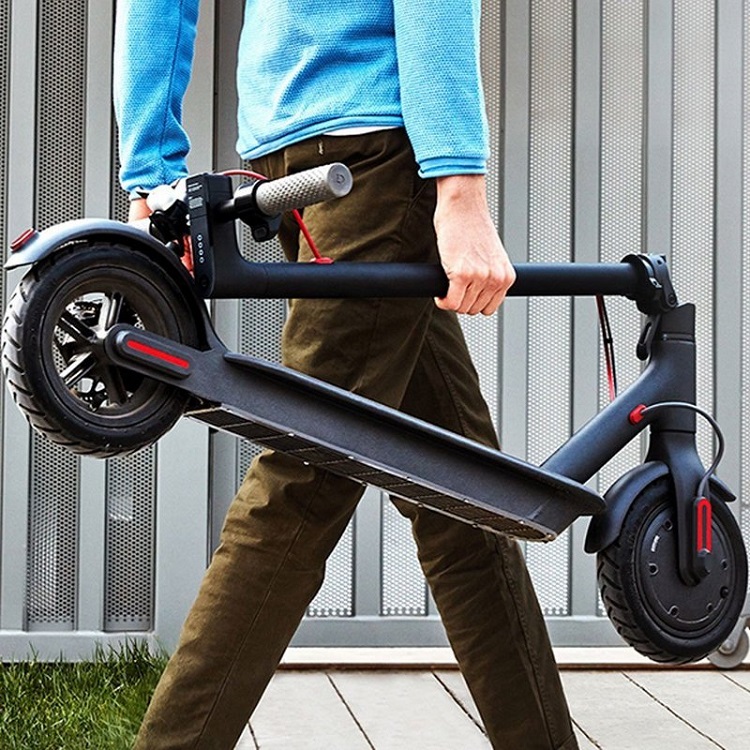 Xiaomi's electric scooters have been a hit in recent years: they have a good autonomy, three speed modes (pedestrian, standard and sport) and easy folding, so you can take it anywhere in the most practical way.
There are several models with different features: the latest is able to reach a range of 45 km, with features that further improve your safety and connection to the Xiaomi Mi Home app, to lock and unlock the scooter, obtain driving data…
A perfect way to save money and help the environment by leaving your car aside.
3. Smartwatches and Smartbands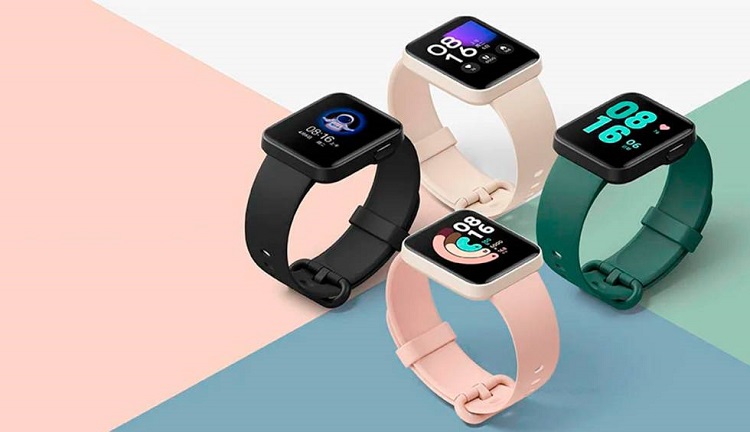 Xiaomi has four different ranges and brands of smartwatches: Mi Band, Amazfit, Mi Watch and Realme Watch.
You've probably already heard of them, as their low prices and great features have made them real bestsellers.
If you haven't tried how a smartwatch works yet, you can start by using the cheapest version, the Mi Band.
4. Smart TV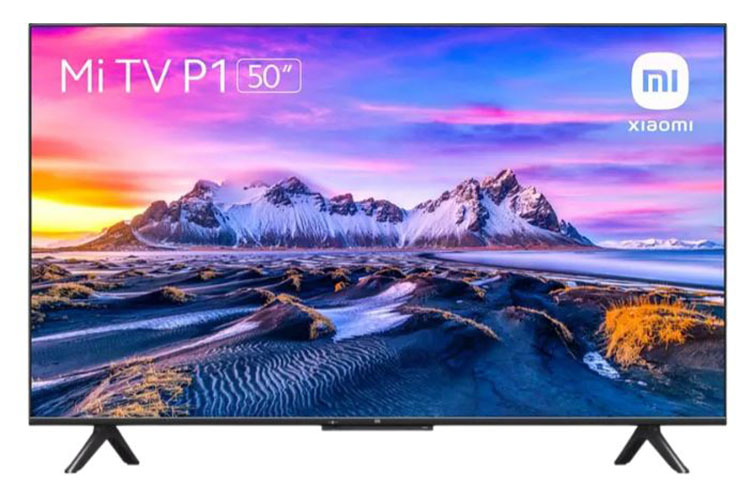 Xiaomi Smart TVs deliver as promised: high-end TVs at much lower prices than its main competitors (Samsung and LG).
They have HD pictures and native Netflix and Amazon Prime integration, which will guarantee you access to quality content.
You will be able to activate the voice control using Google Assistant and the Chromecast will allow you to project the screen of your mobile or tablet on the TV.
5. Soundbar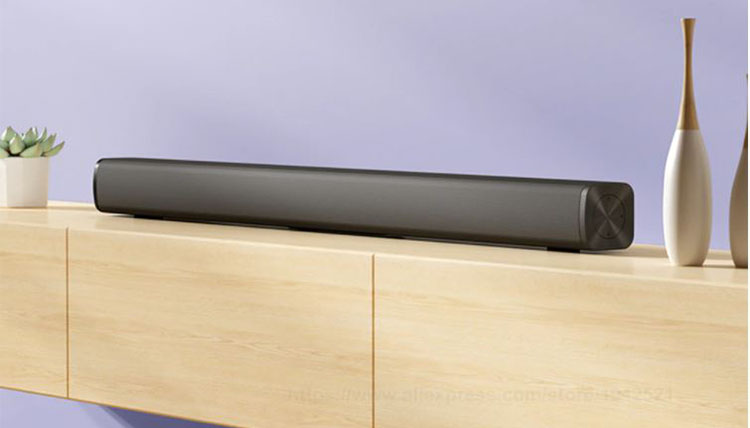 With the Xiaomi and Redmi TV sound bar, it will seem like you have a home theater: surround sound, simple and elegant design, Bluetooth connection and hooks to hang it on the wall.
6. Portable loudspeaker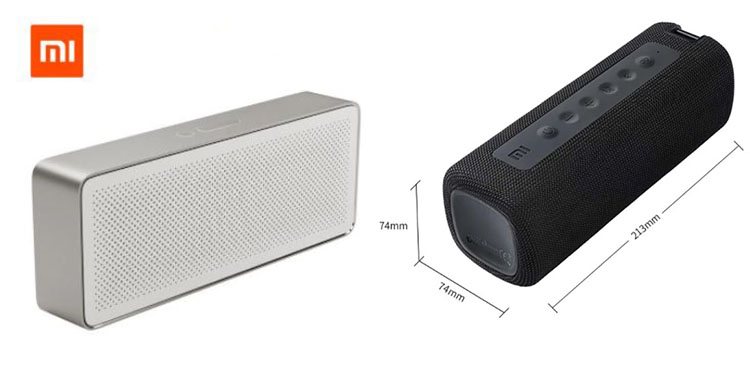 Xiaomi has several models of portable speakers with different sizes, designs, autonomy… But they all have something in common: sound quality.
And their prices are considerably cheaper than those of its competitors.
7. WiFi amplifier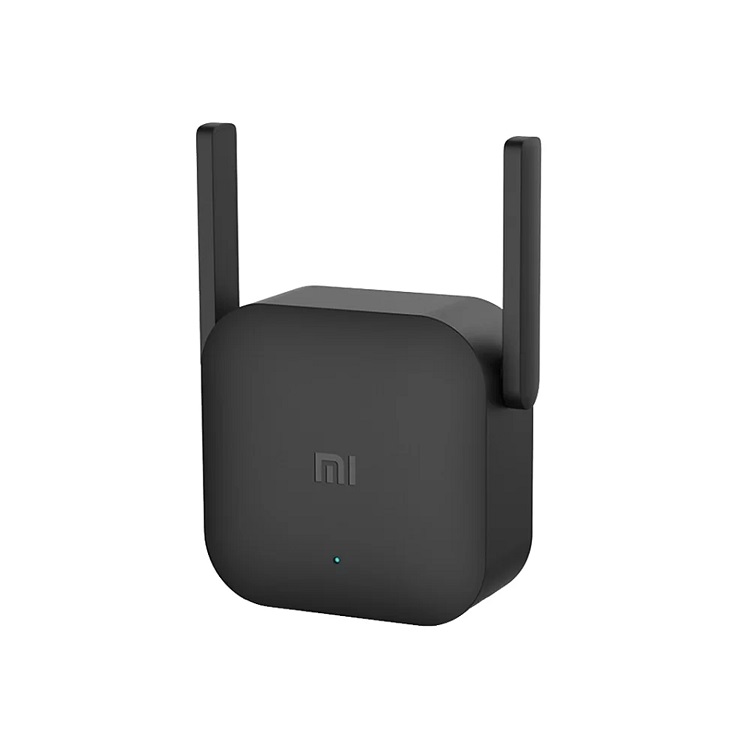 If you have trouble getting internet to all the rooms in your home, the Xiaomi WiFi repeater is what you need.
It allows a signal transfer of up to 300 Mbps, and its new model includes improved connection stability and a longer range (it covers between 80 and 150 m2).
Like most Xiaomi devices, you can link it to the Mi Home app.
8. TV Stick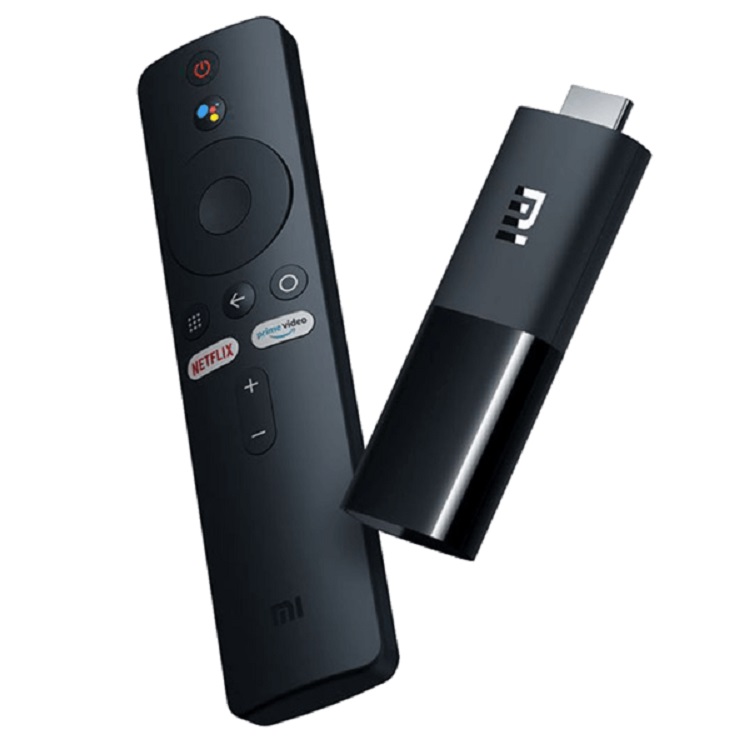 With the Xiaomi TV Stick you can turn your normal FHD TV into a Smart TV, to enjoy the content of your favorite streaming platform: Netflix, Youtube, Twitch, HBO, Prime Video…
In addition, new models include a voice remote from which you can control your TV and soundbar through Google Assistant.
Buyer reviews are very good and you don't have to worry about installation, as linking it to your TV is very simple.
9. TV Box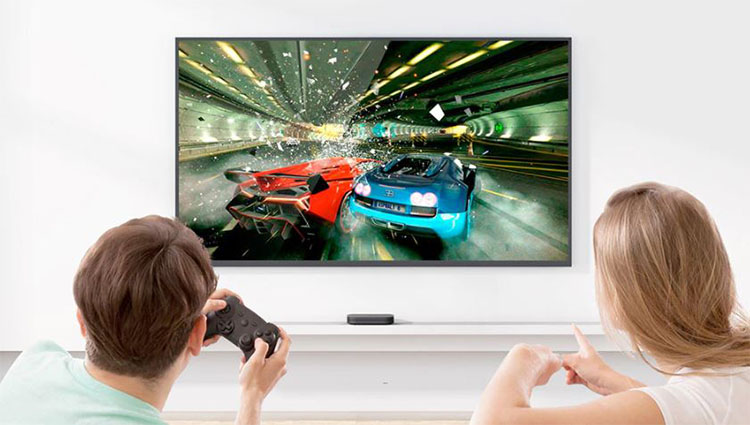 With the famous Xiaomi TV Box, in addition to turning your TV into a Smart TV to play streaming content, you can also play games.
The Xiaomi TV Box uses Android TV, an operating system based on Android, but with an interface adapted to the TV.
Android TV has many applications and games that you can download and use on your TV.
10. Mini projector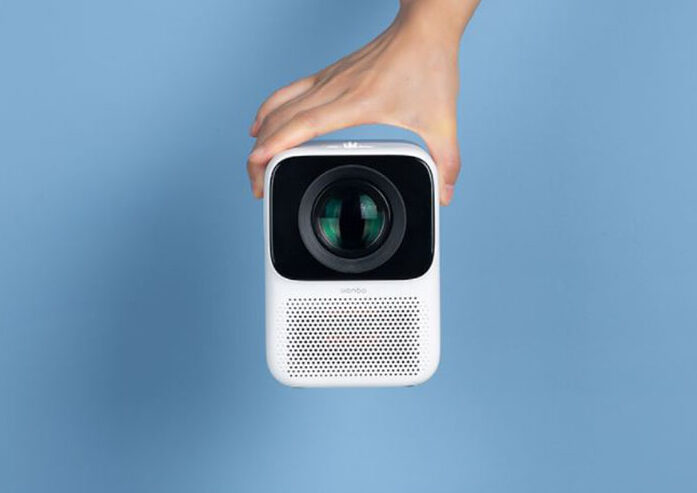 These mini portable projectors are manufactured by Wanbo, a sub-brand of Xiaomi that combines quality and good price.
The latest generation are increasingly compact, with a light source of 150 ANSI lumens and a resolution of 1080 pixels. It can project on 40″ to 120″ screens from a distance of 1.5-3m.
This device is very easy to transport thanks to its size, but keep in mind that every time you move it you will have to adjust the image manually.
11. Intelligent control center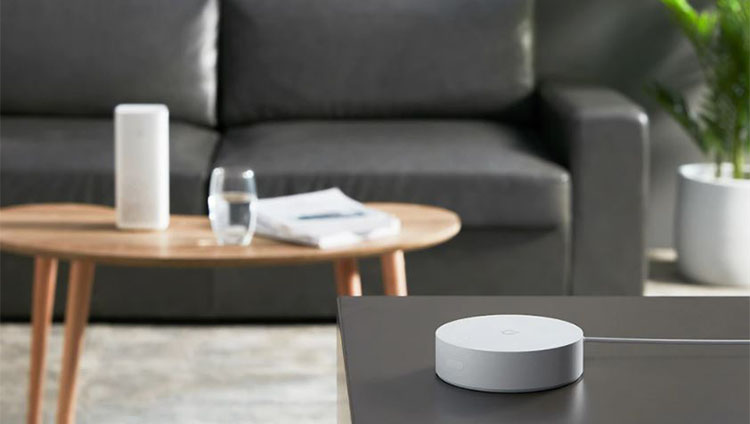 The Mi Smart Hub is a device that serves as a bridge between all Xiaomi home automation elements: light bulbs, sensors, buttons, plugs…. With it we will control the rest of the devices.
It has three connection modes: via WiFi, Zigbee and Bluetooth, and it is compatible with many devices, such as all Ikea light bulbs, door sensors, windows, the entire Apple home automation ecosystem…
12. Smart downlight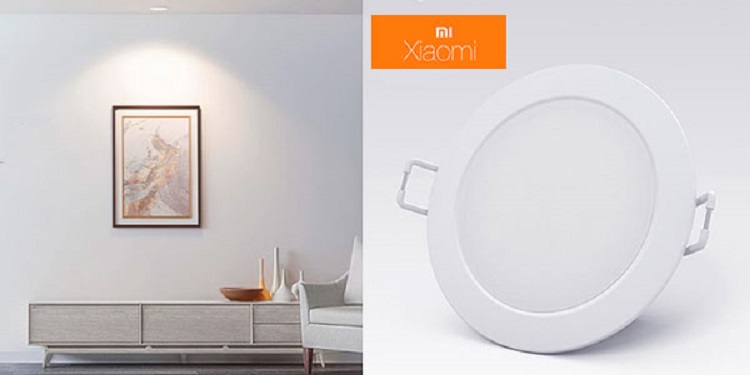 If your dream is to have your home domotized, you can start with Mijia downlights: through the Mi Home app you can regulate the intensity of the light, change it from cold to warm and program it to turn on at the time you want.
Plus, the price is the same as any downlight without all these features.
13. Night light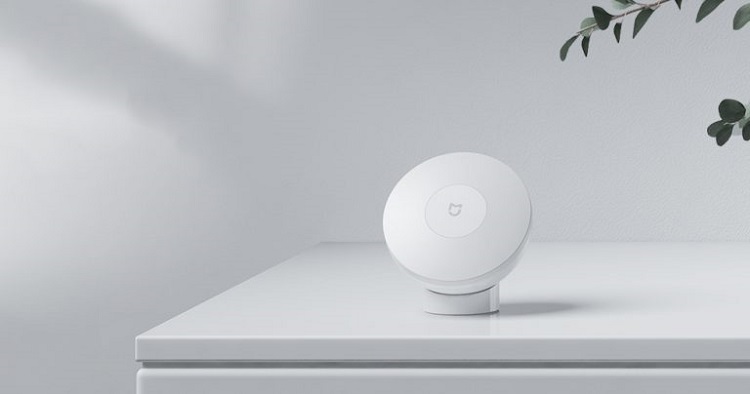 This night light, which you can control from your smartphone, will allow you to create a cozy atmosphere in your home, with a very dim light that is only activated at night.
There are models that run on batteries and others that go with a plug. You can program it to be on all night or only when its sensor detects movement. It includes a base on which it can be rotated.
14. Smart switch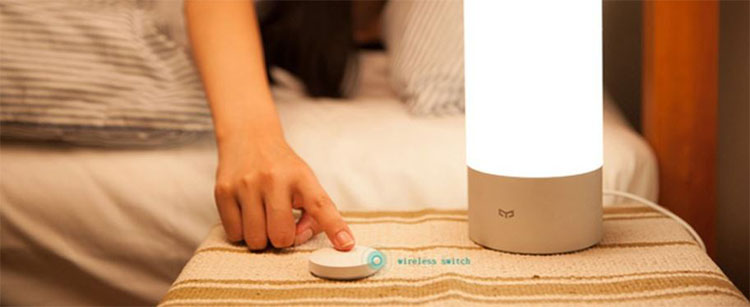 Xiaomi has smart switches marketed under its own brand and under its Aqara sub-brand. The latter are compatible with Apple HomeKit.
These switches are essential when it comes to home automation: they allow us to replace switched switches and we can add extra switches to a room, controlling them from our app.
15. Smart plug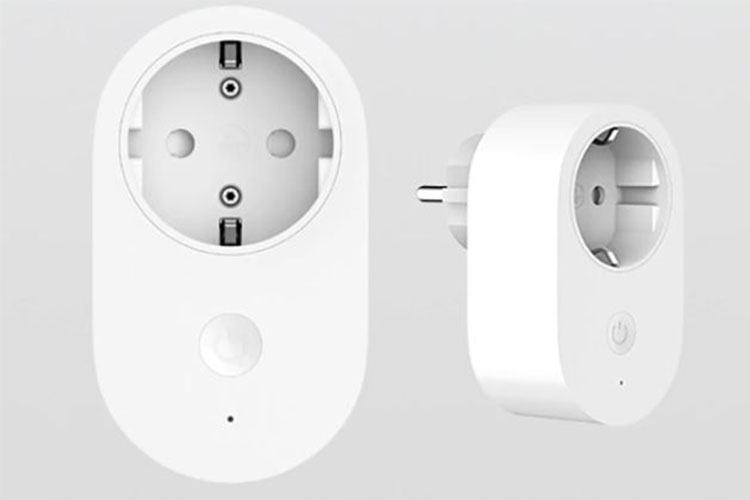 Another must-have for home automation: with this smart plug you can automatically turn on or off (also manually) the devices that are connected to it.
They are controlled from the Mi Home app.
16. Smart power strip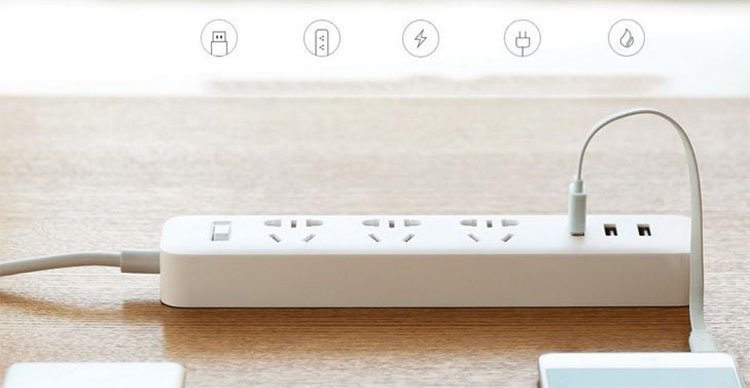 Xiaomi power strips are compatible with plugs in all countries, and also allow fast charging of your devices through their USB sockets.
In short: the ultimate power strip.
17. Temperature and humidity sensor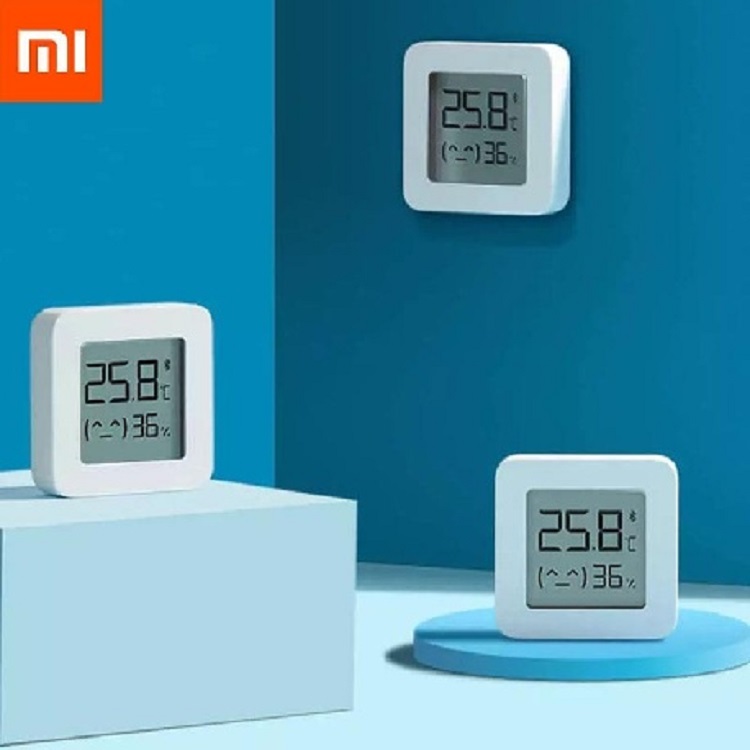 This thermometer is quite simple, but that does not detract from the fact that it is very useful in your daily life to let you know the temperature and humidity of your home.
The design is a bit reminiscent of an LCD alarm clock, don't you think?
18. Security camera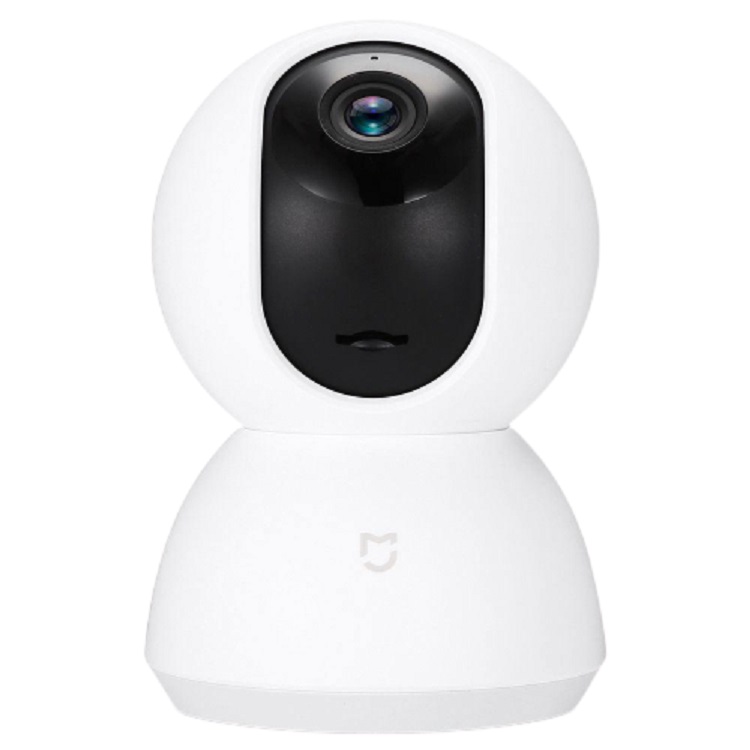 These 360º security cameras have night vision, HD recording and are managed from Xiaomi's Mi Home app.
They have increasingly better detection of people, which prevents false alarms, plus a microphone through which you can speak in both directions.
19. LCD touchscreen whiteboard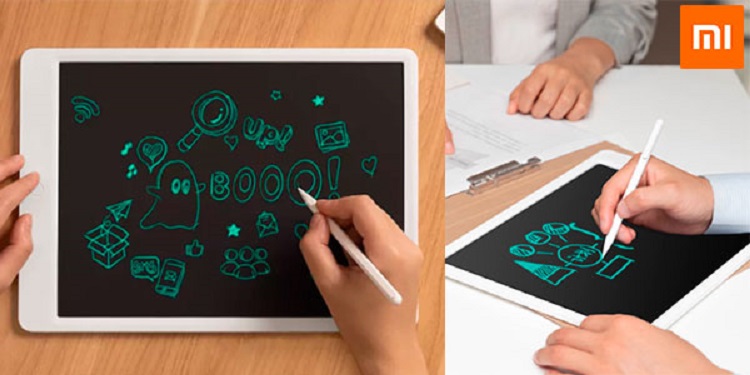 This Xiaomi digital whiteboard is a great success: with it you can save paper at work or simply make it awaken the creativity of your children (or yours).
The most important thing is that its screen is not harmful to the eye. It comes with a pencil for drawing and, although it works with a button battery, it has very low power consumption, since with daily use it can reach a year of autonomy.
20. Mini electric screwdriver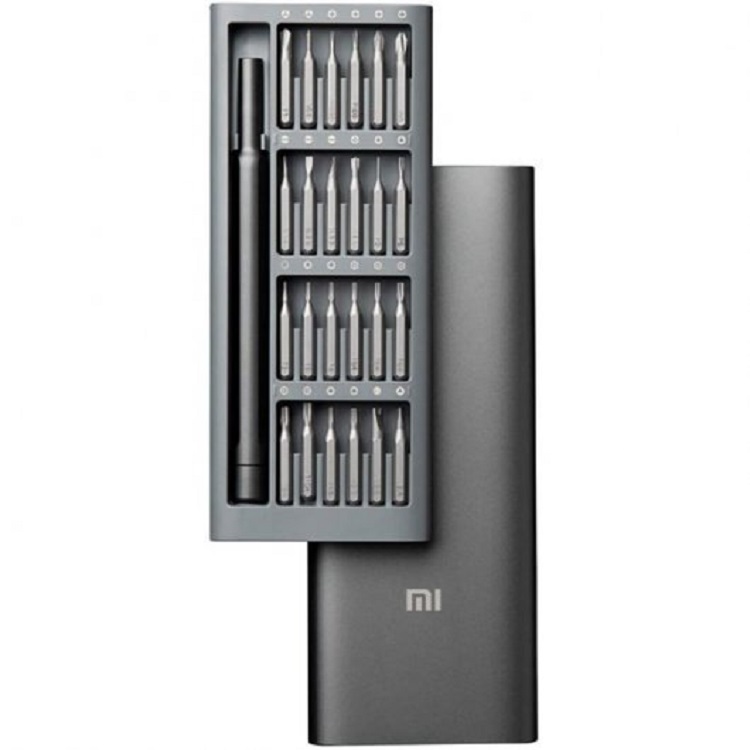 Have you ever seen such a great design for an electric screwdriver?
Its compact size, similar to that of a ballpoint pen, allows you to carry it comfortably at all times.
It is battery operated and includes an elegant case and 24 interchangeable tips, for precision work on mobiles, tablets, laptops, cameras, toys, glasses, watches…
21. Mini compressor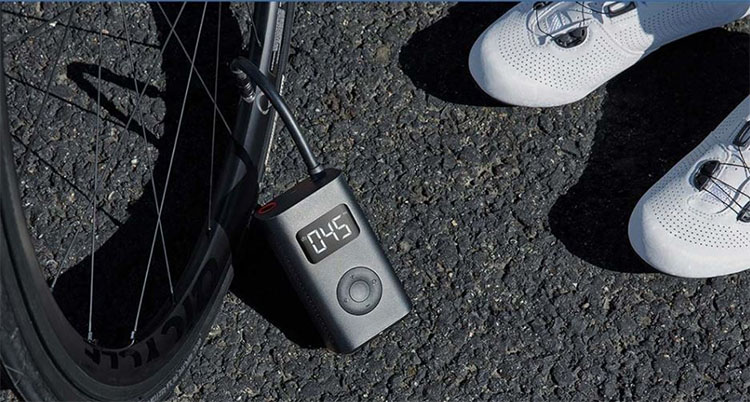 If you are one of those who go with your bike or electric scooter everywhere, this inflator can get you out of many troubles: it is a portable mini compressor, with micro USB charging port, digital display to detect the tire pressure and built-in LED light.
Despite its size, it is also capable of inflating motorcycle or car tires.
22. Robot vacuum cleaner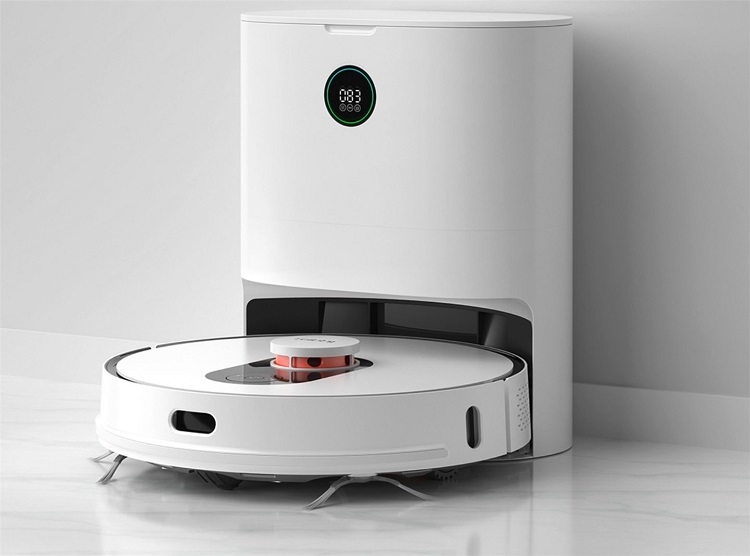 Another of Xiaomi's star products are its robot vacuum cleaners.
The latest models incorporate a station to automatically empty the dirt and also a water tank to mop and make a more complete cleaning of your home.
Of course, you can connect it with the Mi Home application to schedule cleaning, map your home and not leave any corners unreviewed.
The quality of these devices is excellent and its features are at the same level as the legendary Roomba, and of course with a much cheaper price.
23. Broom vacuum cleaner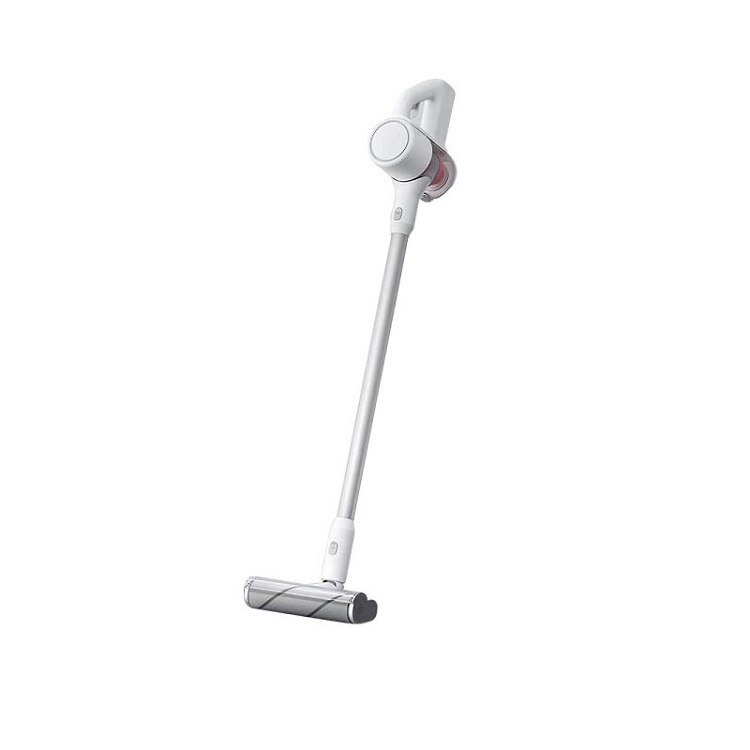 Xiaomi manufactures broom vacuum cleaners under its main brand and under the Dreame sub-brand.
Perhaps Xiaomi's broom vacuum cleaners are not as well known as its robot vacuum cleaners, but they are also a very convenient option to have at home, since they work with battery and without the need for a bag.
The latest models have significantly increased their suction power and battery life.
You can now get rid of your old corded vacuum cleaner.
24. Mini portable vacuum cleaner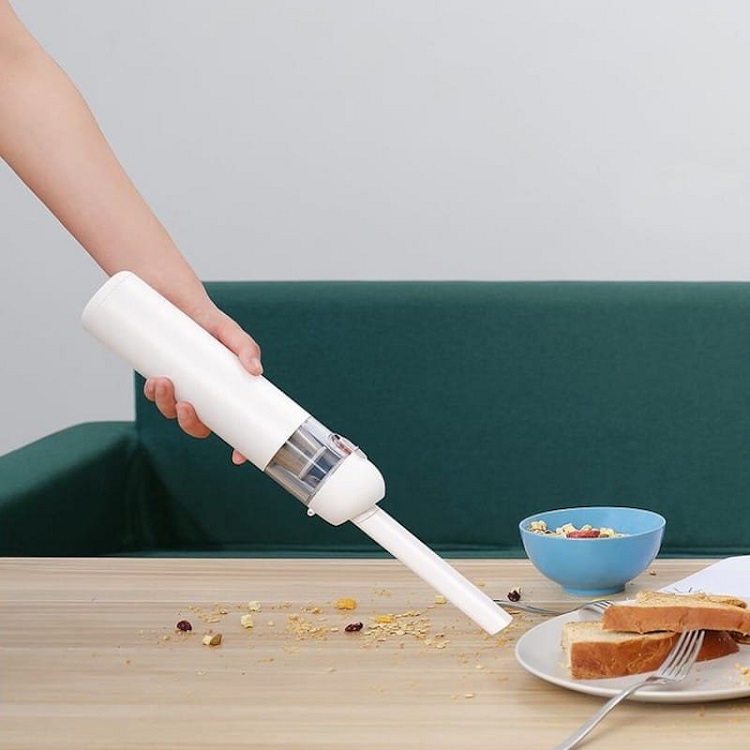 Xiaomi's portable mini vacuum cleaner has a battery with an autonomy of 40 minutes and its compact and elegant design integrates perfectly into the decor of your home.
It has a very high suction power for its small size and also its motor is quite quiet.
The only drawback we see is that the tank is somewhat small (100 ml), so you will have to empty it frequently.
It is very useful to carry it in the car and be able to clean the dirt at any time.
25. Dust mite eliminator brush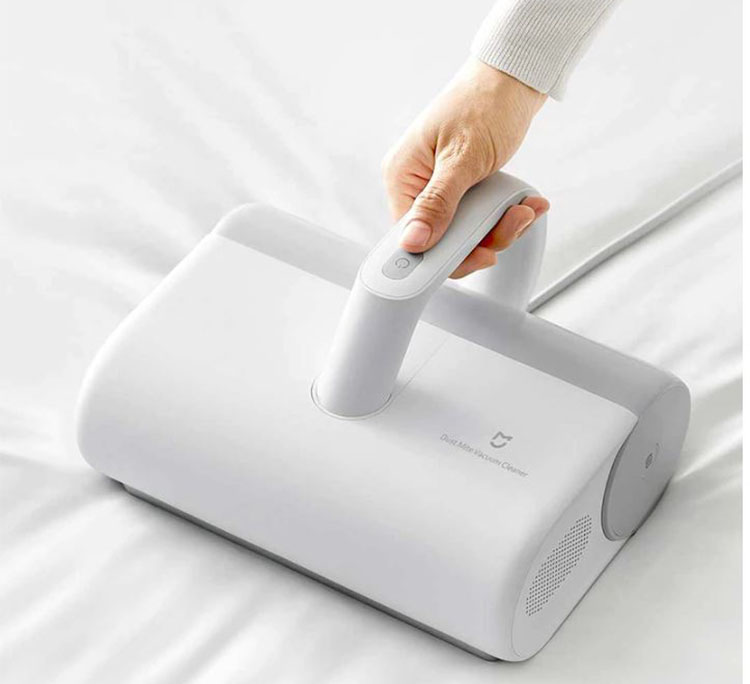 This Mijia brush vacuums dust mites, dust and hair on soft surfaces such as beds, sofas, stuffed animals, chairs…
It sterilizes surfaces to 99%, eliminates mites by 90% (sucks mites and their excrements) and includes a washable HEPA filter.
It is highly recommended for people with allergies, respiratory problems, homes with children or simply if you want to deep clean surfaces that are difficult to wash such as sofas, mattresses or chairs.
26. Window cleaning robot
This great tool from Xiaomi is marketed under its sub-brand Hutt and is able to adhere to any window under a powerful suction motor.
Its intelligent water spray cleaning, adapts according to the dirt on the glass without scratching it and reaches every corner, no matter how big the window is.
It is very interesting if you have very large windows, glass railings or sliding windows that are difficult to clean. Otherwise, you may be too lazy to take it out every time you clean.
In addition, its price is not as economical as other items on this list.
27. Intelligent air fryer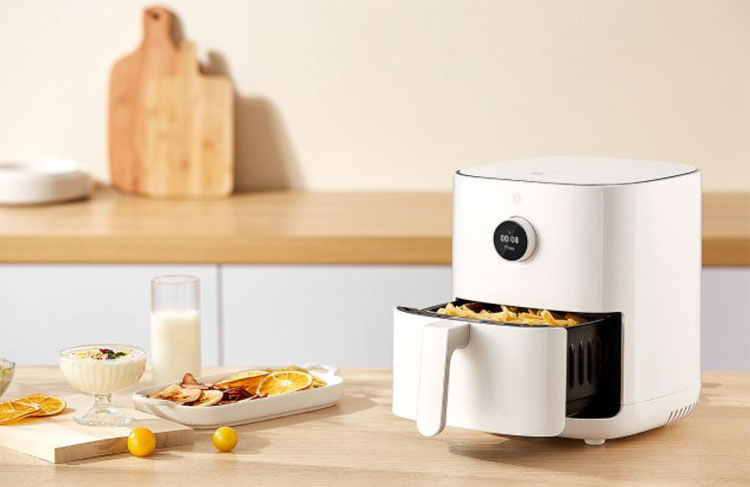 Xiaomi air fryers are not like the others: like most Xiaomi devices, you can connect them to the Mi Home app to control them remotely from your mobile.
With them you can not only fry food in a healthy way (without oil): by adjusting the temperature, you can also defrost food and schedule a meal up to 24h in advance.
They are very practical if you want to have your food ready when you get home.
It also has integration with Google Assistant and Alexa, so you can control it with your voice.
28. Water kettle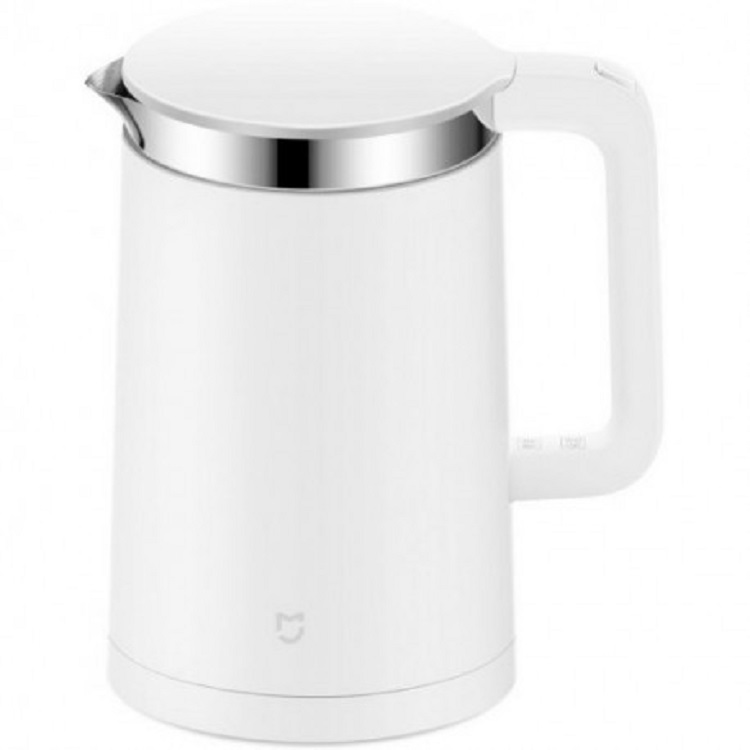 The Xiaomi kettle will not only allow you to boil water for your infusions in record time (five minutes), it is also very practical to speed up the process of cooking food, add water quickly without breaking the kettle…
With all this you can save energy and time in the kitchen, with a very minimalist design that fits perfectly in all styles.
29. Portable thermos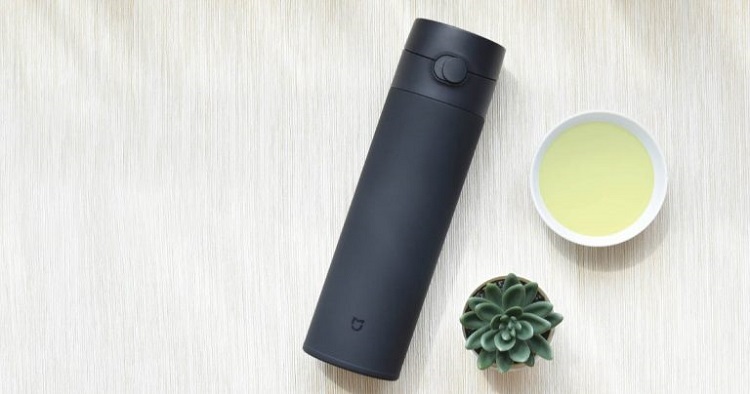 Xiaomi's portable thermos, with a capacity of almost half a liter, allows you to maintain the temperature of your drinks. It also incorporates an LCD screen to keep track of the temperature at all times.
It has six hours of thermal insulation, with stainless steel coating and light weight of 230 grams.
It's great to carry to work or in your bag all day long.
30. Electric bottle opener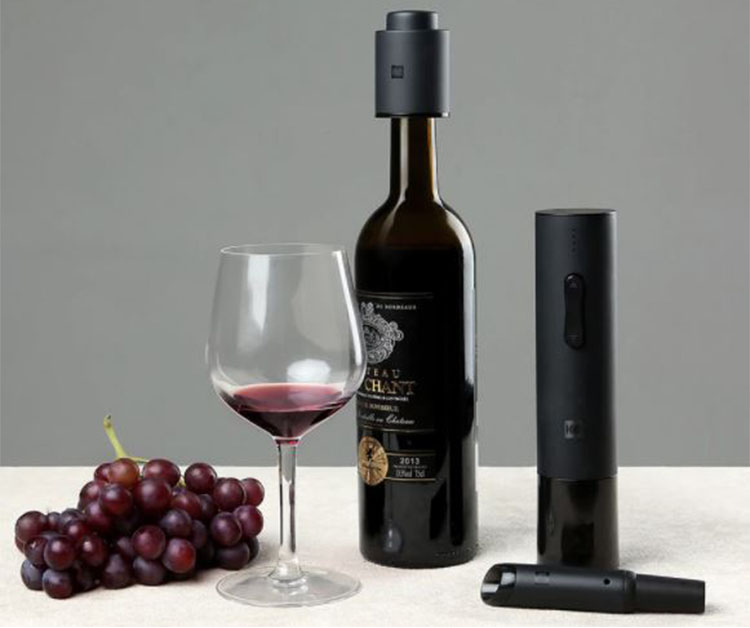 The Huohuo sub-brand bottle opener will make you look like a king in your events.
With it you can cut the aluminum of the wine bottles and open them without any effort in a few seconds. It has a battery life of up to 70 bottles, which we assume will take you a long time to use up.
It also includes a stopper to keep the organoleptic characteristics of the wine intact for 7 days.
31. Air humidifiers and aromatherapy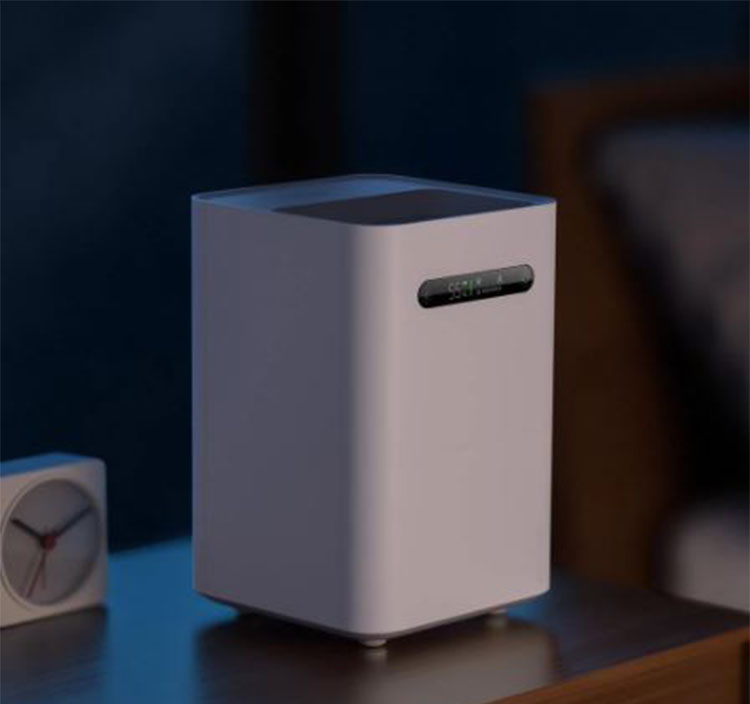 Xiaomi Mijia has several models of humidifiers with a larger or smaller tank according to your needs.
Among its functions: increases humidity evenly, relieves dry mucous membranes, antibacterial, improves symptoms of allergic and asthmatic people and you can add essential oils for aromatherapy.
You can connect it to the Xiaomi Mi Home app for convenient programming.
32. Portable steam irons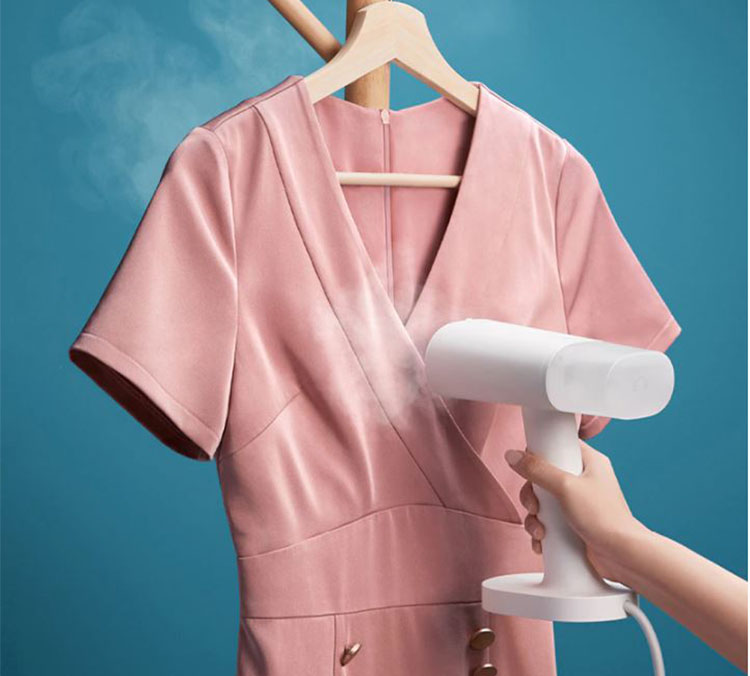 With the Mijia Xiaomi steam iron you can remove stubborn wrinkles, odors and disinfect your clothes (removes 99.9% of mites) without damaging them.
Because of its compact design, it is ideal to take it as a travel iron.
In addition to vertical ironing on a hanger, it also allows horizontal ironing, like a conventional iron.
33. Electric soap dispenser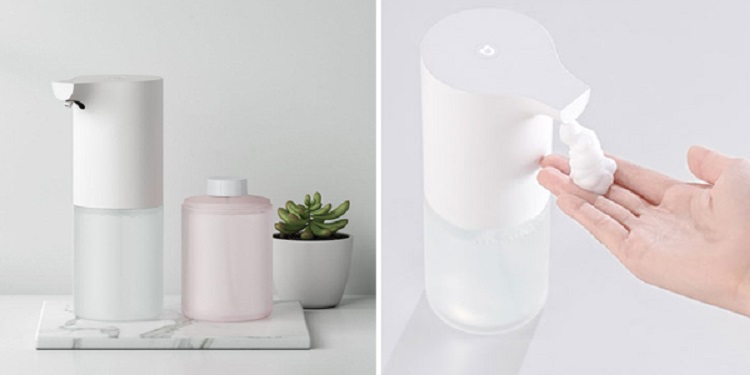 This automatic soap dispenser dispenses soap in the form of foam, so it lasts much longer.
It is necessary to fill 1/4 of the tank with liquid soap and the rest with water. In addition, by not having contact with the dispenser, you ensure greater hygiene.
There are several models, one with LCD display, room temperature indicator and battery and another more minimalist model without display and with batteries.
The battery consumption is very low and lasts about nine months whatever the power supply is, so you do not have to worry about changing them continuously.
34. Smart scale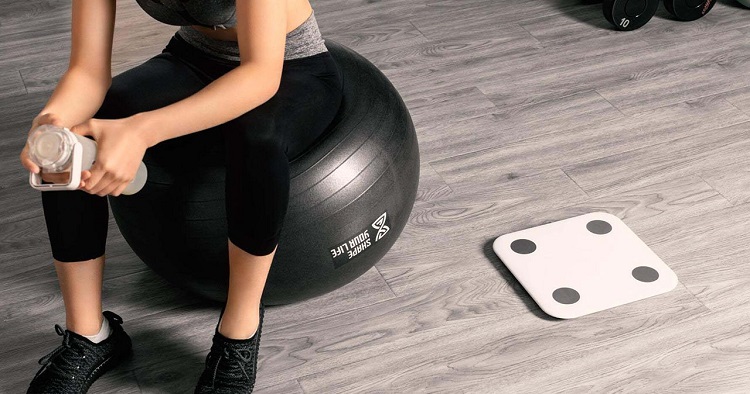 The Mijia smart scale allows you to monitor all the data related to your body weight: BMI, muscle mass, bone mass, body fat, visceral fat, basal metabolism…
You can do all this through Xiaomi's Mi Home app.
It works with four AAA batteries and consumes very little power. It has a battery life of up to eight months.
35. Ionic hair dryers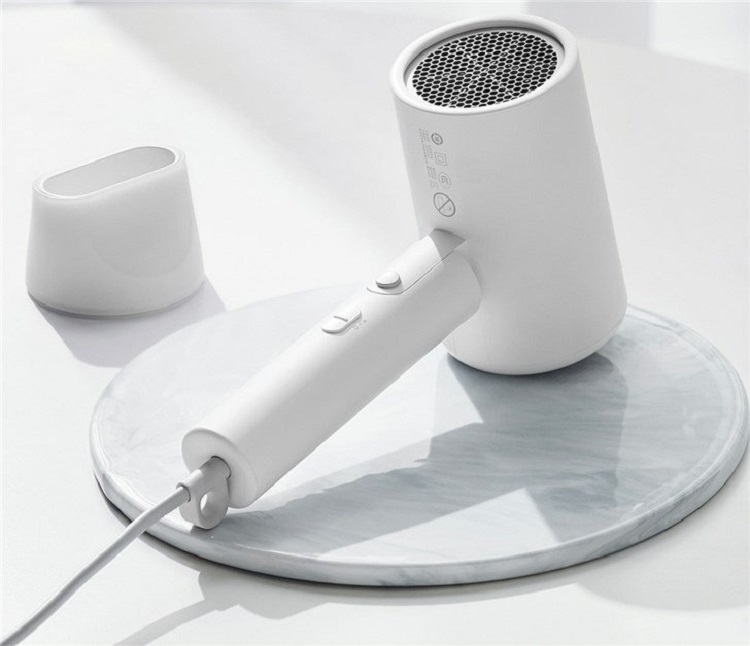 The Xiaomi hair dryer reminds us of the iconic Dyson hair dryer in its design. In addition, the older Xiaomi model and the Dyson model have the same power, 1600W.
The new model includes a higher drying power (1800W), although the features are very similar: ion technology that dries the hair while not damaging it, unlike conventional dryers.
The negative point is that it does not include a diffuser for curly hair, only a straightening nozzle. And it can't be purchased separately either.
In the Mijia line of Xiaomi there is also a high-end dryer model, with a design very similar to the previous one, but with a much higher price and with features very similar to the Dyson.
The Mijia does include a diffuser for curly hair.
36. Hair clippers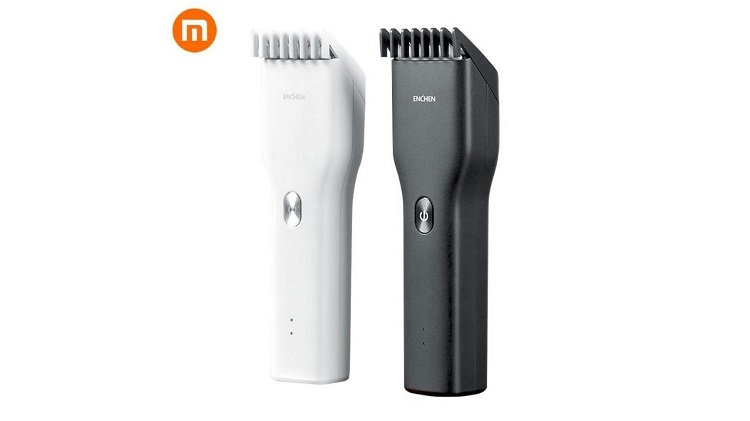 Xiaomi's Mijia hair clippers are basic but functional: they have ceramic blades, six positions, support wet and dry cutting, and their lithium battery lasts up to three months.
If you need one, this one has very good reviews among buyers.
37. Nose and ear hair trimmers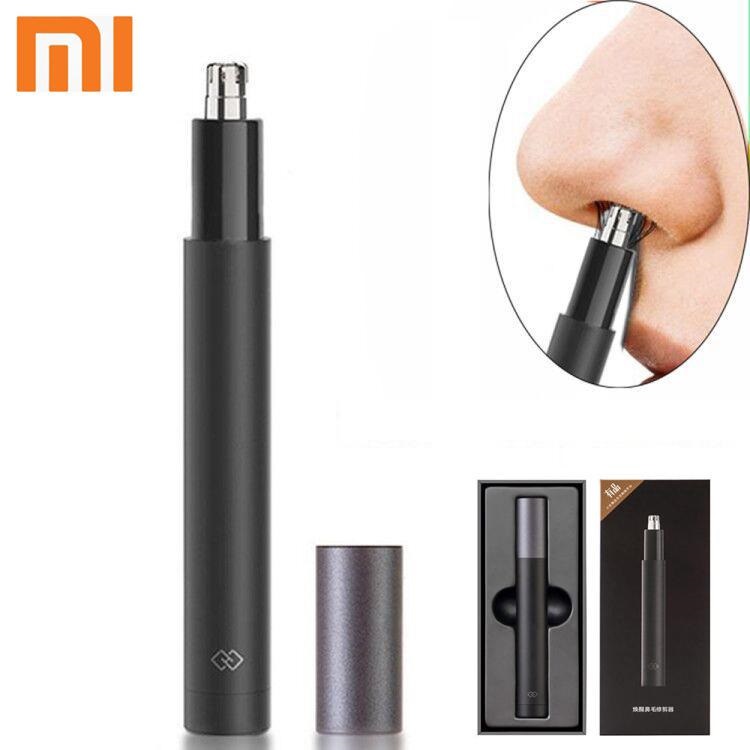 This mini hair trimmer from Xiaomi's Mijia sub-brand is handy and easy to carry, as it is the size of a pen and runs on one AAA battery.
It's waterproof, so you can use it while showering, and it also has a single cutting direction to prevent hair pulling.
Just don't get your hopes up if you have very hard hair, as it doesn't have much cutting power.
38. Electric shaver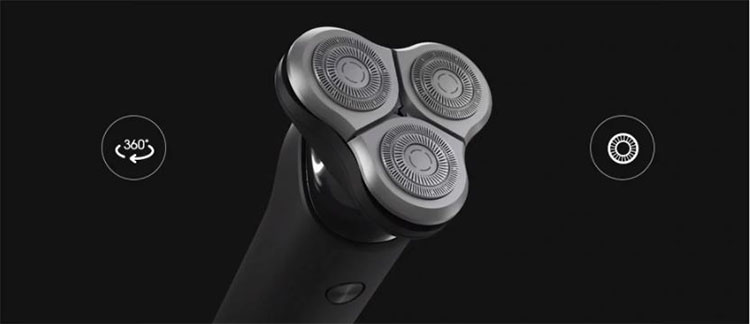 As of today, Xiaomi has two models of shaver, the Mi (more economical) and its newest model manufactured by Mijia.
The Mijia model features zirconium ceramic blades and a high-end brushless motor.
The hardness of its blades is double that of conventional blades, giving it a durability of 19 years of life with a daily use of two minutes.
Like Xiaomi's older model, it has an innovative 360° floating technology, with a single cutting direction that reaches all corners.
39. Electric toothbrushes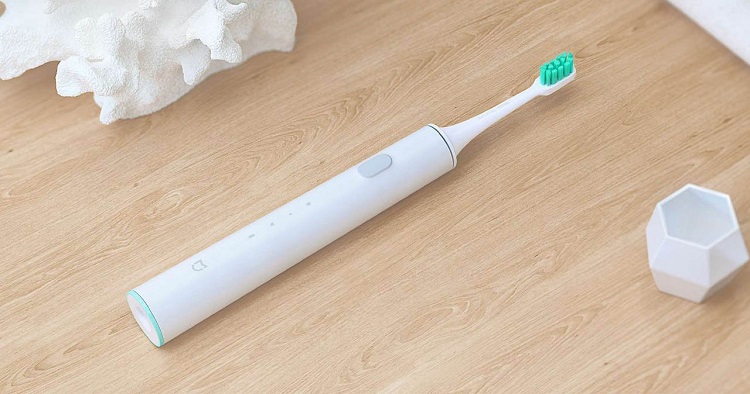 The latest model of Xiaomi's Mijia toothbrush includes a smart brushing: with the Mi Home app you can check if you are brushing your teeth correctly or if you are exerting too much or too little pressure when doing so, something very important to avoid damaging your gums and maintain the health of your teeth.
One of the aspects that impressed us the most is the battery life: one charge lasts up to 18 days and, in addition, you can check the battery status through the app.
40. Dental irrigators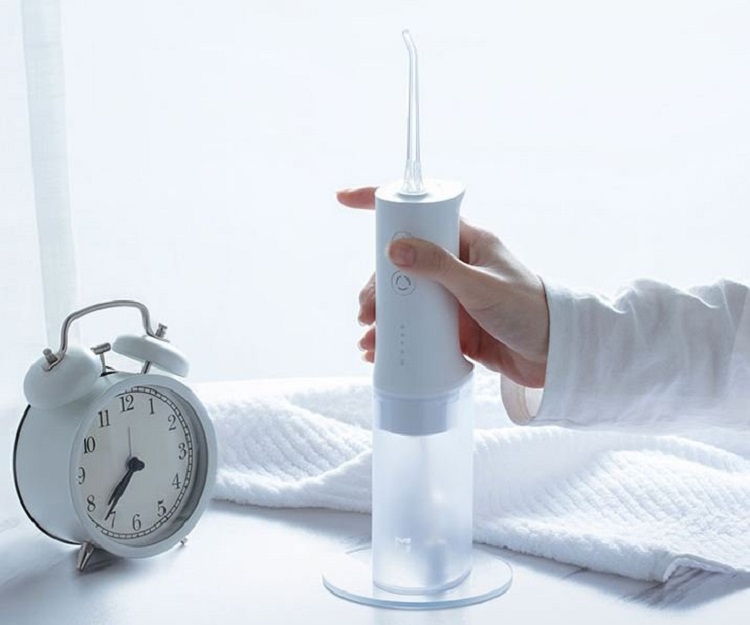 Xiaomi's dental irrigator is portable, battery operated and includes four interchangeable nozzles: standard, for tongue cleaning, brush and thinner for gingivitis.
This item, along with the electric toothbrush, form the perfect tandem for maintaining good dental hygiene, especially if you are prone to cavities or wear braces.
41. Manicure set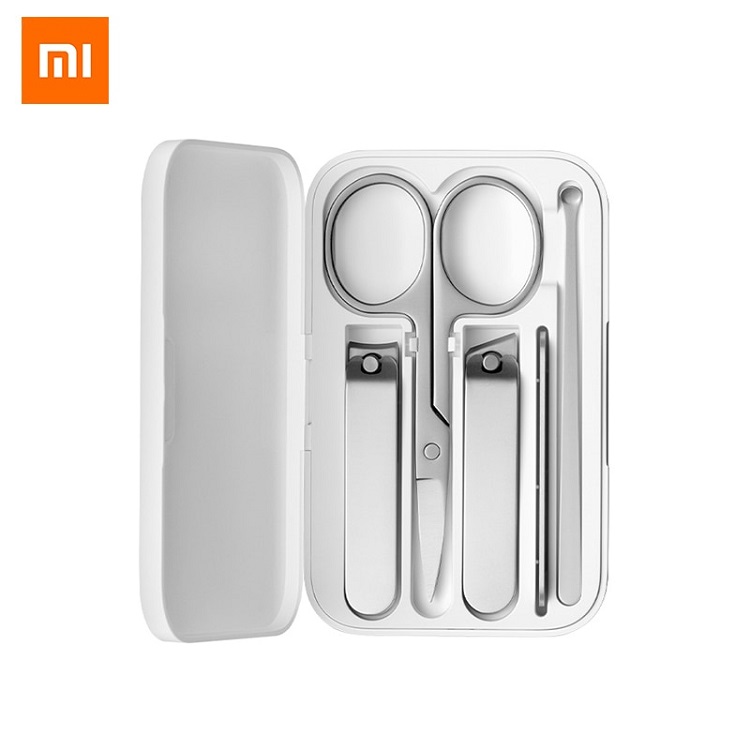 Another best seller from Xiaomi is this manicure kit that includes manicure nail clippers, oblique nail clippers, nail clippers scissors, nail file and steel ear cleaning stick.
It also comes with a sleek and compact case, making it an ideal gift (at a great price).
42. Mosquito-bite relieving stick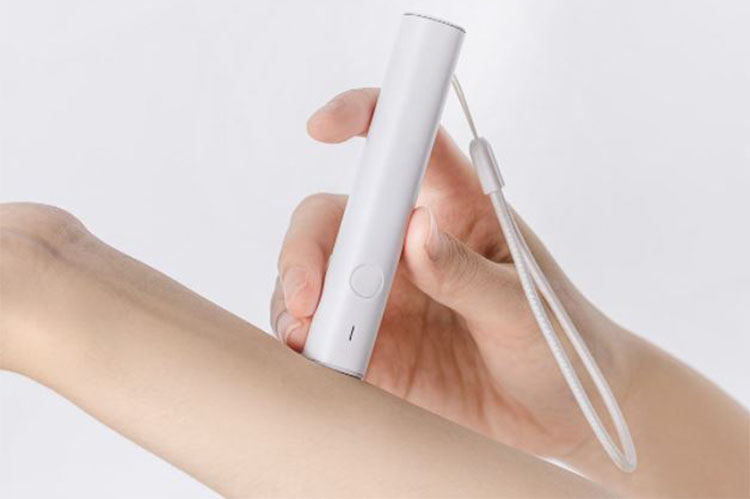 If you are one of those people who get bitten by mosquitoes, you should try this Xiaomi stick from Mijia: it is battery operated and its infrared light relieves itching from insect bites.
According to buyers' reviews, there's no doubt that it works: it soothes itching and swelling.
43. Protective glasses with blue light filter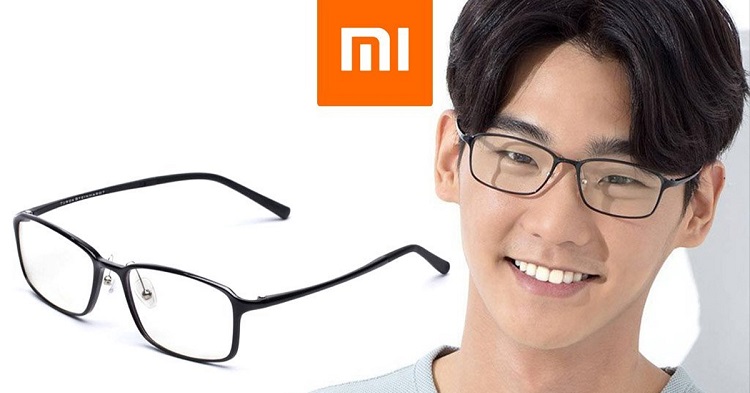 These glasses are a must-have if you are also one of those who spend hours in front of a screen.
The glasses with blue protection filter protect your eyesight from the blue light radiated by devices such as computers, cell phones or tablets.
The models available are quite neutral and can be adapted to both men and women, but if you are looking for something more original, they may not convince you at all.
44. Sunglasses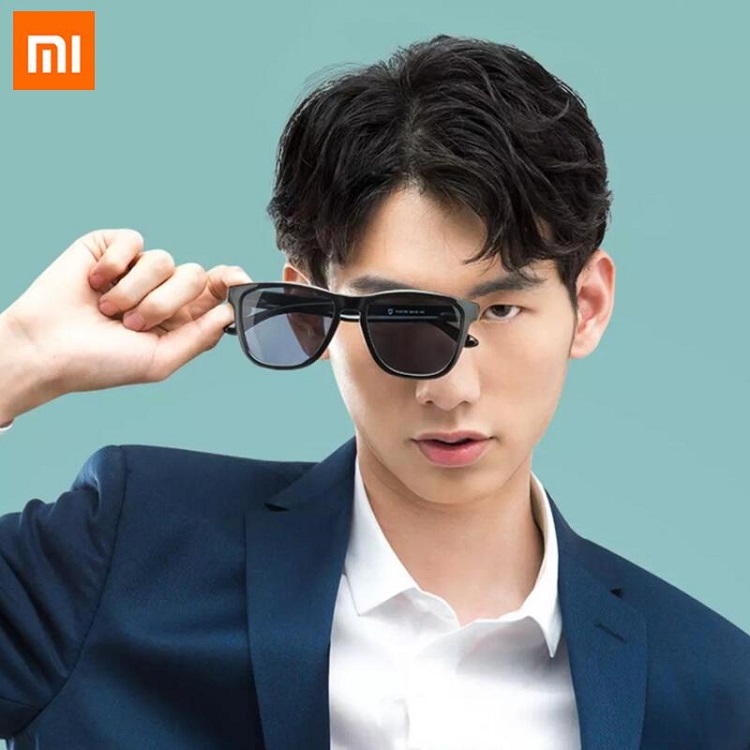 As for sunglasses, in Xiaomi you can also find different models inspired by the most classic Ray-Ban, such as Wayfarer and Aviator.
What makes these glasses special? Above all, their very low price for quality unisex, polarized and very light glasses.
45. Backpacks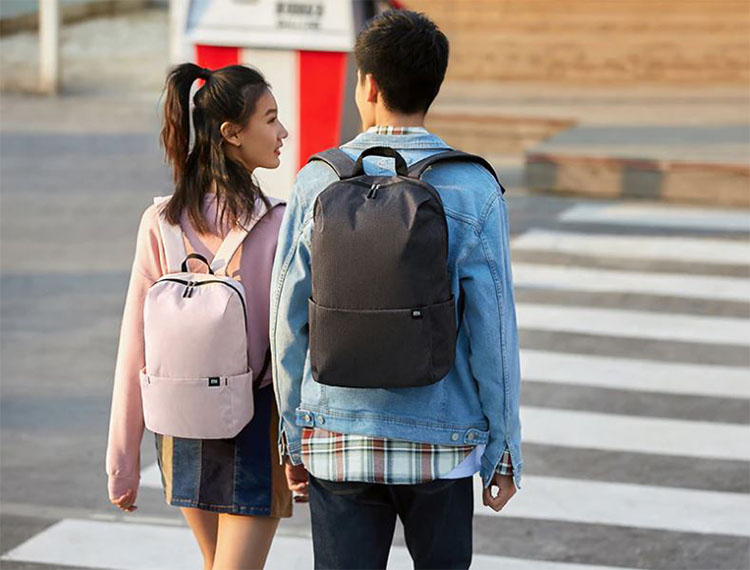 Xiaomi has several models of backpacks: made of high quality waterproof materials and very light, all have in common their basic and casual design.
These backpacks have been very well received from the beginning, both among children, young people and even executives.
46. Sneakers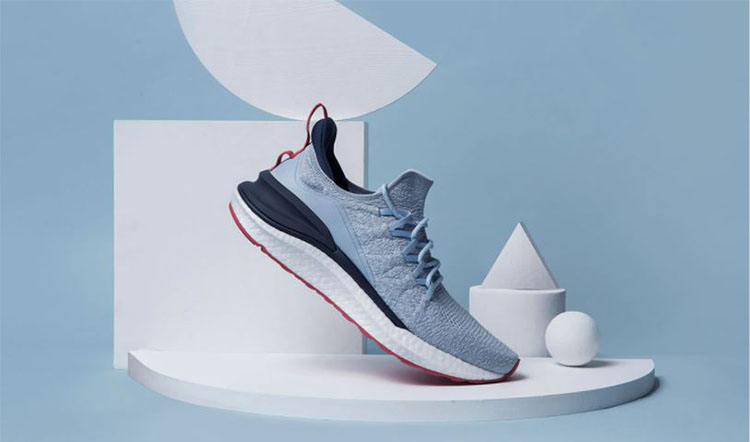 Xiaomi's Mijia running shoes have been a success and we are not surprised: high quality designs that fit your feet like a glove and at a very affordable price.
The latest model has a more aerodynamic design, improved shock absorption and, in addition, is made from breathable materials that reduce the smell of sweat.
In short, ideal shoes for running or sports in the gym, which can perfectly compete with other more premium brands.
But, yes, 75% cheaper.
47. Shoe insoles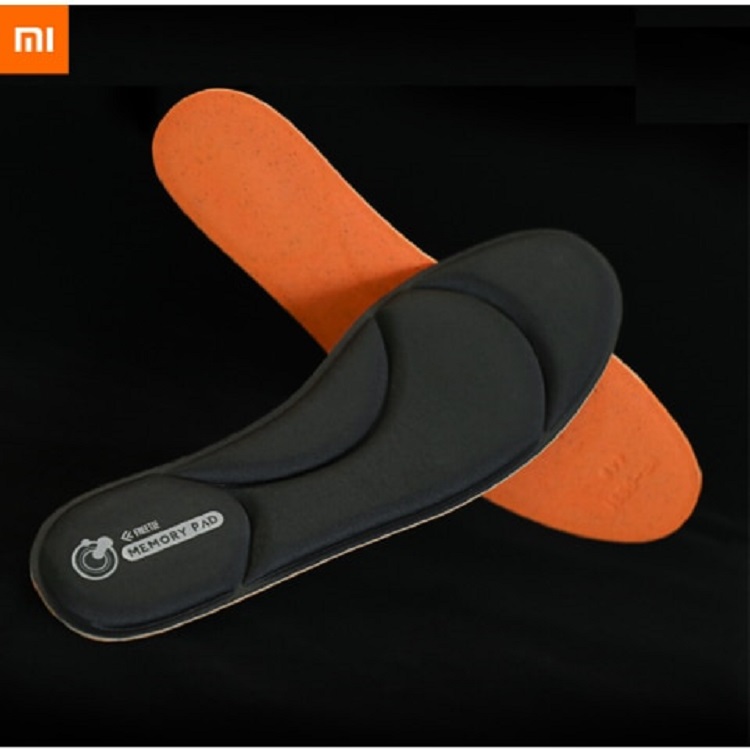 Produced by Freetie, the official manufacturer of Xiaomi shoes, these insoles reduce the risk of injury by allowing you to step more evenly and maintain a correct posture, which is highly recommended if you suffer from back problems.
Very soft and cushioned insole with viscoelastic foam, anti-mold and anti-bacterial, cushions and relieves stress that can cause heel spurs.
48. Automatic umbrella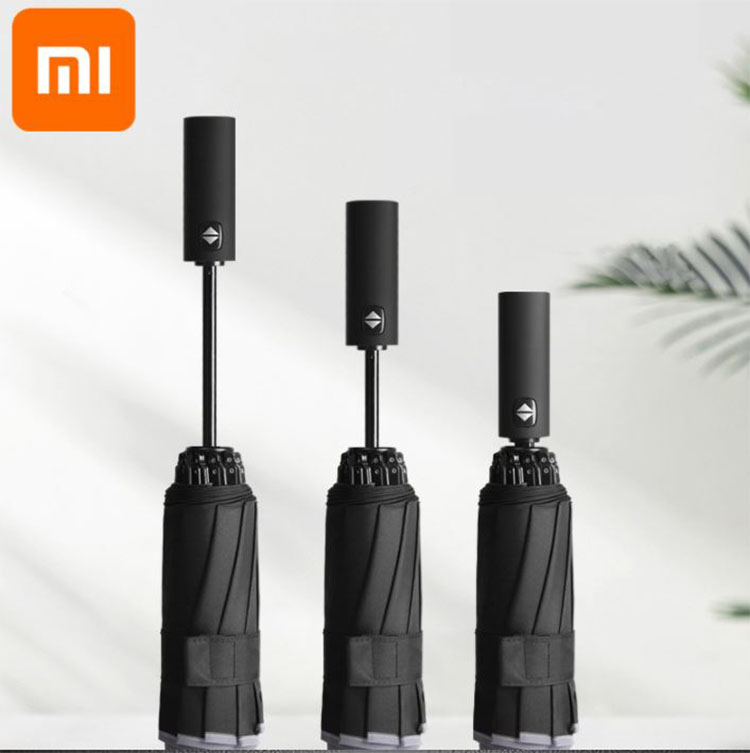 This umbrella, manufactured in collaboration with Xiaomi, has become a success for its sober and original design.
The reason? Its way of folding in reverse of traditional umbrellas, makes the water stays inside, preventing it from dripping when you fold it completely. This is very practical when you get into the car and don't want to get it all wet.
With an aluminum structure very resistant to wind, it also includes a reflective strip around the perimeter of the umbrella and a flashlight in its handle.
49. Warm gloves
With these Xiaomi Mijia gloves, apart from keeping your hands warm, you can continue using your phone without having to take them off.
Xiaomi advertises them as windproof and waterproof, but you know this is like all waterproof clothing: if you get them too wet, they eventually get soaked.
50. Graphene men's underwear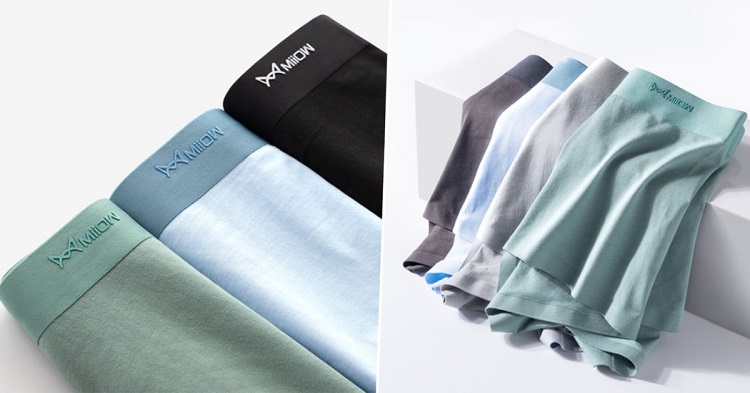 Finally we will highlight this men's graphene underwear: comfortable and with antibacterial fabric.
It is manufactured by the sub-brand Miiow and although its price is quite cheap, the designs are basic and do not seem anything out of the ordinary.
Remember to look closely at the sizing chart because, according to buyer reviews, they do run a bit small.