6Xiaomi has diversified its brand, and today we can find almost everything under its logo. The union with other companies has managed to bring very interesting and high quality products to the market such as its Xiaomi electric scooter and a whole line of products to transform your house into a Smart Home.
But surely you have not yet heard of Viomi, their new line of products in collaboration with this brand with which they will improve the quality of the water and air in your home. You can find high-quality thermoses, purifying filters, water jugs very similar to those of brita and even water dispensers.
Improve the quality of the water and air at home with Xiaomi Viomi
Although many of these products have not been launched globally, they are very famous in China and can be found even cheaper if we buy them directly in the country of origin on sites like AliExpress. We recommend this page for being one of the most reliable and secure to buy in that country. All Xiaomi Viomi products can be found by clicking here but we are going to explain the characteristics of each one, even the most unknown ones.
Stainless steel thermos
It is Viomi's flagship product, and having a high-quality thermos is a good investment. We are not talking about a canteen, if not a real thermos that really retains the heat or cold of your drink. But those that really work like the ones from S'well brand can cost more than 35 dollars, while the Xiaomi Viomi thermos costs less than half and can maintain the temperature of your drink for up to 24 hours.
This thermos has a capacity of 300 ml and is made of high quality 316 stainless steel, which resists acids and alkalis, so it does not rust, does not maintain flavors and its useful life is longer. But not only is it capable of maintaining the temperature, but it also does not transfer the temperature of the container to the outside thanks to its copper coating and the mirror surface that reflects the temperature of the guide inside. Its design ensures that not a single drop escapes thanks to its sealing gaskets made of food grade silicone. You can buy it in 3 different colors through this link.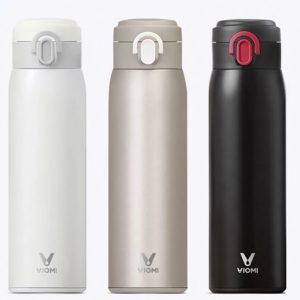 Disinfectant filter for the refrigerator
Another great success from Viomi is this disinfectant filter that is placed in your refrigerator to eliminate bad odors, sterilize and reduce food spoilage. The filter releases an enzyme that diffuses throughout the refrigerator and, thanks to its minty smell, maintains a good aroma. Best of all, it only needs to be replaced once a year so you don't have to worry about a thing. It is perfect if you have an old refrigerator that still works but you notice that it does not keep food well. The best thing is its price, less than 12 dollars as you can see here.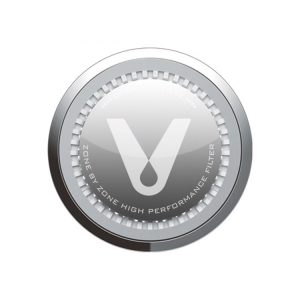 Thermal water jug
Imagine being able to take out your jug ​​of cold water at mealtime and that after 10 minutes you can continue to enjoy fresh water. Now you can get it thanks to this Xiaomi Viaomi jug, which has an identical operation to that of the first thermos we have talked about, but with a capacity of 1.5 liters.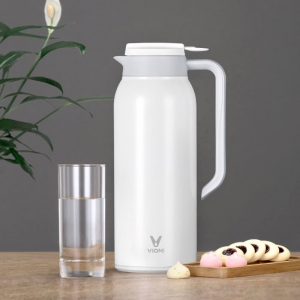 MH1Z water jug, the brita of Xiaomi Viomi
But one of the best-selling jugs for the home is the one that also allows you to purify your water thanks to its filter. It is the famous jug from the Brita brand, however its filters are so expensive that many people have stopped using it to switch to packaged bottles. If you want to eliminate plastic bottles from your home for little money, Xiaomi has released a Brita-style jug, but even better than the original. It is the Viomi MH1Z water jug, which you can find in AliExpress by clicking here.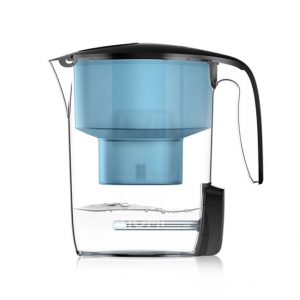 It incorporates a powerful activated carbon filter that removes deposits, residual chlorine and heavy metals from tap water, but in addition, the Xiaomi Viomi jug incorporates a low consumption UV light that allows 99.9% sterilization of your water . In addition, for your peace of mind, it is made of BPA-free plastic. You just have to open your jug ​​at the top and apply water, in less than 3 minutes your jug ​​will have completely filtered the water. Best of all, as you can see in this link, filters can be purchased very cheaply on AliExpress.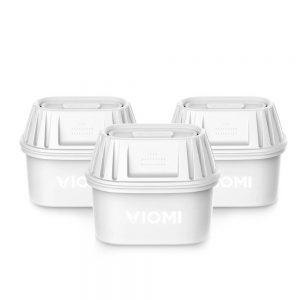 Smart water dispenser Xiaomi Viomi
Kettles are really useful, since they allow you to heat water to prepare food or prepare a tea or coffee with little effort. If it is a basic at your home, you will be intersted in this Xiaomi Viomi water dispenser with kettle function. Not only does it allow you to heat the water to the desired temperature and do it from its mobile application, its smart sensor can also inform you of the quality of the water, remind you when it should be cleaned and warn you when your tank is low on water. Its tank allows heating up to 4 liters of water in a few seconds thanks to its great power of 2050W.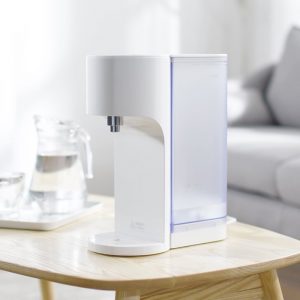 Aroma diffuser
Aroma diffusers are very popular on AliExpress, since unlike diffusers you can find in physical stores, they are very cheap. This one from Xiaomi also has more options that make it a very interesting diffuser. It has a 4 color night light and timer setting. You can configure its start-up and also what time it should finish. Its 200ml water tank can run continuously for up to 6 hours. You can find it on AliExpress by clicking here.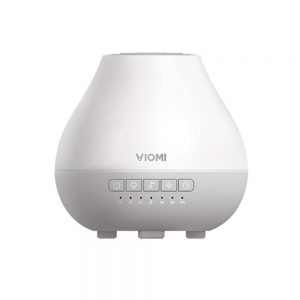 We show you how to save money on your AliExpress purchases
In AlixBlog, in addition to analyzing the best Chinese products and brands, we have a section with tutorials where you can find tricks and tips to buy safely and save money on your purchases on AliExpress and other Chinese pages. If you have never bought on this website yet, we recommend you start with our Essential Buyers Guide for AliExpress, where we explain everything you need to know before you start buying on this Chinese website.
What about you? What do you think about these products from Xiaomi Viomi? We should love t know your opinion, so don't hesitate and leave a comment below telling us about your shopping experience.