The slightest fall on a motorcycle exposes us to a lot of damage if we are not properly protected. That is why airbag vests are becoming more and more popular, as their system protects vital parts of the body from serious injury.
But these vests have a major drawback: their price is very high, often inaccessible to common bike riders.
So today we want to tell you about the best alternative: airbag vests from AliExpress, which are 75% cheaper than in any online or local store.
Are AliExpress airbag vests safe?
Contrary to popular belief, most AliExpress models have CE marking, ECE European level approval or other American or Asian countries regulations, so they have been subjected to strict quality controls to be marketed.
How to find them: Look at the best airbag vests on this search.
How do they work?
These vests are physically connected to your motorcycle through  a cable that is used to activate it. If you are thrown off the motorcycle, the vest is activated by rapidly inflating an air bag through a CO2 cartridge. This provides protection for the back, hips, hamstrings and the area around the neck, to avoid serious spinal injuries.
If you forget to disconnect the cable when you get off the bike, don't worry about the airbag activating on its own, as it only deploys with a force of more than 30kg.
Best approved brands
1. Angels Knight
Official store: Go to the store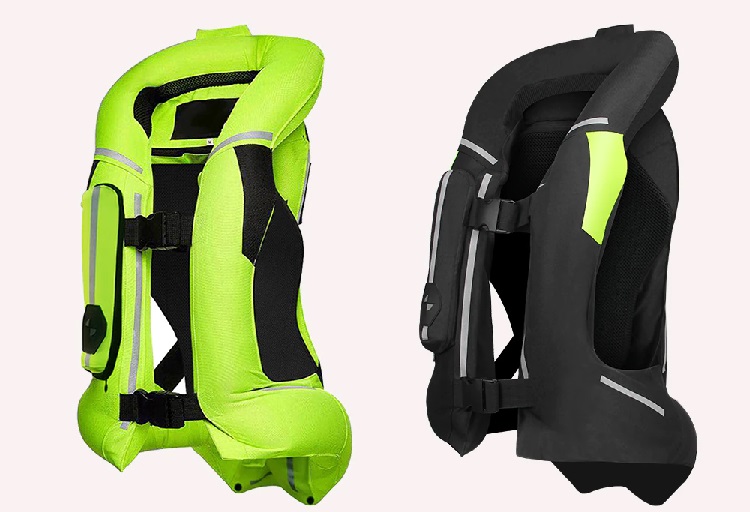 Angels Knight airbag vests have the ECE European homologation, and although you have several models to choose from, the cheapest ones are around $90.
All shipments come from Europe, so keep that in mind through the delivery process.
Also, remember that CO2 cartridges are not included in the vest, but below we explain how to get them for cheap.
2. Top-touch
Official store: Go to the store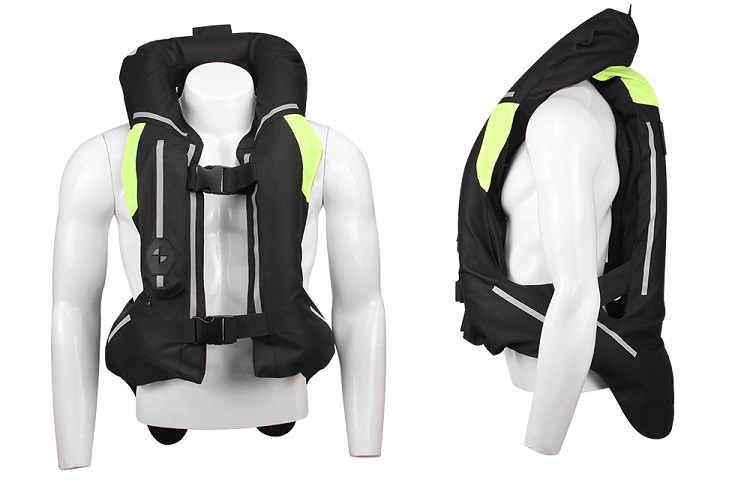 In Top-touch, you also have airbag vests at a very good price (from $90), with CE marking and even for about an extra $30, you can add CO2 cartridges to your order.
Although it may not seem like it, all their vests also protect the coccyx area: this part comes folded and attached to the jacket with buttons, so that it does not bother you when sitting on the bike.
If the lanyard for attaching the vest to the motorcycle is too short, Top-touch has 1-meter extensions.
3. IRONAIDE
Official distributor: Go to the store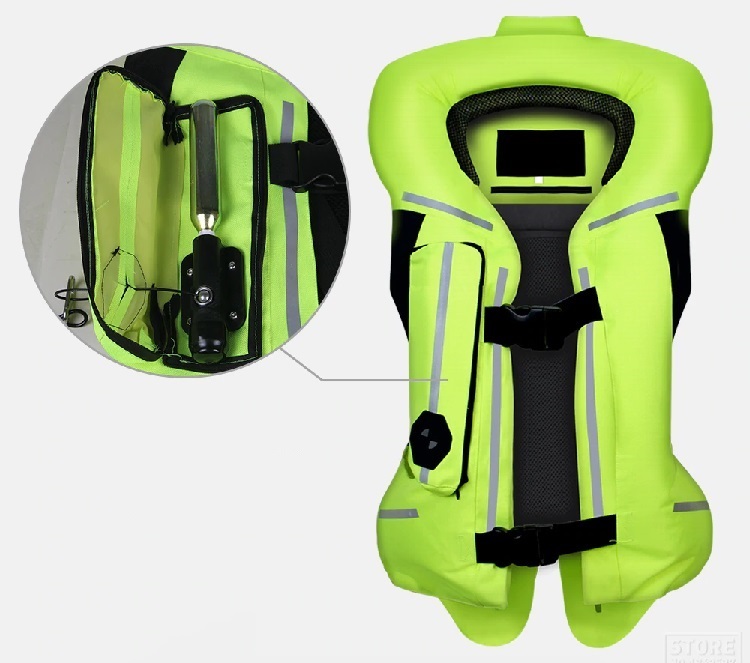 IRONAIDE airbag vests are very similar to Angels Knight and Top-touch, in terms of price and designs.
This brand has many sales with positive ratings from users who have tested the vest before using it. It's all the proof you need to know that they work perfectly.
4. Route 11's
Official store: Go to the store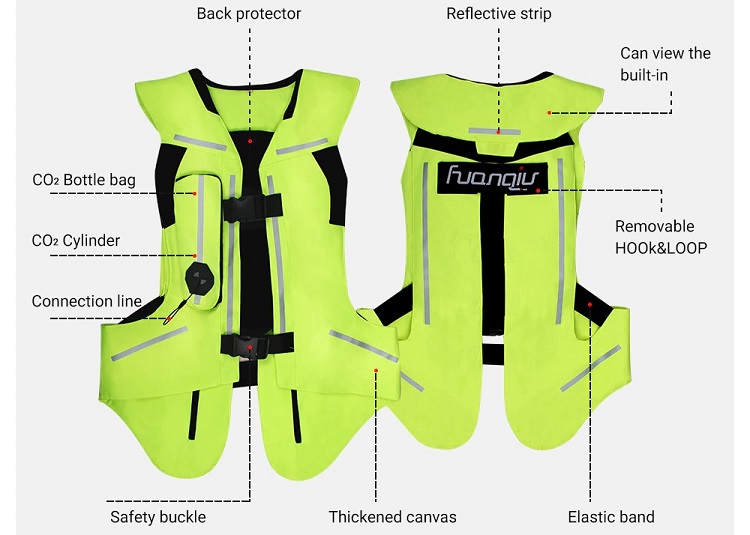 Route 11's offers shipping from Europe for its products, which also comply with ECE homologation and CE marking.
This brand specializes in motorcycling accessories such as helmets, gloves, jackets… It has many interesting items that can come in handy to equip you for a cheap price.
5. DUHAN
Official store: Go to the store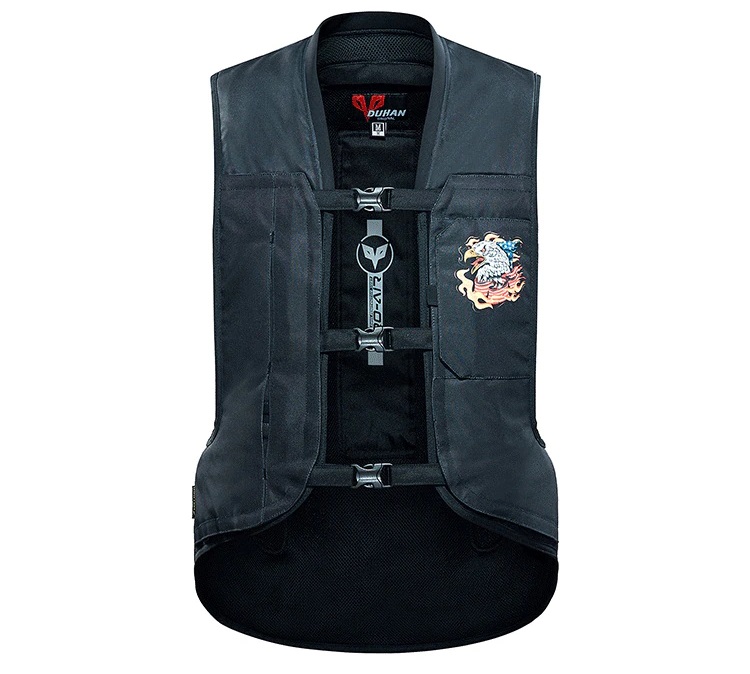 DUHAN is another of the most established brands on AliExpress in all kinds of motorcycle accessories.
As for airbag vests, DUHAN does not have as much variety as the previous brands.
Although their prices are a little higher (about $180), they have a top quality, good ratings and more original designs.
6. HEROBIKER
Official store: Go to the store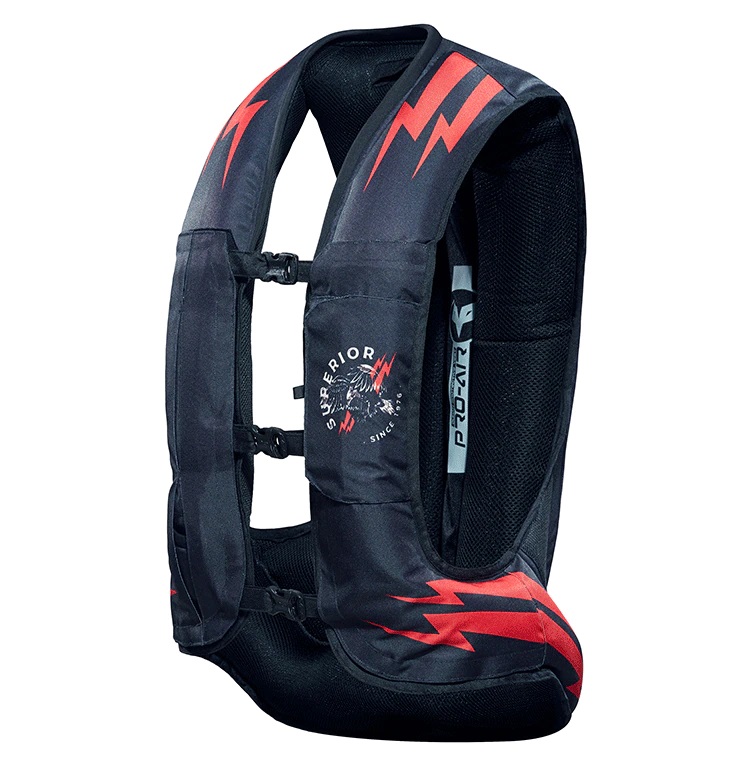 In our rankings of best brands, we always select those that we are sure will not disappoint you and HEROBIKER is another of our safe bets. Quality airbag vests at low prices that offer the most important thing when it comes to a vest: protection.
7. UCHOOSE
Official store: Go to the store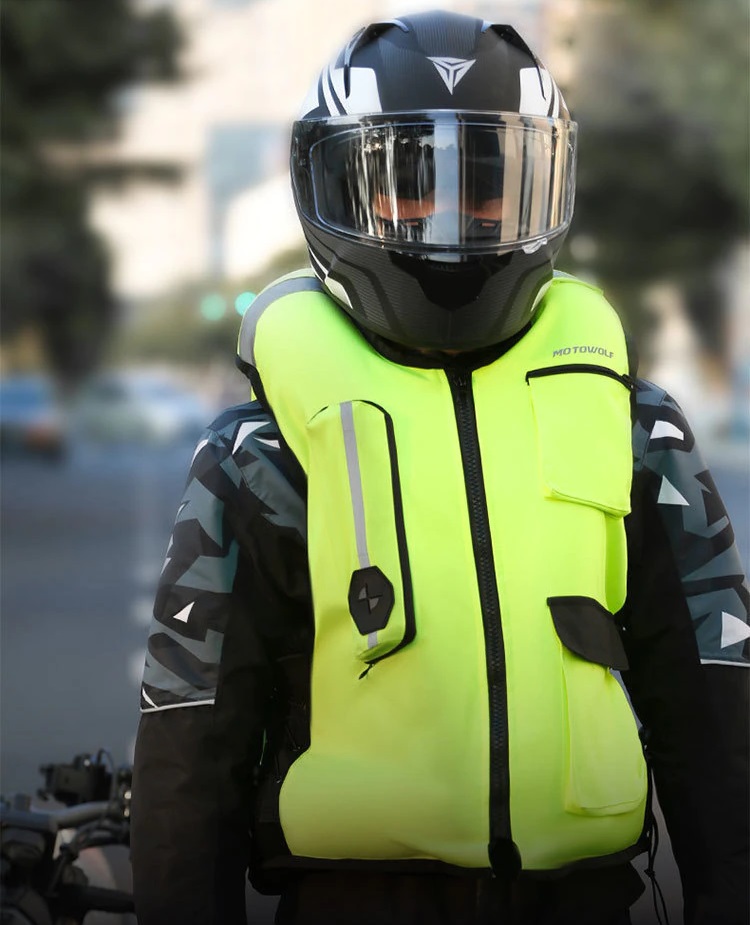 UCHOOSE surely has one of the cheapest prices on AliExpress (about $80), with a more than acceptable quality and CE marked.
On the downside, they do not have many models to choose from.
8. KEMIMOTO
Official store: Go to the store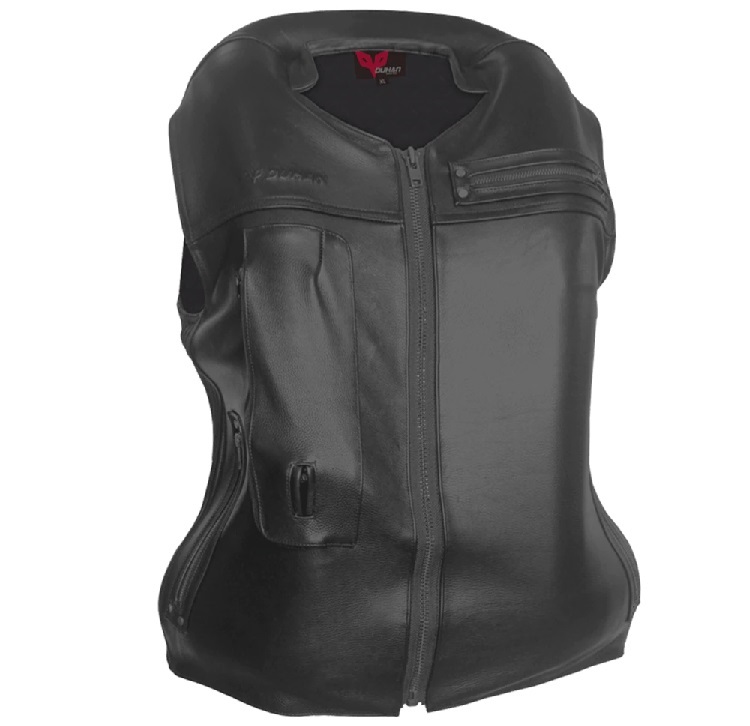 KEMIMOTO has vests with more careful premium designs thus making their price somewhat higher. Even so, if you compare it with airbag vests of the same characteristics (that you can find in other online or specialized stores), it still has very competitive prices.
The airbag has gone off: do I have to buy another vest?
If for some fall you have jumped the airbag, you don't have to buy an entirely new vest, you only have to replace the cartridge with a new one.
Note that this is possible as long as the vest does not break, burn or become unusable.
Find CO2 cylinders for the vest
As we told you before, most of these vests do not include the compressed air cartridges. Some sellers also have them available in their stores, but if you prefer, you can buy them here or at any local specialty store.
To choose a cartridge correctly, take into account the capacity that the cylinder of your vest needs. It is usually indicated in grams.
Add extra protection
If you want to add even more safety to your trips, you can add extra protection to your vest for the perfect combination:
Tips to get the right size
When choosing your size, it's important that you look at the seller's size charts.
Never buy a garment like this by intuition or choosing the same size you usually wear. Each seller has a different sizing chart and the size can vary a lot from one brand to another.
Choose the size that fits your body best
If you are between two sizes, it is preferable to go with the larger one. Still, try to be as accurate as possible: the vest should adjust well to your body and it must not be too loose for the airbag to cushion properly in case of an accident.
A trick when the vest is a little wide, is to use a chest, back or side protector to fill the areas where necessary.