In the cycling category of AliExpress, you can find thousands of products: bicycles, clothing, glasses, accessories, spare parts, footwear… And the best thing is that everything is at really great prices.
But all that glitters is not gold, so it's important to know what to buy and who to buy it from.
That's why today we will tell you the best cycling brands and stores on AliExpress, which products are convenient to buy and which are not.
Here we go!
Best cycling brands on AliExpress
On AliExpress you won't find the most important cycling brands on the market (such as Santini, Castelli, Gore Wear…) but there are several and very interesting Chinese brands.
Here we leave you a selection of those brands, along with the link to their official store and some real user reviews.
X-Tiger
Official store: Go to the store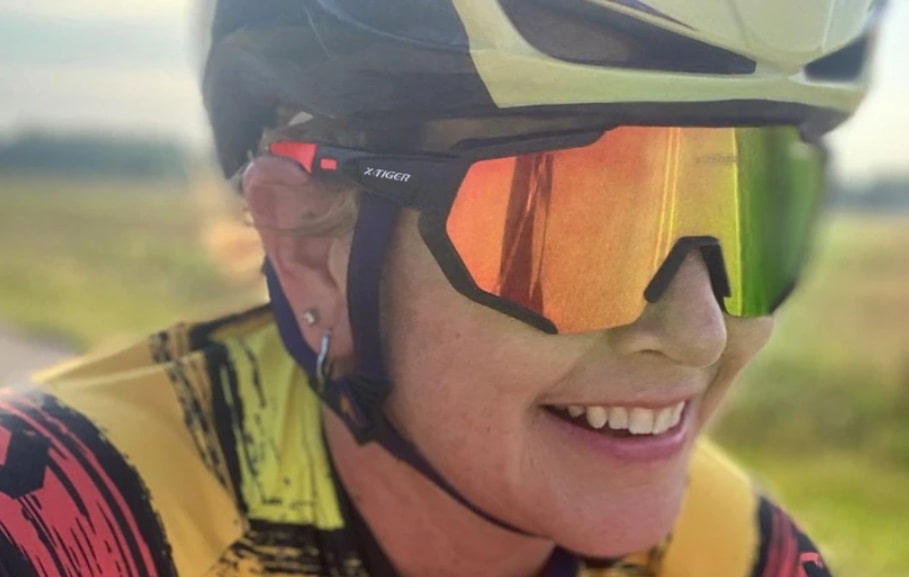 This brand stands out for the variety of its catalog: not only is it a bestseller in apparel, but it also sells very cheap polarized glasses, saddle lights and foot pumps.
Here's what buyers think:
"The quality of the chamois, which was what I was most concerned about, is very good, ideal for long routes. The fabric is very breathable. I will buy from this brand again."

"It has reinforcement seams and side vents. The chamois is very padded and generous, it is very comfortable."

"The goggles fit very well and don't hurt the ears like others from other brands."
Rion
Official store: Go to the store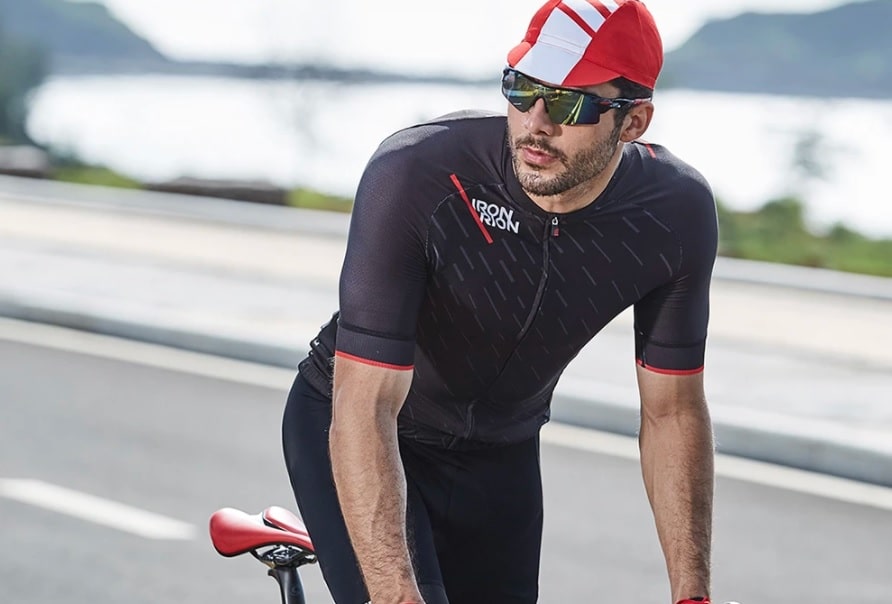 This brand specializes almost exclusively in cycling apparel: its bib shorts, jerseys, gloves, and sets, rack up thousands of sales and excellent ratings.
Here are some user reviews:
"The chamois holds up to 2-3 hour rides without any problems. The fit is superb and so is the perspiration resistance."

"Superior quality with laser cut and thin fabric. Very good finish."

"The bib shorts are top of the range, they are comparable to Etxondo and Assos but 8 times cheaper."
Darevie
Official store: Go to the store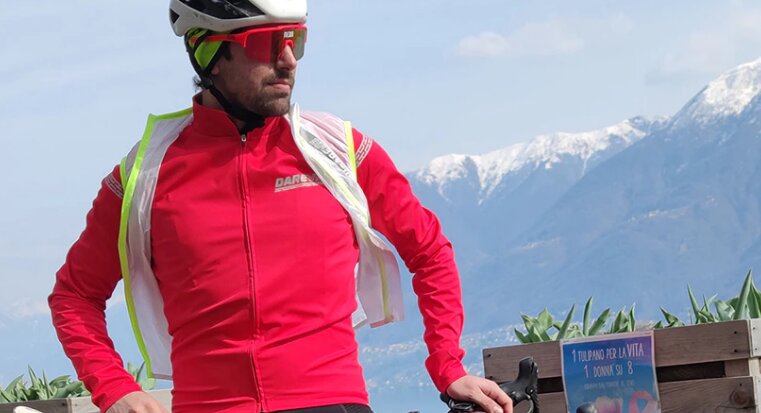 Specializes in selling cycling apparel but you can also find some goggles, helmets, pads and other accessories in the store. It has a line of night cycling apparel with neon colors that stands out in the brand's sales.
User reviews:
"Highly recommended: it looks like you're not wearing it and it fits the body very well."

"This bib shorts looks very good quality, it has an elastic and resistant fabric."

"On the legs it has silver lines that provide more support and the chamois is of very good quality."
Rockbros
Official store: Go to the store
One of the most popular cycling brands on AliExpress. It markets helmets, lights, racks, backpacks and also some apparel products. Among the brand's best sellers we find polarized glasses, lights and gloves.
This is what users think:
"The glasses arrive with all their accessories perfect, everything well protected inside the case and with good packaging."

"You can clearly see your surroundings, the polarized lens works very well."

"The power of the lights is very high, it goes very well for nights on the road."
West Biking
Official store: Go to the store
In this store you'll find a catalog specializing in parts and spares, add-ons and accessories, and the occasional bike model. Their best sellers are the saddles, helmets, handlebars, gloves and glasses. It's one of the cycling stores with more followers on AliExpress.
Here are some reviews:
"I was pleasantly surprised with the finish. For this price you won't find anything better in terms of quality and comfort."

"Just as you see it in the picture. The material is very good."

"It's very soft and comfortable, allows you to ride the bike for many miles without any problems."
Gortat
Official store: Go to the store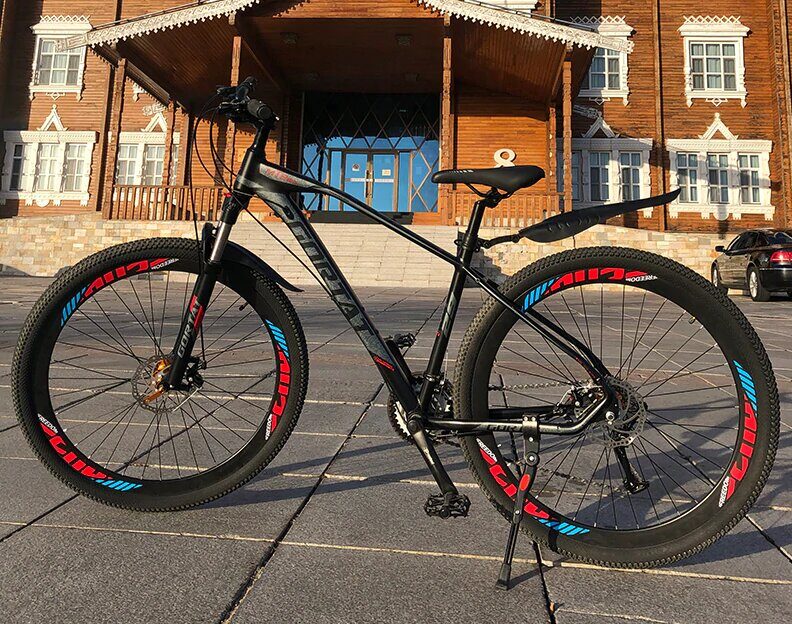 This brand specializes in mountain bikes, but they also have some electric bike models. They also have other components such as mudguards, forks, pedals, among others. The store is a few years old on AliExpress but has good ratings and a high reputation among buyers.
Here you can read some of the user reviews:
"It is ideal for beginners and for training."

"For that money it seems to me the best option, the bike is very good."
Ado Bike Store
Official store: Go to the store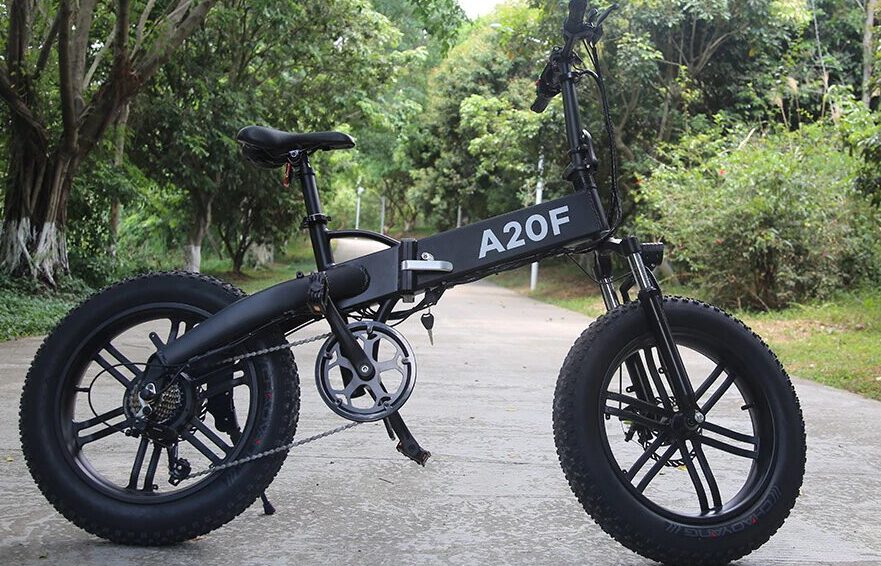 This brand specializes in electric bikes. Logically, this type of product does not have the sales volume of others (because of its size and price), however, this store has sold a considerable amount of bikes.  You can also find some accessories such as lights, stands and others.
Here you can read some of the user reviews:
"The bike looks great and is very good quality."

"Excellent bike, looks strong and durable. I recommend it."
Trifox
Official store: Go to the store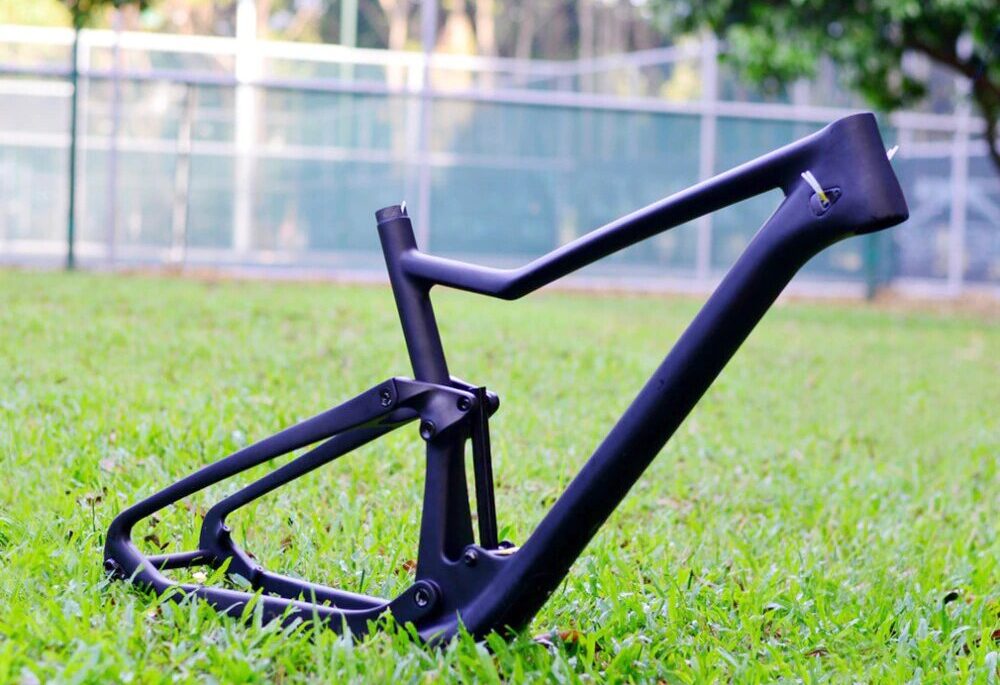 This brand specializes in bicycle components. In their store you can find frames, handlebars and tires in different materials and for different types of bikes.
It is a relatively new brand but has good ratings from buyers:
"The paint on the frame has an excellent finish, the material is very good."

"The paint and design of the frame are nice. It looks flawless and of high quality."

"The weight of the frame is just right and the finishes are good."
Other official stores
What products to buy and which not to buy
Apparel & Accessories
The ratings here are excellent. Buyers are very satisfied when they receive products in these categories because of their excellent value for money.
Their prices range from $5 to $30 on average.
Saddles
The saddles on AliExpress are real best sellers, one of the favorite products of the buyers.
Their prices range between $10 and $30 on average.
Jerseys
Probably the best-selling product in the cycling category.
Their prices range between $10 and $25.
Wheels
In this category, buyers are more cautious. Being more expensive and bulky, users are more reluctant to buy this type of product because they may encounter problems at customs.
However, more sellers are shipping wheels from local warehouses.
Their prices range from $100 to $500 on average.
Electric bikes
You will find highly rated brands in this category, but they tend not to sell very well due to their size and the cumbersome nature of shipping them.
Their prices range between $800 and $1500 on average.
Mountain, road and other bikes
They are also a difficult product to buy online: although they have good reviews, few users dare to order them blindly.
Their prices range from $400 to $1500 on average.
Things to consider
To make sure that your order will leave you satisfied you should consider these aspects:
Sizes
The sizes in clothing and footwear are usually different from those in your country, so you will have to check the equivalence tables that sellers include in each product (you should scroll down and you will find images of them).
Delivery times
If you need a product immediately, it's always advisable to opt for those stores that ship from your country of origin (if that option is available). If what you want comes from another country, make your purchase in advance.
Quality
If you think you will get the most out of the products and want them to last a long time, we recommend you to check the specifications of each product (materials, seams, etc.) and do not skimp on prices. A particular brand of product may cost a little more but it may be worth it for the quality.