Like all online sales pages, AliExpress keeps a history of recently viewed items you can access by clicking here. This is how the platform gives you personalized recommendations and also allows us to retrieve the products you have reviewed, but have not purchased.
However, this can be a bit awkward if you share your account with a family member or friend. Having an AliExpress account is free, and it's best to use it individually. However, today we are going to explain how to delete the history of AliExpress.
Where to find AliExpress history
To check the history of viewed AliExpress items you can access this link. If you want to access it step by step, you will have to go to "My Account" and click on "Viewed". If you do it from a computer besides seeing the recently viewed items you can also filter them by category or if they are currently on sale.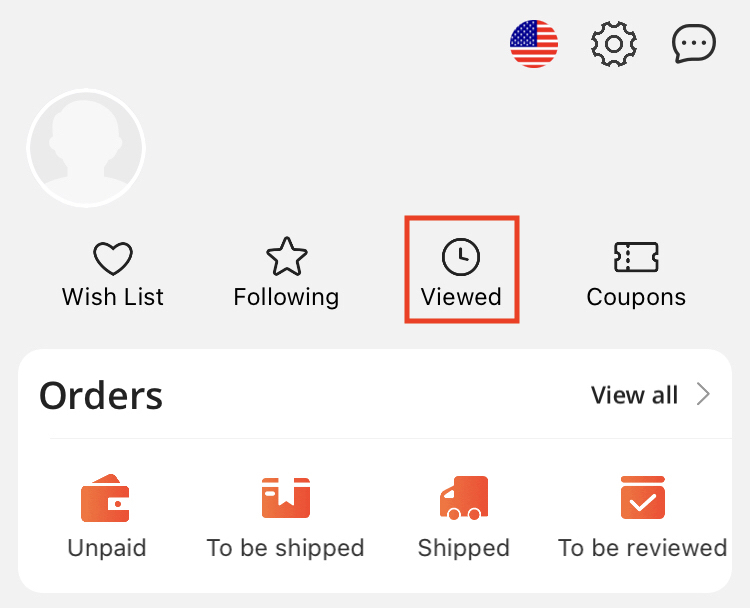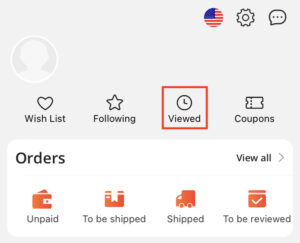 The AliExpress history shows you all the items you have viewed in the last 30 days. You will be able to see the day you have seen said item, but not the time or from what device. You will also be able to find similar items to those you have already seen.
Who can see my history?
This history can be viewed from any device that has access to your account. Therefore, if you share your account with your family, partner, or friends they may have access to the history of products you have viewed. Your history is private and can only be viewed when you are logged into your user account.
If you use the mobile application you will see that when you're searching for an article, recent searches also appear. These can only be viewed from your mobile device and can be deleted by clicking on the trash can.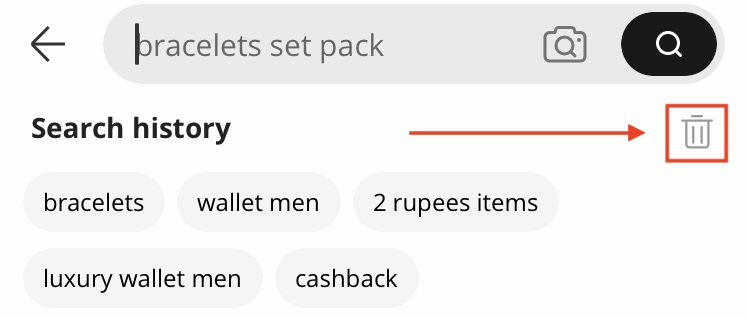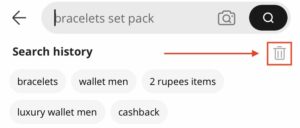 How to delete the history
If you want to delete your history of viewed products you must follow these steps.
From the mobile app
From the mobile application, you can view the history from the "My Account" section. But to delete it you must access "Settings", located at the top right of the application, and look for the "Viewed" section.
Next, you will see that an option appears to activate or deactivate the history, and it warns you that when deactivating it, your history will be erased. This is the only way to delete it from the application.


From the computer
In this case, deleting the history is much easier. All you have to do is access the history from your account, click on "Viewed" and click on the button on the top right that says "Delete all". This doesn't deactivate the history, it only deletes what you have seen so far.


Deactivate history
Clearing the history isn't always enough. By disabling the history you won't be able to review the products you have recently viewed, but AliExpress will still offer you recommended products based on your searches.
From the mobile application
To deactivate the AliExpress history you will have to follow the same steps as to delete it, which we have explained before. You have to access your account settings, look for the "History" section and deactivate the history.
From the computer
If you use AliExpress from a computer, and you want to deactivate your history, access it from your account by clicking on "Viewed". Then click on the "Preferences" button. A menu will appear, click on "Enable recently viewed items".
As you can see, it's much easier and more reliable to deactivate the history from the mobile application. It seems that this section is poorly translated in the computer version of the platform since to disable it you have to click on a button that says "Enable".