If you need to know your AliExpress ID and don't know how to find it, you've come to the right place.
In this article, we explain how to find your user number, which you can use to fill out forms and other AliExpress requests.
AliExpress Buyer User (or Member) ID
Your User ID has nothing to do with your email or phone number registered with AliExpress. This is a unique number that is assigned to your account. If you want to know what your User ID is, follow these steps.
From the computer
First, you have to log in to your AliExpress account. You can do so directly by clicking here.
If you're not registered yet, log in with your favorite method: e-mail, Facebook or Google Account.
And if the link above doesn't work for you, you can go to AliExpress and click on the button on the top right, or click anywhere in the drop-down menu.


Next, you have to look in the "Account" menu for the "Settings" section. Click on it and you'll see different options linked to your account.


You can find your AliExpress user ID by clicking on "Edit profile".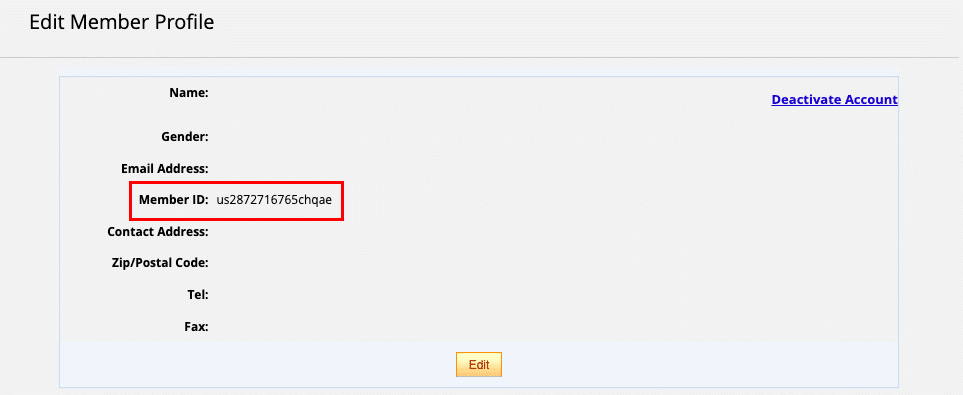 From the mobile app
You can also find your user ID through the mobile app. Just log in to your AliExpress account.
Once you're logged in, look for the "Account" icon. Click on the settings icon at the top to access "Settings".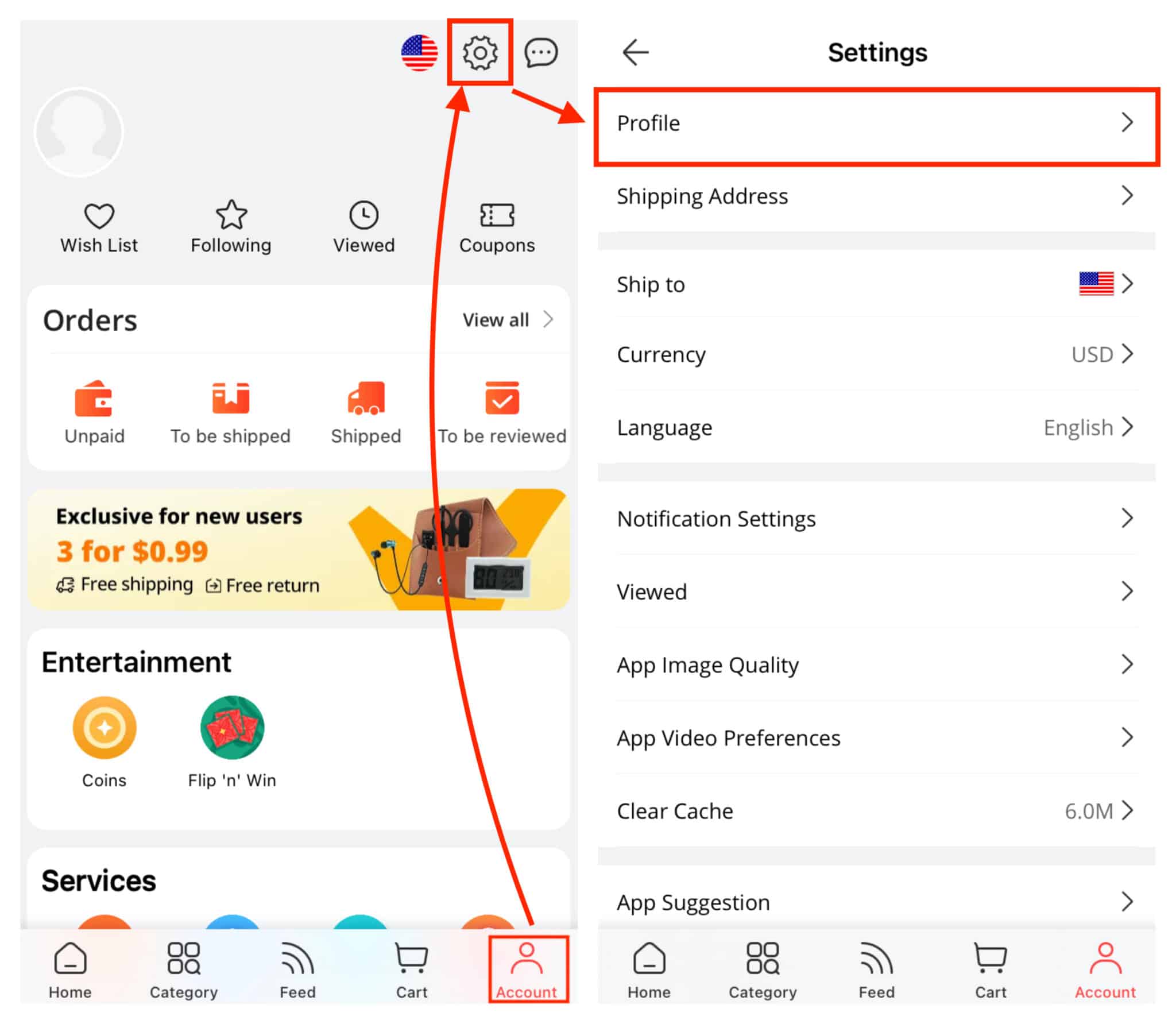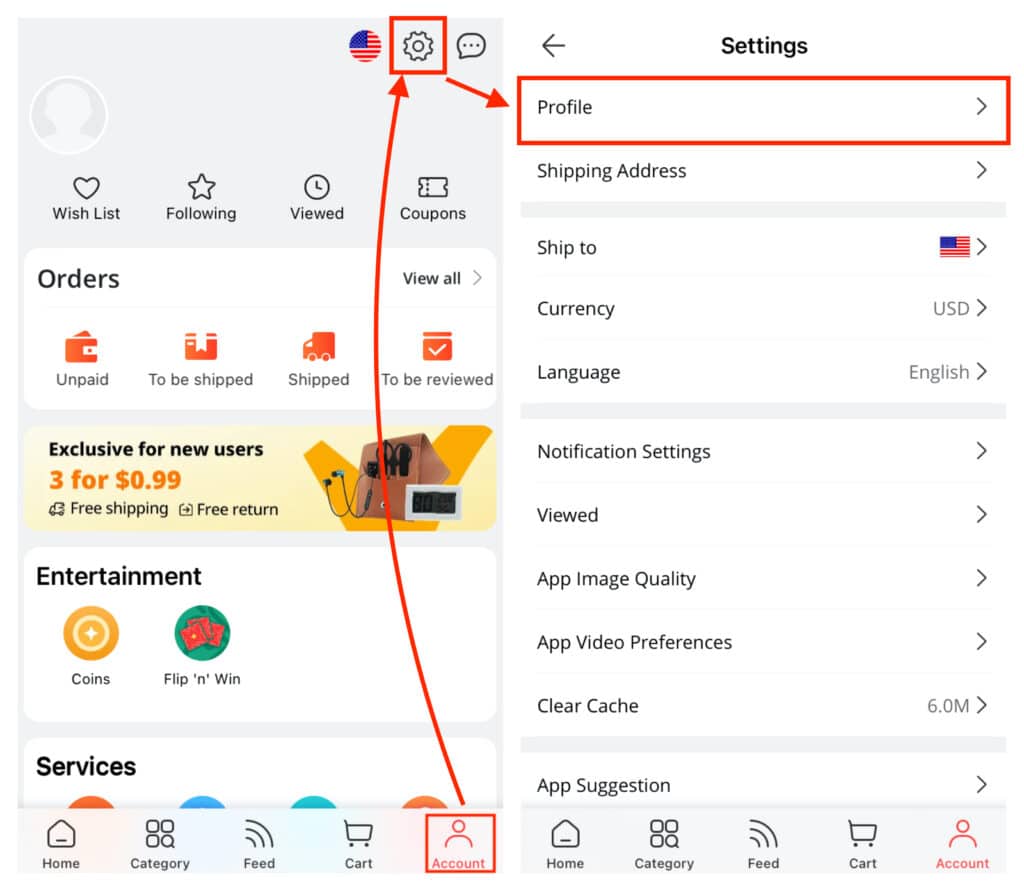 Once you're in the settings section, click on "Profile". There you'll see several details of your account, but you'll specifically find your user ID in the "Account Info" section.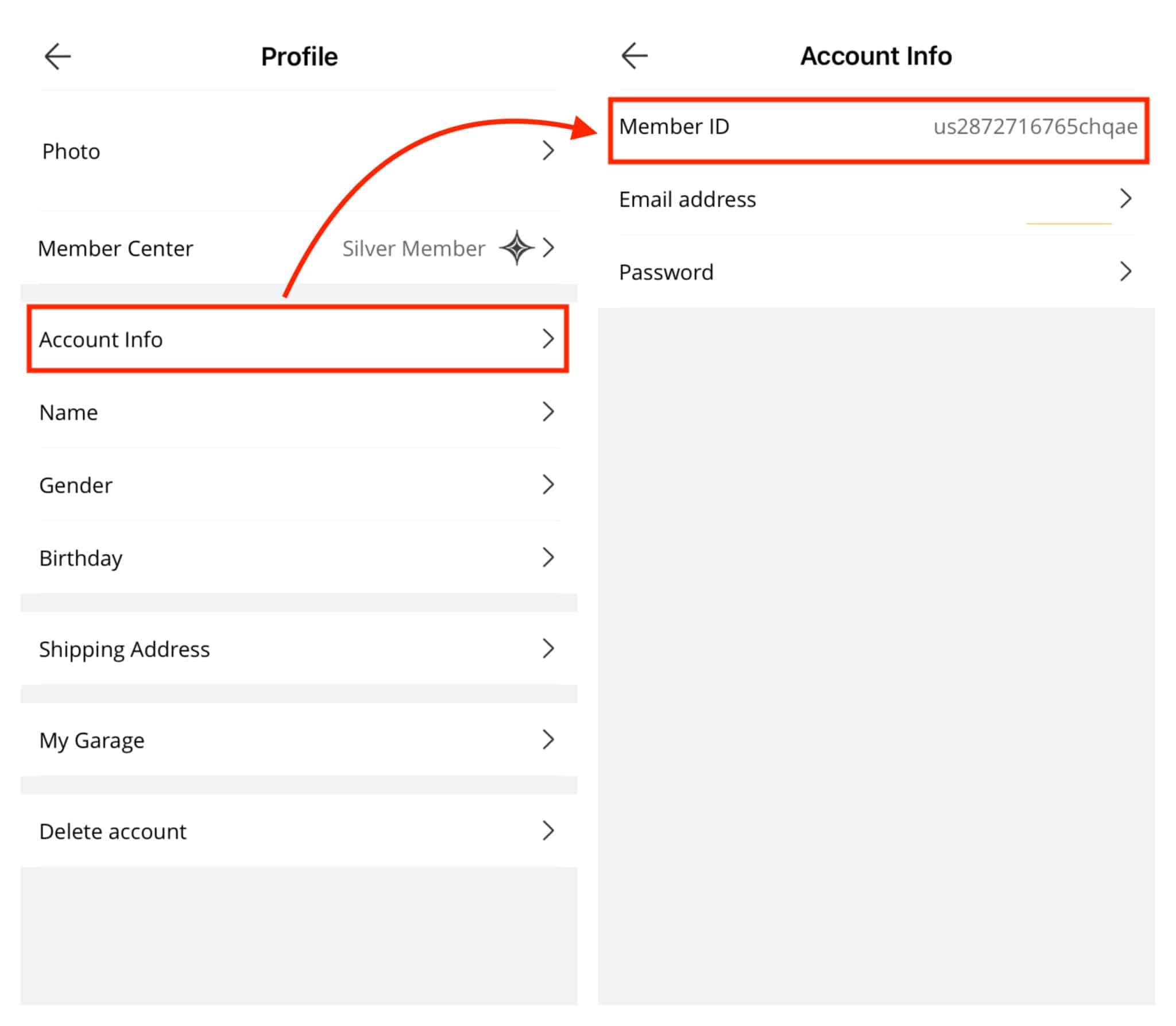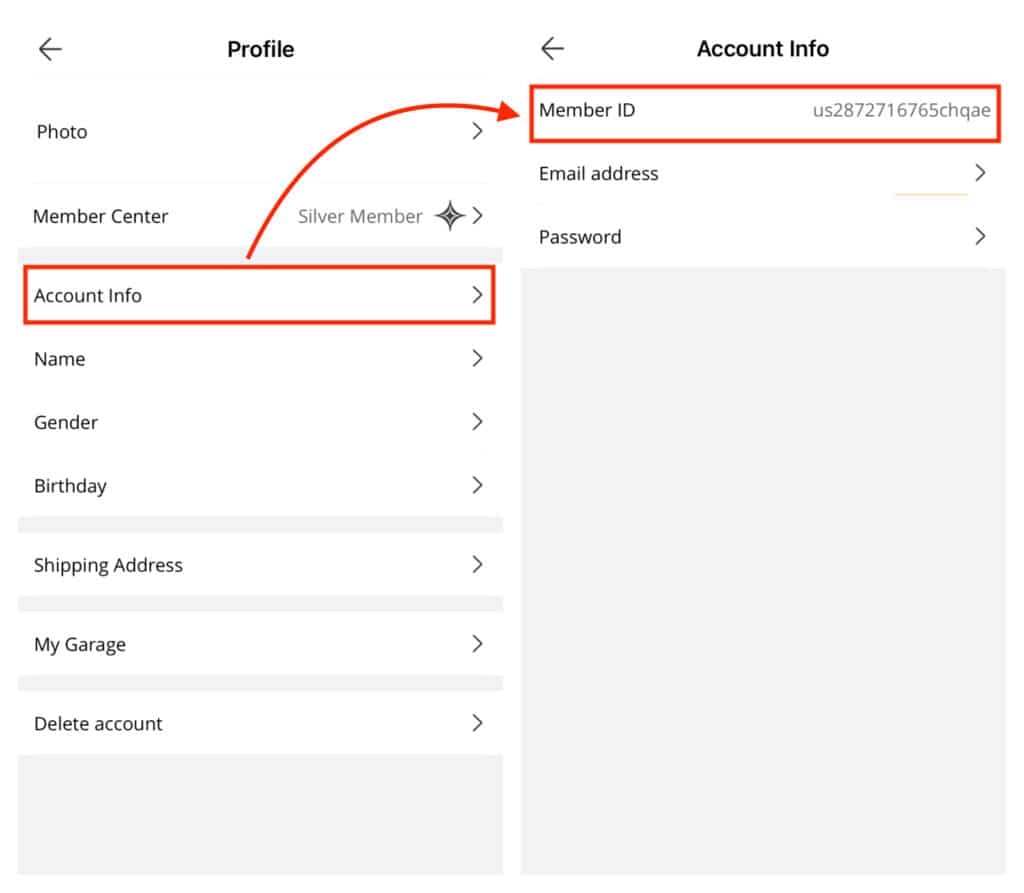 AliExpress Seller ID
If you're an AliExpress seller and you need your ID for some management, the steps to follow are different. In this case, it's best to do it from your computer.
Go to the AliExpress home page and at the top click on "Sell on AliExpress". In the drop-down menu click on "Seller Log In".

Once registered, click on "Account" at the top and your seller ID will appear. This ID is necessary when you need AliExpress to help you with your store management and other questions.
Questions about AliExpress ID
These are some frequently asked questions about the user ID. Remember that for more specific questions it's best to contact AliExpress' customer service directly from this link.
Can I change my ID?
No, your account ID is unique. It has nothing to do with your email or phone number and cannot be changed. AliExpress assigns you a default ID once you register your account.
What is the AliExpress ID for?
You can use this user number to log in (the password is the same as the one you usually use). But most commonly it's used for forms and other requests through the platform.
Is my ID the same as my name?
It has nothing to do with it. AliExpress allows its users to use a username (which is usually your name), but it isn't enough for the platform to find our account.