Do you want to download AliExpress videos to have them at hand whenever you need to check them out, or to upload them as evidence in a dispute?
Keep reading because in today's post we show you how you can do it from your computer or mobile.
Let's get to it!
Can I save a video directly from AliExpress?
Unfortunately, AliExpress doesn't offer a button to download videos directly from product cards. But don't worry, because we've found other alternatives, so you can do it without complicating your life too much.
Download videos from your PC
There are several extensions that we can add to our browser to download videos from AliExpress or other platforms such as Amazon or Alibaba. However, one of the most used is "Online Download Manager" (you can download it for free by clicking here).
In case you still don't know, extensions are small applications that are installed on your computer's browser (note that they only work from the computer).
Here are the steps to follow
First, install the application from the Chrome Store by clicking on "Add to Chrome": it will open a welcome page of the application that you can close without any problem.


To have the extension at hand whenever you need it, fix it by clicking on the puzzle symbol, located in the browser toolbar (top right), and click on the pin symbol until it turns blue.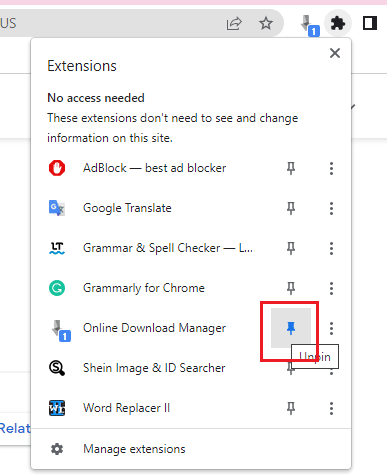 Go to AliExpress, find the video you want to download, and then click on the symbol of the extension (a vertical arrow) that you will have fixed in the bar of your browser.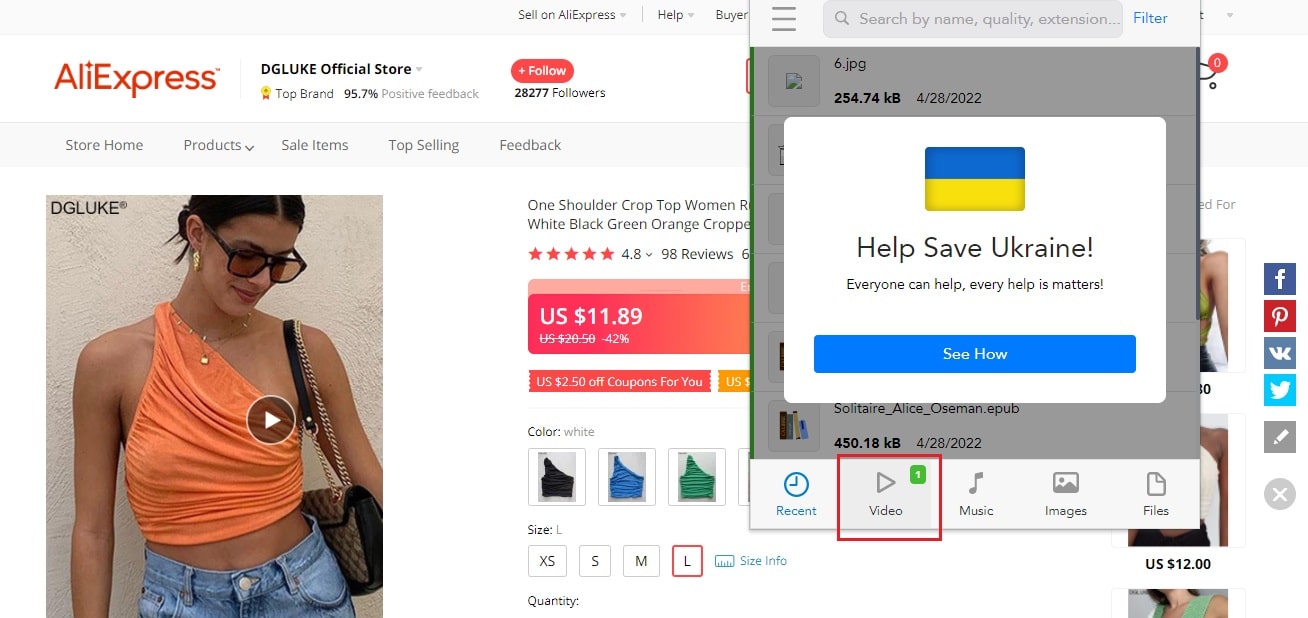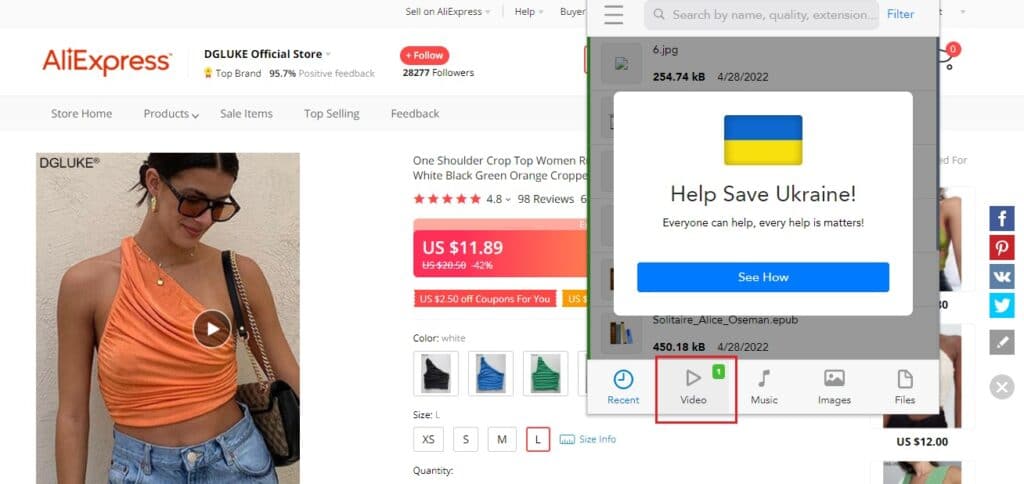 As you can see, the extension notifies you that it has detected a video: click on "Video" and then download it.
Easy, isn't it?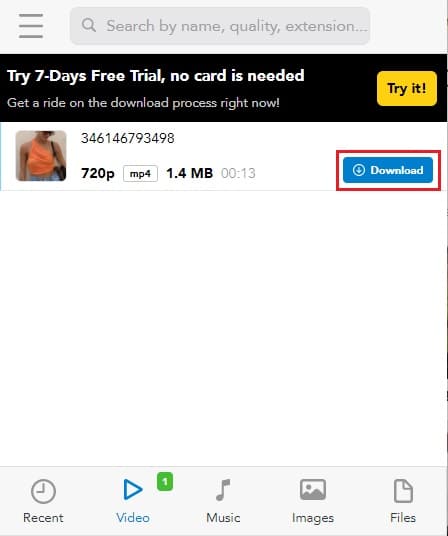 This tool is also very practical if you're selling AliExpress products and want to show your customers a better view of them.
Download videos from your mobile
If you prefer to download your video from an Android or iOS smartphone, you won't need to download an app that takes up space on your device: by simply recording the screen you can save all the AliExpress videos you want, in a very quick and easy way.
Steps to follow
Search in the AliExpress app for the video you want to download and click on the symbol with the two arrows (at the bottom right) to play it on full screen and record the screen of the video only.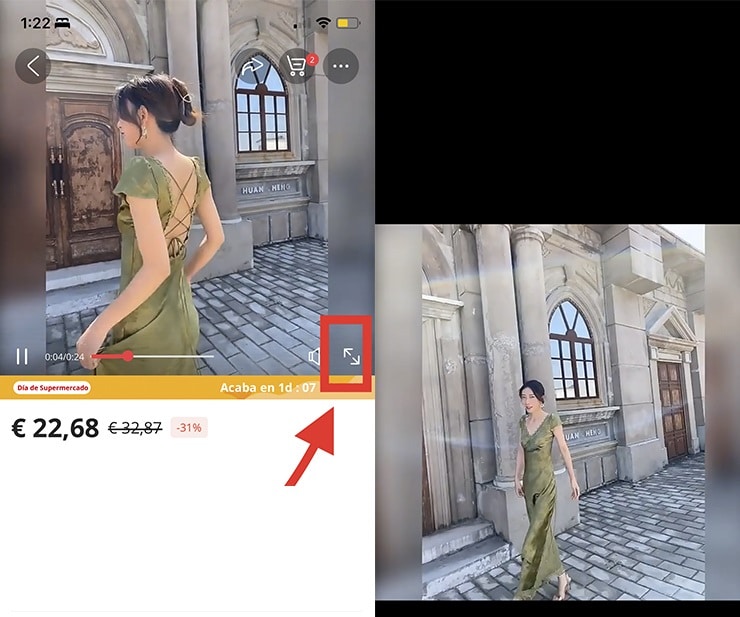 Now slide the screen from the top of your mobile: in the case of Android, click on "Record screen" and for iPhone mobiles, click on the record symbol that you will find at the bottom left.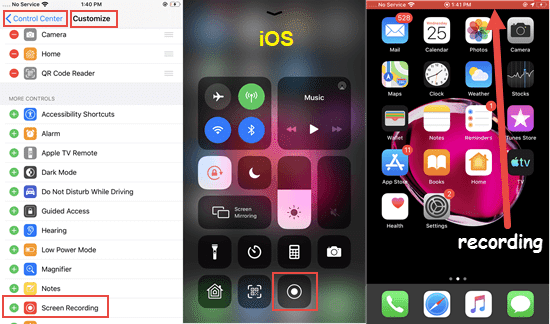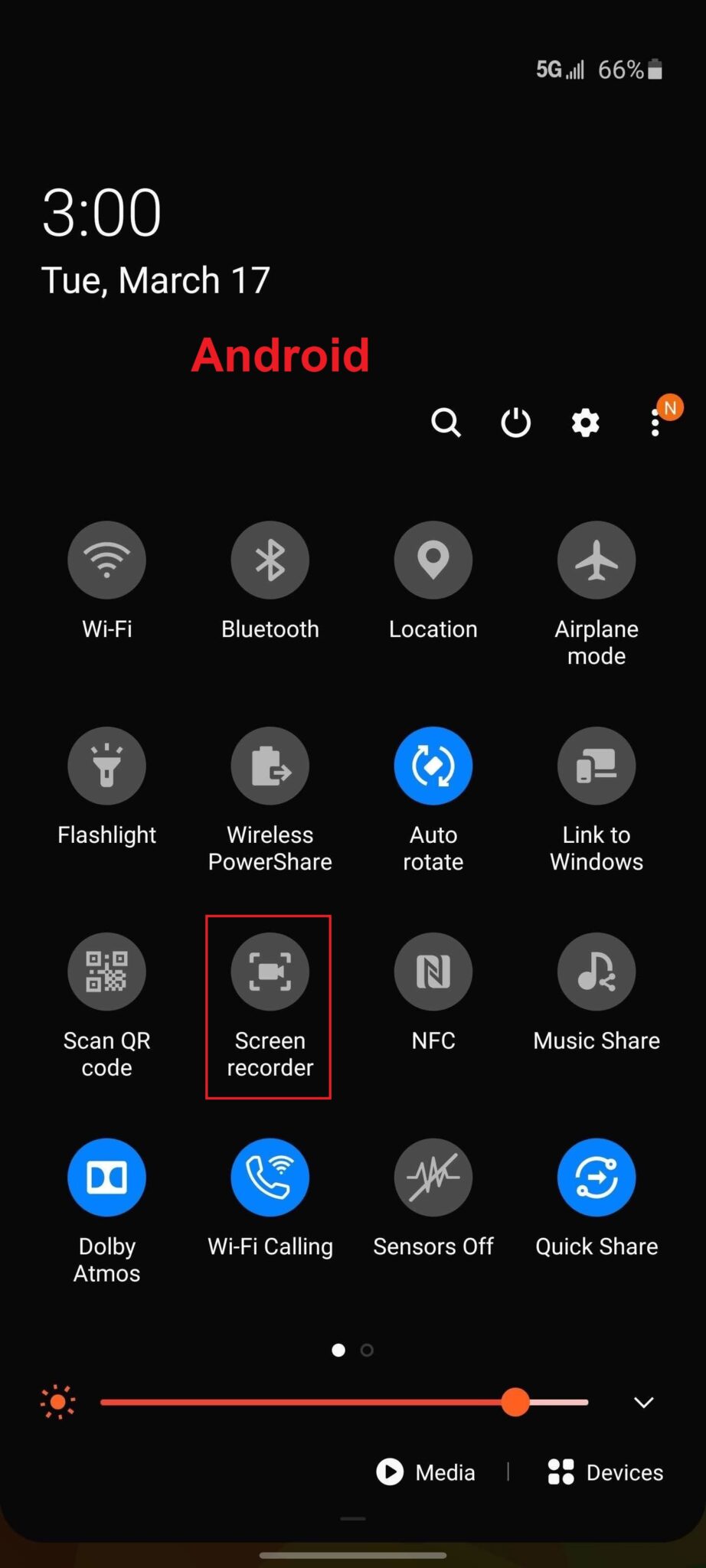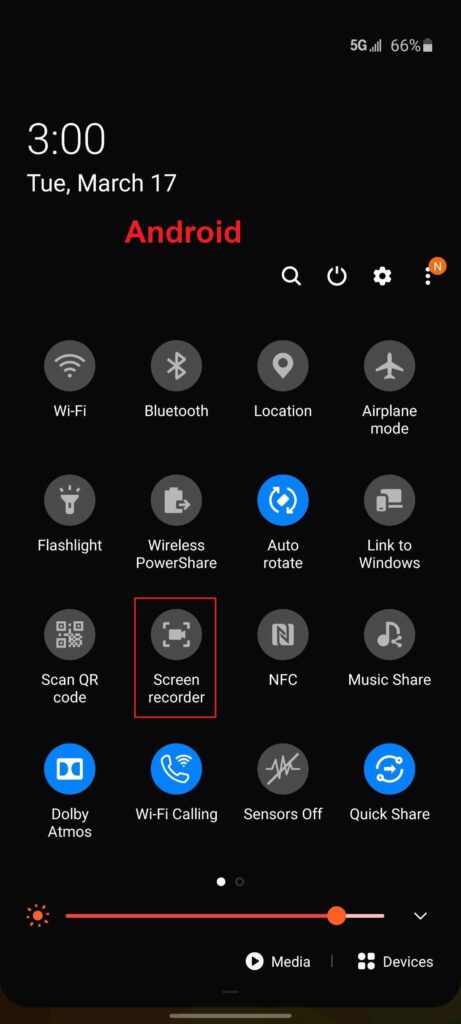 To end the recording, just click on the record screen tool again.
Then that's it! You have the video saved in your gallery. You can also edit and trim it from your phone, so it has the duration you want.
Remember that all the tricks we've taught you will also be useful for any online store or even to save videos from social networks like Instagram or Facebook.
Ask the seller directly to send you the video
Another way to get a video quickly is to write to the seller and ask them to send it to your email: tell them that you need it to show it to your customers, and you'll see that they won't complain at all.
After all, it's in their best interest not to lose any sales.