Hi! Today we are going to talk about Adidas jumpers in AliExpress, a hot topic considering the recent changes in AliExpress.
We've also going to compare the prices you can find in Amazon, AliExpress, eBay and Asos, some of platforms where you can find Adidas jumpers. Keep an eye out for deals and good sellers, and bookmark this post to show it to anyone looking for cheap Adidas jumpers 🙂
Are there any original Adidas jumpers in AliExpress?
If you know a little about AliExpress, you may already know its a huge bazaar for both original and replica products as well as white label Chinese brands. That's why it's important to know how to tell the difference between an original and a replica Adidas jumper. Luckily we have be able to confirm that AliExpress does indeed sell original Adidas jumpers.
You can rest easy, sellers don't lie. Each day there are less and less replicas, and even if you find one, sellers don't usually lie about it, they tailor for people looking for replicas.
On the other hand, original Adidas jumpers aren't particularly cheap, expect to spend at less 60€ a piece. There is a few thing you can check to make sure the Adidas jumpers are original:
Take a close look at the logotype featured in the product description.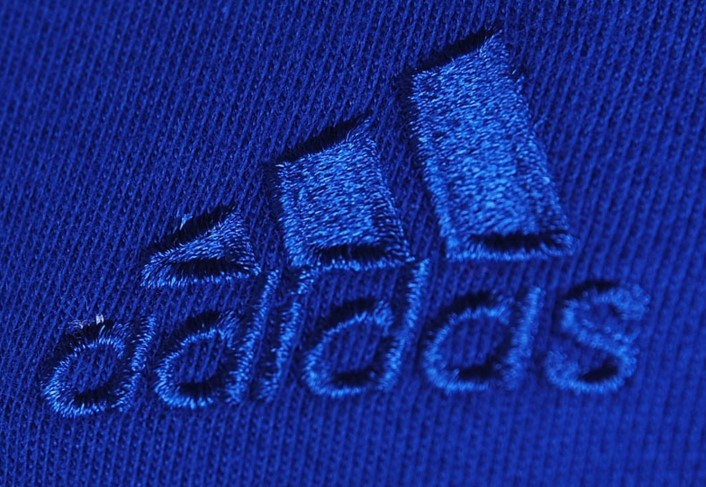 Another clue is to check if the description of the product includes words like 'original'.

Of course, the price. Replicas are always cheaper than

original Adidas jumpers

. It really depends on how much money you want to spend and if you are getting an original or fake, either way, both products will be 'Made in China'.

THE ULTIMATE TRICK! Check if the AliExpress seller includes a Guaranteed Authenticity icon in the description of the product. When it says 'full refund' that's exactly what it means, they will give you up to double the price you paid if the product turns out to be a fake. Therefore, it goes without saying, if a product has this icon it's 100% original.

Price for original Adidas jackets and jumpers in AliExpress
After investigating and comparing prices and models on different platforms, we reached the conclusion that you can find Adidas jumpers in AliExpress for cheaper that you would on the official website. Usually they go for about 50€ in China, a little less than would they would be in Europe or other countries. It's not much difference, about 10/15€, but nobody ever refused a discount did they?


Depending on the collection or the model, prices may vary. You already know that Adidas jumpers go for about 60€ more or less. Luckily, we've fount a wide stock of jumpers on AliExpress for cheaper, like we already mentioned above, you can find models for only 49€.
Remember that AliExpress always offers free shipping.
If you want to limit your search a bit, try looking for original Adidas jumpers for women or the men's catalogue.
Sized for Adidas jumpers
Most of the sellers will use the following chart (or similar) so you can convert whatever size you are used to, to the one used in AliExpress. There may be some differences, so make sure you check the measurement of each size (XS, S, M, L, XL, XXL and XXXL).

If the product has comments, make sure you look at them, they'll give you a better idea about size, originality, replicas… and always check the sales history.
Chinese shops offering cheap original Adidas jumpers
Some sellers are starting to get excellent ratings for the Adidas they offer in their catalogue. Here are the three shops with the best reputation and comments:
best Sports stores

: it has a 3 diamond rating, more than 100 Adidas jumper models and enough sales to be considered 100% safe.

Relee Sports Shop

: good prices, discounts for most of their stock… and a 2 diamond rating.

Top Sports Flagship

: it has a wide selection of original Adidas jumpers and jackets, including the latest fashions.
Make sure you take a look at their catalogues. They have incredible offers, so hurry up before they run out of stock!
What if I find an Adidas jumper for 25€?
There is no doubt you are dealing with a replica. Chances are, the seller uses shops that open and close quietly to sell their falsified products as soon as they can. You can find some bargains on AliExpress, but if you see a product 3 or 4 times cheaper than usual… don't be naive.
Three alternatives to AliExpress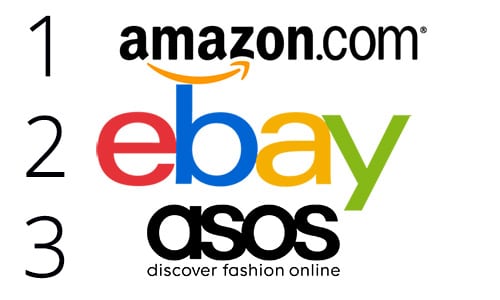 Option 1 – Amazon
Here is why you should purchase your jumper from Amazon:
Fast shipping, from 24 hours to 7-10 days

Free shipping

More models than AliExpress

100% original jumpers
Unlike AliExpress, Amazon has both external sellers and their own stock. Therefore, when you are looking for Adidas jumpers in Amazon , chances are the first results are going to show their own products rather than those of external sellers. You might think this isn't important, but reality is, sometimes you are missing out on the best deals, which may not be offered by Amazon itself.
Instead, try investigating. You might find an incredible deal. To find the best results, select all sellers or go one by one to check the stock or price offered by each one of them.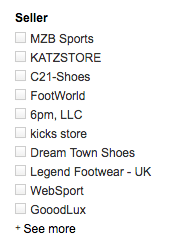 When will I get my jumper?
There is a really good trick to get you product within 24 hours for free. You don't have to purchase it, but I recommend you do. I'm talking about Amazon Prime, a great service with great advantages:
FREE next day shipping for millions of products

Free and unlimited picture storage

Priority access to events such as Amazon BuyVIP, every night at 22:00, 9 hours before the official opening
In any case, Amazon Prime has a free 30 day trail you can cancel any time. So, to get your jumper the next day without spending anything on shipping, all you have to do is sign up, buy whatever you want and once you are done, cancel the subscription. It's that easy!
Option 2 – eBay
Have you tried looking fro Jumpers on eBay ? I'm sure you have. Just remember that it's a huge clothes outlet and you really have to take into account the state of the product. When you first look for Adidas jumpers you are going to get more than 6000 results, and depending on its state, be it new with tag, new without tag, with defect or used, it's going to be cost more or less.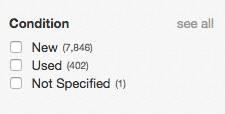 Personally I don't like spending money on second hand clothes. There's no particular reason for this, its just a personal preference. eBay there are thousands of new original products, but I've been unlucky enough to run into some replicas.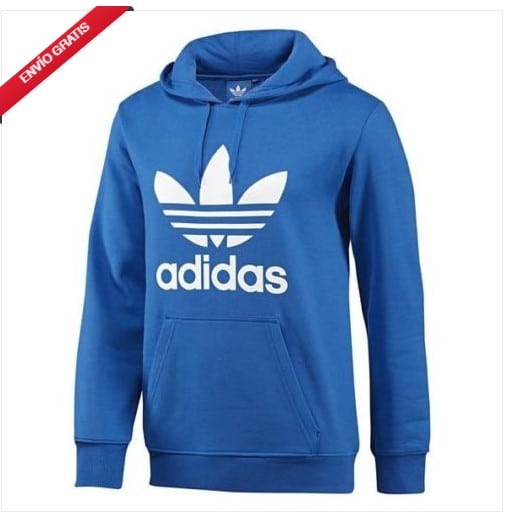 Option 3 – ASOS
We've left it for the end, but that does not mean its any less important. Every day more and more people are shopping for clothes in ASOS, an online super store for clothes and beauty products with more than 50.000 products, including their own line as well as that of others. It has products such as shoes, accessories, jewelry and beauty products for both women and men.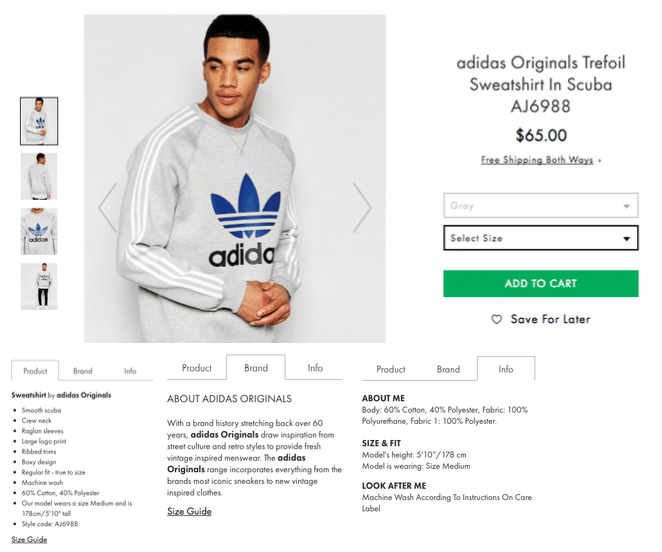 When it comes to Adidas Jumpers, you can find up to 60 models from the 2016 season. You won't find such good prices (from 80€ onwards), but shipping is free, and you can even get express shipping and free return in certain countries. Furthermore, they have excellent customer service. No wonder they are so popular.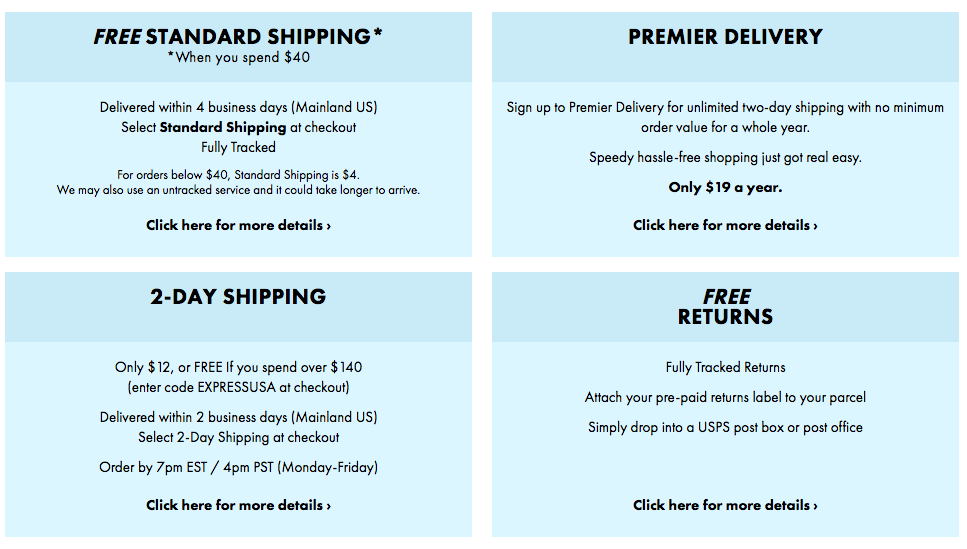 Finally, all of the models in Asos are original and the website is super easy to use.
Don't forget to contact sellers that don't speak your language and don't know your size… And if you have any more doubts, leave us a comment, we'll be happy to help.