Undoubtedly, Apple AirPods are the best wireless earphones in their category.
However, right now there are very good alternatives and on AliExpress you can find many brands that "copy" the style of the AirPods for a much lower price.
Of course, not only the appearance is important. You must also take into account the sound quality, battery, finishing touches, durability…
That's why today we'll explain how to find cheap and reliable copies of the AirPods.
How to find cheap AirPods clones
It's been a while since AliExpress banned selling counterfeits on its platform. However, AirPods can be easily found since they're not sold as replicas but as "inspired" AirPods earphones.
Just click on this link, which will take you to the search for wireless headphones, and you will see that in the first positions already appear clones of the AirPods.
If you are looking for headphones of a similar quality to the AirPods Pro on AliExpress click here.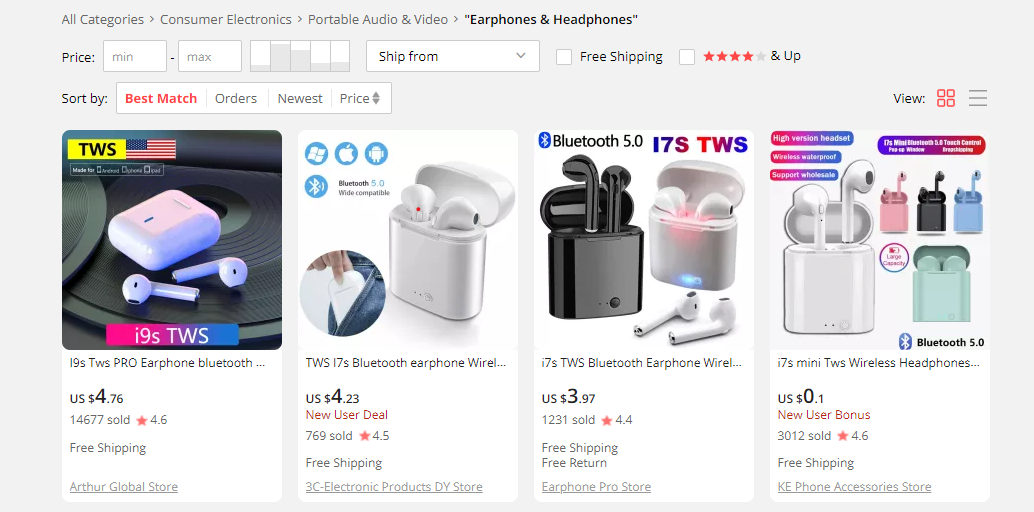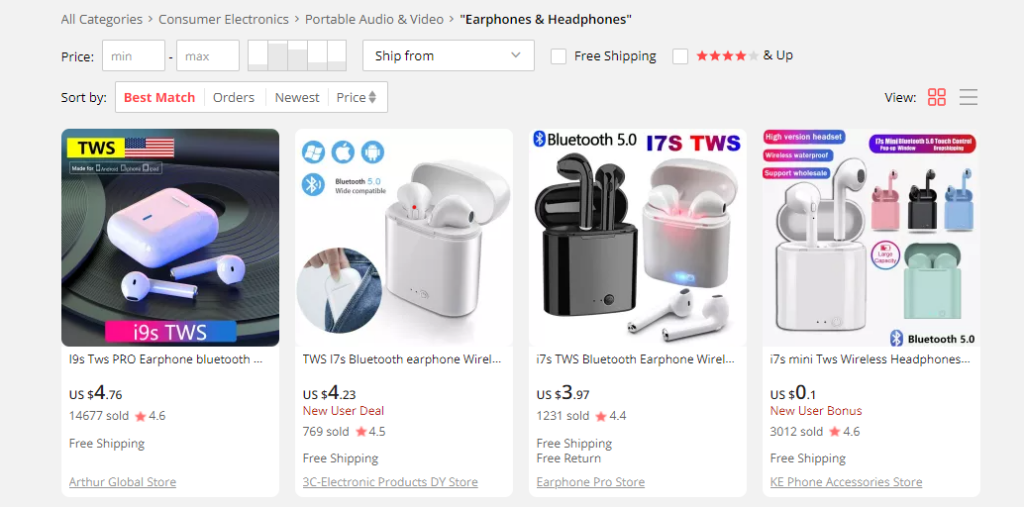 Although some models have many sales and reviews, sometimes these stores are not so reliable because the earphones simply copy the aesthetics without paying attention to sound quality.
So…
What is the best copy of the AirPods?
If you want a copy of the AirPods that is at least useful, we recommend you to look at this type of earphones that you can find from $15. Look closely at the reviews of other buyers to validate that they are worth it.
Below we will give you other quality alternatives.
Do they have the Apple logo? Do they have the same quality as original Apple AirPods?
No, most of them are inspirations and do not carry the logo. If AliExpress detects that any seller sells fake products with the Apple logo, their store will be closed.
Regarding the quality: there are earphones that have good sound quality and finishes, but the components (such as the chip, transducer or acoustic mesh) will not be the same. These are small details that you will only find in Apple AirPods.
Can I find cheap original AirPods?
Main article: Original AirPods on AliExpress
However, we have good news: it is possible to find cheaper original Apple AirPods on AliExpress.
The products of this famous American company have long been available in other stores from authorized sellers and on AliExpress you can often find them at a cheaper price.
Best brands of AirPods clones
If you want to find earphones similar to the AirPods but that have good sound quality, it's best to look at the brands that specialize in sound products. You can find plenty of them on AliExpress and most of them quality headphones, earphones and speakers.
Some brands are inspired by the AirPods but are not exactly the same; still, the sound quality is very good.
We recommend you take a look at these earphones.
Xiaomi
Undoubtedly, Xiaomi is the Chinese technology brand par excellence, thanks to its high quality and very affordable products. It became known for its smarthones, but their eaphones and headphones have also become very popular.
Xiaomi has many models, and not all of them look like the AirPods, but some, like these are practically the same.
Whether they look like AirPods or not, Xiaomi's wireless headphones usually have great features: sound technology like aptX, noise cancellation, good sound quality… It all depends on the model you choose, though.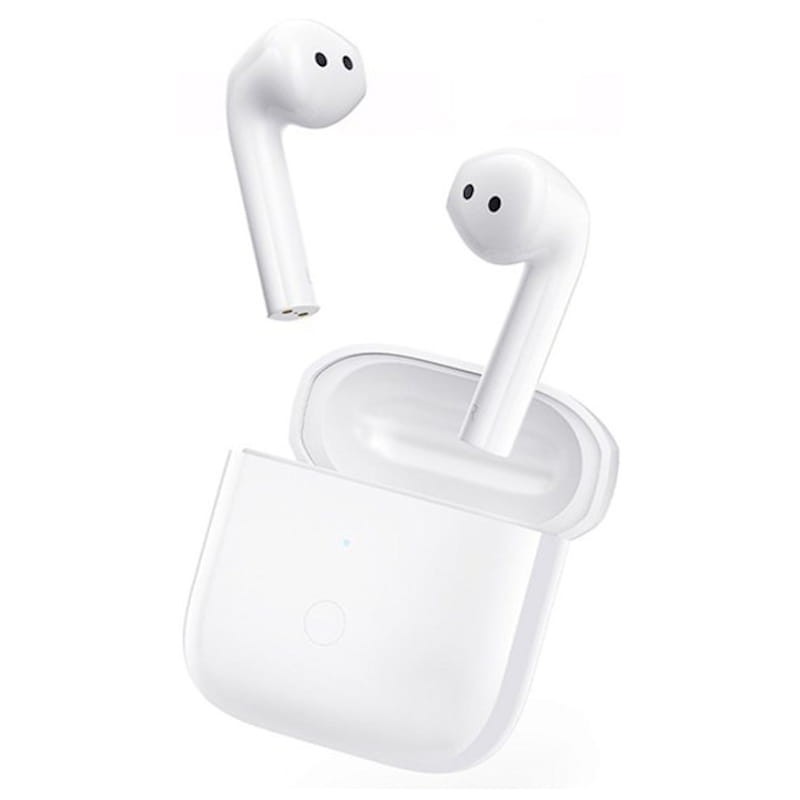 Tronsmart
This is another brand known for years for selling high-quality earphones and speakers through its official AliExpress store.
As you can see below, some of their earphones are inspired by the famous AirPods, with a charging base where to store and charge them.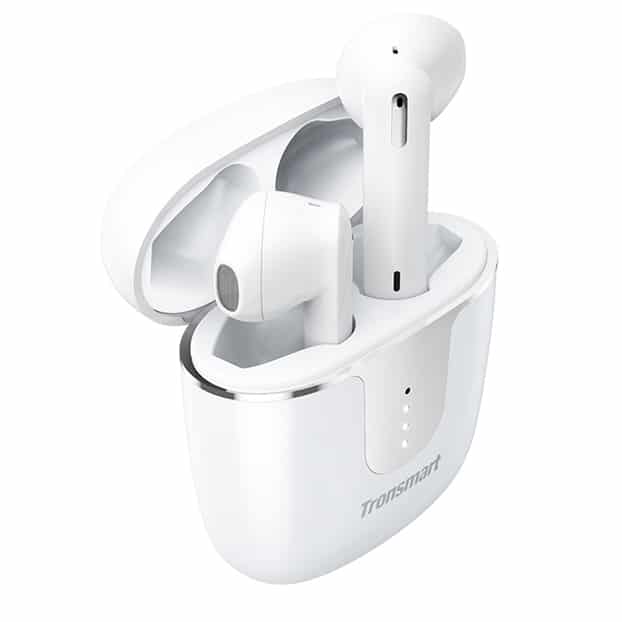 You can find this and other models at this link.
OnePlus
The brand OnePlus has always been known for offering high quality smartphones. Now, we can also find that same quality in their branded earphones, which you can check out here.
The price of their wireless earphones is higher than other Chinese brands. However, OnePlus never disappoints: active noise cancellation, multiple microphones to improve sound quality or Dolby Atmos Sound are some of the features that we can find in their devices.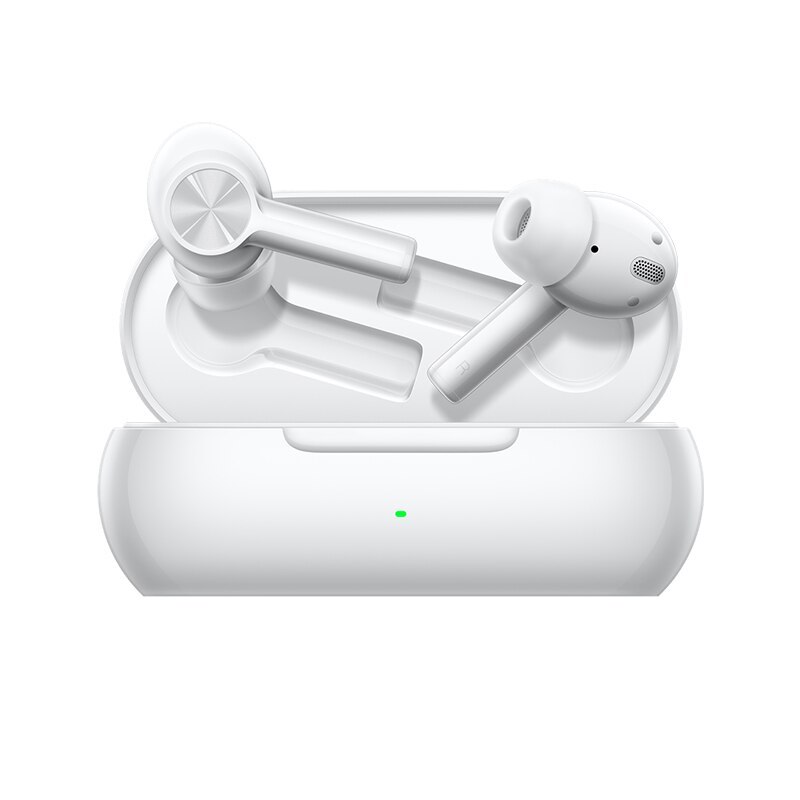 QCY

The QCY brand has become very popular in recent years for its high quality headphones at a very tight price. And we're not just saying that: they have more than 95% positive feedback and some of their products accumulate 5-figure sales.
It has many wireless headphones, with different finishes and technologies.
Some of them look very similar to the AirPods, and also their features are very good: touch sensors, high autonomy charging cases, noise cancellation…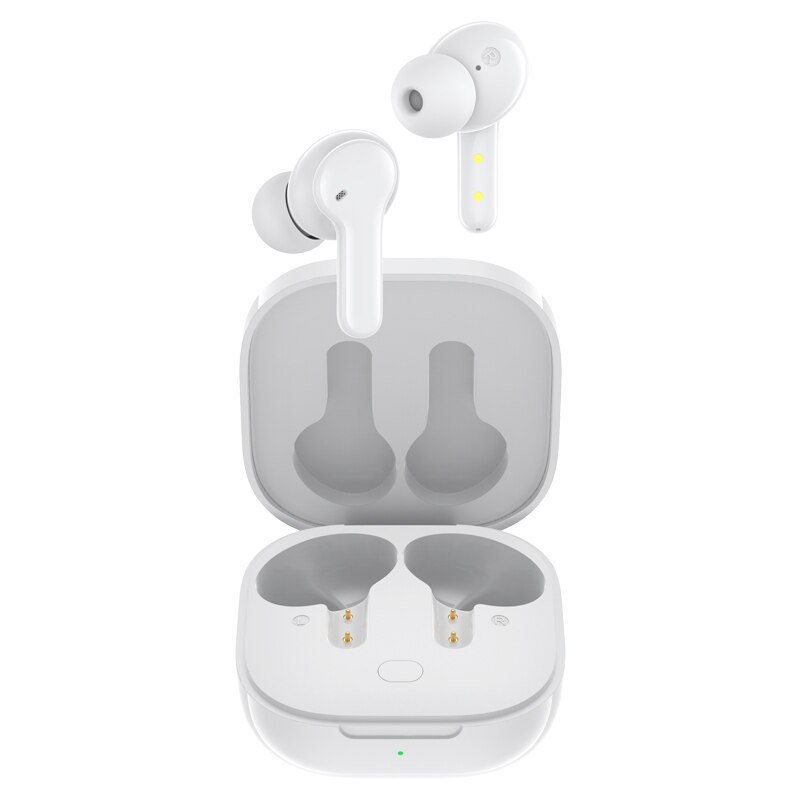 You can find them at this link.
JBL
The JBL brand is well known, even being compared to BOSE, another sound related giant. Of course, they're not as cheap as other brands we have talked about.
They have a wide variety of models, and although JBL is known for having their own very distinctive design, some of their headphones definitely look like the AirPods. You can find them by clicking here.
Realme
This fairly new brand has set out to become a close competitor of Xiaomi.
Their cheap smartphones already have thousands of sales, and their wireless earphones are becoming increasingly popular. They can be found on AliExpress from this link.
They have very interesting features such as active noise cancellation, ambient noise cancellation and they also have great autonomy thanks to their charging case.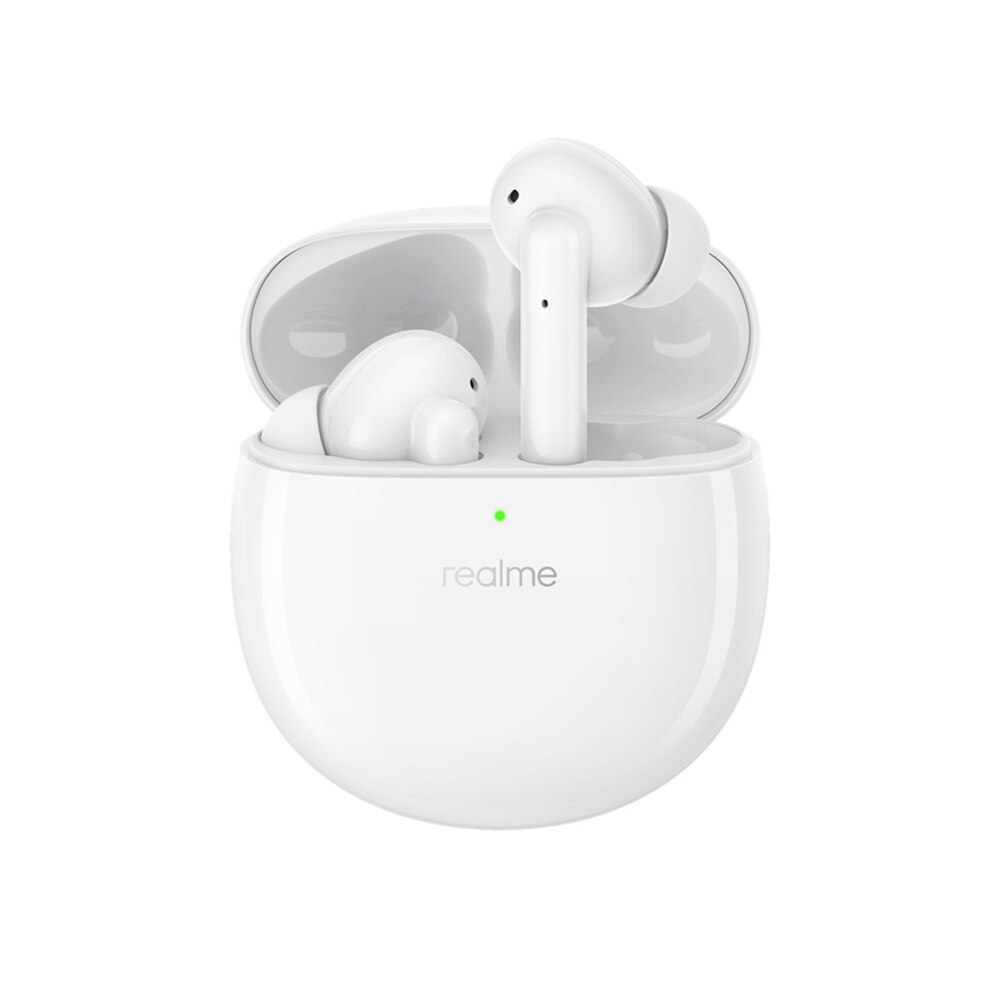 Although they are worth twice as much as similar products of other Chinese brands, the price (and quality) difference is worth it.
Baseus
Another of the best known brands on AliExpress for their earphones and speakers. They have different models, some look a lot like Apple's AirPods and AirPods Pro as you can see here.
The best thing is that they not only look aesthetically similar, they also have very good sound quality: active noise cancellation, ambient sound mode, low latency, Hi-Fi sound… Although it depends on the model. The ones with better quality usually cost more, but they are always at a much lower price than the Apple ones.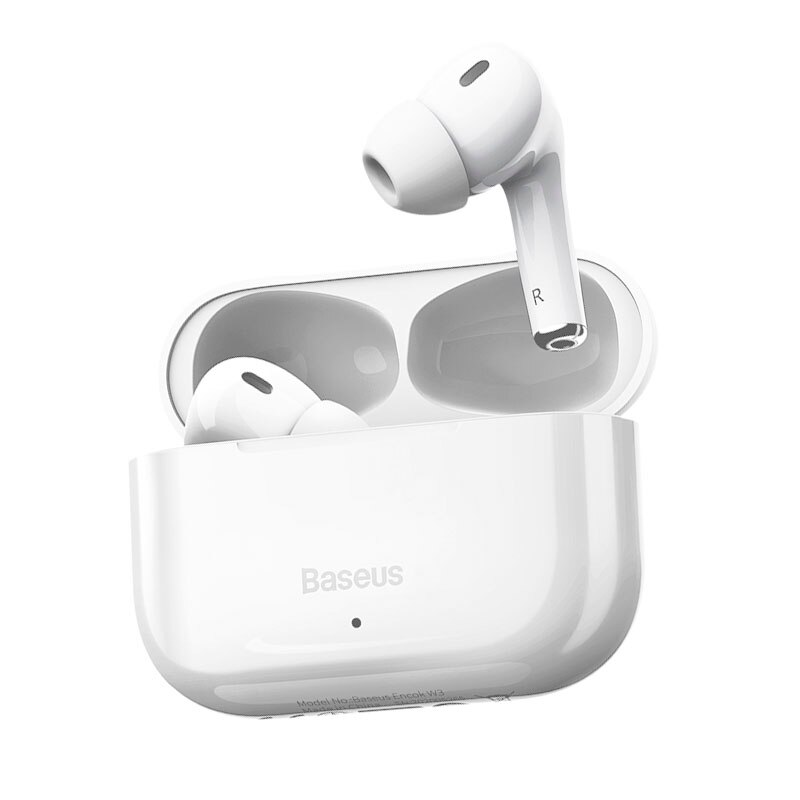 Conclusion: Is it worth buying AirPods clones on AliExpress?
As you can see, on AliExpress you have many alternatives: you can buy cheaper original AirPods, white label clones and also earphones from Chinese brands that are inspired by Apple earphones.
The choice depends on your budget and needs. Well-known Chinese brands such as QCY, Tronsmart, Baseus and all those we have discussed above, have the advantage of being very reliable sellers with many years of experience selling online.