---
If you have other questions regarding how AliExpress works, you can see all the frequently asked questions and their answers in this link.
---
Are you still using your old email to access AliExpress? Don't worry, there is a solution to this problem. Today we are going to explain step by step how to change your AliExpress email. The e-mail you use must be the one you check more frequently, since you will receive all the notifications related to your orders, such as notifications that the protection time for your order is going to run out soon.
How to change your e-mail on AliExpress
The steps to follow to change your email are very simple. You just have to go to My AliExpress> Account settings> Edit settings, and once on this page, select "change e-mail address".

Next, it will ask us to verify our account (to prevent strangers from entering our AliExpress account and changing the e-mail without us knowing). We will receive in our email a message with a 6-digit verification code, if you do not receive it, check your spam or junk mailbox.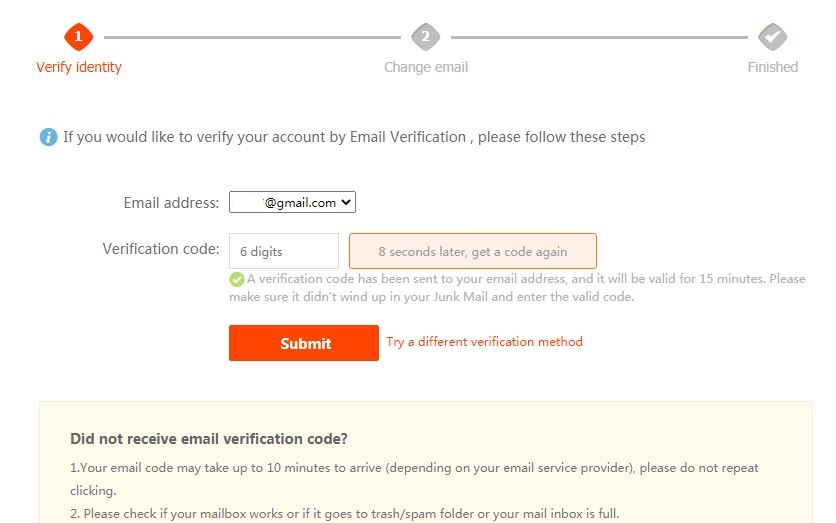 Once the current email has been verified, it will ask us to enter the new email account to which our AliExpress account must be associated, and we will receive a new email with another verification code. If this account is already registered we will not be able to make the change. Only when we enter the verification code that we have received in the new email can we change the email address of our account.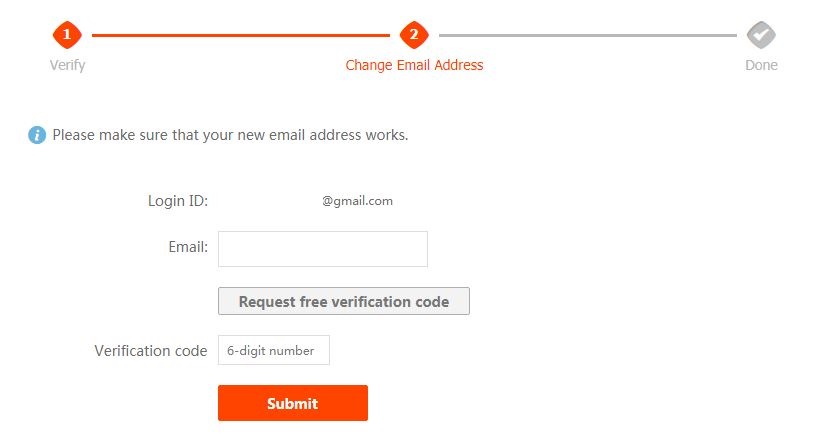 What if I registered with the wrong e-mail?
At the moment the only way to change it is by receiving a verification message in your current e-mail, so if you entered the data incorrectly when you registered, you will not be able to change it. In this case, we recommend creating a new account with the correct data to receive notifications and thus avoid problems with your orders.
How to change notifications received in your e-mail
If you get too many emails from AliExpress but you don't want to stop receiving the most important ones, you just have to change your account settings and the notifications that arrive. To do this, you will have to go to the same page that we have just seen (Edit settings) and access the "E-mail notifications" section, where we can activate or deactivate the 4 types of e-mails that AliExpress sends us:
Notifications of new seller messages
Payment confirmation
Order cancellation
Shipping confirmation


We recommend that you always receive these e-mails as they are the best way to control your orders, so you do not miss a single change in their status and therefore avoid problems. But, if they bother you, it is possible to deactivate them.
How to recover your AliExpress account password
If you cannot access your account, you have to recover the password. To do this, you just have to go to the access page and click on "Forgot your password?". AliExpress will ask you to verify that this account is yours by sending a verification code. Then you can change the password for a new one.
How to cancel your AliExpress account
Finally, if you want to delete your AliExpress account, you just have to go to the "Edit Settings" page, and click on "Edit member profile". They will ask you to confirm the deletion of the account by entering your email and an explanation of why you unsubscribe. Remember that by deleting your account you will lose your orders, follow-ups, lists of favorite products … You will not be able to reactivate it again, check your account before deleting it!

If I don't have a computer, can I do all this from the AliExpress App?
We have focused on the steps to follow from any computer through the browser. From the AliExpress application for Android or iOS, you can also change this information, although it is a bit more complex. You have to go to your AliExpress account, look at the gear in the upper right corner. By clicking, we will access a page to adjust the different settings of our account. We have to click on Profile, and our e-mail will appear. By clicking on it, it will let us change it (previously validating our e-mail).
How to buy safely on AliExpress
In our blog, we have many more tutorials like this, where we show you the best tricks to buy safely on AliExpress. If you still don't know this online sales website very well, I recommend starting with our Essential Buyers Guide for AliExpress, where you will find the best tricks to save money and avoid issues when buying online.
Did you find this article helpful? We would love to hear your opinion, do not hesitate to leave us a comment below about your shopping experience on AliExpress.