For generations LEGOs have been a perfect gift for children and adults alike: fun and ideal for awakening the imagination and improving spatial vision.
The only problem with LEGO is that… they are very expensive.
But LEGO geeks are in luck: on AliExpress there are very cheap and VERY good quality Chinese clones*. And today we are going to analyze them.
* As they don't have the LEGO logo, they are not imitations or replicas. They are legal clones.
How to find them: to find the best results click on this search.
Opinions on these clones
I'm sure when you were a kid at some point you were given a Chinese LEGO from the dollar store.
Wasn't it hideous? Those misshapen pieces could drive even the most patient child crazy.
Well, today's Chinese LEGOS have nothing to do with it: in the last decades the Chinese industry of the "blocks" has evolved a lot and the quality of the product has experienced a spectacular improvement.
And we say this from our own experience (we have bought several times, always satisfactorily) and from what we read in specialized forums.
As of today the Chinese LEGOs on AliExpress are:
Of a quality that is around 90-95% of the original.
70% cheaper.
But of course, you have to know who to buy them from.
That's why we have prepared the ranking of the best LEGO brands on AliExpress.
Best brands of Chinese LEGOS
1. APAN SAPIO
Official store: Go to the store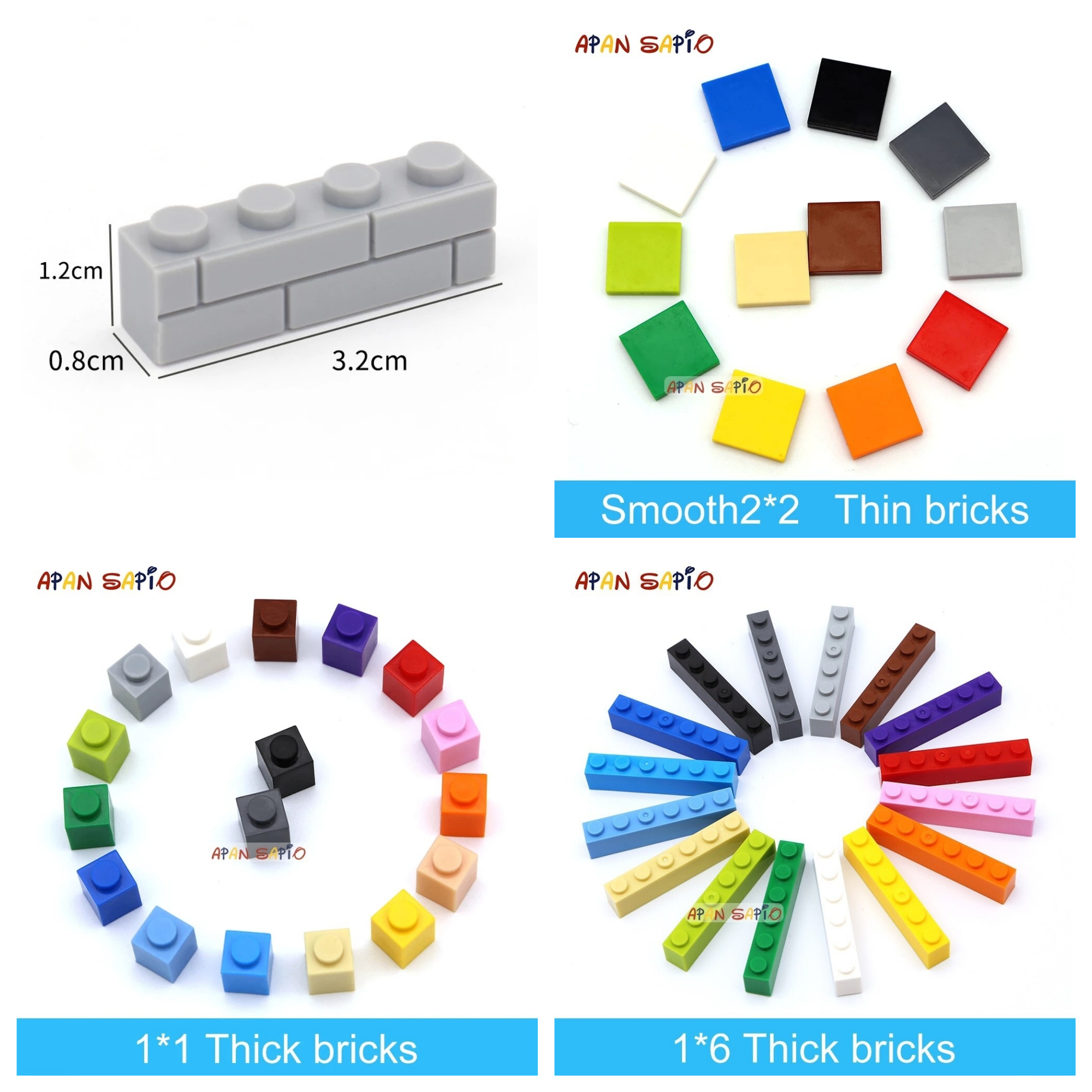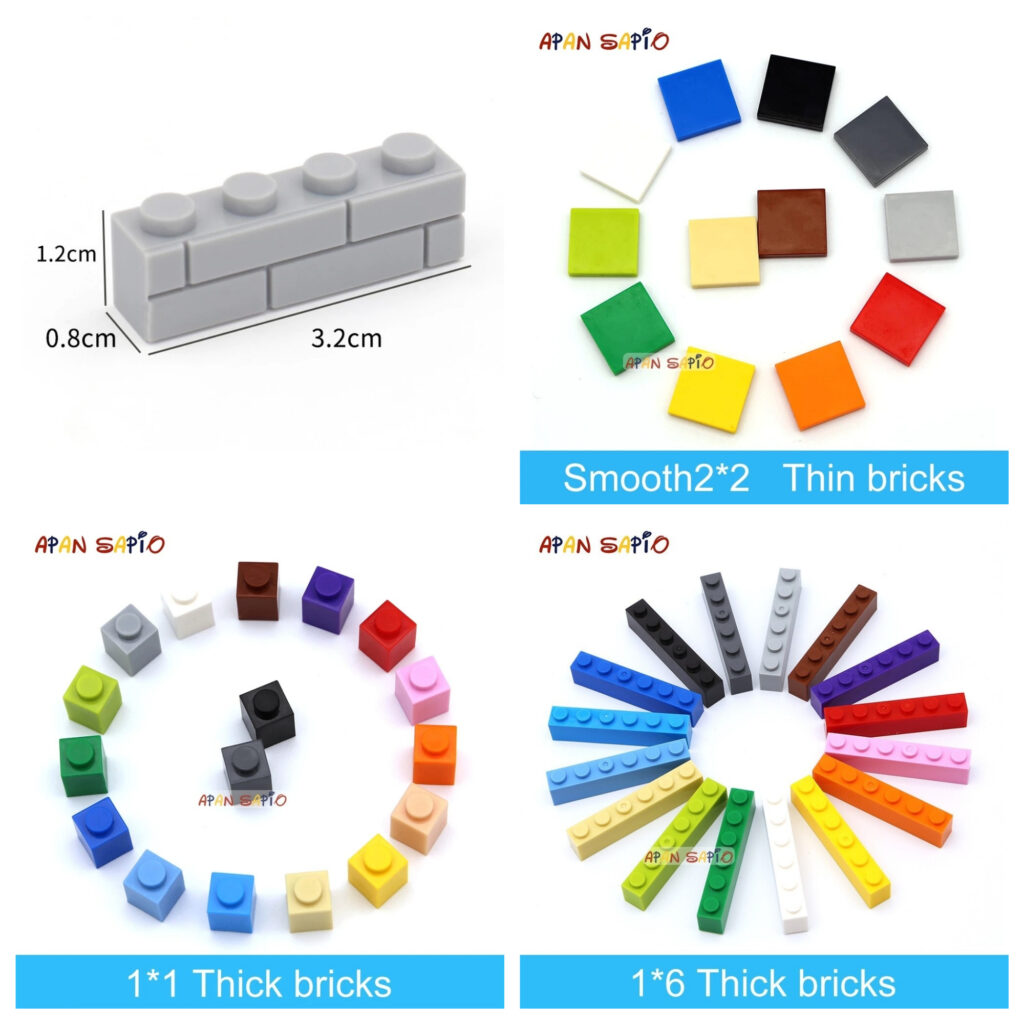 Undoubtedly one of the best brands of Chinese LEGOS that you can find in AliExpress is APAN SAPIO. Their pieces are fully compatible with the original LEGO ones and you can find from single block sets of all sizes, to a lot of models such as robots, dinosaurs, emblematic monuments,…
Although they do not have a box, they come perfectly packaged and have instructions so you know how to assemble the models.
2. SEMBO BLOCK
Official store: Go to the store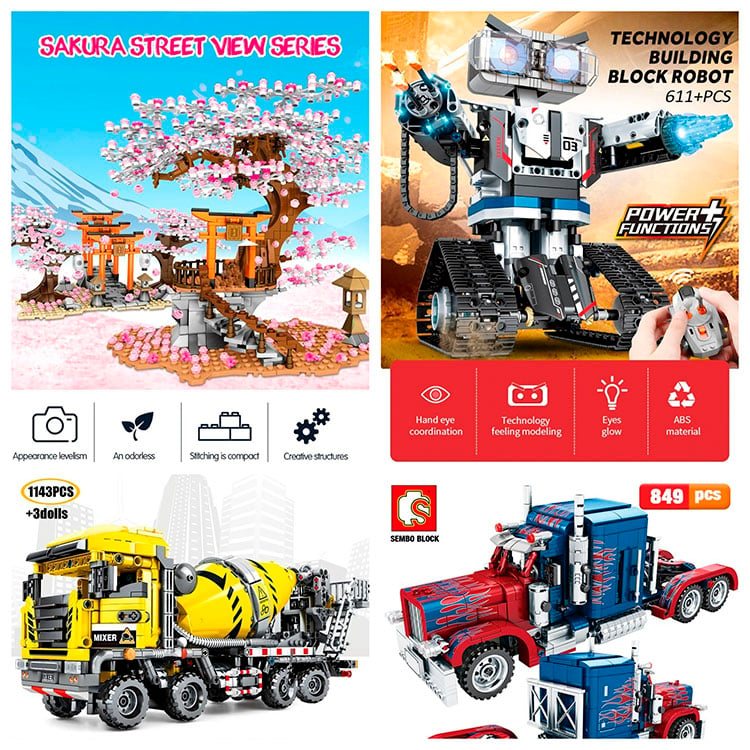 The brand SEMBO BLOCK has very cool models that have nothing to envy to the original LEGO ones.
The prices are very reasonable considering that most kits are large and contain many pieces.
All this, supported by the great reviews of this brand, make it also one of the best and most varied options we find in AliExpress (cars of all eras, landscapes, stores, robots, guns…).
3. KACUU
Official store: Go to the store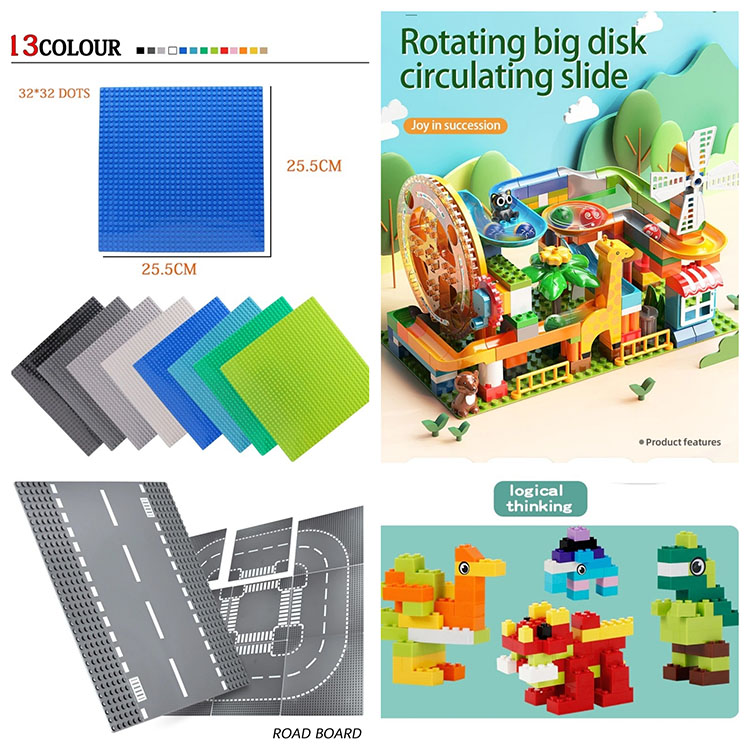 This brand also has building blocks compatible with the original brand (they have models with large pieces like LEGO Duplo, ideal for younger children).
You can find a great variety of children's models (be careful because despite that fact, some of them are not easy to assemble, so you will surely find them very entertaining for you too).
The pieces also come without a box but with instructions. Although the quality-price ratio is good, it is not as good as APAN SAPIO.
4. BuildMoc
Official store: Go to the store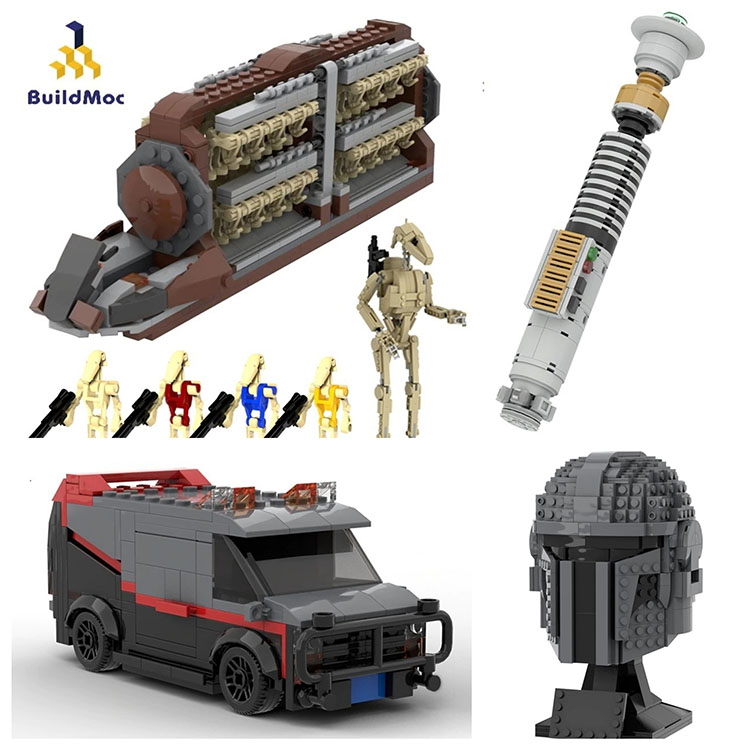 The alternative to LEGO Technics: with BuildMoc you can choose from a wide range of cars, but you will also find more special models such as the house from the movie "Psycho", Star Wars, pirate ships, cathedrals…
5. HUIQIBAO
Official store: Go to the store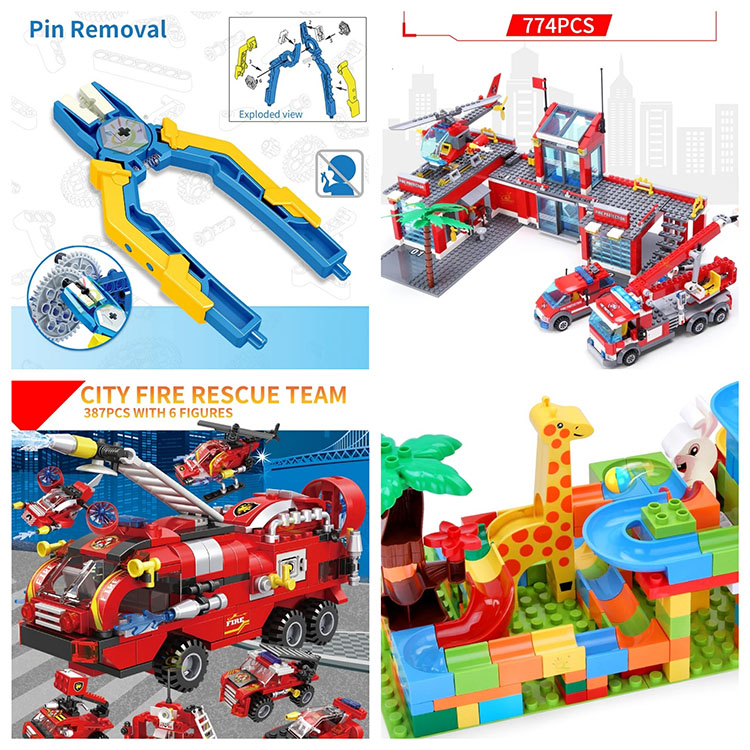 This brand focuses mainly on models for the children of the house. It has many options with large blocks similar to LEGO Duplo.
6. CADA
Official store: Go to the store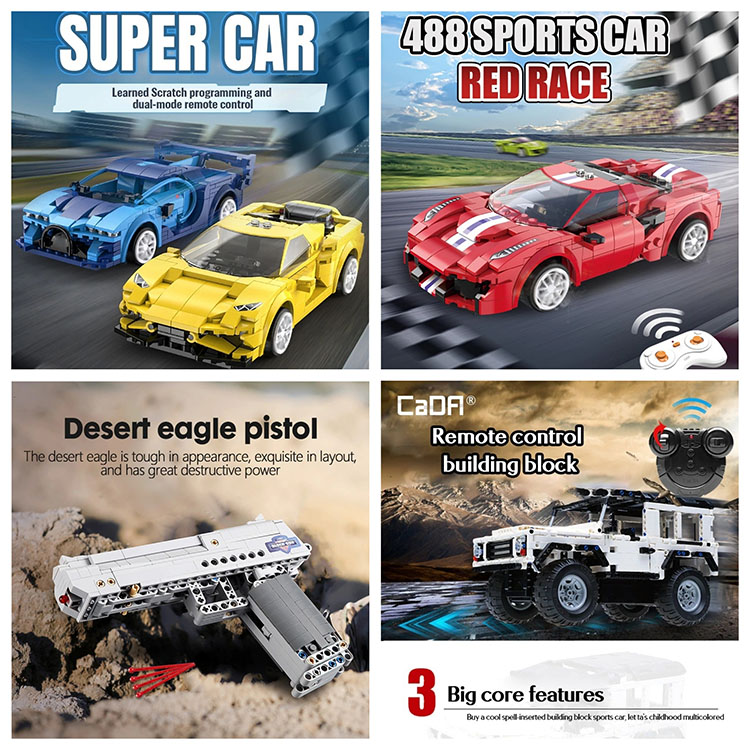 Although it has sets that are assembled only with building blocks, there are also mechanical kits (such as cars, trucks, cranes, backhoes,…), which you can control with a remote control once you assemble the model.
They look very good and the truth is that the prices in general, for these toys a little more sophisticated, are very good.
7. MAILACKERS
Official store: Go to the store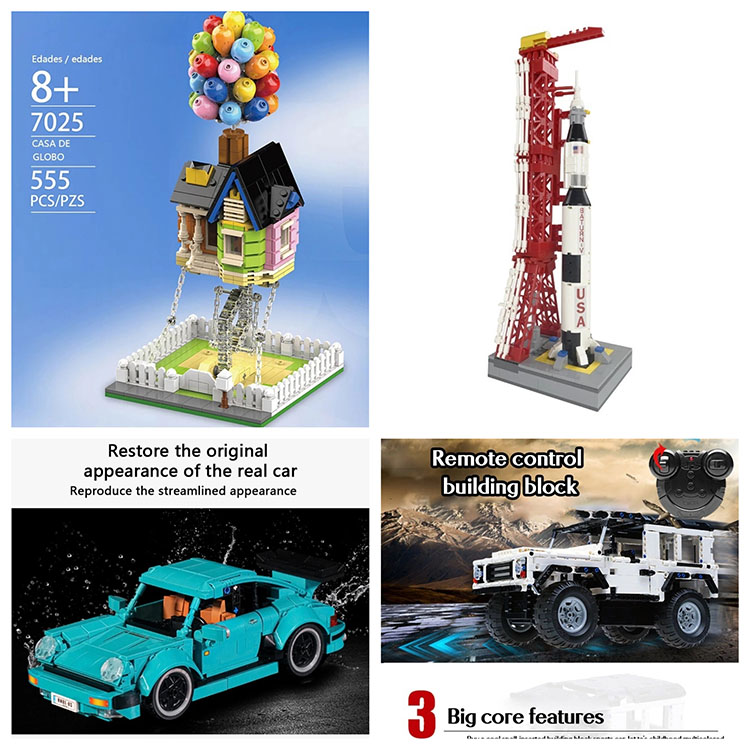 The MAILACKERS brand, although it does not have loose building blocks, also has a large number of models for all tastes (easier for younger children and more complicated for adults).
8. MOULD KING
Official store: Go to the store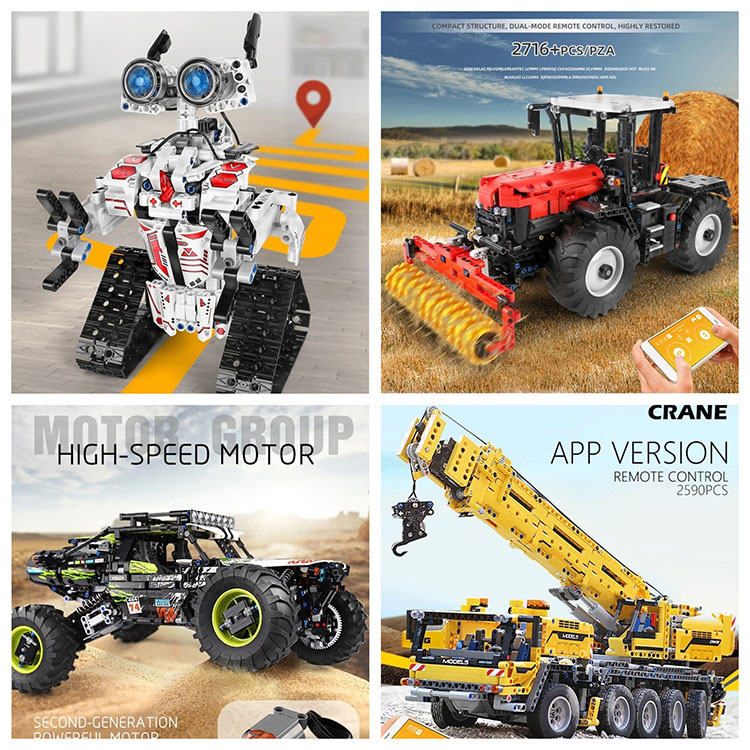 One of the reasons why LEGO became such a famous brand in the 80s was because of its models inspired by the Star Wars movies. Mould King has a section dedicated to this saga and you can see all the models by clicking here.
With many sales and good reviews. It has more than 2500 LEGO pieces to entertain us a good time.
Specialized stores
Apart from the official Chinese LEGO brand stores, there are also general stores that carry several of these brands.
These are the best ones:
Remember that most of these brands are compatible with the original LEGOS and you will have no problem mixing parts.
A huge variety
But the variety of LEGO in AliExpress is huge, if you want to see for yourself you can go through this search or this one.
You will be able to have a good time browsing through an endless number of loose pieces and models.
Official LEGO Store
As of recently, official LEGO stores have appeared in AliExpress, like this one. However, they're local stores (the one we have linked only sells LEGO in Spain), but it wouldn't be surprising that the sale of this brand normalizes through AliExpress sooner than later.
LEGO prices in these official stores are practically the same as in any other local LEGO seller, but AliExpress coupons can get you a discount.
What happened to LEPIN?
If you are already an expert on the topic of Chinese LEGOS from AliExpress, you may know the LEPIN brand.
This was a Chinese LEGOS brand highly rated by users that held spectacular quality, but sometimes, the fine line between a clone and a fake is hard to differentiate.
LEPIN had exact replicas of the popular brand and the Chinese government and Shanghai police "temporarily" suspended production of these toys in 2019.
After shutting down and a few arrests, we haven't heard from them again, which is a shame considering the good prices they had and the wide variety of models we could find.
Rumor: some say that LEPIN changed its name and is now operating under this store. Judging by their high quality, we wouldn't be surprised at all.
Frequently Asked Questions
Can I buy LEGO toys with the box?
Most of these toys come without a box to reduce shipping costs.
If you are interested in having them with the box because you want to give them as a gift or it is more convenient for you, do not hesitate to ask the seller for it. Surely for a little extra money, they can send you the pieces with their original box.
Do all LEGOS from AliExpress come with instructions?
All models usually come with paper instructions, but now, more and more sellers are including a QR code for you to download the instructions to your phone.
If your toy comes without any of this, ask the seller before giving it a bad rating.
How can I find Marvel LEGOS on AliExpress?
If you are a fan of everything related to the Marvel Universe, you can also find LEGOS of these superheroes by clicking here.
Of course, on AliExpress there is also the Marvel Avengers collection with many different models.
Although you will find many of the original brand, you also have cheap options of your favorite superheroes.