In the AliExpress app, there are several games that can help us earn coins and other rewards. It seems that the new "Happy Tap" game is here to stay.
In this article, we are going to explain all the tricks you need to know, so you can get the most out of the game from the beginning.
How to find the "Happy Tap" game
Remember that AliExpress games can only be found through its mobile application.
The first thing to do is to go to "Account".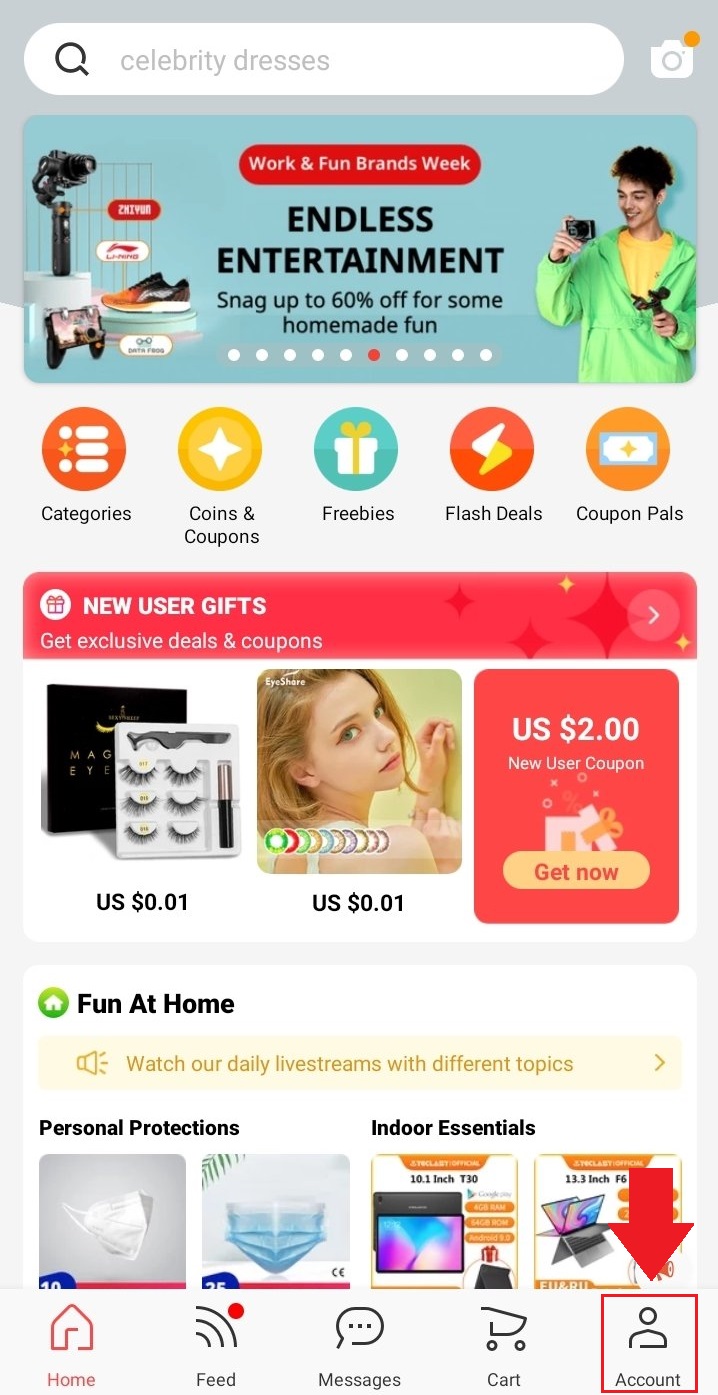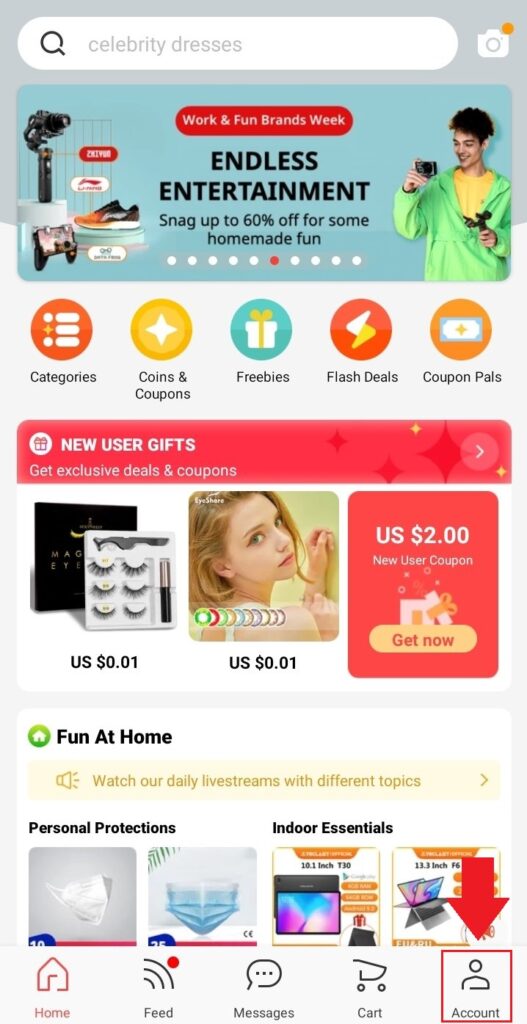 Scroll down until you find the "Games" section. Here you will see the different games available (some of them are temporary).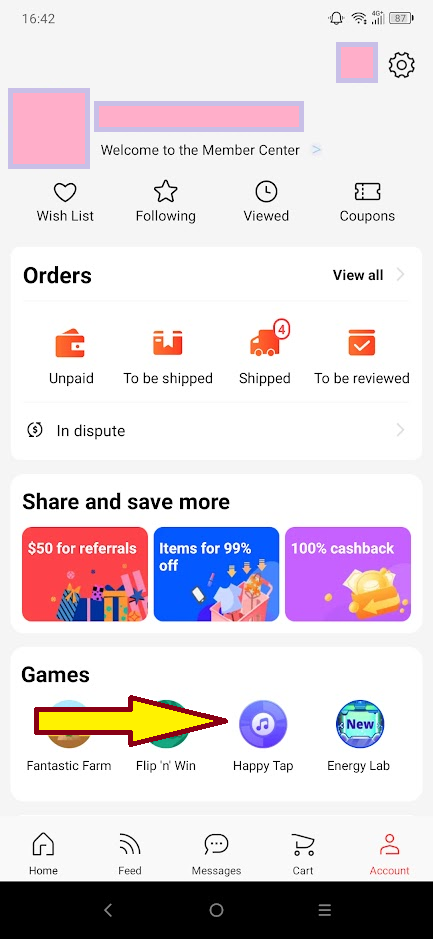 Click on "Happy Tap" to access the game. Then click on "Level 1" to start the game.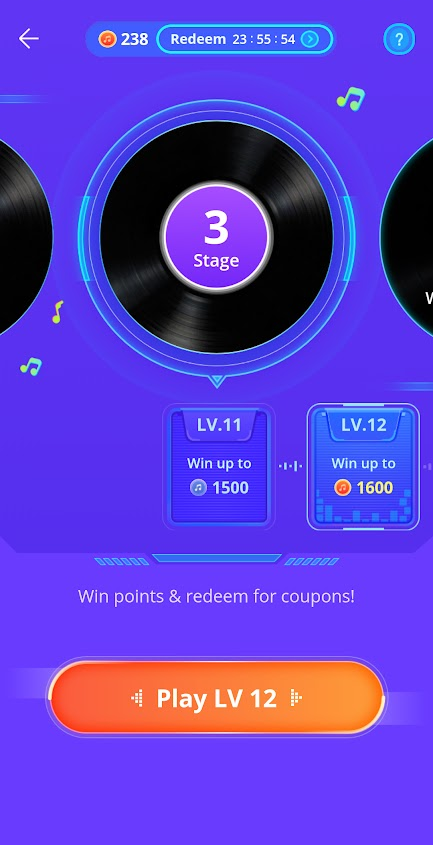 What is the Happy Tap game?
The game consists of getting points. When the game starts, objects will fall. If you click on them when they reach the wheels, you will score points. But be careful, there are also bombs and if you click on them by mistake you will lose a life.
Luckily, you have several opportunities to earn points. If you lose the first 3 lives you have, you will return to level 1. If you lose the next 3 lives again, you will only be able to play if you complete the specified tasks.
So you have to make good use of your opportunities. If you don't get enough points to redeem them or if you run out of lives, after 24 hours you will lose them and the game will start again.
How do I get the maximum points?
The game has several stages and within each stage, there are 5 different levels. When you complete a stage to unlock the next one, you will have to invite 3 friends or wait 24 hours. You can unlock up to 3 stages every day. It's important to level up because you can earn more points and that will help you get better rewards with less effort.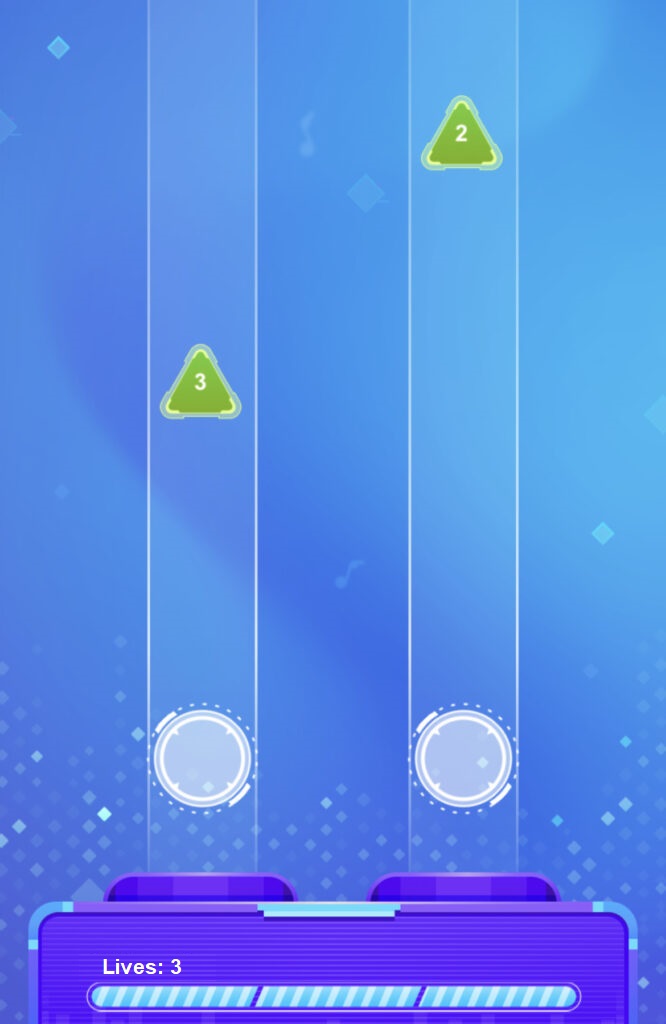 You can also earn more points by inviting friends. To invite them, just go to the redeem points page and click on "Invite to earn more".
When you invite a player who is not registered on the platform yet, you will earn 1,000 extra points. If the player you invite is already registered on the platform, you will earn 100 points.
Each player can be invited twice in a 24-hour period.
To get more points, we also recommend you:
Try to get the combos (when 2 pieces appear in the same place), as they add more points.
Get the blue dots, which add more points than the rest.
Rewards and prizes
Getting coupons with Happy Tap is very easy: with just a little effort, you can get enough points to exchange them for coupons.
And even if the smallest coupons seem unimportant, it's always good to have coupons for our purchases. To redeem points, just go to the top and click on "Redeem".
You will be able to see the points you have accumulated in the game and redeem them for AliExpress coupons. These coupons can be applied to all the products you have in your cart when you reach the minimum amount. The most important thing to keep in mind is that these coupons expire in 3 days after redeeming them, so don't think about it too much and add products to your cart as soon as possible from here.
So, is it worth playing the Happy Tap game?
These AliExpress games are always a good opportunity to win rewards. But in many, although there is a great reward, getting it is very difficult. That's why this game is great: getting coupons is very easy, and even if they are of a low amount, they can be used in any purchase.
Another advantage is that in most games you will get coins that you have to redeem for different prizes, and sometimes you're not interested. Here, redeeming game points is easy and simple, since you can do it from the game. So it's worth playing Happy Tap on AliExpress.