If you prefer you can go directly to the official help section of AliExpress by clicking on this link.
Sometimes, while browsing through AliExpress we might encounter bugs and errors. Like any web page, it is possible that there are outdated links or the page is being modified to add new functions.
One of the messages that you ask us about the most is "unauthorized account" or "OOPS! Looks like your account isn't authorized to view this page", something that can appear at any time, for example when we try to access the detail of one of our purchases or when we are trying to pay for our purchase.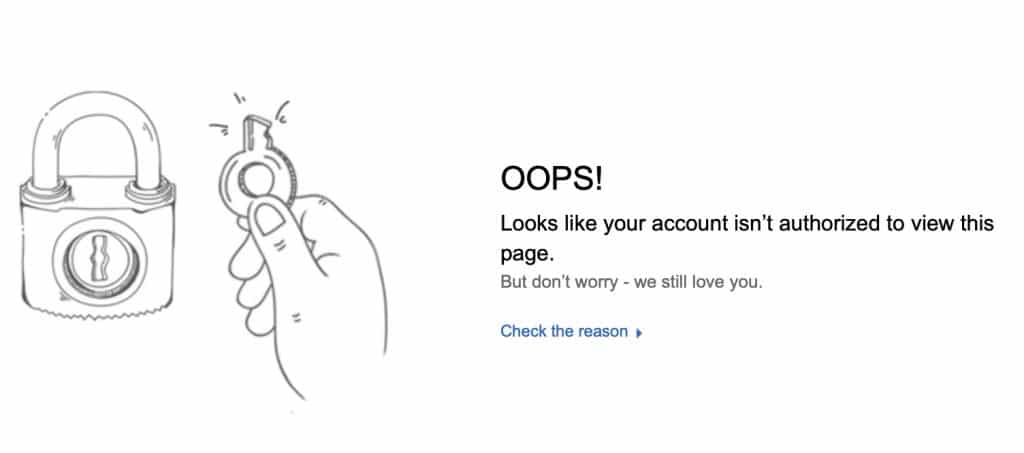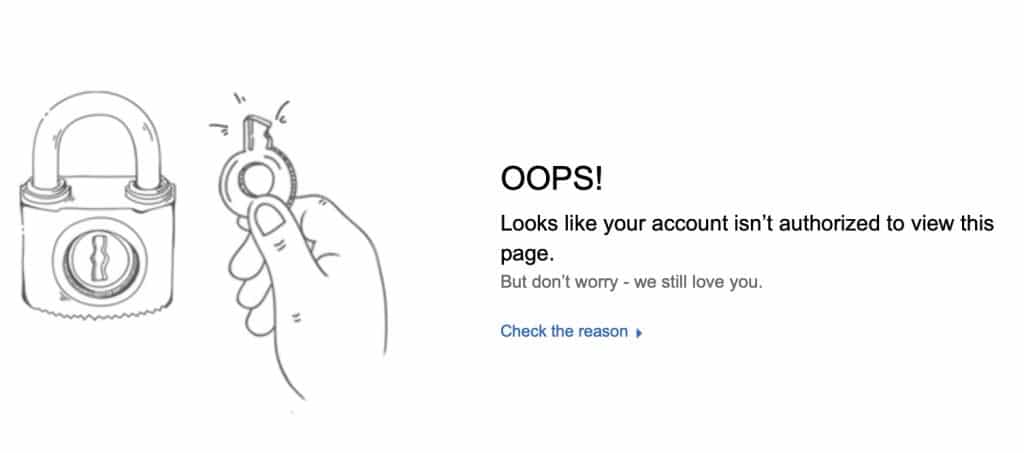 When does this message appear on AliExpress?
If you have never seen this message while browsing AliExpress, you may be curious to know when it appears. Usually, it appears while browsing AliExpress on your computer since we have not seen this error in the mobile application yet. It usually appears in the following situations:
When you try to access a section of your AliExpress account from your history or favorites and you are not logged in.
When you want to enter a section of AliExpress that is not yet available.
At the time of payment, when there are many users trying to access.
But like any other error, it can appear at any other time while we are shopping at AliExpress.
What does it mean that my account is not authorized? – Solution
When this message appears, it is normal for us to worry: why is our account not authorized? Has our AliExpress account been blocked? There is no need to be alarmed when this message appears it's because we are trying to access an AliExpress action that needs registration. Although our session may appear as logged in on the right side, this message is informing us that we are not logged in or that the page does not detect the login…
Therefore, there are several ways to solve this problem. The fastest and most effective way to solve this problem is to access AliExpress through the mobile application, where so far, we have never seen this problem. If this is not possible, we will have to follow the following steps. We will start by checking if we have logged in with our account and if we have indeed done so, we will exit and re-enter with our data. Then, we will have to go to the section we are trying to consult manually, without reloading the error page.
If all this does not work, the next steps would be to clear our browser's cookies and cache and try another browser. It seems like a classic response but many times these errors appear when there is too much information stored in our computer from these two pages. If all this does not work and we need to access this section of AliExpress urgently, we can try with another device (if we are on the computer, try from the mobile application and vice versa).
As you see, it is an error that can give us some work, and it is possible that many of you have tried all of this and the error is still not solved. In that case, and if it is not very urgent, we recommend you to wait a few hours because sometimes the page can have errors or internal problems. This is something frequent, especially when it comes to sales like 11.11, where millions of users try to access the platform and the servers collapse, which facilitates more problems and errors on the page.
Other errors and problems when buying from AliExpress
If you have any other doubts about how AliExpress works and other frequent errors, in AlixBlog we have a section with tutorials where we have very interesting articles to help you with your purchases. If you still don't know how this platform works, we recommend starting with our Essential Guide to AliExpress. In our blog, we also analyze the best sales and products available in this famous web platform of Chinese origin, so if you want to save money do not hesitate and visit our blog frequently, we bring out new articles every week.
What about you? Did you get this error message while browsing AliExpress? Your opinion interests us, so don't hesitate to leave us a comment below with your experience with this error message.