In recent weeks, the Chinese mobile company OPPO has been presenting its latest series of smartphones for this year. We have been reviewing some of these models lately, such as the spectacular OPPO Find X2 PRO, a phone with some of the most surprising features on the current market, at a price in line with the latest technology equipment.
As the PRO version has a price that far exceeds US$ 1000 and not everyone can or wants to invest these sums in a mobile, the company has decided to present the Find X2 Lite. This is a compact version, with less technical features and a reduced price. It is conceived for a range of users who do not want to spend so much money but want to access to 5G networks, use multiple cameras, or enjoy an AMOLED screen to get the most out of their games.
In this article, we will see all the features of the Find X2 Lite, and where to get it before it runs out.
OPPO Find X2 Lite
The design of the Find X2 Lite is continuous with that of the other top models in the Find X2 range. With a rectangular-shaped structure made of an aluminum alloy, and available in white or Pearl White and in black or Moonlight Black.
Its dimensions of 160.3 millimeters high by 74.3 wide and with a thickness of 7.96 millimeters make it the smallest model in the entire Find X2 family. It is also a fairly light device since it only weighs 180 grams, which surprising because it has a very large battery.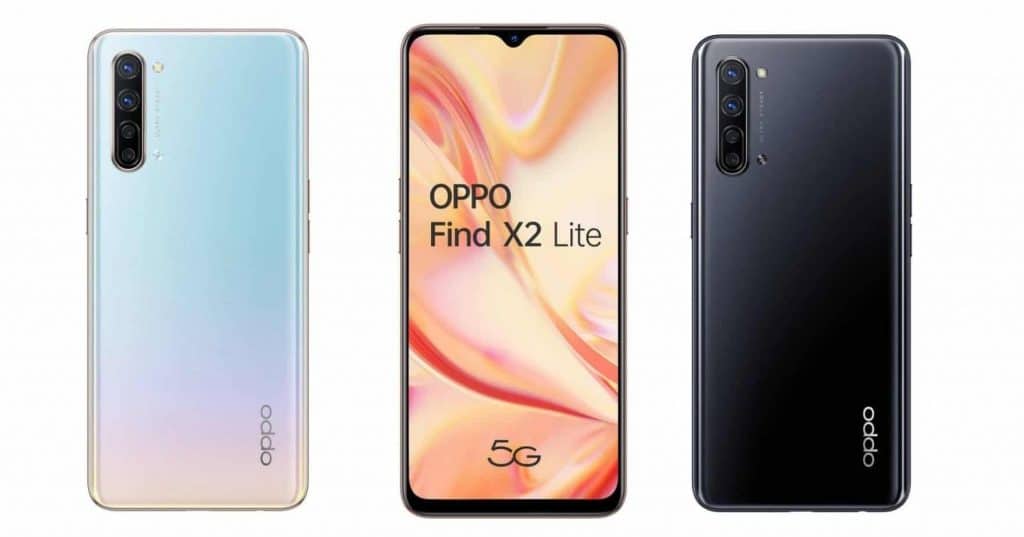 Its front is all screen, without any visible button, and with a very small notch in the shape of a drop of water in the upper central part to locate the front camera.
At the back, we find the four-camera module at the top, which we see is not 100% integrated into the phone and protrudes a bit from the structure. The cameras include a LED Flash and, at the bottom, we will see the brand name OPPO.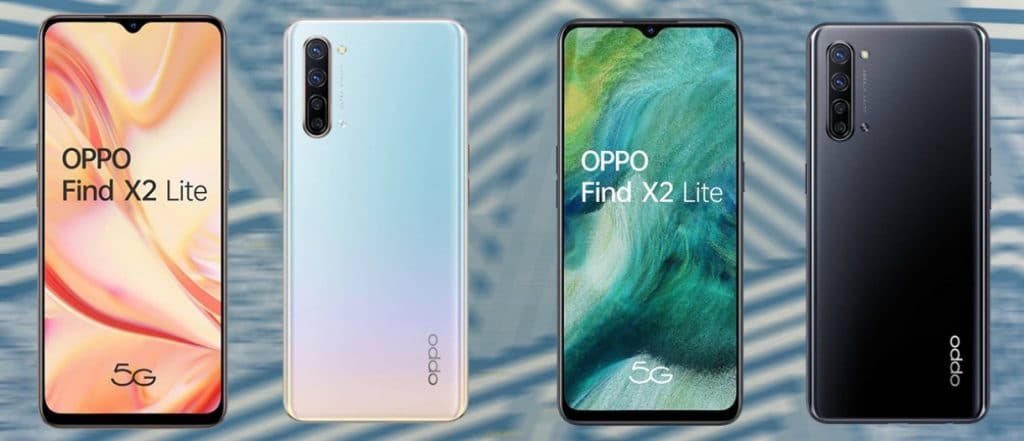 On the sides are the power buttons on one side and the volume control buttons on the other. In the upper frame, we have the ambient microphone and, in the lower frame, we will find the headphone jack, in the USB-C charging connector, the speaker, and the directional microphone.
A display that offers a lot
Its 6'4-inch AMOLED screen is built with the resistant Corning Gorilla Glass 5, and has an FHD + resolution of 2,400 by 1,080 pixels. It has a 20: 9 aspect ratio and a pixel density per inch of 411. As you can see in the images, the screen takes the entire front with a useful area of ​​83%.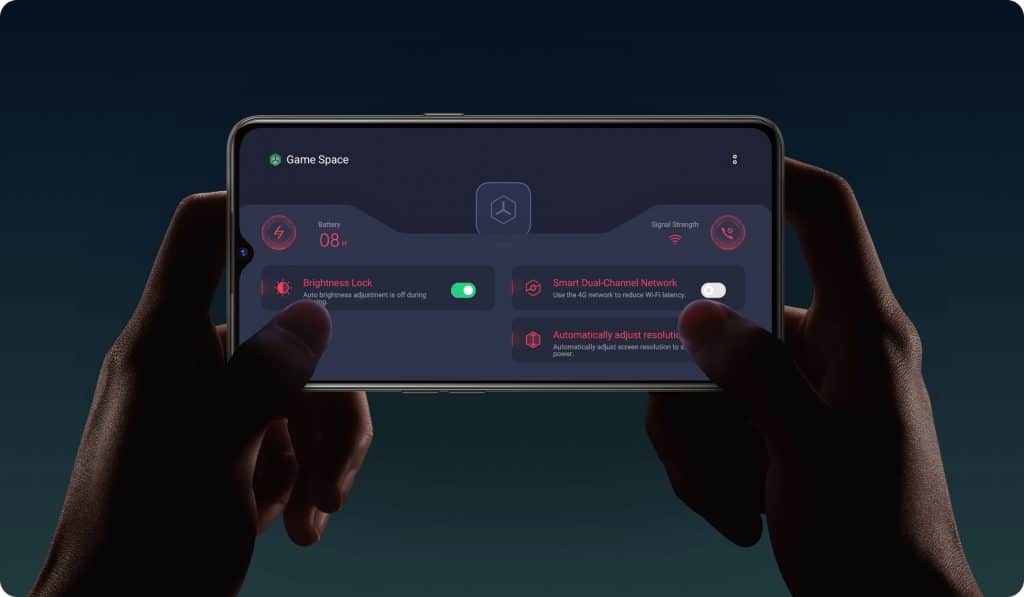 The reason why the screen does not take more space from the surface is that the frame on the bottom is a little thicker than on the rest of the sides, which makes it lose surface for use. On the other hand, the fingerprint sensor does not take any space of the screen, since is hidden under, and allows using it without any interference.
Another advantage of this screen is its backlighting that allows a maximum brightness of 600 cd per square meter. Something that we will value a lot when we have to use it in very bright environments or outdoors during the day.
Processor with access to 5G
Although lately many phones are beginning to give access to 5G networks, this is usually a high-end feature and unusual in terminals of these prices. To do so, it uses the famous Qualcomm Snapdragon 765G eight-core processor with a frequency of 2.4 GHz.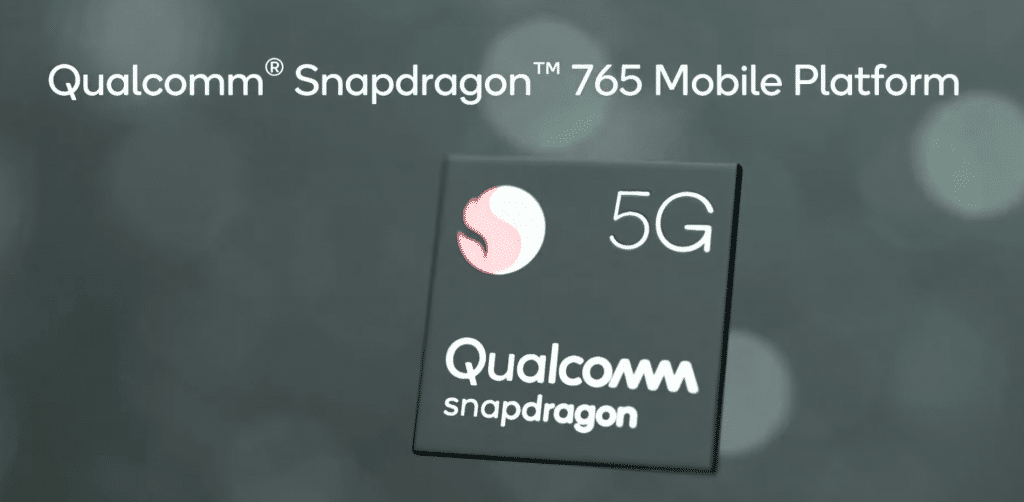 This processor is very common in current phones since it gives a very good performance and allows us to use the newest connections. It is accompanied by a Qualcomm Adreno 620 GPU, which allows us to easily move complex graphics, and that we have seen even in mobiles specialized for video games.
It has an 8GB RAM memory made with LPDDR4X technology. Its internal memory disk has a capacity of 128 GB and uses UFS 2.1 technology. If this capacity seems small, you should know that it has an SD card slot so that it can be easily expanded.
Great battery and fast charging
As we have mentioned before, the weight of this phone is relatively low, but it has a large 4,025 mAh battery inside with which we can use it for many hours. It also includes a 30W fast charging charger, known as VOOC Flash, and version 4.0 is included in this model.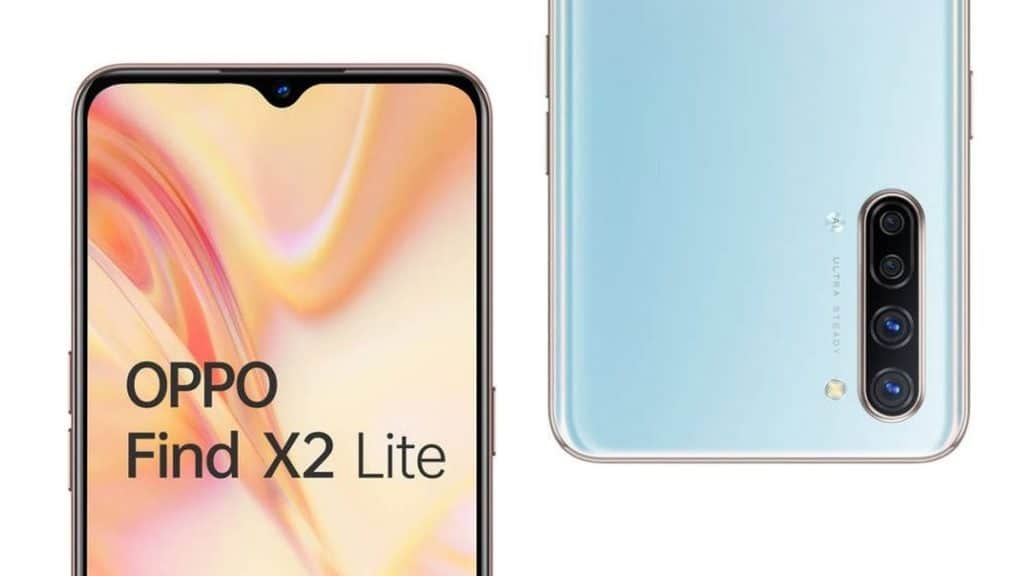 The statistics offered by the company indicate that if we pug it in for 20 minutes, it will have a 50% charge. If we connect it for 60 minutes, it will be fully charged and operational to use it again.
Variety of cameras
The rear module is composed of a quadruple-camera. The main camera is made up of a 48 megapixel Sony IMX586 sensor, with a focal aperture of 1.7. The second sensor is a wide-angle combined with an 8-megapixel macro lens and with a focal aperture of 2.2.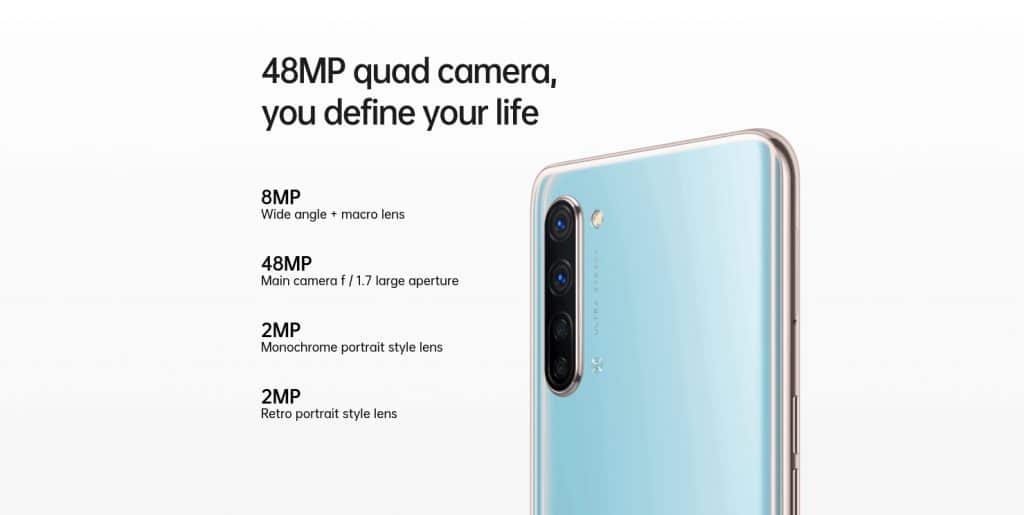 The third camera is a 2-megapixel monochrome sensor designed for black and white portraits, and its focal aperture is 2.4. The fourth camera is also designed for portraits and allows us to make a bokeh effect with its 2-megapixel sensor and a focal aperture of 2.4. These lenses are reinforced by a dual-LED flash to help you in dimmer situations.
The front camera is a Samsung S5KGD1 sensor with a resolution of 32 megapixels and a focal aperture of 2.0. It also allows us a wide-angle field of view of 116 degrees.
Now available with a super price
The OPPO Find X2 Lite is already available in the international market with a price that does not exceed US $600. Through the following link you can find it on different AliExpress' stores
With this price and features, it is obvious that this smartphone will become a best-seller in its range.