Shein clothing is very inexpensive and reviews from other buyers are very good, but how does it stand the test of time?
Does it shrink when it goes through the washing machine? We'll answer these questions and many more below.
Warning: with this trick you can get unlimited Shein coupons. Click here to find out more.
Will my Shein garment shrink after the first wash?
It's common for us to try on Shein clothes with great excitement as soon as we receive them. It is usually at that moment that we write a comment about the quality of the garments on the brand's website.
However, few people tell about their experience after it goes through the washing machine, and in some clothing brands, that's where the problems appear.
But do not suffer: after a long time buying clothes on Shein and other Chinese platforms, we can confirm that Shein clothes do not shrink.
Or at least it doesn't shrink just because it's from Shein: like any garment from other brands, it can shrink if we don't follow the washing instructions.
How to see the clothes' composition and washing recommendations
Luckily, at Shein, we can see some details of the composition and care of the garment before we buy it. It is worth taking a look, just look in the Shein product detail in the "Description" section, where you will find what fabrics have been used to manufacture it.
On some garments, there is also a section called "care instructions" where you can see what cleaning methods can be used. Unfortunately, this section is more limited, it does not always appear and gives very generic details such as washing in a washing machine or dry cleaning.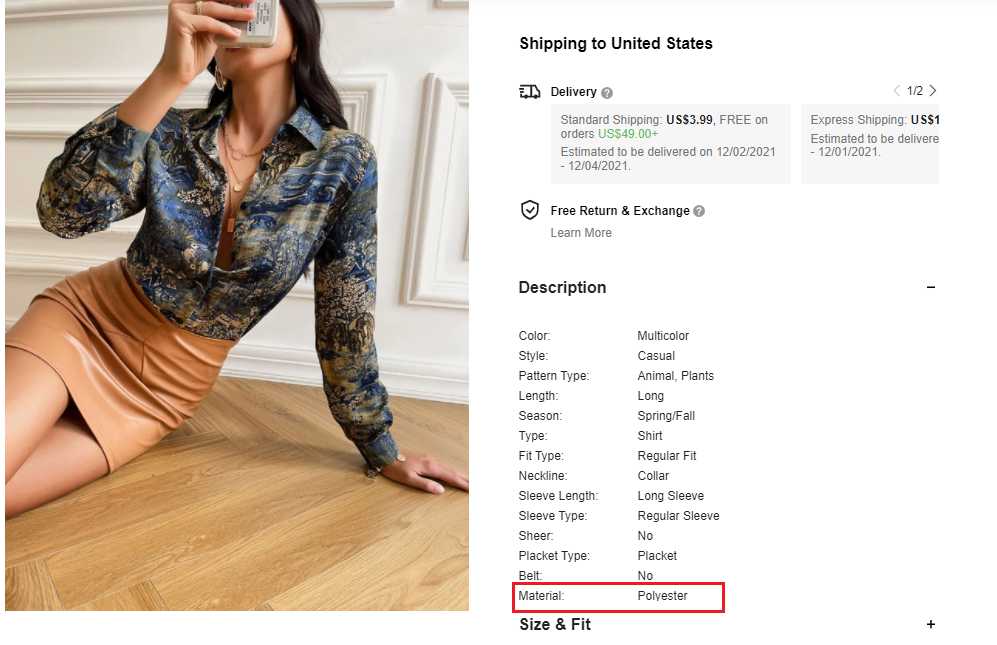 How to choose clothes that won't shrink
The tips for choosing clothes that won't shrink, on Shein, are the same as for shopping on any other clothing platform: the key is the materials the clothes are made from.
If the garment has been made with synthetic fabrics such as polyester, it will not fade or shrink, but it will have low breathability. Keep in mind, however, that some man-made fibers, such as viscose, a material that mimics cotton, may shrink.
Natural fabrics, on the other hand, such as linen, wool or cotton generally do shrink. But nowadays, most garments carry a combination of fabrics in sufficient proportion to prevent shrinkage, as long as the care instructions on the label are followed.
Garment care guide
As we mentioned above, you should pay attention to how you wash your Shein garment to prevent shrinkage. On the inside label, you will see all the details on how to wash it.
Here are some of the symbols that may appear.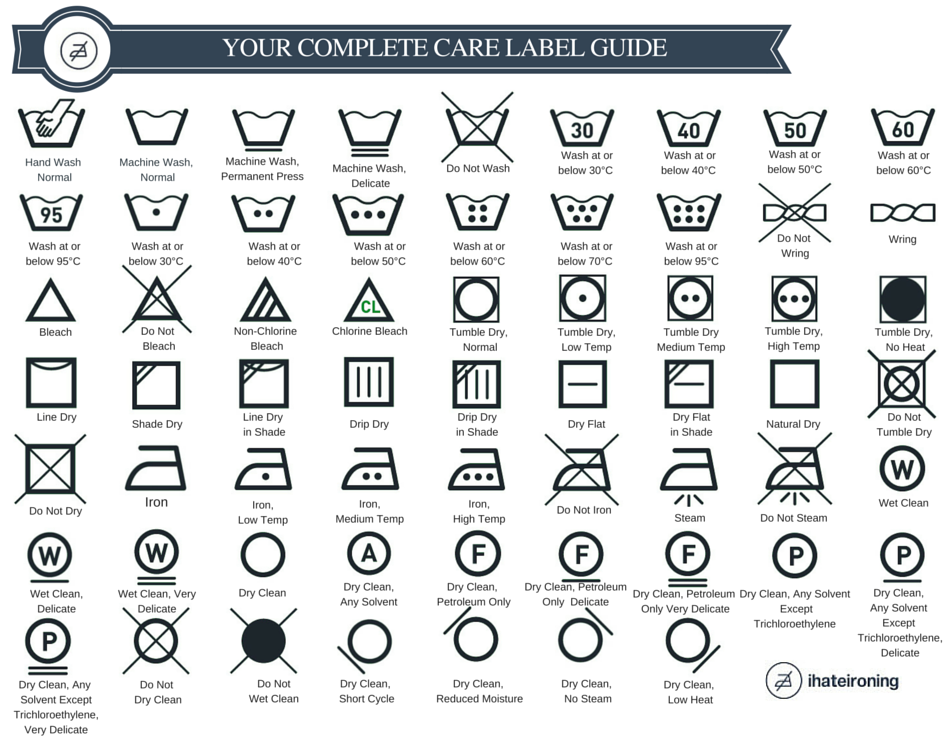 In general, the ideal thing is to wash the clothes with a program for cotton, mixed or synthetic garments at a cold temperature, below 30ºC. With a good detergent, our clothes will come out clean without having to add stain removers or other stronger products that can damage the garment.
In some cases, if your clothes include fabrics that shrink easily, it is best to select a delicate program. You will rarely see garments in Shein that cannot be machine washed, but it's better to be safe and check the label to make sure.
If you use a tumble dryer, it is also important to check if the garment you have purchased can be tumble dried or if it is better to air dry it. By default, it is best not to tumble dry them, as it can shrink your clothes due to the high temperatures used during the process.
Check the size before you buy
Main article: Guide to get your size right at Shein
If you are going to buy something at Shein, it is also very important to check the size.
If you hesitate between two sizes, it's best to always choose the larger size: better to have a few centimeters left over, than to be a little short in some areas.
And, although Shein sizes are quite similar to international sizing, it is always good to look at the comments of other buyers and, if we can, the table with measurements of each garment.
Is Shein clothing of quality and durable?
Ultimately, whether your Shein clothing will last a long time or not depends on you. Depending on how you wash the garment and the use you give it, your clothes will last more or less. In general, it is clothing with synthetic fabrics, so you won't have any problems washing your clothes. Anyway, with the tips we have given you, success is guaranteed.
Shein clothing with premium quality
If you like Shein clothing but want higher quality clothes, the best thing to do is to check out their premium quality clothes. Luckily, Shein not only has its usual clothing catalog, but it also has other brands with top finishes like the MOTF premium collection that you can see in this link.
The price of this "premium" clothing is higher but has better finishes, as well as an exclusive design. In any case, this does not free us from paying attention to the manufacturing materials before washing.
Customer service
In any case, if you have bought clothes in Shein, and they have shrunk or suffered some other type of problem during washing, we remind you that Shein has a customer service center that always offers very good solutions to this type of problem. Just contact them by clicking here.
Choose the contact method that best suits your needs, and have some pictures of the garment at hand. We recommend that you measure the garment so that you can prove that it has shrunk (by checking the width, overall length, sleeve length…).
The platform will offer you the best solution depending on the problem.
Warning: with this trick you can get unlimited Shein coupons. Click here to find out more.