The famous clothing and accessories store Shein has launched a new membership program called Shein VIP, which you can access here.
It is quite new so if you want to know how to save on your purchases keep reading, because today we explain what it's for and what the advantages of being a member are.
Warning: with this trick you can get unlimited Shein coupons. Click here to find out more.
What is the Shein VIP program?
It is a points program that rewards recurring buyers. Just for being registered and shopping on the site on a regular basis, you will earn points in the Shein VIP program and you will move up a level based on your purchases in the last 12 months.
Membership levels
There are four different levels of Shein VIP membership depending on your level of shopping on the platform:
Level S0 – this is the first level, where we are when we have not yet purchased anything.
Level S1 – is reached when you place an order of at least $0,01.
Level S2 – you need to place an order of $100 or 2 orders of more than $0,01.
Level S3 – you only need one order of at least $285 or 6 orders of more than $0.01.
As you can see, with only six low value purchases it is possible to reach the S3 level of the program.
Benefits and rewards
Each membership level has certain advantages that accumulate. That is, S3 level users also have the advantages of S2 and S1.
Starting from level S1:
Exclusive badge: the Shein VIP partner badge is activated from this level.
From level S2 onwards:
Coupon when leveling up: we will receive a discount coupon every time we level up, the first one will be when we reach S2.
Free shipping card: purchase with no minimum amount with free shipping.
New pop-up stores: when Shein opens a new pop-up store you will be informed exclusively.
From level S3 onwards:
Free shipping card: you will be able to buy with free shipping with no minimum amount even more times than with level S2.
Refund speed: you will have priority and your refund will be processed in less than 24 hours (the time it takes to receive the money will depend on the selected refund method).
VIP customer service: high quality customer service. Any problem with your order or logistics will be answered immediately.
Festival gifts: you will receive coupons, points or gift cards for special events that may vary from country to country.
SHEINISTA Magazine: this quarterly magazine will allow you to enjoy the latest fashion news to inspire your shopping.
Exclusive promotions: access to exclusive discounts on selected products through the Shein VIP members area.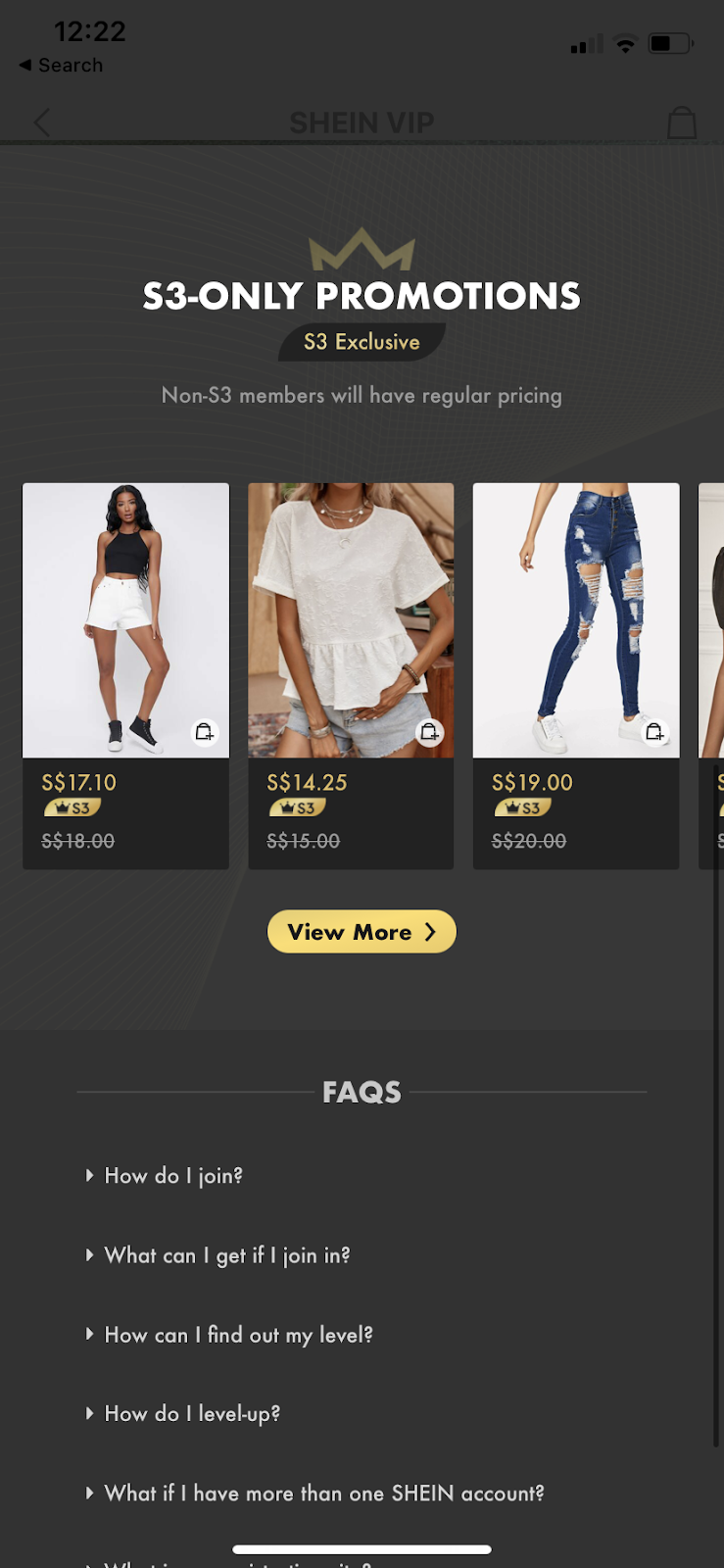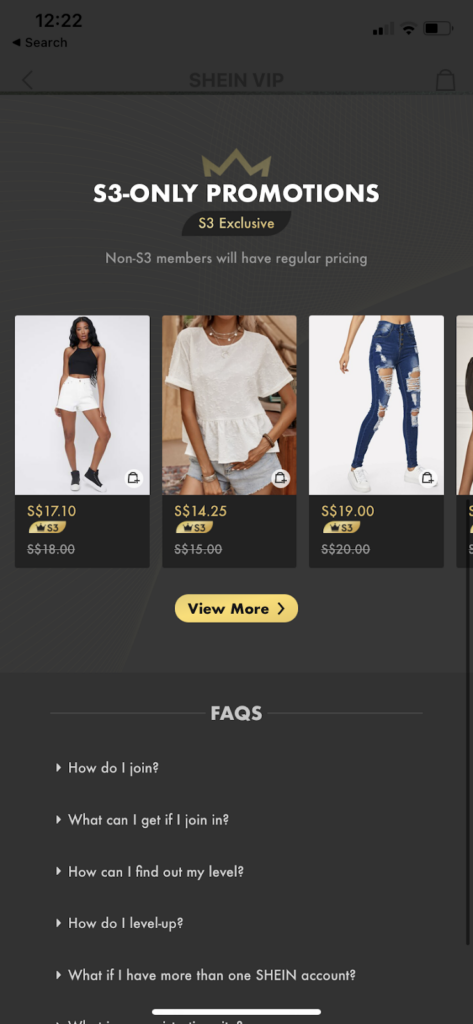 Our opinion: is it worth it?
Most of us shop at Shein on a regular basis because of their low prices so it's very easy to become a VIP member. But beyond what is explained in their terms of use, is it really worth it to be a VIP member?
At the highest VIP level, the benefits we have found most useful are the extra gifts on sale promotions and discount coupons. There are also users who claim that orders arrive faster (even in less than a week) but we cannot confirm this.
Free shipping with no minimum amount is very useful when we want to buy one or two items and there is no free shipping promotion. It is also worth taking a look at the discounted items if we are S3 members, because we can save some money.
There are many members who say that they don't find the program too useful, as the platform tends to offer a lot of coupons and discounts on a regular basis.
But being VIP is free and it is very easy to reach the maximum level, so it never hurts to check what level we are and what advantages we have, click on this link to find out what is your Shein VIP membership level.
How to join Shein VIP
To become a member of the Shein VIP club you just need to be registered in Shein and shop regularly. All registered users are part of the VIP program, the difference is the volume of purchases they have made, from that is calculated what VIP level you are and what discounts or gifts you can get.
If you want to enter the Shein VIP program from your mobile app just go to your account and click on the level crown that appears next to your username.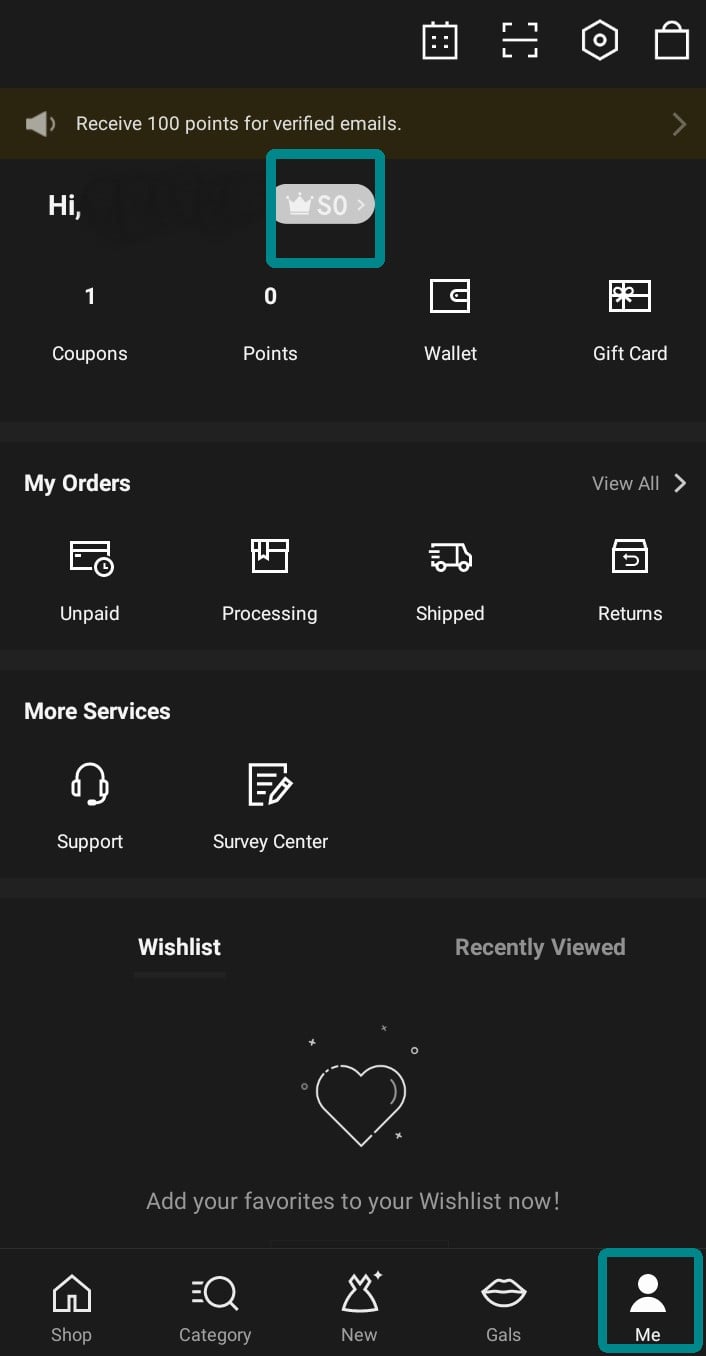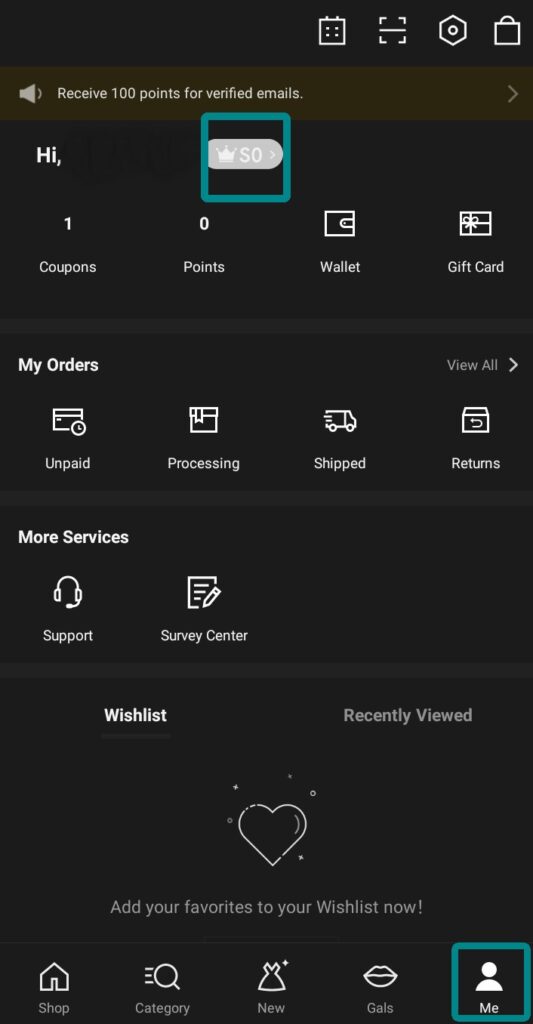 On the computer you can also access by clicking on "Shein VIP". You can access directly from here.

Frequently Asked Questions
It is a fairly straightforward membership and all the terms are explained in this link, but we still resolve some of the most frequently asked questions below.
How can I see my VIP membership level?
Just log in to your Shein profile and go to the Shein VIP section as instructed. You will see your membership level and what you need to upgrade.
How do I level up?
To upgrade your level we recommend you to make several purchases, especially if you have free shipping. With only 6 purchases of $0,01 you will get a level S3 membership, which we can also reach by spending $285 in Shein.
Why haven't I upgraded?
The points information for Shein VIP members is updated on the 8th of each month, so until then you don't level up. Also, only purchases made in the last 12 months are taken into account, so if you stop shopping you will lose levels.
Warning: with this trick you can get unlimited Shein coupons. Click here to find out more.