AliExpress is a great shop to get an original soccer jerseys. Wether you are looking for official team shirts, a commemorative t-shirt of a famous player or just some jerseys for you own team, AliExpress has great offers. Just to get you started take a look at this category.
Official team jerseys: telling originals apart from replicas
Update: I've been taking a look at AliExpress and, to be honest, Its pretty hard to find any sellers offering original team jerseys. Remember that originals can be easily be distinguished by price or by the famous guaranteed authenticity icon:

If you find a jersey, without this icon, for 20€ you can be pretty sure it's a replica. Given the limited catalogue for original team jerseys in AliExpress, i'd go take a look at Amazon's selection of soccer jerseys, they always have great deals.
Famous players t-shirts in AliExpress
Let's start with t-shirts worn by historic soccer player. You can find both t-shirts and sweaters of famous soccer players fairly easily: all you have to do is go to this version of AliExpress and type in the name of the player, or the name of the player + shirt.
Say you are looking for cheap Messi t-shirt, all you have to do is look for "Messi shirt" or for Christiano Ronaldo try "Cristiano shirt", etc….You might not find original team shirts, but you can find hundreds of casual t-shirts like this one, with great sales and for only 6€.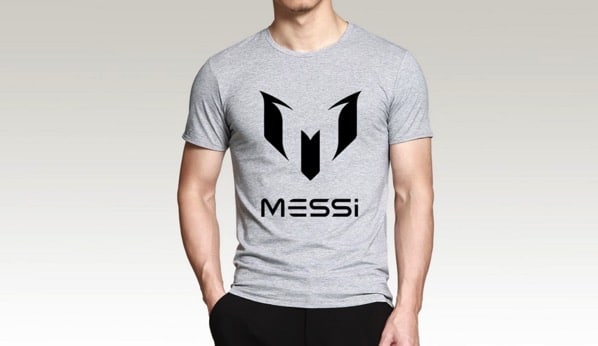 You can find them HERE.
Let's see more examples.
Cristian Ronaldo, the AliExpress sensation
Cristiano Ronaldo is super popular in AliExpress, so if you go to this search, you are going to find a wide range of products, from t-shirts, to hats and even stickers for your PS4: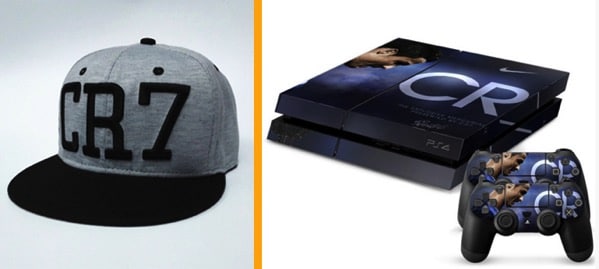 Find the hats HERE.
Find the stickers for PS4 HERE.
You can even find a decorative vinyl: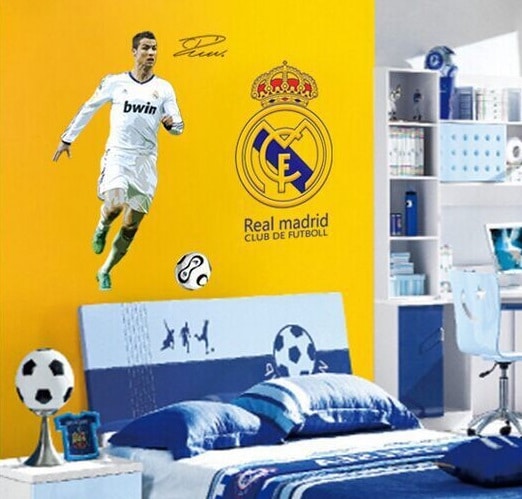 You get this one and other models HERE.
Neymar: t-shirts, hats and vinyls.
When it comes to Neymar, not only can you find t-shirts and vinyl, you can also find tons of hats just like the ones worn by the FC Barcelona player: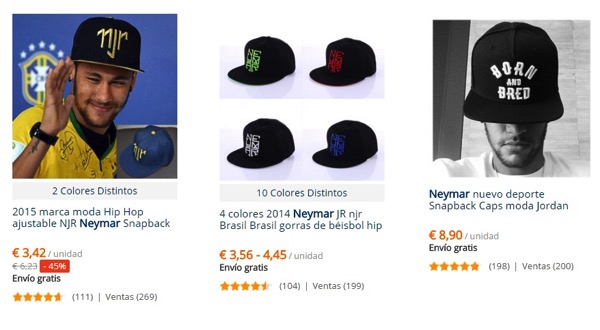 You can find all of Neymar's products HERE.
Roberto Baggio: an soccer icon
Former Fiorentina, Juventus, Milan, Inter and Brescia player still is an icon for many Italian soccer fans. AliExpress knows this and offers tons of commemorative t-shits (take a look at the first one, it's the best one).

You can find all these shirts and accessories for Roberto Baggio by clicking here.
Totti: there is only one capitano
Although he's still active, he will always be known for being Roma's captain. If you are a fan of the capitano, AliExpress has find tons of t-shirts, dolls, posters and phone cases.
Equipment for indoor soccer, outdoor, etc…
If, on the other hand, you are looking for plain generic soccer t-shirts, for you or your team, there's a couple of AliExpress brands you should know about. The first one is Lucky Sailing, with t-shirts for 7€, thousands of sales and great reviews. These are some of their designs: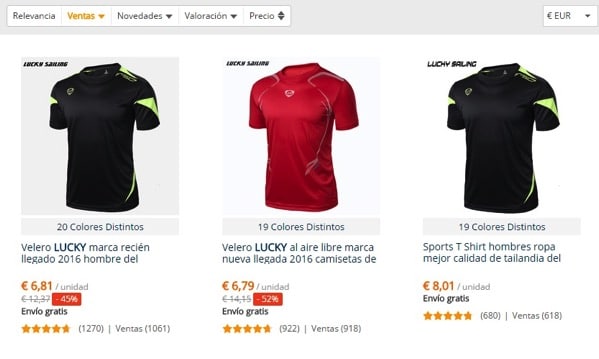 You can find them by clicking HERE.
The second one isn't exactly a soccer jersey brand, it's a compression shirt, shirts that put pressure on the body to improve circulation. They are called 2XU and from what our readers have been telling us, they are pretty amazing: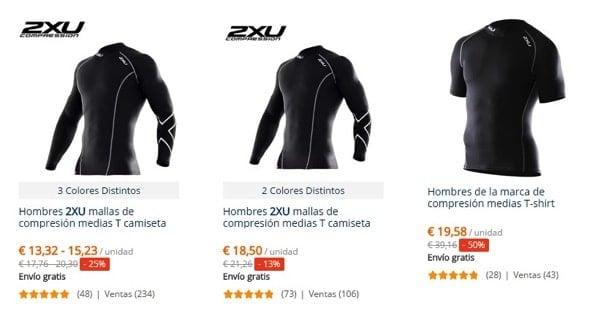 You can find models for both men and women for 14€, HERE.
Quality and sizes of soccer jerseys in AliExpress
These t-shits are available in all kind of sizes for men, women, children and even babies. If you want to add the name and the number of your favorite player, be it Messi (10), Hazard (10), Cristiano Ronaldo (7) or Diego Costa (19) that's something you can also do in AliExpress. Remember that it's very hard to find an original soccer jersey in AliExpress, so keep this in mind when you are looking at prices.
If you want to complement your t-shirt with other soccer accessories, try taking a look at our article on how to find branded soccer boots in AliExpress.
How do I add a name or a number to my t-shirt?
First of all you are going to have to find a seller offering a shirt of the team you want, who also deals with personalizing them with names and numbers. Generally what you'll have to do is this: once you find the ideal seller, add the t-shirt to the cart, then write a note to the seller specifying the number and the name you want on your t-shirt. Try writing something like this:
Hi, I would like this name "name you want" and this "number" printed in the back of this soccer jersey. Thank you.
Attention: The system may vary depending on the seller, our personal recommendation is that you always check the product description to see if there are any instructions on how to choose the name and number for the jersey. If you are unsure, just contact the seller directly and ask him. You can say something like this:
Hi, i was wondering what process I have to follow to get a name and a number printed on the back of the soccer shirt? Thanks in advance.
Having any other doubts?
Still having doubts, can't quite figure out how to find a jersey you want, ask us! We'll be happy to help.