Before we dive into the necessary steps to buy the Xiaomi MI4 in AliExpress, we need to remember something. If you already know about mobile phones, this will sound like a mantra repeated a thousand times. On the other hand, if you don't have a lot of experience on the subject, it'll be good that we repeat it: Xiaomi has demonstrated, phone by phone, that it has what is needed to play in a leveled field with the big companies of the market (Samsung, Apple with its iPhone, Nexus, etc…), and it even does it with very competitive brands.
The Xiaomi MI4: a high-end mobile at a reasonable price
 On july 2014, Xiaomi introduced its best work: the Xiaomi MI4. The company's CEO, Lei Jun, was in charge of presenting to society the last model of the popular chinese manufacturer.
Como veis, la apuesta de Xiaomi es ambiciosa: combinar los materiales de alta calidad, como el acero inoxidable (guiño a iPhone), y al mismo tiempo conservar un precio bastante atractivo, ya que en tiendas como AliExpress podemos tener un móvil de gama alta como este a un precio muy accesible. Y lo mejor de todo es que no se lo estáis comprando a cualquier vendedor chino del que no tenéis referencias, sino que también lo ofrecen vendedores tan reputados como this one.
Xiaomi ha conseguido limitar el peso a los 149 gramos, solo 4 gramos más pesado que su antecesor, el MI3, lo cual es un logro teniendo en cuenta que tiene sus acabados casi íntegramente en metal. Decimos casi íntegramente porque la parte trasera es una tapa de plástico intercambiable (la propia compañía ha lanzado varios modelos inspirados en bambú, marfil, etc…)
As you can see, the  Xiaomi's bet is ambitious: combine high-quality materials, like the stainless steel case (wink at iPhone), and, at the same time, keeping a quiet attractive price, as in stores like  AliExpress we  can get a high-end mobile like this one at a very accessible price. And best of all, you are not buying it from some chinese seller you have no references of, but it is offered by sellers as reputed as this one.
Xiaomi has managed to limit its weight to 149 grams, only 4 grams heavier than its predecessor, the MI3, which is an achievement keeping in mind that it has its finishings almost entirely in metal. We say almost entirely because the back part is an interchangeable plastic cover (the company itself has launched several models inspired in bamboo, ivory, etc…)
Impressive quality of the screen 
The screen is 5 inches, and frankly, it offers a breathtaking image quality. Full HD and a pixel density of 441ppi, which is enough to cover 84% of the color range. It's a very, very attractive number, which broadly surpasses, for example, the iPhone 5s'.
And if we talk about power, the Xiaomi MI 4 has 3GB of Ram, so we have more than enough. The processor is a work of Qualcomm, the Snapdragon 801 on 2,5hz version.
What you do have to keep in mind is that the Xiaomi MI4 does not allow the SD and its internal memory is not upgradable under any concept: the 16 or the 64GB will have to be enough.
Advices to buy the MI4 in AliExpress
Now, let's start with the advices to buy the Xiaomi MI4 in AliExpress. The first and most basic: make sure that the chinesse seller in AliExpress offers an original Xiaomi and not a fake. Truly, the imitations are very well done and the price is very attractive, but don't buy pig in a poke: the "Xiaomi MI4" of 150€ in AliExpress are not authentic.
Xiaomi or No.1?
If you take a good look in AliExpress, there are sellers like this one that supposedly offer an  Xiaomi MI4 per at least 155€, but in reality what they are selling is the No.1  MI4, a brand (that to be fair, is not bad at its handsets) dedicated to making imitations at a low cost for the big mobile manufacturers.
For that reason, it is very important that before we jump to buy the first Xiaomi MI4 we see, we check well the whole name of the product:

If you see that they mention the word NO.1 or No.1, it's the imitation brand. With that said, the No.1 imitation is quiet good, but that's a matter for another article. 😀
Another very important detail when ensuring it's the original mobile is that the title of the product or the image includes the word "original". AliExpress is much stricter than it seems about falsifications, and if the seller promises an original product and sends a falsification, you can be happy: they will refund your money and you can keep the fake product.
As a matter of fact, recently there was a case of some people that bought this mobile, the
Xiaomi MI4, for two hundred and some dollars from a seller that ensured them it was the original, and after laying a claim to AliExpress and demonstrating thanks to applications like CPU-Z that the processor was not the one promised, they got a refund of the full amount and they kept the mobiles. And, hey, no one complains for keeping a free mobile like these, right?
Xiaomi MI4 sellers with a good reputation
Seller's score: 6957 (very high, four diamonds).
Price: from 353,98€.
Seller
2. eBuy Team
Seller's score: 1061 (high, two diamonds).
Price: from 333,53€.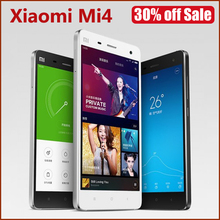 Seller
Seller's score: 29769 (really high, a crown).
Price: from 335,74€.
Seller
Anyhow, we insist that provided you check well that the product you are buying in AliExpress is authentic, all the bad stuff that may happen later will be the seller's fault.
Unlike what rumors say, buying in AliExpress is completely safe, because the final payment to the seller is only done when we receive the product and notify our approval. Otherwise, we get our money back. Ir a AliExpress.