We are increasingly aware of the viruses and bacteria that surround us, so there are many who choose to change their cleaning habits to improve the cleanliness of our home. But there are new small appliances that can help us in this difficult task, such as air purifiers or ozone generators. Today we are going to make a compilation of the best products from Xiaomi on AliExpress to purify your home.
Ten Xiaomi products on AliExpress, for keeping your home bacteria-free
Finding Xiaomi products on AliExpress is very easy since there are hundreds of authorized sellers who sell their products, however thanks to the alliance with other brands, it is easy to miss some of the purifying products that we are going to talk about next.
Air Purifier Xiaomi 3H
Xiaomi's air purifiers are one of the brand's best-selling products, and you don't have to live in an environment with high environmental pollution to buy it: allergy sufferers can also benefit from their use. The third generation of the best-selling purifier on AliExpress has very interesting news.
It has a capacity of 400 m³ / h, which is equivalent to a supply of 6,660 liters of clean air per minute, thus reaching an area of ​​48 m². It can be easily controlled through its OLED touch screen although it can also be controlled remotely from the mobile APP. It has a high precision laser particle sensor and is efficient in removing PM2.5 particles and formaldehyde. You can find it by clicking here.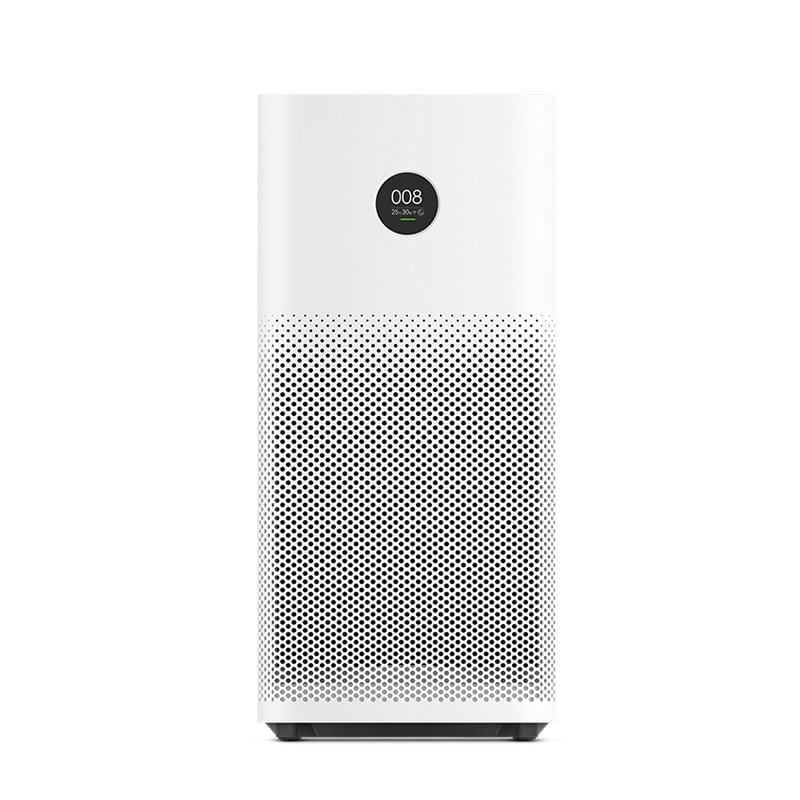 Xiaomi Youpin vegetable purifier
Every time you consume more vegetables, but you have to clean them well to eliminate chemicals that put our health at risk. With this new fruit and vegetable purifier, Xiaomi promises to eliminate 99.99% of bacteria to be able to consume them with the skin without worries. It measures about 10 centimeters in diameter and you will only have to place it in a container with between 3 and 8 liters of water.
Purification is done by its high energy ion technology. When introduced in water together with the vegetables, it converts the particles of it, creating hypochlorous acid that disinfects your fruits and vegetables. In addition to bacteria, it eliminates up to 90% of pesticides.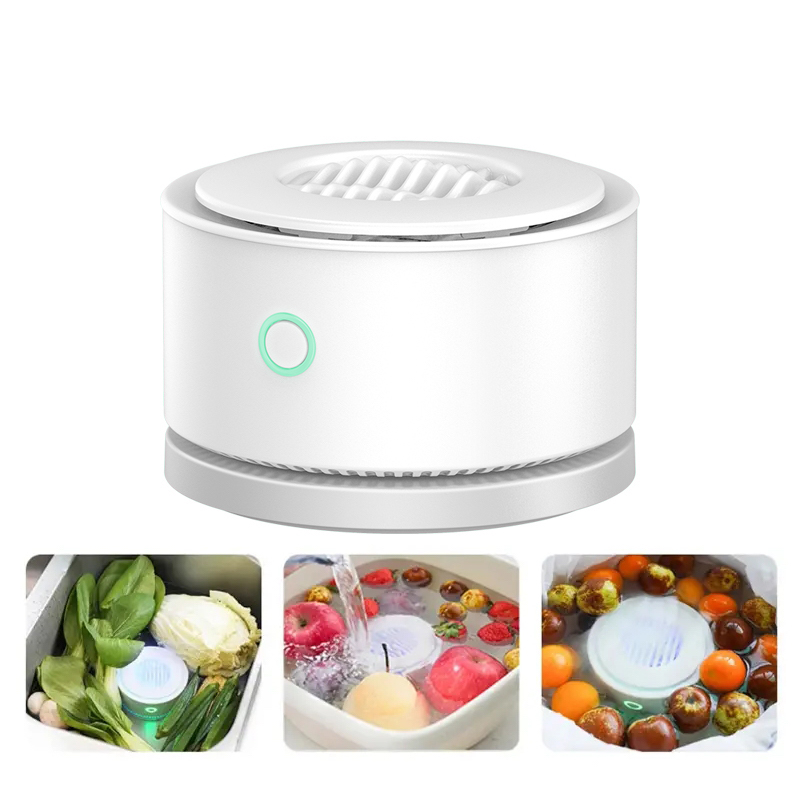 Xiaomi Enefer refrigerator bacteria remover
New refrigerators feature new technologies that keep the air inside the refrigerator cleaner, to keep food fresh for longer and odor-free. But if you want to improve the operation of your refrigerator without changing it, with this small air purifier for refrigerators you can do so, without spending a lot of money. You can see it see here.
Thanks to its active oxygen technology, it has a great deodorizing power that eliminates odors and decomposes dangerous gases such as formaldehyde. In a short period of time, it can eliminate the structure of viruses and bacteria so that sterilization is safe and thanks to the purified air your food lasts up to 3 times longer. Of course, to use it we will have to load it from time to time.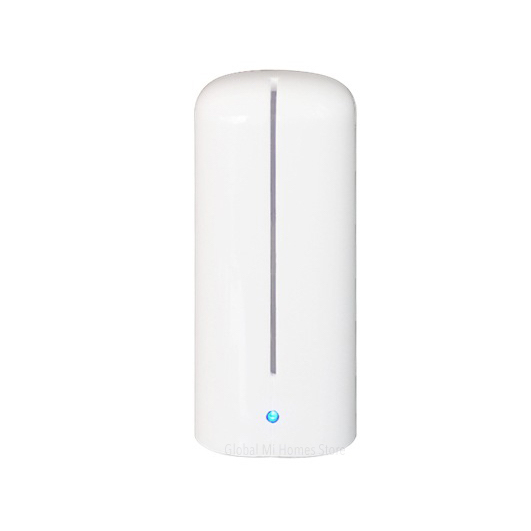 UV Germicide Light Xiaomi Mijia
One of the products that have surprised us the most due to its small size and high performance. And it is that in winter it is common for colds to be transmitted at home since it is difficult to keep the environment free of bacteria and viruses. This new germicidal lamp from Xiaomi promises to eliminate them and even warn us of viral agents through its mobile application.
It has two UVC tubes that generate an ultraviolet light that prevents viruses and bacteria from reproducing, eliminating up to 99.9% of viral agents that cause colds and flu. These tubes of Philips brand can cover an area of ​​30 m², have a useful life of 9,000 hours, and can work up to 12 hours at a time. Thanks to its design, it works in 360º around it.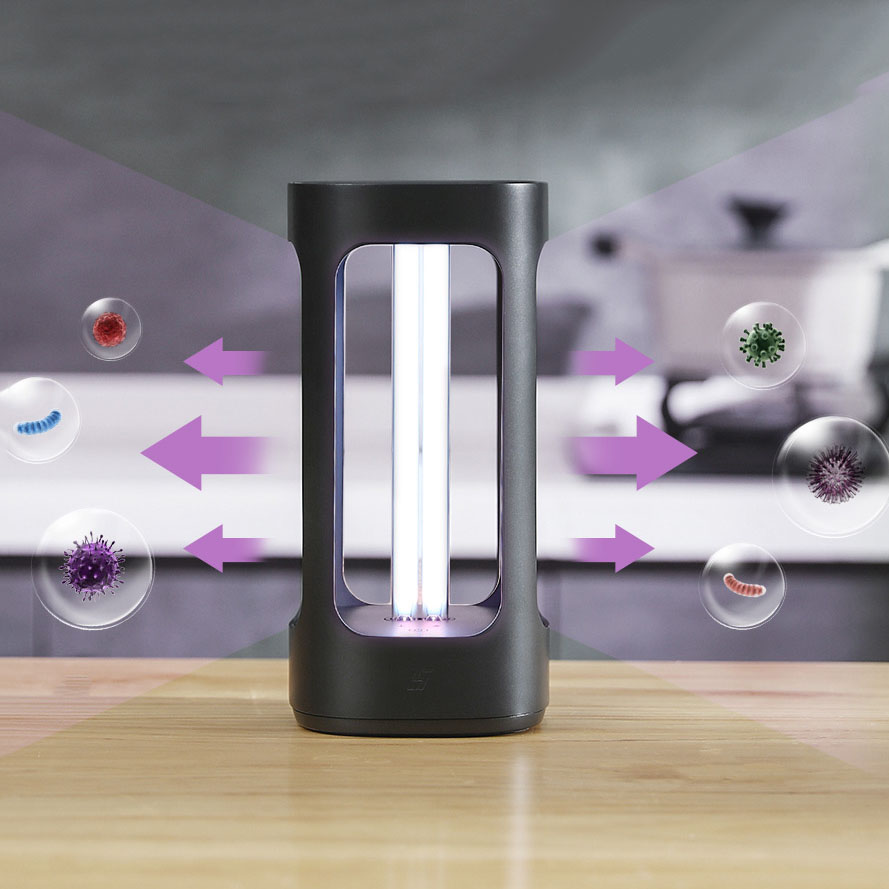 Toothbrush sterilizer Xiaomi
Toothbrushes accumulate lots of bacteria, in fact, studies ensure that up to a million bacteria can be found on brushes that survive up to 3 weeks. This toothbrush holder sterilizes the head with UVC rays. You just have to place the brush inside and a small LED indicator will indicate the status of sterilization.
Its closed design prevents damage by UV radiation, and the separation between brushes prevents cross-infection. Besides, it also serves as a toothpaste dispenser. It works with 2 batteries of 2,600 mAh that last up to 5 months and can be charged through its USB-C input. You can find this interesting sterilizer for toothbrushes by clicking here.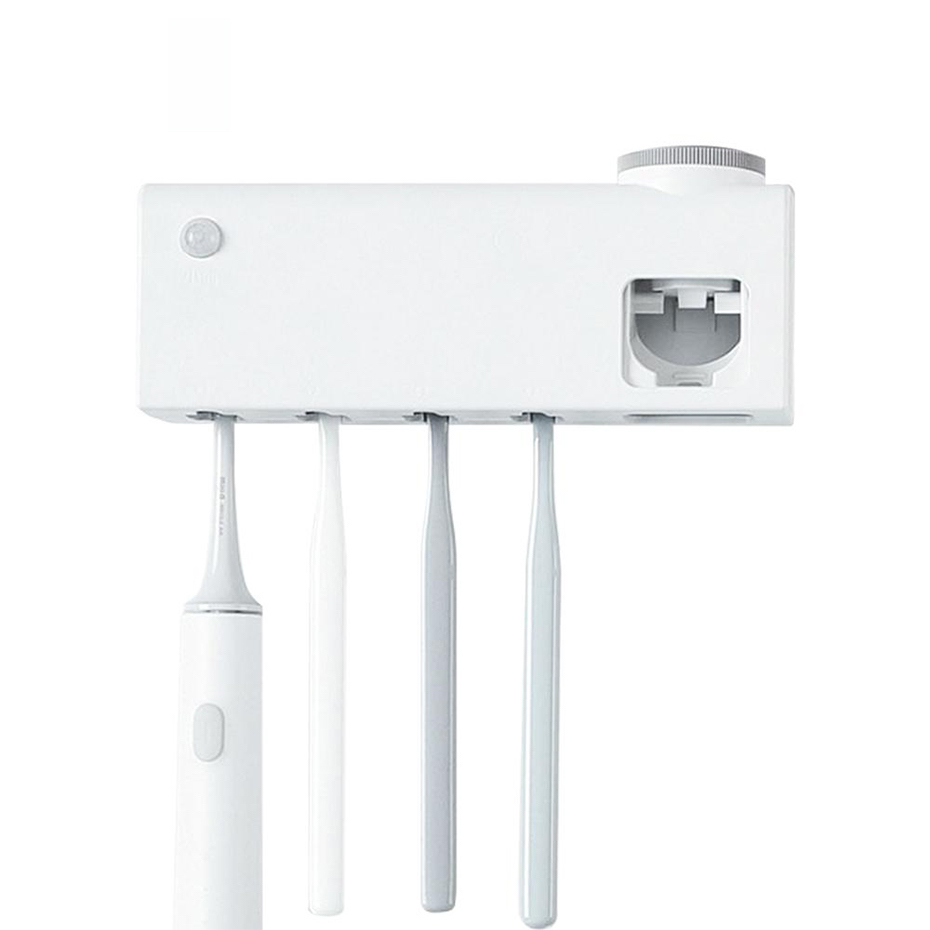 Wireless charger and Xiaomi Five UV sterilization box
Everyday objects can also be easily and safely sterilized with this Xiaomi Five UV Sterilization Box, which uses ultraviolet light that destroys bacteria and viruses. But in addition, it serves as a wireless charger compatible with a 10W-Qi fast charge. By placing our mobile inside, it identifies it and charges it safely.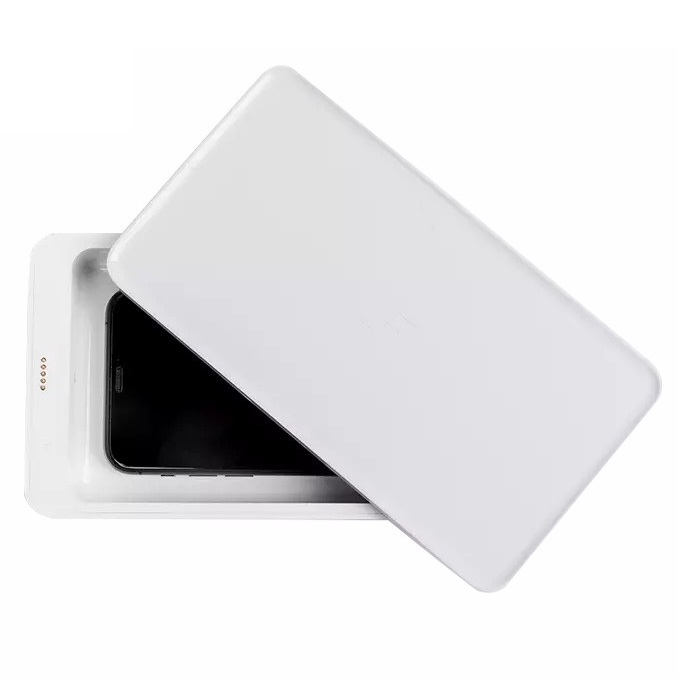 Xiaomi Petoneer ozone odor remover
Ozone purifiers are very fashionable since, as we explained in our Review of the best ozone generators in AliExpress, this substance has many advantages when it comes to purifying the air and eliminating odors. Xiaomi is succeeding thanks to the confidence that this brand transmits and its low price, as you can see here.
With a 2,200 mAh battery, this deodorizing ozone generator can run for 3 days at full power. It works for 24 hours intermittently. It has a small infrared detector that prevents it from starting to work in the presence of pets or people. It's great for removing bacteria and odors without chemical air fresheners.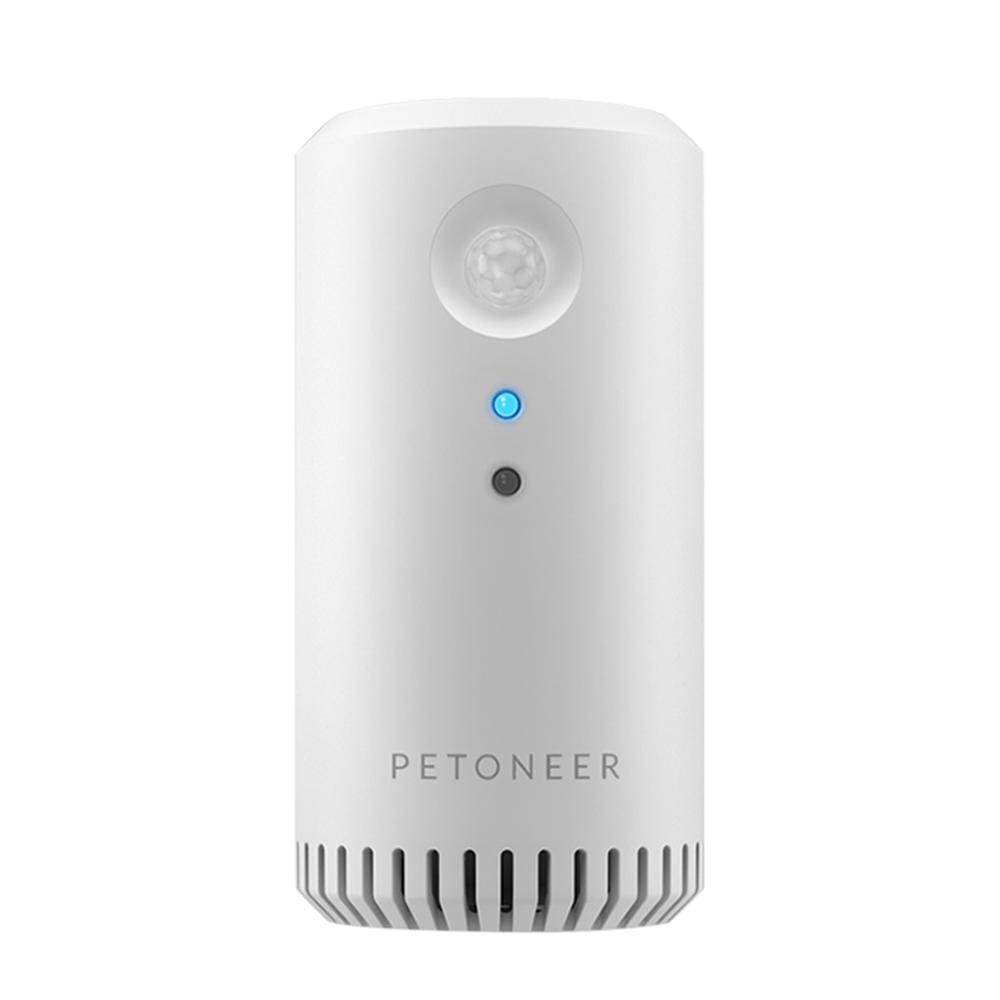 UV shoe dryer sterilizer
If your shoes accumulate bad odor, deodorants are not enough to eliminate it. With this Xiaomi shoe dryer, you will not only be able to clean your shoes and dry them easily, but you will also eliminate moisture and bacteria since it reaches up to 150ºC. A great invention for those who need to clean shoes frequently.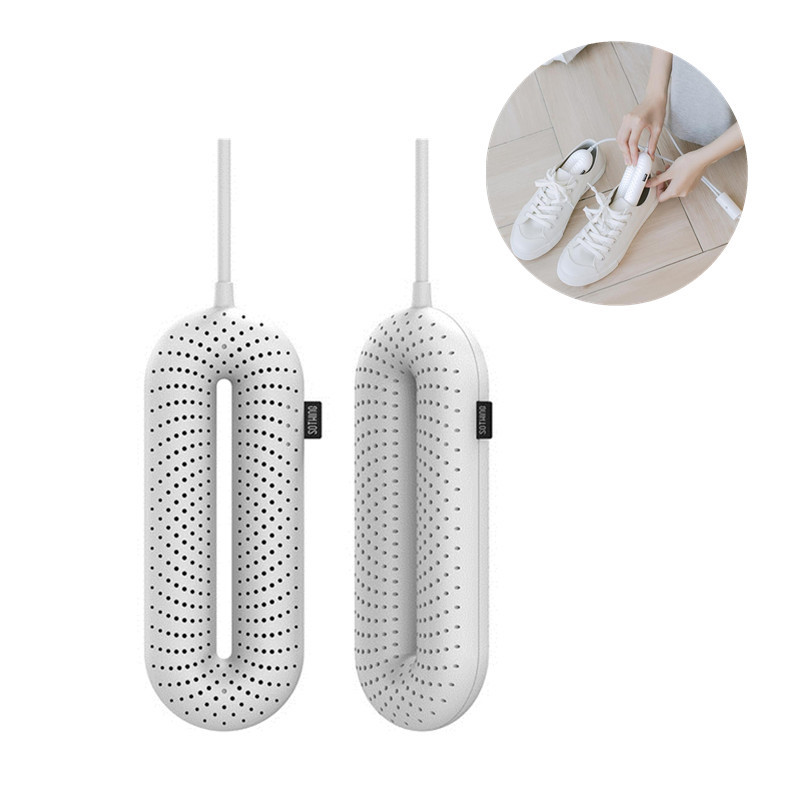 Xiaomi Deerma anti-mite vacuum cleaner
Mites cause very annoying allergies that affect us when sleeping. These small microorganisms tend to accumulate on mattresses and sofas, causing irritation, itching, and respiratory problems in general. With the Xiaomi Deerma mite cleaner, we will eliminate the bacteria found in mattresses and sofas easily and safely. It includes UV-C lamps and applies heat at 50ºC.
With a suction of 13 KPa, you can aspirate and eliminate more than 99.9% of mites. In addition, the vacuum cleaner applies a vibration of 8,000 vedes per minute to eliminate even the deepest bacteria. Thanks to its spiral aspiration system, it separates air and dust efficiently and has a HEPA filter to eliminate cleaner air to your environment. You can find it by clicking here.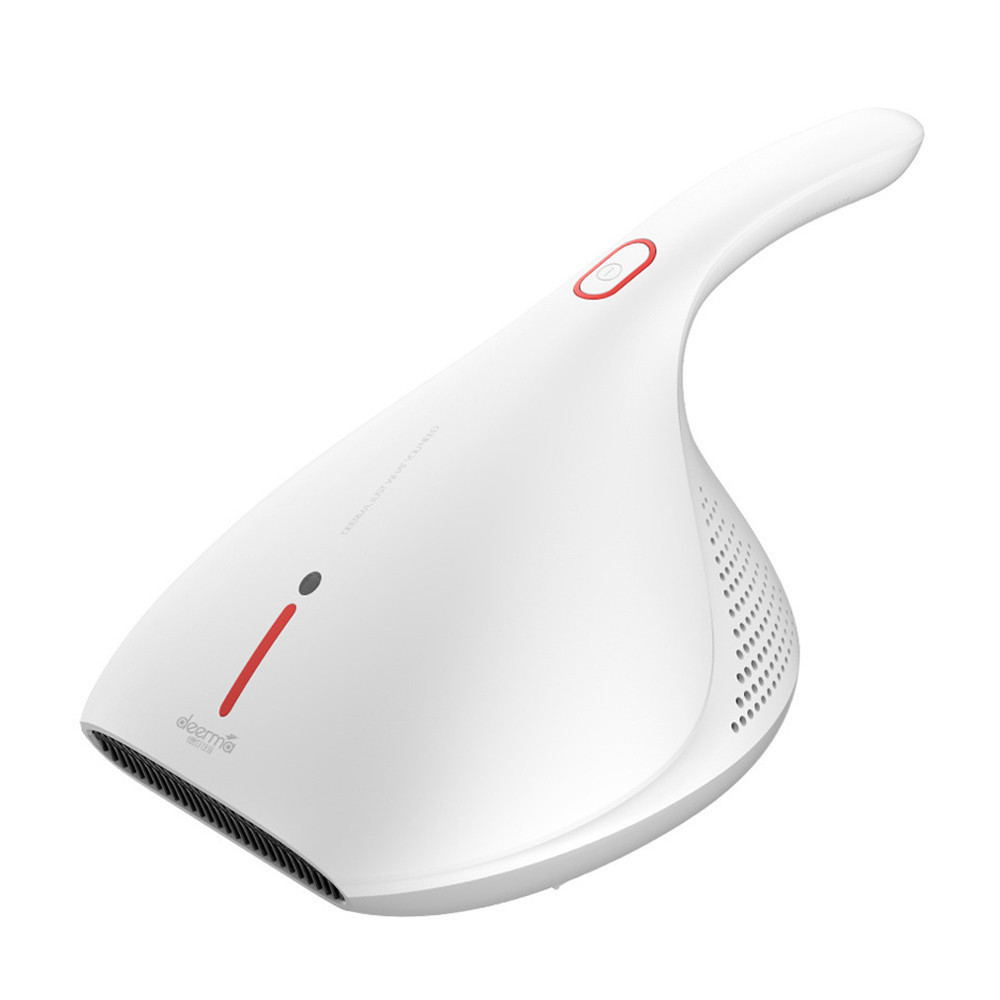 Xiaomi clothes disinfectant dryer
If your odor problem is also present in clothes, the solution is much more complex, since the bacteria that generate the bad smell are not easily eliminated, they can even perpetuate themselves depending on how we wash the clothes. With this antibacterial dryer, you can eliminate bacteria and viruses from your clothes, with triple sterilization: by ozone, by pasteurization, and by UV rays.
It dries the clothes at 75ºC, leaving them soft and fluffy without damaging them. It has a drying cycle that rotates clothes 360 degrees to completely sanitize them. Thanks to its 35L capacity it is ideal for drying baby clothes, sportswear, underwear, socks … It also has a very low consumption since its drying cycle lasts up to 3 hours.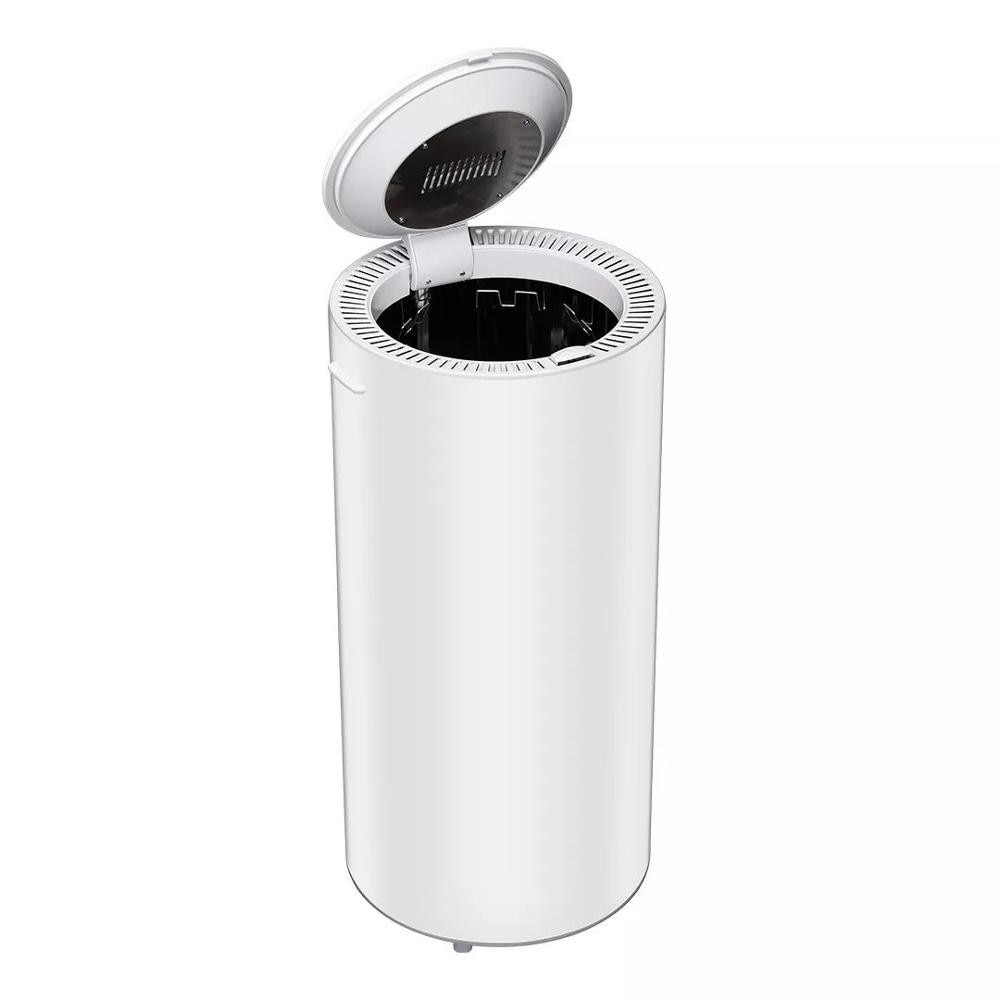 More tips and tricks for buying on AliExpress
As you can see, these Xiaomi disinfection products are very useful and their price is unbeatable. In addition, one of the advantages of buying on AliExpress is that we can find sellers with international warehouses to be able to receive our purchases in less time.
As you can see, these Xiaomi disinfection products are very useful and their price is unbeatable. In addition, one of the advantages of buying on AliExpress is that we can find sellers with international warehouses to be able to receive our purchases in less time.

If you want to know more about how AliExpress works, in our blog in addition to analyzing the best products and brands, we also have an interesting section with tutorials, where you will find tricks and tips to buy safely. If you don't know where to start, our Essential Buyers Guide for AliExpress has an overview of everything you need to know to buy from 0.
What about you? What do you think about these Xiaomi purifiers products? We would love to know your opinion, so don't hesitate and leave your comment below.