Besides the versatility that natural hair wigs offer you to change your look, this complement goes from being a luxury to a necessity when you face a problem of alopecia, for example.
We already know that the price isn't comparable to that of a synthetic wig, but neither does its quality, naturalness, and comfort.
That's why in this article we bring you the best alternative: natural hair wigs from AliExpress, which you can get 80% cheaper than in any local store.
How to find them: to find the best selling natural hair wigs go through this search.
Best human hair wigs brands
On AliExpress, you have thousands of options to choose from, but we have selected the best brands for you to make sure you get it right with your purchase.
1. SVT Official Store
Official store: Go to the store.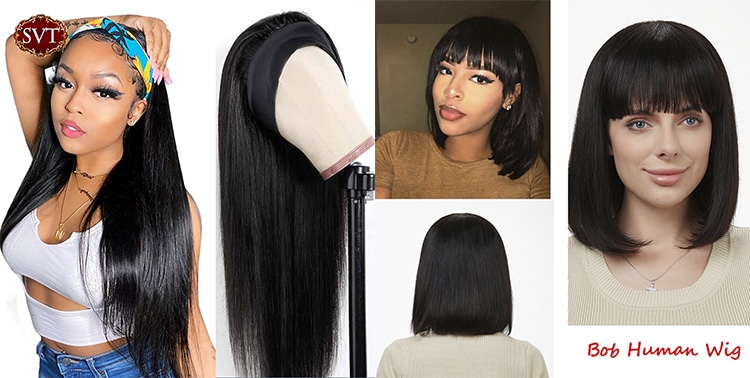 SVT is one of the best brands of natural wigs on AliExpress: its official store has thousands of sales and positive reviews from buyers.
You have wigs of all styles and colors: straight, curly, afro, with bangs… And considering that they're natural hair wigs, remember that you can dye and shape them with heat without any problem. However, try not to exceed 180º to keep your hair healthy.
2. Arietis Official Store
Official store: Go to the store.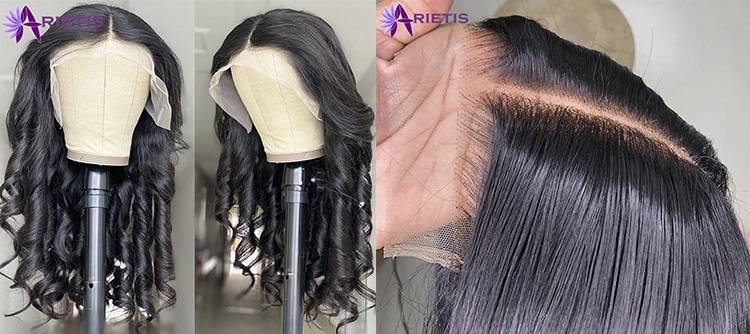 Arietes is one of our favorite brands: almost all of their wigs are made of tulle with a lace front, which gives them an exceptionally natural look.
In addition, this type of wig is much more breathable and less irritating to the scalp.
You also have stockings that will help you to press your hair, preventing the wig from slipping. They will also help protect your scalp in case your hair is starting to grow back after medical treatment.
3. MAXGLAM Official Store
Official store: Go to the store.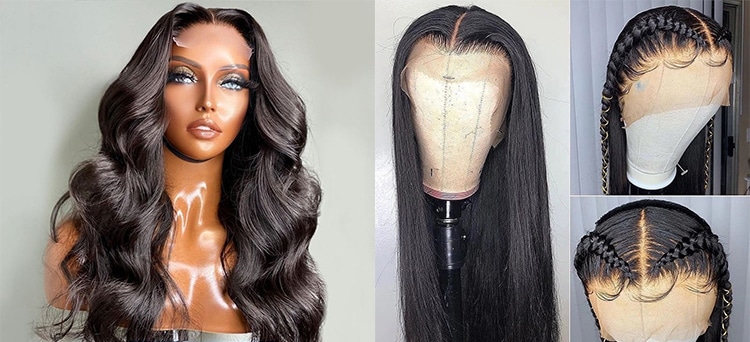 MAXGLAM has a long history on AliExpress thanks to the superb quality of their lace front wigs. If you like extra-long and very elegant manes, this is your brand.
With the prices of this store, having a natural hair wig is no longer a luxury: for just over $50 you can get one of them.
Don't forget to check out the buyers' reviews with real photos of the wigs on: they are a real delight.
4. Glamorous Remi Official Store
Official store: Go to the store.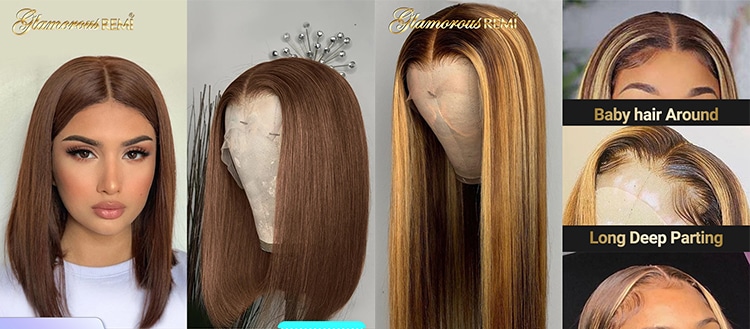 If you're looking for naturalness and good prices, at Glamorous Remi you'll find just that. As well as very trendy cuts and styles: straight bobs, curly bobs, curtain bangs, balayage, and chunky highlights, all made of high-quality tulle.
If you don't like to wear stockings under your hair, Glamorous Remi wigs have clips to attach them to your hair, but if you find them annoying you can easily undo them.
5.Brennas Official Store
Official store: Go to the store.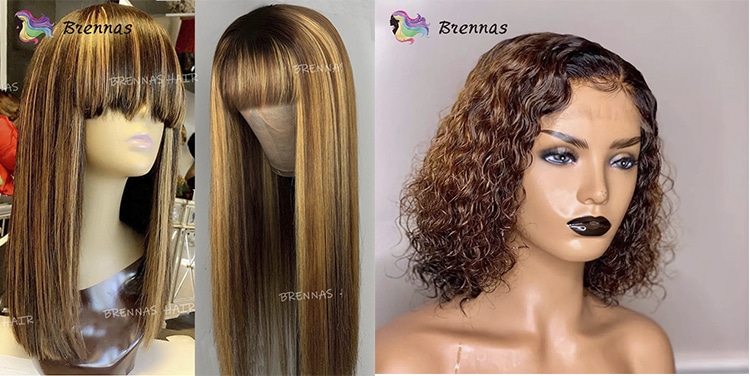 Brennas is one of the longest-running wig stores on AliExpress, and that's always synonymous with trust.
The versatility of their wigs is very similar to that of Glamorous Remi: modern cuts and coloring with avant-garde techniques for more youthful looks.
Still, if you like a wig, but don't quite like the color, don't worry. All these wigs are compatible with hair dyes or treatments.
6. JRX Official Store
Official store: Go to the store.

Have you ever thought of wearing a pixie cut, but don't dare to commit to that drastic change?
At JRX, apart from more classic models, you can find very flattering wigs in this style for around $30.
There are also many models of curly hair in all lengths and other more daring, with colored highlights (super trendy and of course, made from natural hair).
7. FAVE Official Store
Official store: Go to the store.

In FAVE you have Remi wigs (which means that the natural structure of the hair has been respected) at very tight prices.
If you are looking to spend the minimum on a wig, but without giving up natural hair, make sure to visit this store.
8. BEAUTY PLUS Official Store
Official store: Go to the store.

This brand is perfect for experimenting with unconventional, fun, and daring colors.
After all, many of us want wigs to have fun and try using looks that we don't dare to achieve with our own hair.
9. EMOL Official Store
Official store: Go to the store.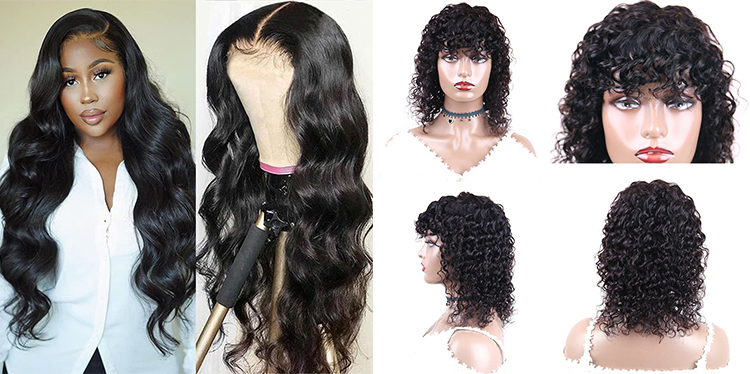 EMOL's most popular wigs are curly, afro, straight, and extra-long wavy hair.
In this store, you can also find natural hair extensions with many sales.
10.  LEKKER Official Store
Official store: Go to the store.

Want to have the same haircut as Charlize Theron or Taylor Swift?
The fun thing about this brand is that they have natural wigs that mimic celebrity haircuts, and according to buyer reviews, they seem to be well done.
Wig Care Essentials
In addition to wigs, on AliExpress you can also buy other accessories and products necessary for the care of these, at a very good price.
Glue and remover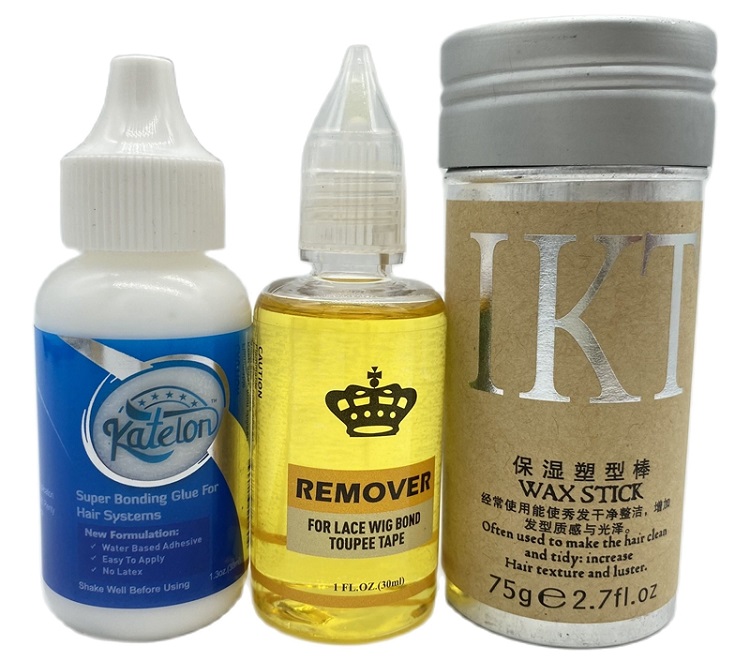 In case you suffer from alopecia, the glue will help you to keep the wig in place, and you can wear it with much more security, even while swimming or sleeping.
On AliExpress, you have it in liquid or tape presentation, waterproof options, and removers to help you remove the product without damaging your skin.
Care Spray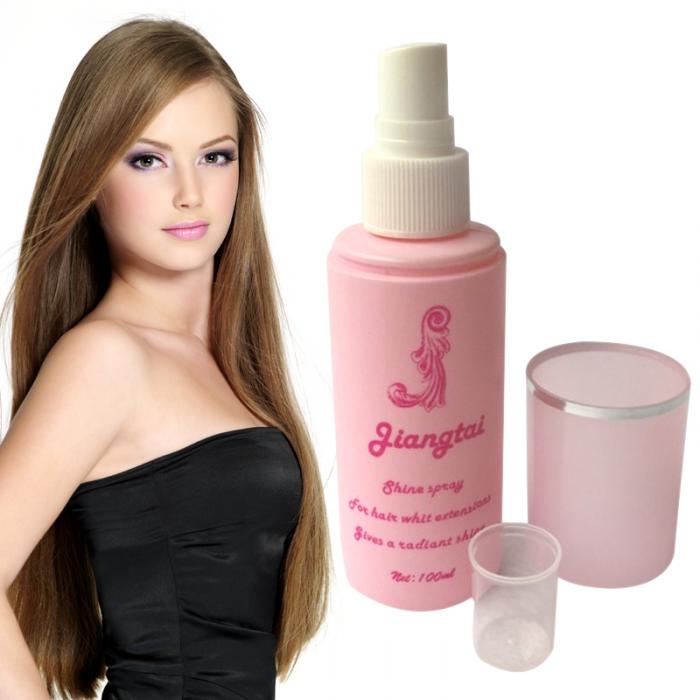 This spray will help you to quickly recover the tone of the wig, with the extra hydration that natural hair needs, giving it shine and softness instantly.
Remember that these types of wigs need to be pampered just like they were your own hair (or even more).
Wig stand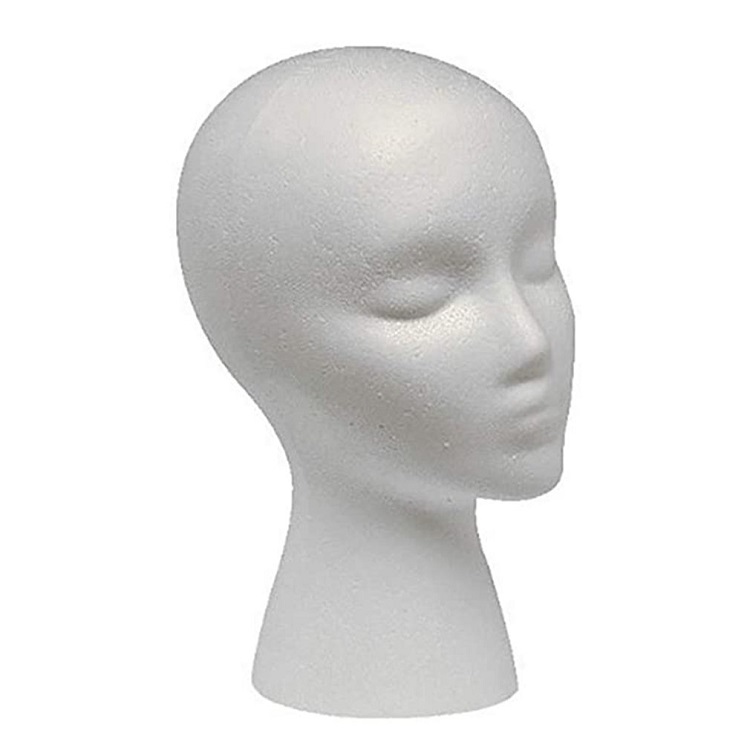 Head mannequins are very useful to place the wig when drying or styling it or to prevent it from deforming if you store it in a drawer.
One trick to attach your wig to the stand is to pin it: don't be afraid to do this because it won't damage the hair, and it will be much easier to handle.
Some of these mannequins include a mini stand to attach them to the table, but you can also buy it separately.
Protective cap for wig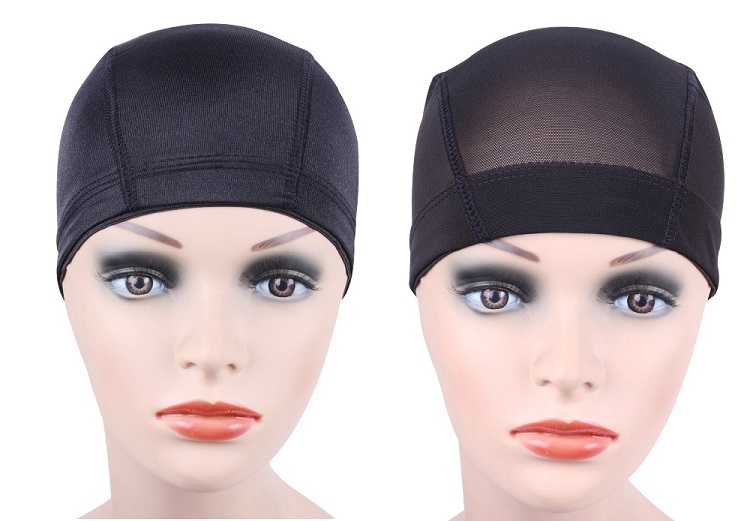 The protectors or stockings will help you to gather and press your own hair, obtaining a more natural result.
If you have alopecia and your scalp is very sensitive, you can also use it to avoid the wig base rubbing against your skin.
Clips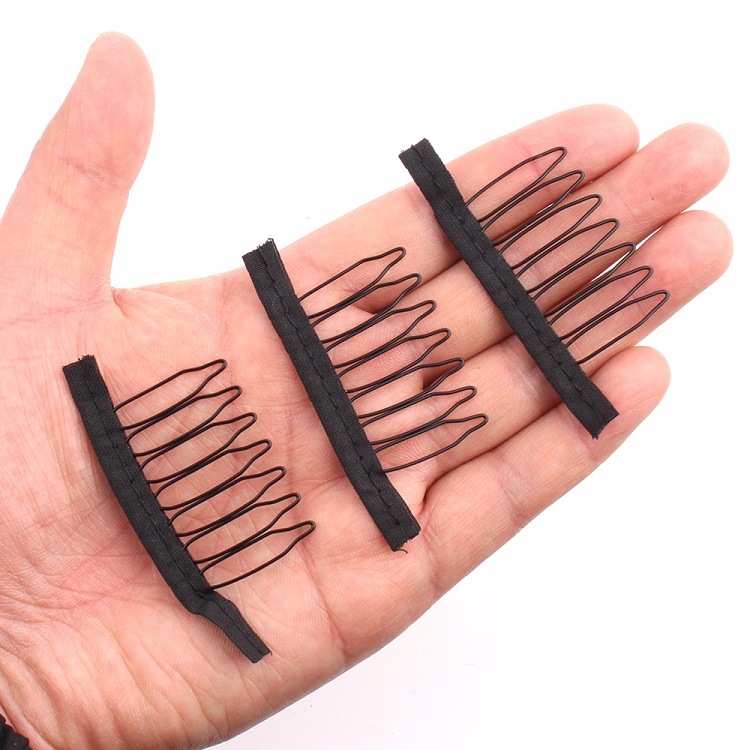 If you don't like to wear a protective cap, these clips are great for attaching the wig to your hair.
Although some models already include them, the wig you have chosen may not have them, or they may not be enough to hold the wig in place.
What to do if your wig is flattened?
It's normal for your wig to arrive very flat, even if it is clean, due to transportation. It can also become deformed if you leave it in a drawer for a long time.
If this happens to you, you don't need to wash it before putting it back on: place it on your head, take a spray of water, gently wet the root of the wig and then remove it with your fingers. Then apply some hot air with your blow-dryer to fix the root and add volume.
You will see that with this trick, your hair will quickly regain volume and vitality.
How to wash a natural hair wig
It's very important to keep in mind that you should never wash a wig by rubbing it as if it were your natural hair.
To maintain proper care and for it to last for a long time, first brush the wig carefully and then wet it with cold water, applying a shampoo from roots to ends and always spreading it in the same direction: hold the wig as if it were a ponytail, apply the soap gently from top to bottom and rinse.
Finally, towel dry the wig and blow dry thoroughly.
Where can I trim and dye my wig?
To make your wig fit the shape of your face, you may need to trim it a bit or even dye it a different shade.
If you don't dare to do it yourself, you don't need to look for a special wig center, you can take it to your usual hairdresser, and they will be happy to take care of it for you.