Once you've found the product you want to buy, it is essential that before we pay, we summit the seller to a thorough background check to ensure he is reliable and trustworthy. Although AliExpress is safe and legit, it is always better to be safe than sorry.
In order to to a background check the first thing we will have to do is go in to AliExpress. The platform offers a system that qualifies its sellers based on the customer satisfaction and also AliExpress'. Of course, depending on the score the seller obtains, AliExpress will give the seller what it considers its reputation standing is (score from low to high). A nice little trick (based on this qualification system) when searching for a product in the AliExpress browser is to pay attention to the "most valued" badge. This will show up next to one of the results and it will signify the best product out of the lot according to AliExpress' take on the sellers reputation and customer satisfaction.

Once you do this, pay attention to the amount of stars the product has. This will give you an idea of the amount of people that has rated the product and their level of satisfaction. To see the seller's qualifications, it is only necessary to click the little arrow on the right side of the screen where the information of the seller is (Sold by). When you click, red or green scores will appear, green will mean that the score is above average and red below.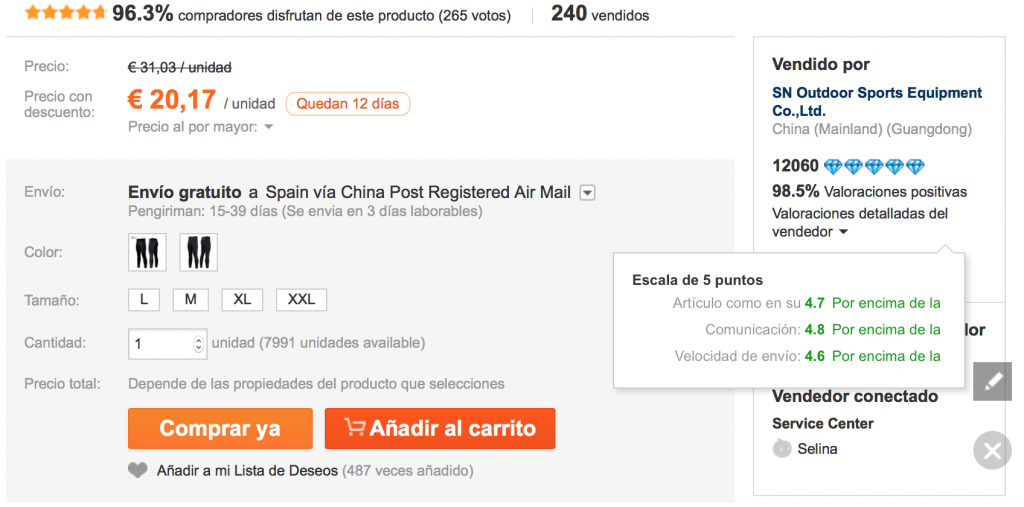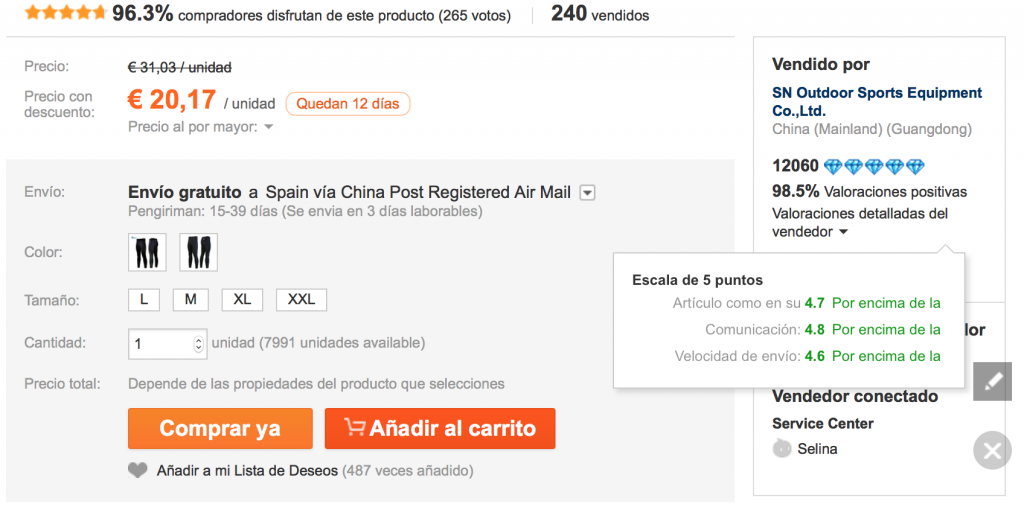 Contact with the AliExpress Seller 
If we have any doubts, the best we can do is contact the seller directly to have them resolve our queries. We recommend you ask for pictures of the product on sale and, if necessary, certifications.
With this information, you will ensure that you are buying from a reliable seller, and you will avoid possible (although unusual) surprises. By the way, we recommend you to read our guide to find brands on AliExpress.