If your Shein order has shown the status "In transit" and you don't know what it means, you're in the right place. The tracking process goes through different statuses, but some seem quite mysterious, so here we're going to explain the meaning of this particular one and everything you should know about it.
Remember that if you have more questions about your Shein orders, the platform itself has a section with answers to frequently asked questions that you can access here.
My order is in transit: What does this mean?
Main article: Full list of Shein statuses
The status in transit tells us that the package is moving between locations. Therefore, it can appear at various times in Shein tracking.
Most commonly, this status appears when the package has already arrived in the destination country and is moving between customs, the distribution center, or the local delivery office. As a result, the package shouldn't take long to be delivered.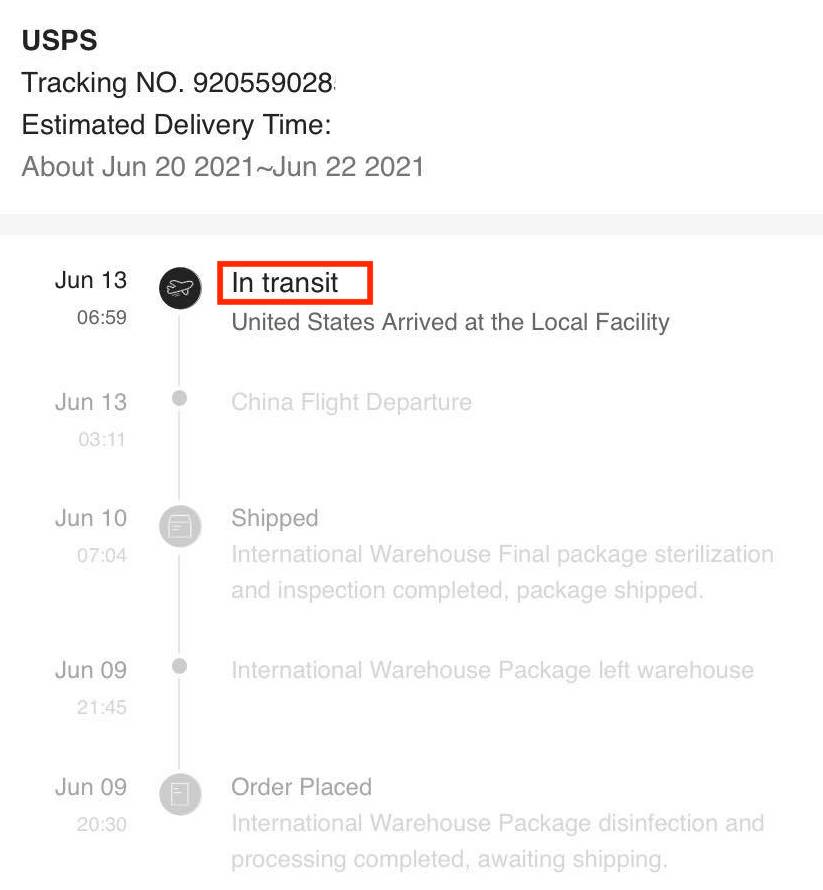 Although it's not common, we know that this status can also appear when the order is moving around in the country of origin (China). You will know that it hasn't left for your country yet because under "In transit" appears the name of the Chinese city where the package is making a stopover until it leaves the country.
Sometimes only "In transit" appears repeatedly, without any explanation. In this case, we recommend you look at the tracking status that appears before this one to get more clues. If you see statuses indicating that the package is in China, it means that it hasn't left for your country yet.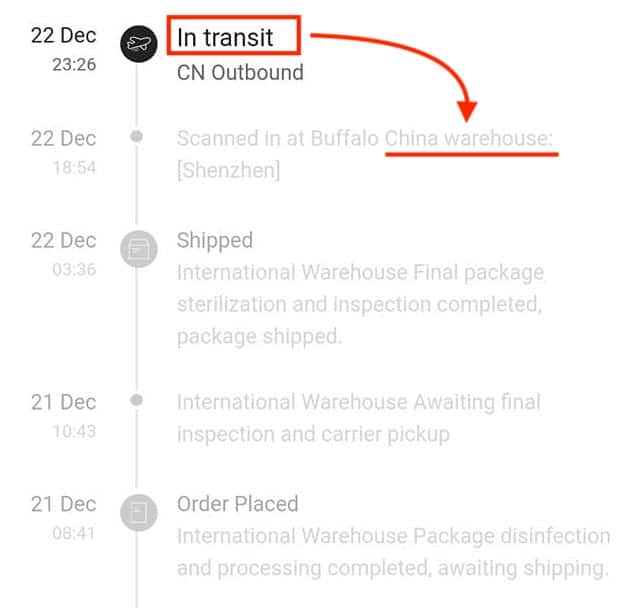 Remember that not all Shein tracking has the same statuses and doesn't move at the same speed. Sometimes the shipping company doesn't update the tracking or skips some statuses. The important thing is to look at the estimated delivery time.
How long does an order take in transit on Shein?
Main article: Shipping methods at Shein
If your order is in transit within your country, you're very close to receiving your order. Normally, it will take a few days to arrive at the local office where your order will be assigned to the courier and put into delivery.
When the order appears in transit in the country of origin, it will still take a few weeks to arrive because it will have to leave for your country first, arrive and go through customs…
The best thing to do is to check the estimated delivery time. Remember that this time depends on the type of shipment you have selected and the volume of packages that the shipping company itself has.
If you want to see more information about Shein's shipping times click on this link. Then, choose the country and state of destination to adjust the result to your location.
What should I do if my order has been in transit for a long time?
Main article: How to contact Shein
If your order is stuck in this status for a long time but is within the approximate delivery time shown on Shein's tracking, we recommend you be patient and wait a few days.
You can also copy the tracking number and look it up on another external site like 17track.net, AfterShip, or PostalNinja… and see if there are any new updates.
But if the delivery time has passed, we recommend you contact the shipping company first, especially if the shipment is already in your country. Then you can see if there are any problems with the delivery.
As a last option, we recommend you contact Shein, which you can do by clicking here. Shein agents will be able to help you with your problem and offer you the best solution.